Day 1
5/29/14 - 5/29/14
We totally lucked out and our room was ready even though it was only 10 am! I had gotten a great rate at this hotel with my travel agent discount. I would highly recommend staying at Holiday Inn Orlando SW- Celebration Area. It was very nice, close to Disney, and a great price!
Antonio loved the bunk beds!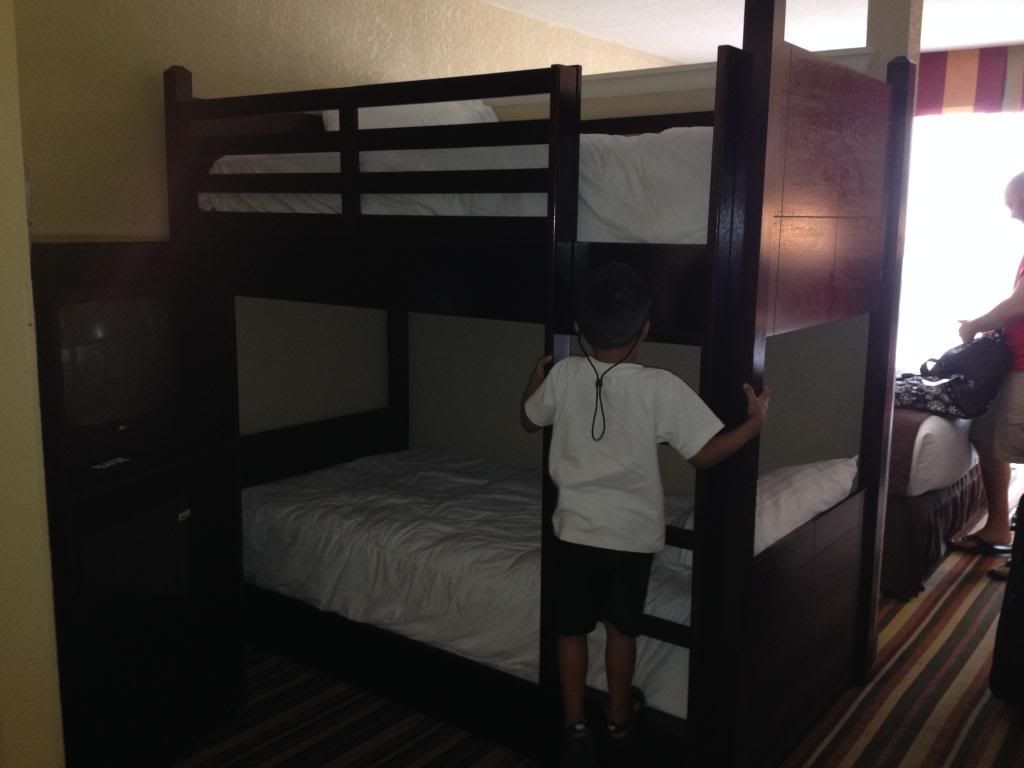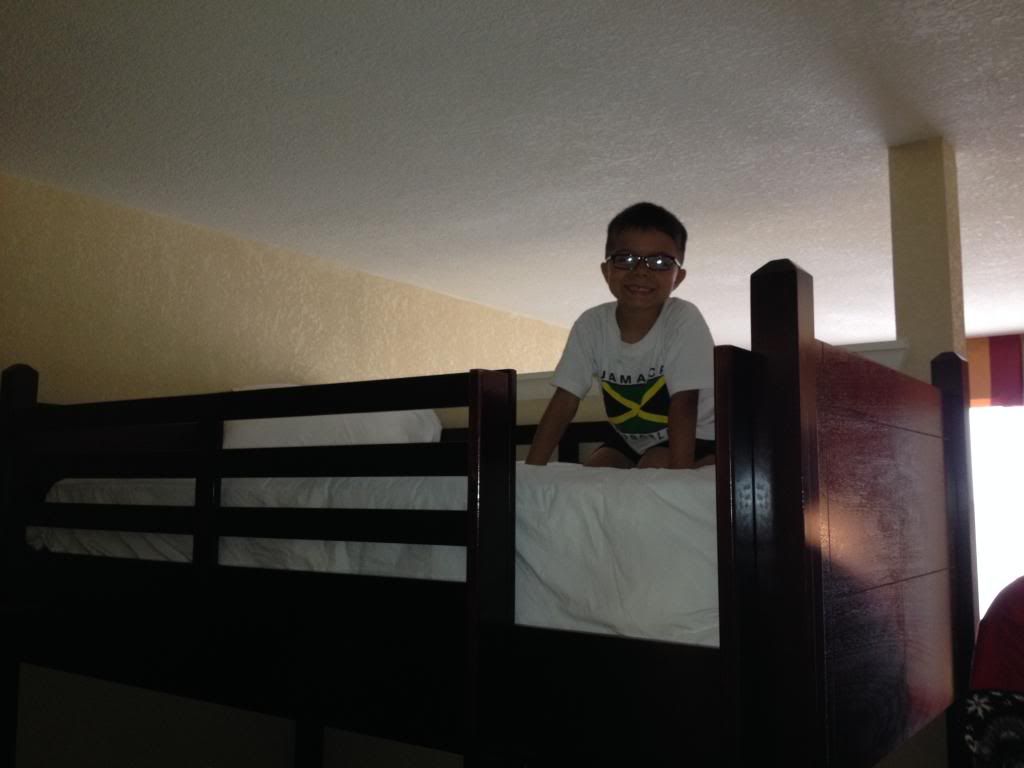 There was a wall separating the bunk bed area from the other bed.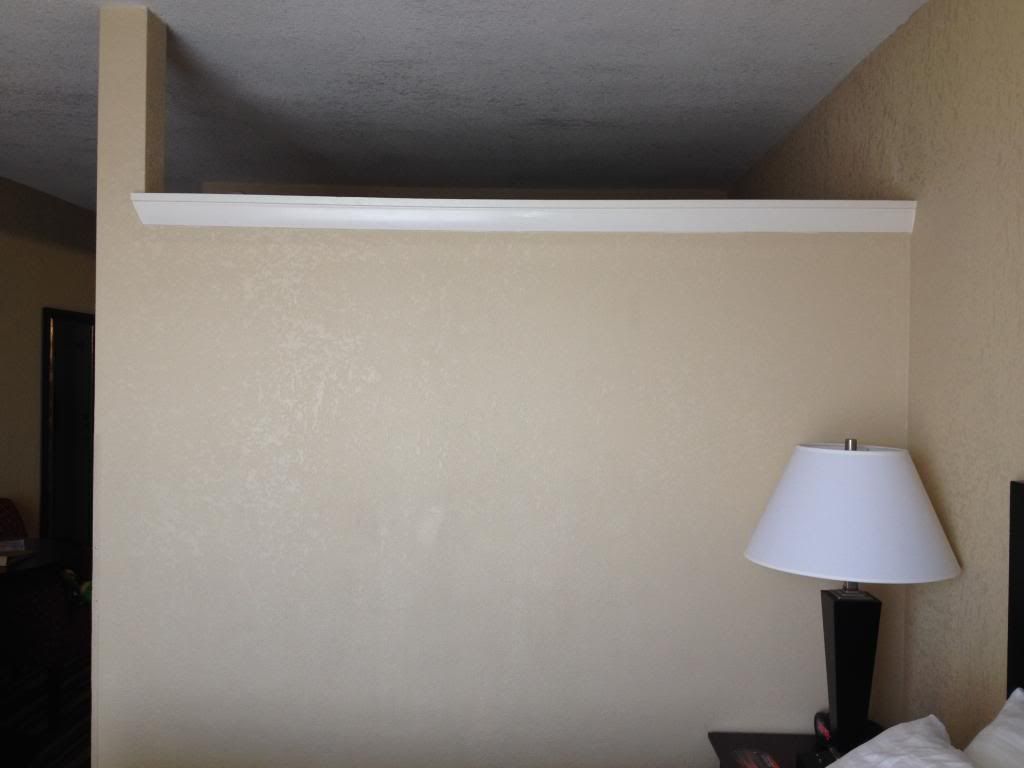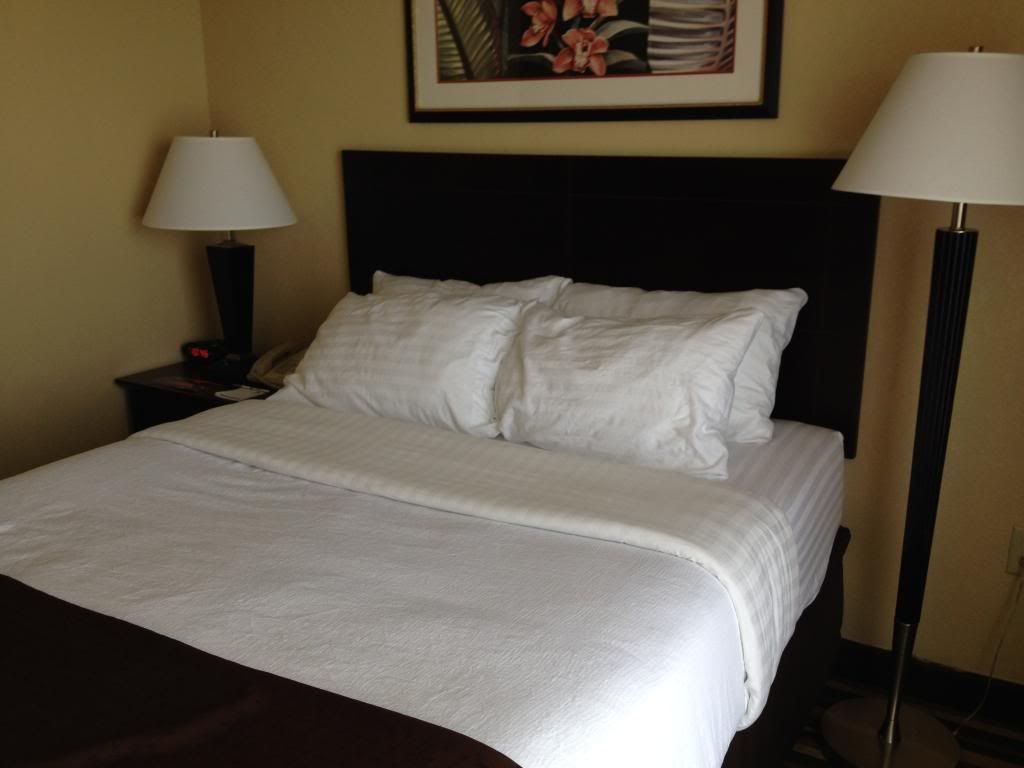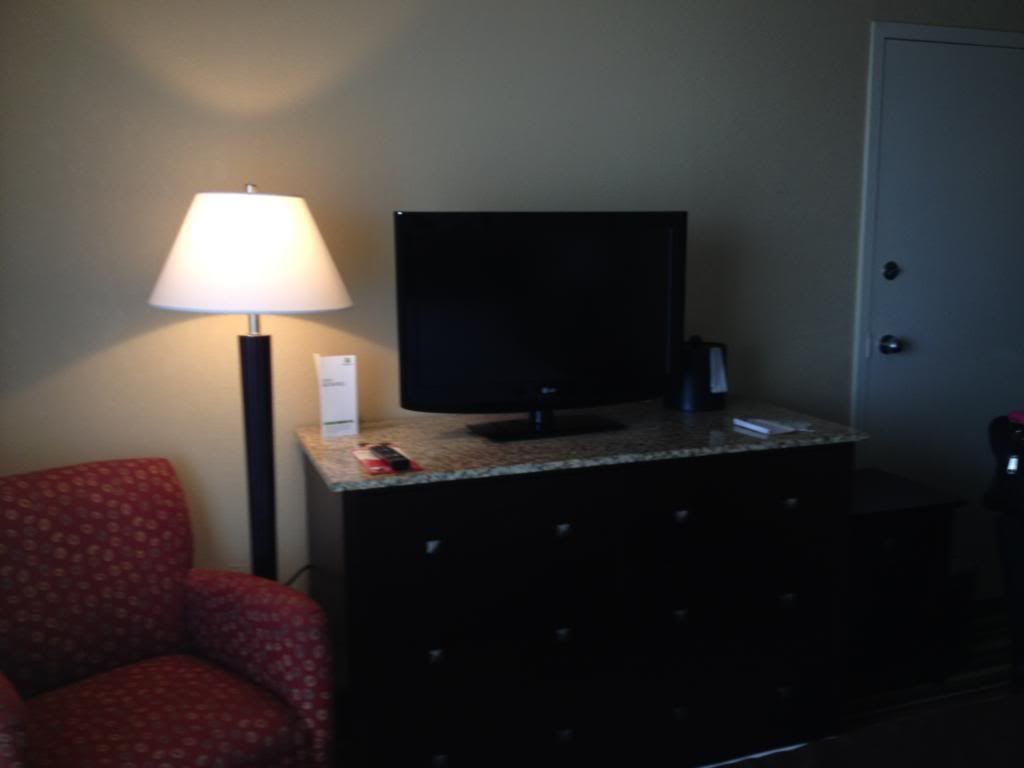 The sink was outside of the bathroom which is always nice for getting ready.
The bunk bed area had a tv as well. There was also a fridge which turned out to be very handy. The only problem is the freezer part didn't work well, but we were fine without it.
We changed in to our swimsuits then went next door to the McDonalds to eat.
Headed out. He loves to do the elevator buttons!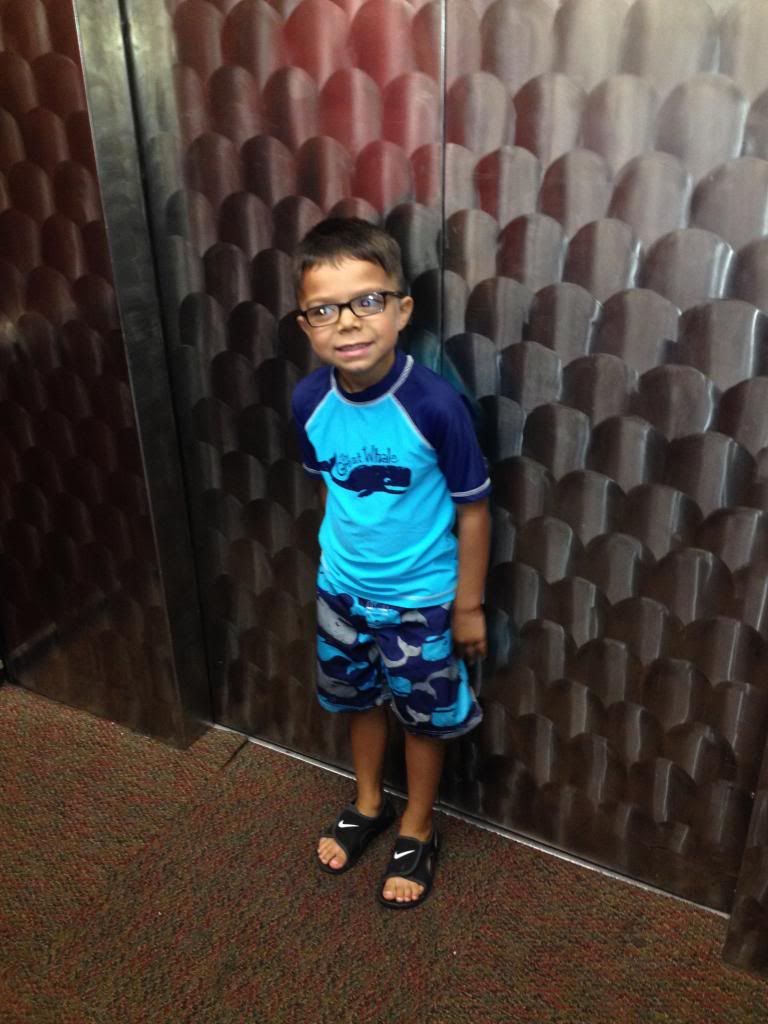 It had a nice playplace with a climbing area and computers. Does McDonalds really need computers for the kids to play with??? Don't kids get enough electronic exposure without playing on computers at McDonalds too?!
Playplace!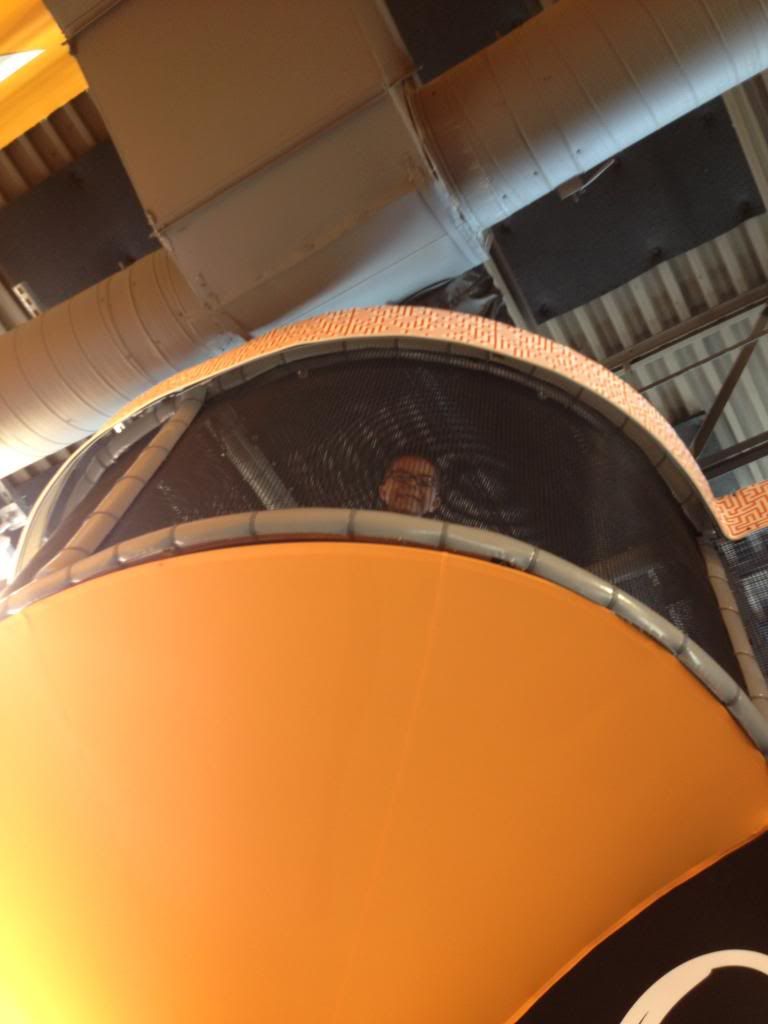 After we ate we told Antonio we were going swimming. Up to this point, he just thought we were going on a cruise. Usually we go to Disney World every year for his birthday so he had been a little sad that we weren't going. Here's a video of him figuring out where we were really going.
Click the video to play.
The kid was so obsessed with his trip binder he would get it out even when we were driving for 5 minutes.
Our tickets were all at will call and we had a few minutes of worry that we wouldn't be able to pick them up at Blizzard Beach, but it worked out just fine. We got our tickets and headed in. Quentin had forgotten to bring his water shoes so first thing we did was go to the store so he could purchase some. Walking barefoot on the cement in Florida is a surefire way to burn your feet! While at the store we asked for a birthday tattoo for Antonio. The CM told Antonio she had a phone call for him.
It was Goofy wishing him a happy birthday! He loved it! We took the free birthday tattoo over to the paid tattoo area and they applied it for him. He got so much attention over this tattoo! Every single CM at Blizzard Beach would tell him Happy Birthday! If they didn't, Antonio would not so casually lift his arm so they would see it and wish him a Happy Birthday. It was hilarious!
We had brought the stroller in to store our stuff. We parked it in the kiddie area. Quentin and I were pretty much exhausted by now after driving 24 hours straight. Antonio was wide awake since he had slept all night. I had decided before the trip that the best way to wear Antonio out was to swim. Quentin and I relaxed on tubes while Antonio took turns riding and swimming his way through the lazy river.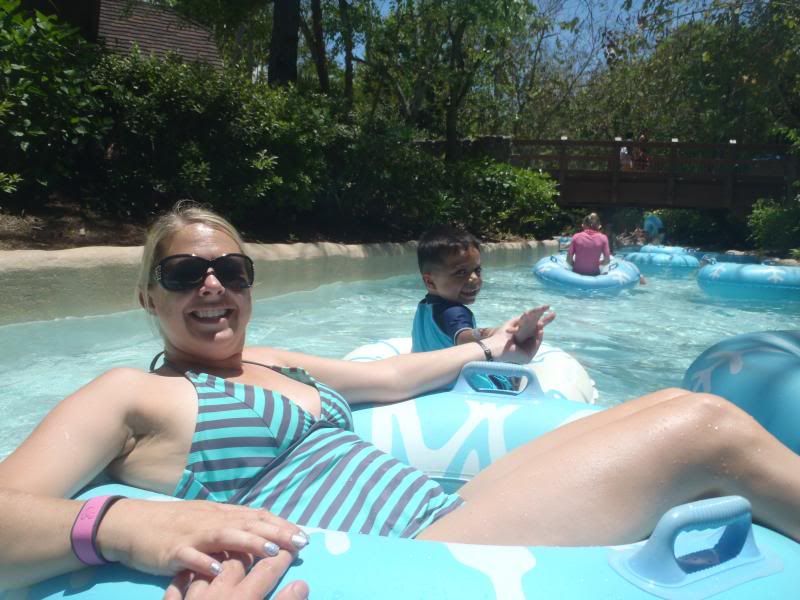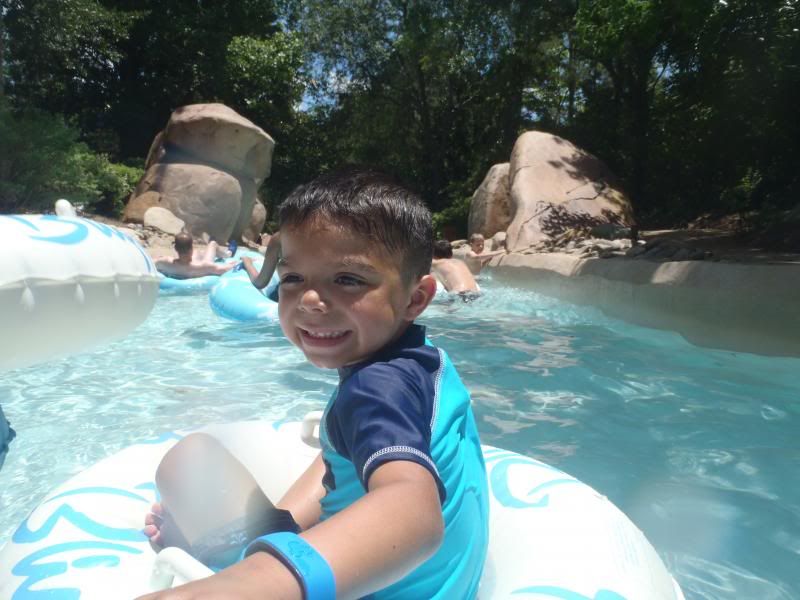 His birthday tattoo.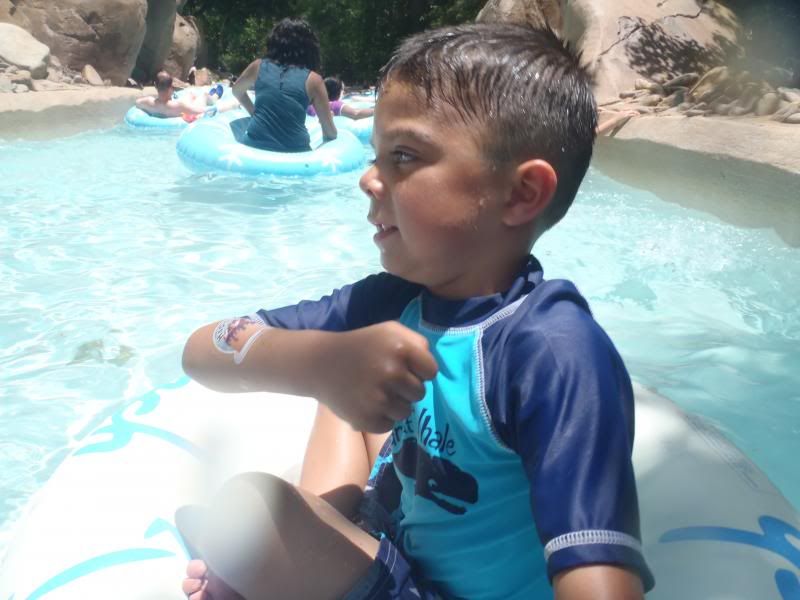 Quentin keeping the bright sun off of his poor bald head!
Antonio and I used the tubes to block the water from the waterfalls. The kiddie tubes are solid with no hole so little ones won't fall through. Good thinking Disney!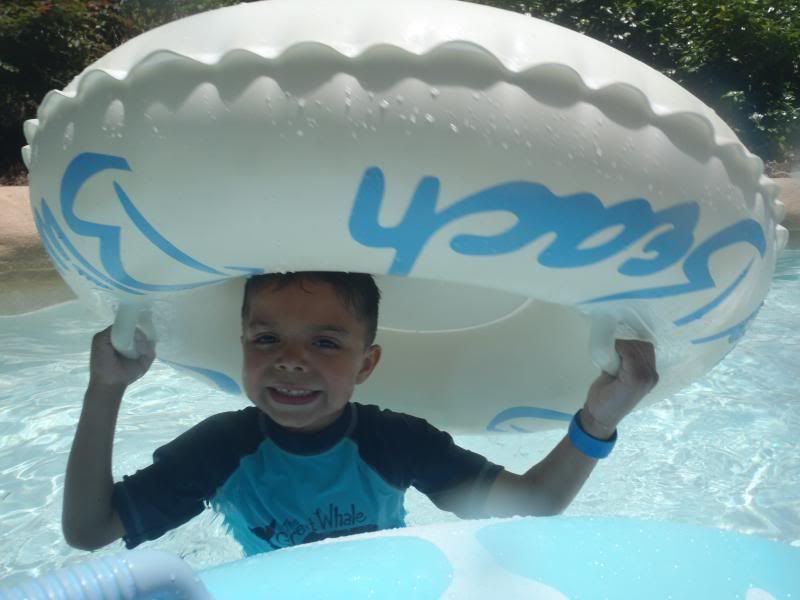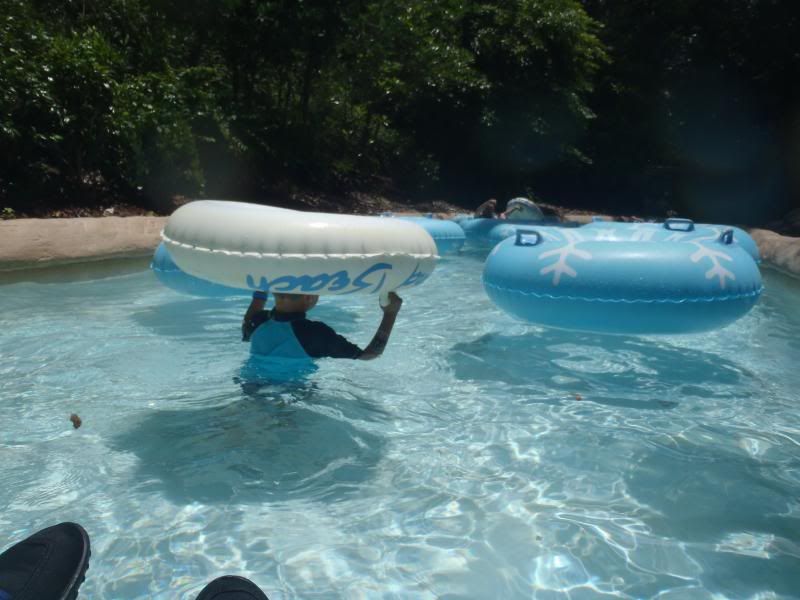 He sure enjoyed these goggles for the one day we had them. We lost them in the wave pool. Oops!
Antonio talks about this part of the lazy river all the time at home. Click to watch the video.
After a couple loops around the lazy river we took the chair lift to the top of the park.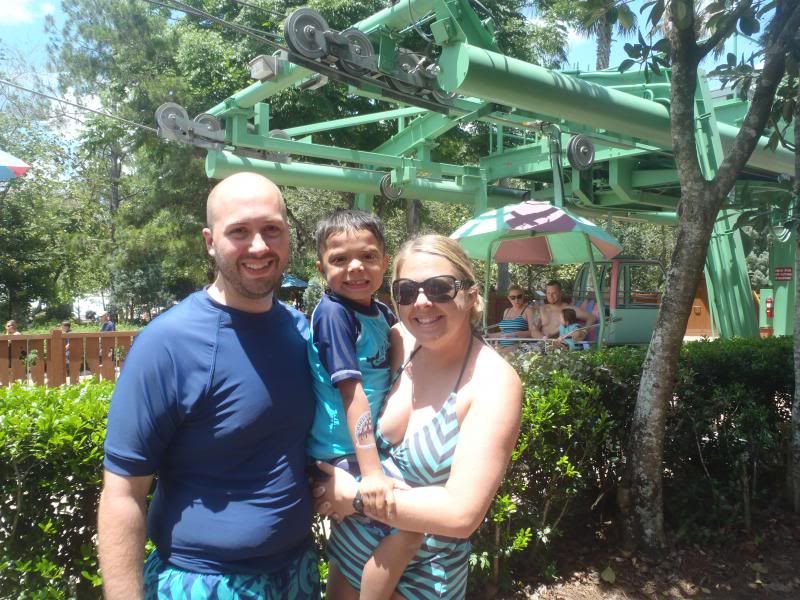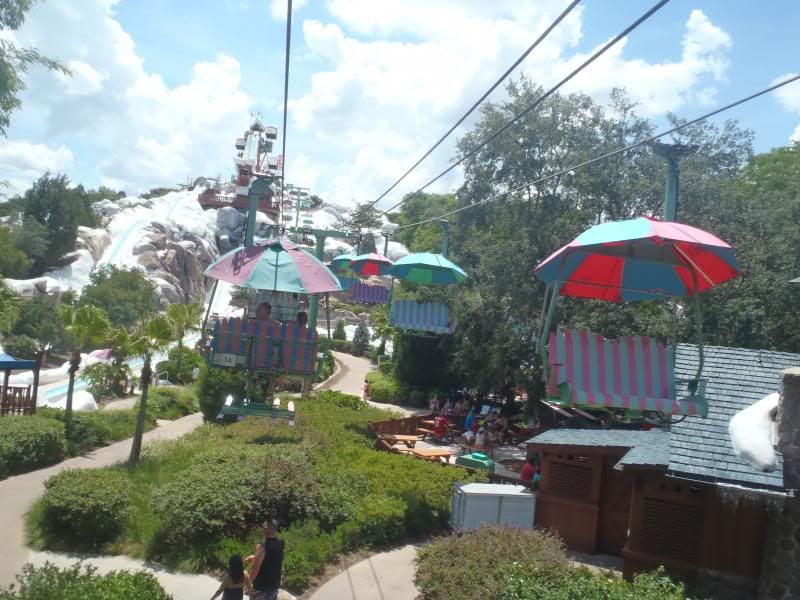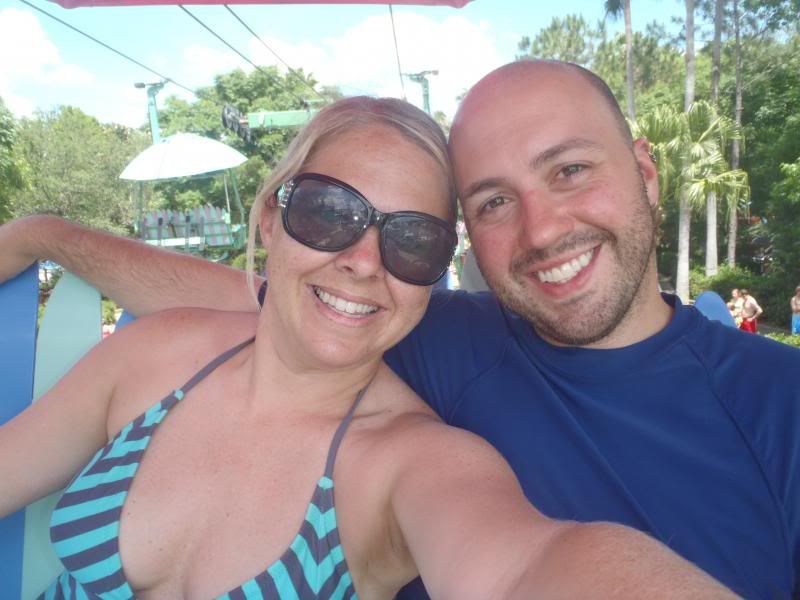 We rode down on the family raft ride. It's always super fun! It's a long ride and didn't have a long wait at all.
We got a couple photopass pictures after the ride.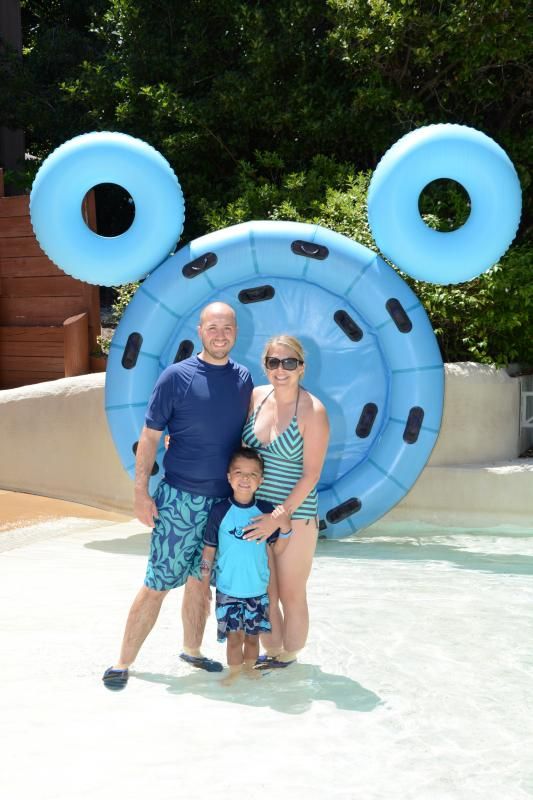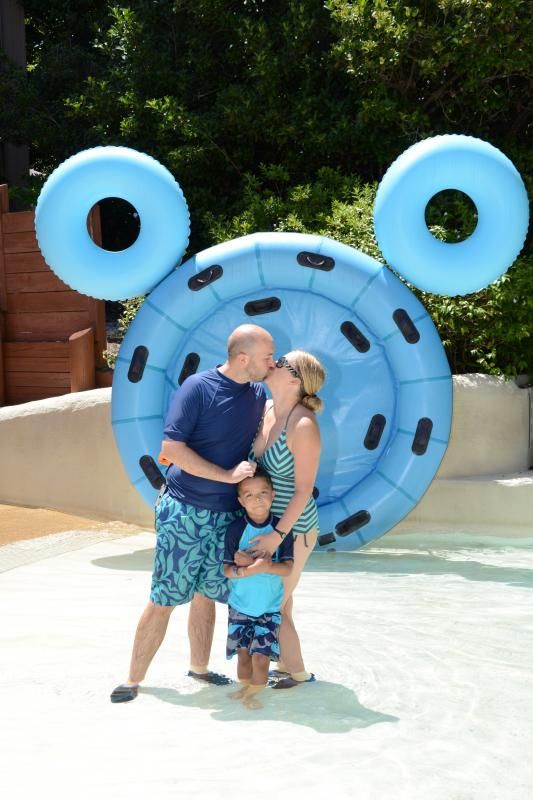 Quentin headed back up to the top to do Summit Plummet. Photopass photographers got some great pics!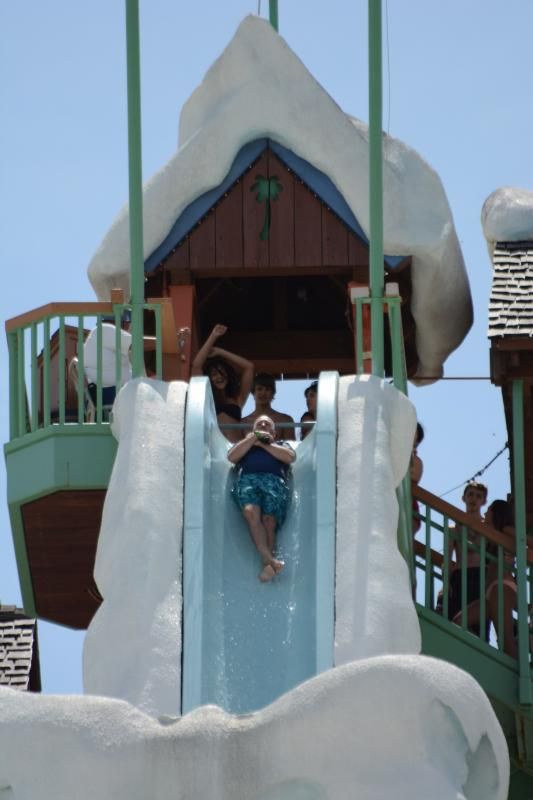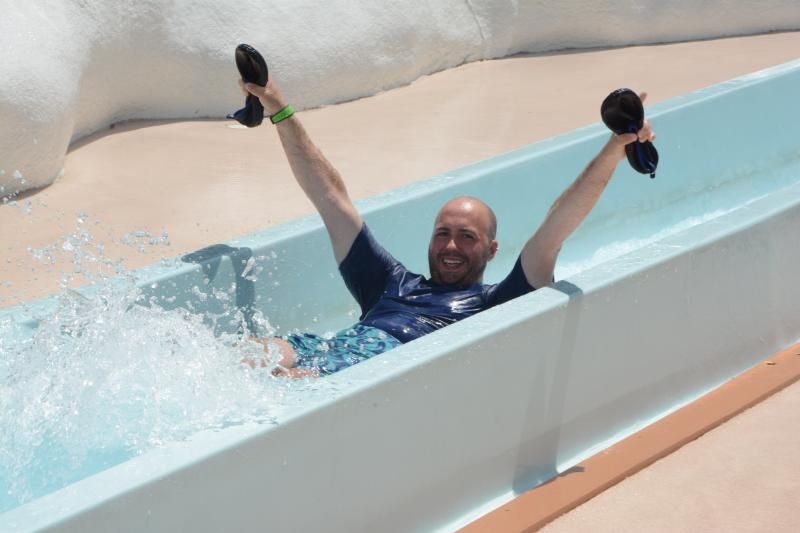 In the meantime, Antonio and I went to Tike's Peak, the kiddie area.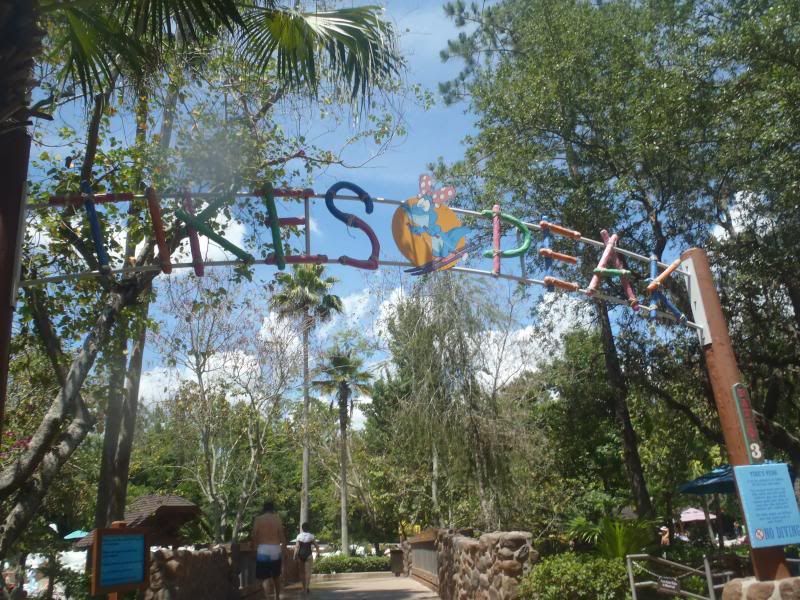 Antonio had a blast doing the tube ride we had talked about in the video above. His Papa had taken him on this over and over last year.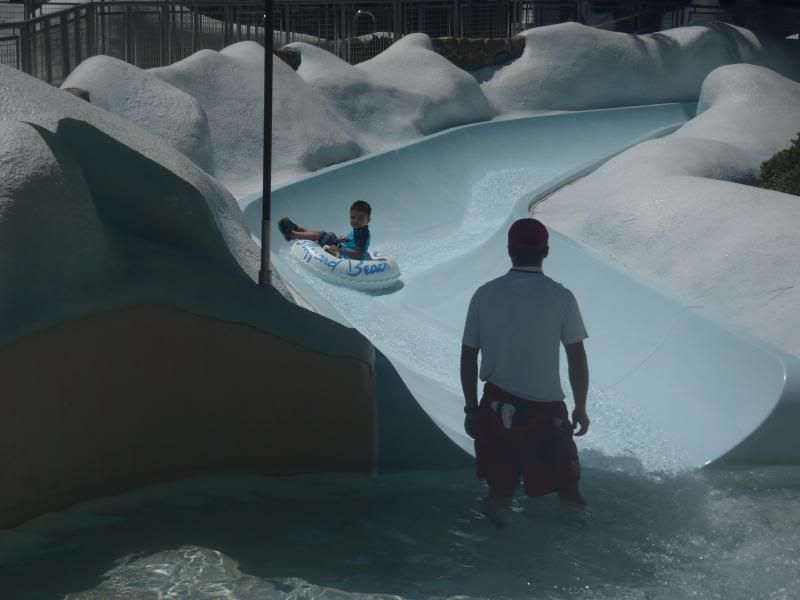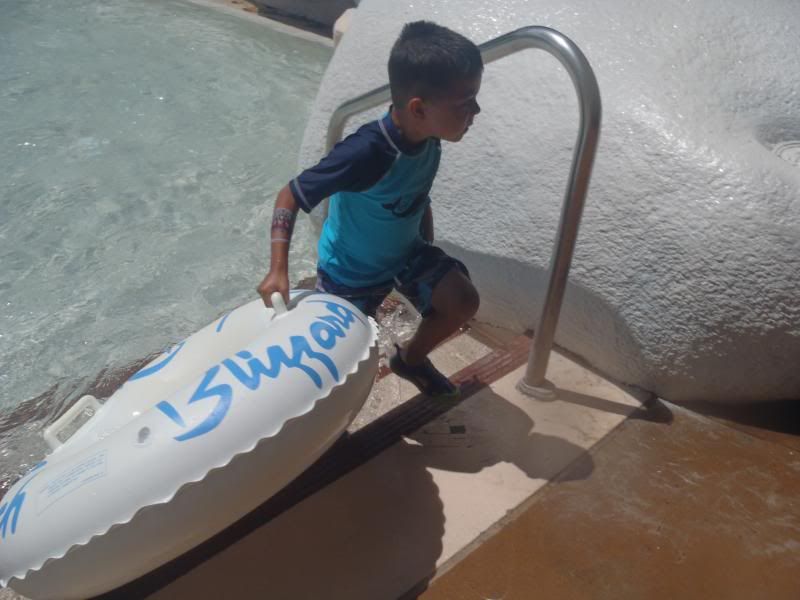 Here's a video of him on the kiddie tube ride.
After we found Quentin, we went to get a drink of water and these nice girls gave Antonio a free chocolate chip cookie for his birthday!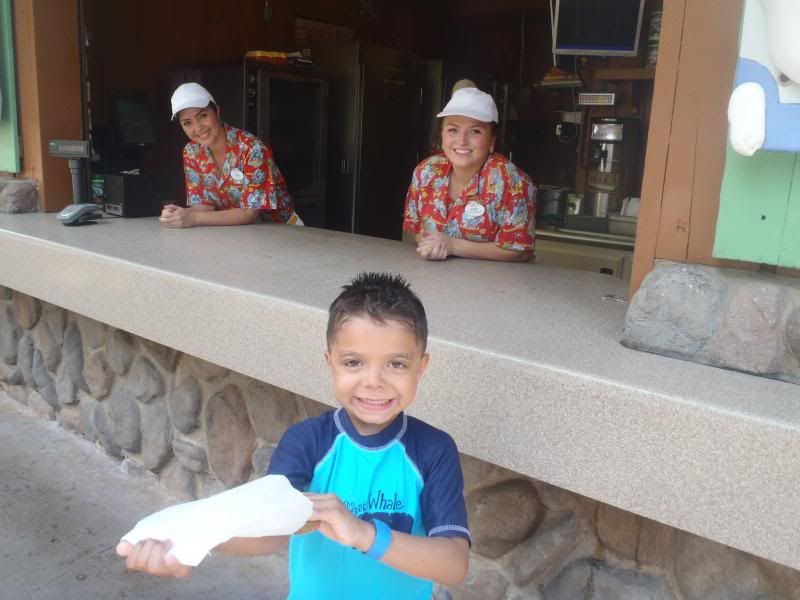 Back to the lazy river! Watch out for the waterfalls.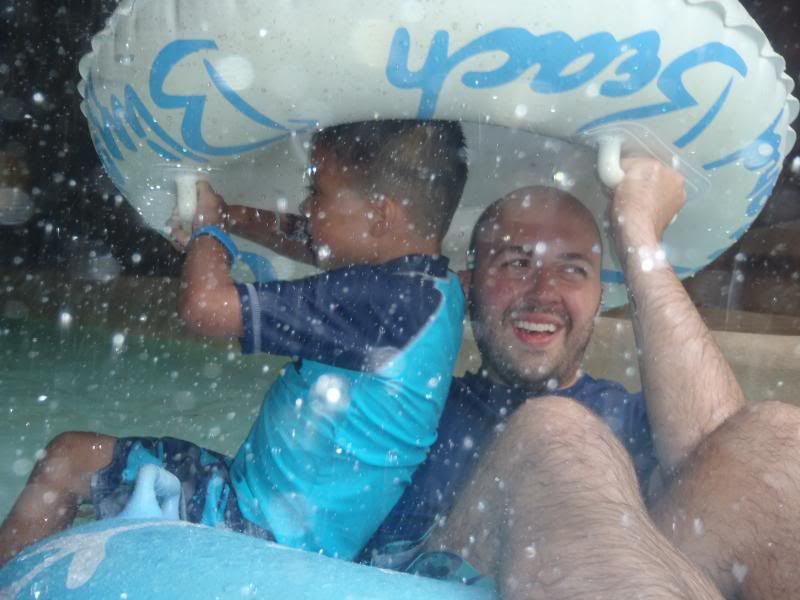 We spent some time in the wave pool. (Where I accidentally dropped the googles!)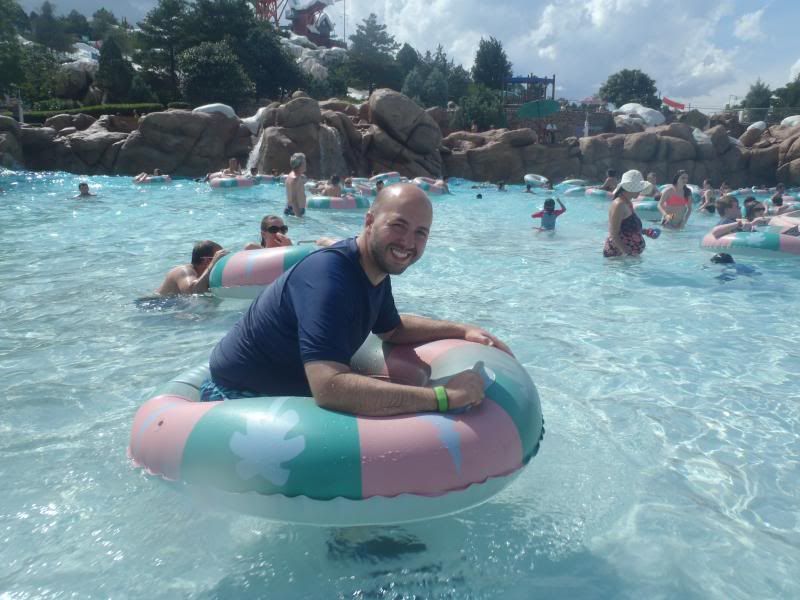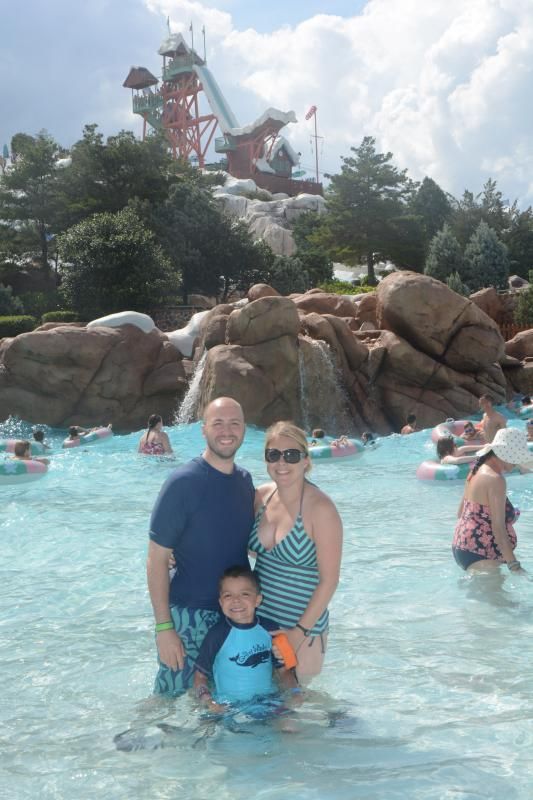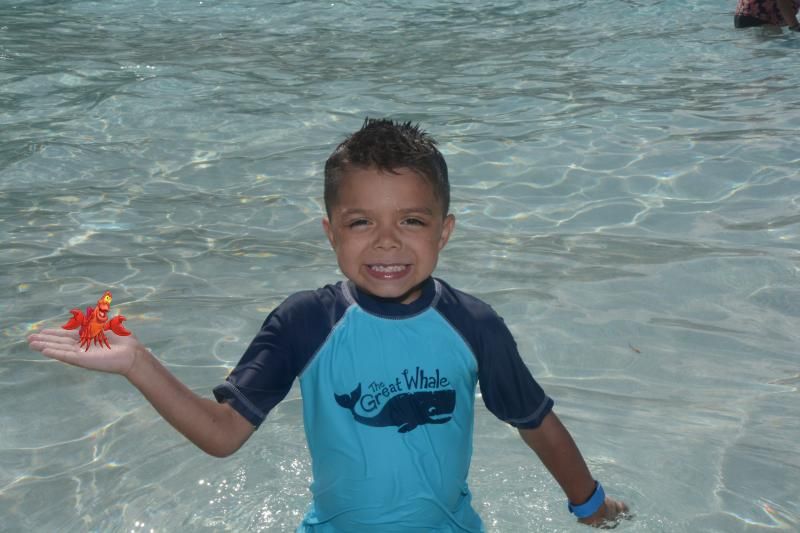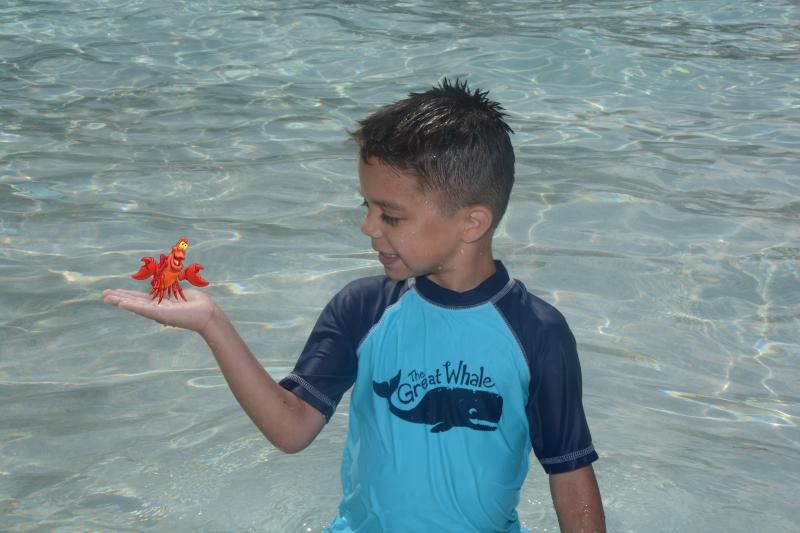 Then we all rode the snow stormers and toboggan racers.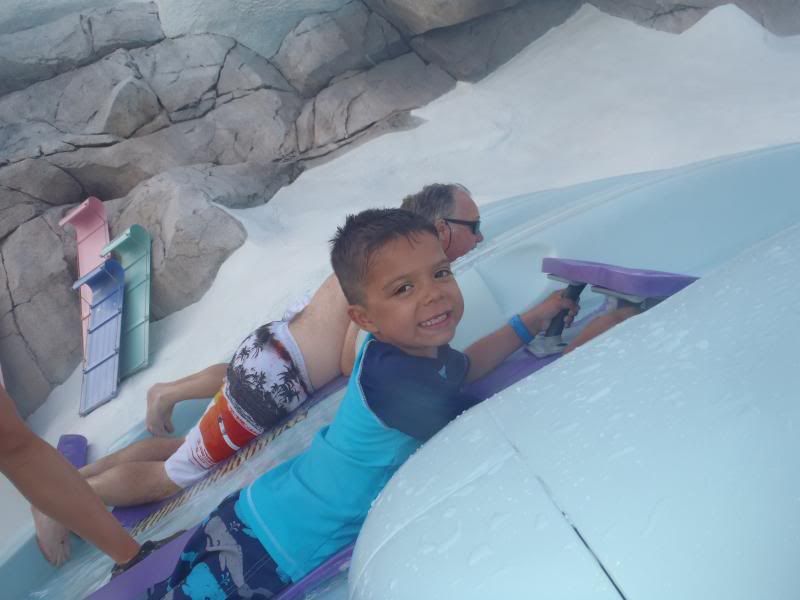 Back to the family raft ride!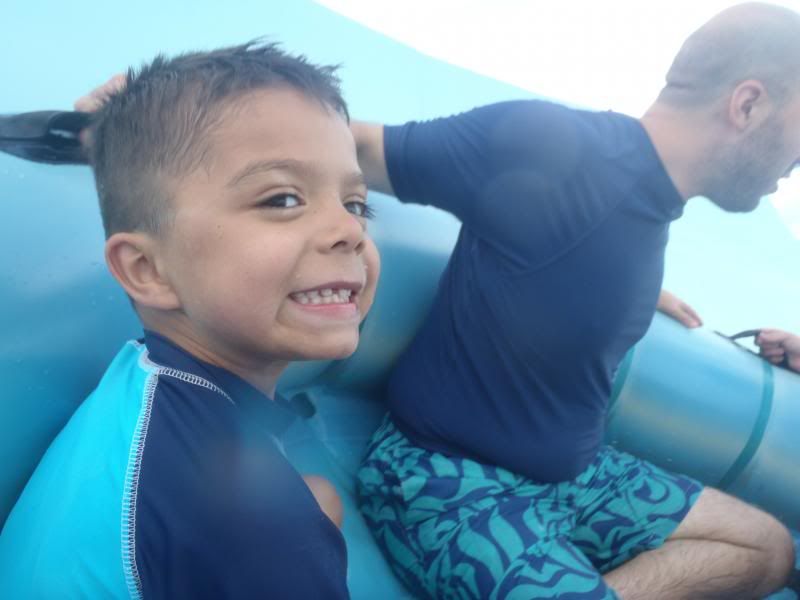 And of course, more photopass pictures.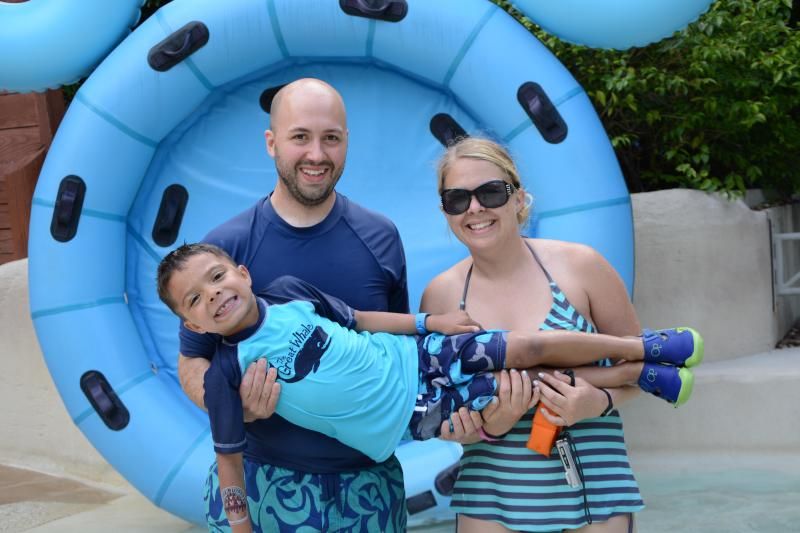 After the ride, we saw this delicious looking thing on the menu! Did you say bacon brownie sundae? Yes please!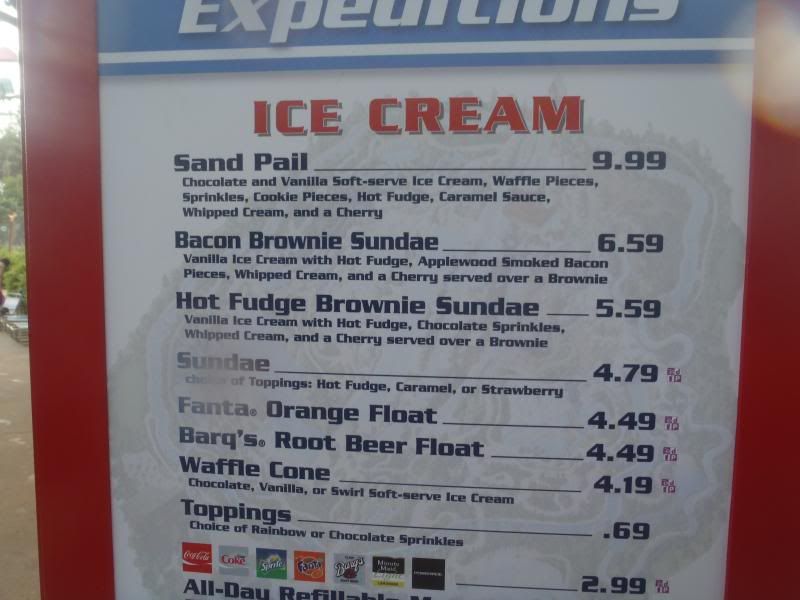 Here it is! Next to it is the free ice cream they gave Antonio because of his birthday tattoo! They really spoiled him at Blizzard Beach!
By now, we had sufficiently wore the little one out and decided to head back to the hotel in hopes of going to bed early.
Bye Blizzard Beach!
This is where we made a huge mistake. We decided to get Giordano's Pizza for dinner, but we didn't order it till we got back to the hotel. We should have ordered it before we even left. Quentin ended up going to get it because delivery was going to take forever! It was delicious!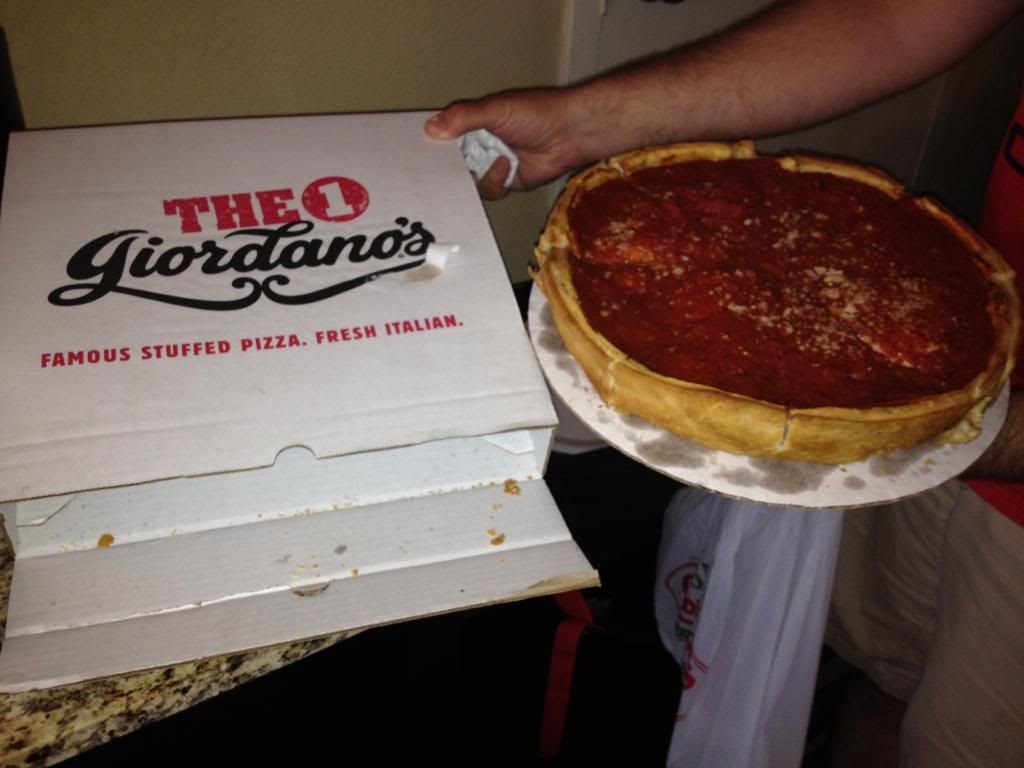 Off to bed! We had a big day planned for tomorrow, Star Wars Weekends!
Posted by MarathonMama629 09:38