Travel Day!
5/28/14 - 5/29/14
I was pretty nervous about the idea of driving 24 hours straight. We had recently driven straight home from New Orleans after our spring break cruise and it went pretty well. However it was only a 13 hour drive. We were practically doubling that. I spent a lot of time preparing activities for Antonio to do in the car. Thank you Pinterest for many of the ideas!
I made a road trip binder that was full of activities.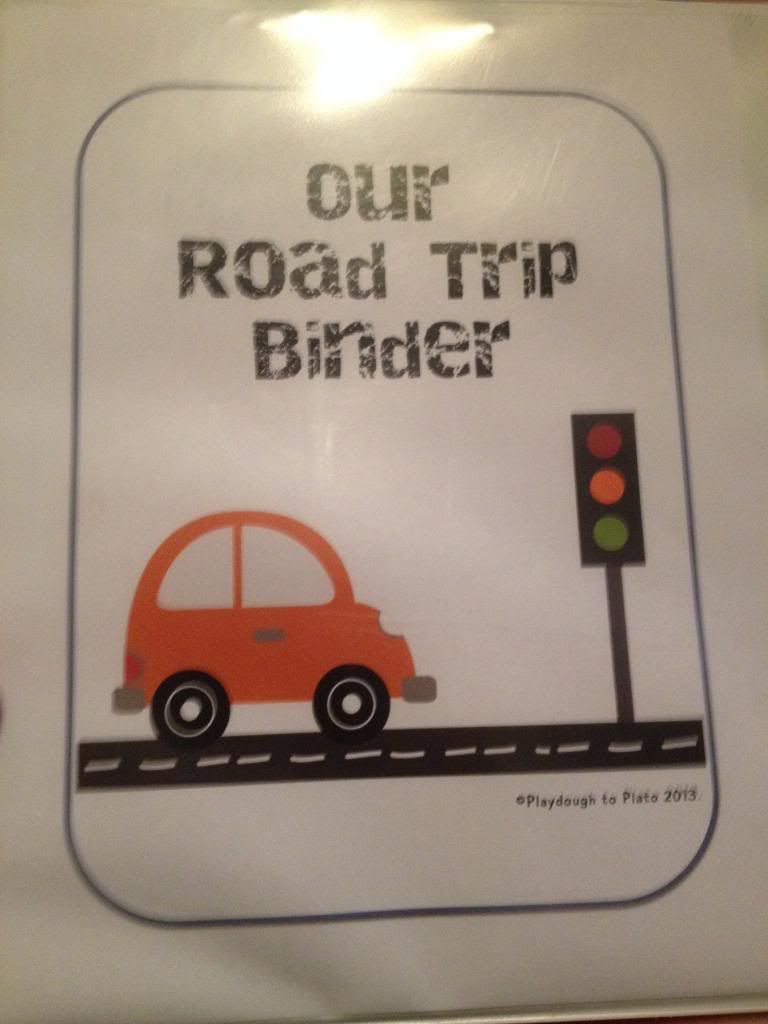 It also had a journal that Antonio would fill out during the trip.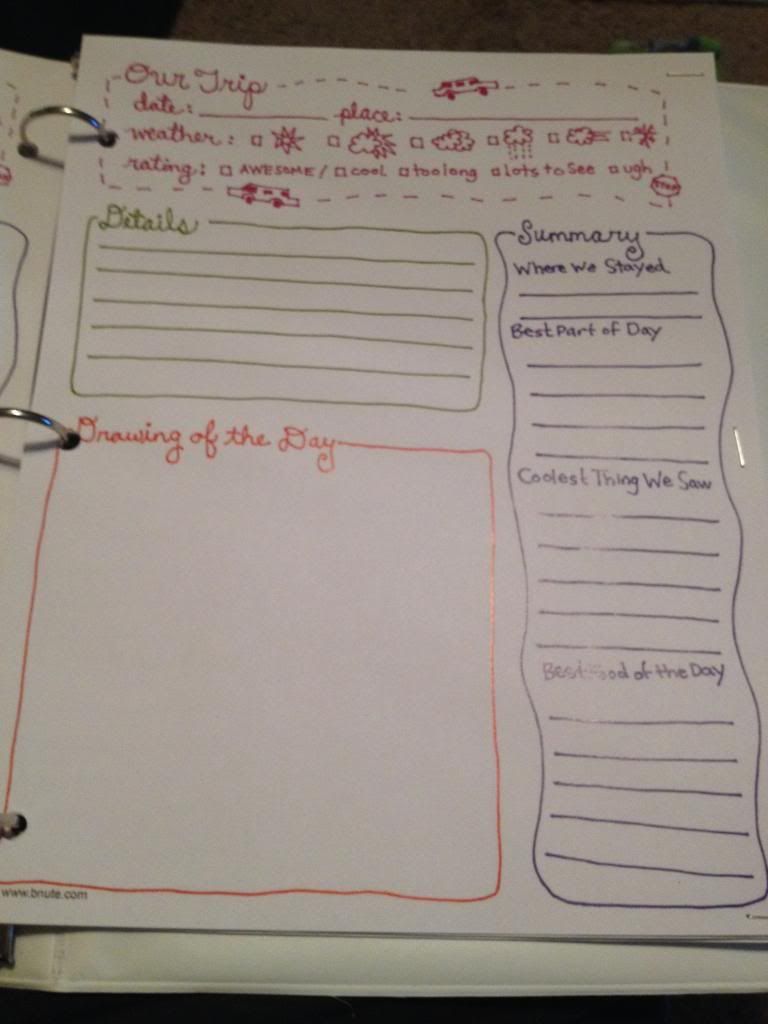 I made him a map of our route to Florida as well. It started with Wichita, KS and ended in Orlando, FL. It had all of the major cities we would go through as well as each border we would cross. I used ribbon pinned to the backseat ceiling for the route. I traced each state on construction paper and cut them out. I made a car that he could move along by cutting out a Lightning McQueen out of an old book of his and hot gluing it to a clothespin. This turned out to be a great idea because he could tell how much farther we had to go.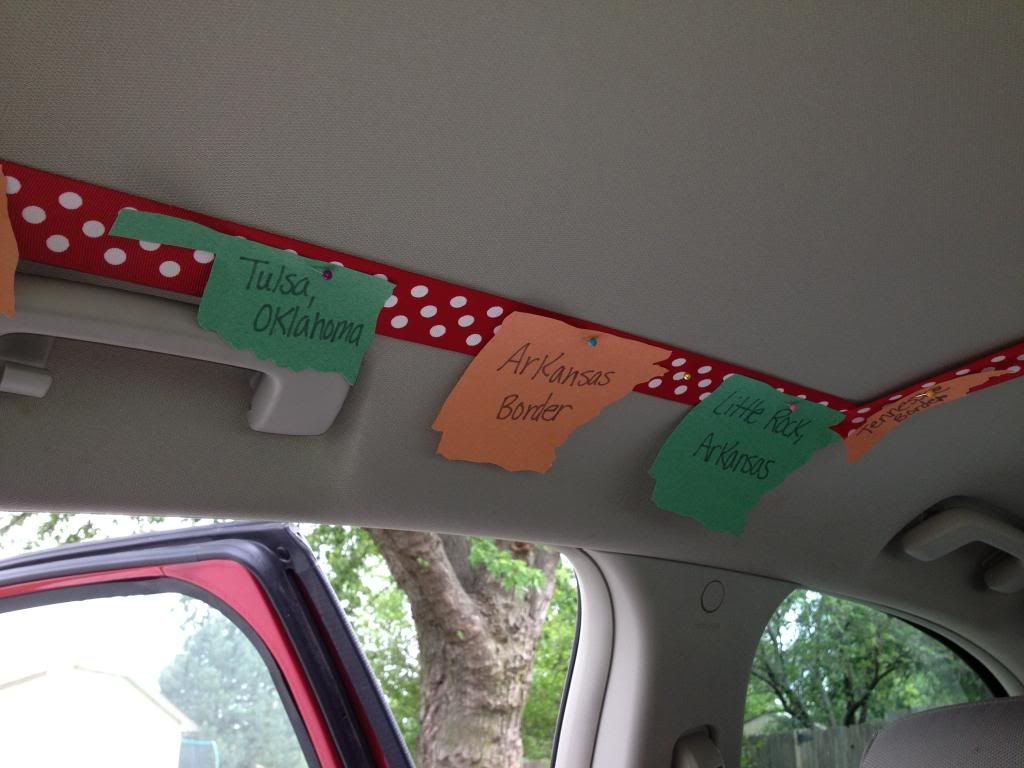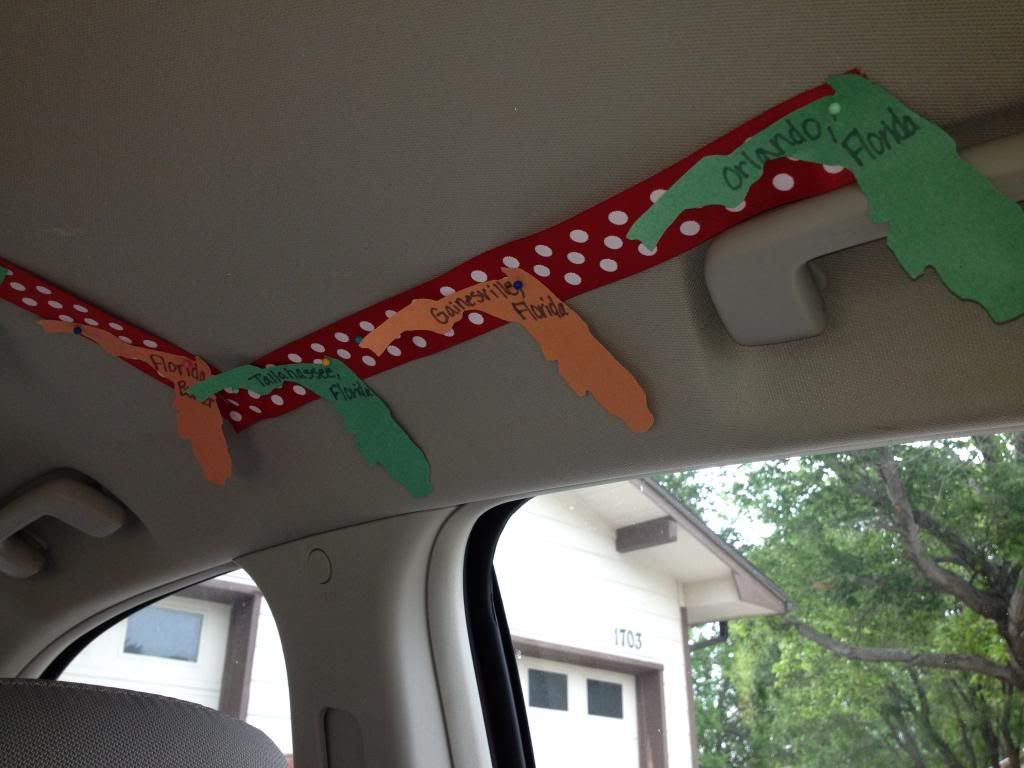 I also made a happy and sad face with construction paper that I glued to a clothespin. I used this to help Antonio track his behavior. If he was whining, it flipped to the sad face and if he was good, it flipped to the happy face. When we would get to a rest stop, he would get a little treat if it was on a happy face. He loved this! He would get a candy or a small toy. Only one time it was on a sad face when we stopped. That's saying a lot for a 24 hour drive!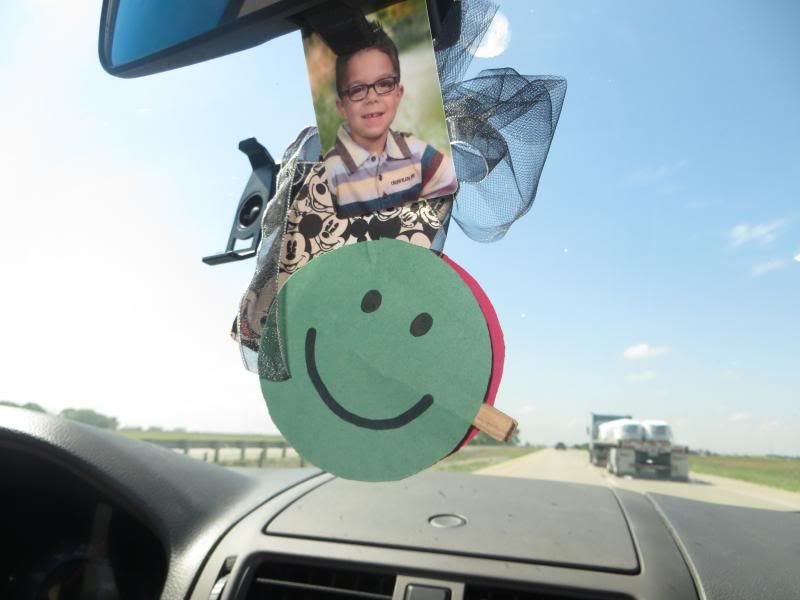 I also cut out strips of construction paper and wrote different activities on them. When he was getting restless, we would fan out the strips and he could pick one. Then he had to work on the activity that was drawn. This kept him well entertained!
Finally the day was here! It was time to hit the road! Antonio and I loaded up the car and went to pick up Quentin.
On our trip to New Orleans I had used Antonio's Britax Boulevard carseat because of the 5 point harness. The problem we encountered was his legs got very uncomfortable. He wanted to criss cross applesauce his legs and was unable to. This resulted in a lot of fussing. He regularly sits in the booster shown in the picture. A few weeks before this trip, he fell asleep in the car in this booster sit and was able to criss cross applesauce! I decided we would definitely be bringing this car seat instead of the bigger one. It worked out great because his lap tray from home fit nicely on top of the booster. I also put a case of bottle water under his feet so he could rest his feet on it and they wouldn't always be dangling. The red and white polka dot thing in the picture is a trashcan I got from a craft fair a year ago. It was great for him to have his own trashcan on this trip!
We picked Quentin up and went to his daily breakfast with his father and brother, then we hit the road at 11 am.
Let's go!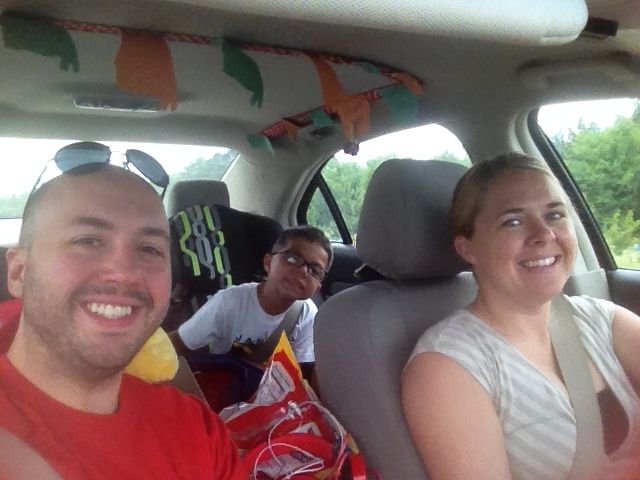 Quentin owns a limo company so he worked the first several hours of the trip. The man never stops working!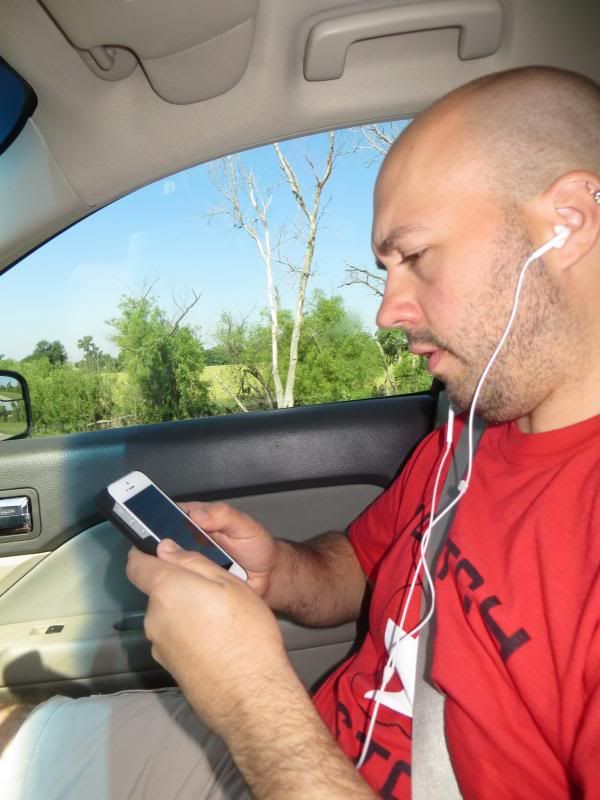 Antonio got started on his activities right away!
iPad time
Fruit Loop bracelets.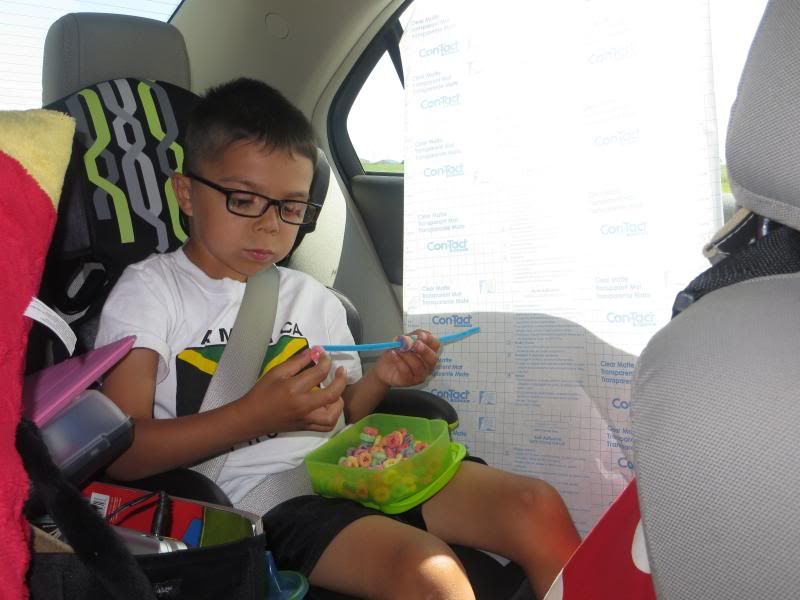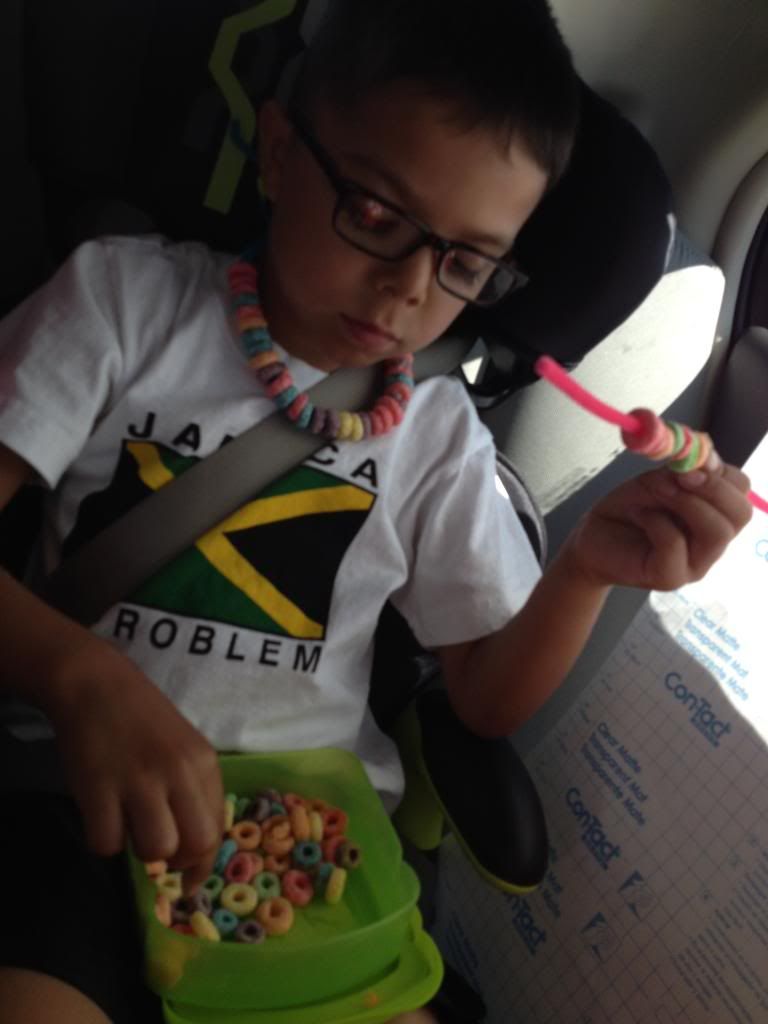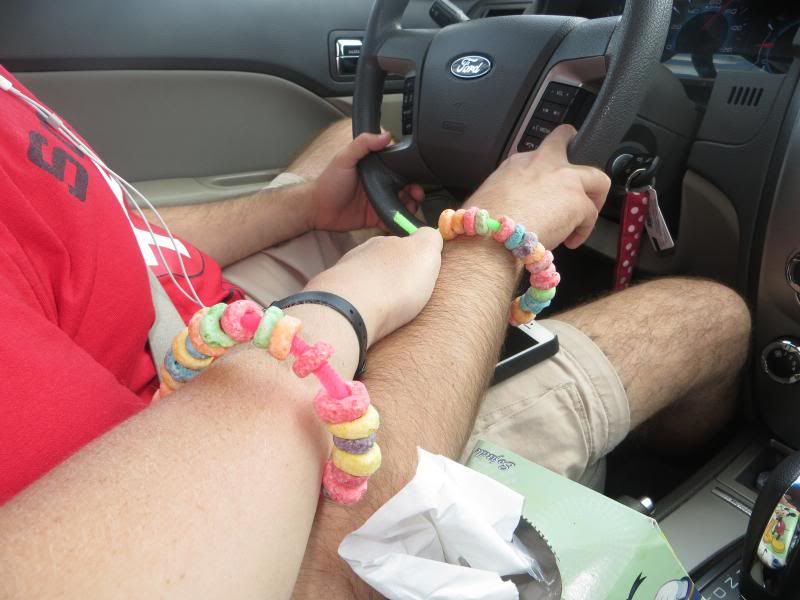 Scavenger hunt. (These would have been a lot of easier if he could read!)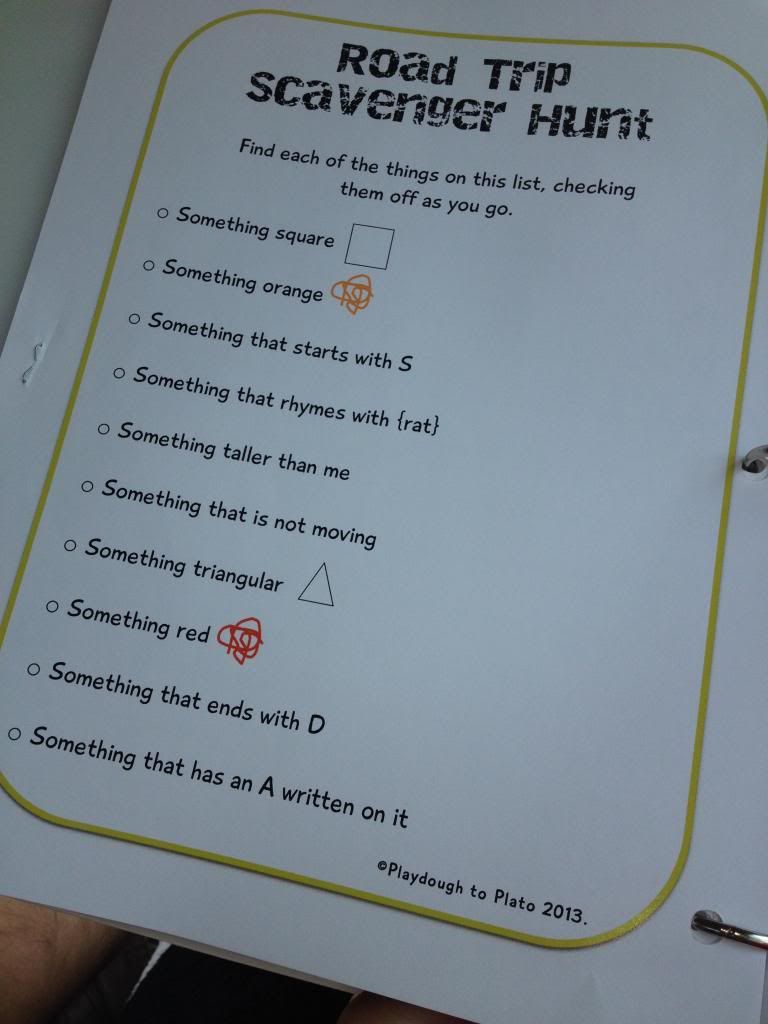 Time to watch Frozen! (He probably watched Frozen 50 times on this trip!)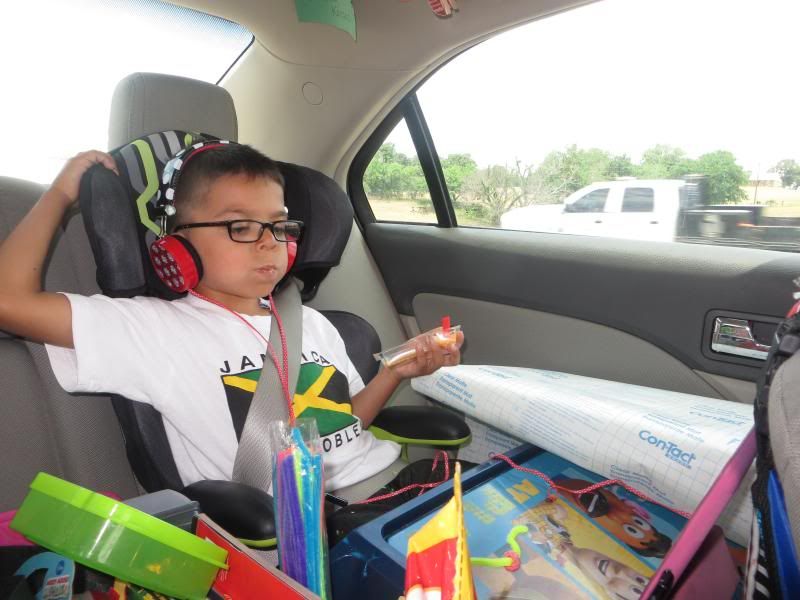 Antonio loves lunchables, but I don't love the price. I wanted something quick and easy to eat while on the road, so I made homemade lunchables. I got a pack of Oscar Mayer turkey and cut it into Mickey shapes. I also bought the Mickey shape cheese. Add that to a roll of ritz crackers and you have homemade lunchables! This is what we had for dinner along with other snacks in the car. No stopping for us! We need to get to Florida!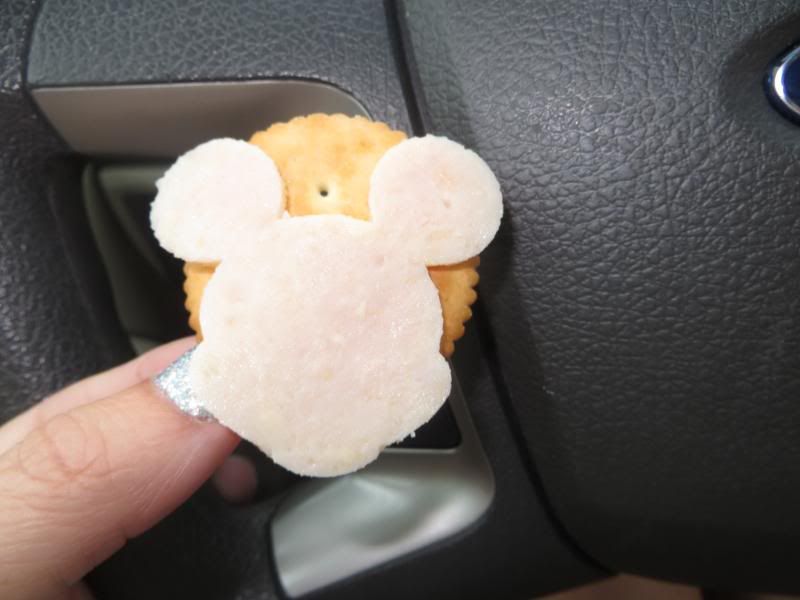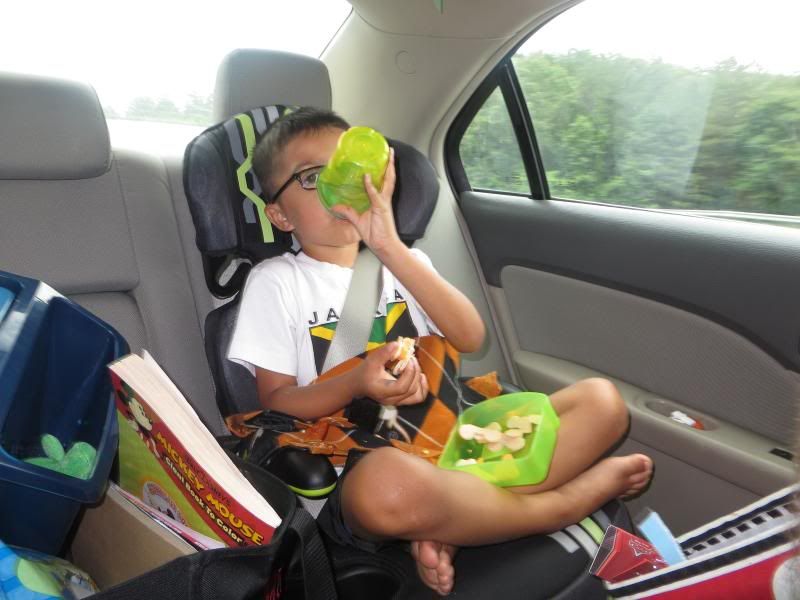 This activity was a great one! I got these letters made with circles off Pinterest and bought garage sale stickers from Dollar Tree. He spent forever sticking stickers to the letters!
Antonio looks goofy in the picture, but you can see, Lightning McQueen is all the way to Little Rock, AK!
A matching activity while going through Memphis, TN! (Thank you Facebook for keeping track of where I was!)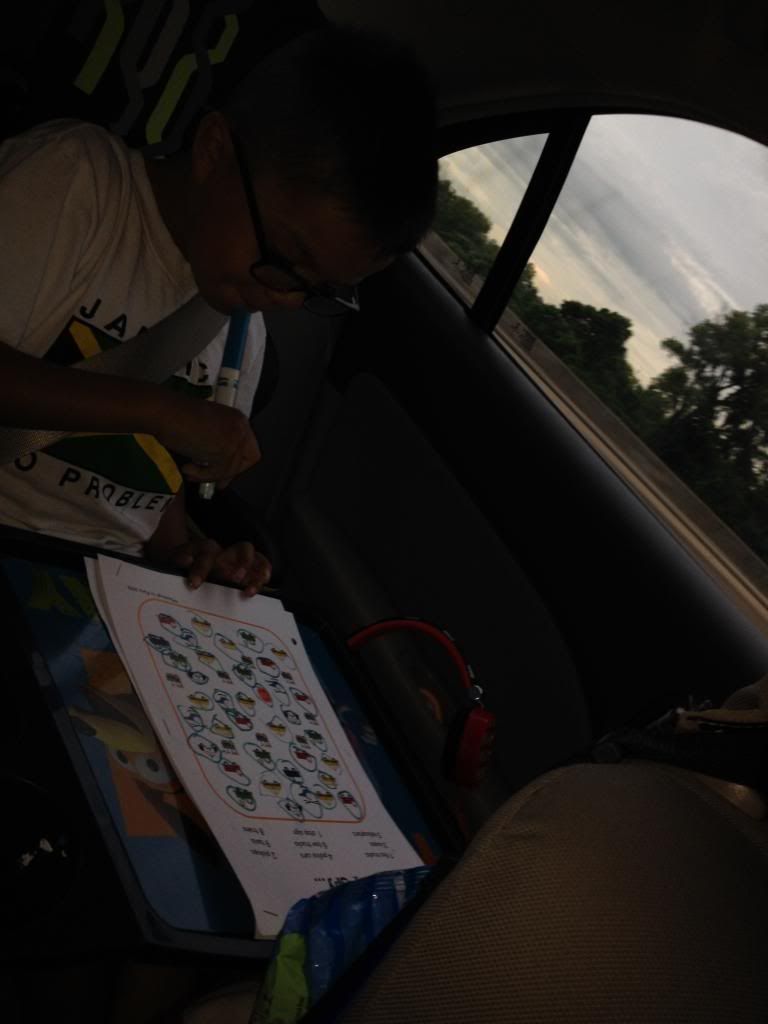 I really wanted to have Antonio take pics by the state signs like my parents did when we were little, but it was always raining! Boo!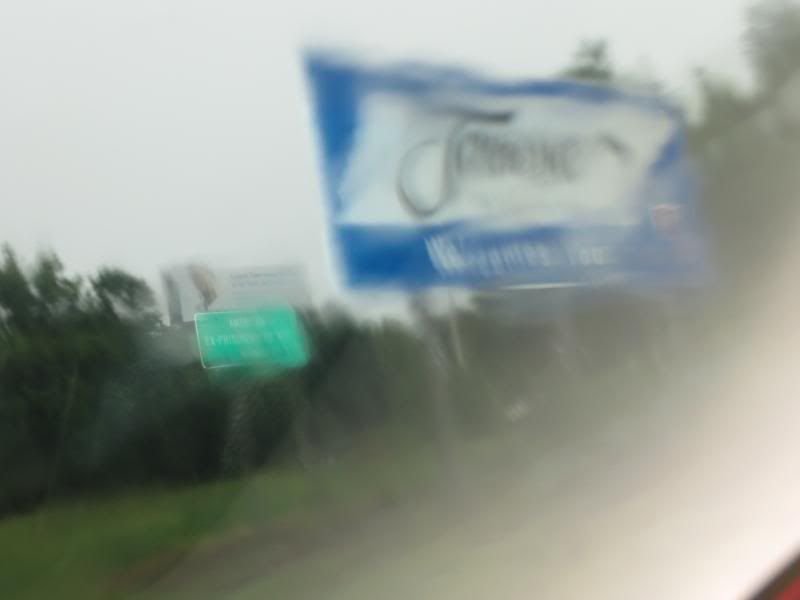 Made it to Mississippi!
Old school car bingo like I had as a kid! Also playing the license plate game!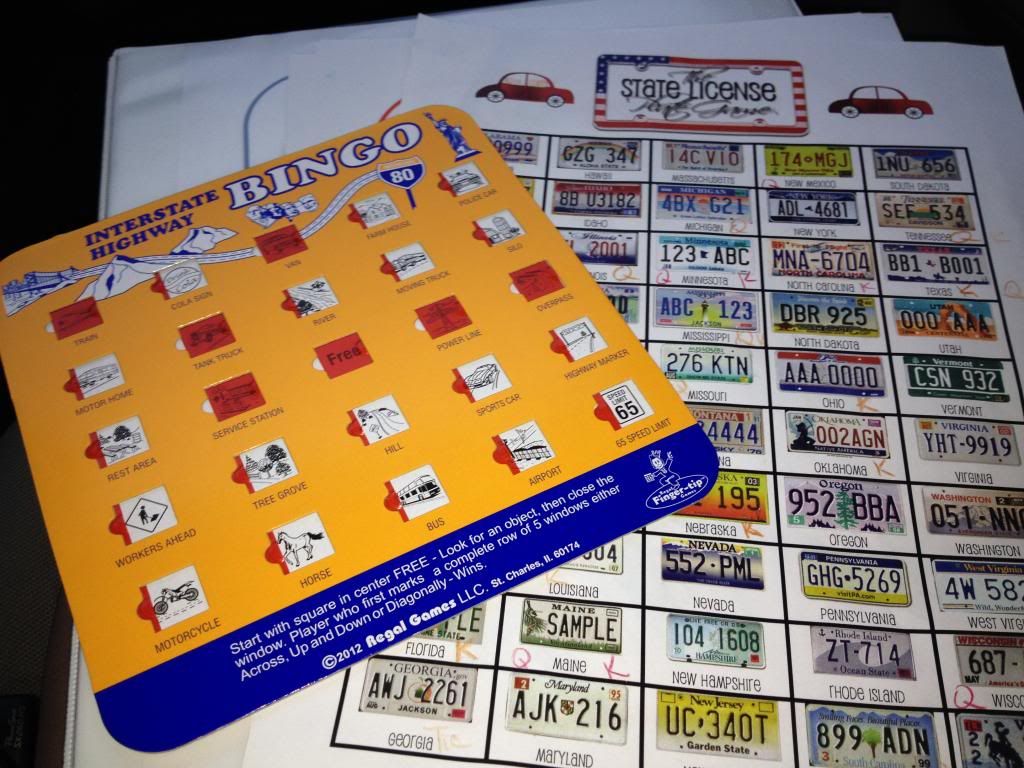 As we got to Alabama, Antonio passed out.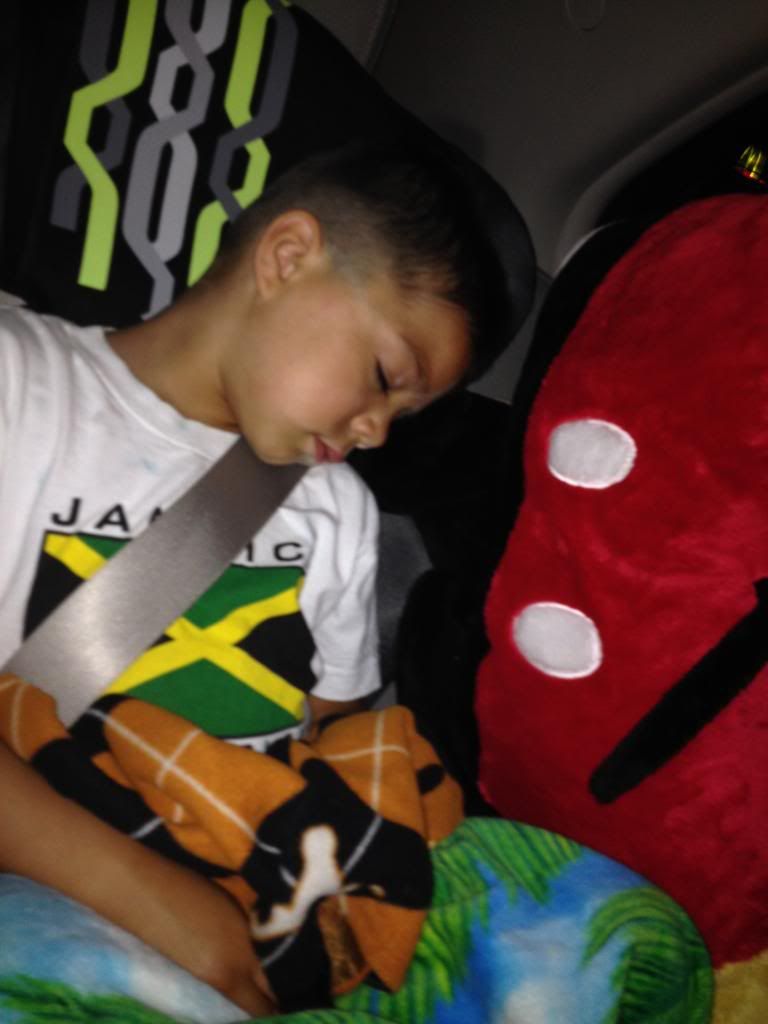 This is where things got really difficult. Antonio would sleep for about an hour, then wake up agitated that he wasn't comfortable. We had to stop several times so I could get him back in control. I think he was just really confused each time he woke up and realized he wasn't in bed. Somehow we made it through the night though! Quentin and I would switch off every few hours and sleep while not driving.
Somewhere around Georgia, I stopped and got this little friend to help me make it through the night.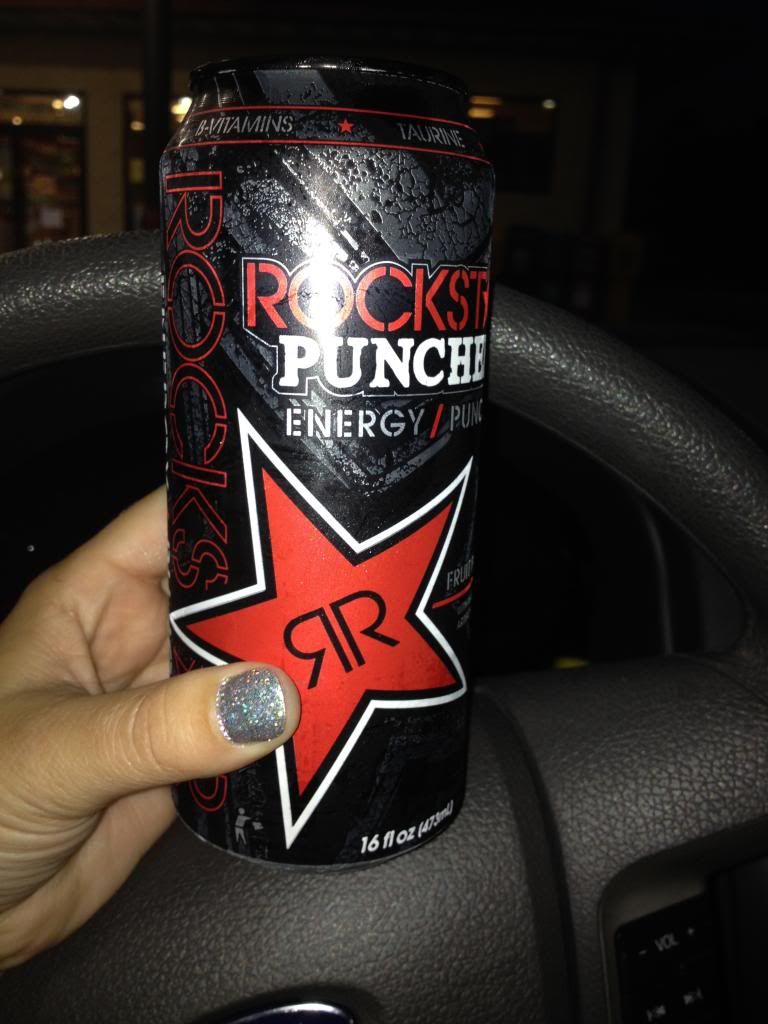 Finally, we made it to Florida! Look how happy he is!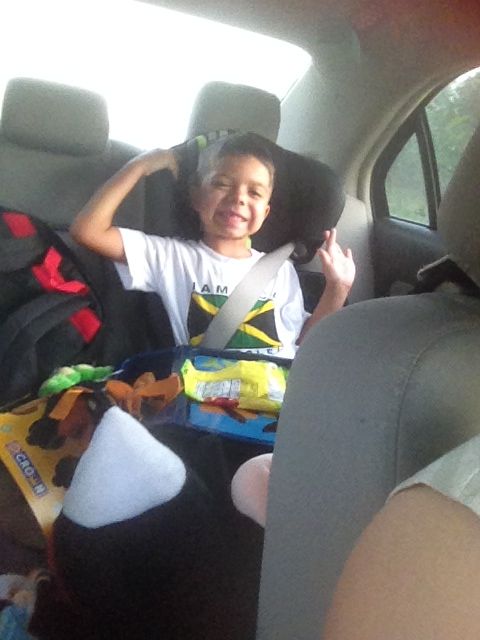 And look how sleepy he is!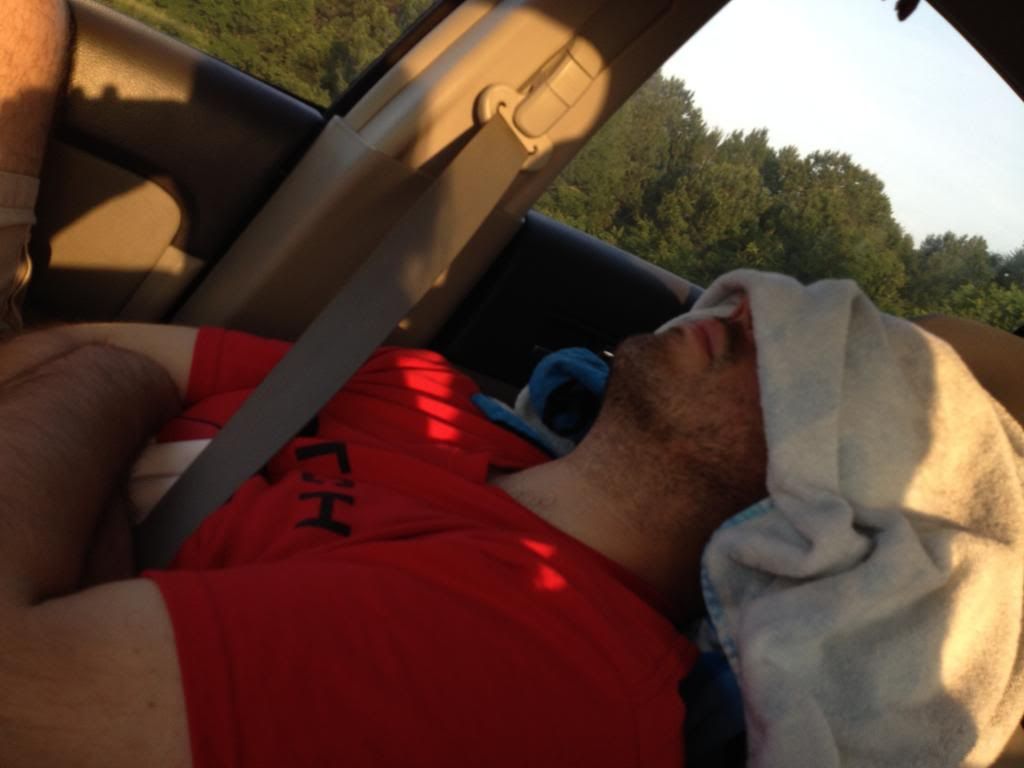 Another Road Trip Bingo!
Quentin was asleep when I saw a Florida welcome center. I decided Antonio and I needed to get out and look around. It said there were live baby gators! I'm all about tourist traps!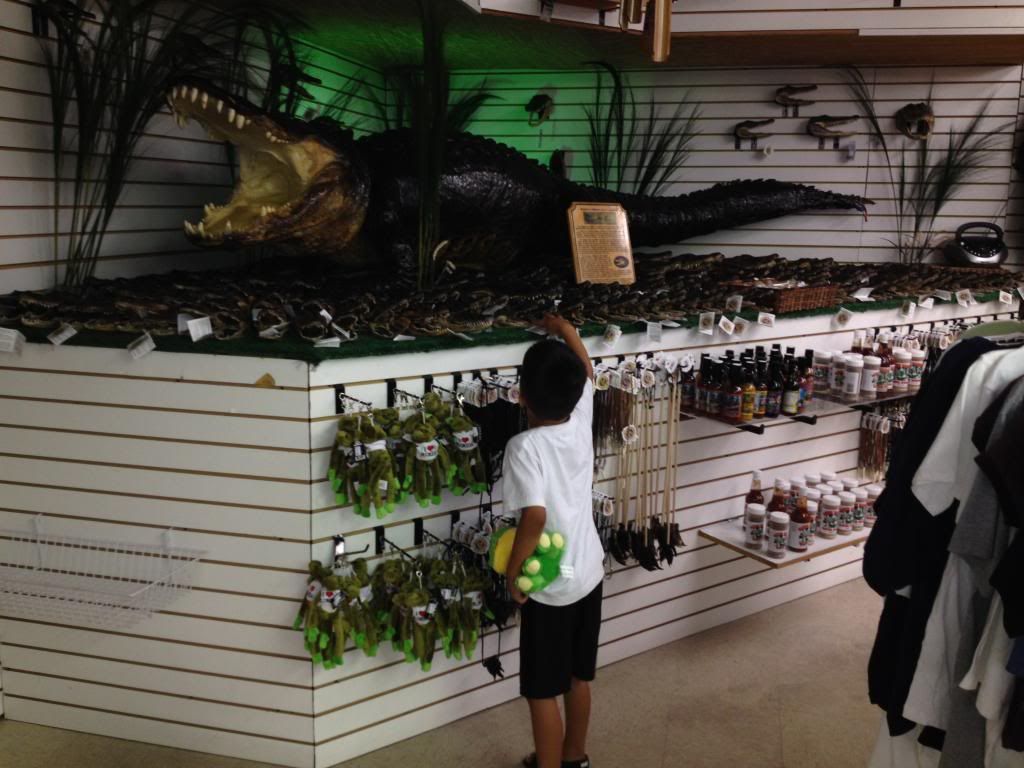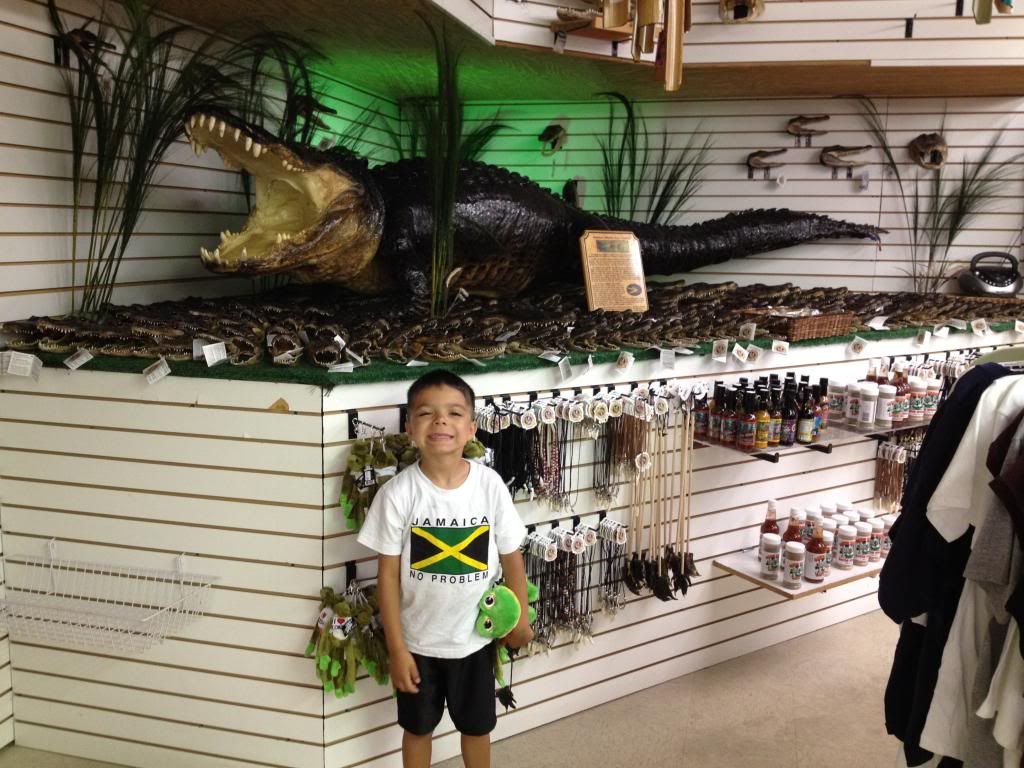 I wanted to die when Antonio put his stuffy on the gross bathroom sink at the rest stop! This is one of the toys he got for being on the happy face at a rest stop earlier in the trip. This trip should be nicknamed "The Trip of the Stuffies!" Antonio got a ton of them. That boy loves his stuffed animals!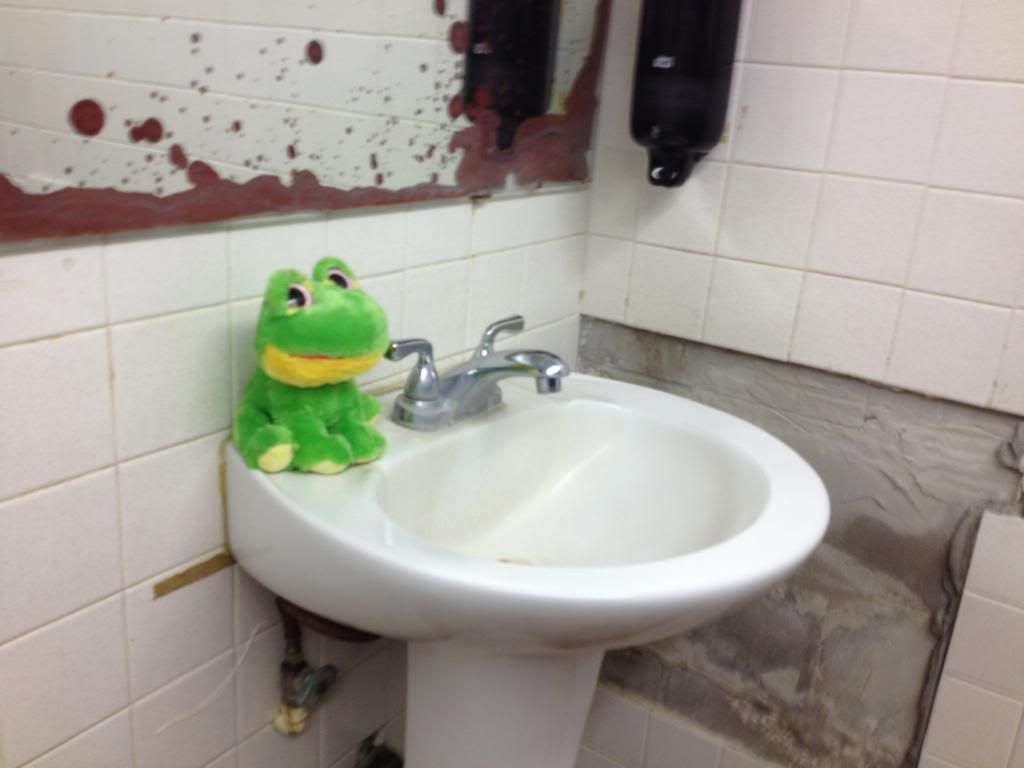 Where are the baby gators?!!?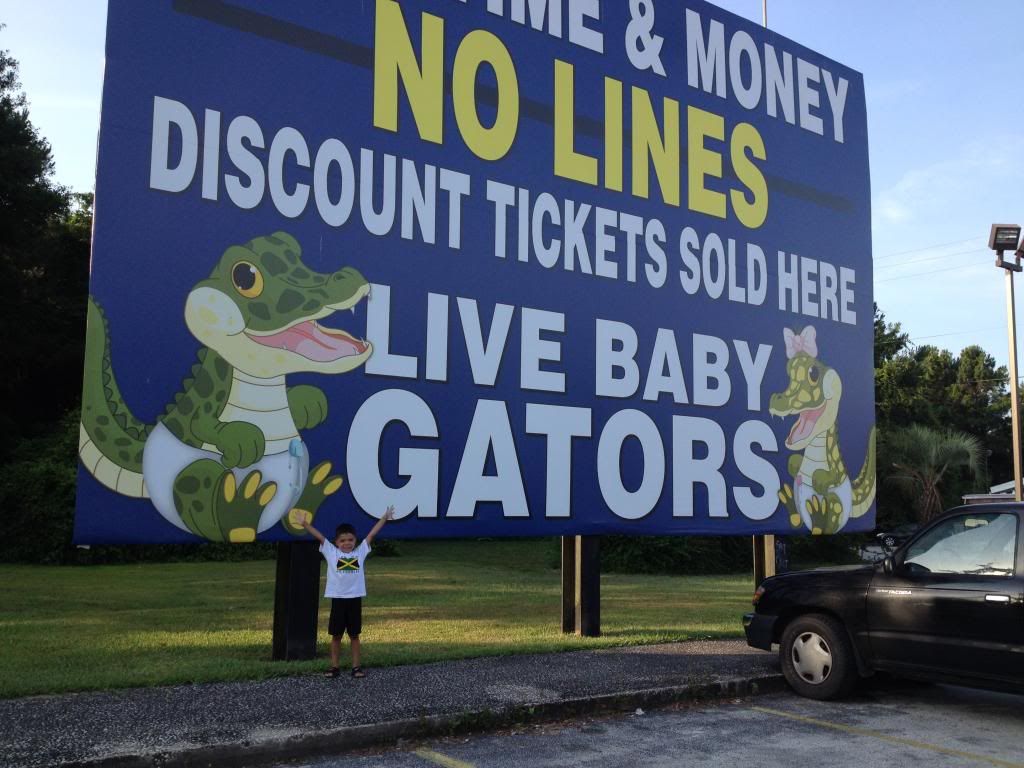 Very underwhelming when we finally found them.
Back in the car for the home stretch. This may have been the best activity I brought. He had to cut out dominoes and match them up to numbers. Cutting and taping took him forever!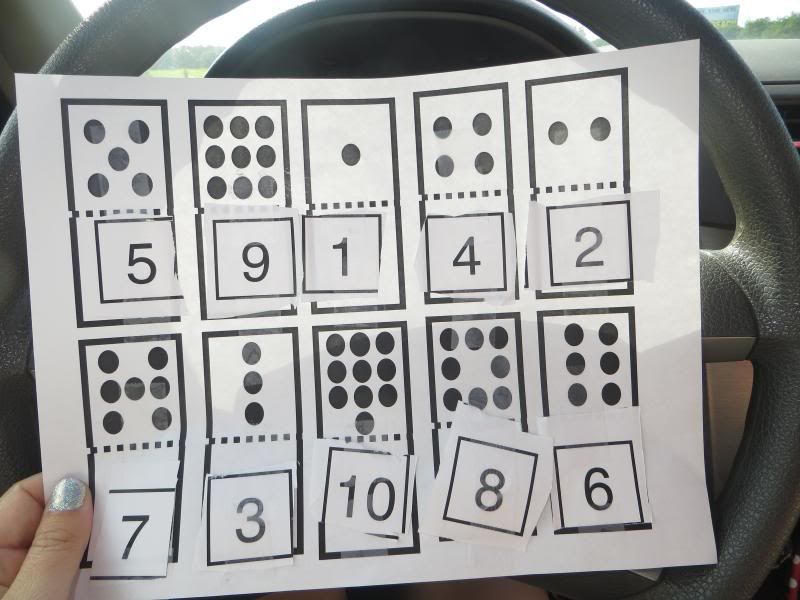 Only one more stop on Antonio's map!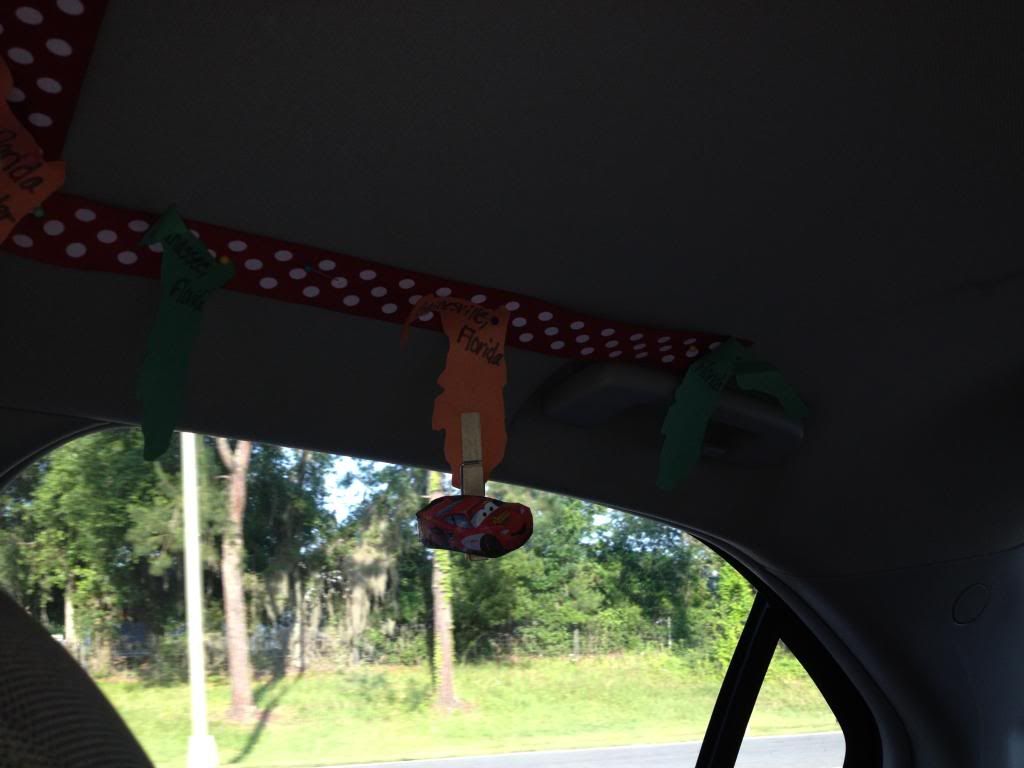 Beaded bracelets were much cleaner than the fruit loop bracelets. I recommend these!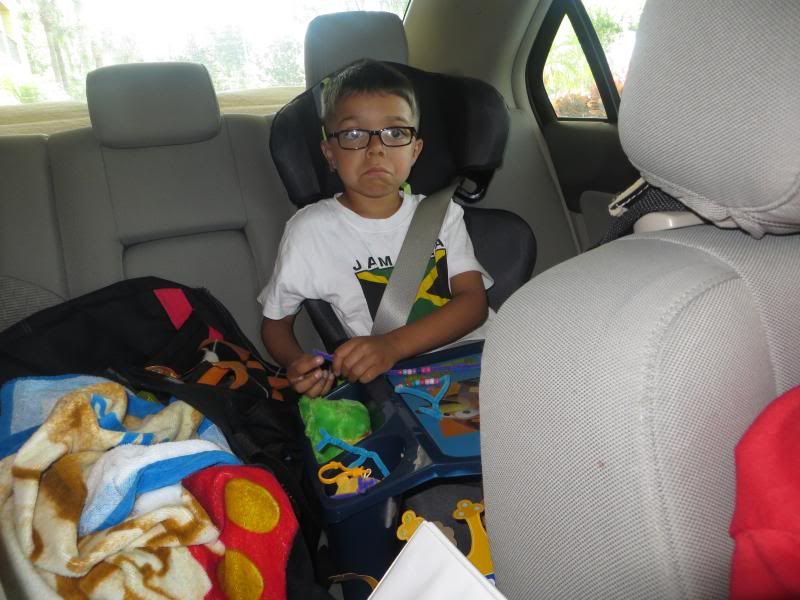 Exactly 24 hours after leaving Wichita, we arrived at Holiday Inn Orlando SW - Celebration Area. Quentin and Antonio waited in the car while I went in to check-in. I was hoping beyond all hopes that our room would be ready. I wanted to shower and brush my teeth! 24 hours on the road has a way of making you feel disgusting!!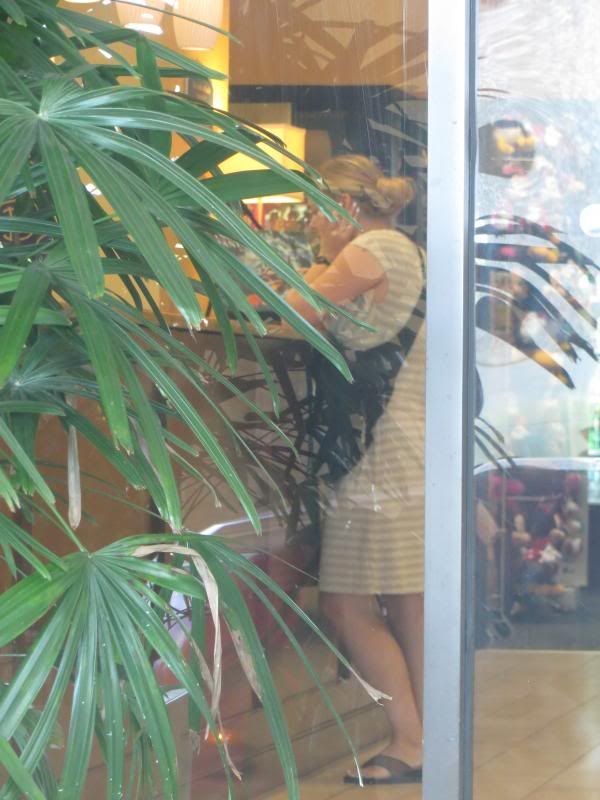 Posted by MarathonMama629 10:03 Tagged road_trip cruise carnival disney