Day 6
7/11/15 - 7/11/15
Day Six July 11
We didn't really have a set plan for today. We spent time outside on the verandah drinking coffee (water for me) and chatting with family. Quentin and Tatum had gone to the Rolling Pin and picked up some donuts for breakfast. They were so delcious! We could have sat on the verandah all day.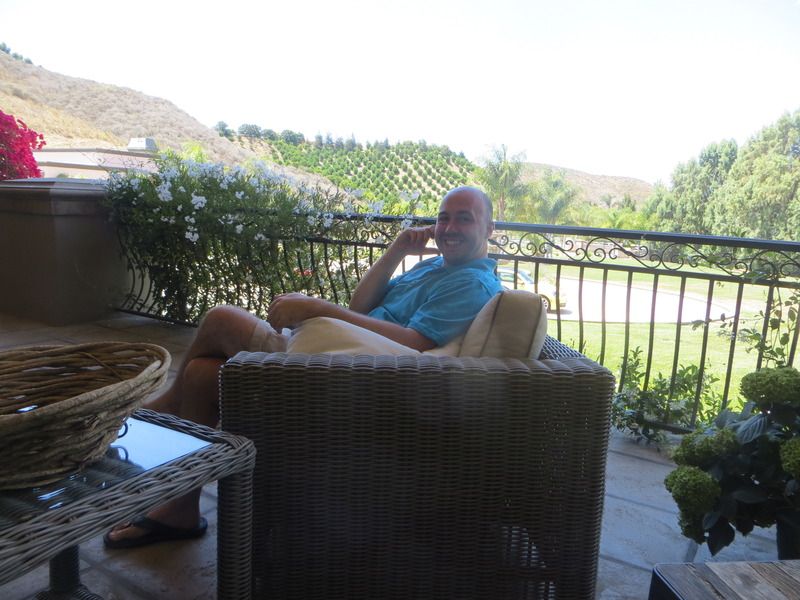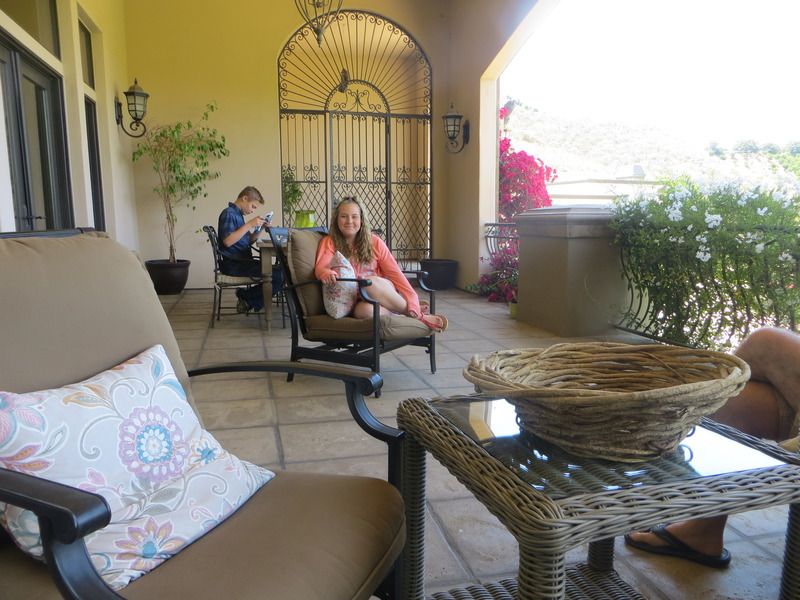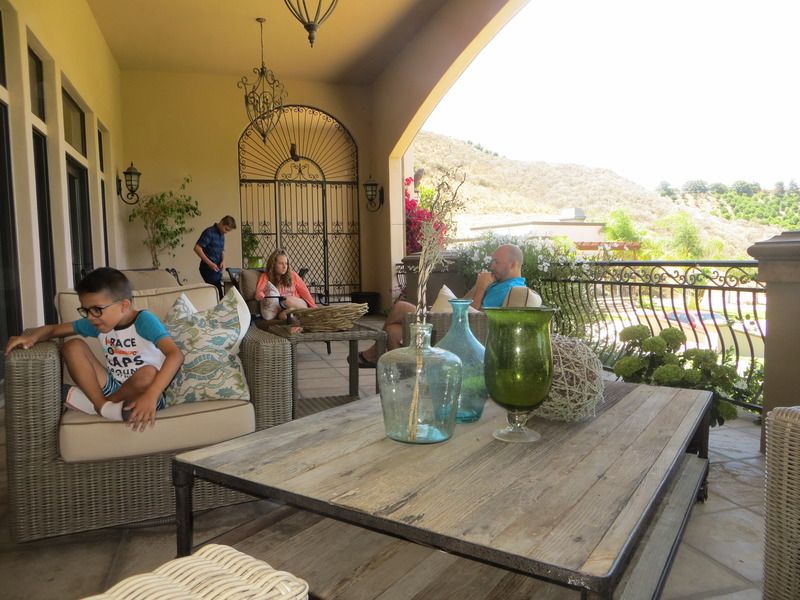 Antonio was getting bored and Bethany hooked him up big time! She let him paint on her easel with a real canvas. She was so sweet to him the whole time.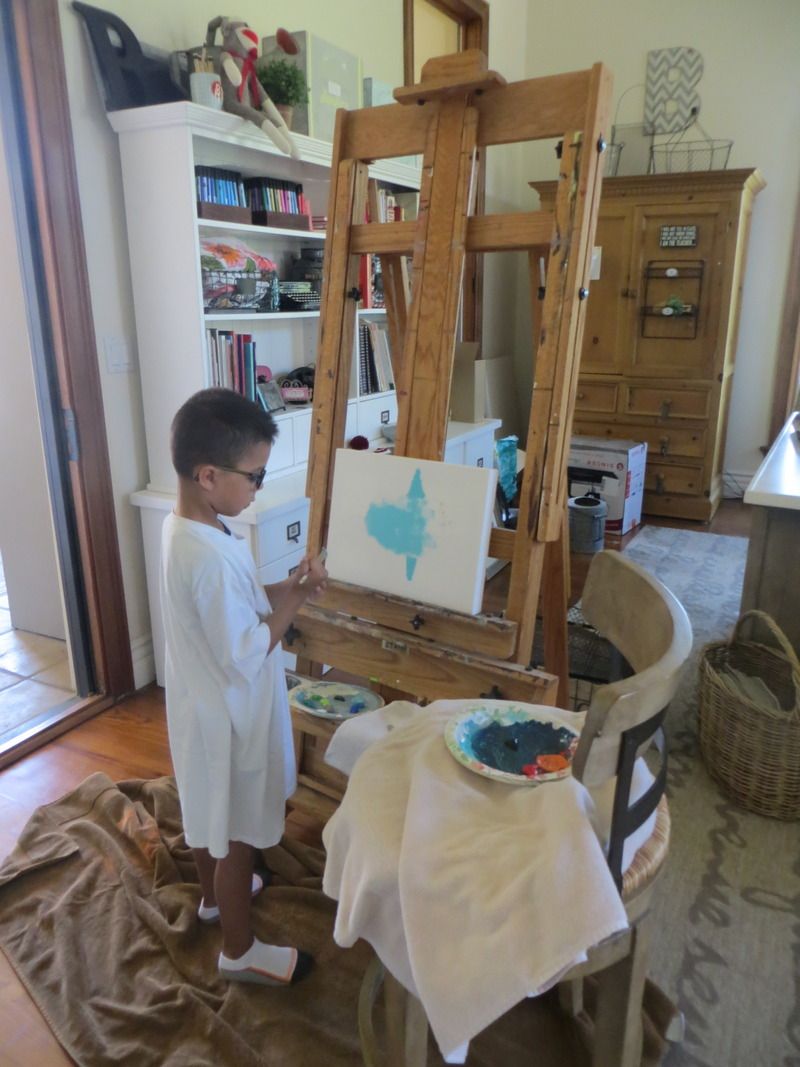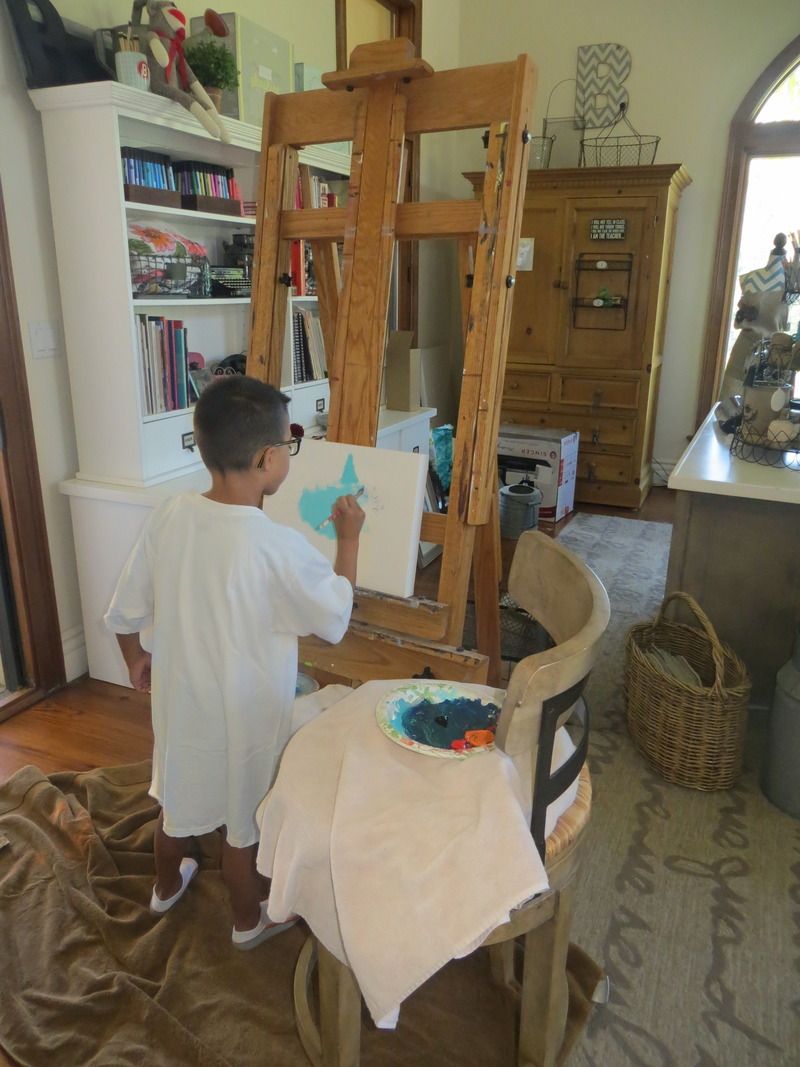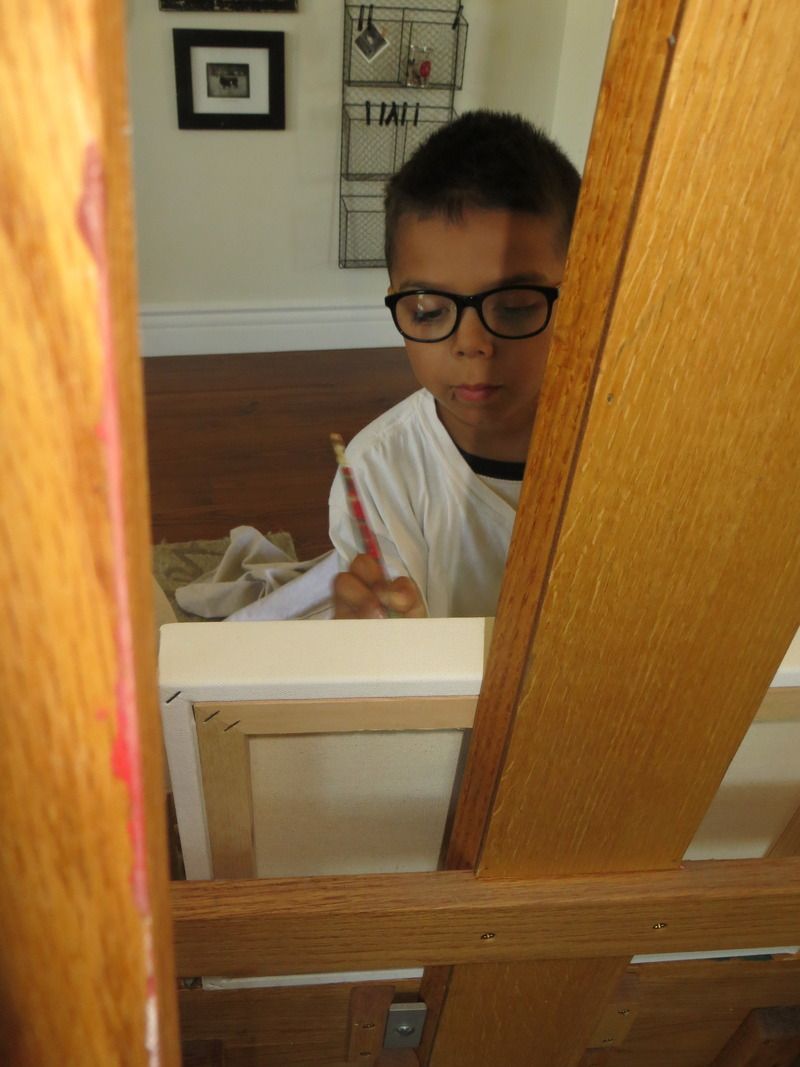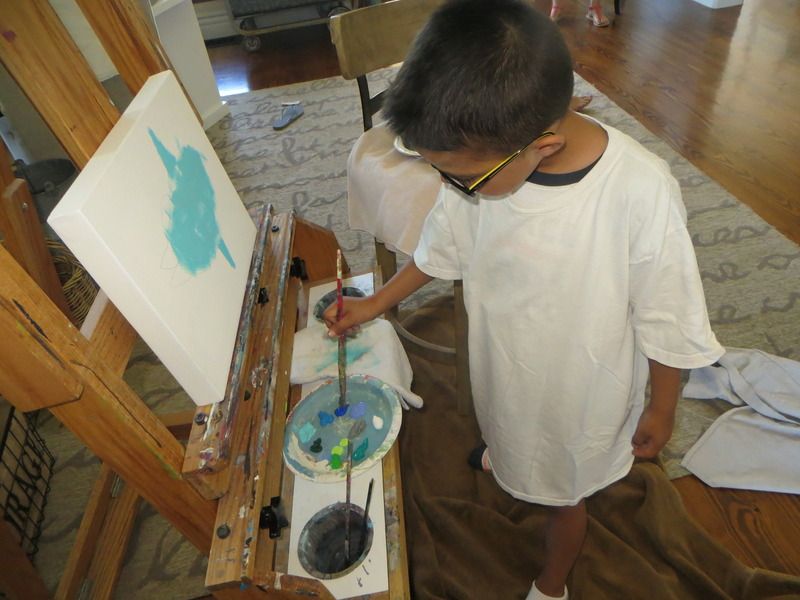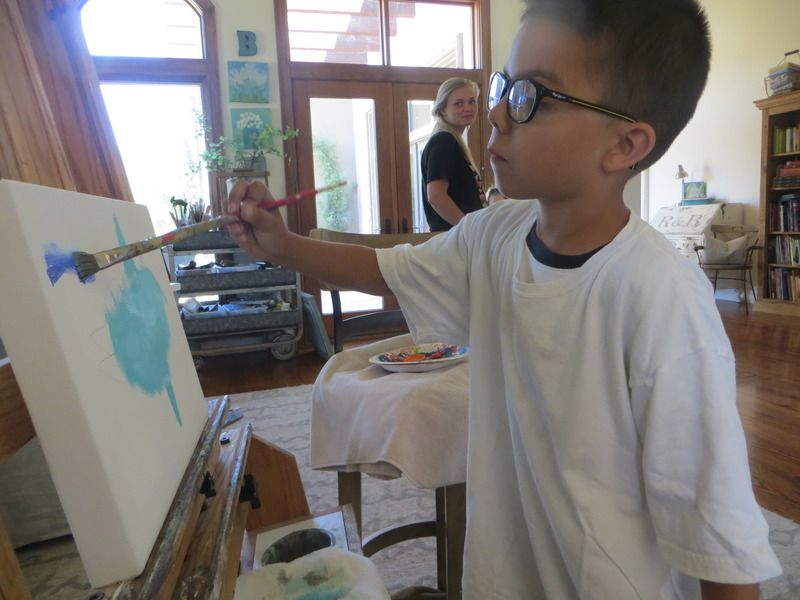 Luckily, Tatum was keeping us on track and we finally all got around to go to the beach. We went to this amazing little restaurant on the beach. I had shrimp tacos. They were huge! Definitely should have shared with Quentin. He got a yummy seafood pasta. Halie got the best meal, it wasn't even on the menu. She asked if she could get pasta with shrimp. It was served with this delicious super garlicky alfredo sauce. We were sad that we got too full to finish it all. Antonio had popcorn shrimp, which I had to call fried shrimp because he didn't want popcorn!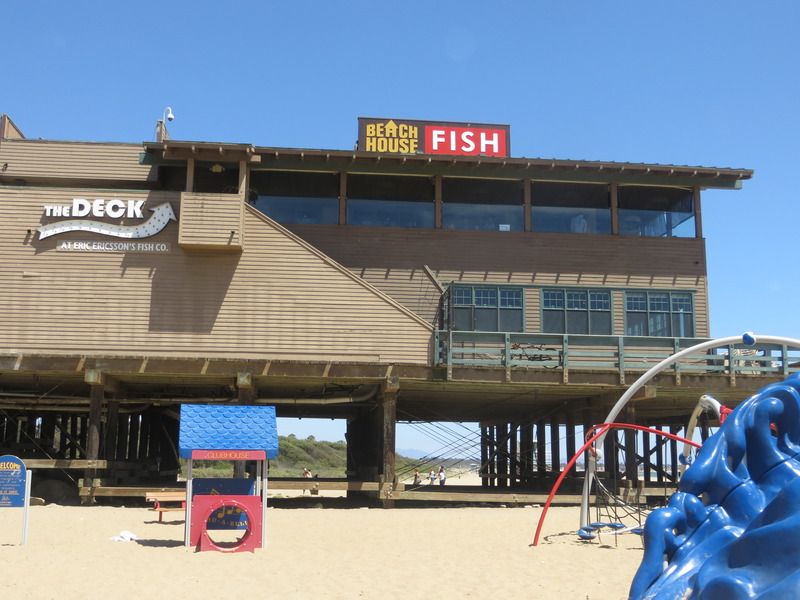 After we ate, we went down on the beach for awhile. Bethany bought Antonio a bucket and shovel and he had a great time playing in the sand and surf. He was pretty mad at me for not bringing his swimsuit. The water was cold though, and I definitely didn't want to get in with him. I enjoyed just sitting on the hot sand.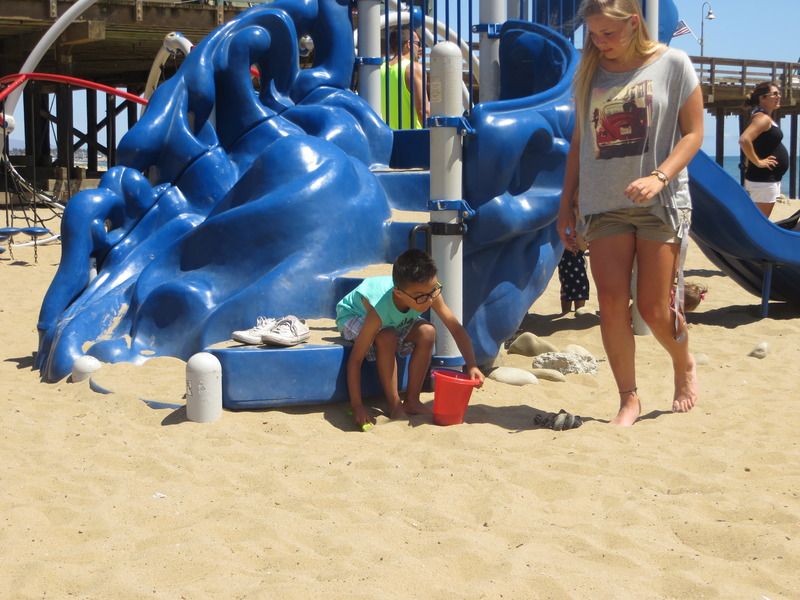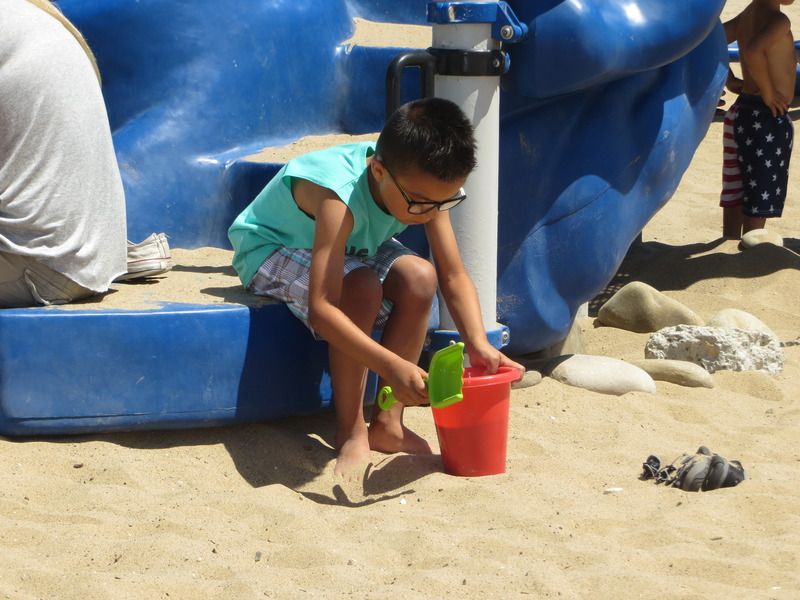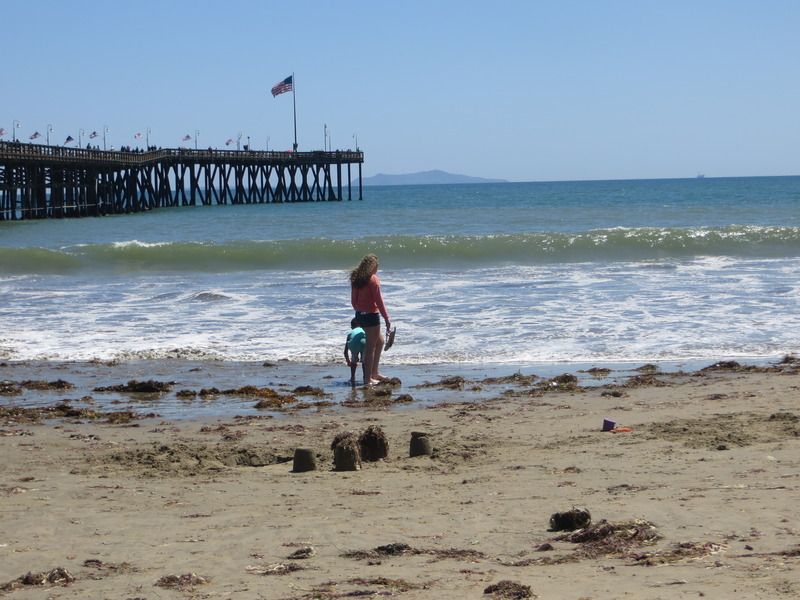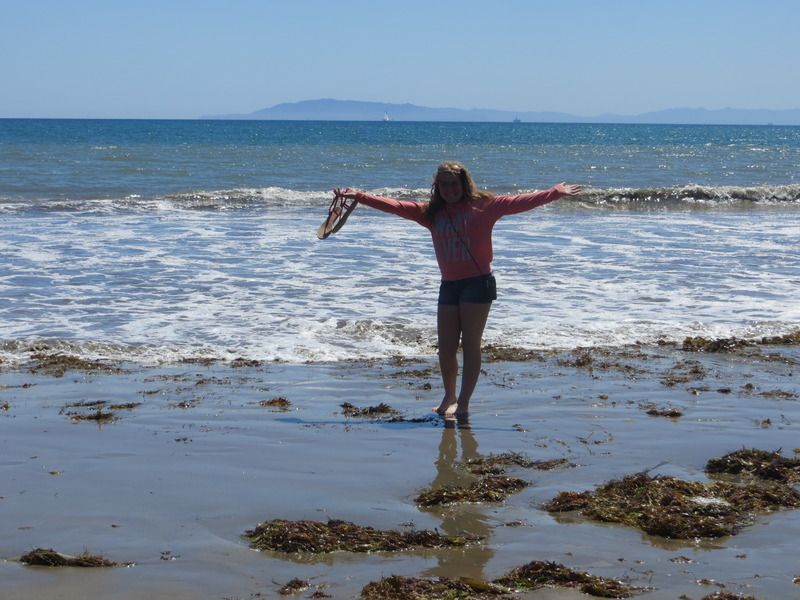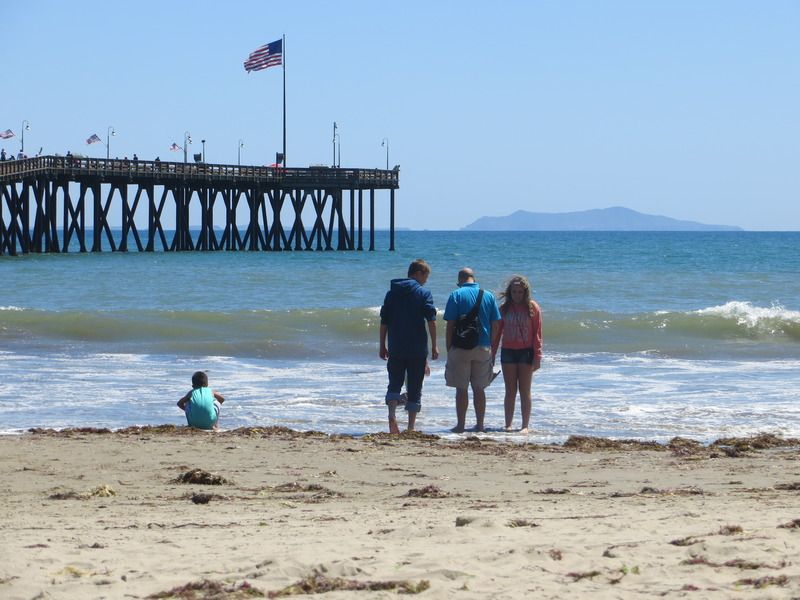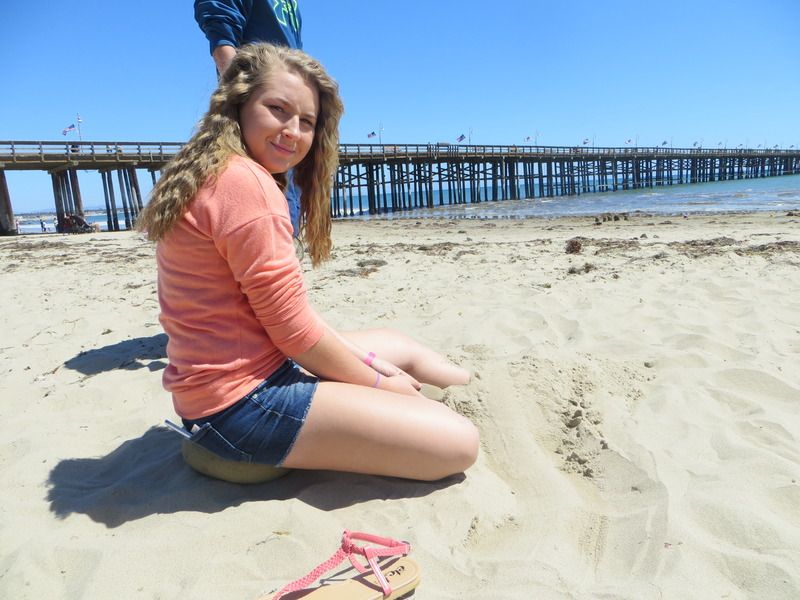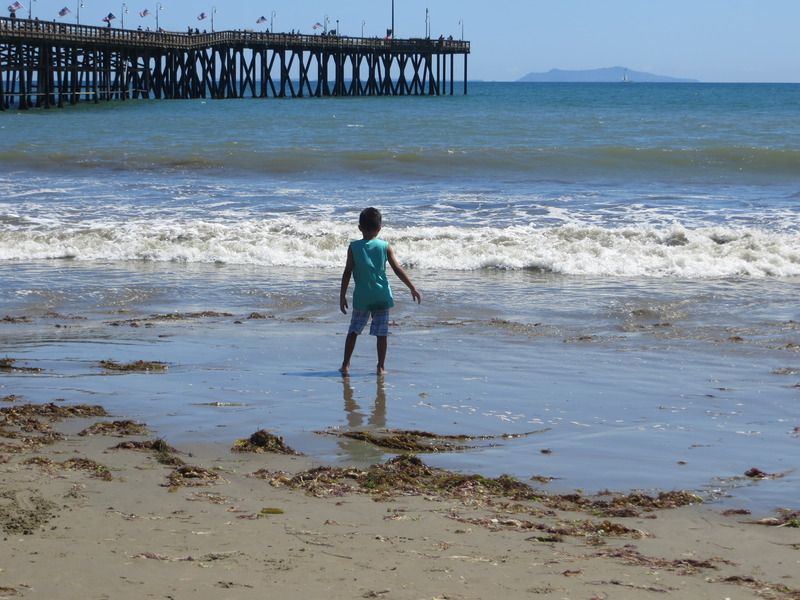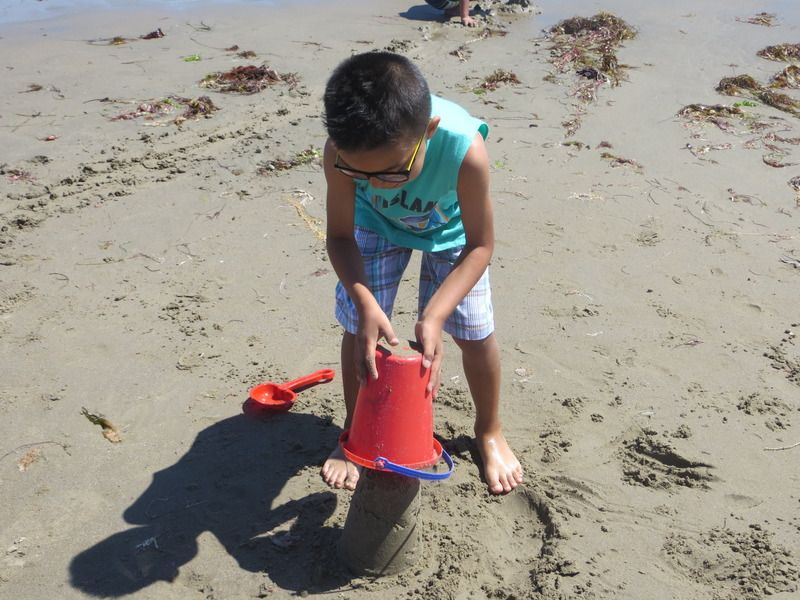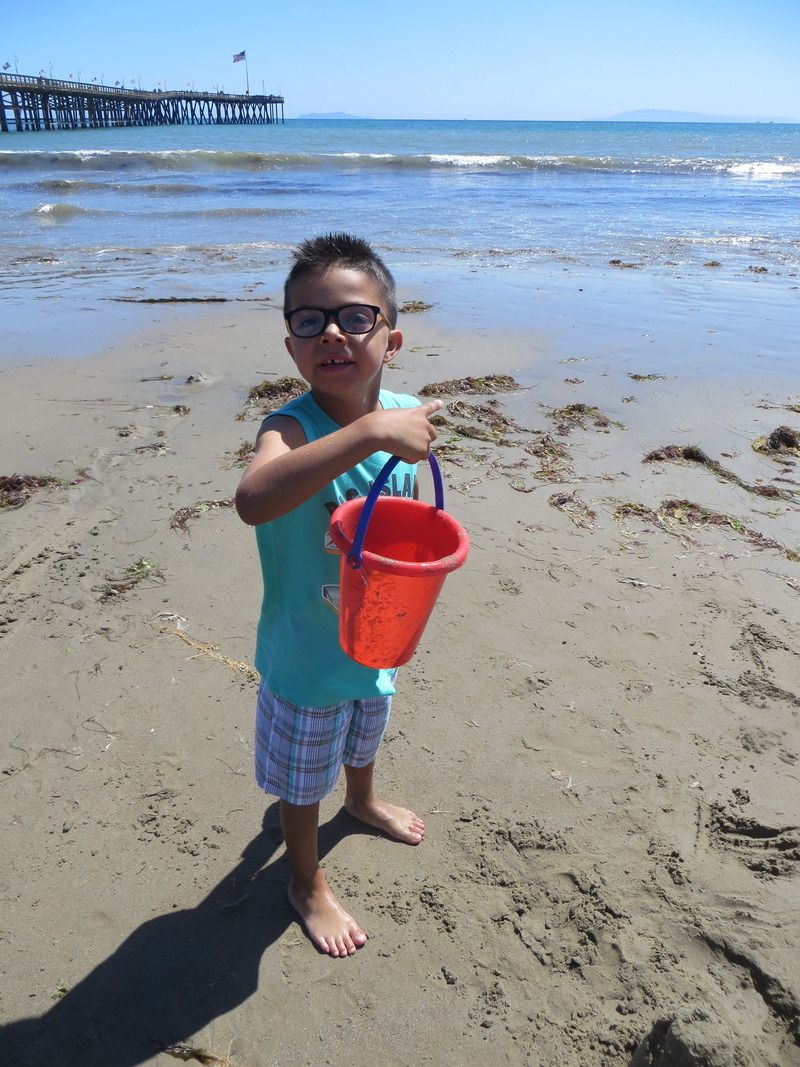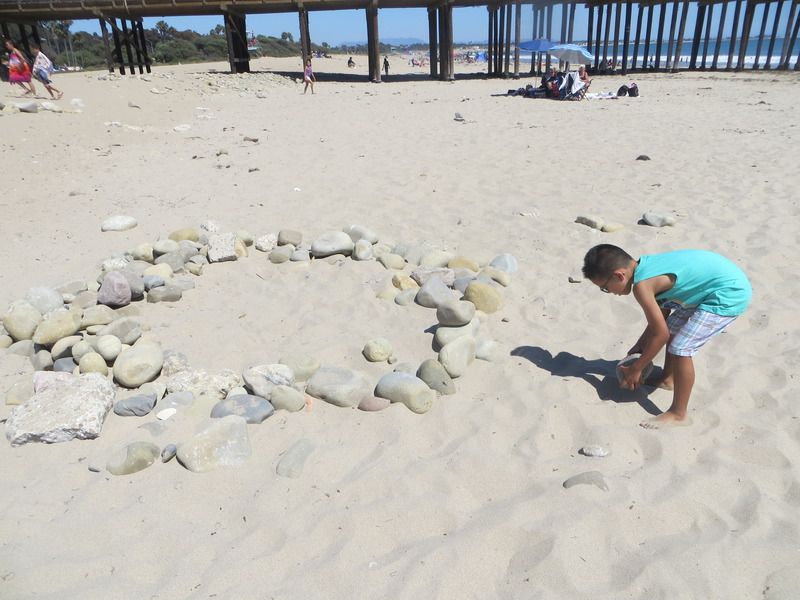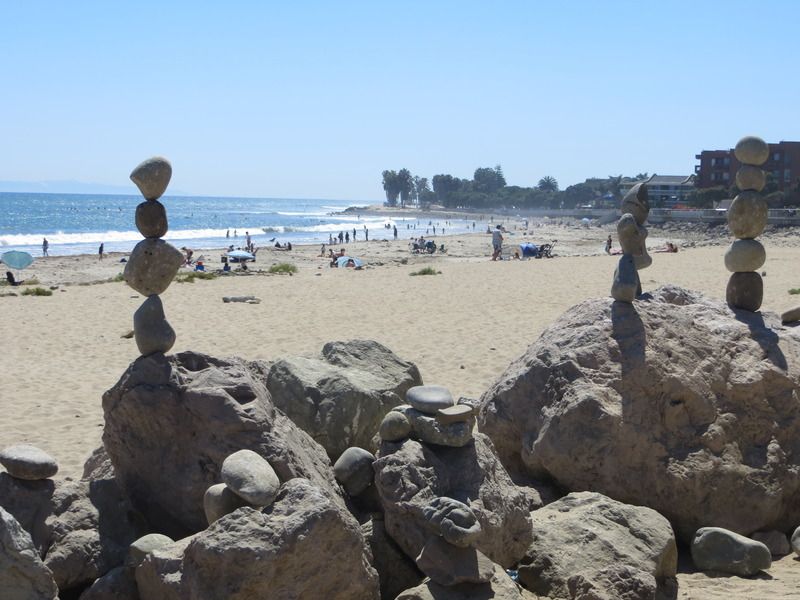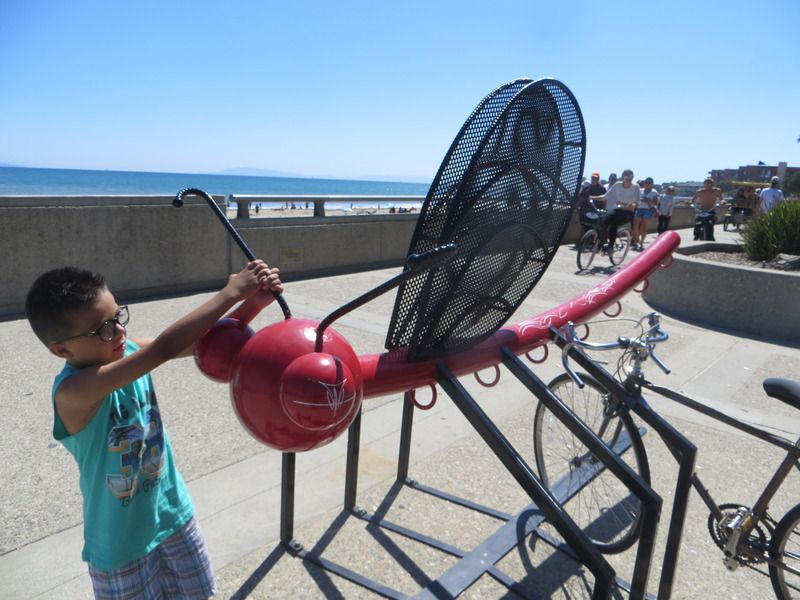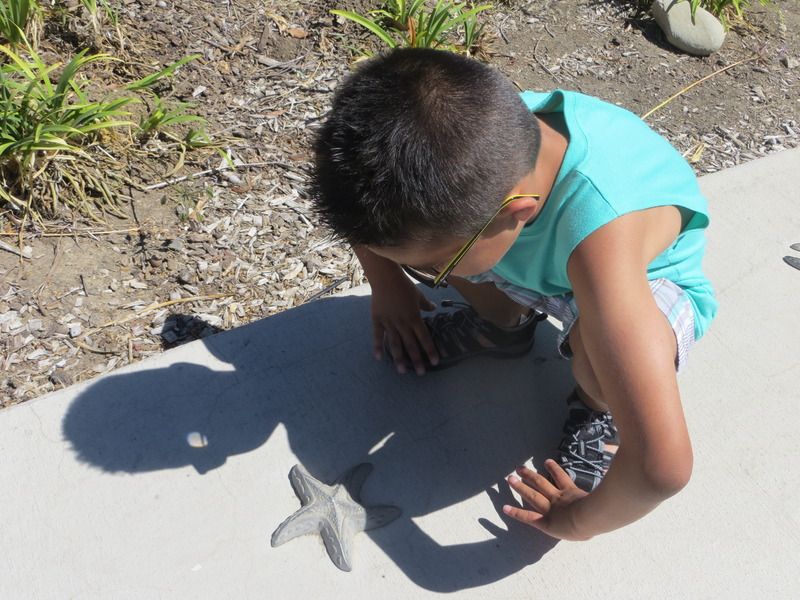 We headed down the beach after a while to a small craft fair. Then walked to the downtown area to a Ben & Jerry's shop. It was so yummy!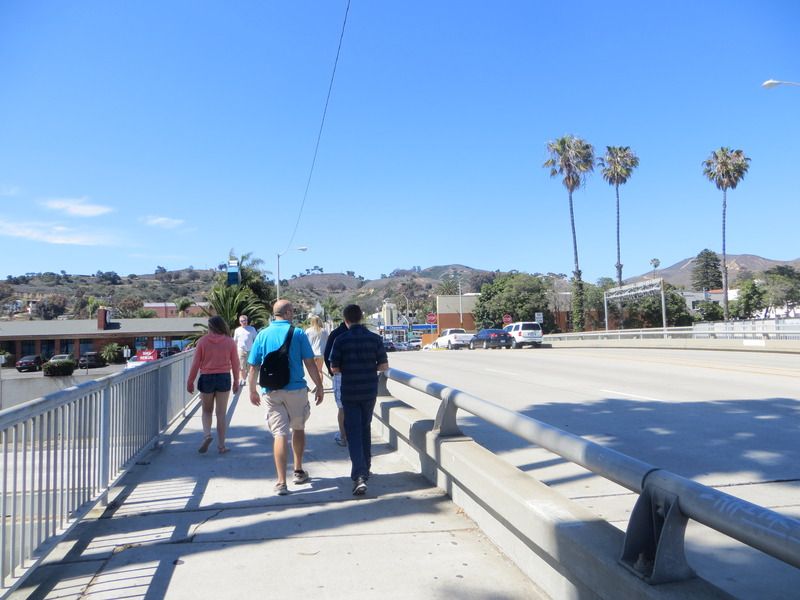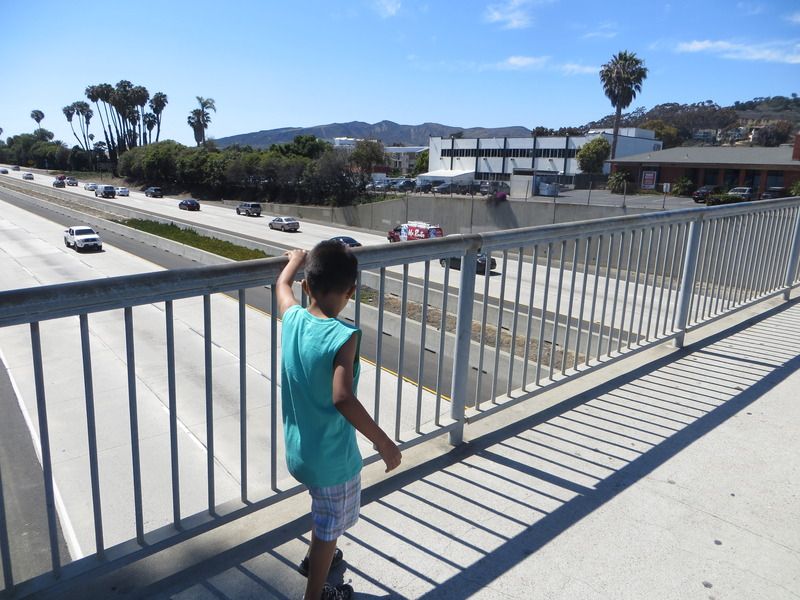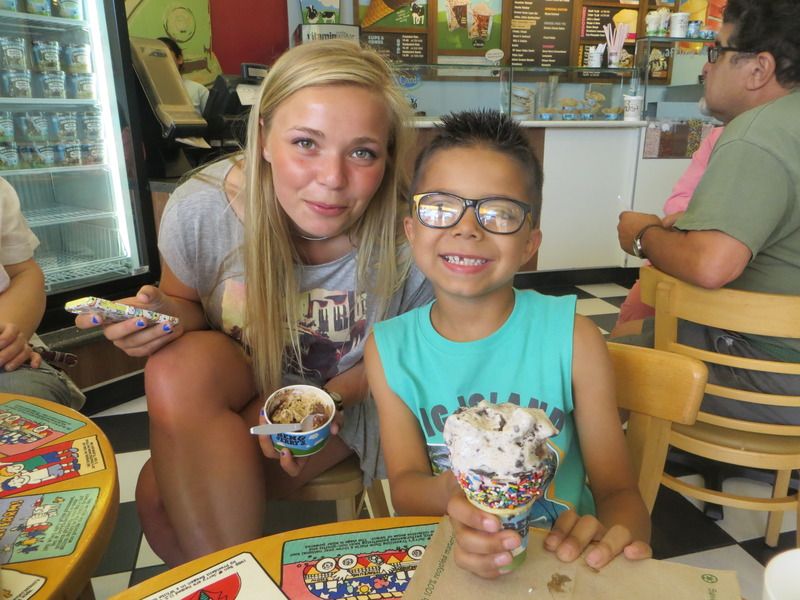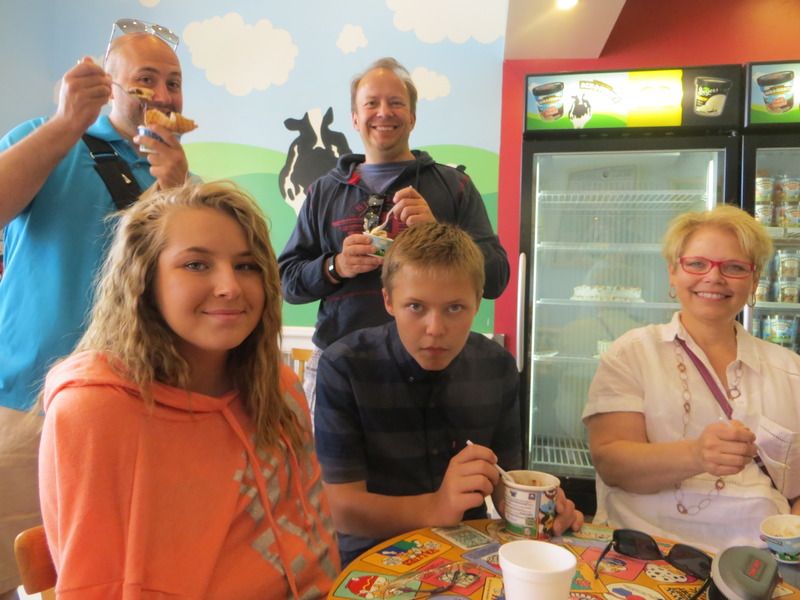 Then Halie wanted to go shopping. I was getting really tired by that point from all the walking (darn pregnant belly wearing me out), so Halie stayed with Tatum, Teaghan, and Bethany while Quentin, Antonio, Rick and I headed back to the house. Rick took us on a little tour of the area they live in and we saw some gorgeous houses. One had it's own golf course! Then he took us up the hill on part of their 20 acres of land. It was a gorgeous view. If they need a maid to live with them, I'd happily volunteer!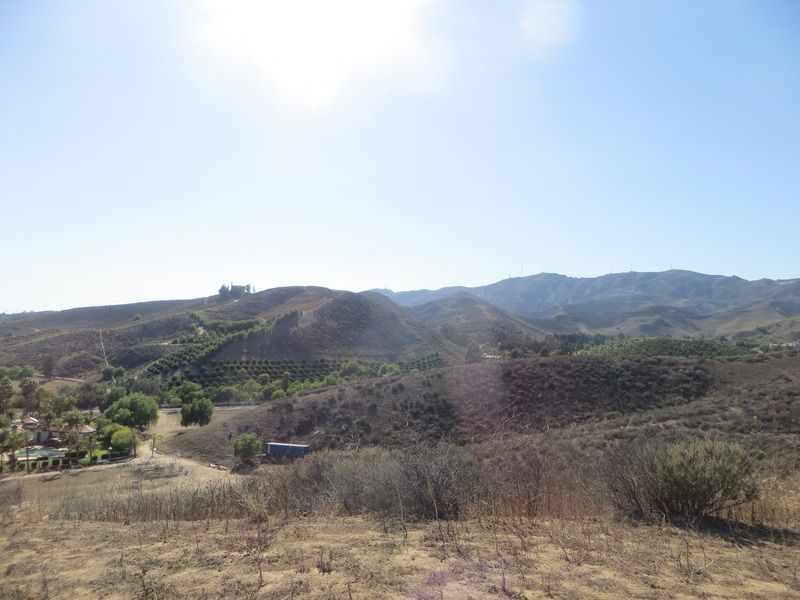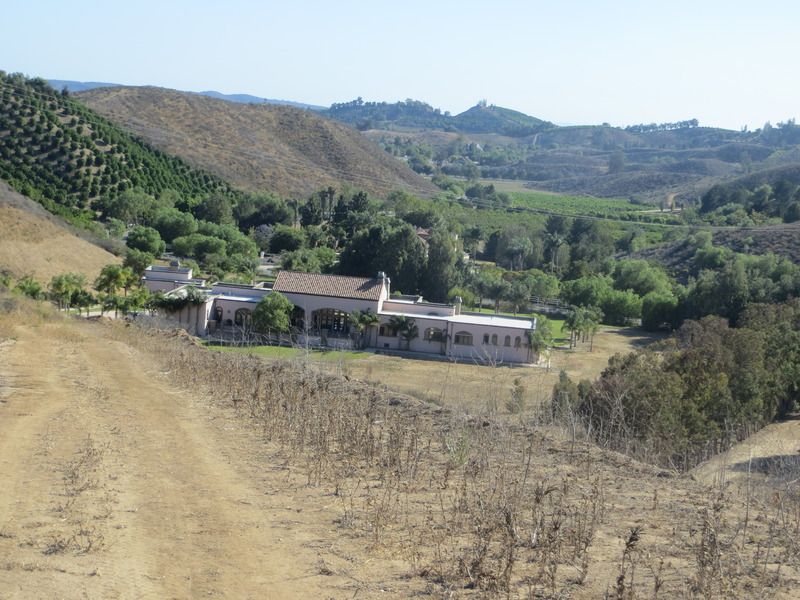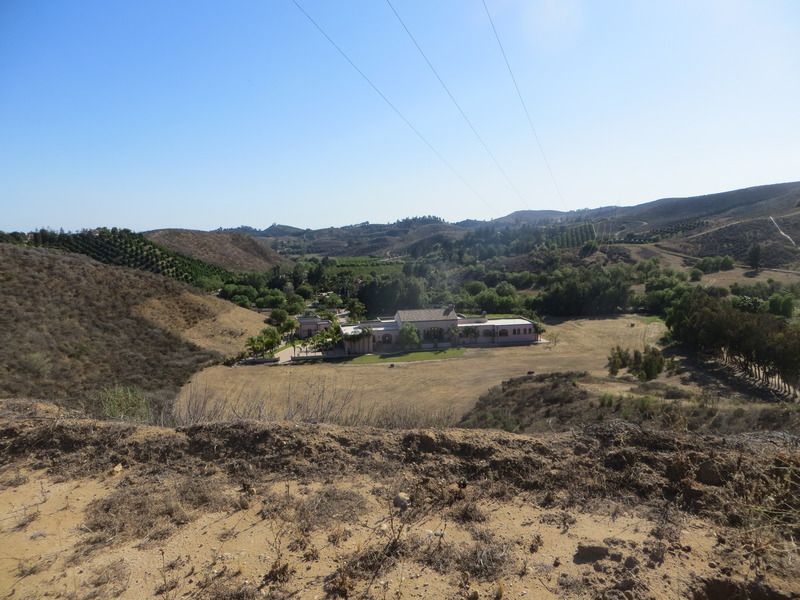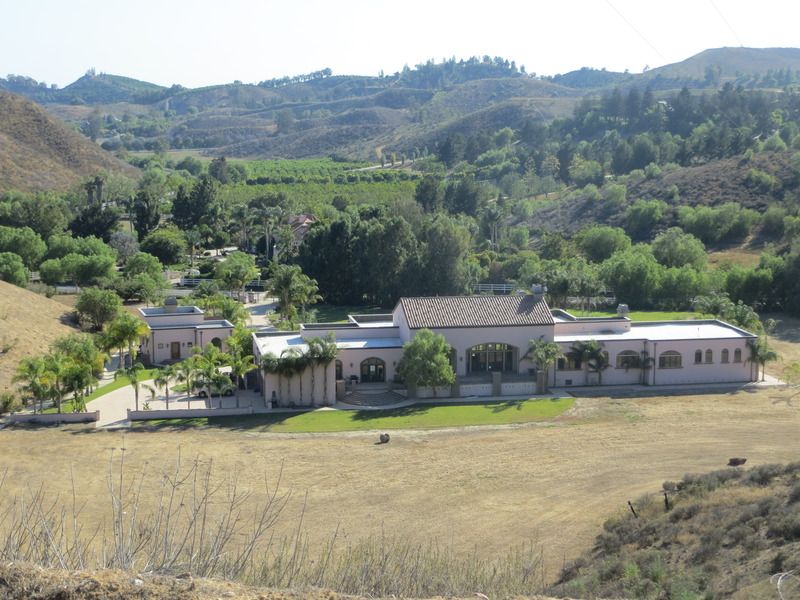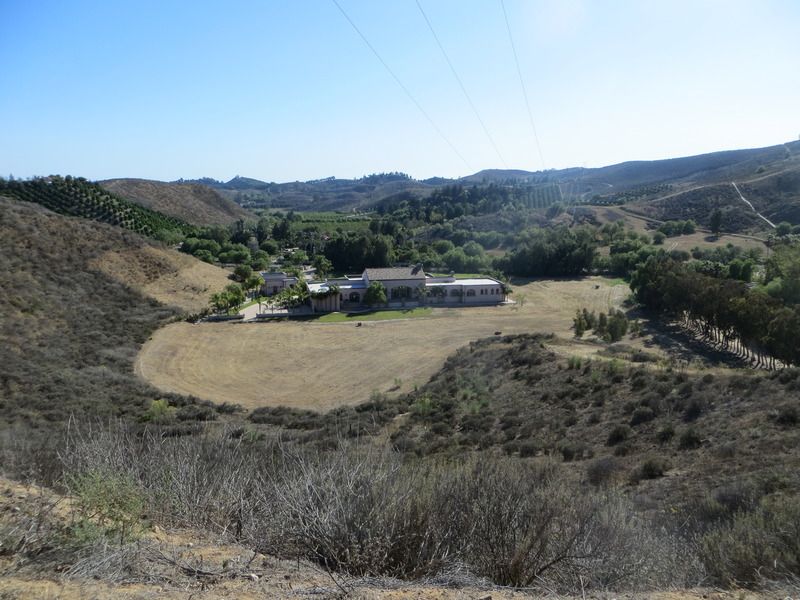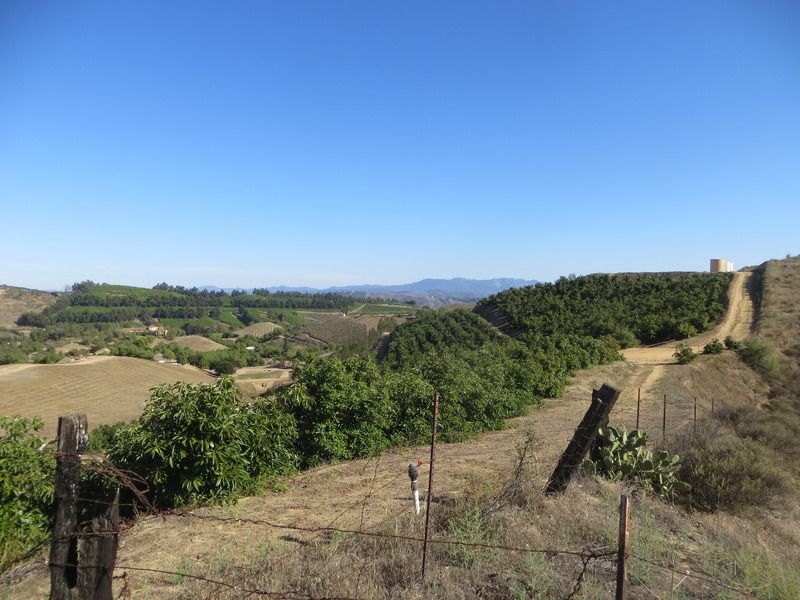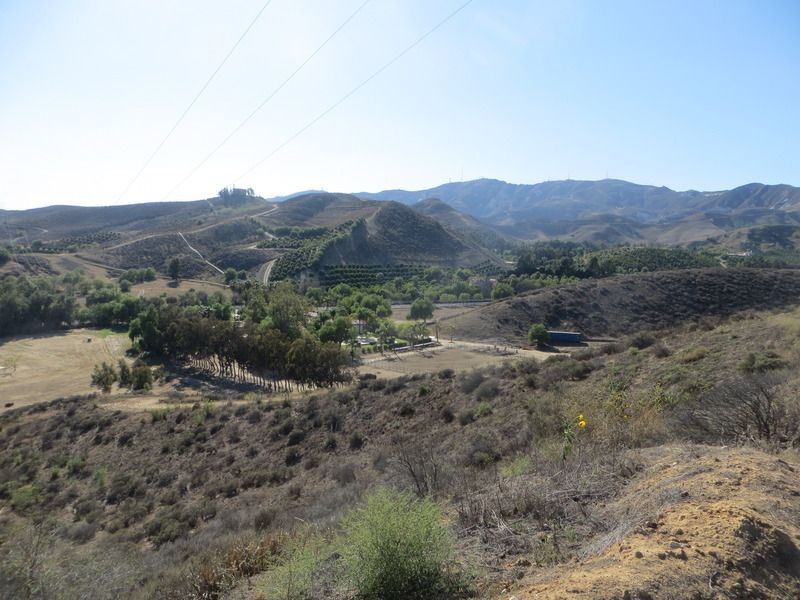 When we got back to the house, Quentin entertained Antonio while I took a nap. When everyone else got back we just sat around talking. I played some pool with Antonio and Teaghan. Rick made prime rib sandwiches that were to die for. We ate on the verandah and wished we weren't leaving the next day.
Antonio's favorite part of their house was probably when Bethany let him take a bubble bath in her huge tub. The bubbles were taller than him! Halie and Teaghan came in and decided they needed to put their feet in. After a bit, Antonio shooed them out saying hello, I'm naked in here!!!!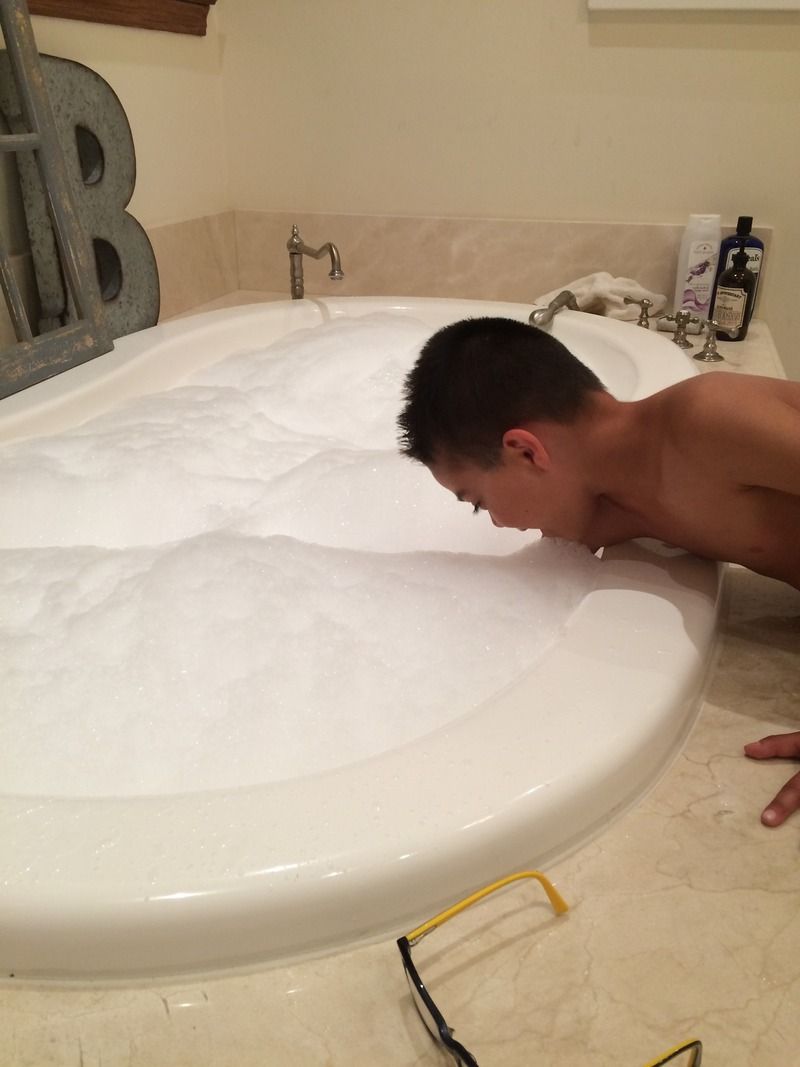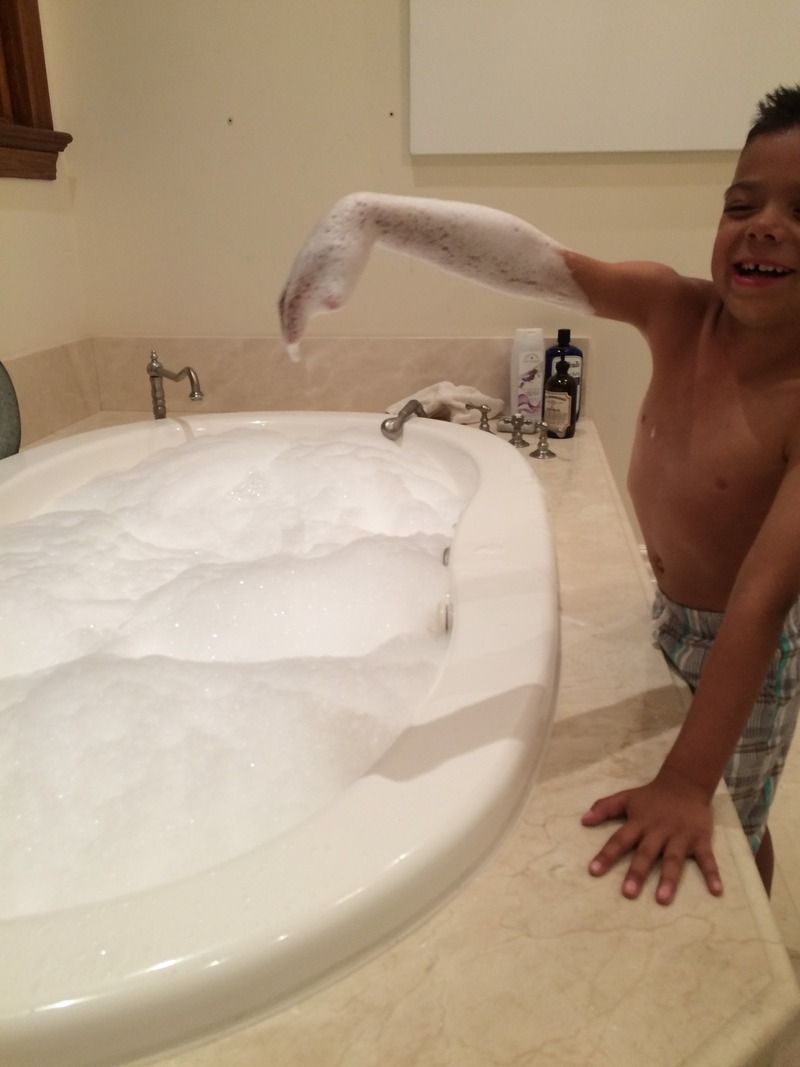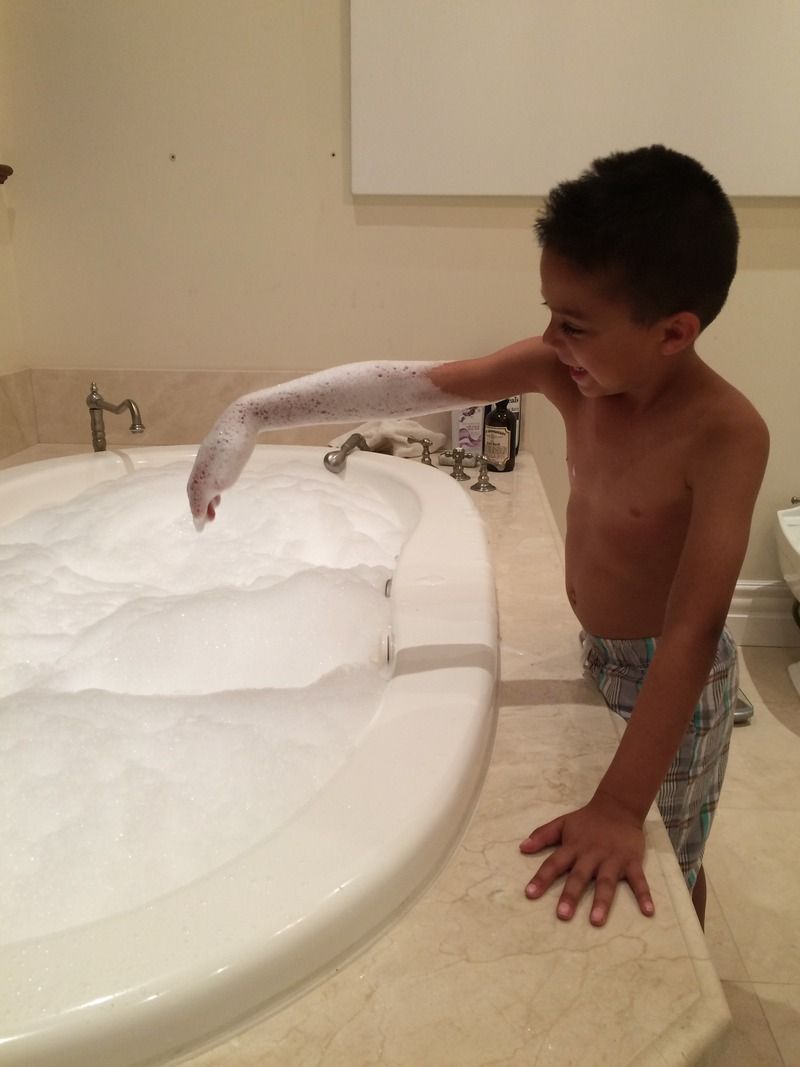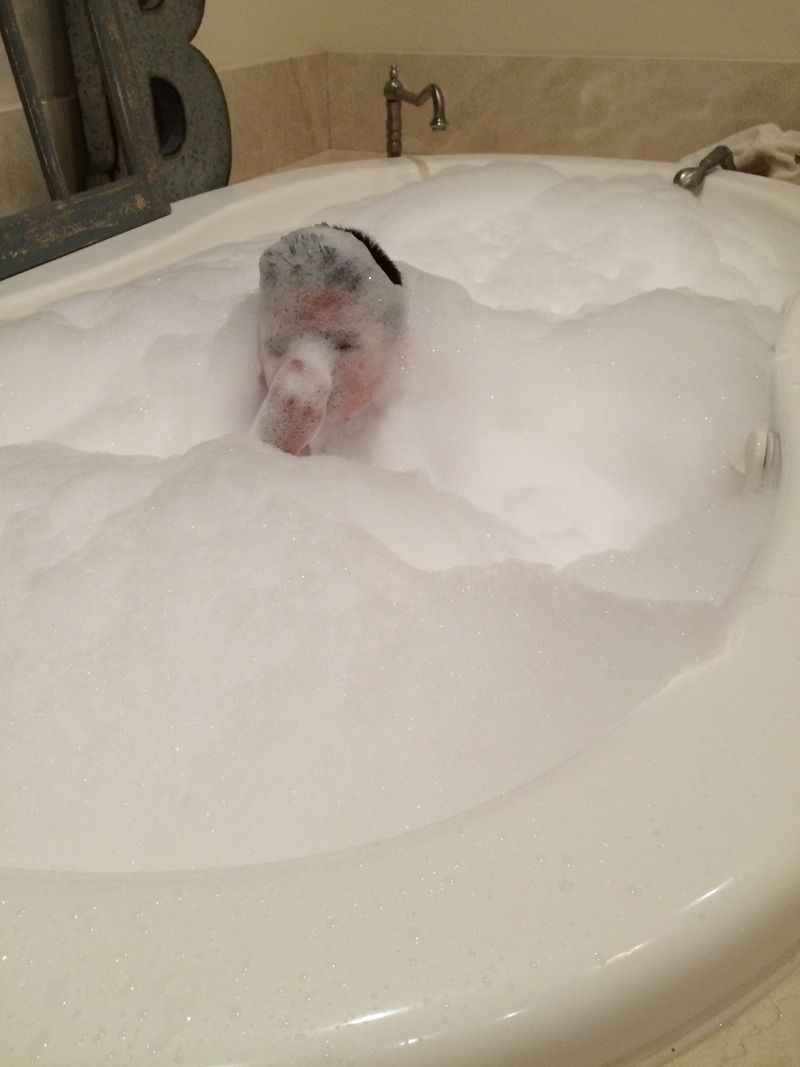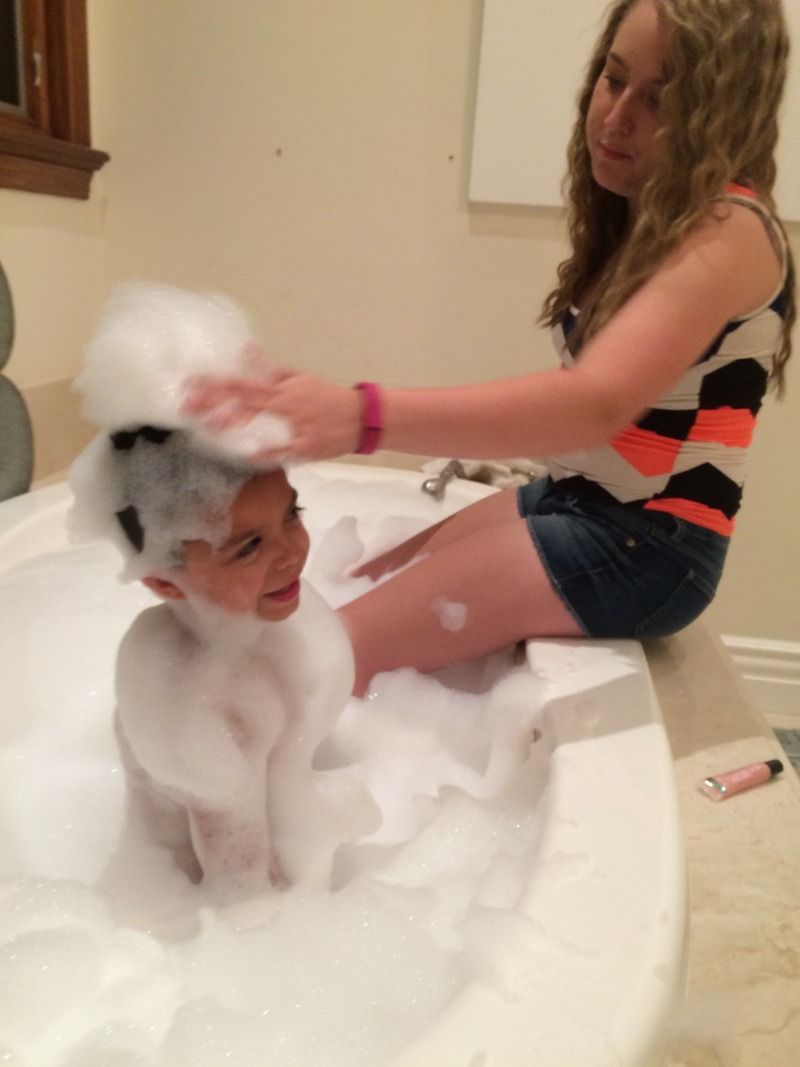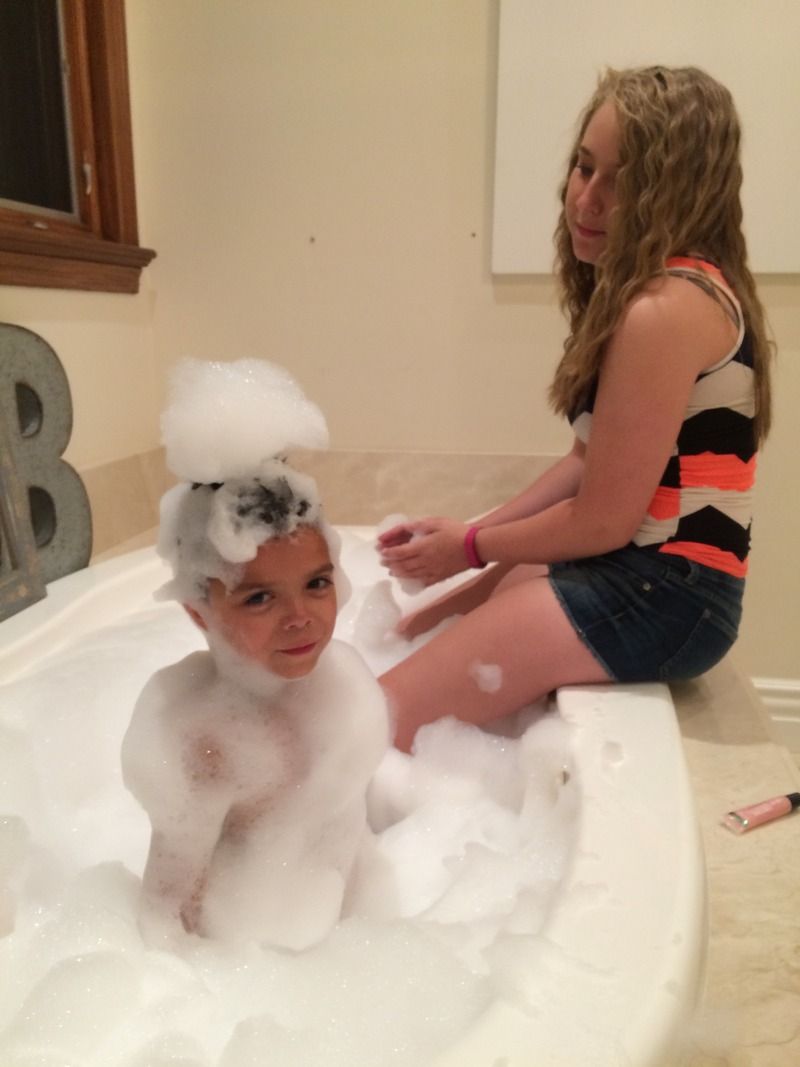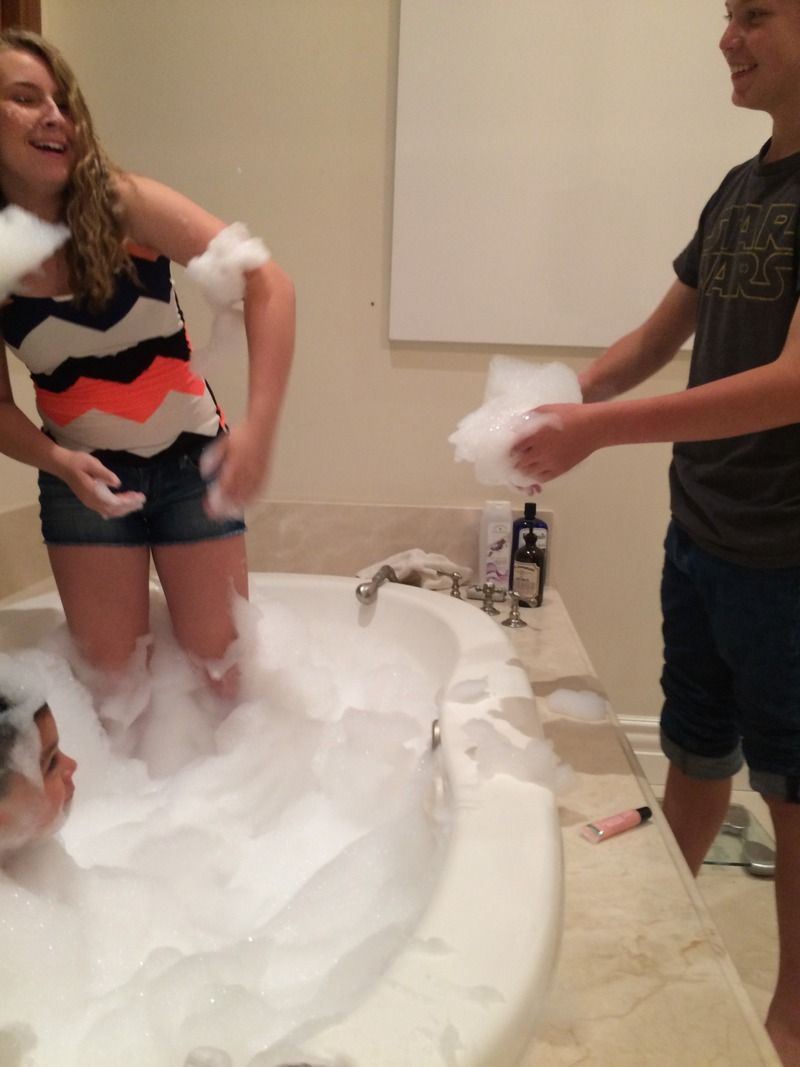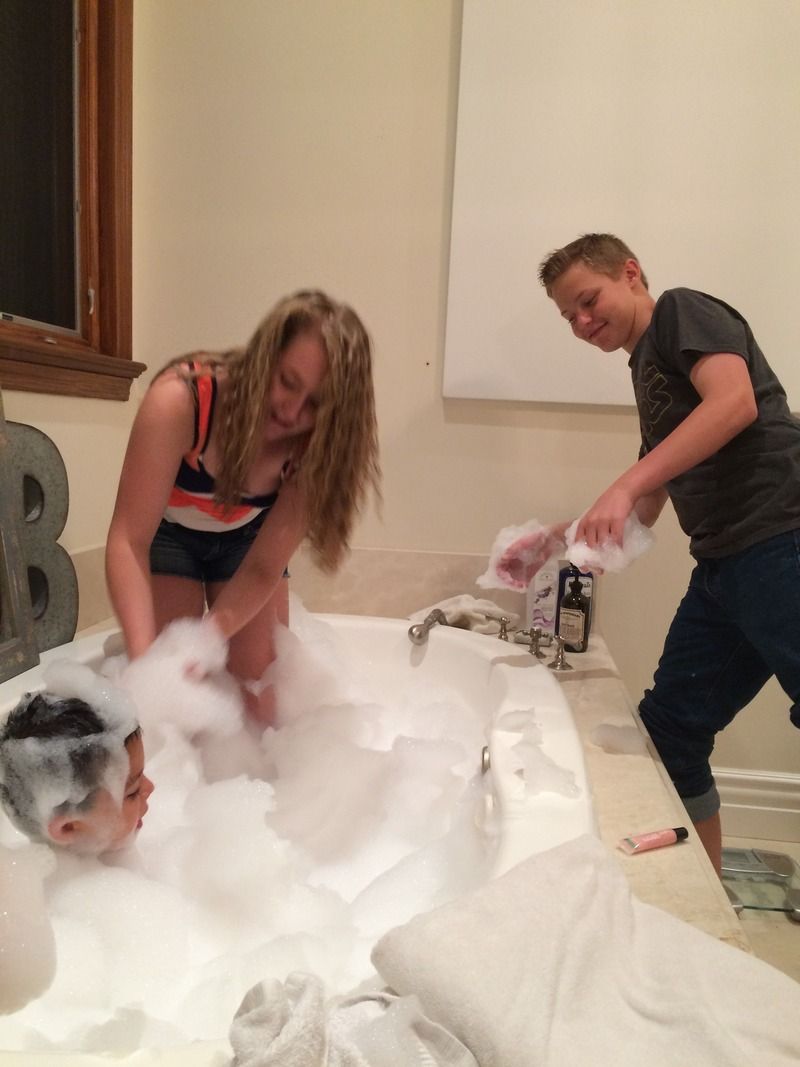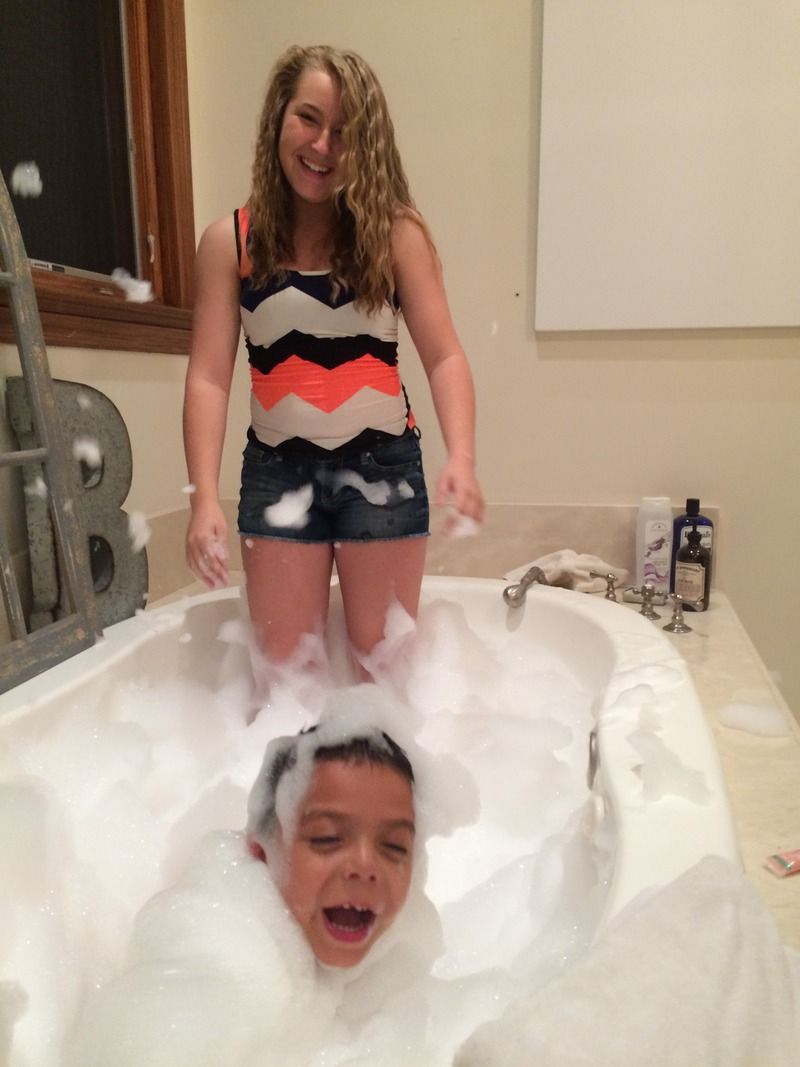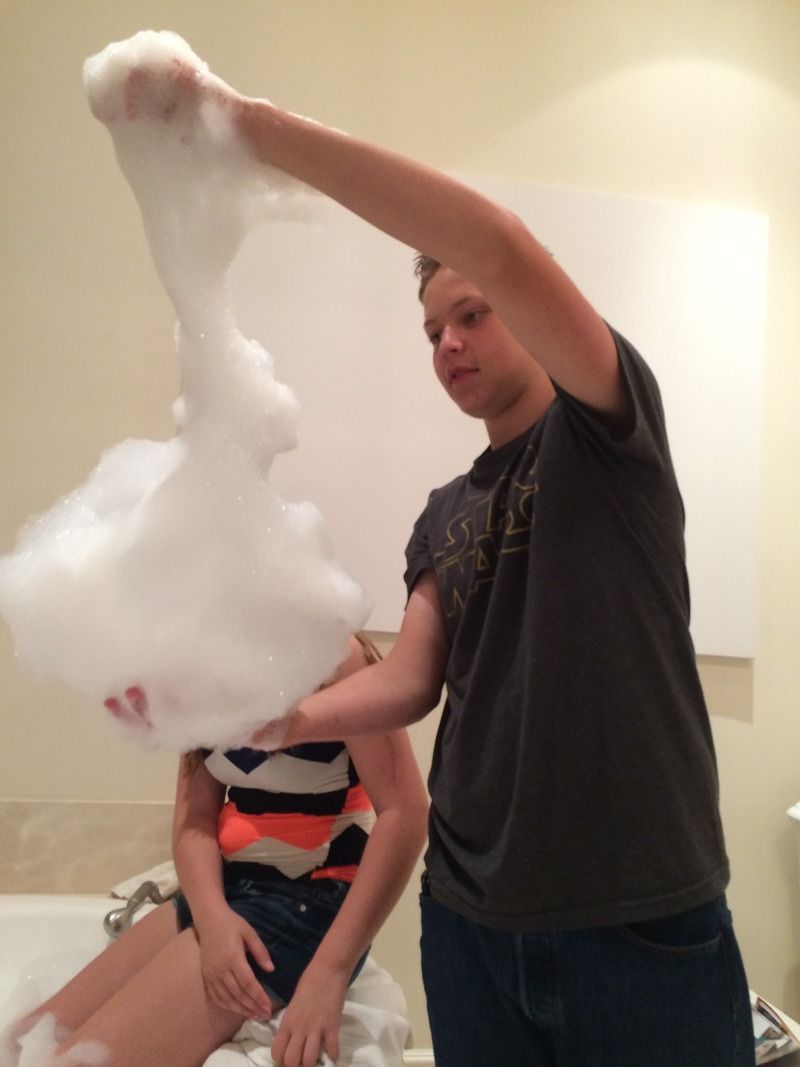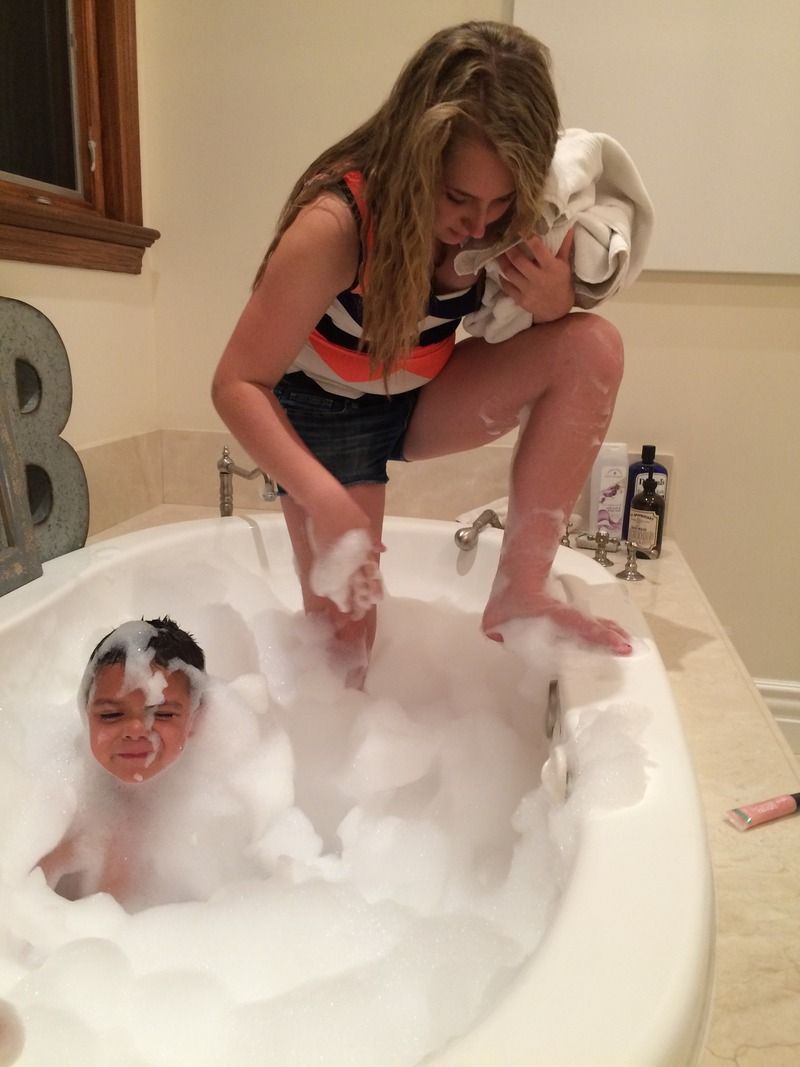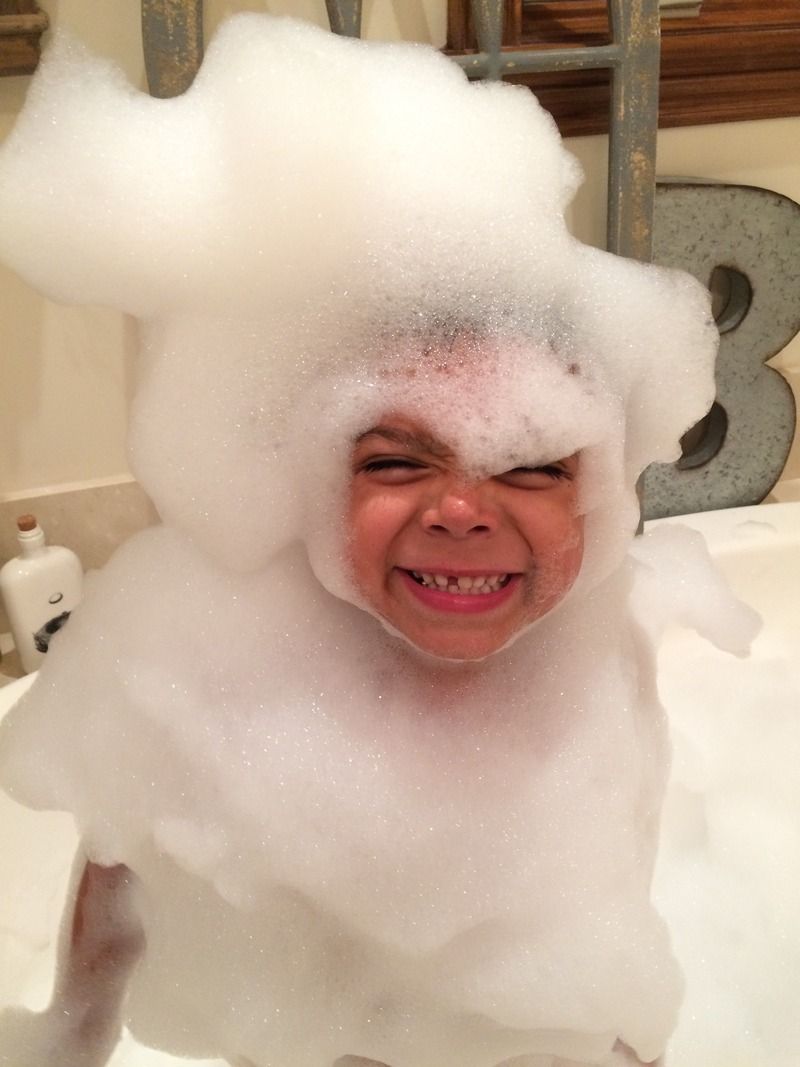 Once again, Antonio and I headed off to bed while Quentin stayed up to visit. Halie and Teaghan hung out on the verandah forever talking. I asked her what they were talking about the next day and she told me he was teaching her stuff, like how airplanes fly. Teaghan has a photographic memory. He is 13 and already taking college level courses. He should graduate high school and college at the same time.
Posted by MarathonMama629 08:42 Archived in USA Tagged california family somis