Day 5
7/10/15 - 7/10/15
Day Five July 10
We got up early to eat breakfast and pack the car.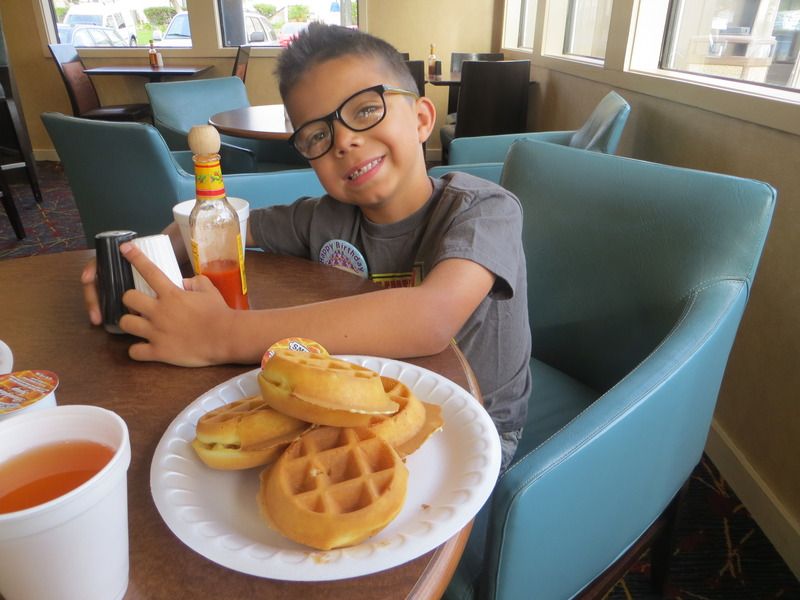 We wanted to get to Universal early today so we could ride the rides that had such long lines yesterday. When we arrived we were a bit later than expected, so we parked in valet. It was definitely worth it and saved us a ton of time looping around the parking garage.
We went straight to the Lower Lot to get in line for Jurassic Park which Antonio was really looking forward to. I was happy to see that the rides didn't open when the park did, so we got there before they even let people get in the queue. There are two lots at Universal Studios Hollywood. The upper lot where pretty much everything is, and the lower lot where Jurassic Park, Transformers, and The Mummy are. They are separated by a series of escalators. It takes a while to get down to the lower lot and back up. It's best to tackle the lower lot in one shot and not go back down there.
The kids went and saw the talking raptor while we saved spots in line. I don't know where the pictures of this are though. I'm so sad. I think Halie may have taken them on her phone, but she hasn't sent them to me.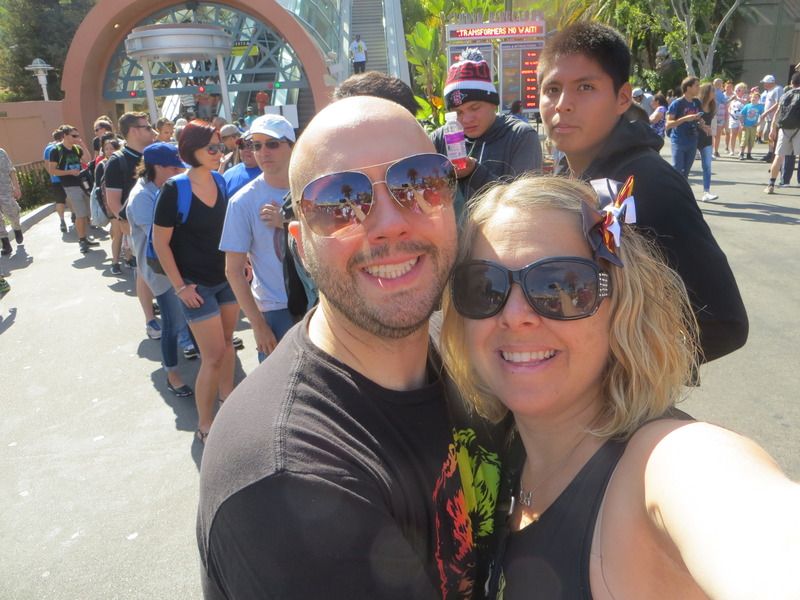 When we were going through the line, they were giving out Jelly Belly jellybeans. When the girls saw my Hogwarts dress they loved it and noticed Antonio's birthday button that we had brought from last year's Disney World trip. A few minutes later, one of the girls caught up to us and gave Antonio 3 priority passes that would get 6 people to the front of any line. Sweet!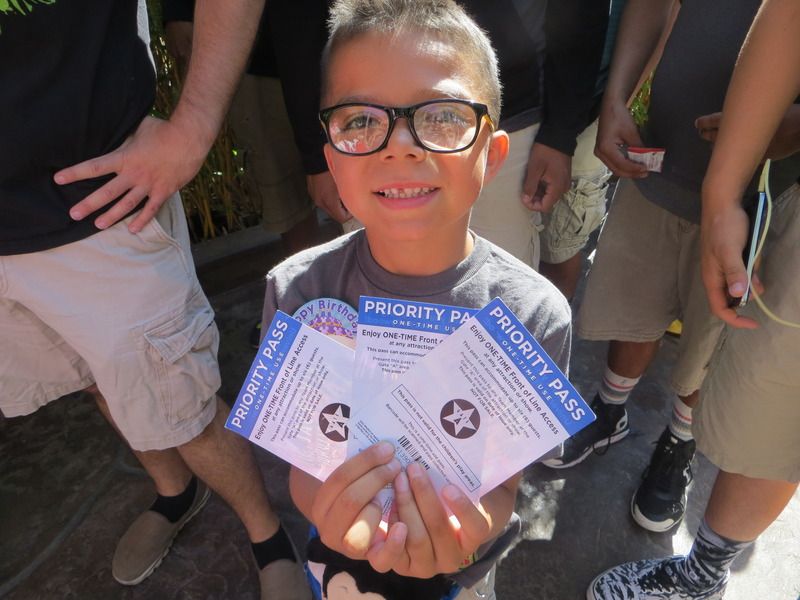 We didn't have to wait long to get on the ride.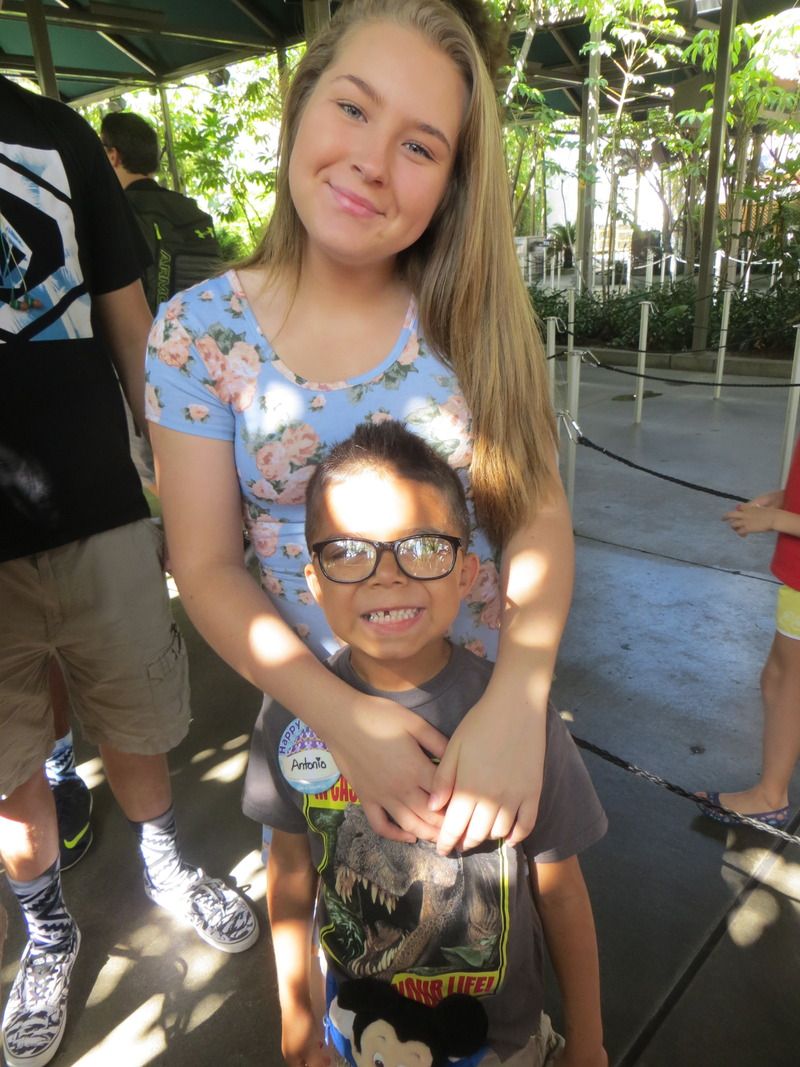 We were nervous about getting wet, but didn't get too wet at all. Antonio didn't like it because the drop made his stomach hurt.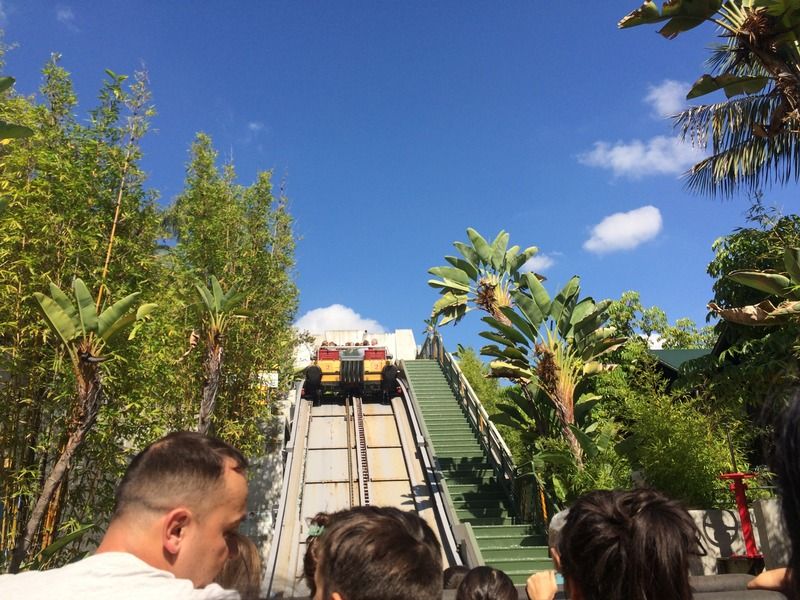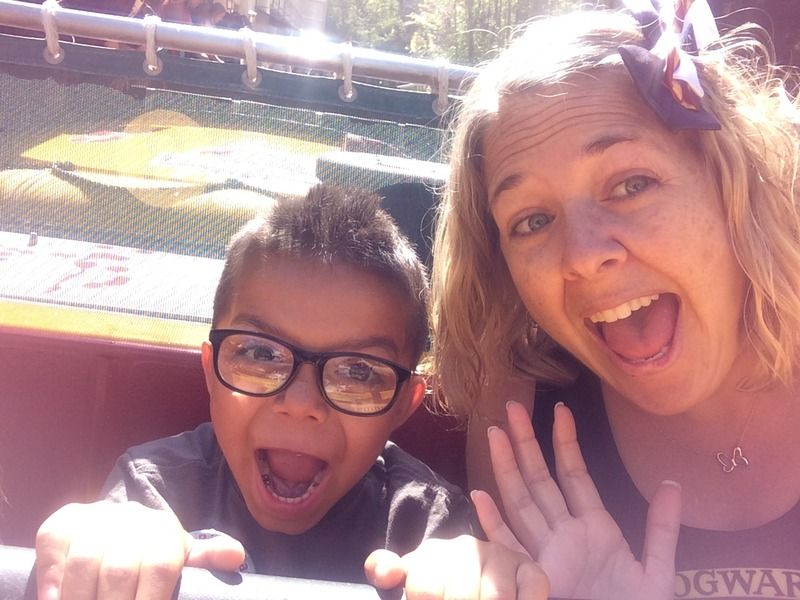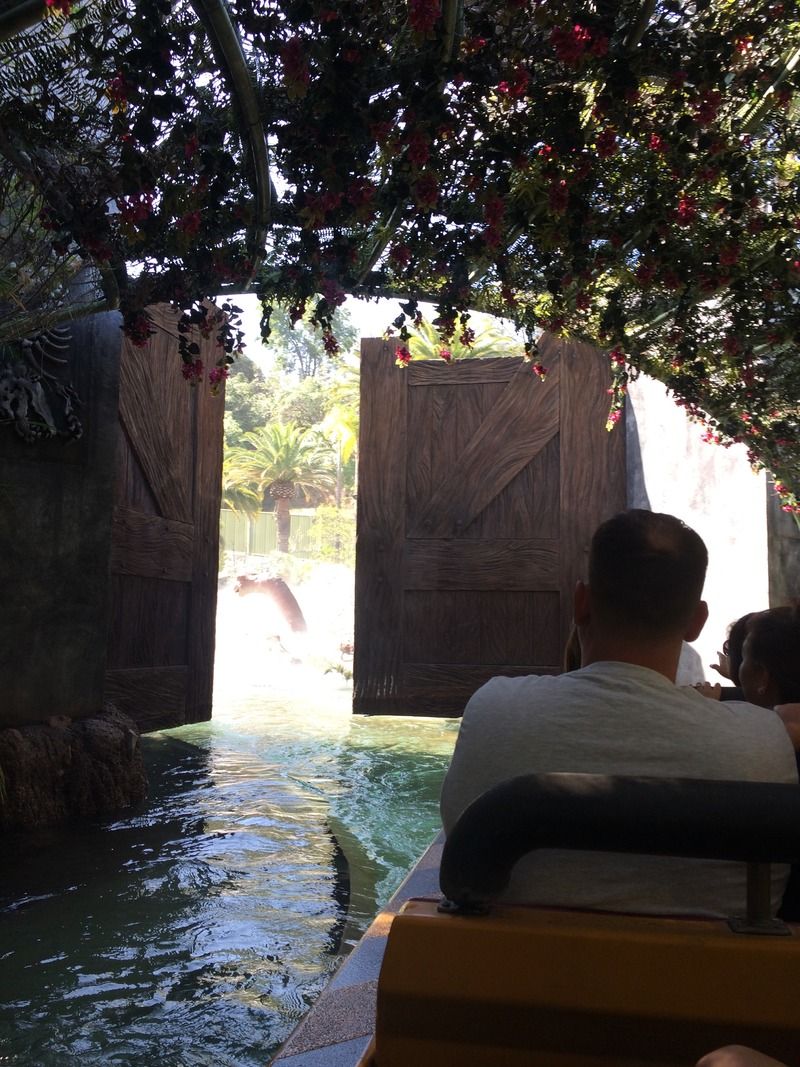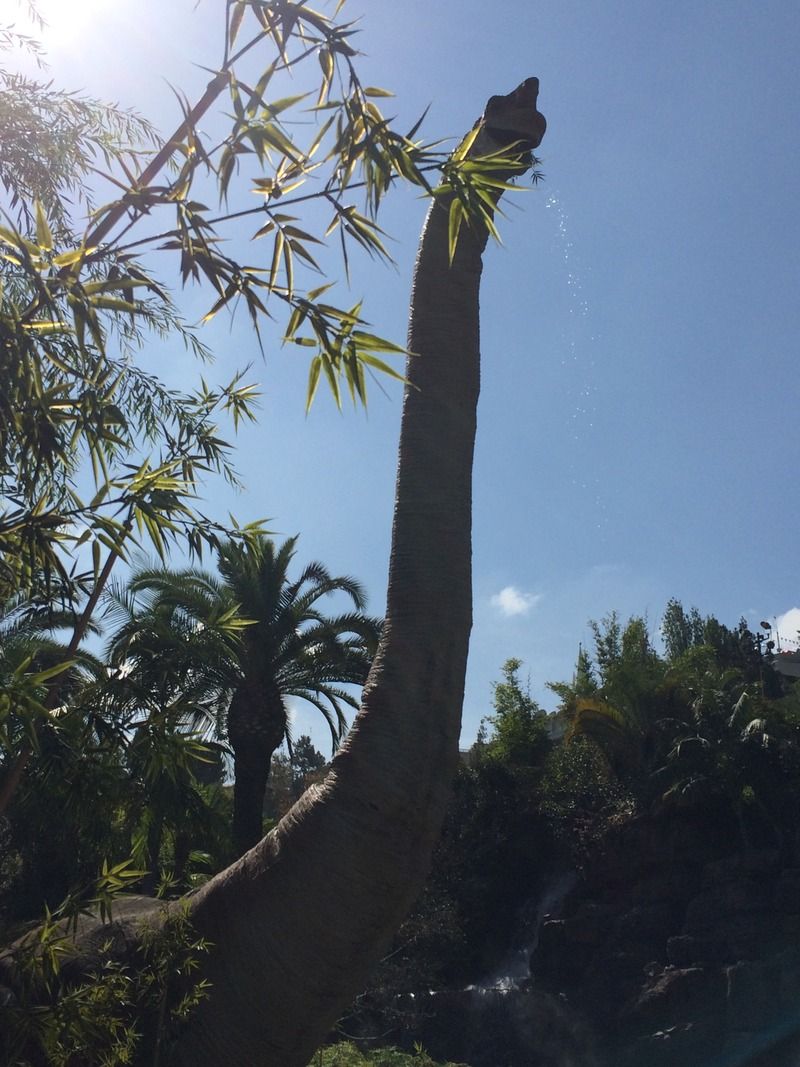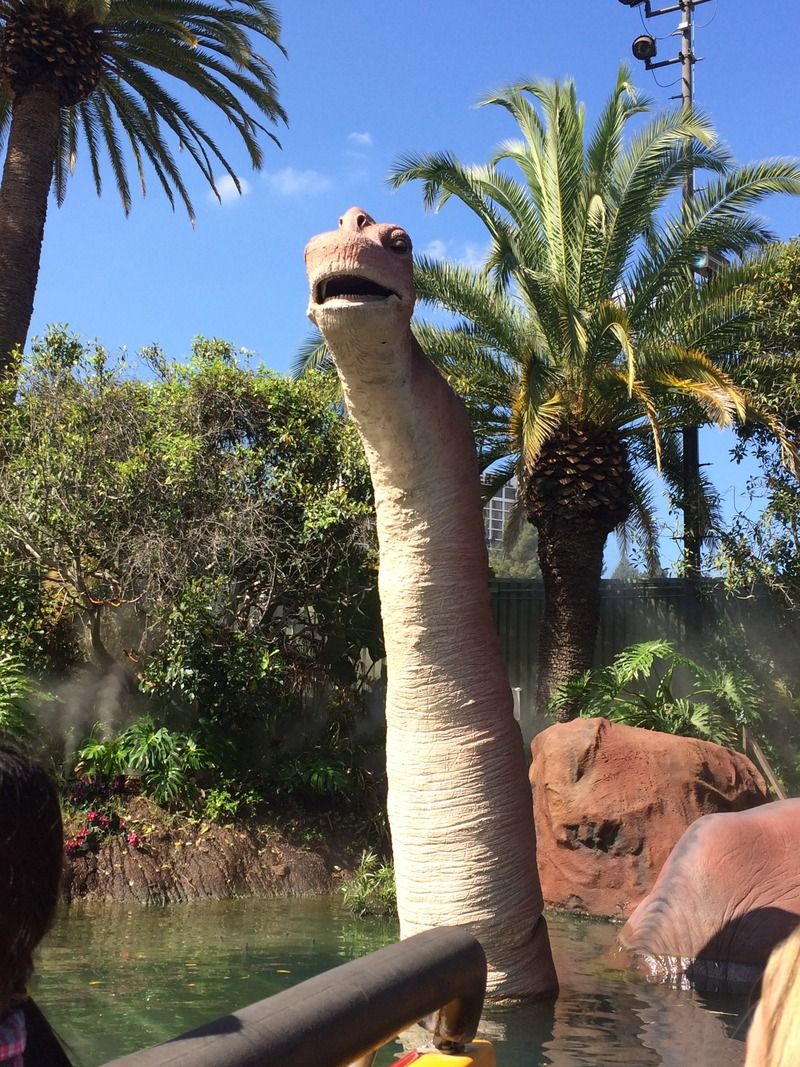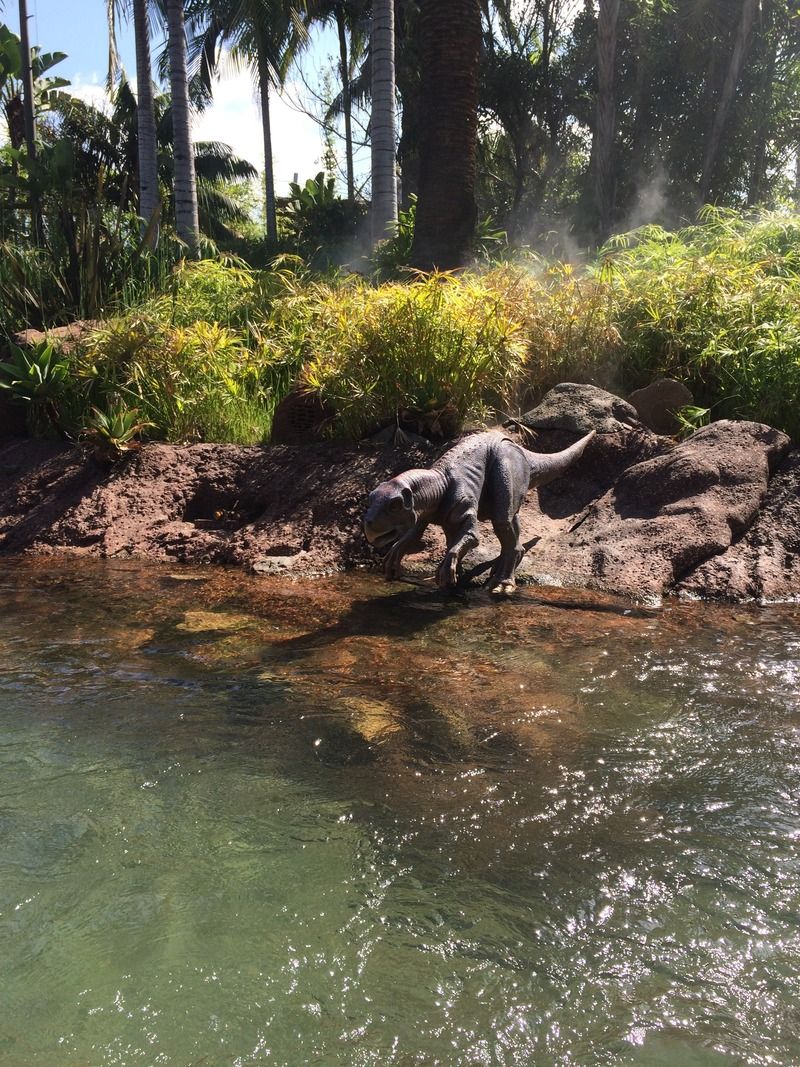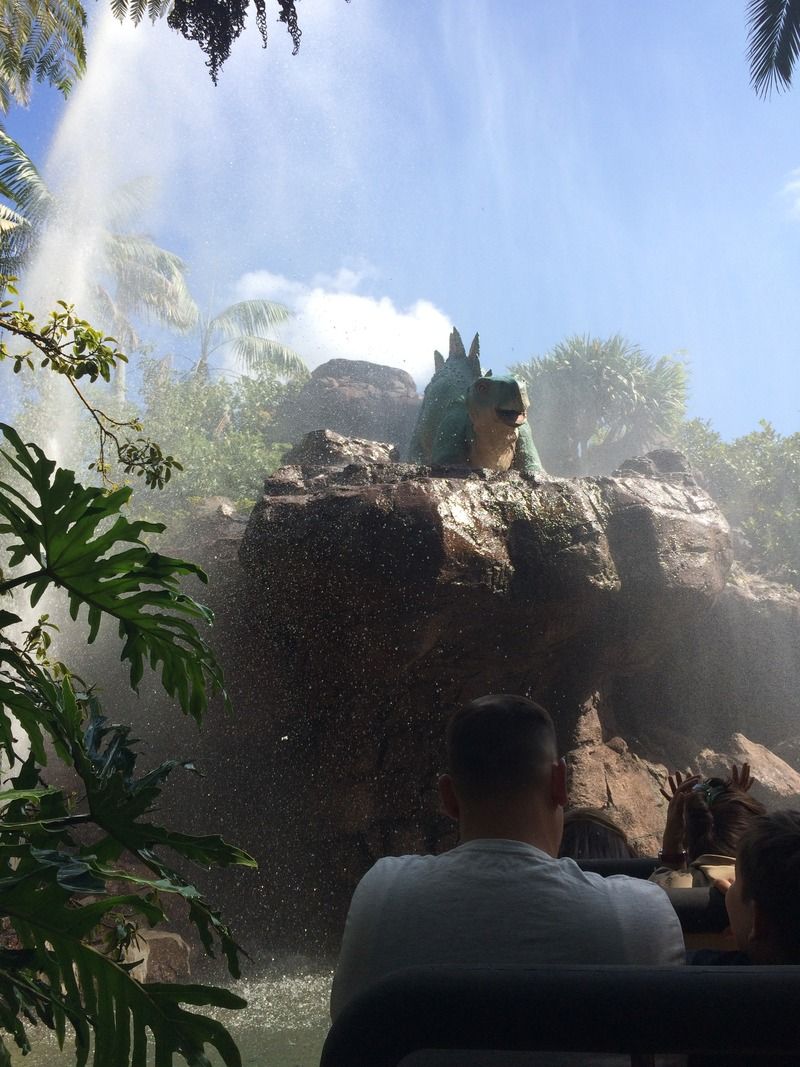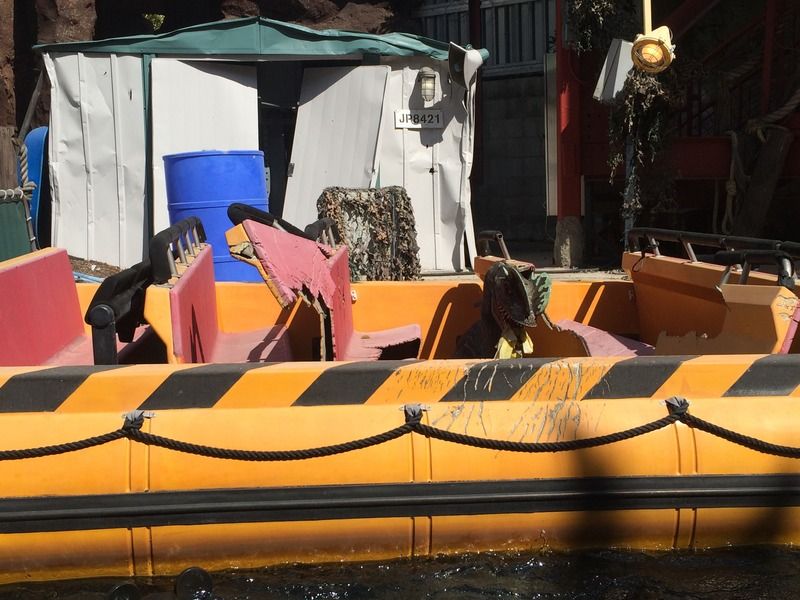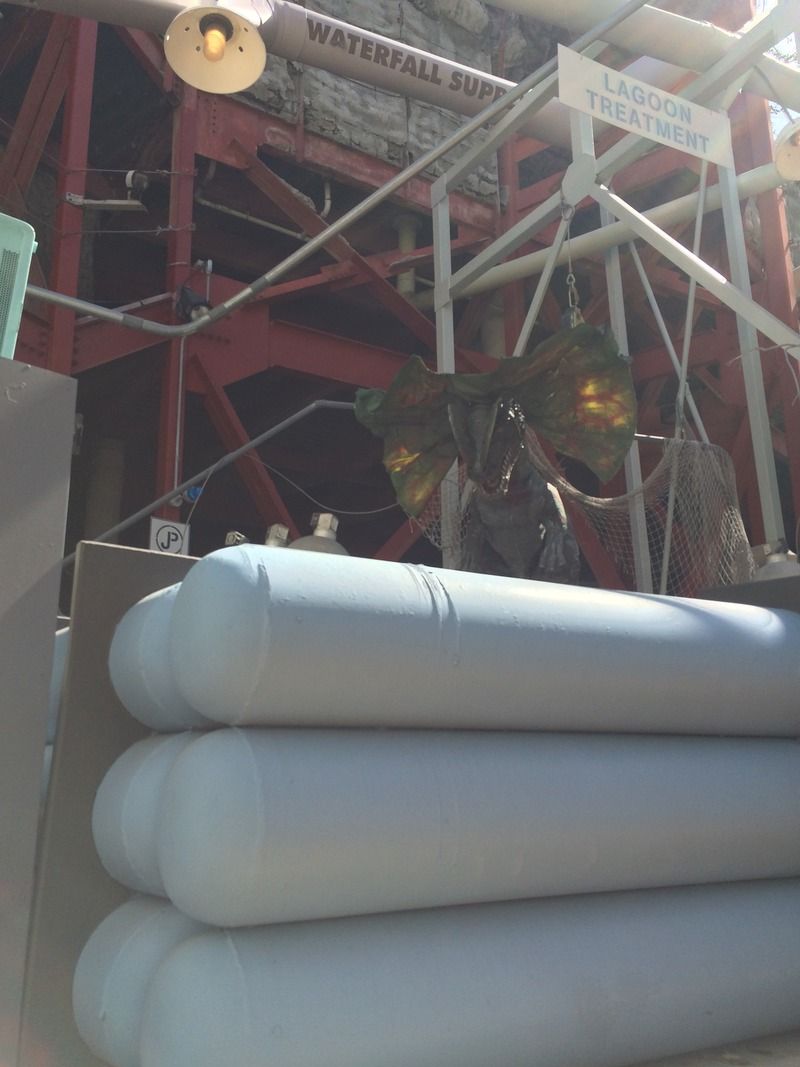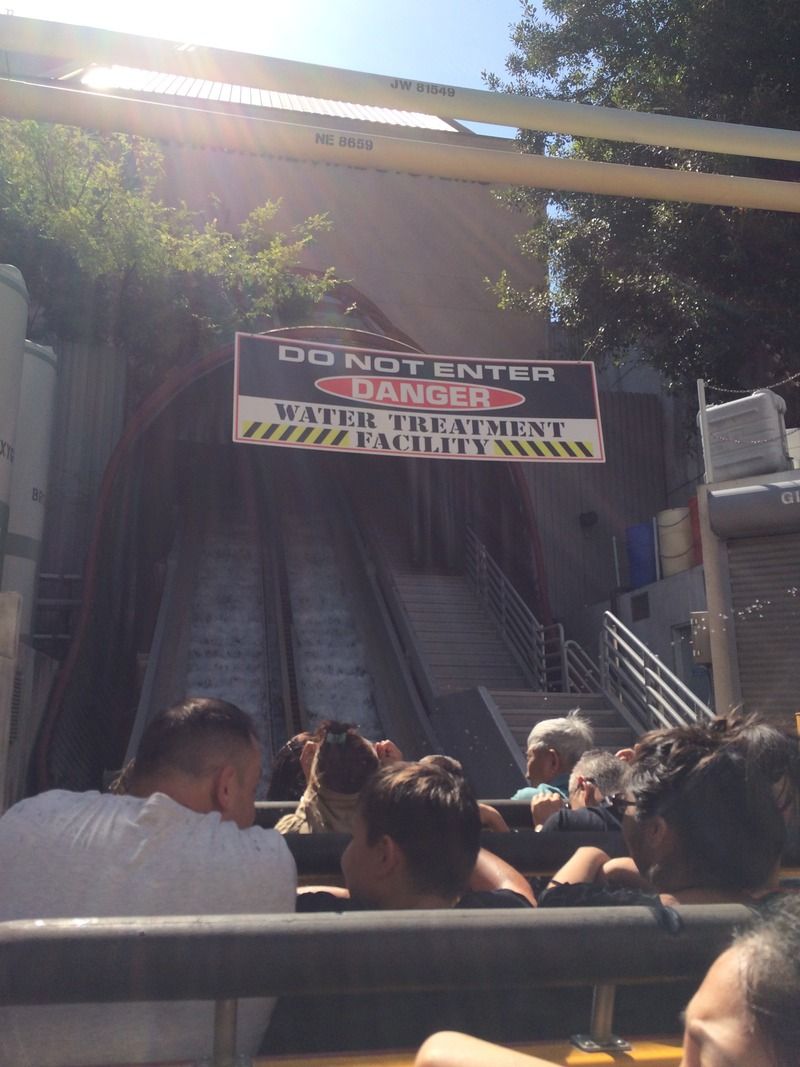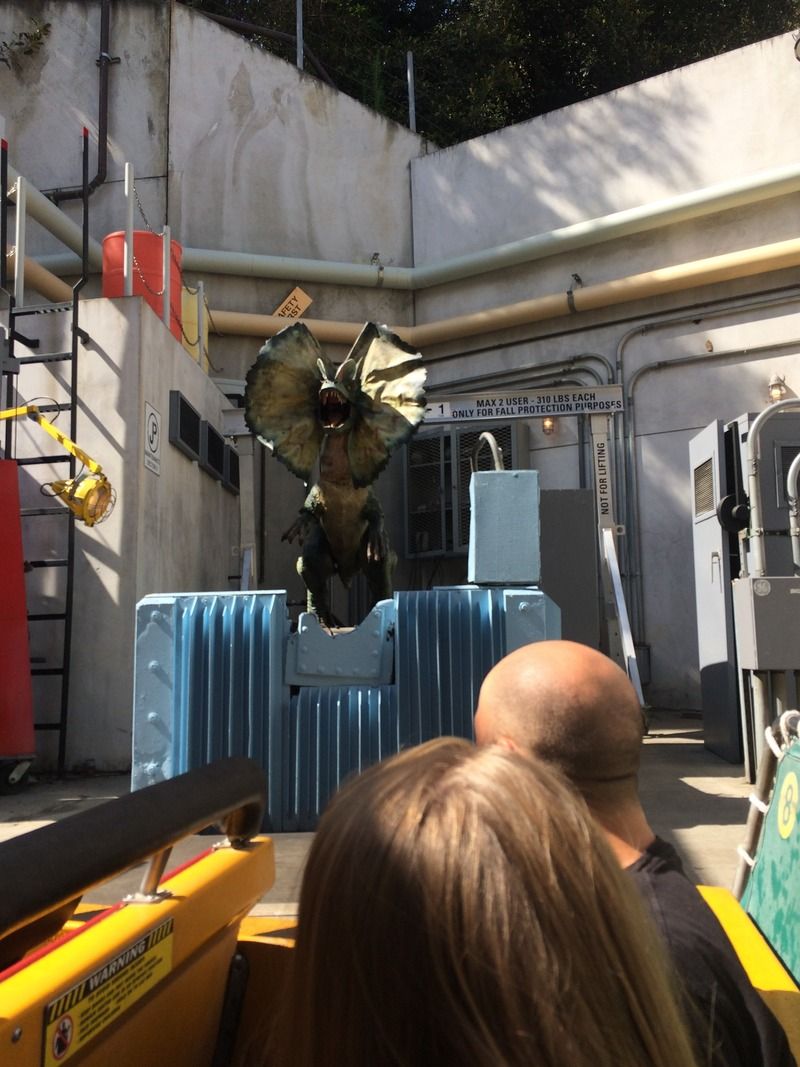 Afterwards, Halie and Quentin went on The Mummy, while Antonio and I went to the dinosaur play area which was totally lame so we left and went to the gift shop. He got a giant sucker with a dinosaur toy on it and a keychain for his new collection.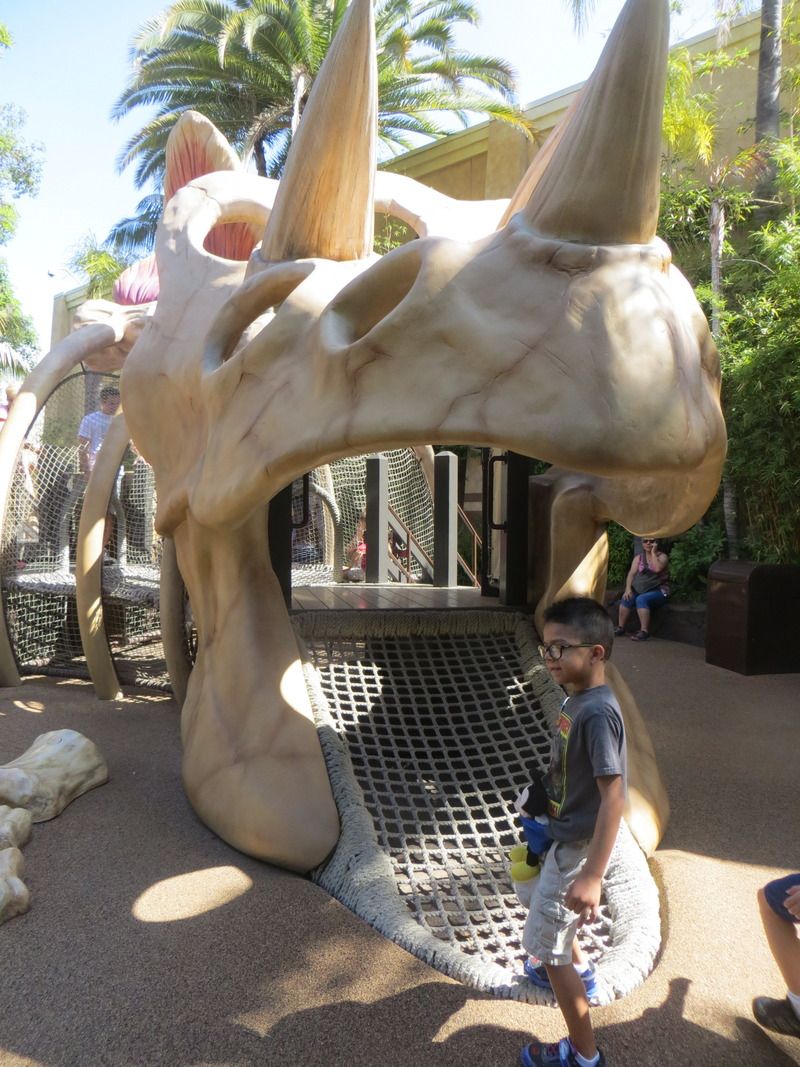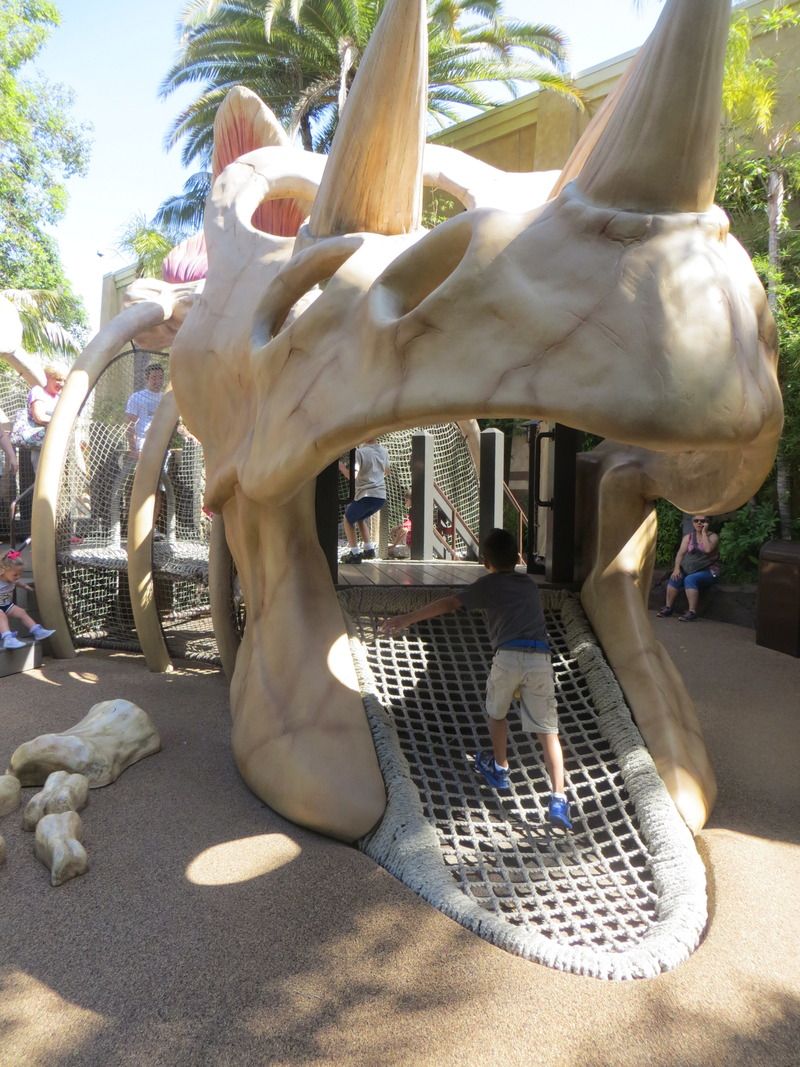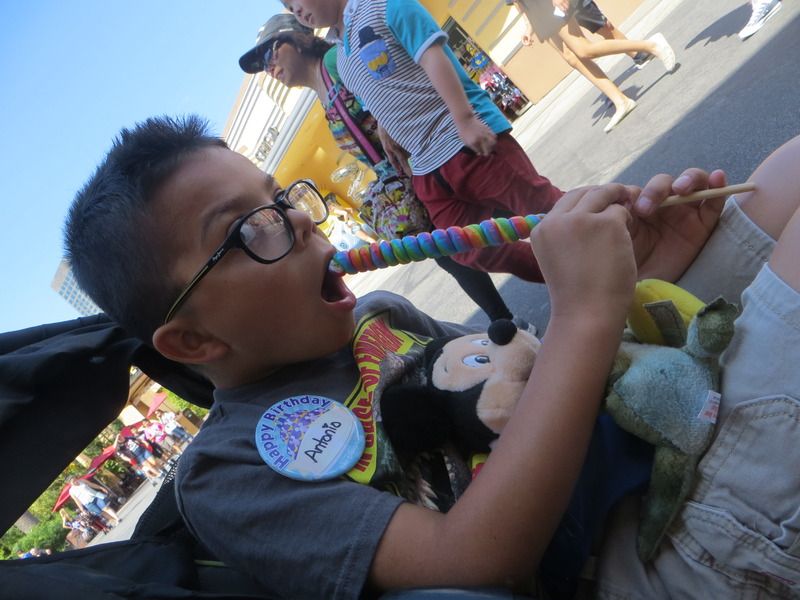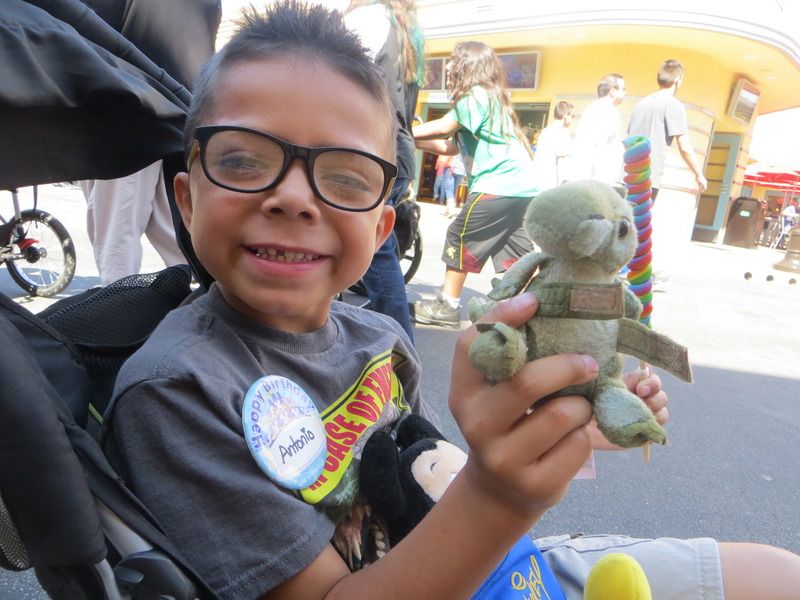 Then we went to sit on the curb and wait for Halie and Quentin. I was looking around and noticed a transformer down the street doing meet and greets. Antonio and I went and got in line. We were really lucky that Optimus Prime and Bumblebee came out. When we got up there, they made a big deal out of Antonio's birthday. Bumblebee played a birthday song and Optimus Prime said his muscles looked like he was older than 6.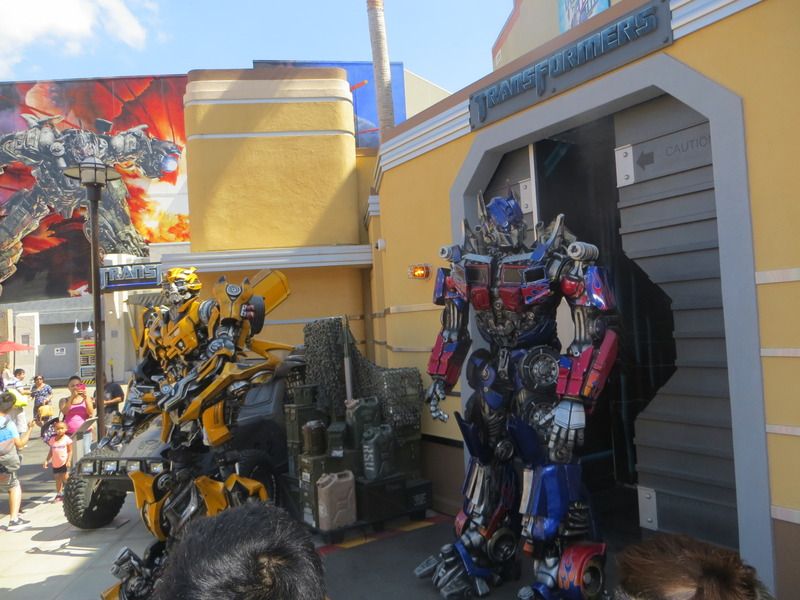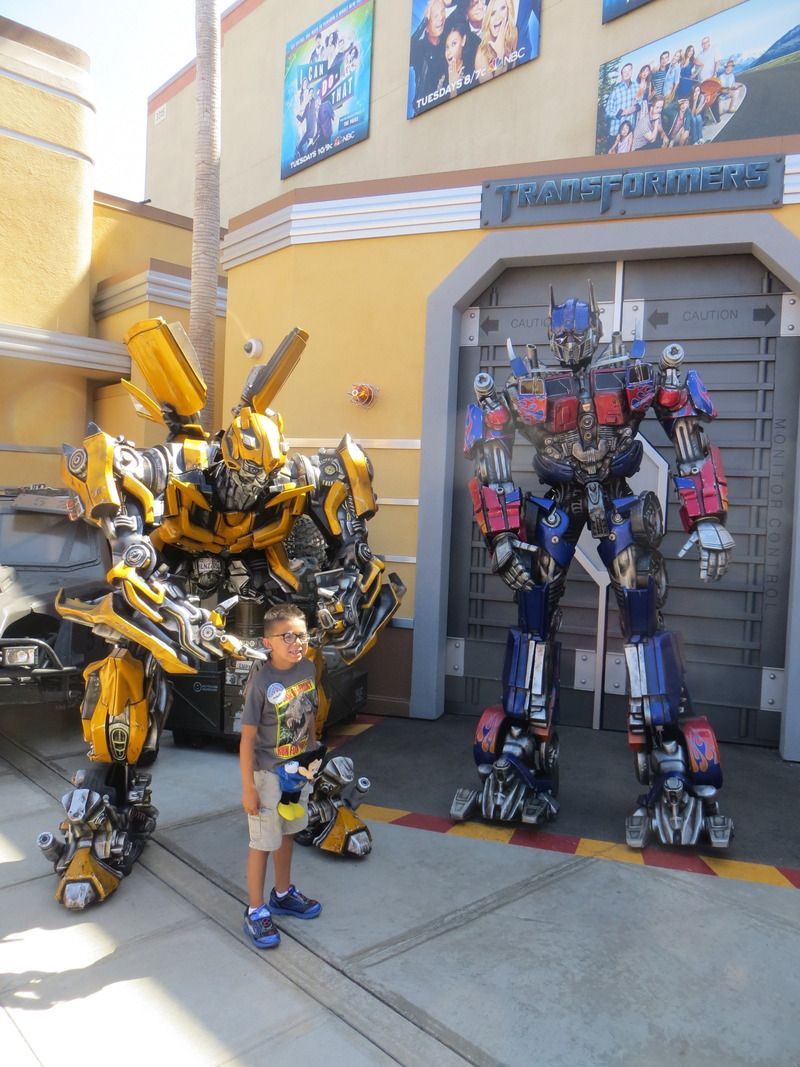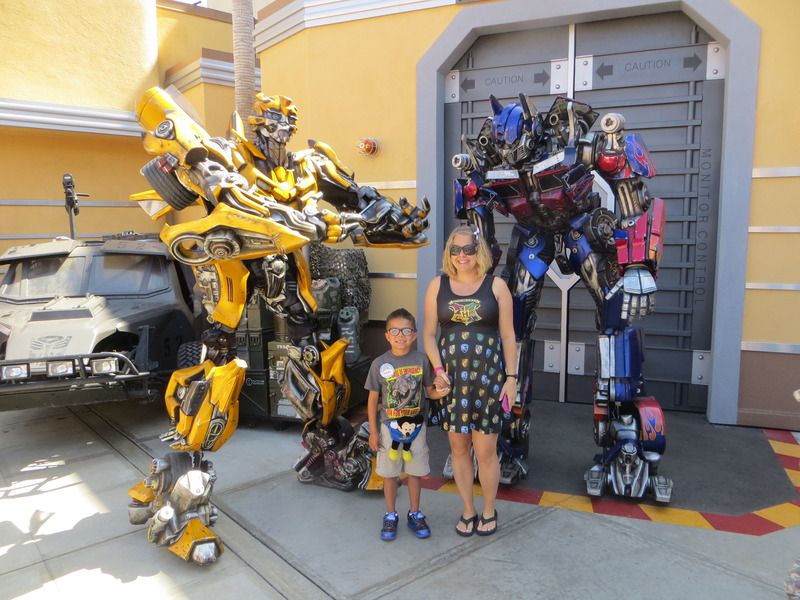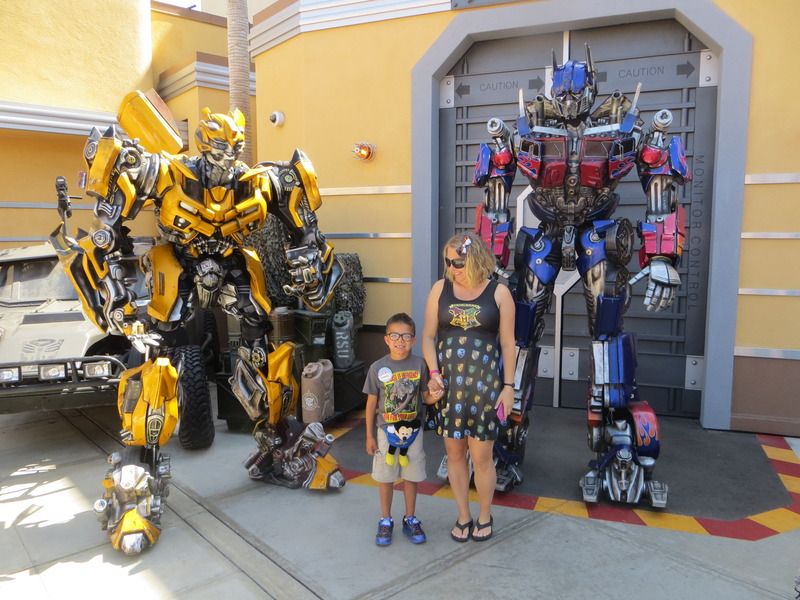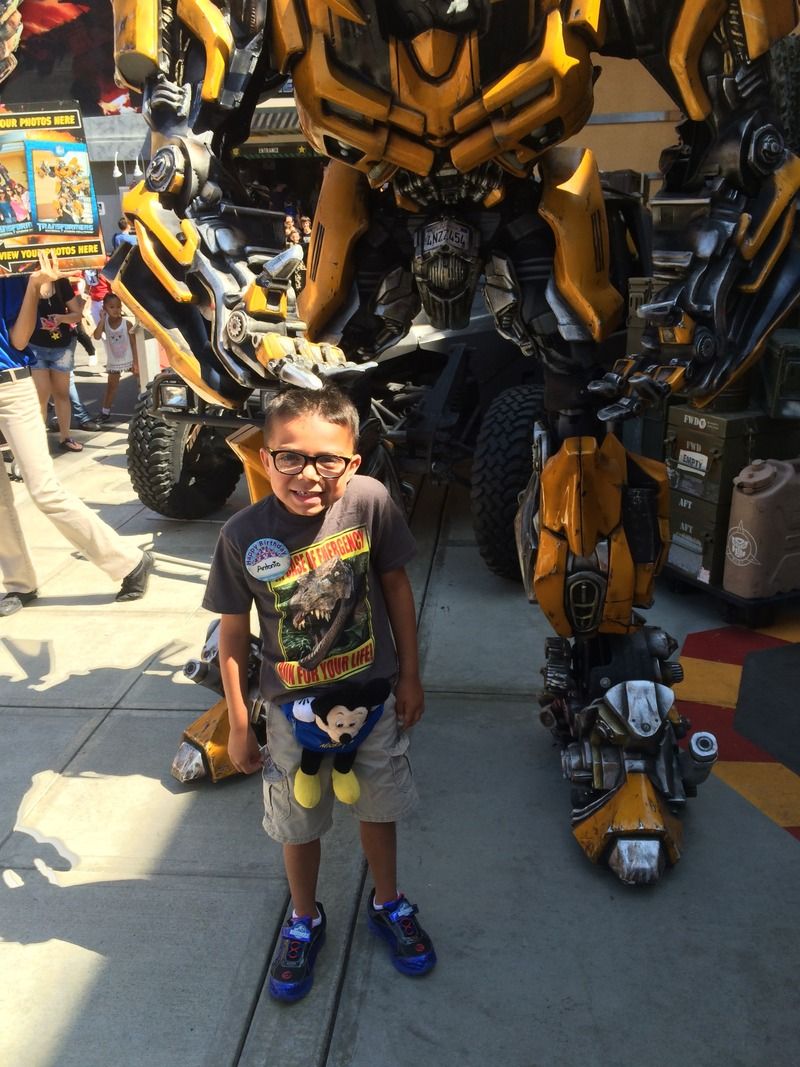 Halie and Q caught up with us and we went to ride Transformers. We used one of our priority passes. We looked for two people to bring with us since you could use it for 6, but couldn't find anyone. Q went and looked for some friends from Sweden they had met in The Mummy line, but they were nowhere to be found. Everyone really enjoyed the ride.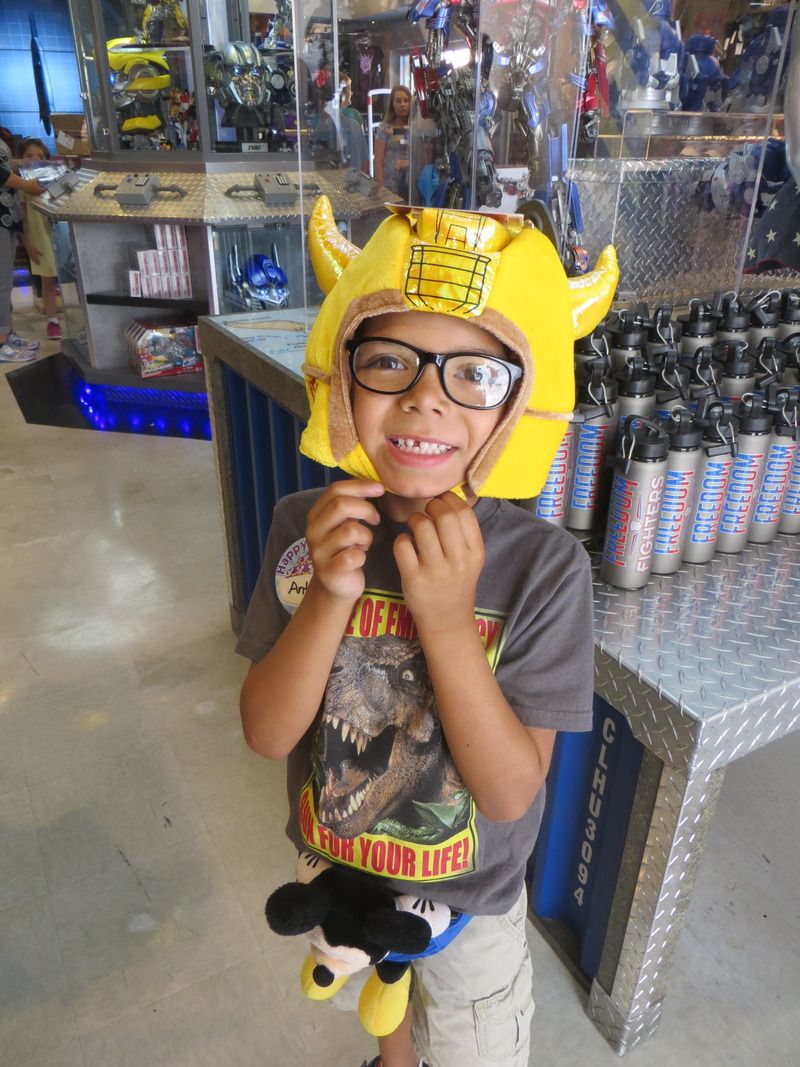 We headed back up to the upper lot after that. Ignore my double chin in this picture! Bad angle!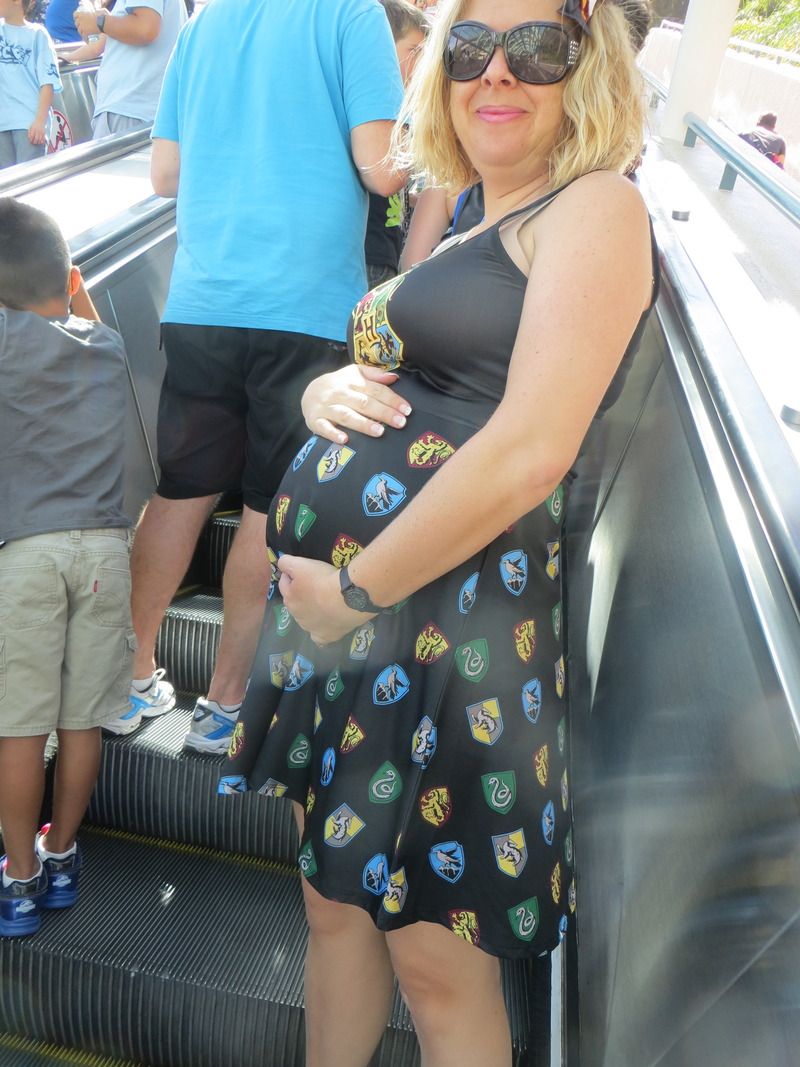 Quentin's feelings on our surprise pregnancy. Rude!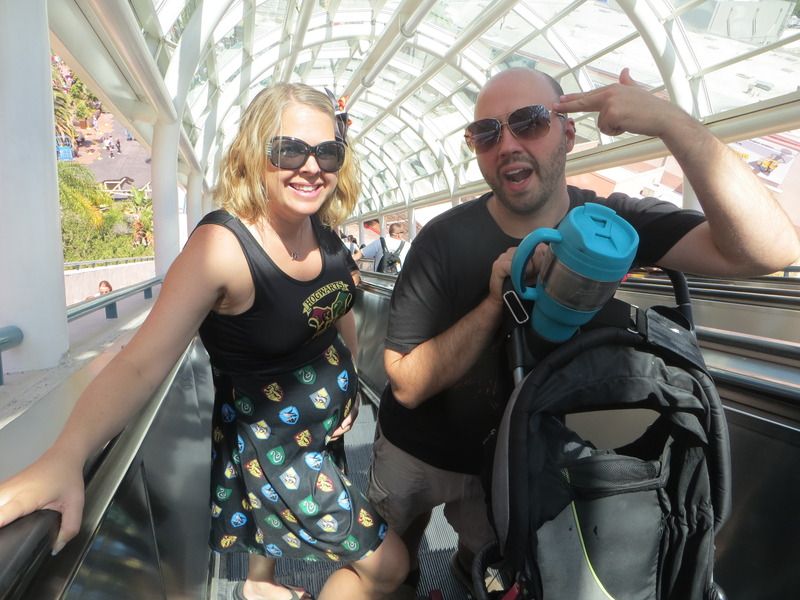 We met Beetlejuice. Antonio was scared.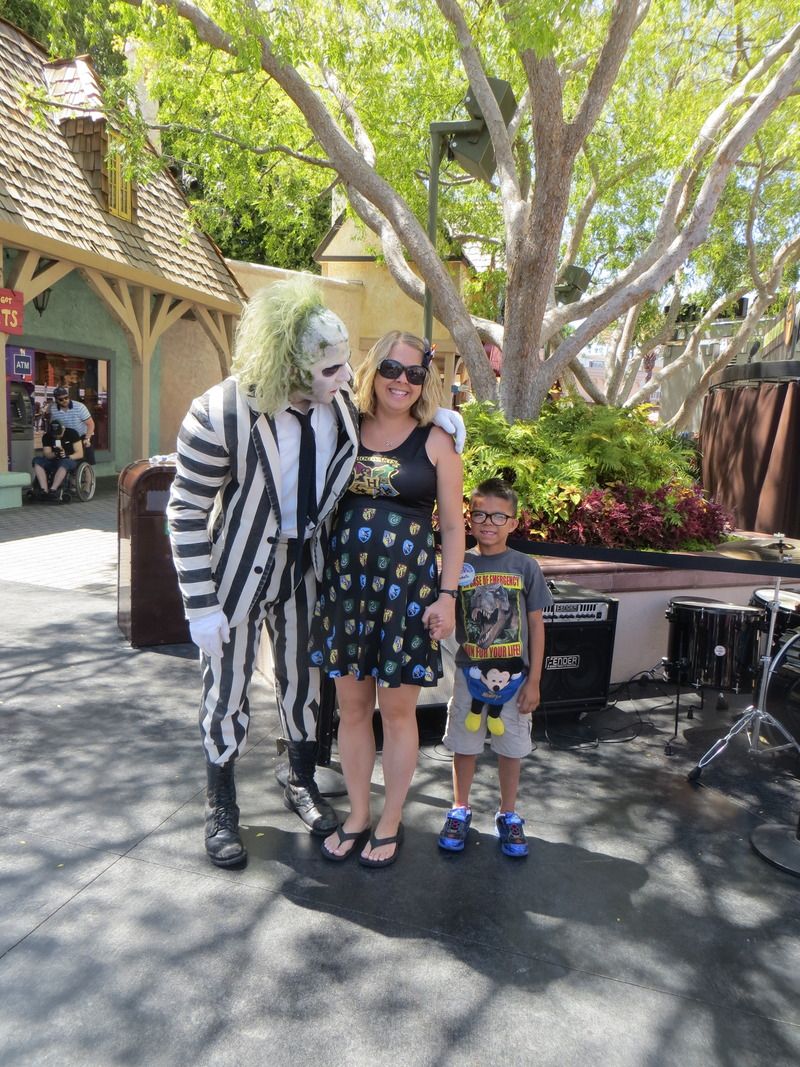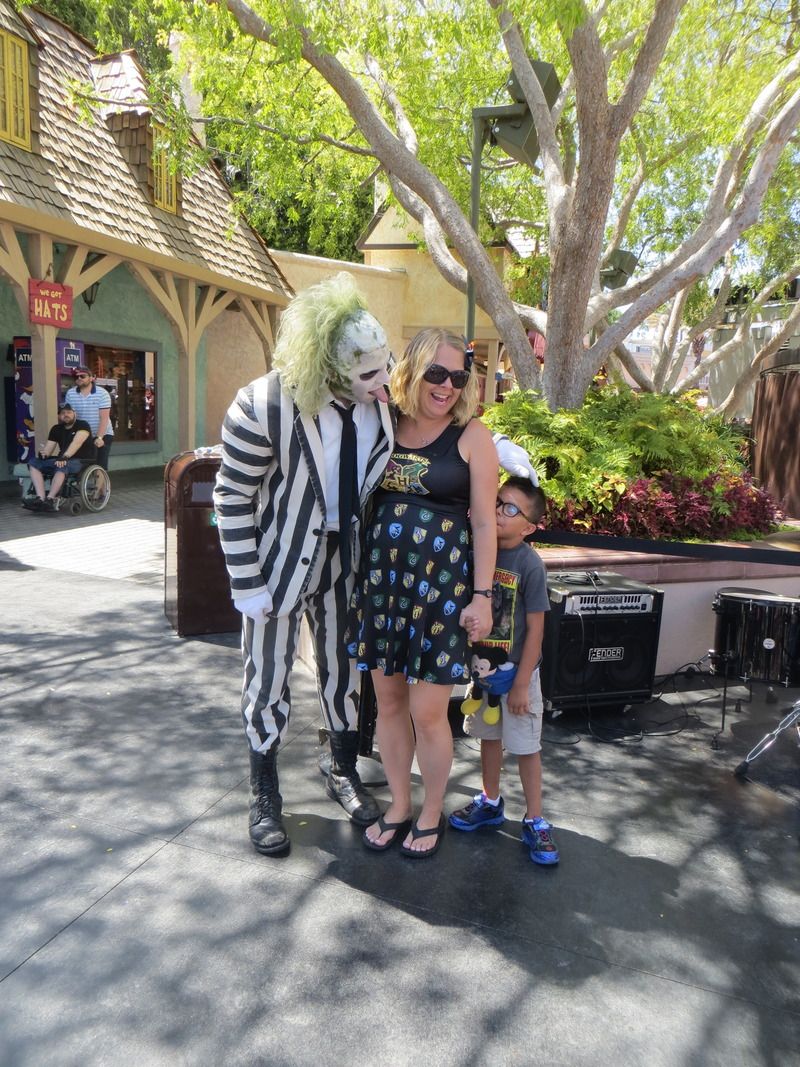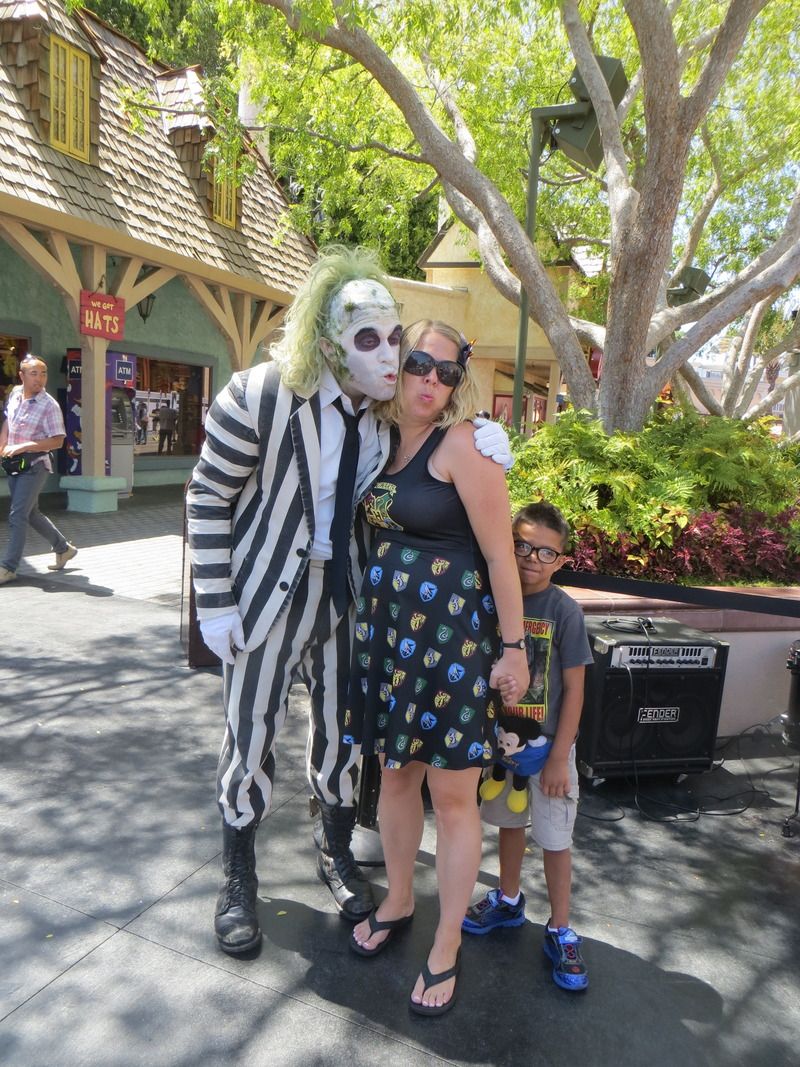 Then we went to do Waterworld. We found a good place in the line, where we were in the shade and could sit on one of the concrete things holding the poles. Today I remembered to bring snacks, so there wasn't a meltdown from Antonio over the long line. We all had some crackers and some water while we waited. The show was really cool and worth the wait. It was kind of hard to see the preshow, but you could see the real show. You don't want to be in the front, unless you want to get soaking wet.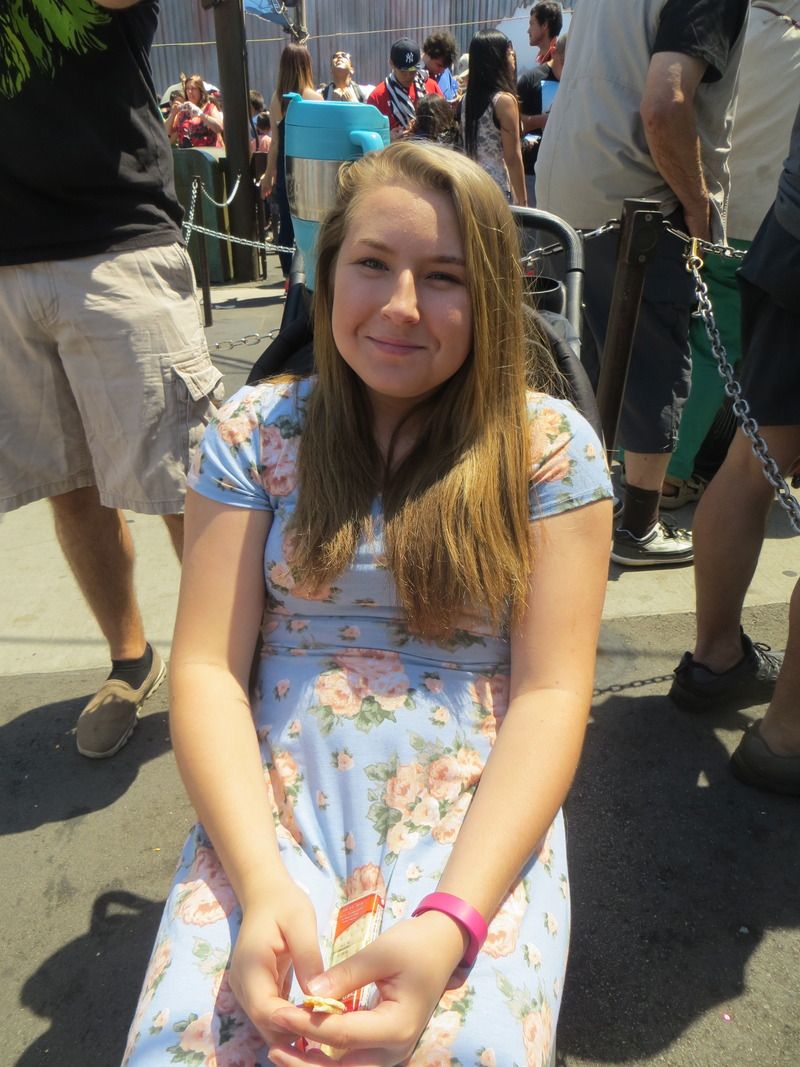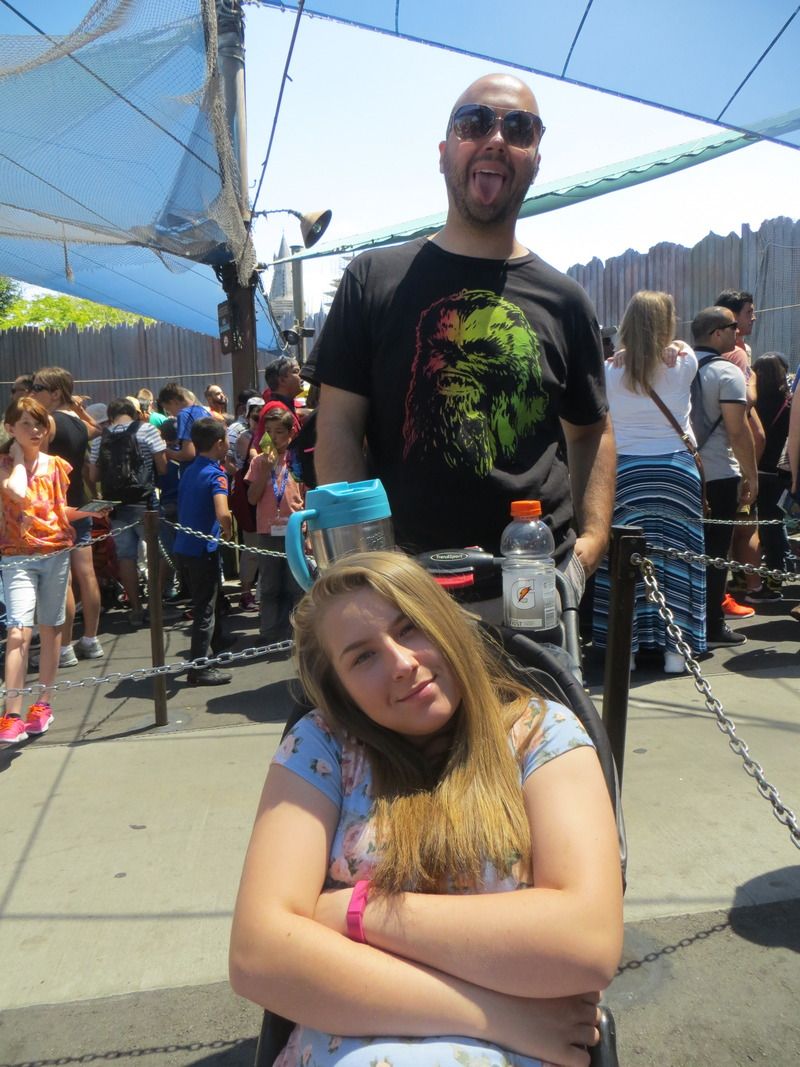 After the show, we had to find Curious George. He is Antonio's favorite character right now. He watches the show all the time on Netflix. He was so excited!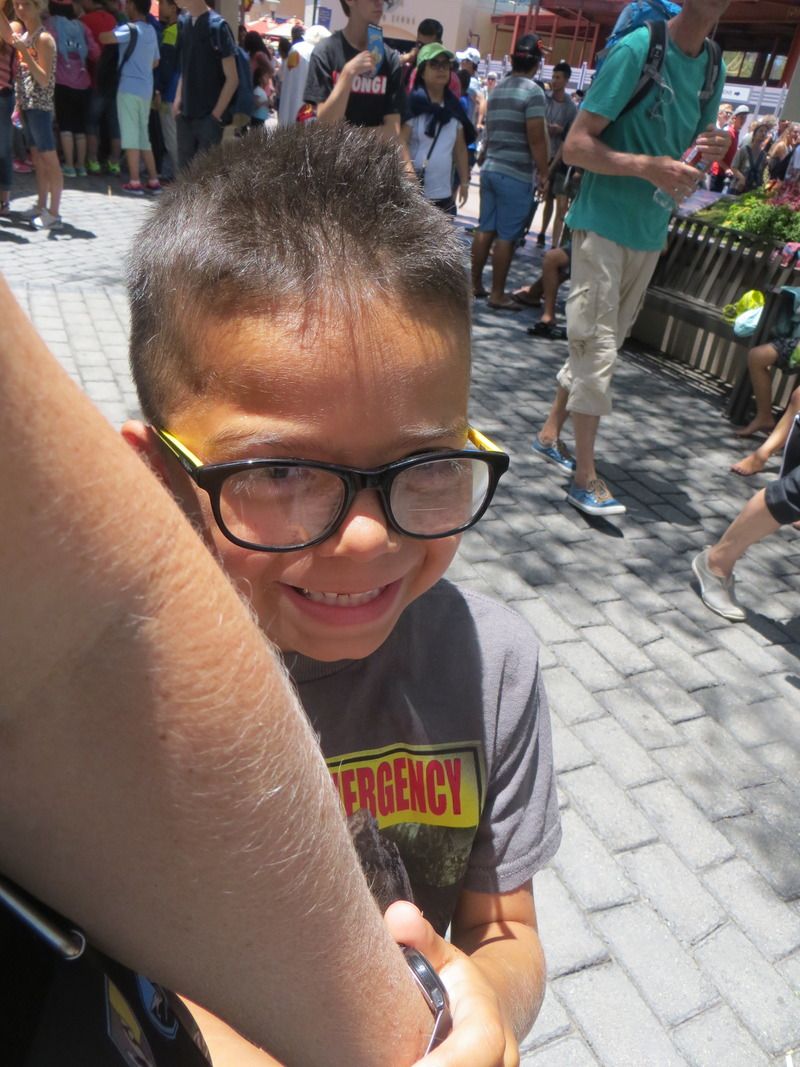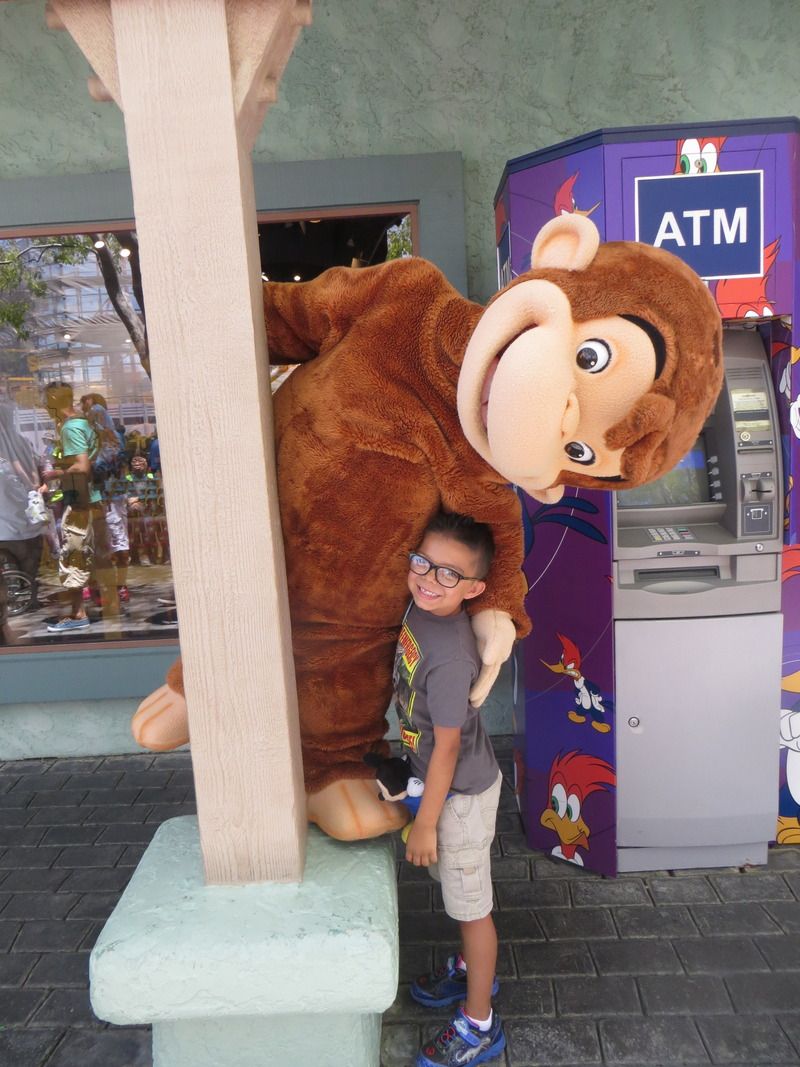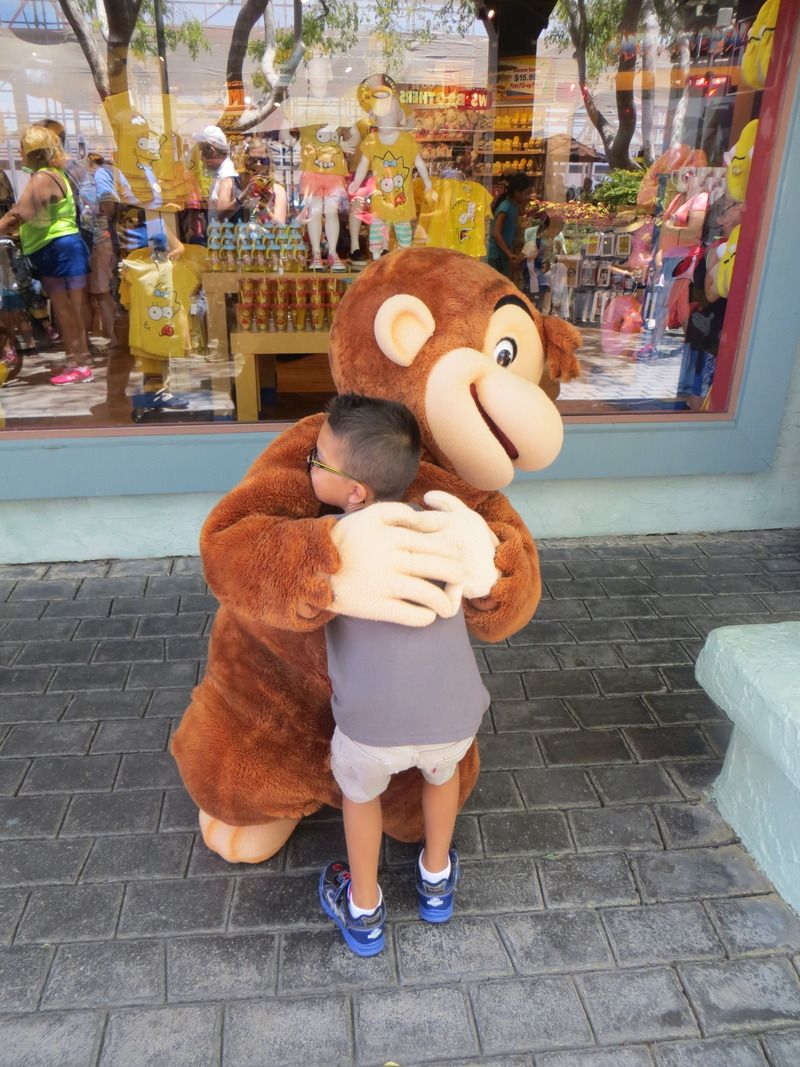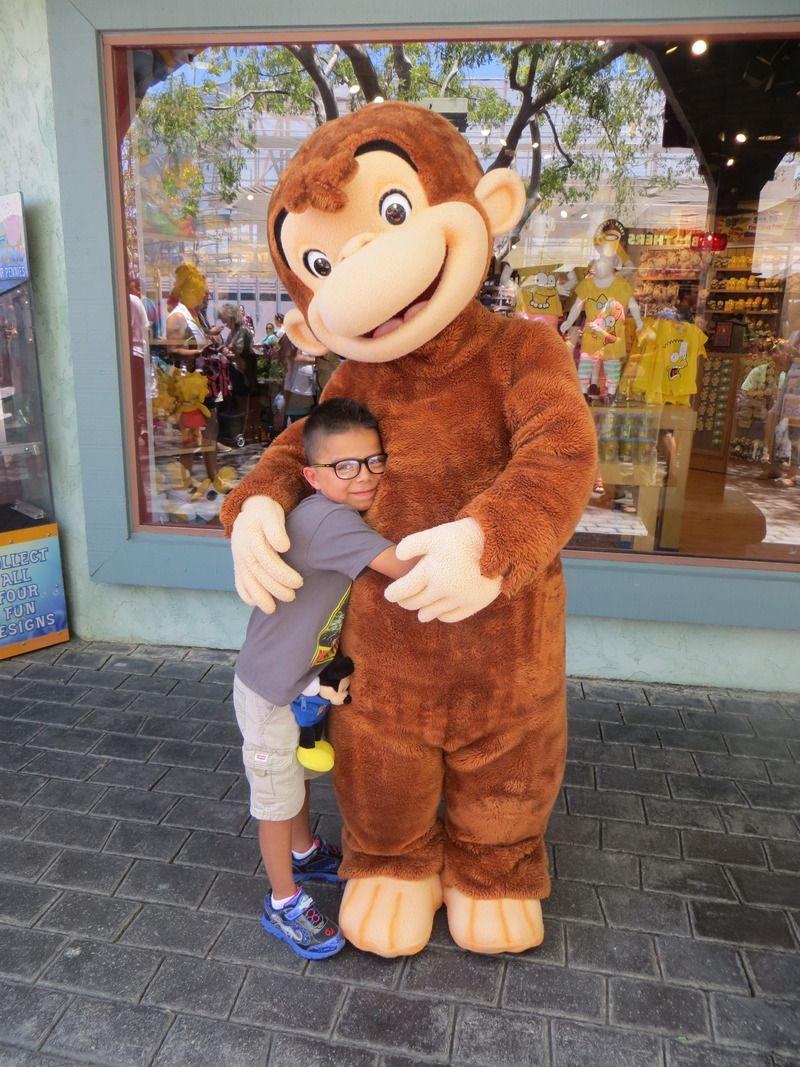 Then we met Woody Woodpecker and his girlfriend. Not that the kids had any idea who they were.
We found Scooby Doo again and he didn't run off. His line was chaos. The worker trying to control the line was visibly upset that she didn't know how to make a line. It was weird.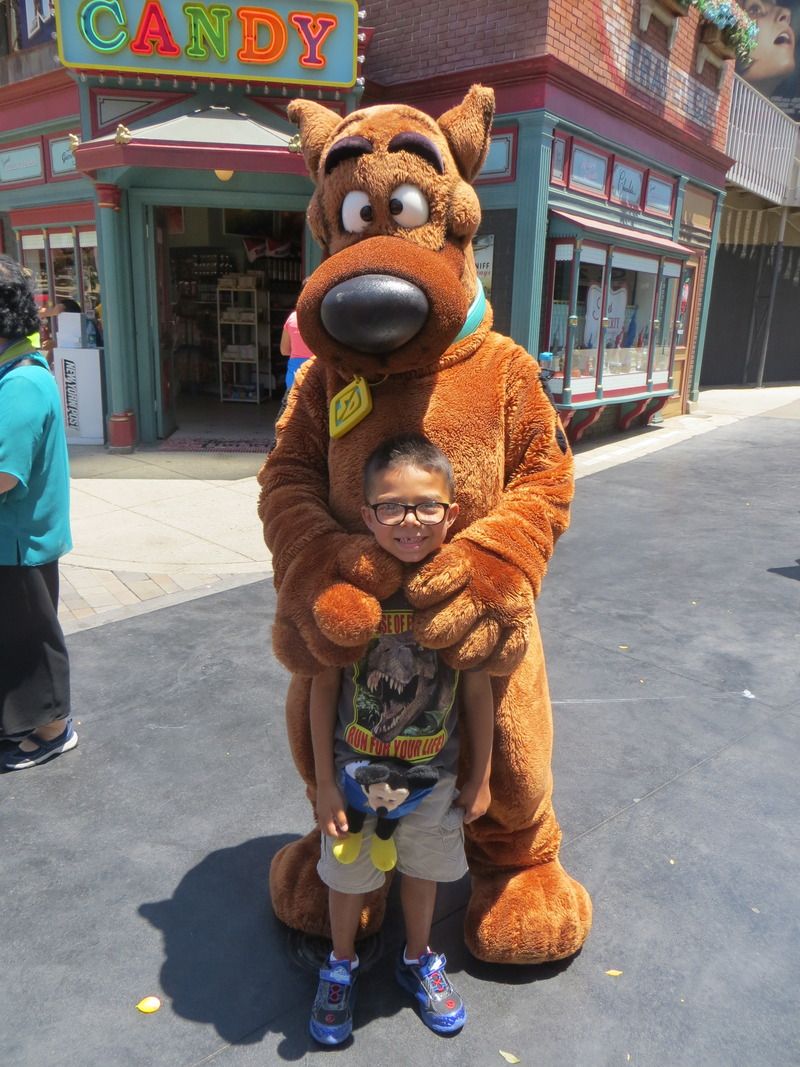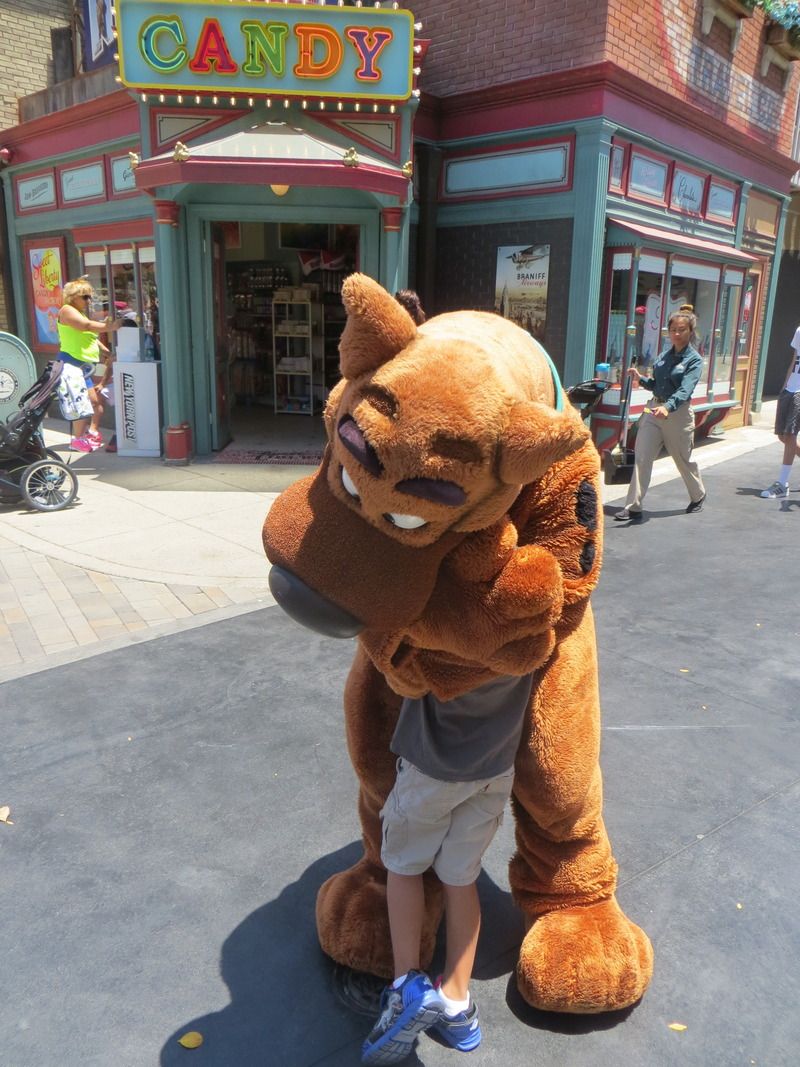 We found a candy store with Quentin's new favorite cereal. It only has marshmallows! Halie bought a giant gummy worm.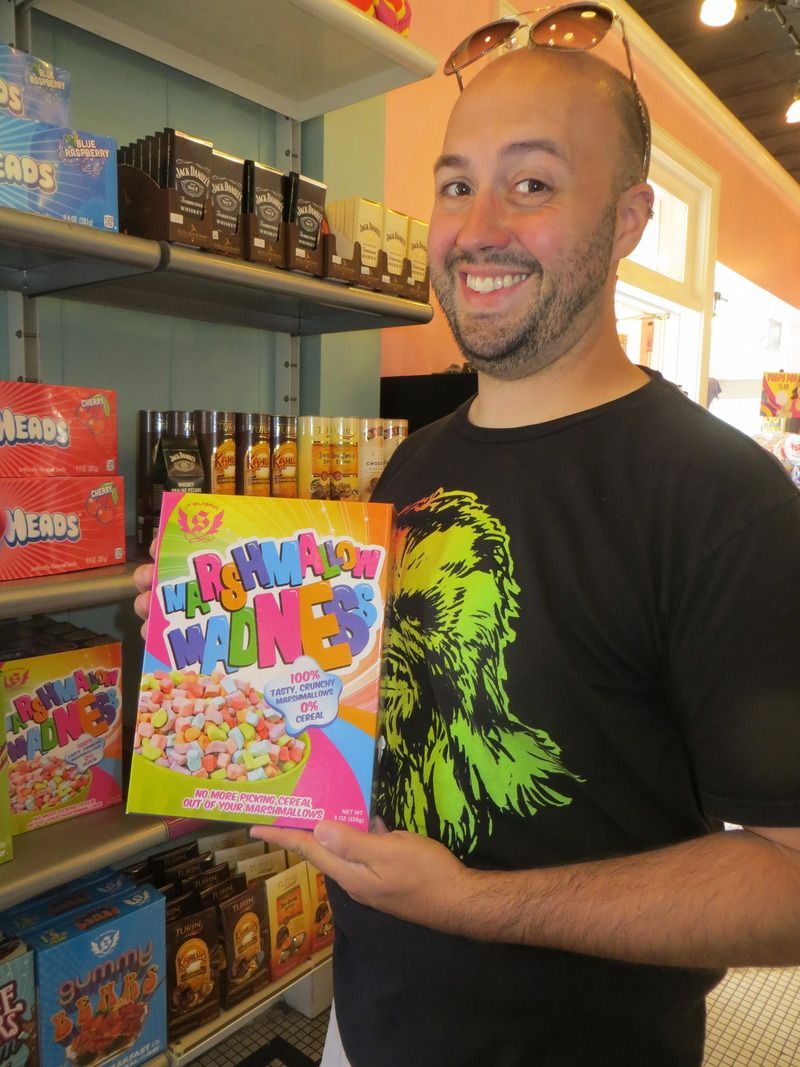 Then we saw the guy who was posing on the fountain earlier as a statue. Very cool.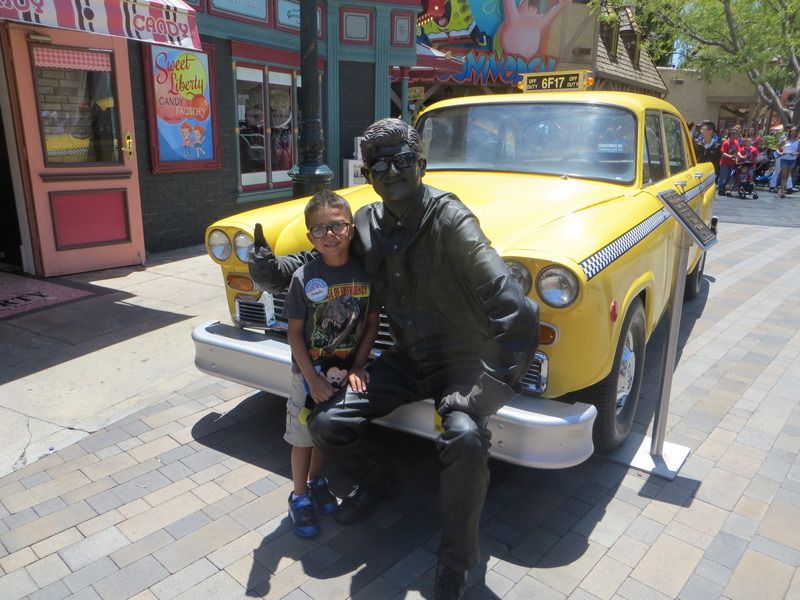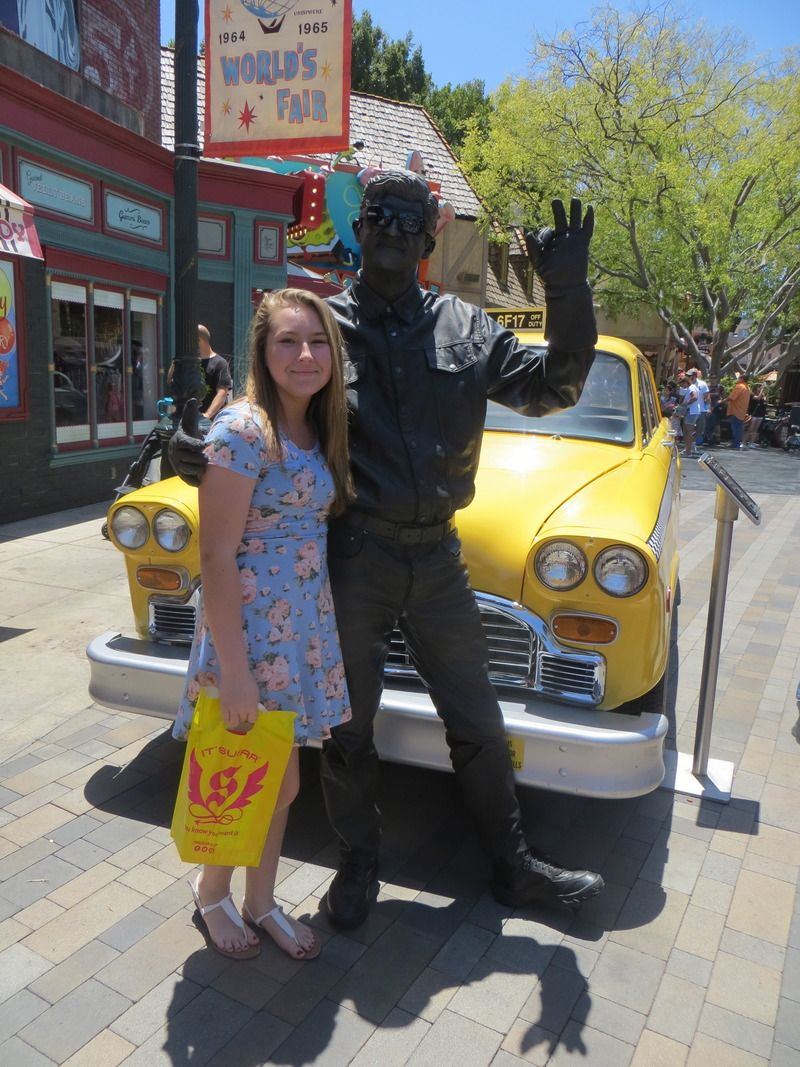 Back to Simpson's land to get some ice cream from Phineas Q. Butterfats. It was okay. Nothing to write home about. You were able to pick a swirl flavor. Q got chocolate, Antonio and I shared a strawberry. The princess insisted she have Dippin Dots. I sent her with some money to go find some.
Did I mention how much we love the Simpson's area?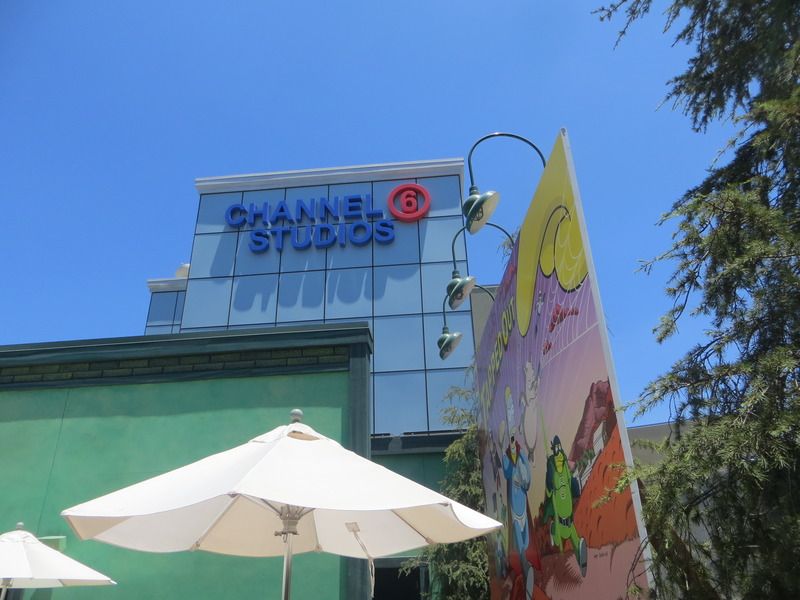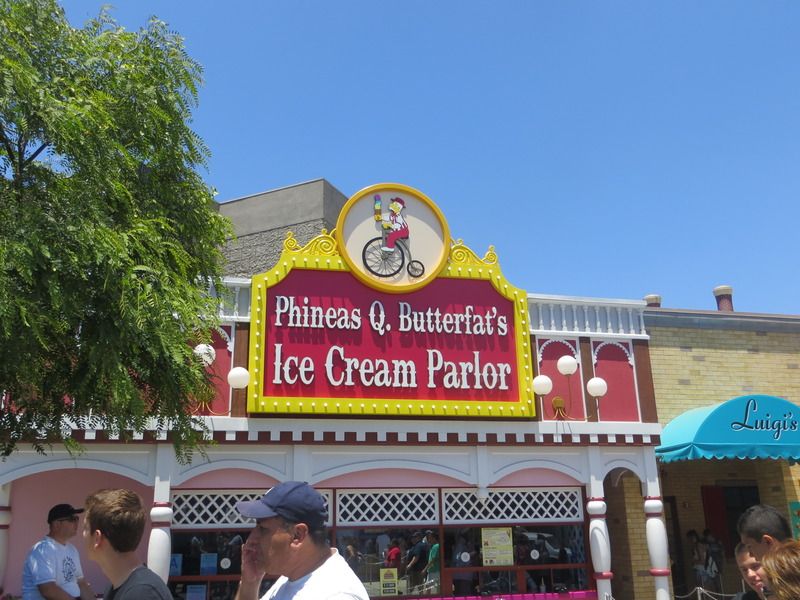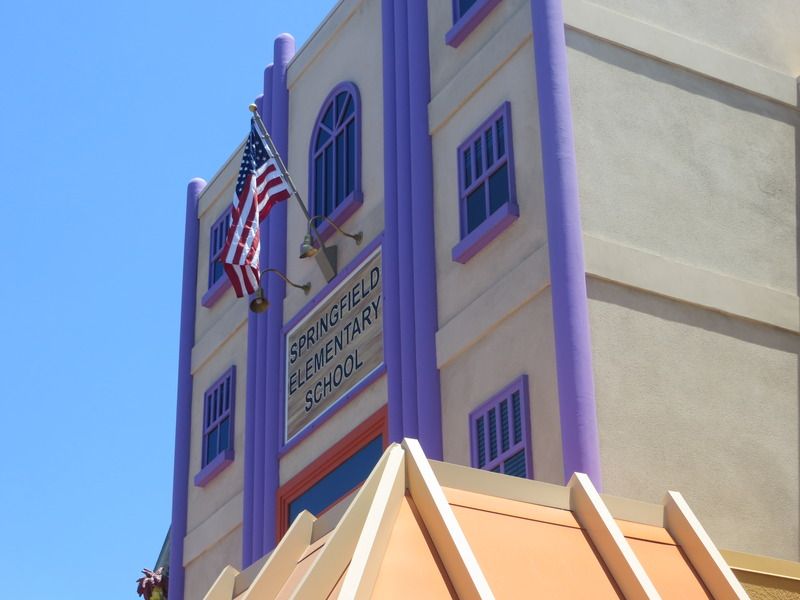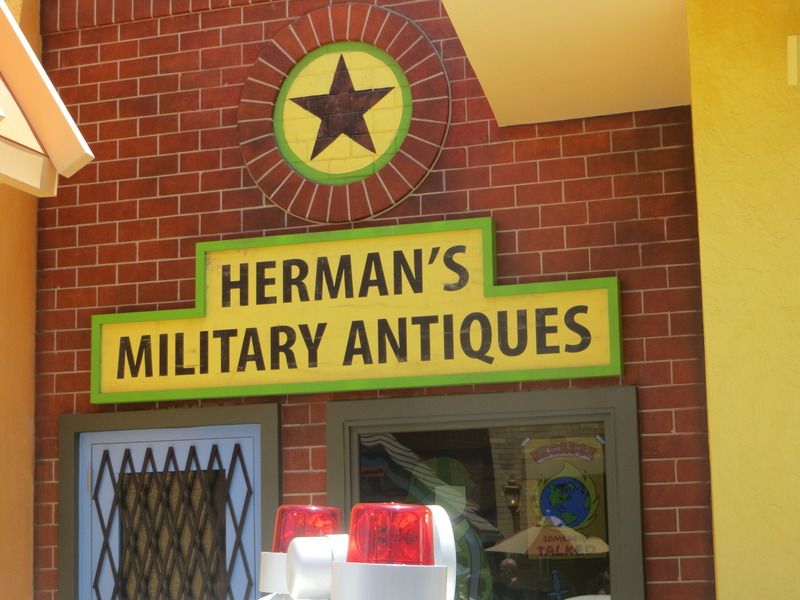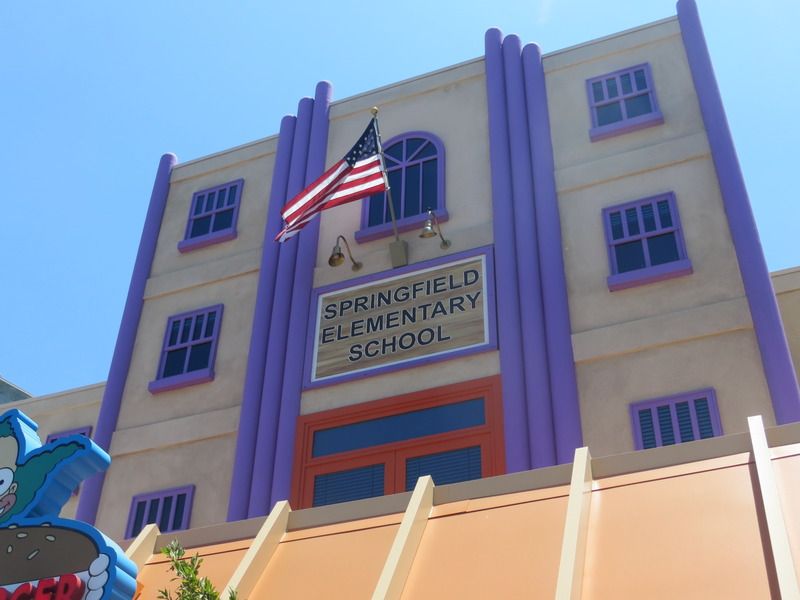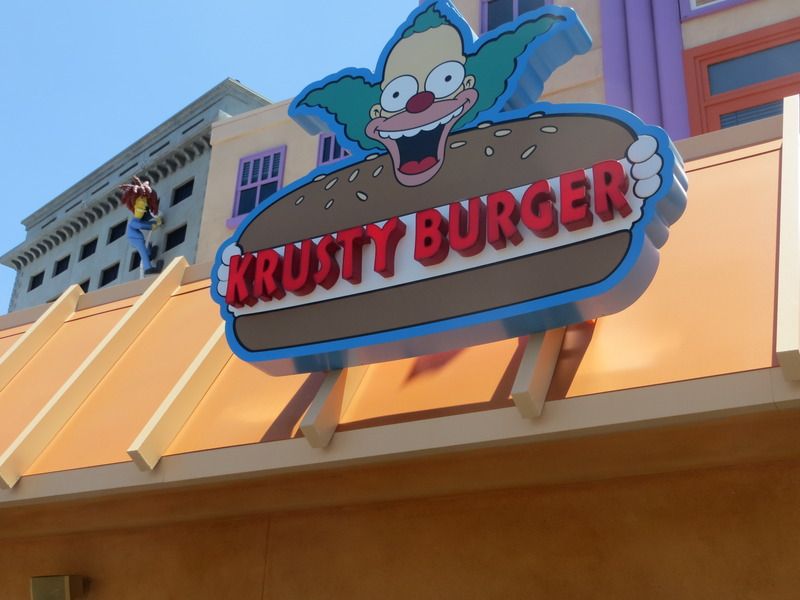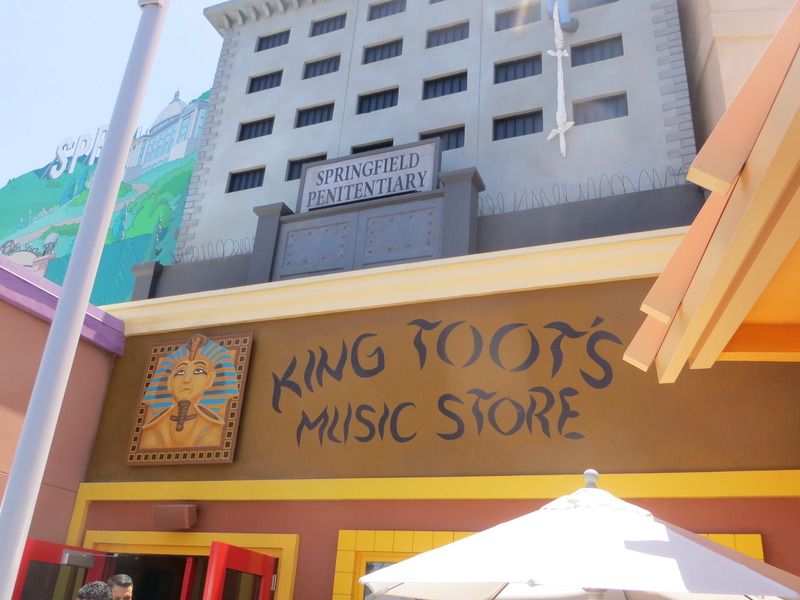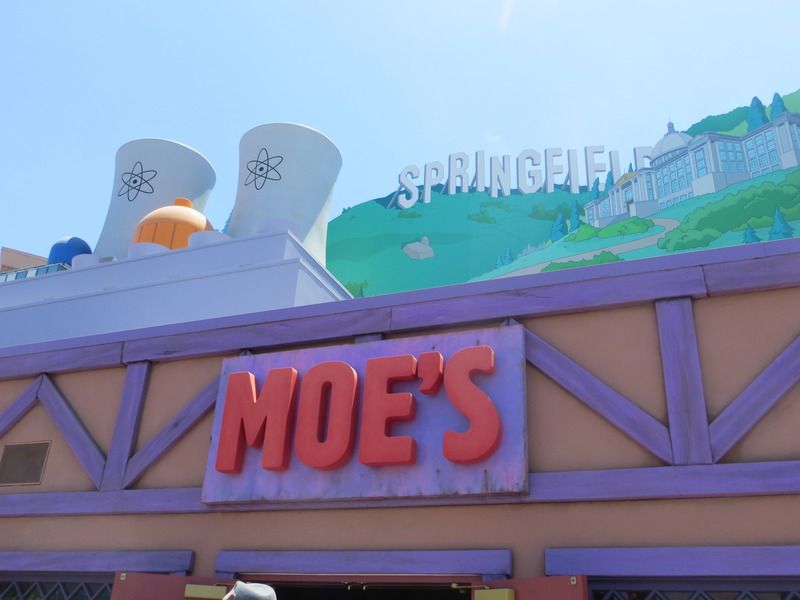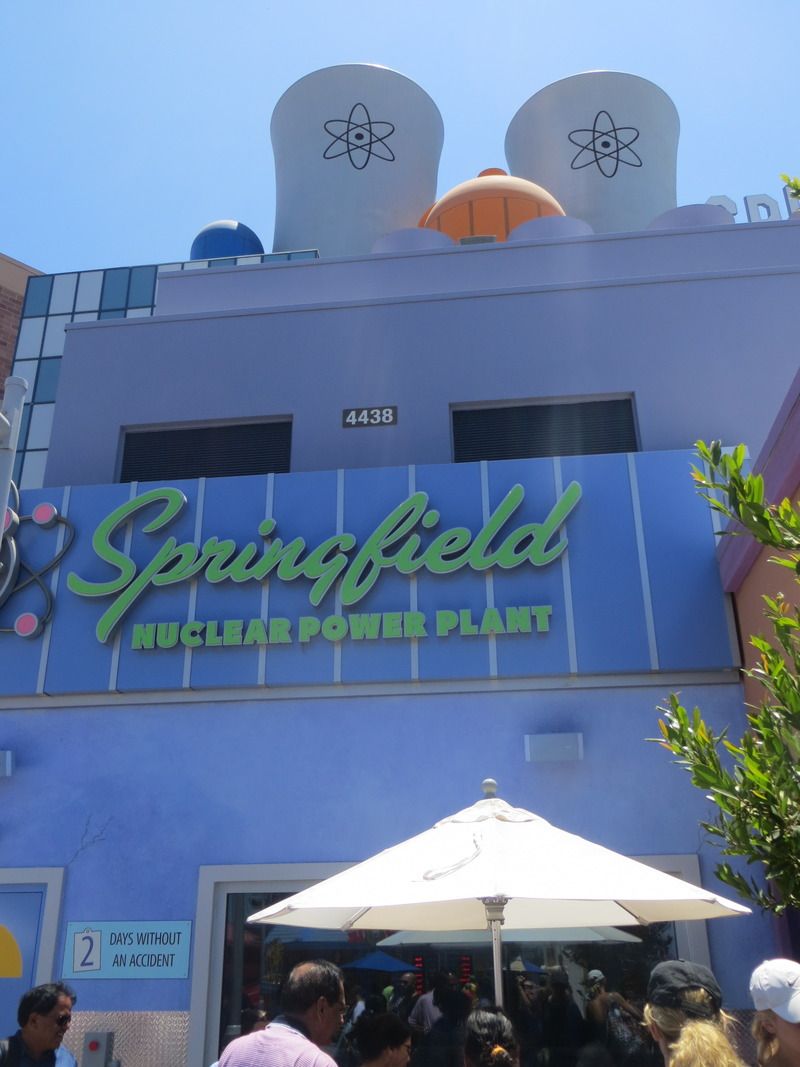 Princess being sweet.

While he sat on this box outside of Cletus' Chicken Shack, it was clucking at him.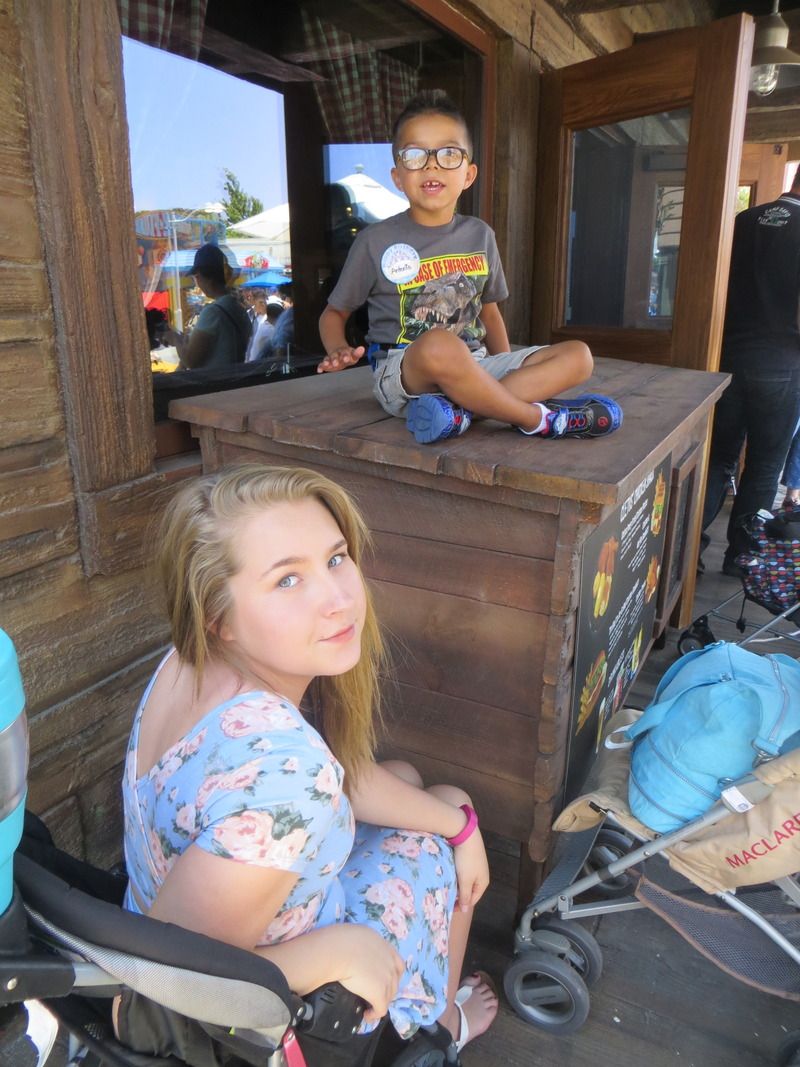 It's Krusty!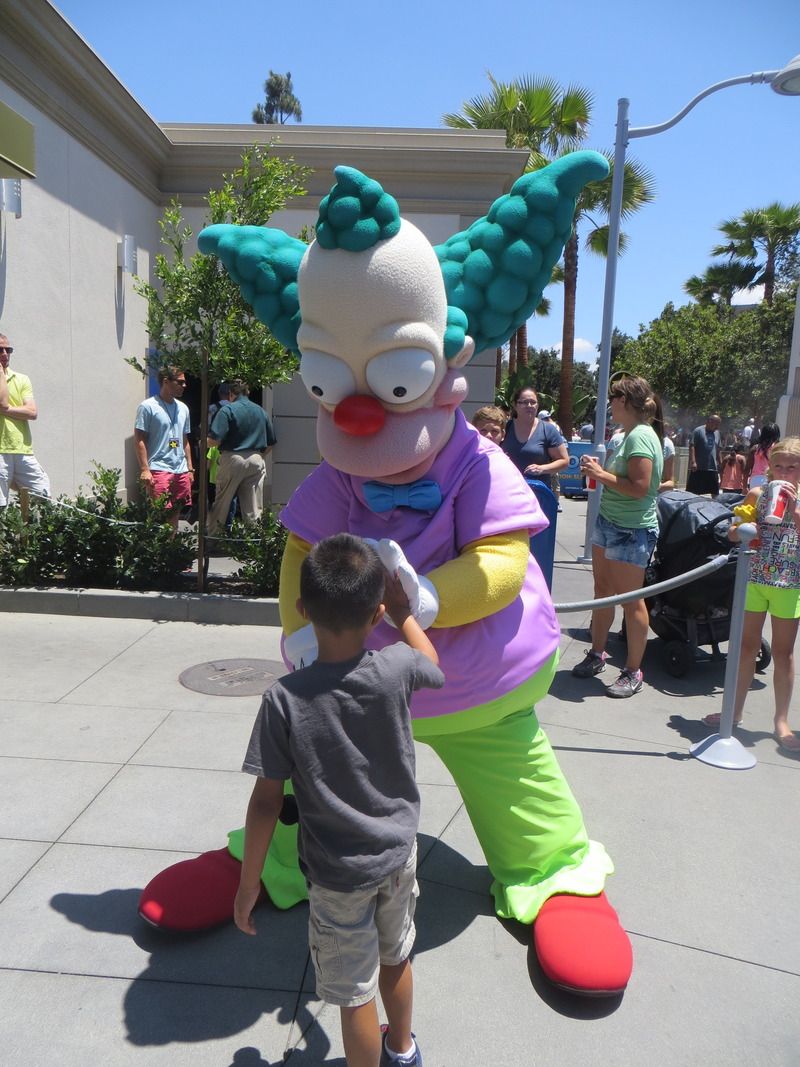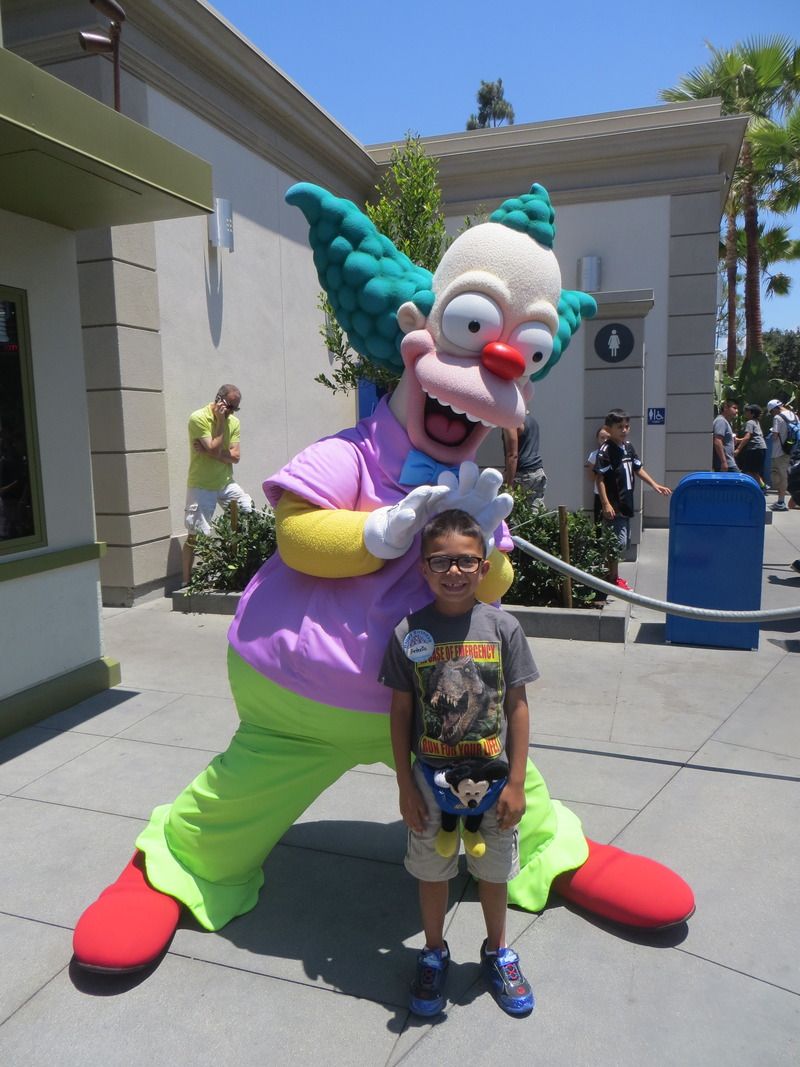 Antonio wanted to use his priority pass to ride the Simpson's ride again, so that's what we did next.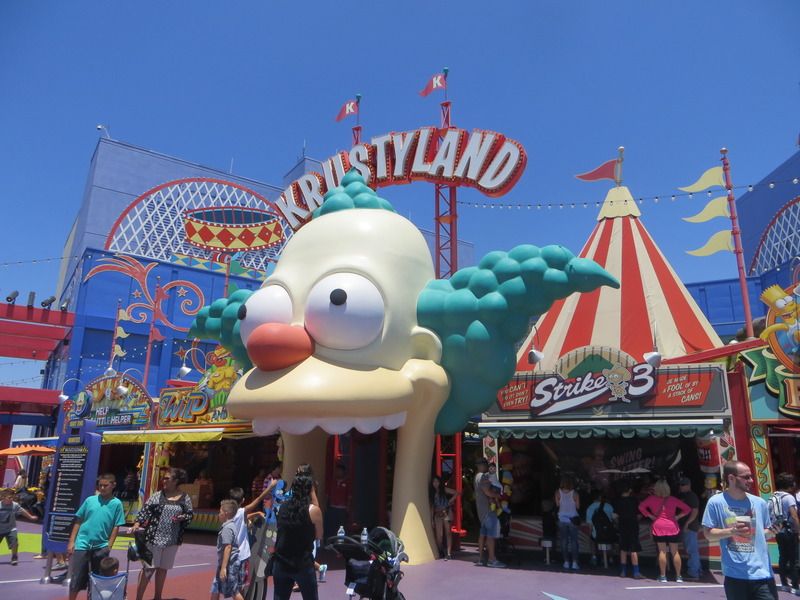 Then we used the last one to ride the Backlot Tour again. Actually we thought it was the last one! Quentin found his Swedish friends and they gave him another pass! Woot woot! We rode the ride, then headed back up. The ride was different this time. They were filming a live show for HGTV. We didn't see Frankenstein, but we did see the Back to the Future area. Super cool!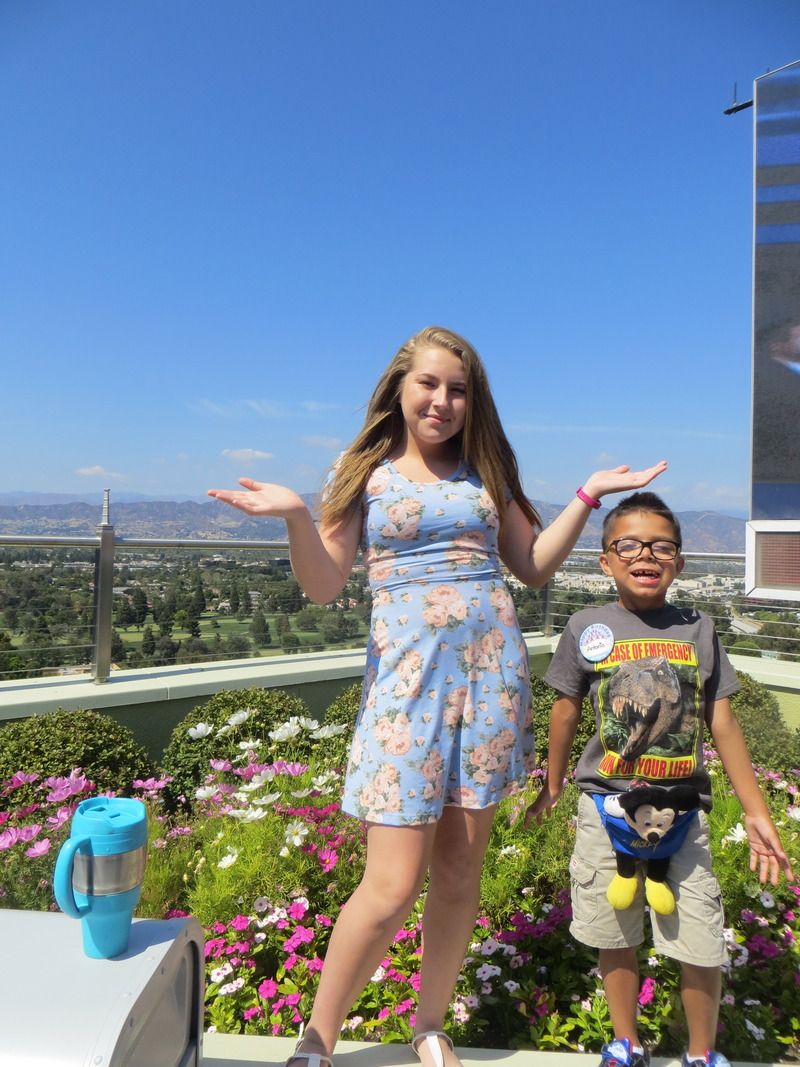 We missed Marilyn again!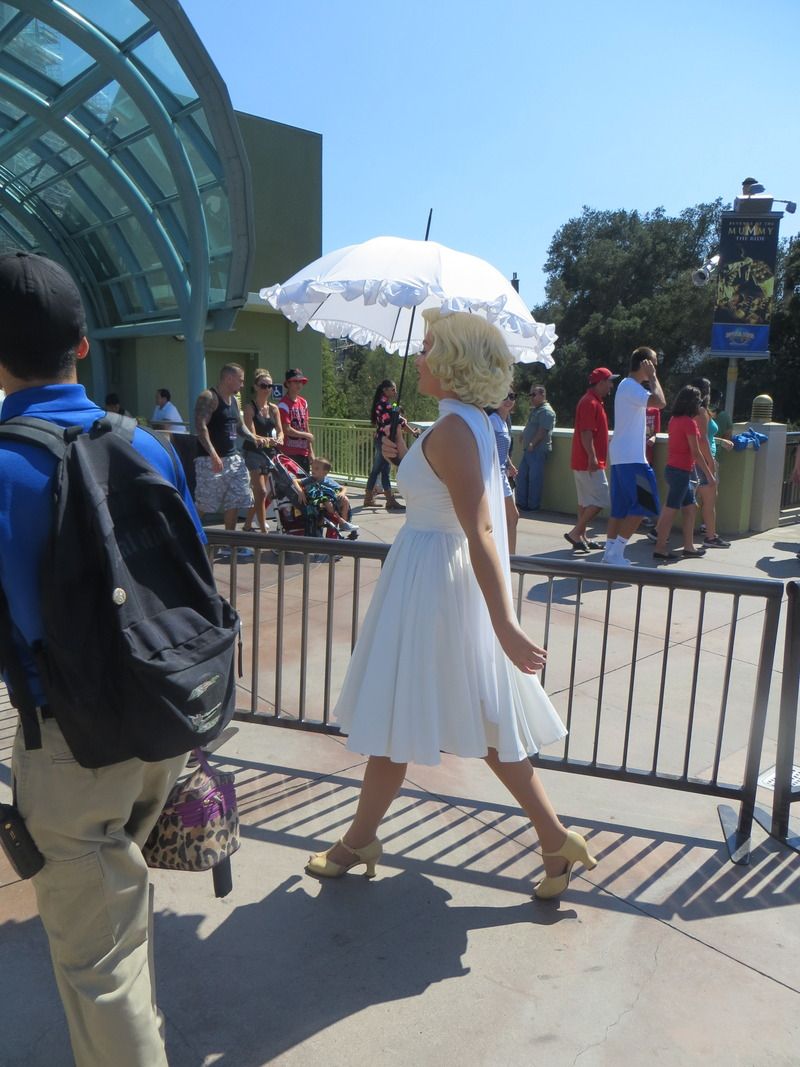 Halie was excited to meet Shaggy!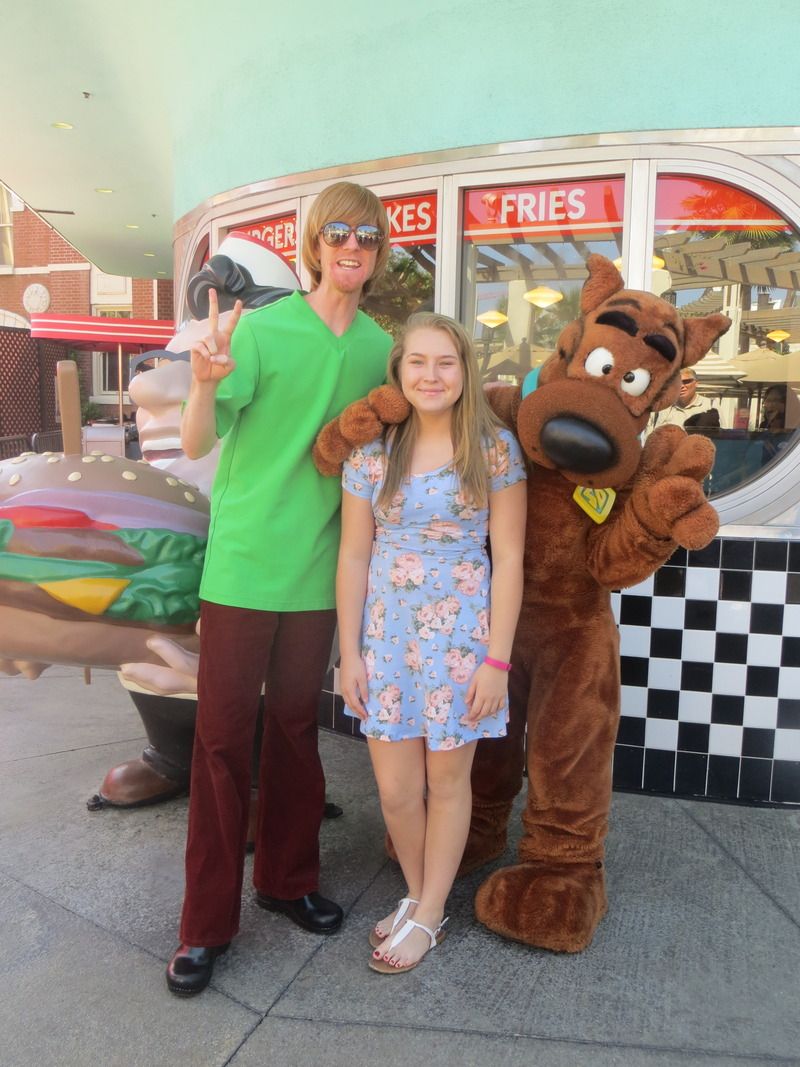 We used our super bonus priority pass to ride the Minion ride again. Then Antonio wanted to try this game. He won a purple minion.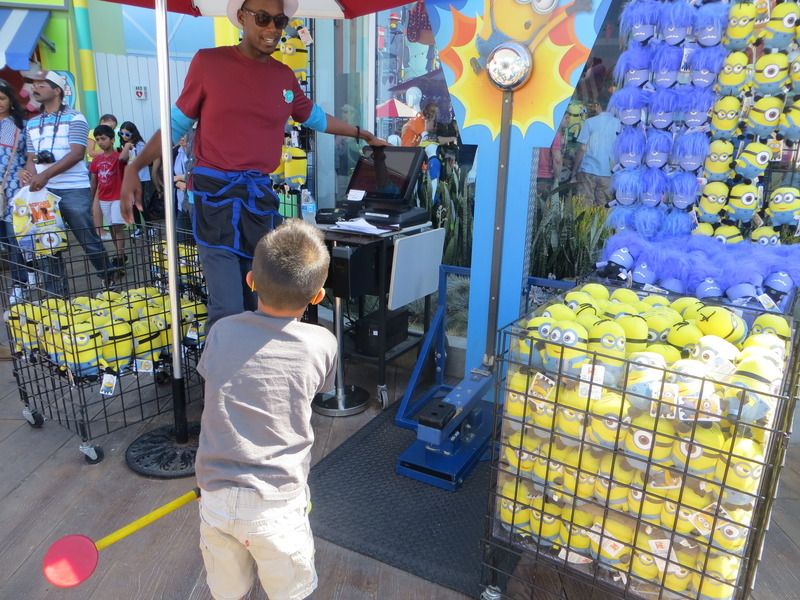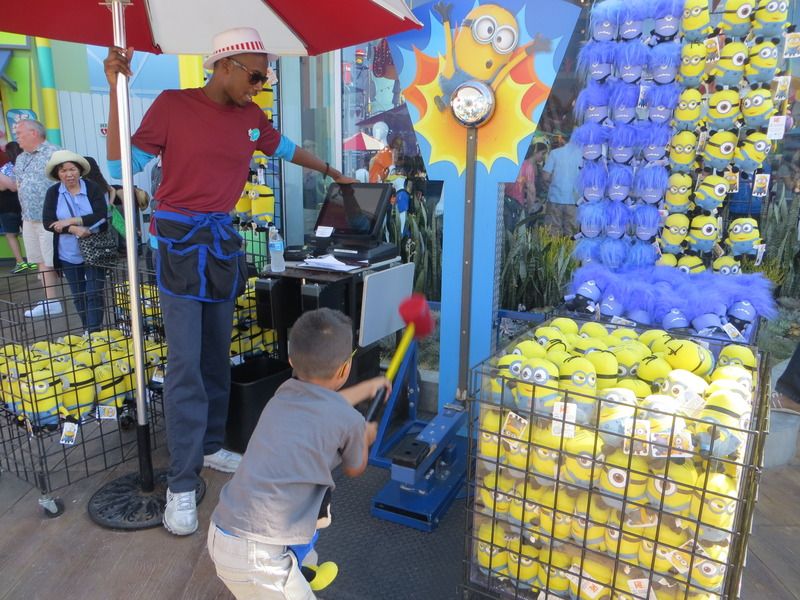 We met the Minion girls. Right as we got to the front, one of them left. This lady went nuts on the worker about her kids waiting in line and the character leaving. I felt bad for the worker.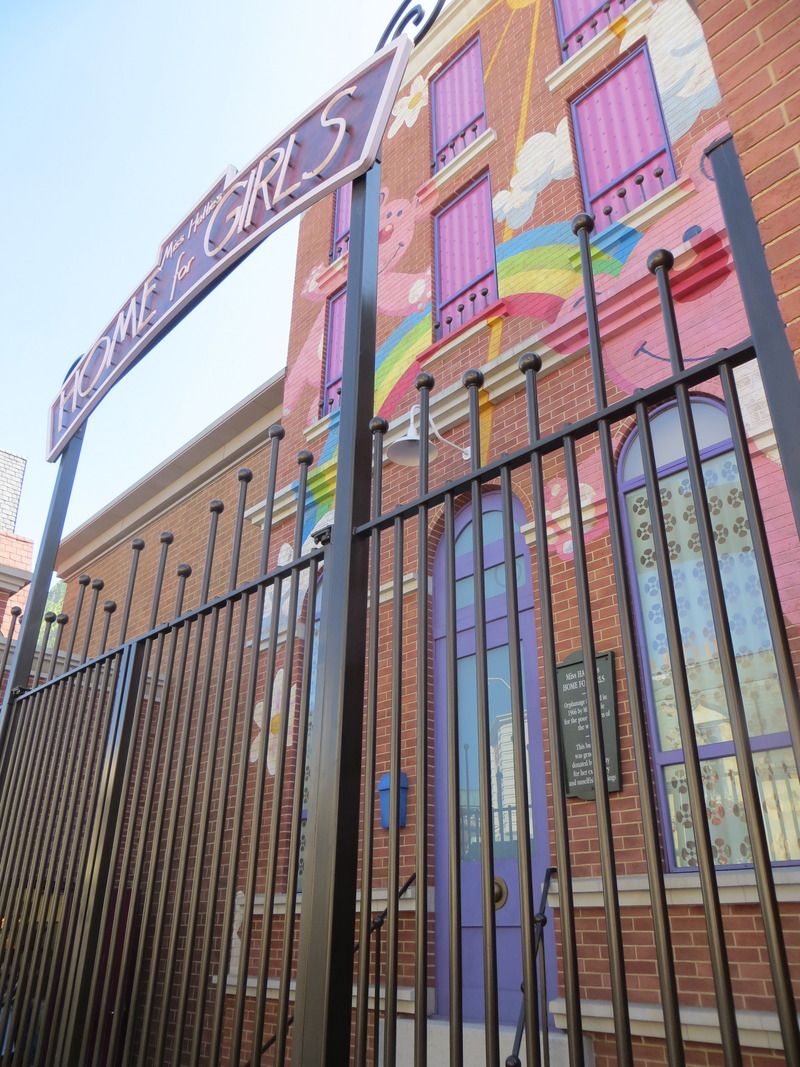 At some point we also saw the Special Effects Show. It was cool. Antonio brought it up a week later when he was spanking his butt and saying this is for the ladies. I didn't know what he was talking about. Then he said, the show with the guy that we all cheered for him to be in the show. He's so funny, the stuff he remembers.
Next we were heading to Quentin's family's house in Somis, California, but we stopped to get a quick bite to eat at In & Out. It was just as delicious as I'd heard! We split two burgers and an order of fries, then headed towards Somis.
The drive there was beautiful. Full of agriculture. As we got closer to the area they live we started seeing orange and lemon groves. We talked about how you could just jump out and pick an orange on your way to work for breakfast.
We finally arrived at Solano Verde Ranch in Somis. What a gorgeous place to live! Quentin's uncle (his dad's brother) is one of the top corporate lawyers in the country. His wife, has done it all. Authored a children's book, designed a children's clothing line, designs all kinds of artwork that is feature on notecards, napkins, etc, worked on movies such as Independence Day and Jingle all the Way, had a jewelry line, and more. She is amazing and so sweet! They have two wonderful children, a 17 year old girl who was great with Antonio and a 13 year old boy who tolerated Antonio in small doses.
When we arrived they fed us a delicious dinner of homemade meatball subs, delicious salad, corn on the cob, and some type of delicious cookie thing with ice cream on it.
After we ate, Halie, Antonio and I all went to bed. Quentin stayed up a while to visit. We got a great night's sleep on the super comfy bed! Halie even had her own room. She was so happy!
Posted by MarathonMama629 12:41 Archived in USA Tagged road_trip california kids hollywood universal universal_studios_hollywood somis