Day 4
7/9/15
Day Four July 9
I think we left Vegas by 10 am. We drove to Pasadena, California to our next hotel.
Inspection station. Don't see these in Kansas.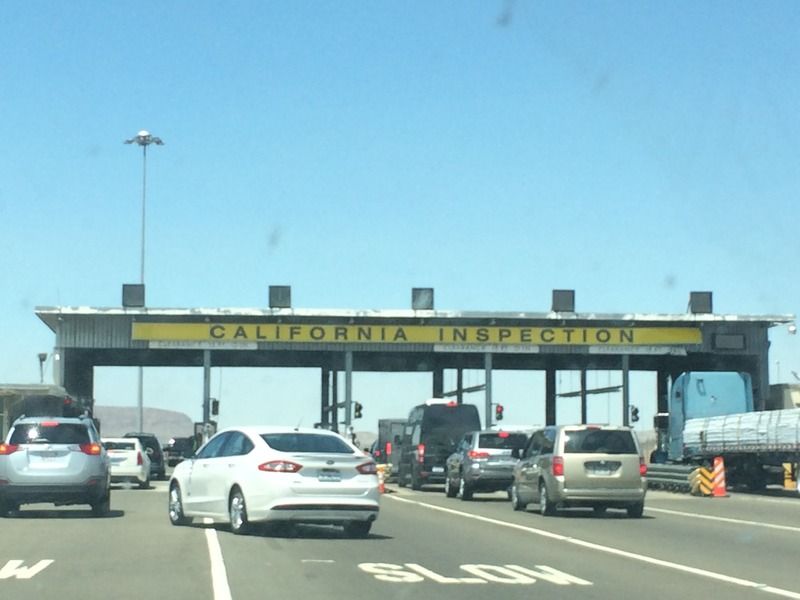 Antonio watched A Goofy Movie again on the way. This was his favorite movie on this trip. He watched it at least ten times. His favorite part was the "leaning tower of cheeza."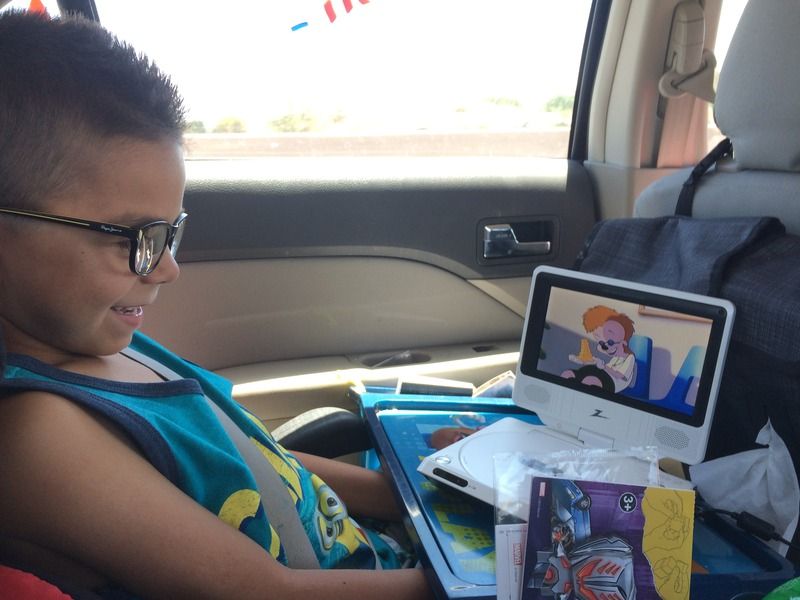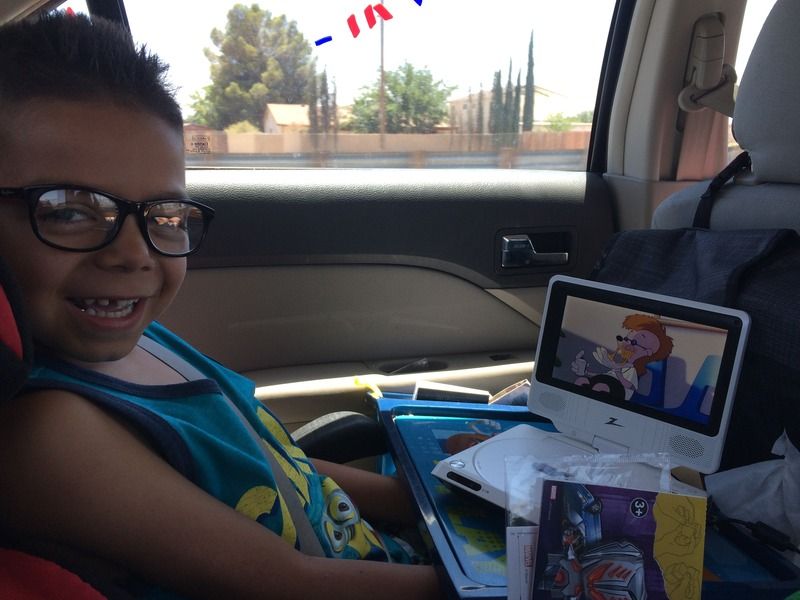 We stayed at the Residence Inn Pasadena Arcadia. It was a very nice hotel minus two glitches. When we arrived according to our GPS directions we wound up at a locked gate. We drove back and forth a few times to read the signs which basically said no parking, locked. Ummmm....weird. We decided to call the hotel and they told us to come in on a different street. Seems like it would be a good idea to put a sign that says that on the locked gate. Other glitch coming up!
Check in went fine and the lady was very nice and gave Quentin some free Marriott points because of the gate situation. She also told him he could pick any item from the pantry for free. Our room was as far as possible from the lobby, but was super nice. Halie claimed the pull out couch bed for herself and Antonio immediately started whining that he wanted that bed. OMG, get me out of this room and to the park.
We dumped off our stuff and headed to Universal Studios Hollywood.
Traffic wasn't too horrible and we got there by about 2:45. We paid the expensive parking fee. At 3:00 the price would go down, but they wouldn't budge as it was figured by computer. Lame. We got in the parking garage which should have been paved in gold for the price we paid, and looked for a spot. And looked. And looked. It probably took us 15 minutes of looping around to finally find a spot.
Antonio was excited to park in the Jurassic Park area.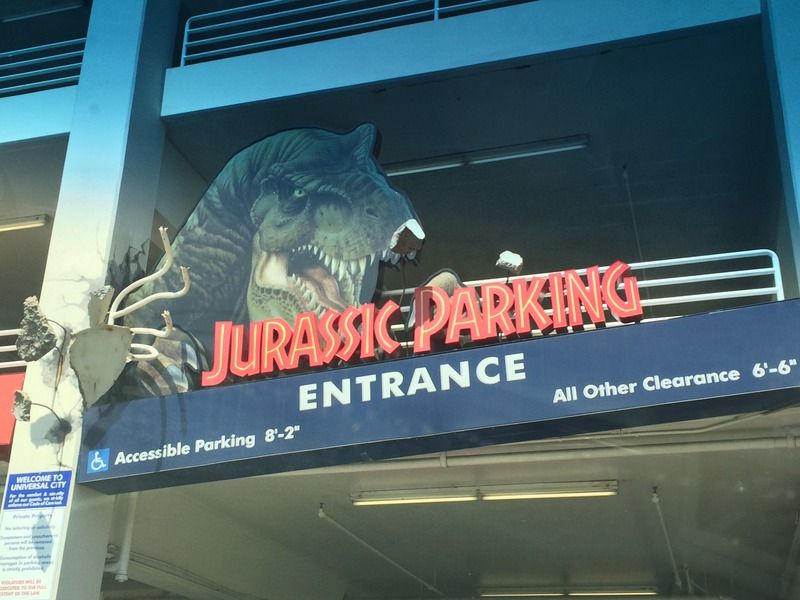 The City Walk was really cool looking and we found a Mexican restaurant to eat at that evening.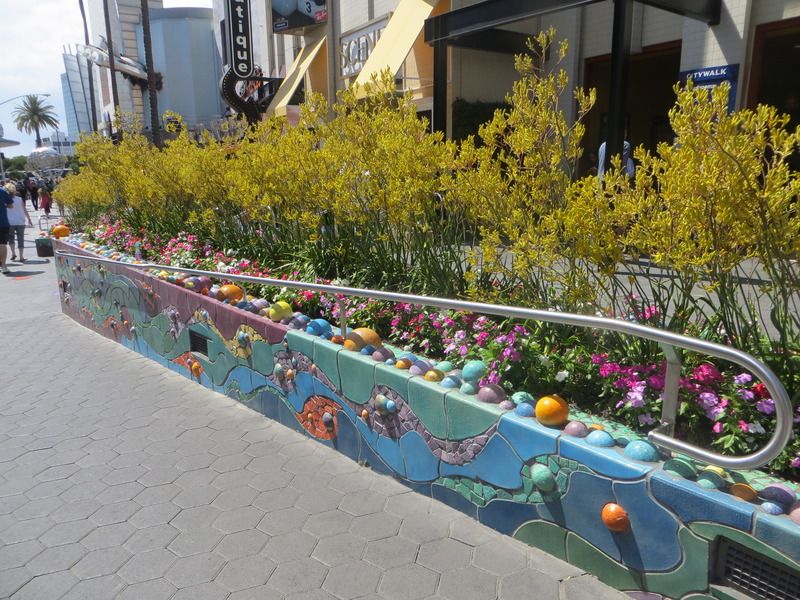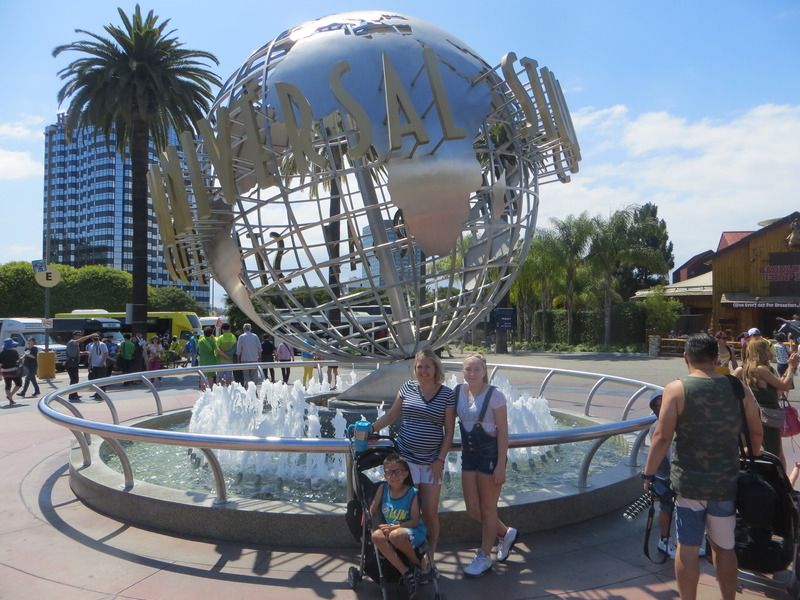 When we got up to the turnstiles, our park passes wouldn't work because our printer printed them in all red. They typed it in and we were good to go! This is relevant because of lame-o Legoland later in the trip.
Right when we walked in, I tried to find out if they had a photopass option like Universal Orlando. Nobody I asked seem to understand what I was talking about. Even the person at the photo area. Whatevs.
There were a ton of characters right at the main entrance. Quentin and I were excited to see Doc Brown!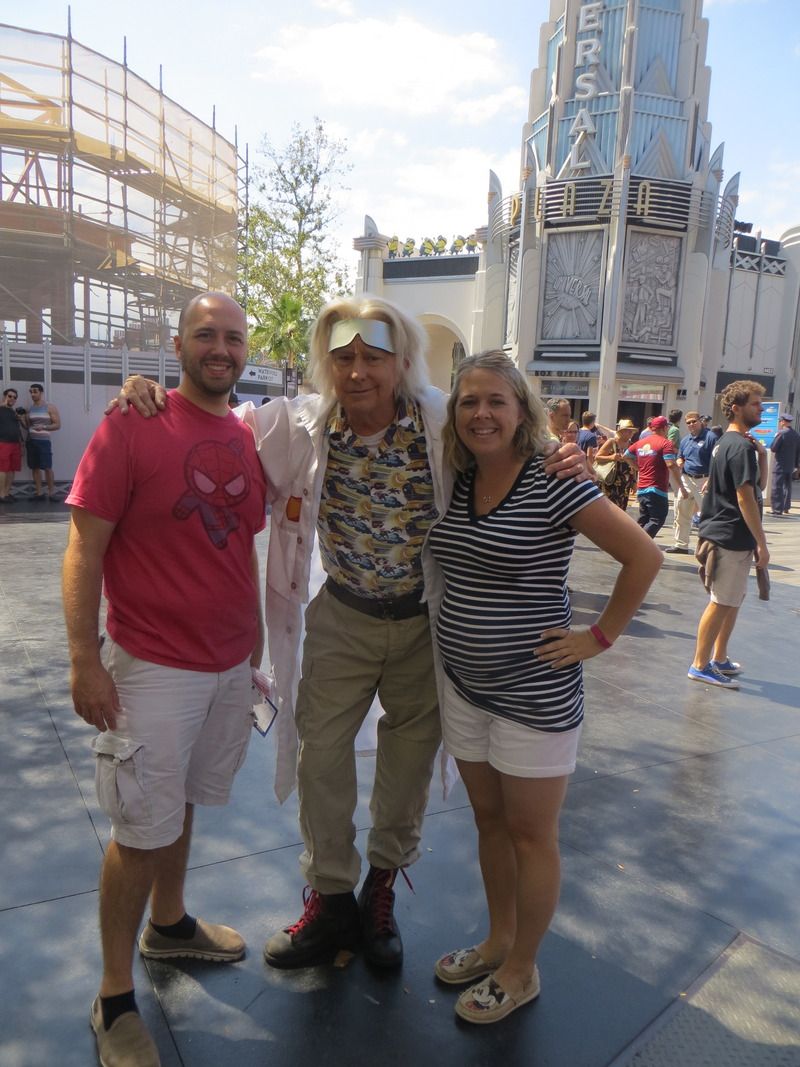 The kids met Frankenstein, Spongebob and Betty Boop.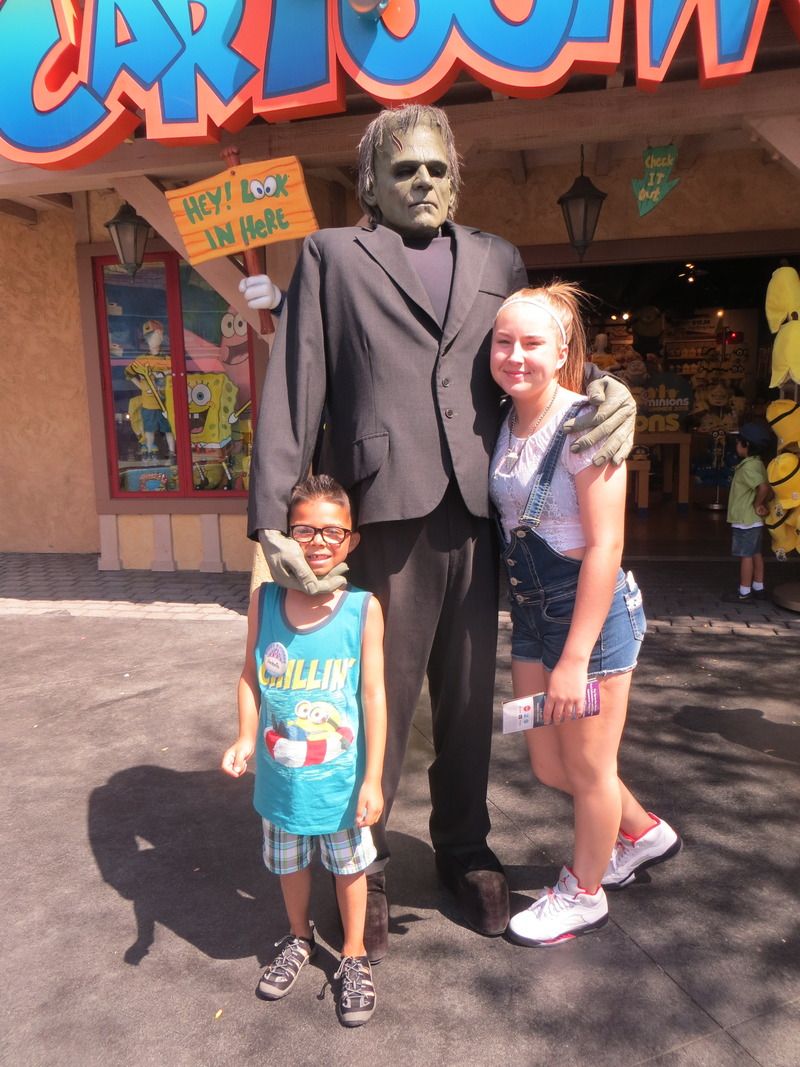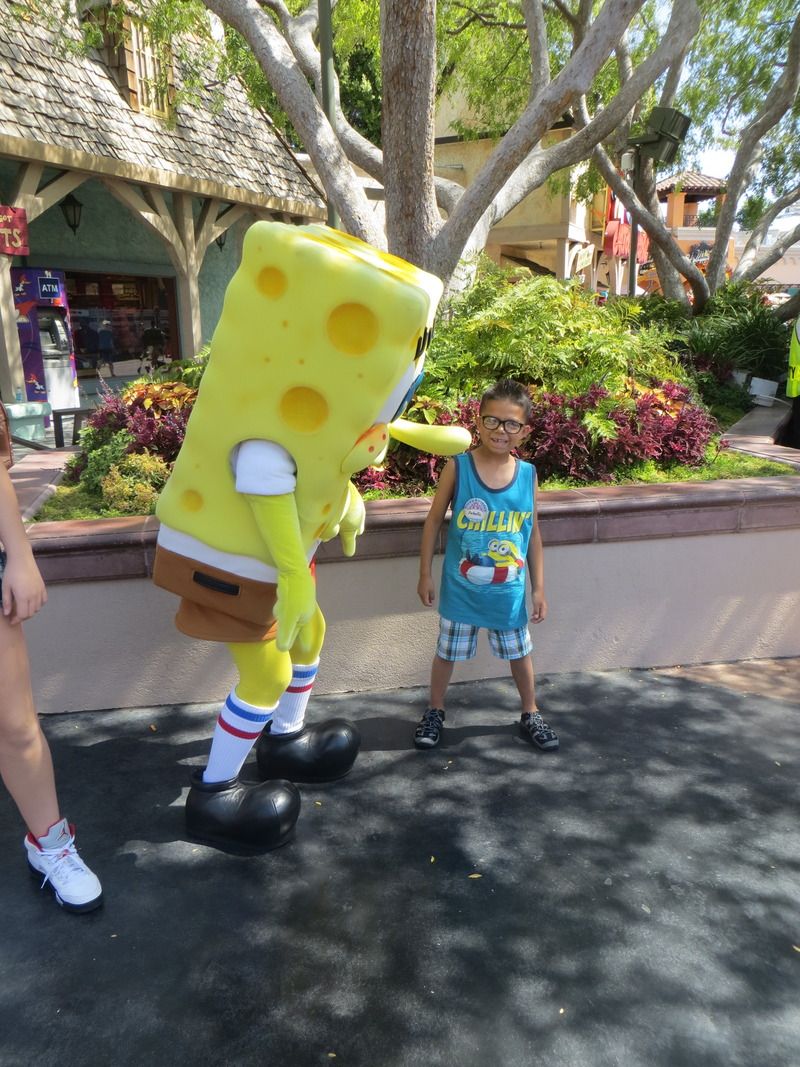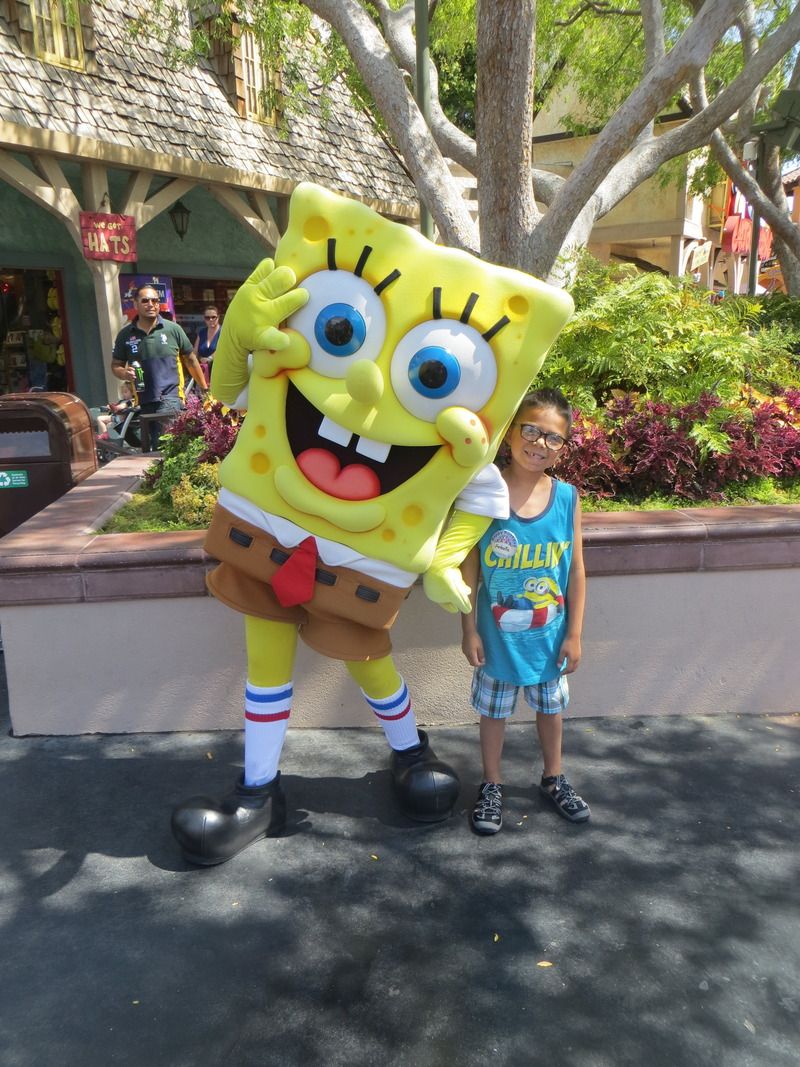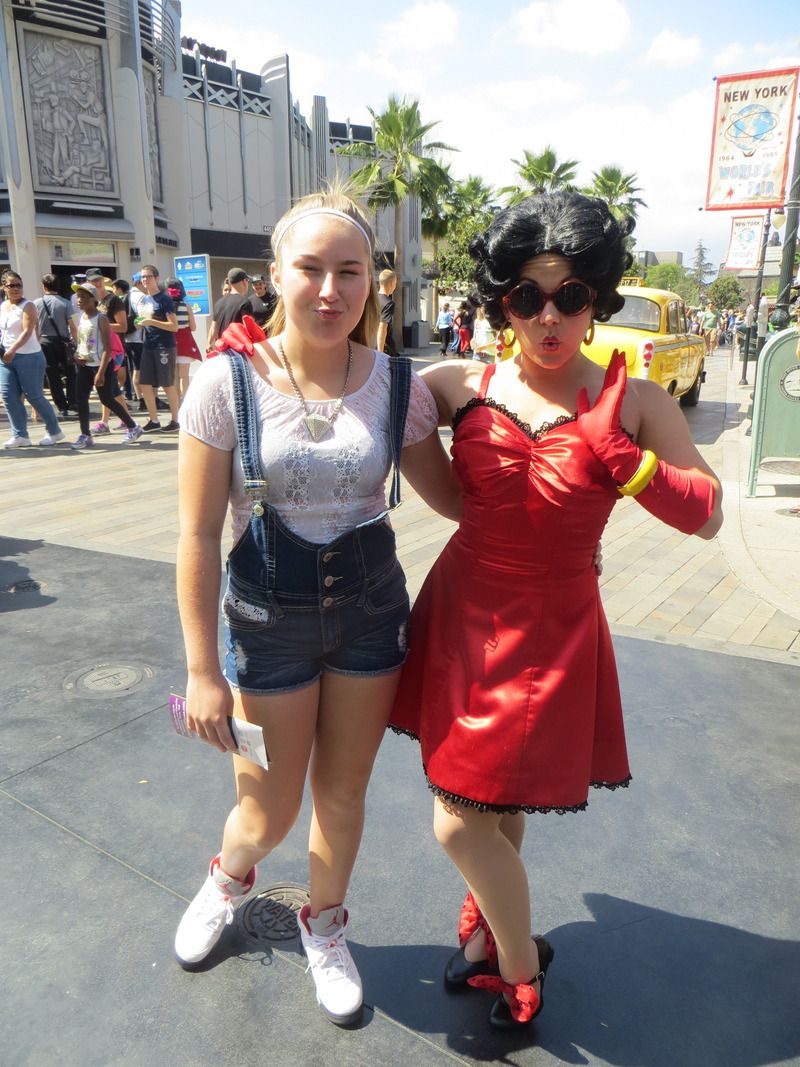 Scooby Doo walked off as we got to him. We followed him, then lost him in the crowd. They don't have orderly lines like Disney World. It's kind of a free for all.
Halie the movie star!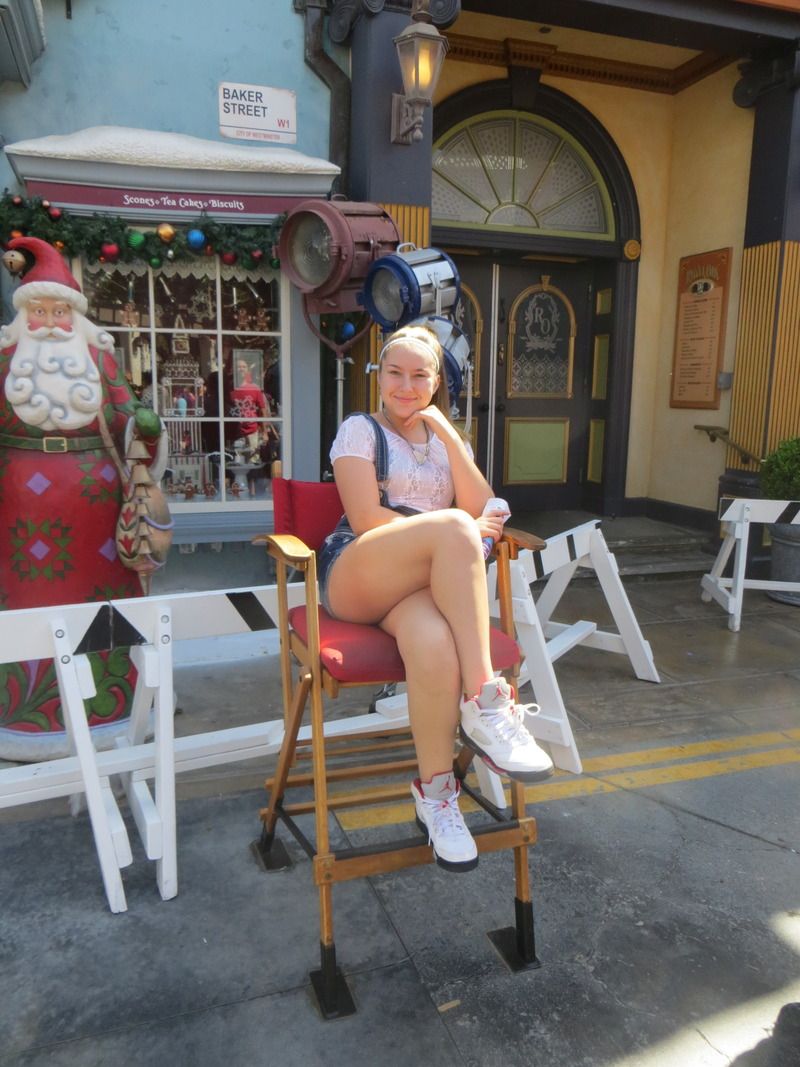 We decided to wait in the Despicable Me line even though the wait was a bit long. Antonio had fun ringing the doorbells which made the characters talk inside the house. The kids met the characters, then we waited for the ride. It was about 10 minutes faster than the listed wait time. Quentin and I missed our express pass from Universal Orlando that we got for staying on property.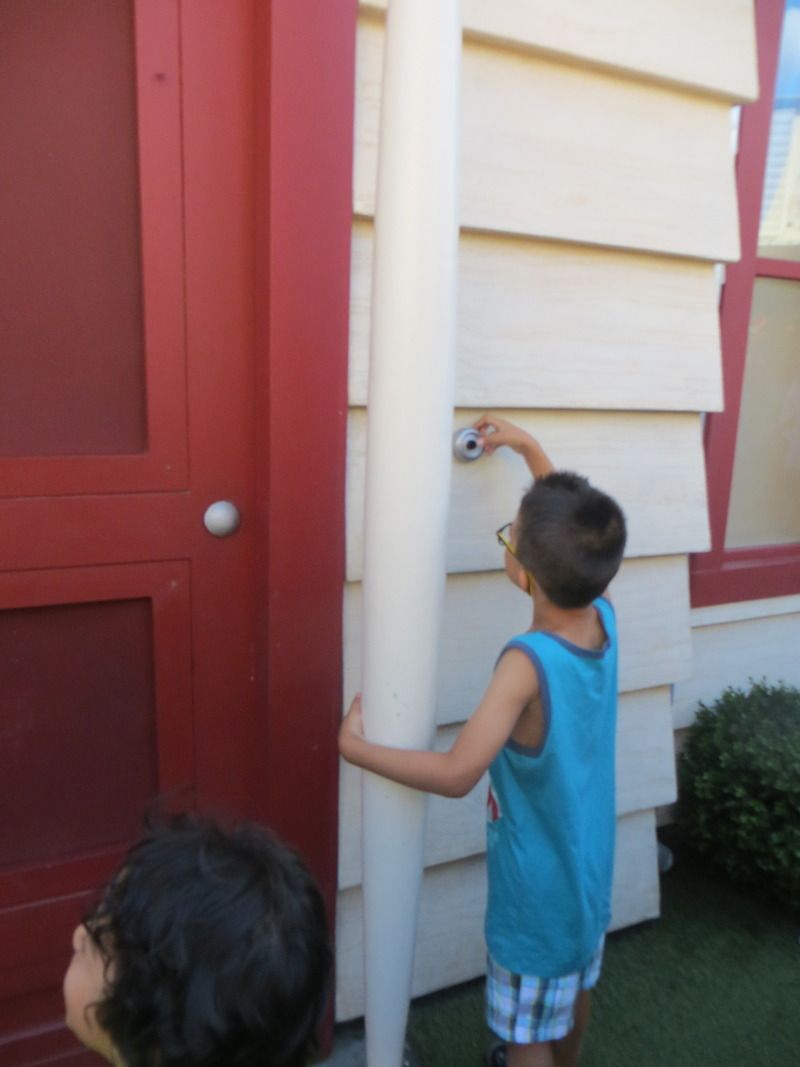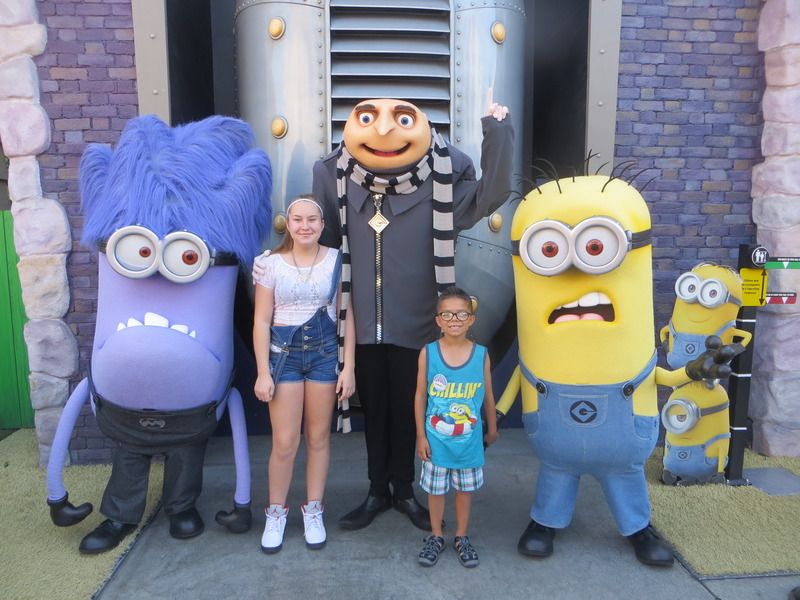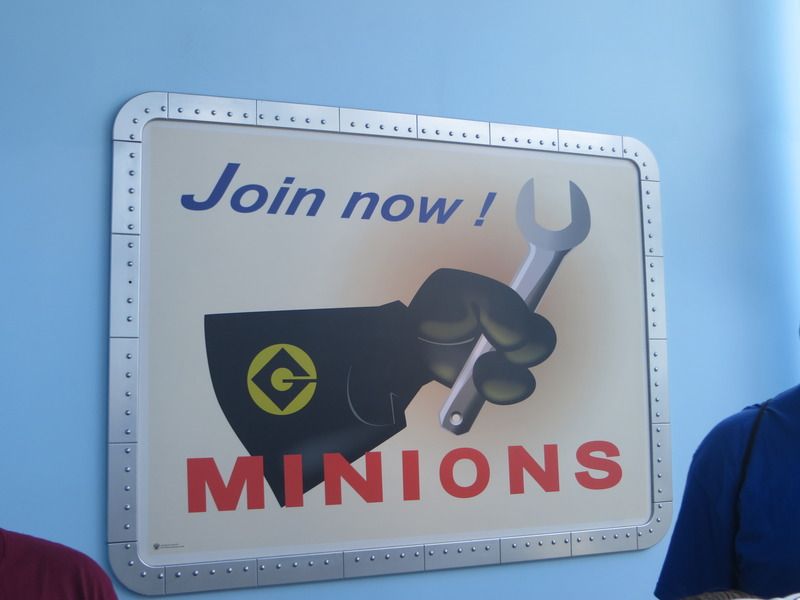 Kisses for his baby sister!
My little monkey!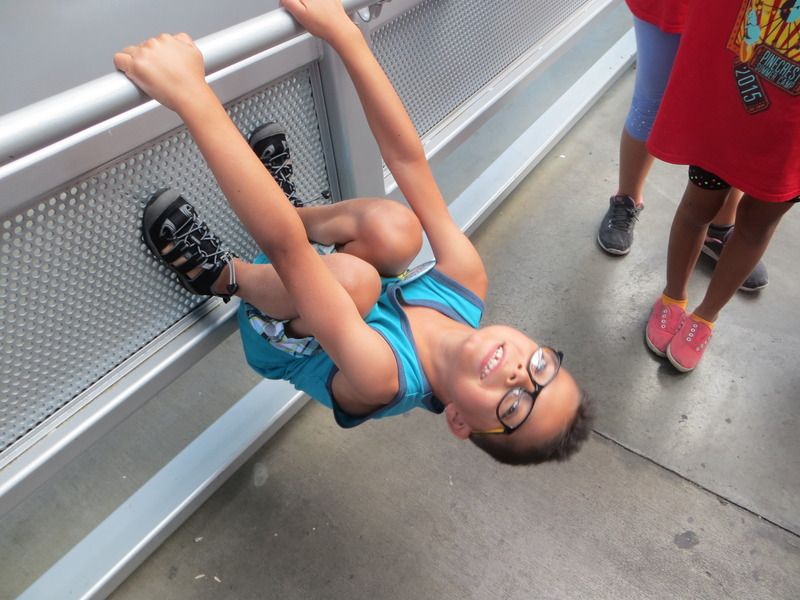 Finally to the front!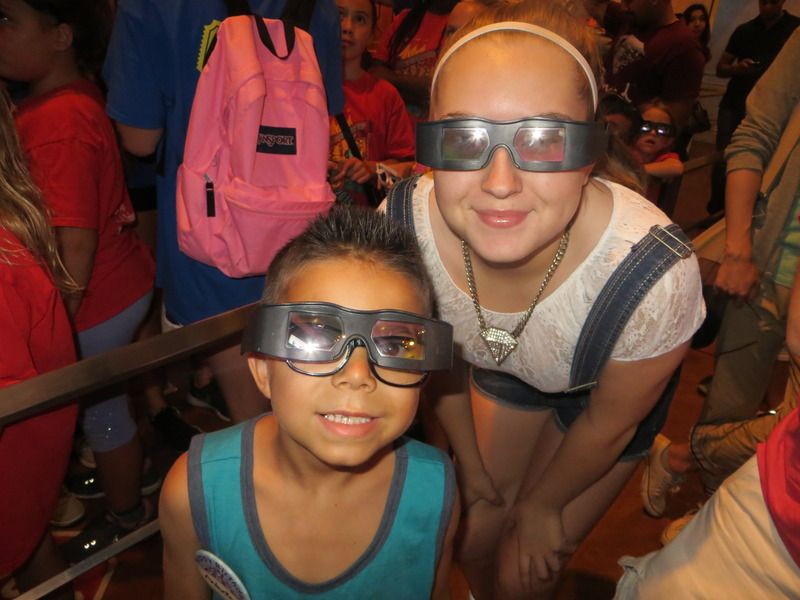 It's so fluffy I could die!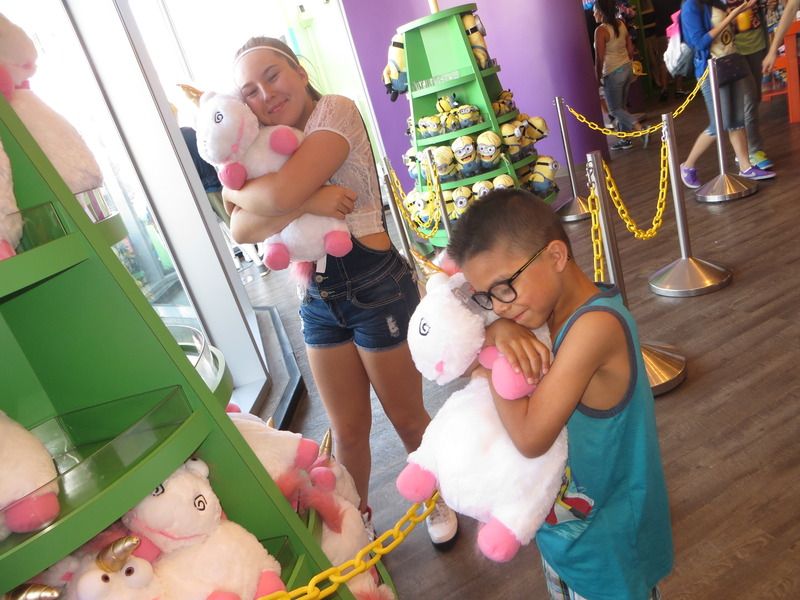 Antonio, Halie and I rode a Minion themed Dumbo style ride next. It was about a ten minute wait. The weather was beautiful by that point so I didn't mind waiting outside.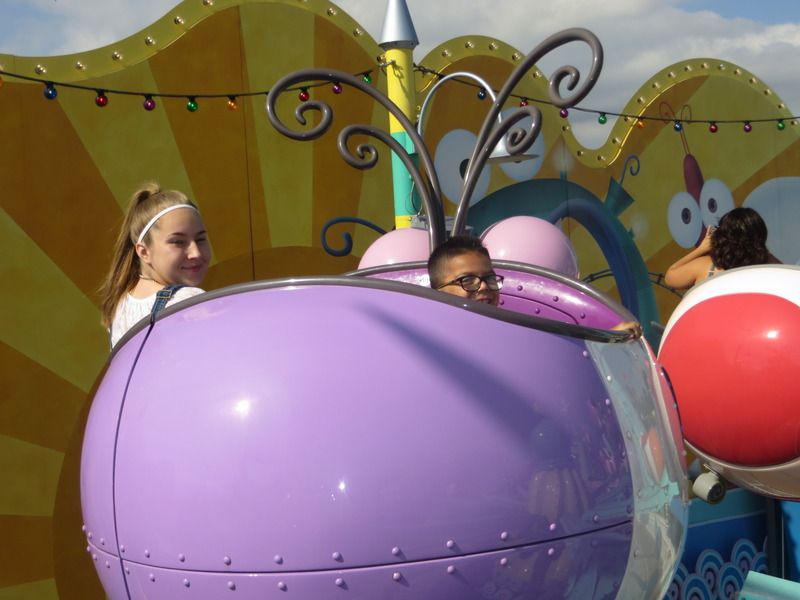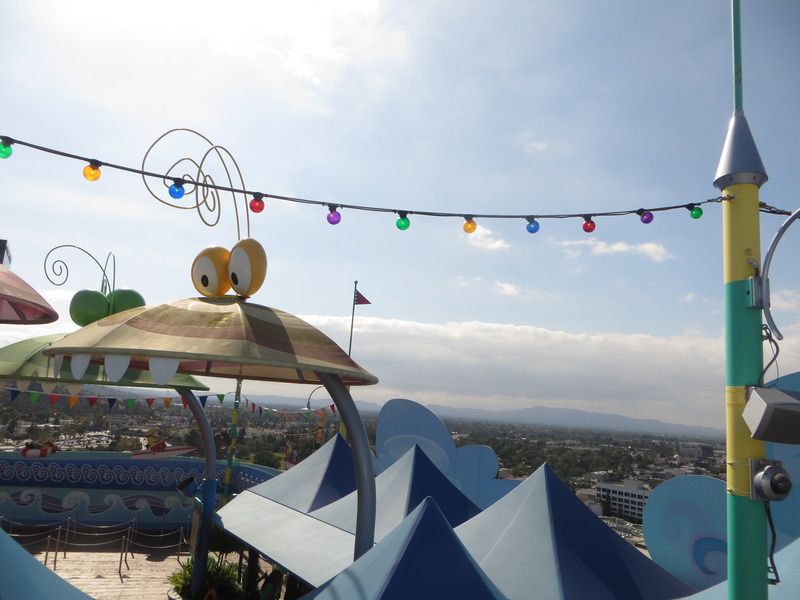 Next to the ride was a huge Minion water play area. Antonio didn't want to get wet. He said we should bring his swimsuit the next day so he could play. I purposely forgot to bring it the next day. Mean mommy.
Next, we went to the Shrek ride. You could see the Wizarding World of Harry Potter being built behind it.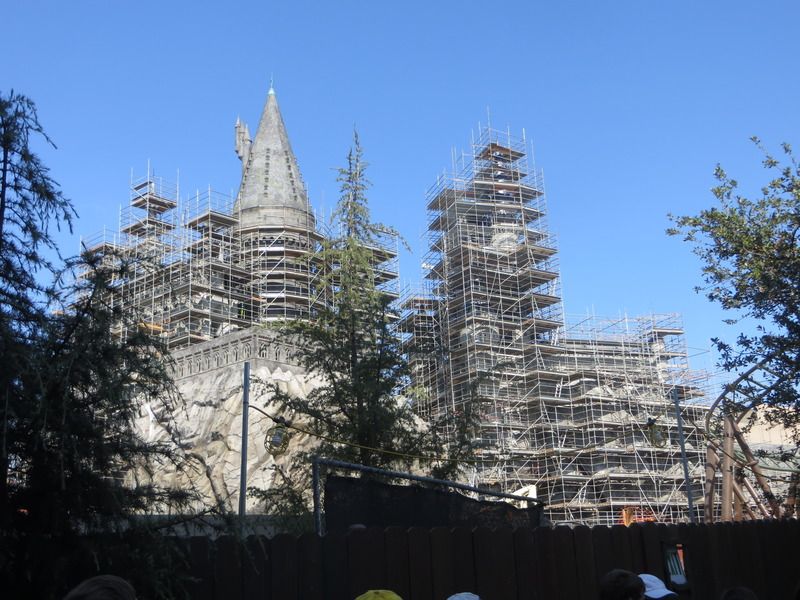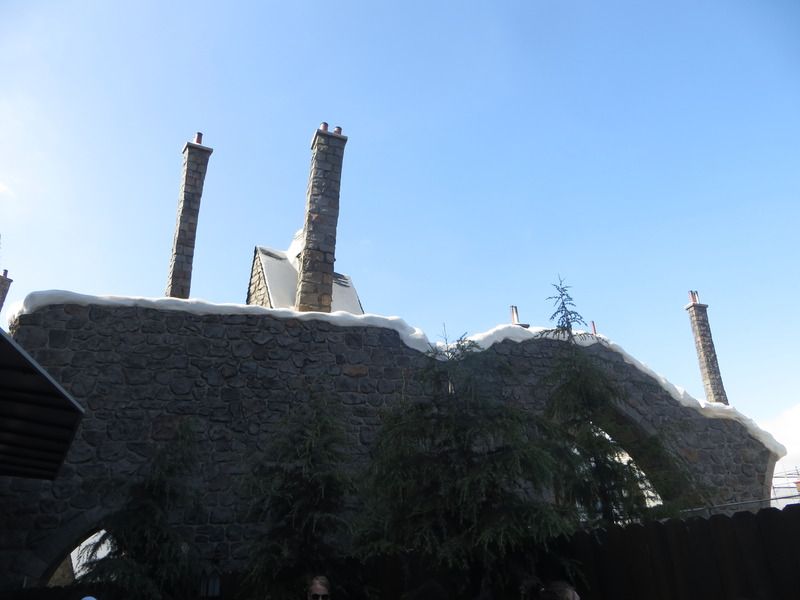 Antonio made his baby sister a bracelet out of grass or leaves or something while we waited.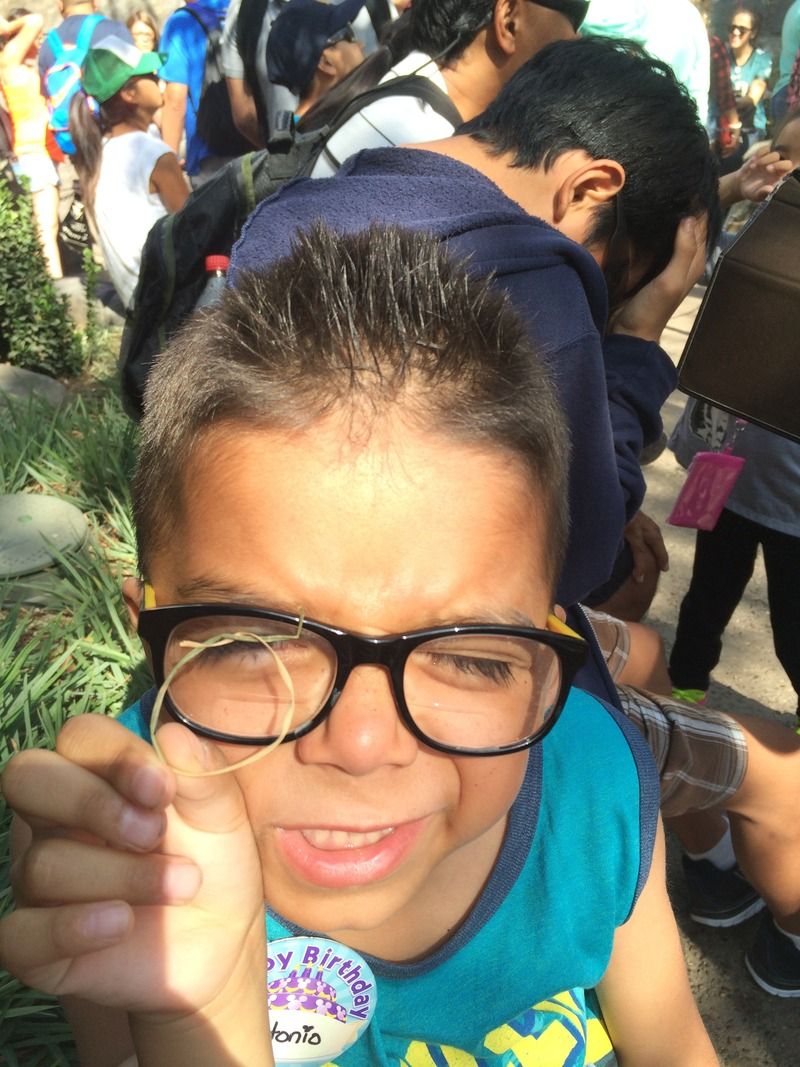 Antonio was a total whiner in this line. It was too long, he was hungry (I forgot to bring any snacks, epic fail!), his feet hurt, etc. I was getting ready to pull him out of line, find a bathroom, and deliver a beating, when the line finally moved and we got inside. It was a cute show, and we all enjoyed it.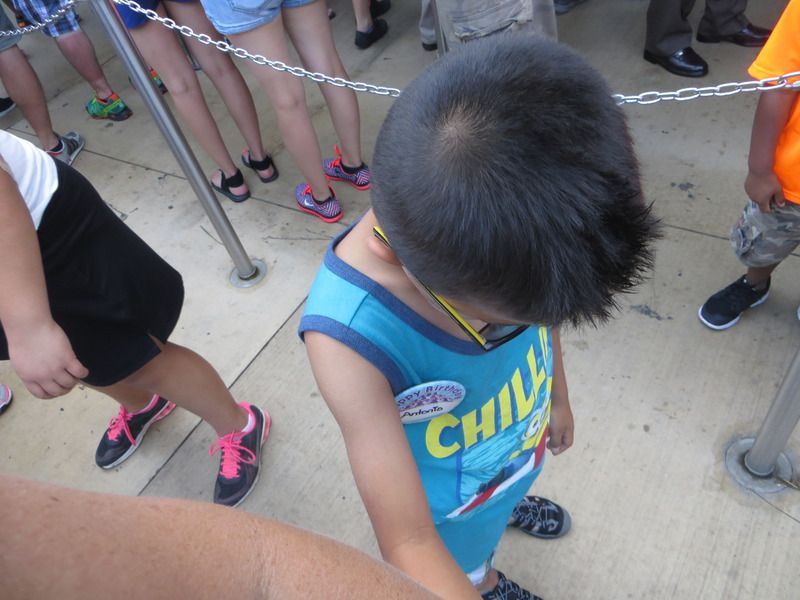 We headed to the Simpson's area afterwards. Antonio pointed out the billboard advertising the game I play on the iPad.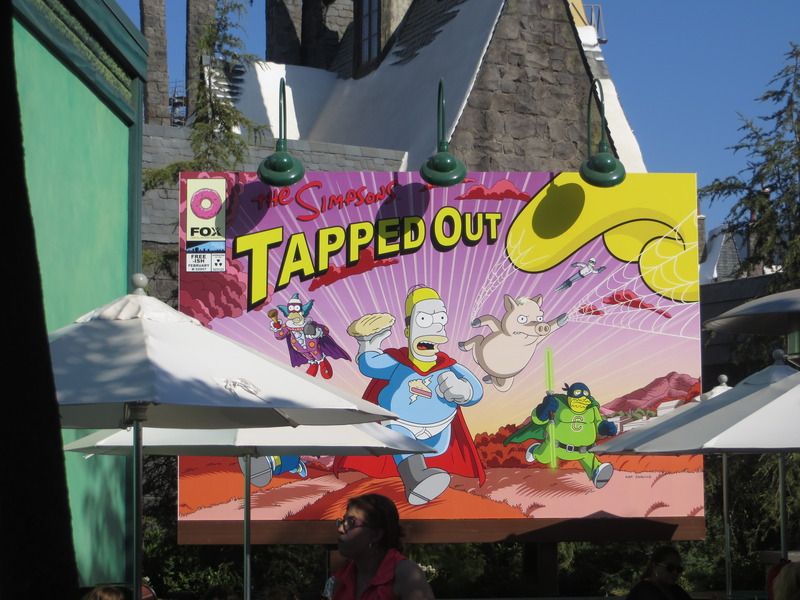 Quentin and I love Simpsons, so of course we love this area!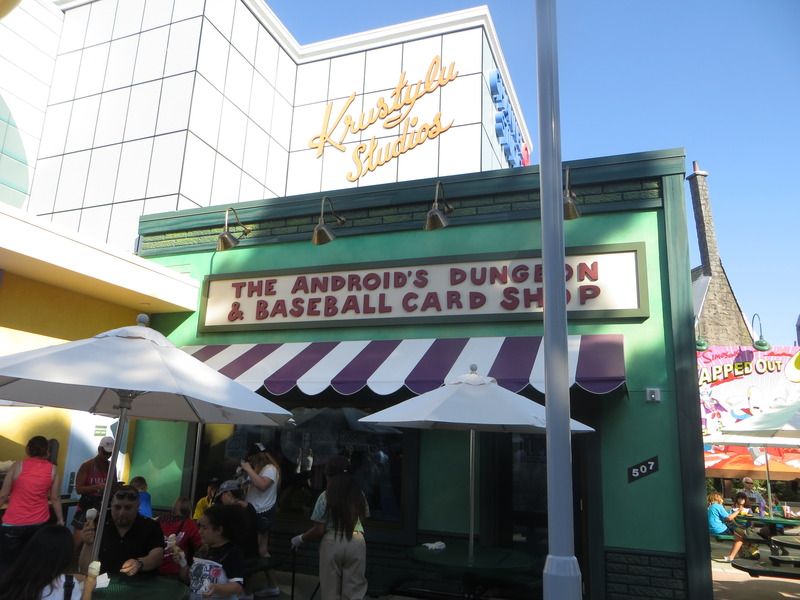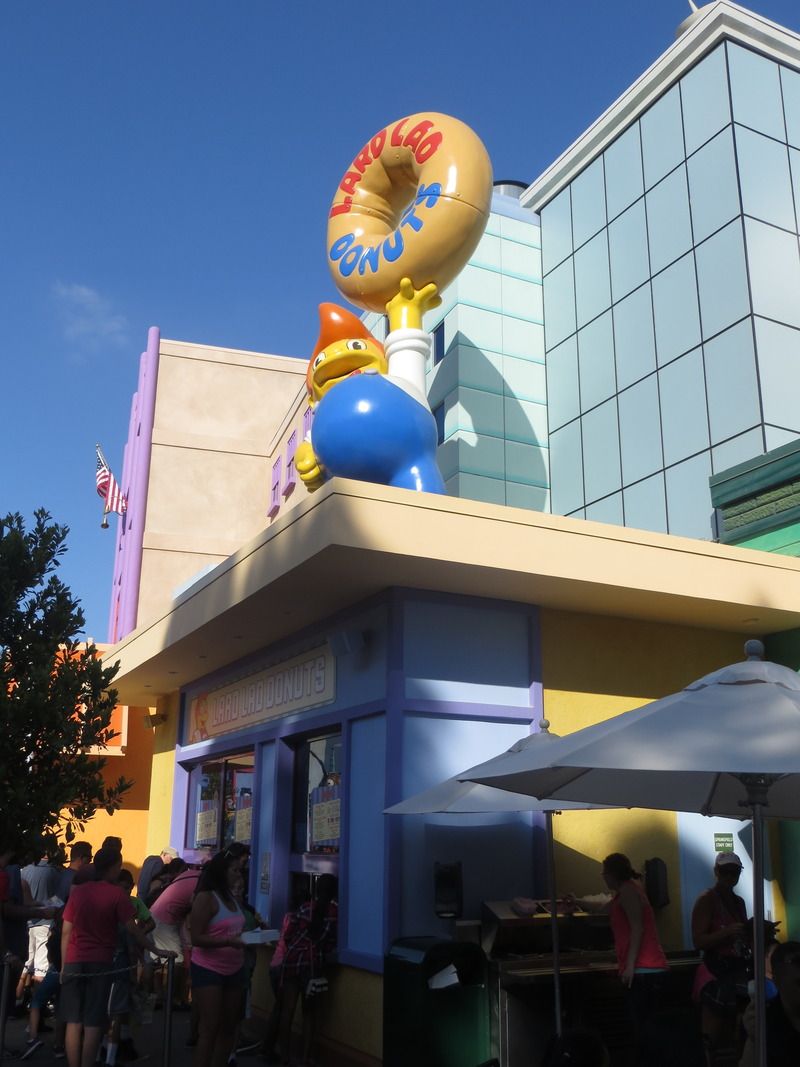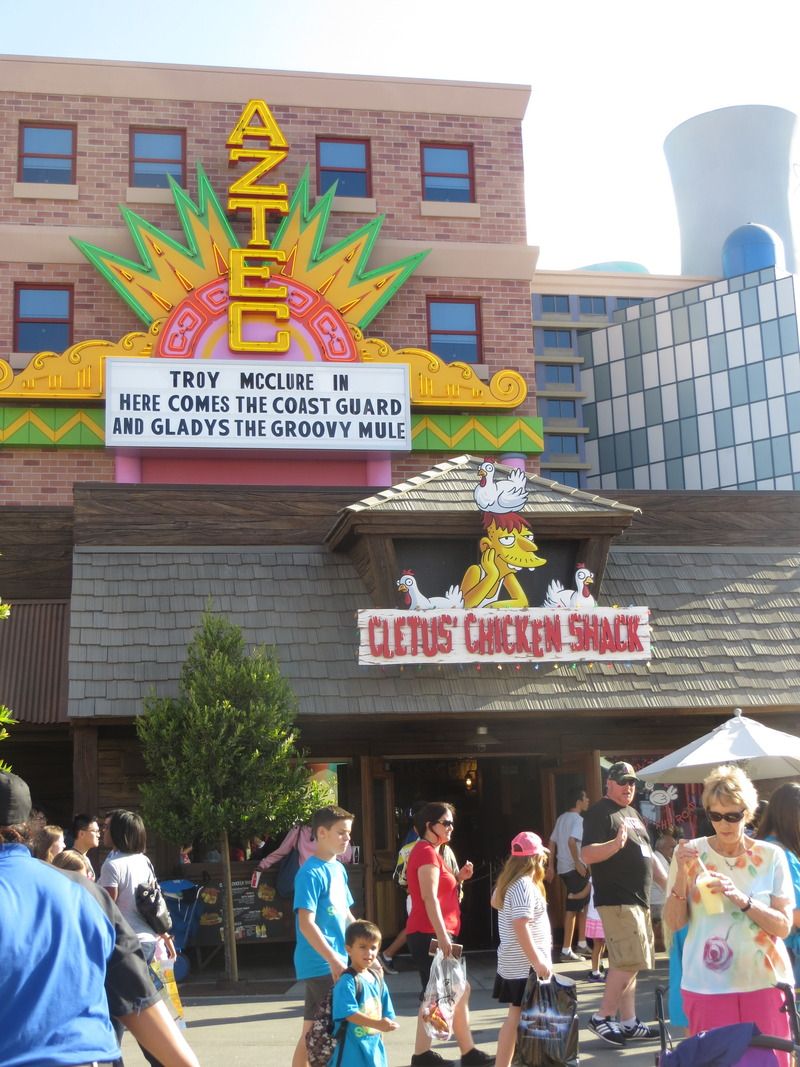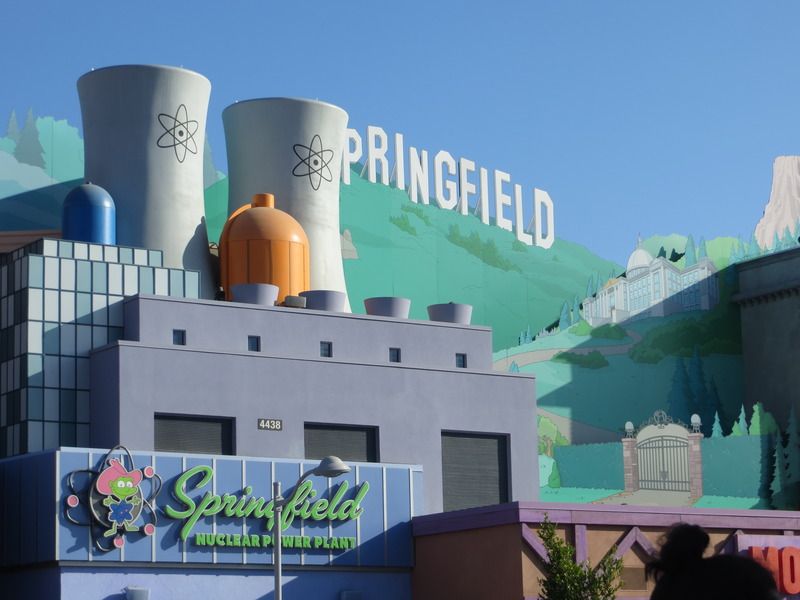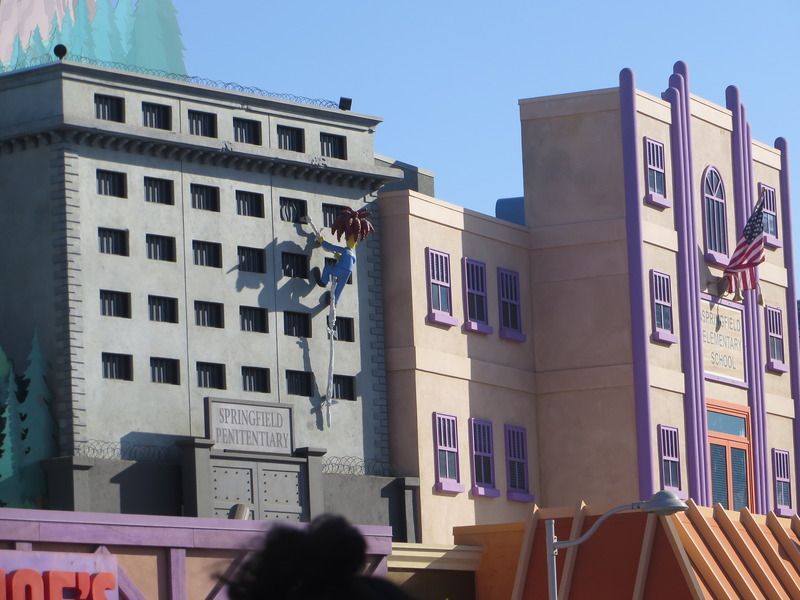 Halie was mad that she got lukewarm on the love machine and Antonio got Cassanova.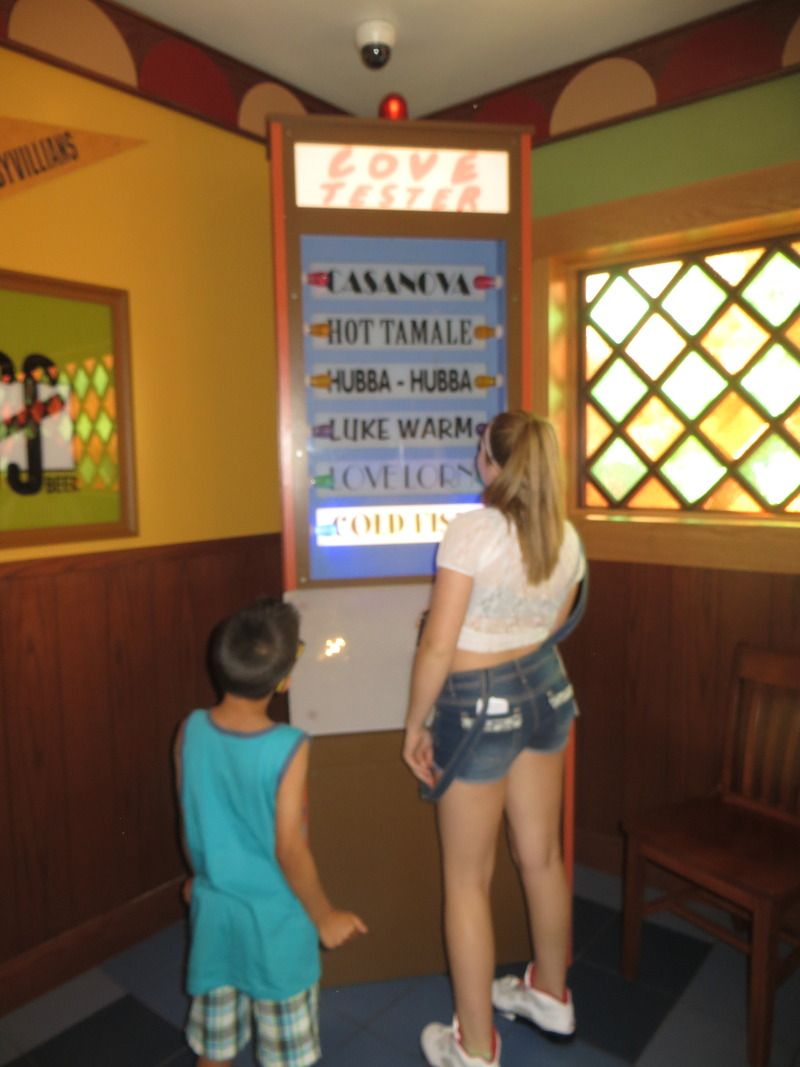 The Simpsons!
Antonio was dying to play some carnival games, so we stopped and did that. They had a card you could buy for like $20 dollars and play all of the games listed. Except I realized later, you could play all but one. Weird. Why have 9 games listed if you can only play 8.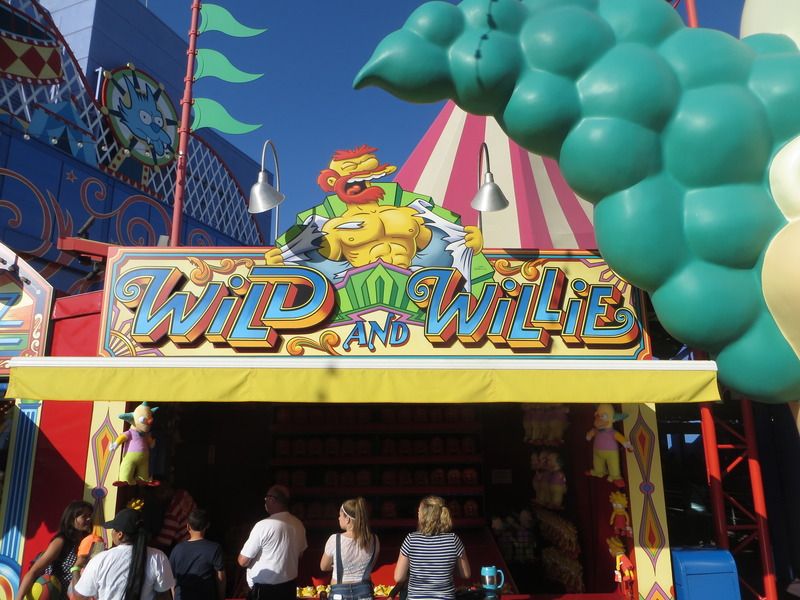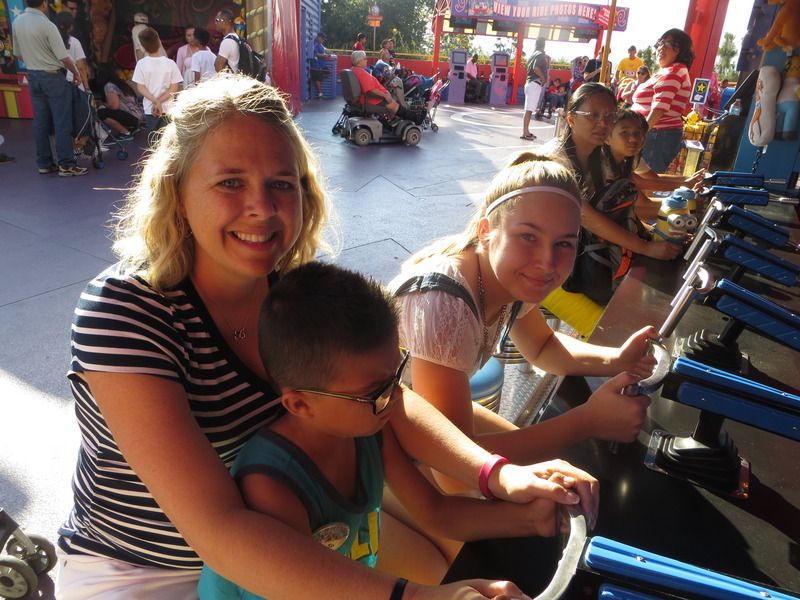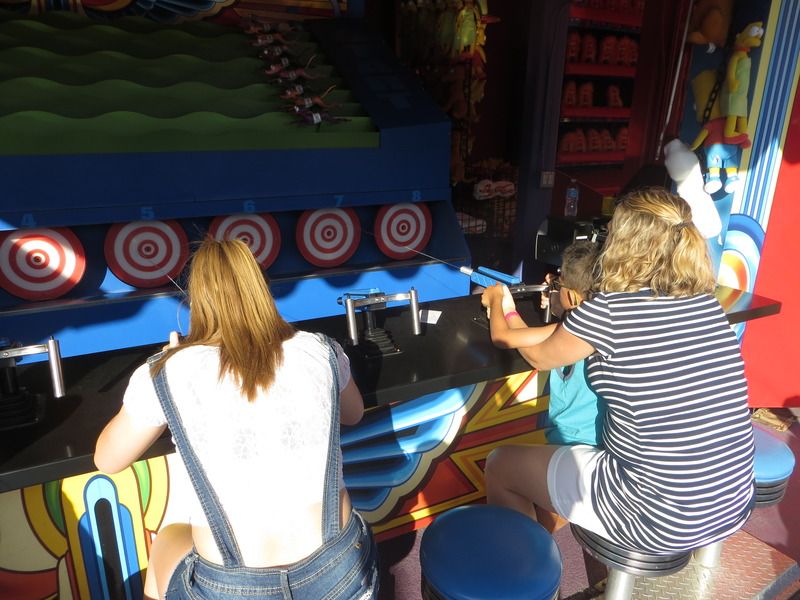 This was sitting by one of the games.
He won a Bart Simpson doll and a Krusty doll.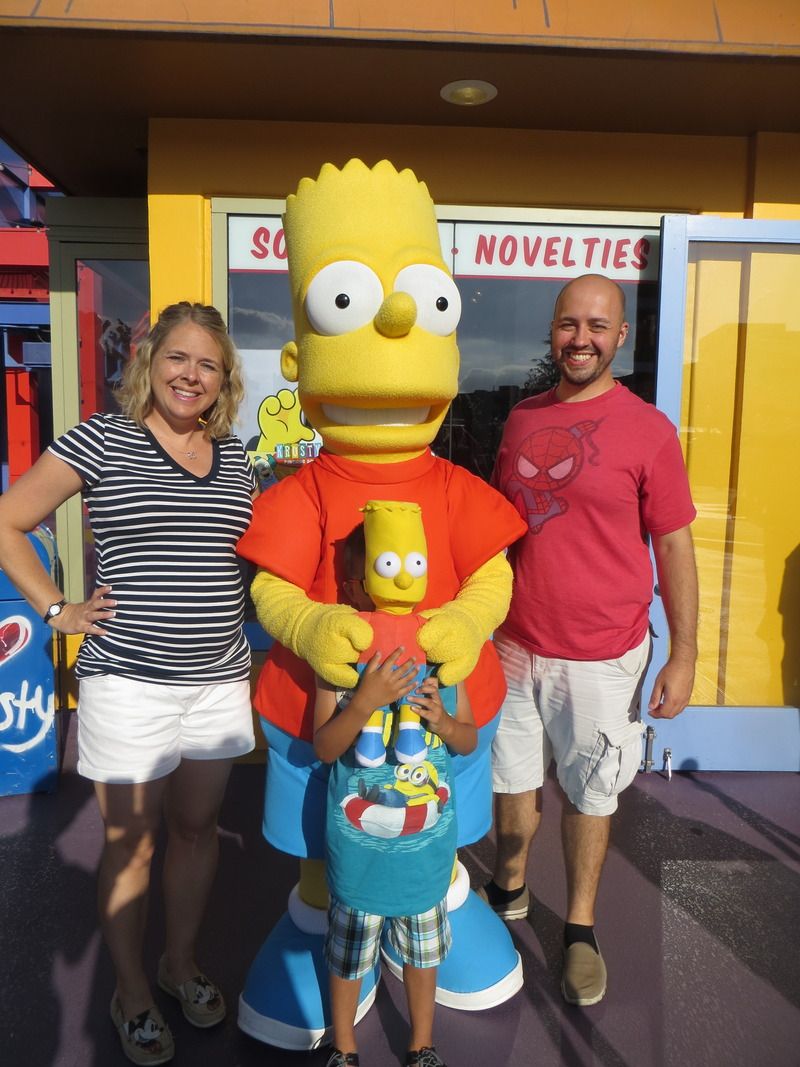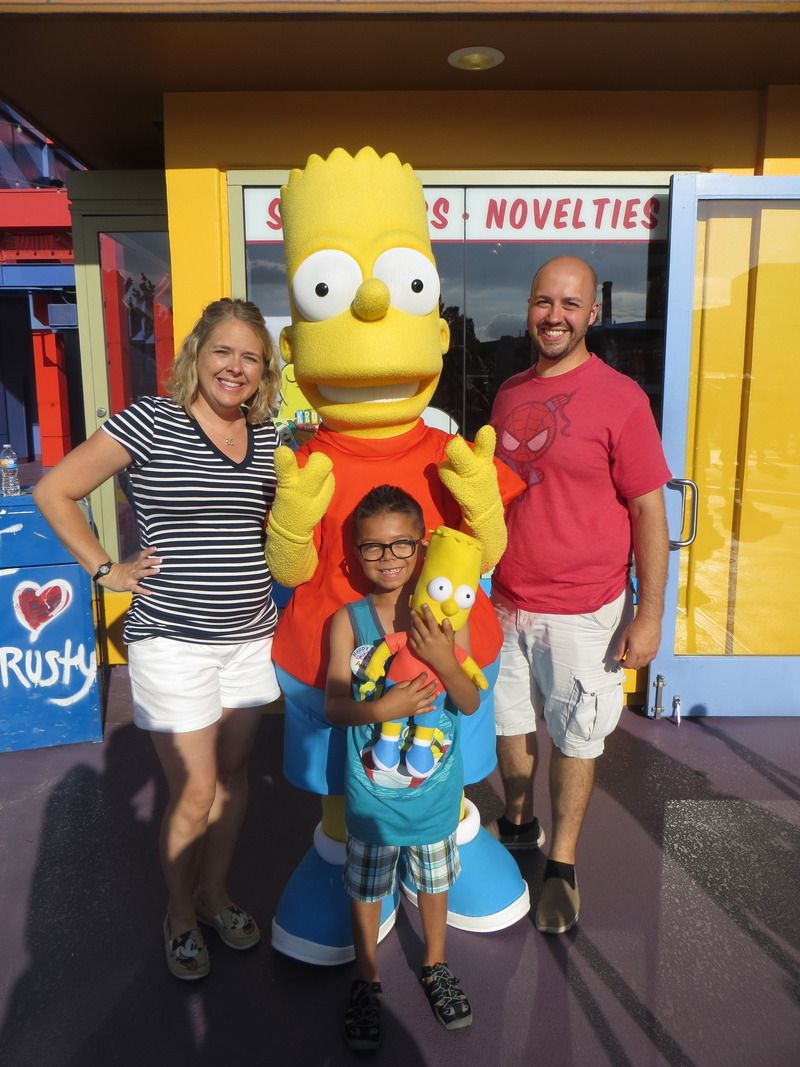 Quentin got a Duff beer.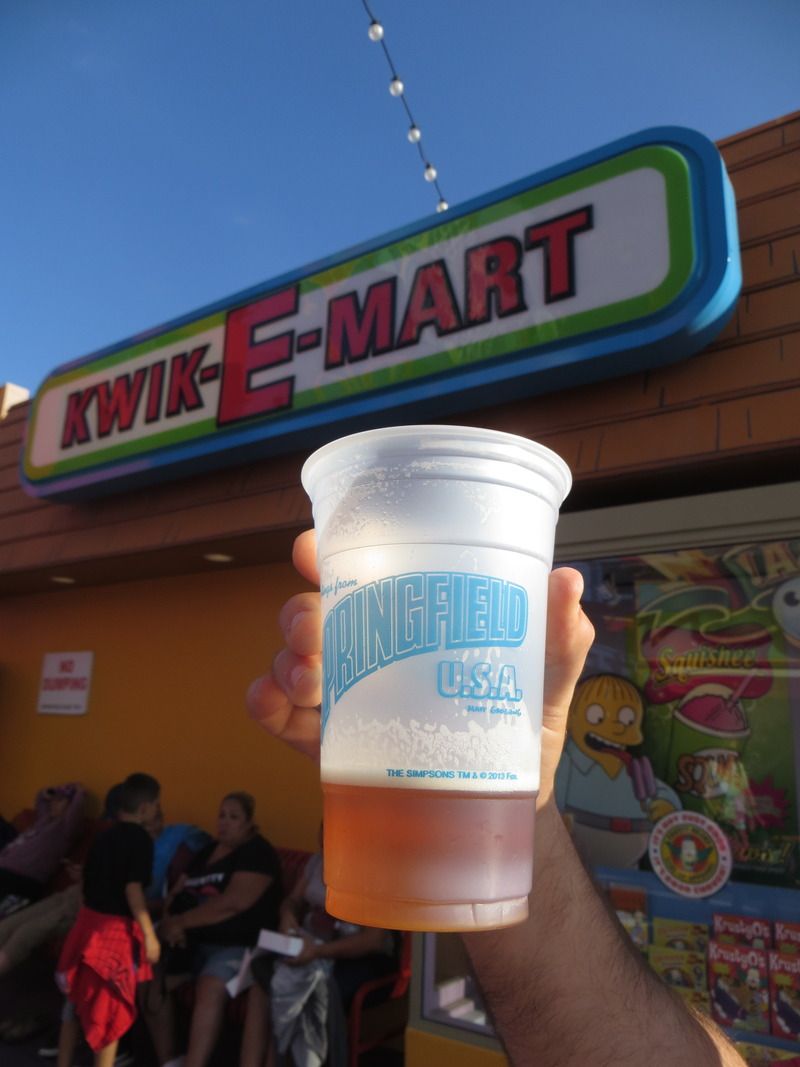 Halie played a basketball game and was extremely mad when she lost. I told her the rims are bent and it's hard to win. She didn't want to give up.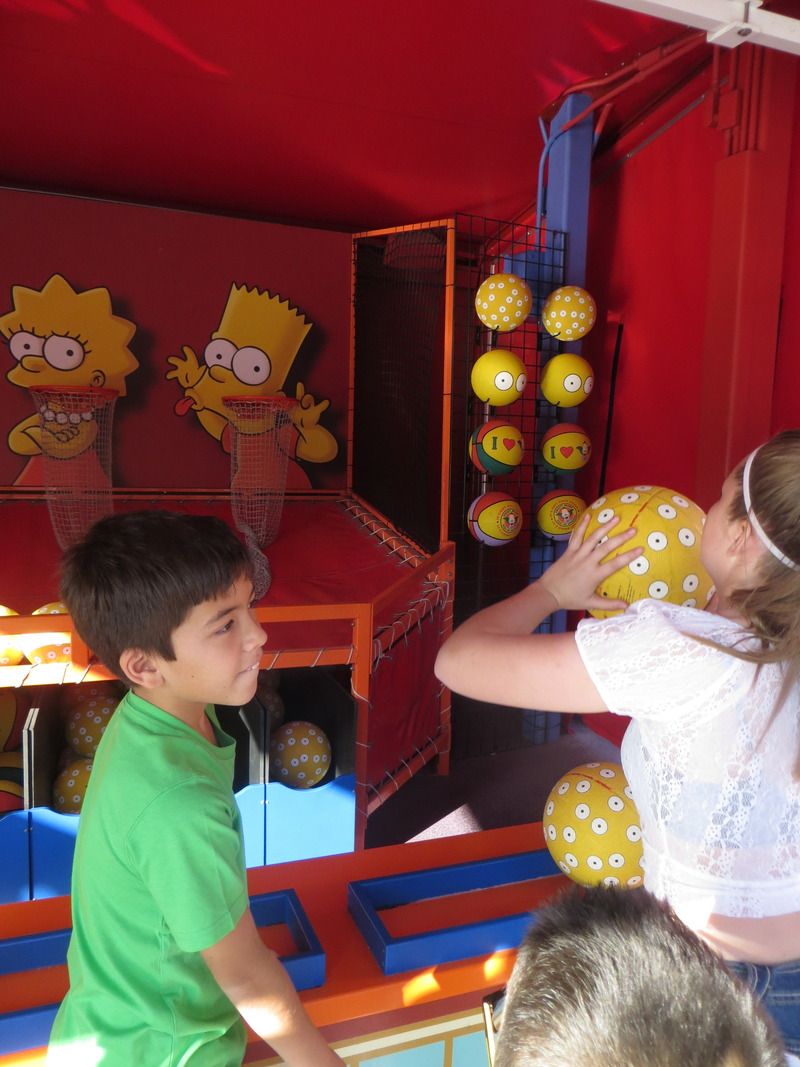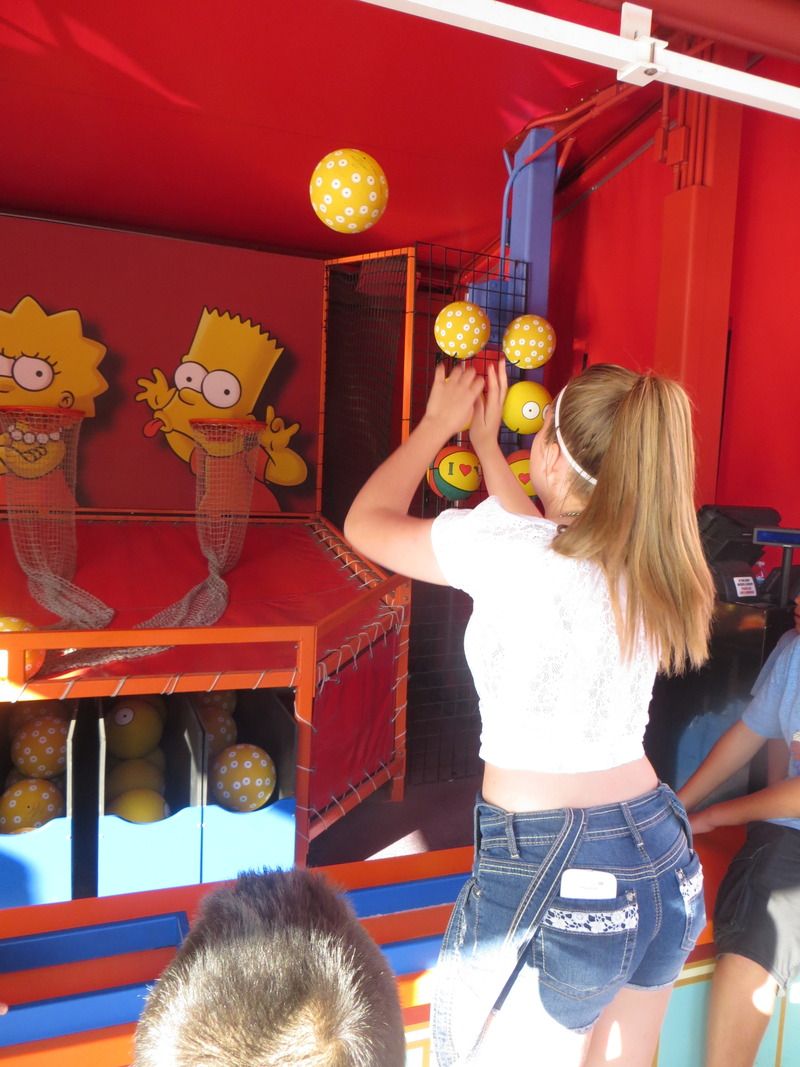 We were all hungry by now, so the kids and I went to Cletu' Chicken Shack and got a meal to share. Quentin went to get donuts from Lard Lad and came back with donuts and bonus tacos from the Bumblebee Man's taco truck! All of the food was delicious. There was a sauce that came with the tacos that was crazy hot and definitely needs to be avoided!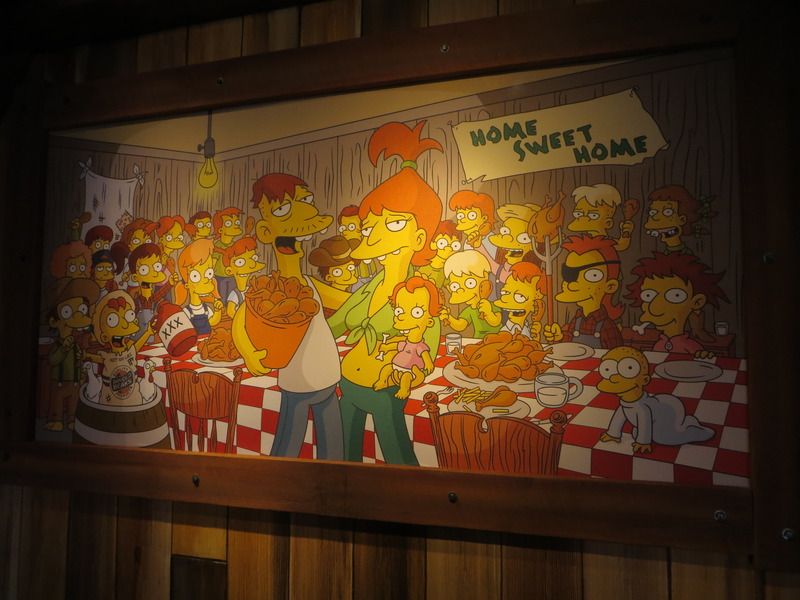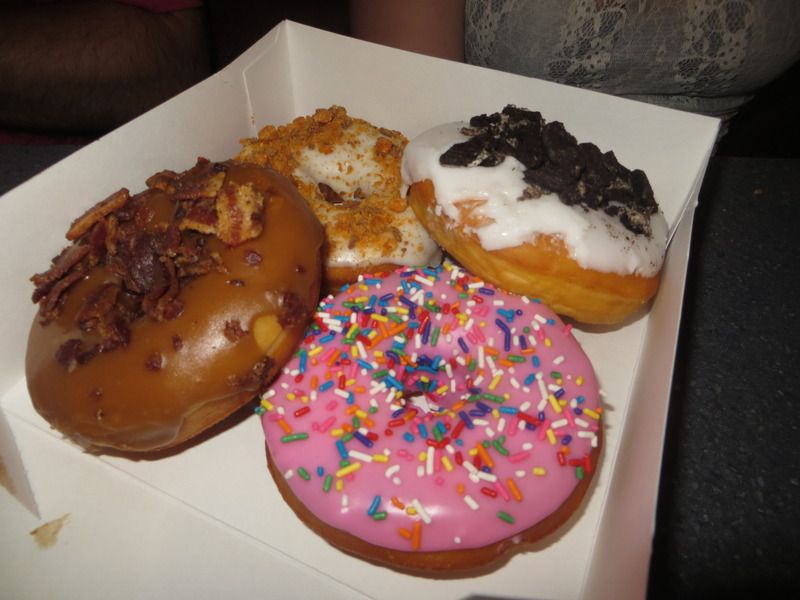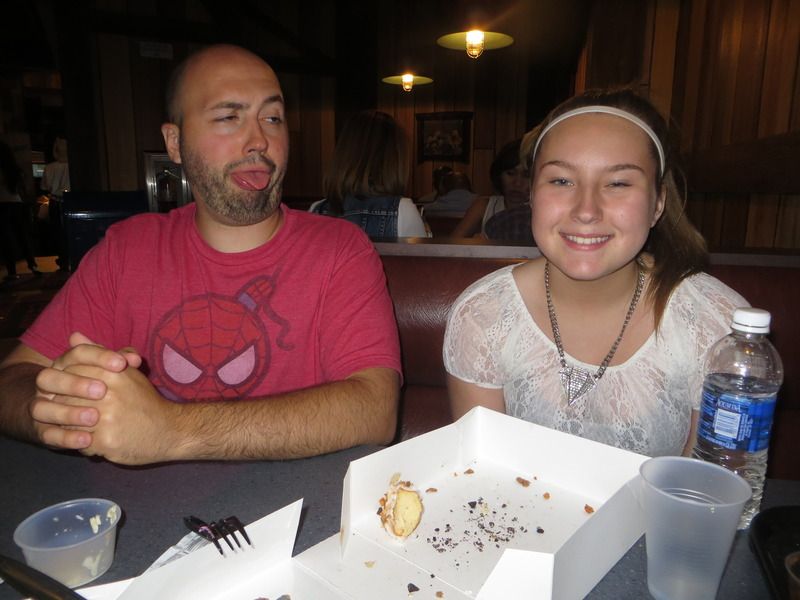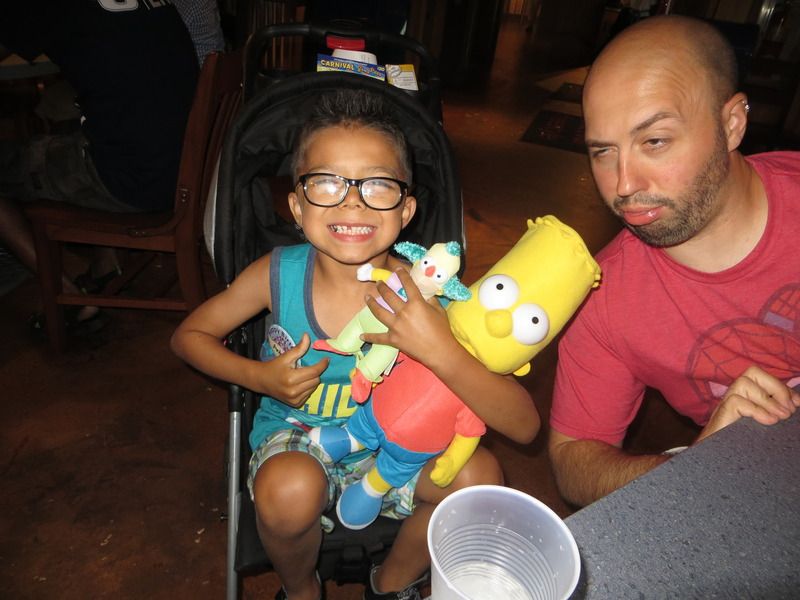 More cute Simpson's stuff!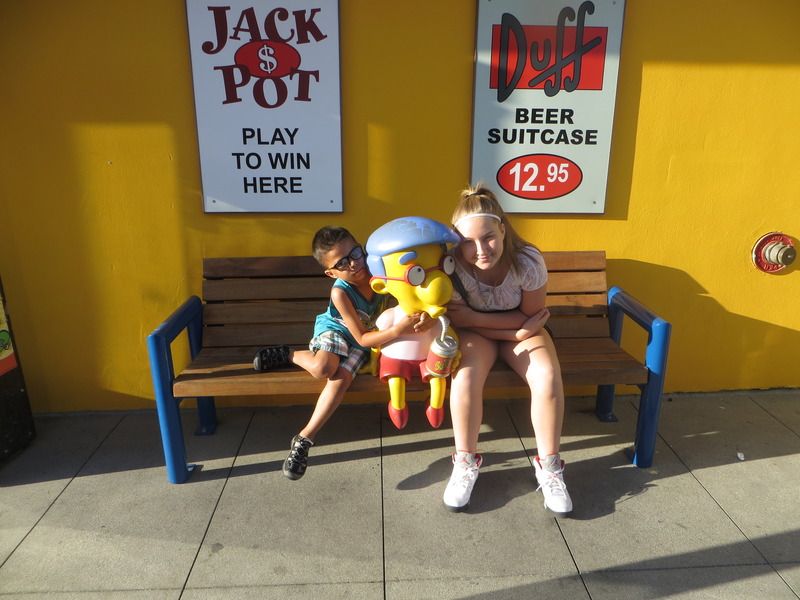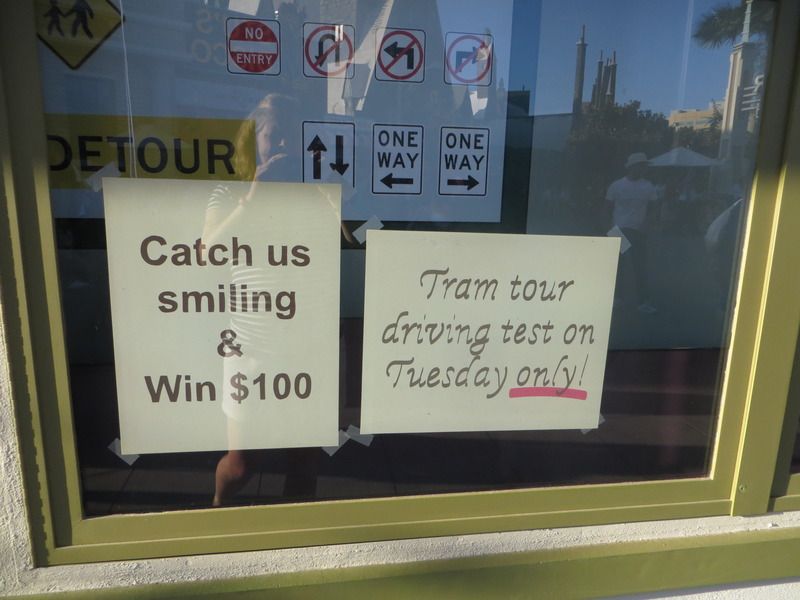 Time for Halie to get her license.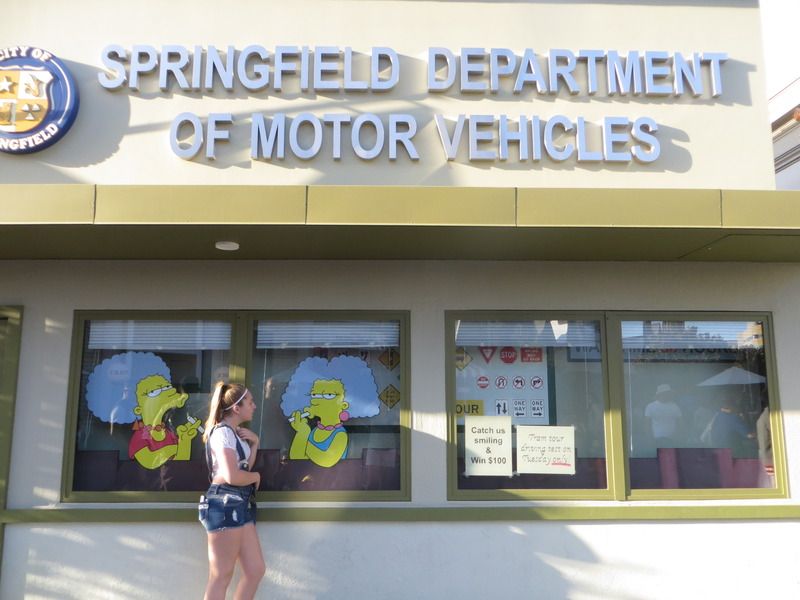 After we ate, we decided to go to the Backlot tour. The wait time was under an hour for the first time since we got there. We had read online that due to the new Fast & Furious part, the lines get crazy and you should go first thing in the morning. I was hoping we could get it out of the way, and do other rides in the morning.
The view going to the Backlot Tour was beautiful. California is definitely a beautiful state.
When we got to the bottom of the escalator, we just missed Marilyn Monroe. Halie was sad.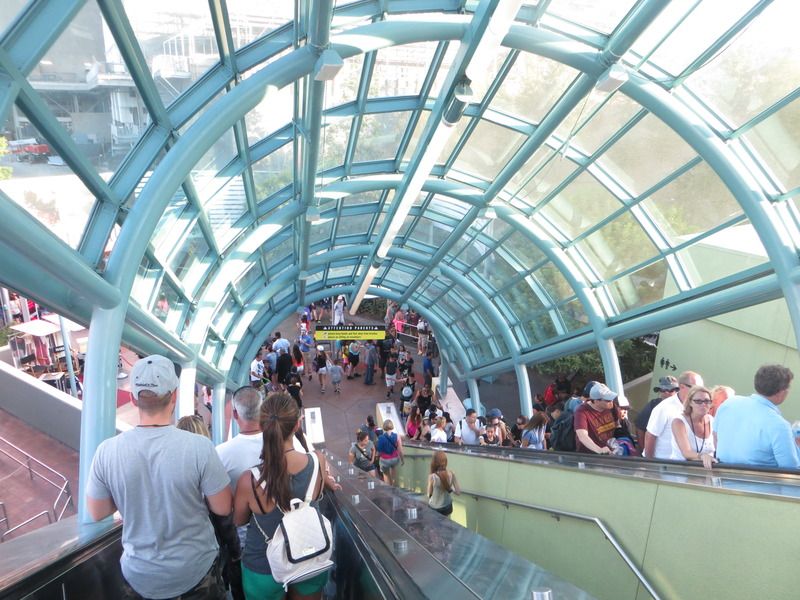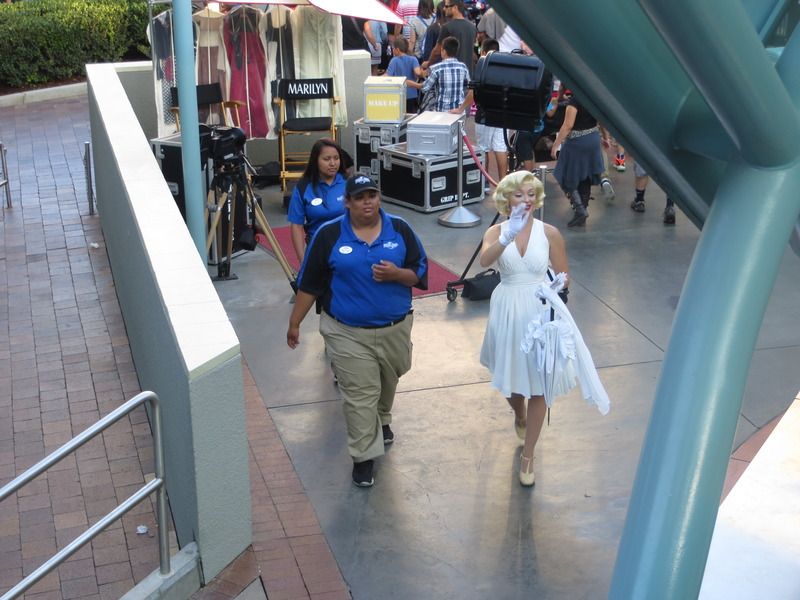 The wait in line was pretty long and boring, but they had tvs showing movie clips. We also discussed all of the movie posters for movies that Quentin had seen and none of the rest of us had.
Finally we were on the ride!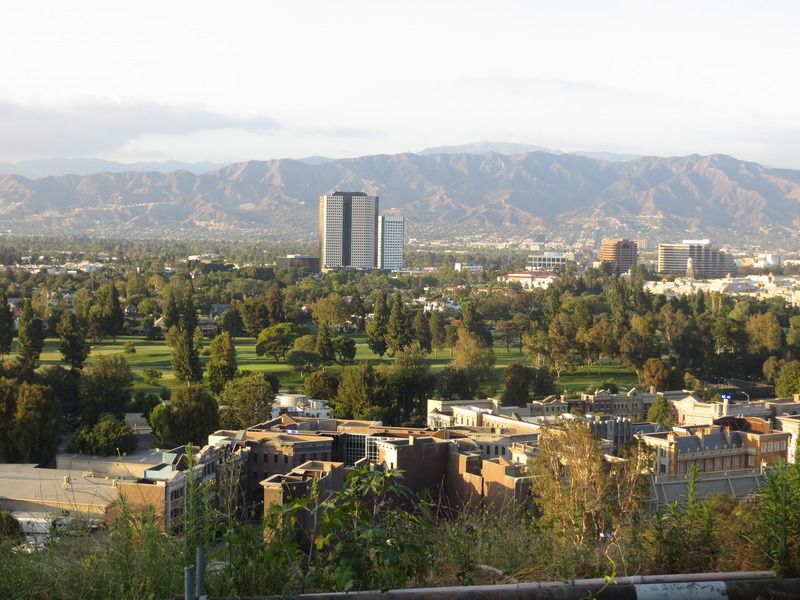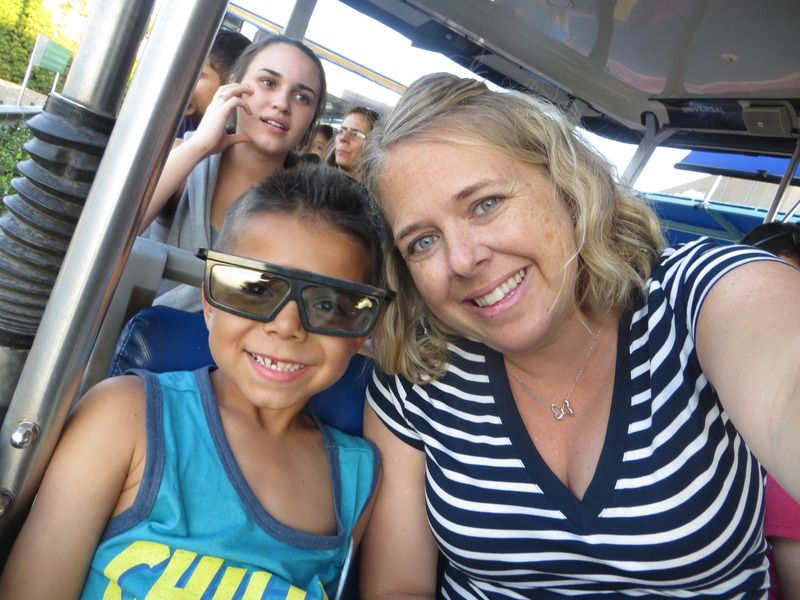 Although, you can't get Halie to put her phone down for anything.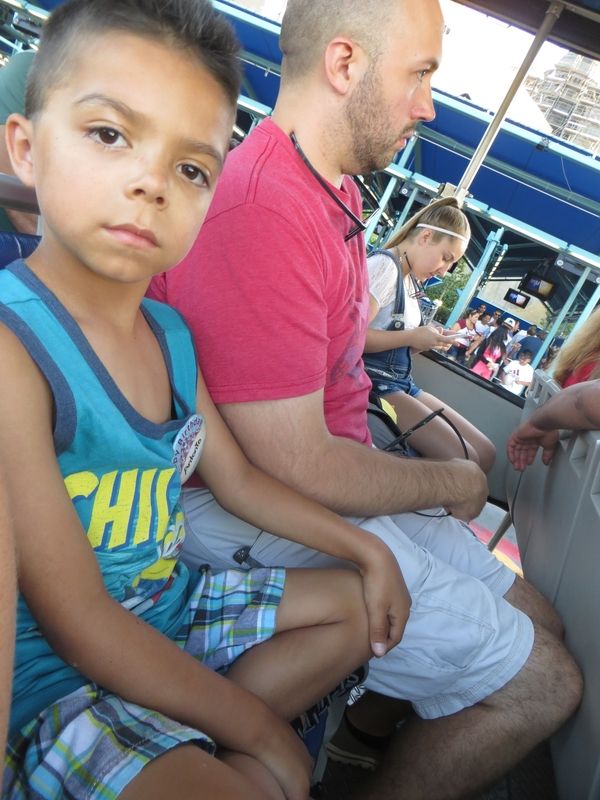 Universal Studios Fire Station.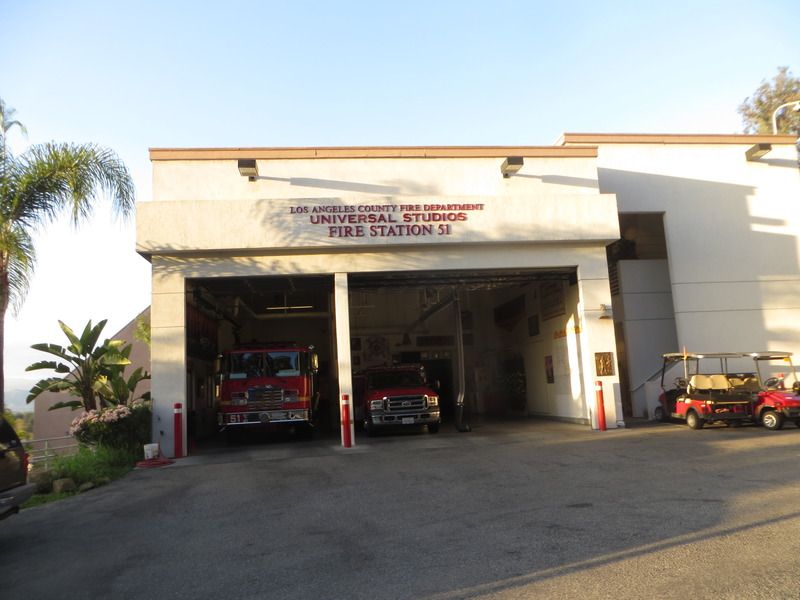 This part was cool, it had a bunch of movie posters with the year listed, dating clear back from the beginning of Universal Studios.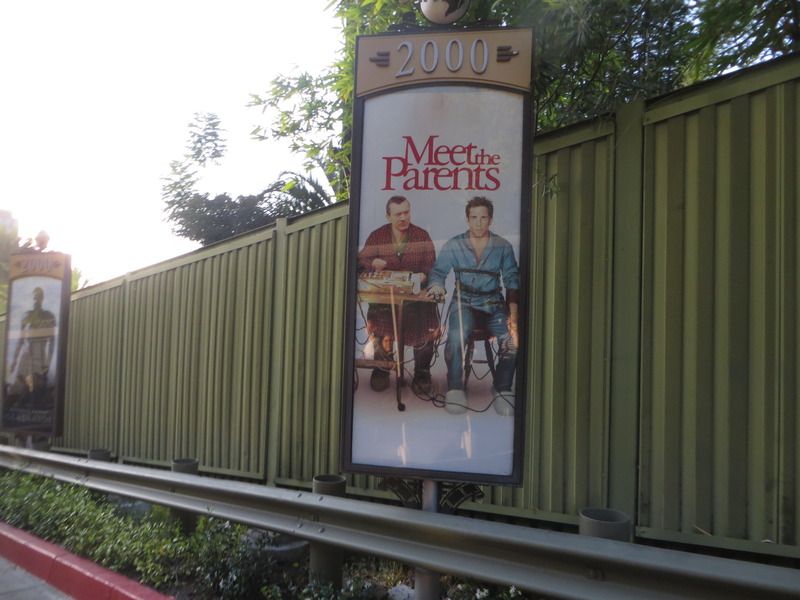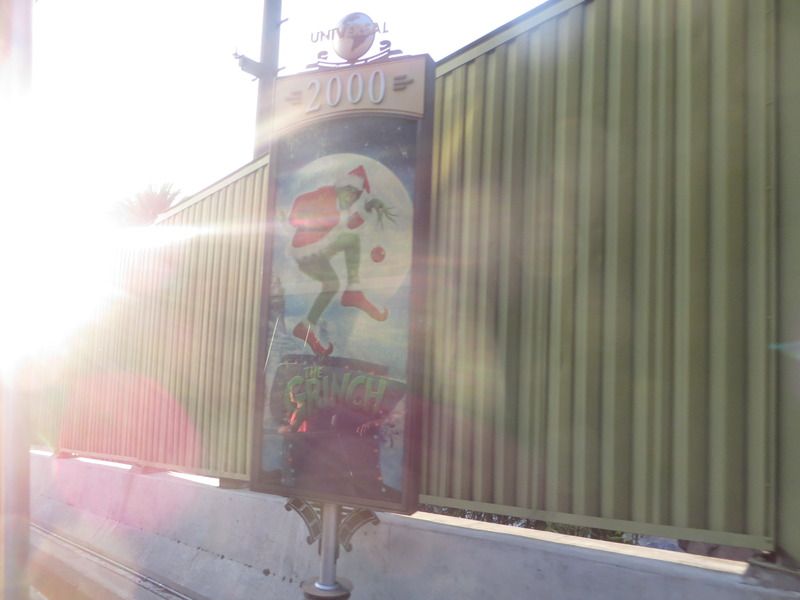 Stage 12 is where they film The Voice.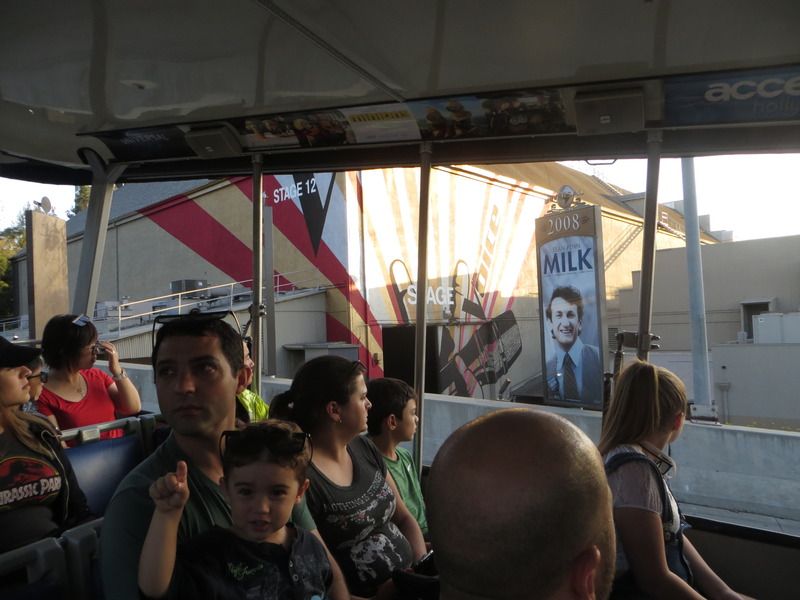 I love palm trees!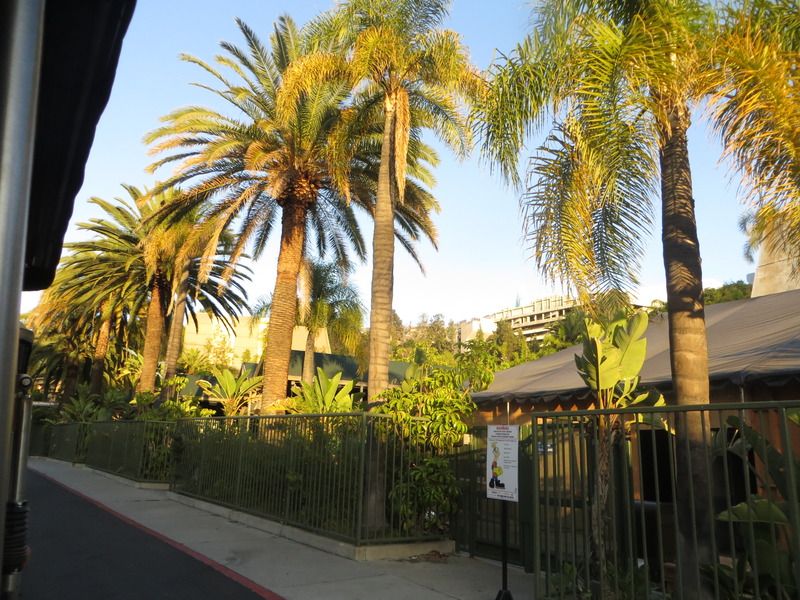 This was the old CSI set, they were redoing for another show.
Stage 27 is where they film The Mindy Project.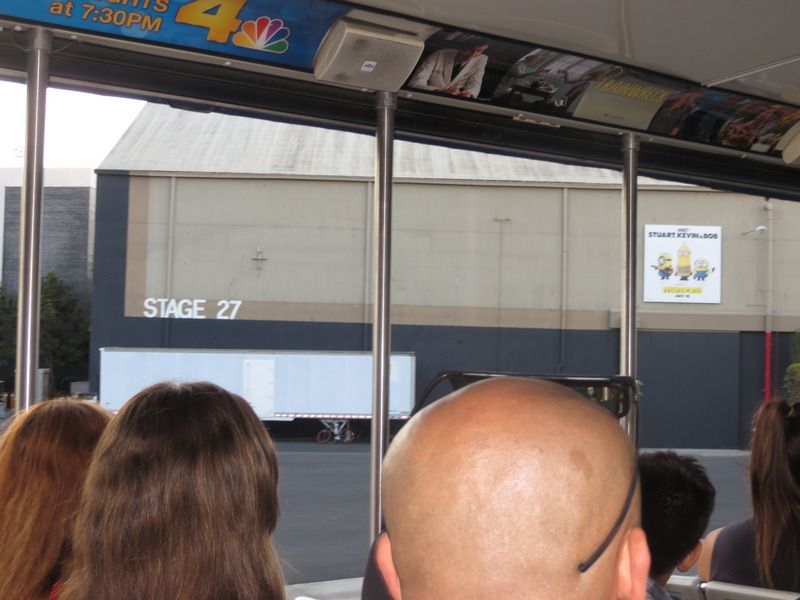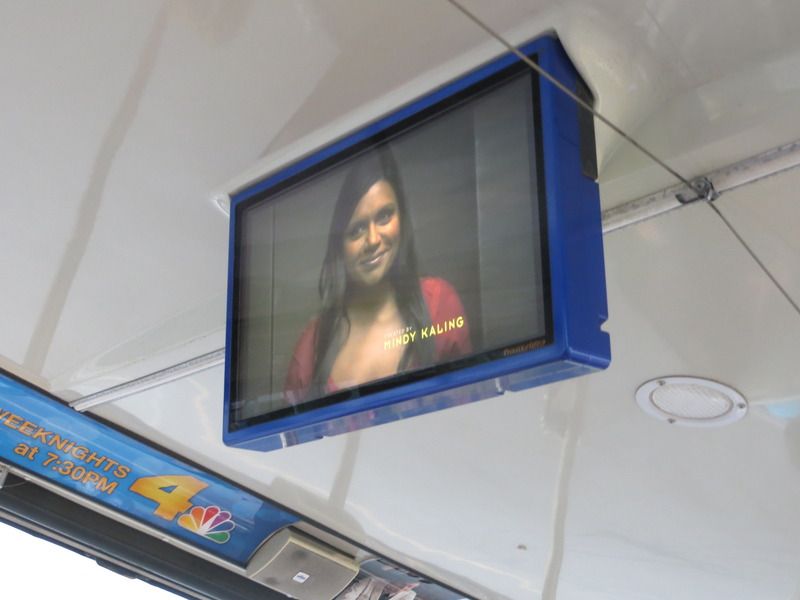 These little bungalows are where actors used to stay. Now they are offices for movie directors.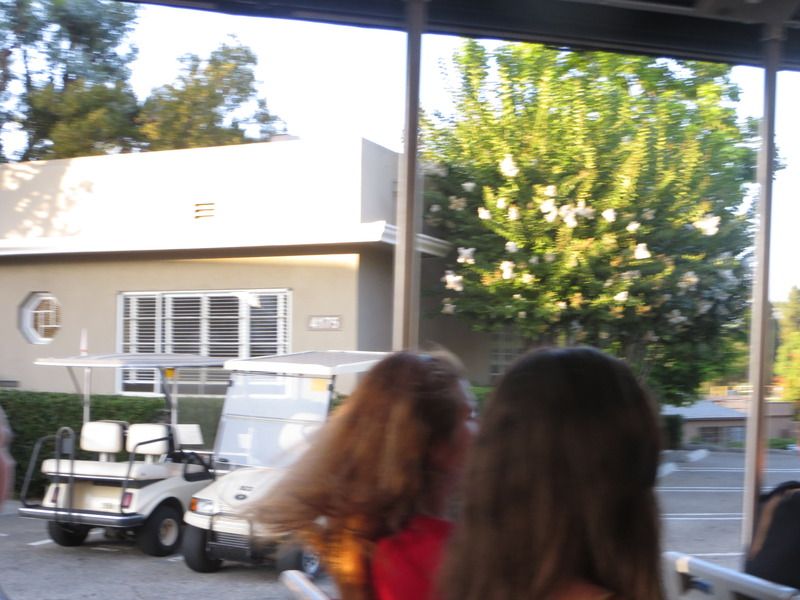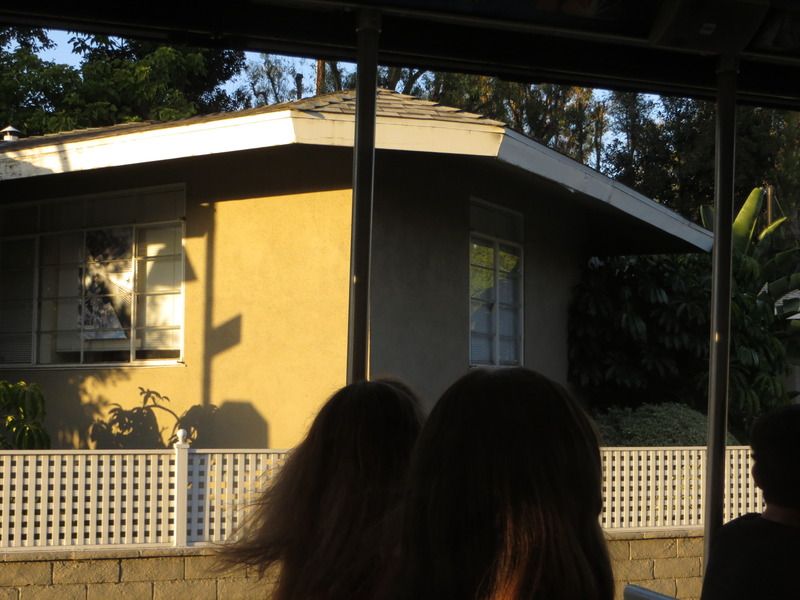 This bungalow used to be Alfred Hitchcock's.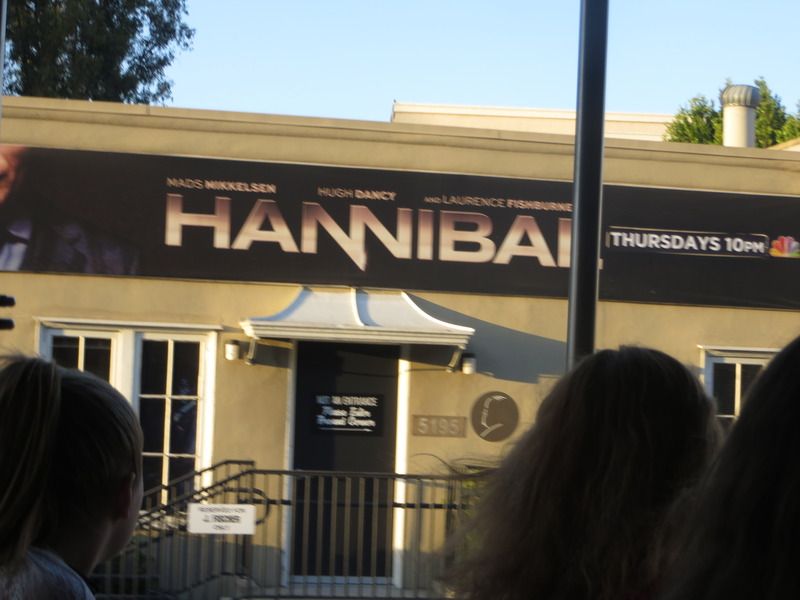 Here we are heading in to Skull Island from King Kong. It was a cool 4-D show that Antonio loved. You could see King Kong fighting a T-Rex.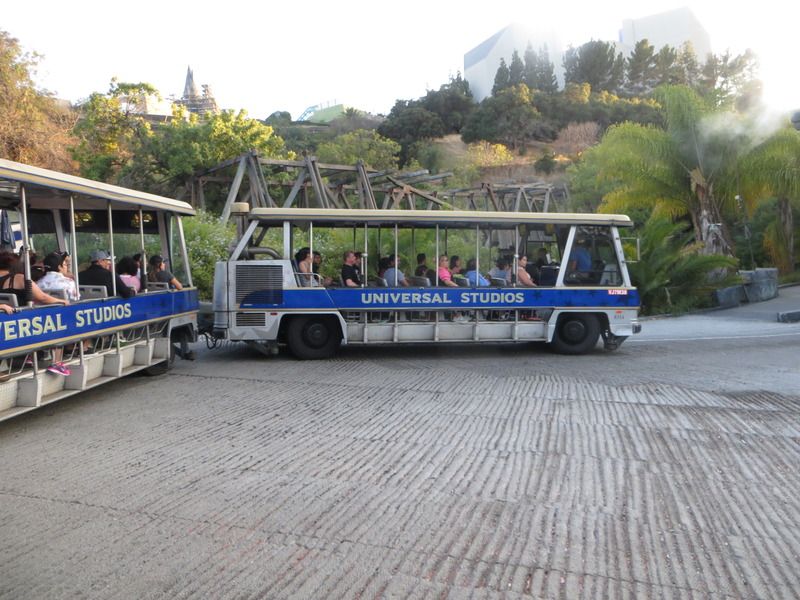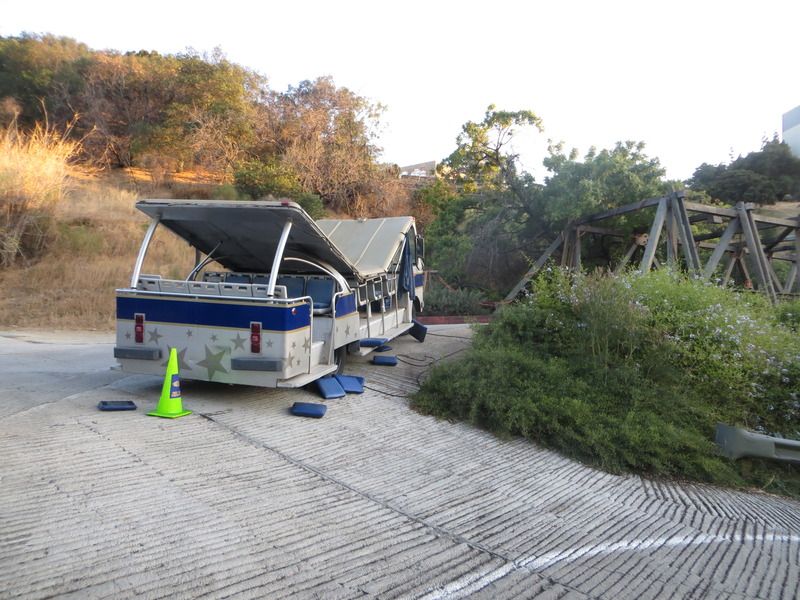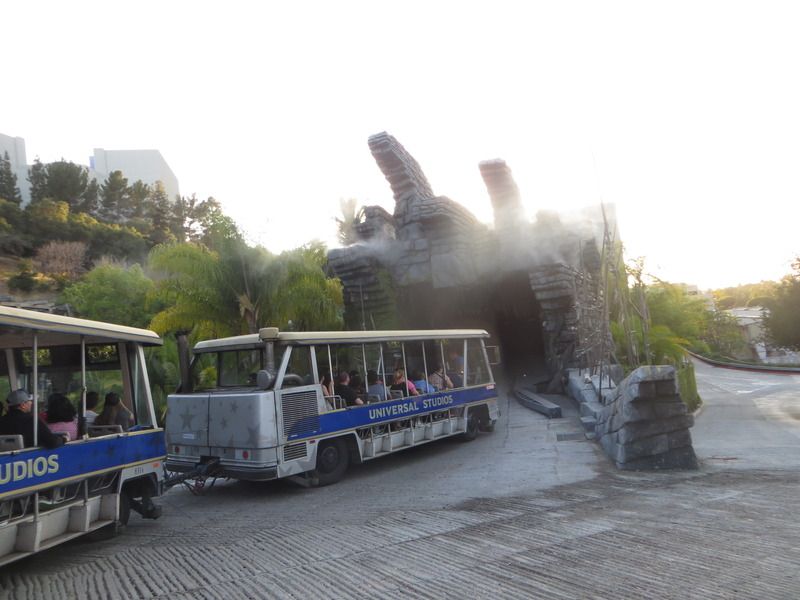 This is heading in to Jurassic Park.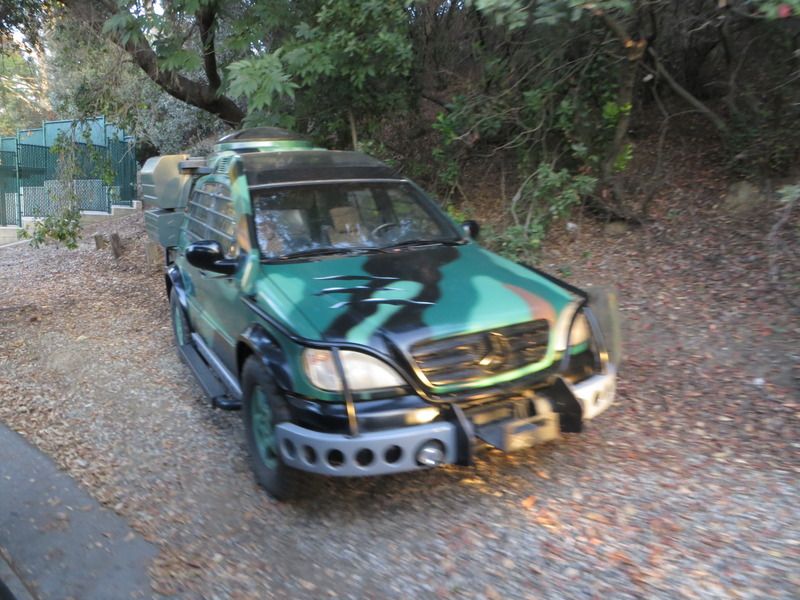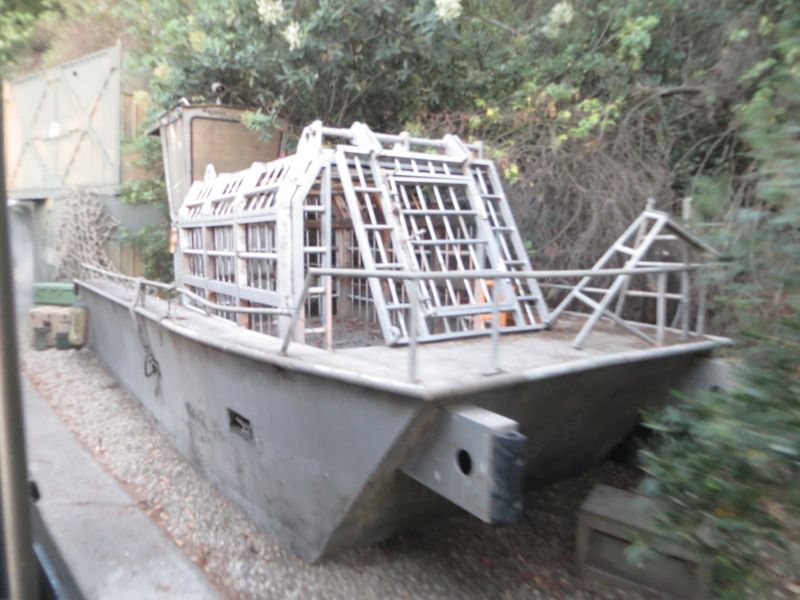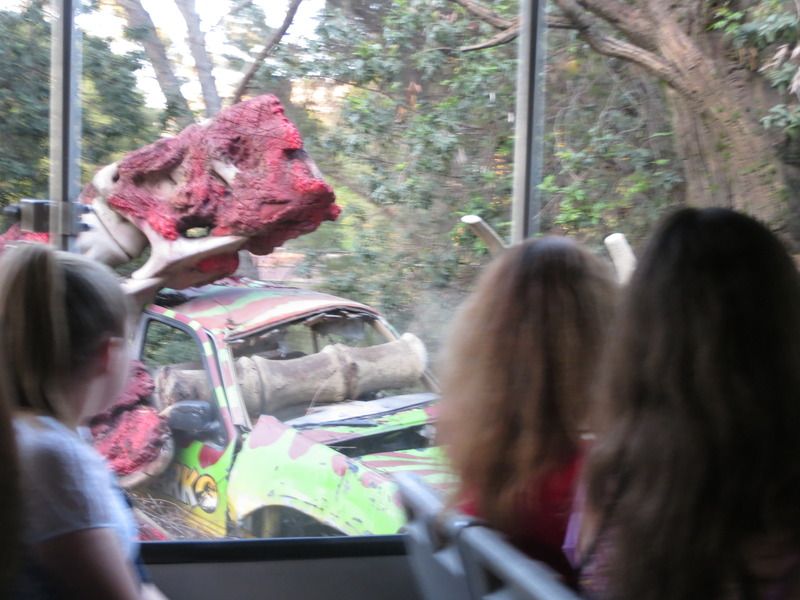 This was a New Mexico set. It was used in the movie Big Fat Liar. Halie got scared when the flood came.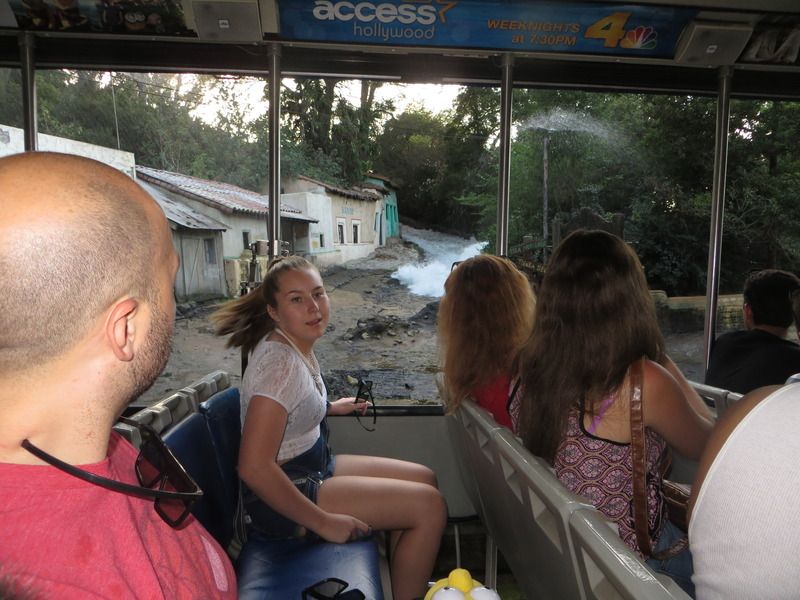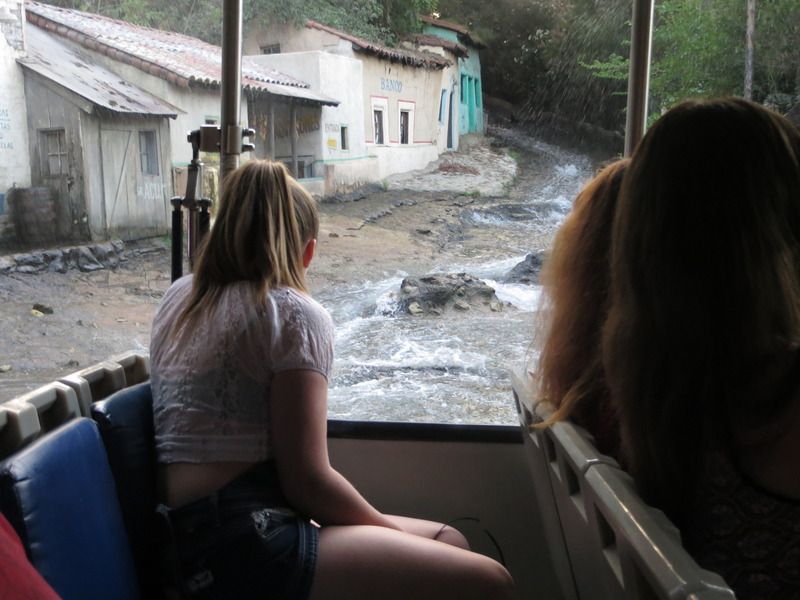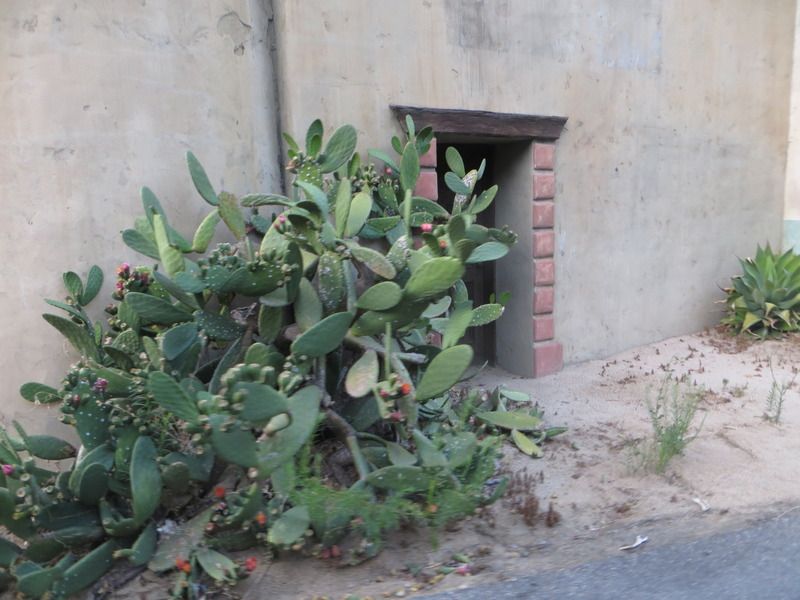 This was a Wild West set where many old westerns were filmed.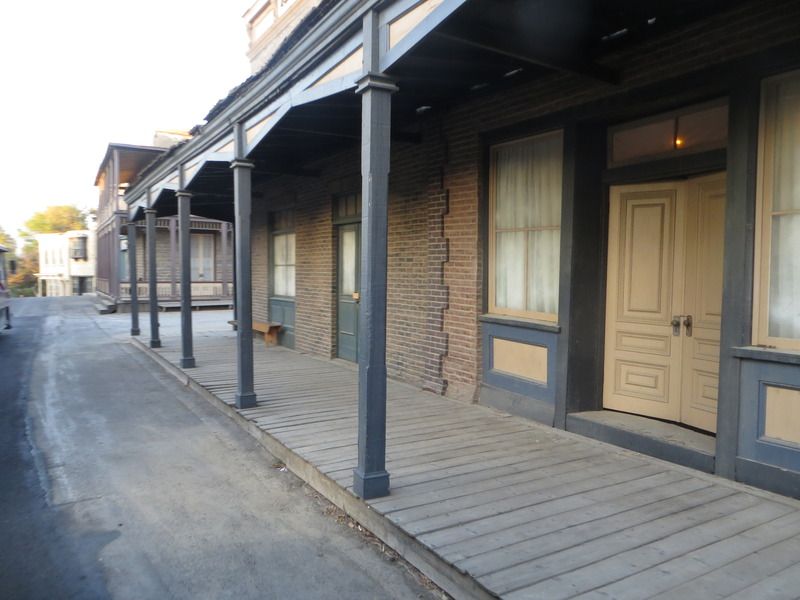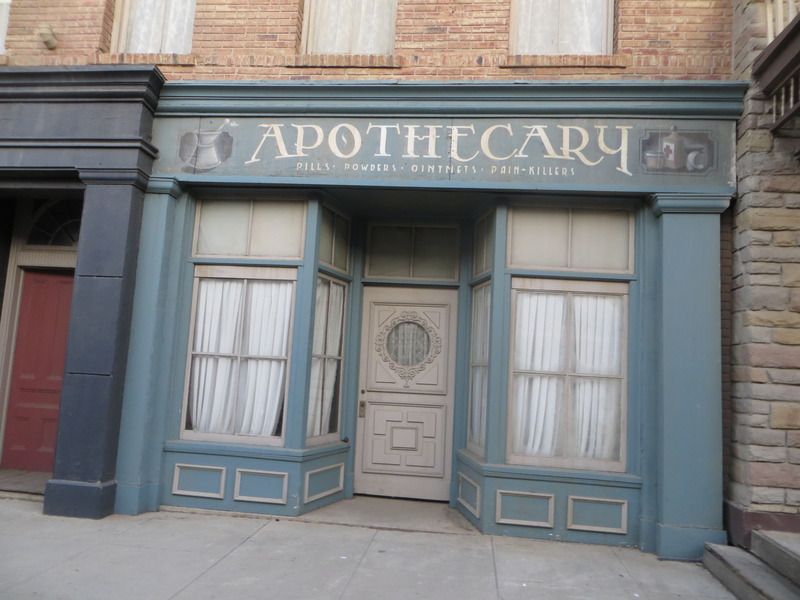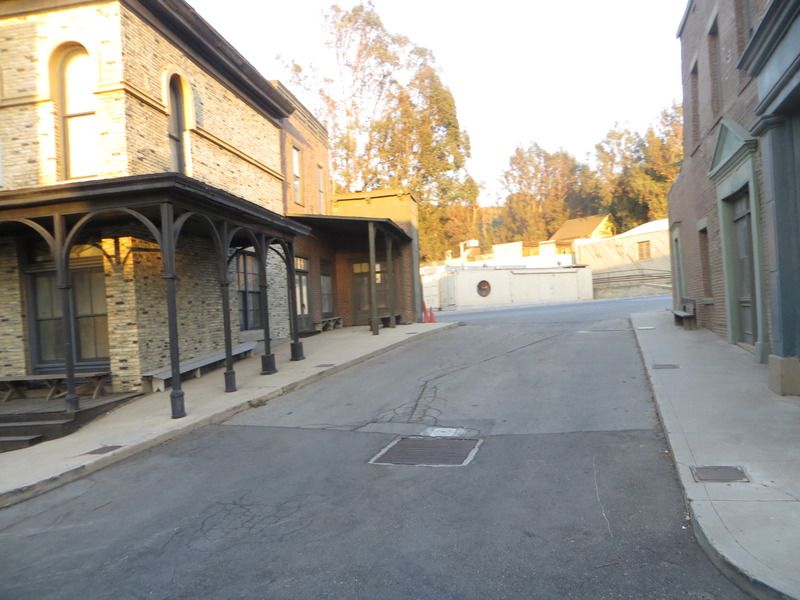 I thought the names of the streets were cool.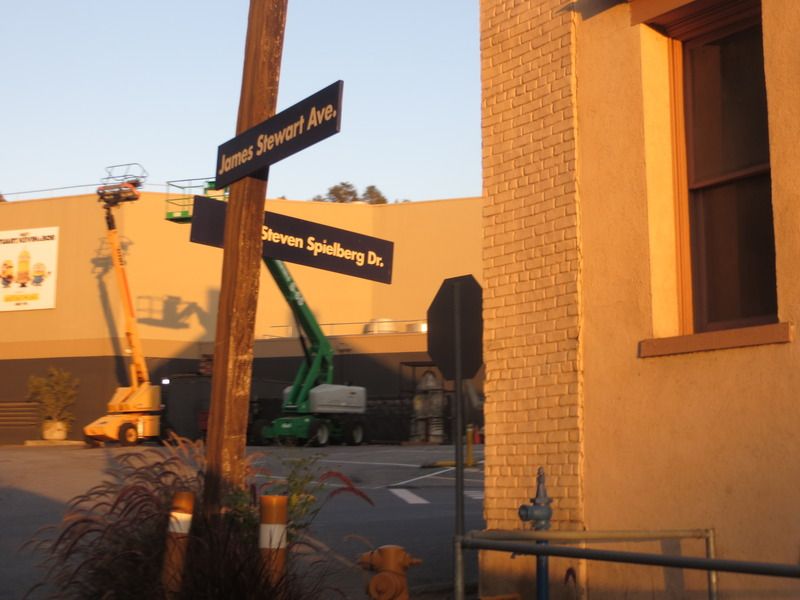 It's Jaws!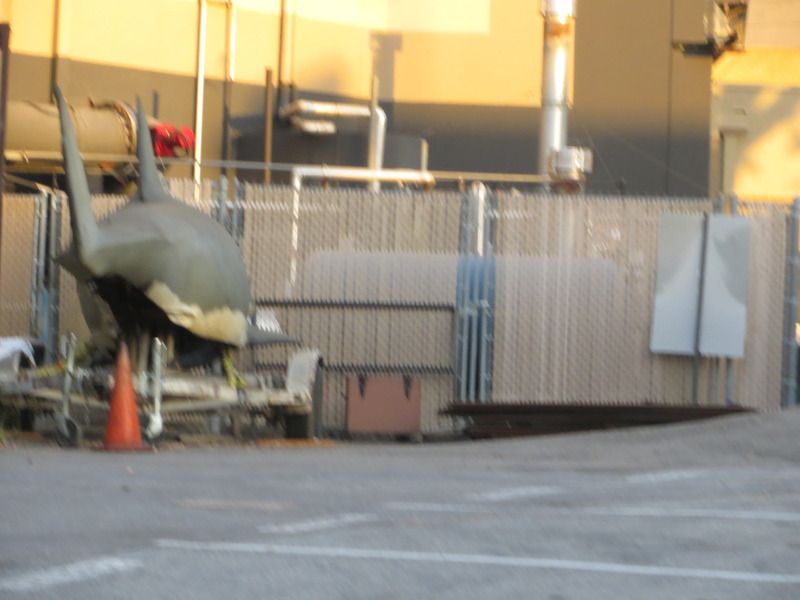 This was another set where Frankenstein was wandering around.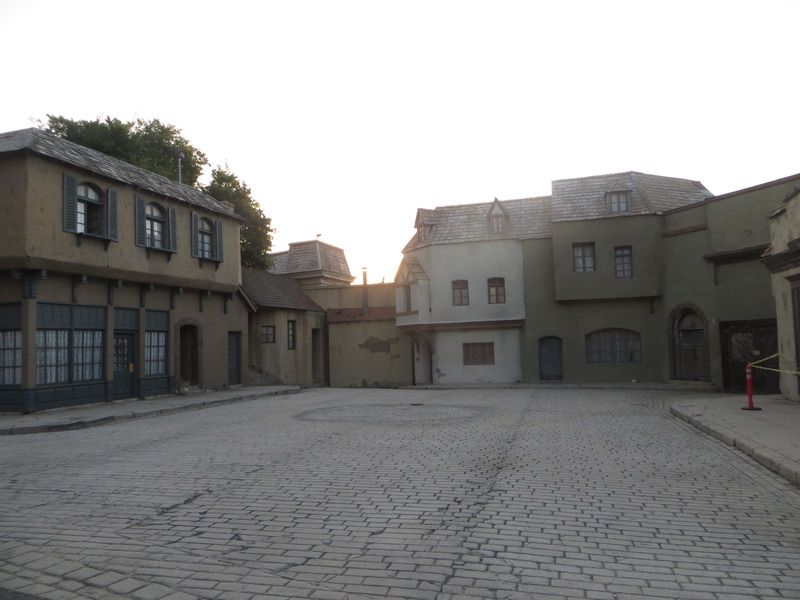 This was a set from a "current film" and it broke down and we were trapped in a subway disaster.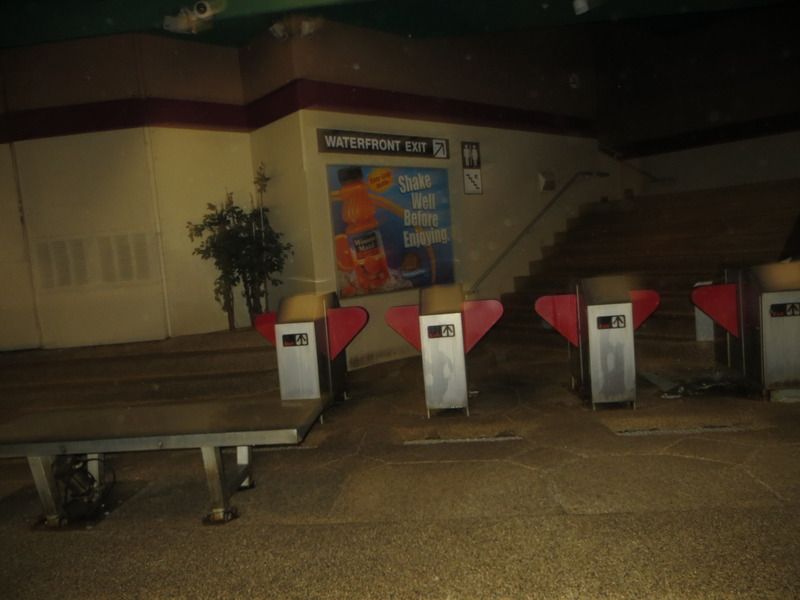 Antonio got nervous!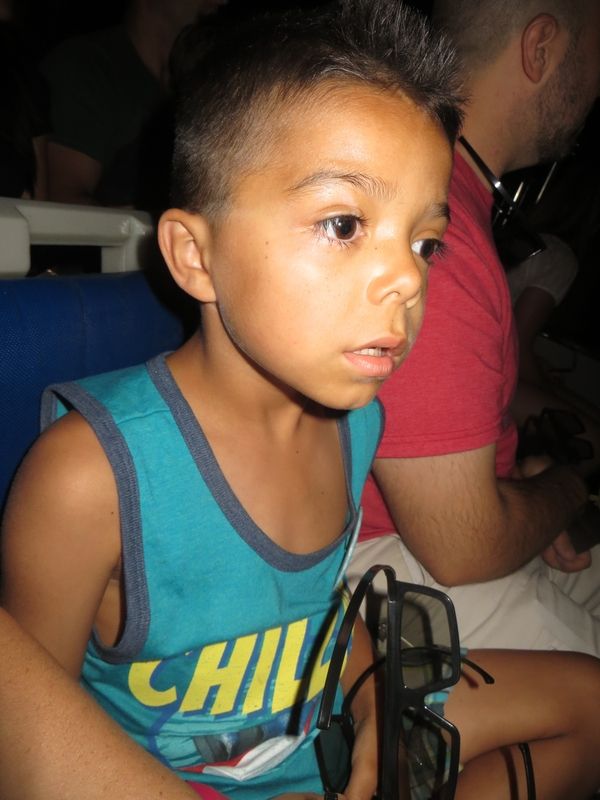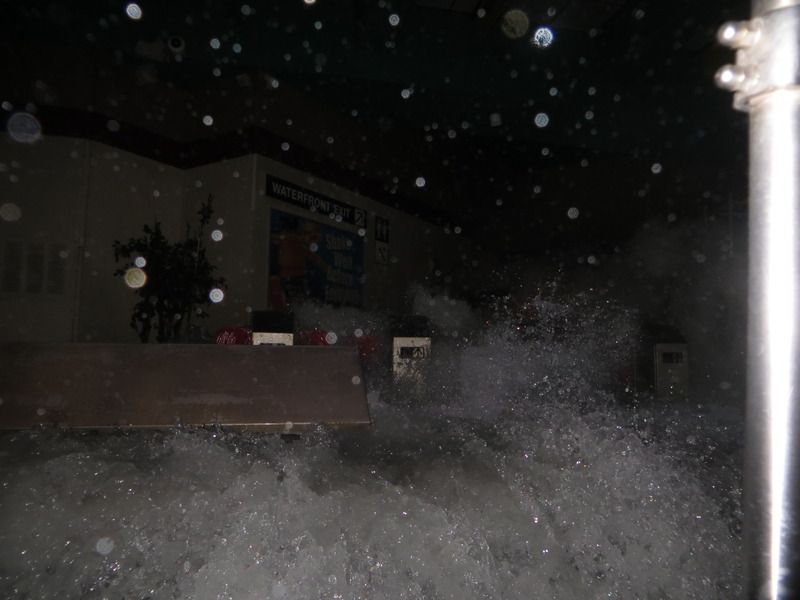 Wisteria Lane from Desperate Housewives!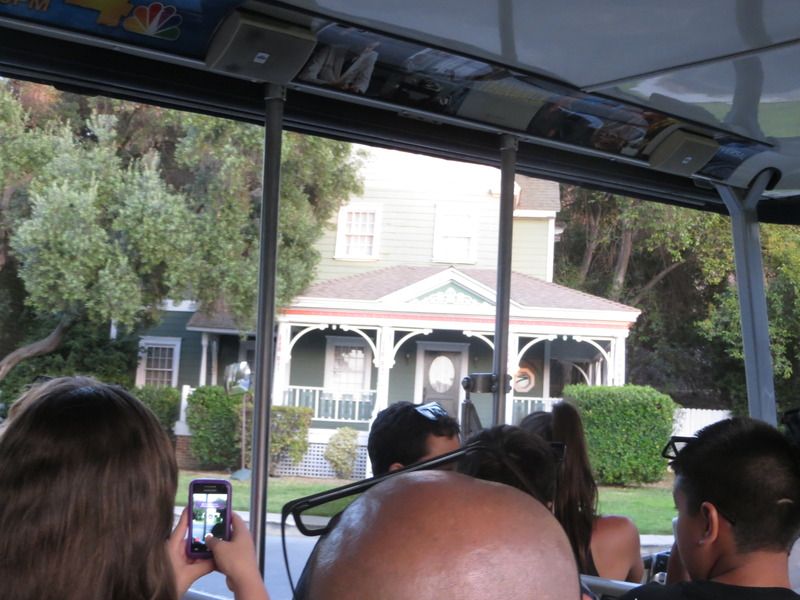 Amity Island from Jaws. Antonio's favorite part!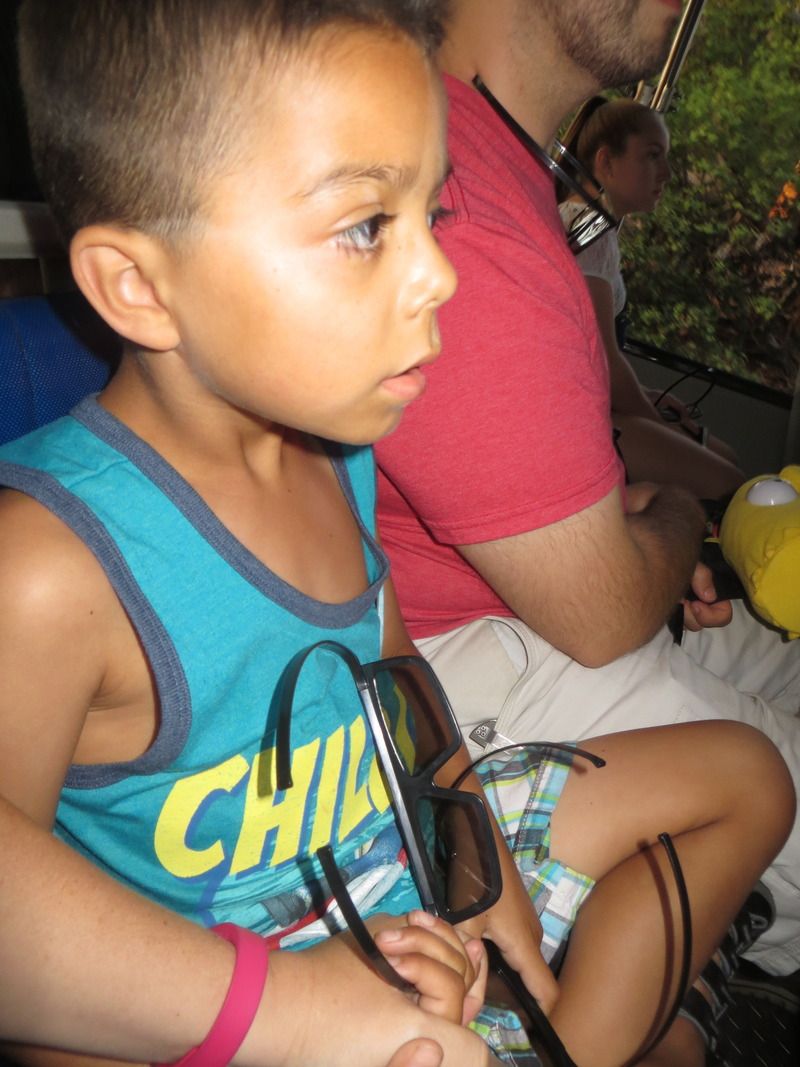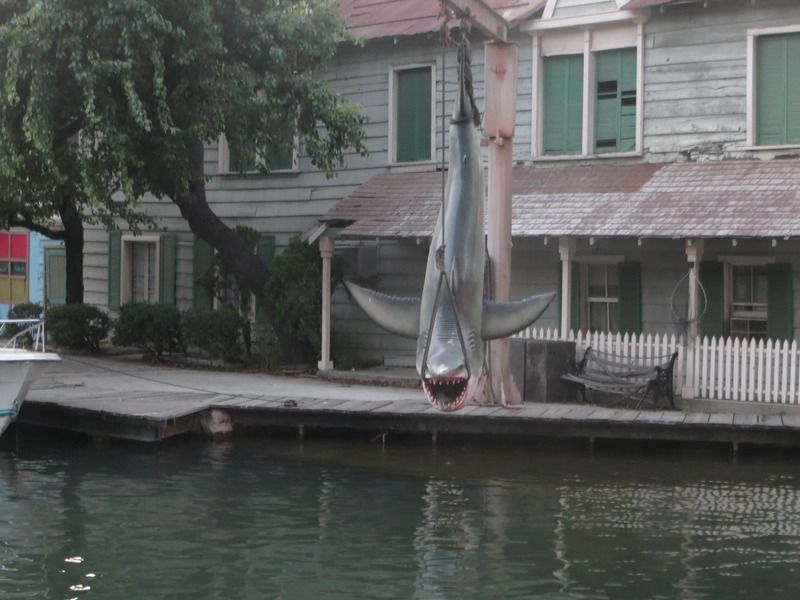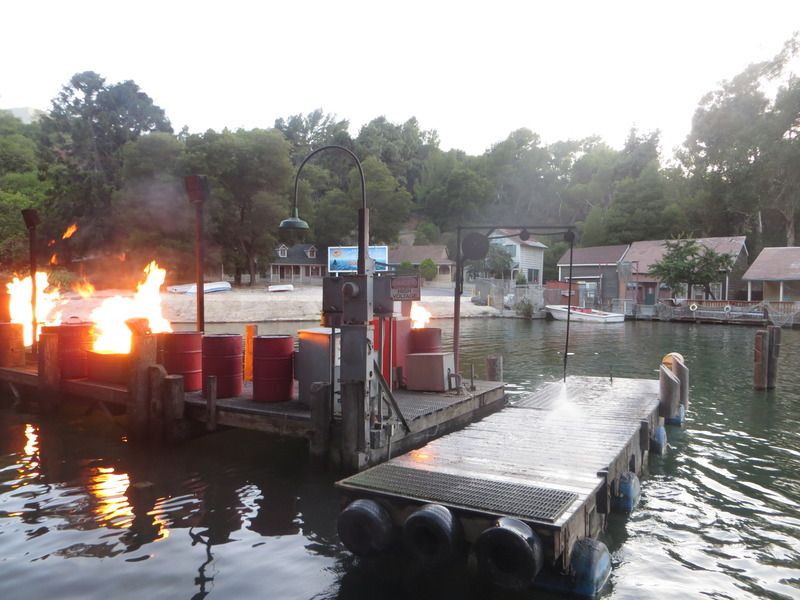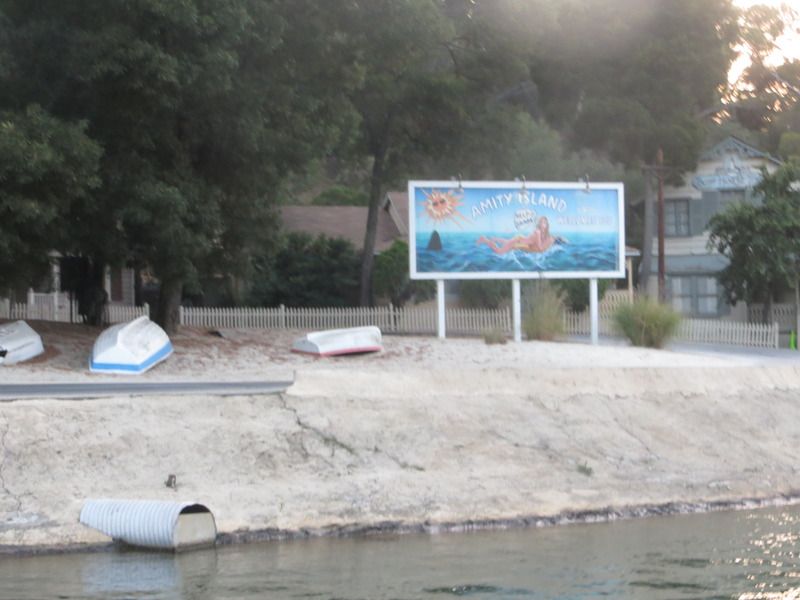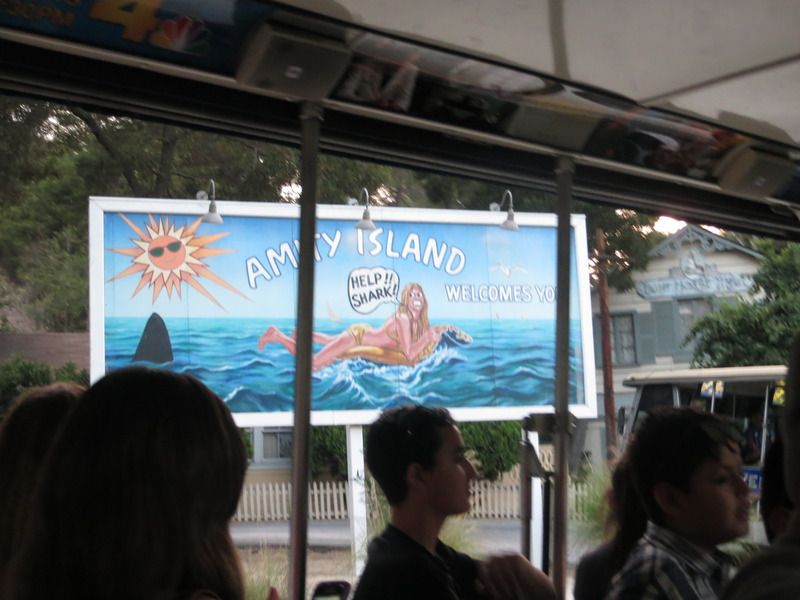 The Grinch who Stole Christmas!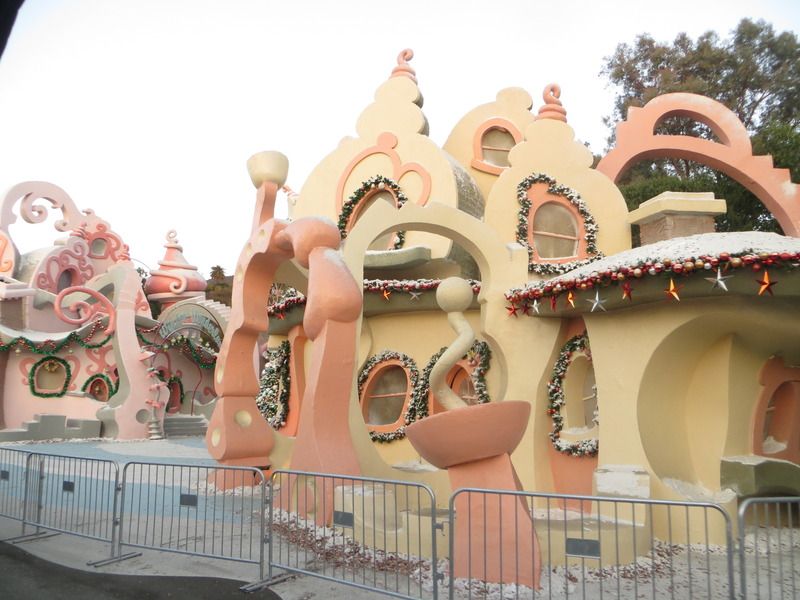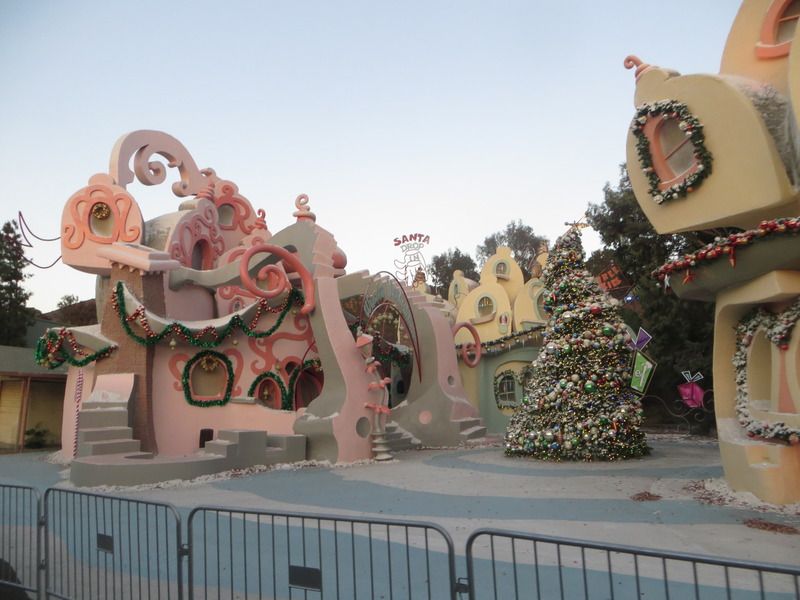 The set from Psycho.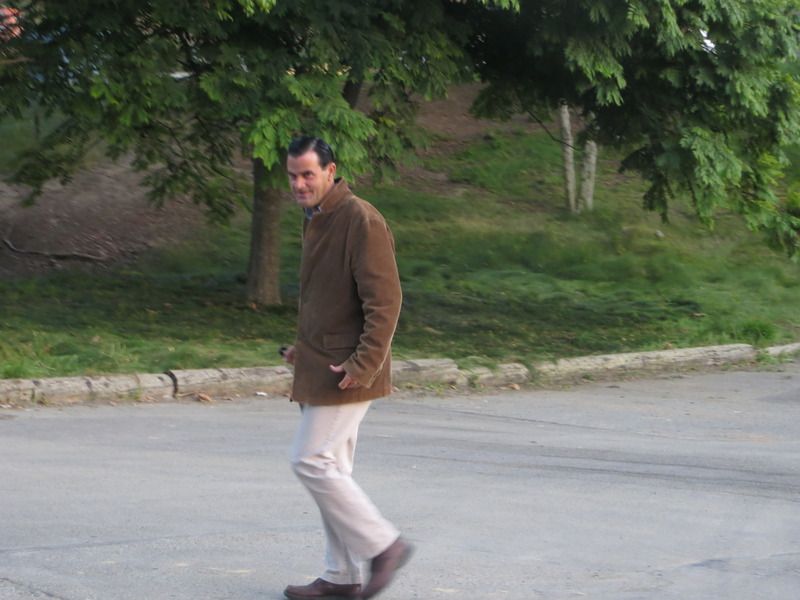 The set from War of the Worlds. They actually bought a jet, had it helicoptered in and destroyed for the set.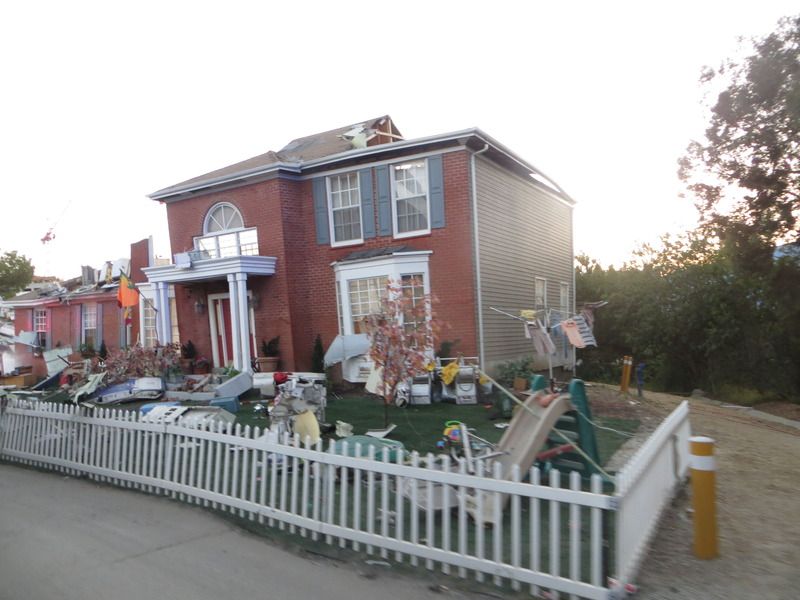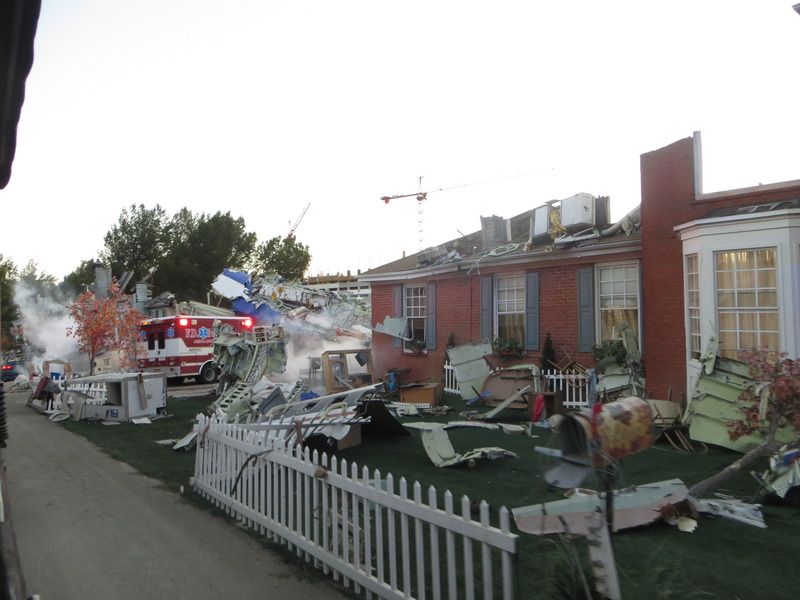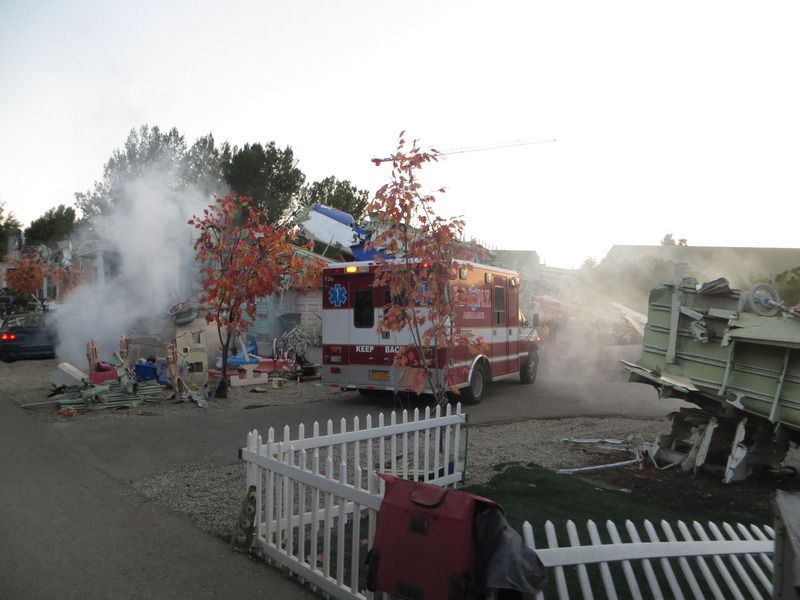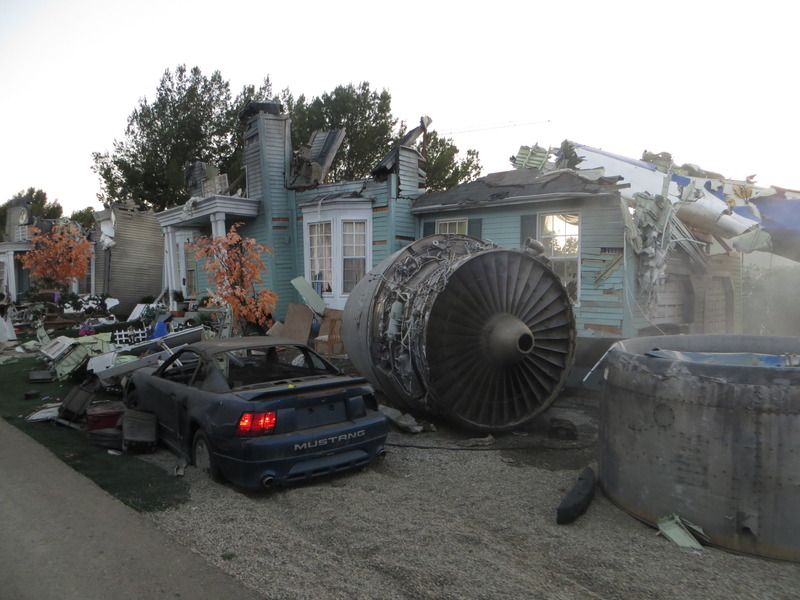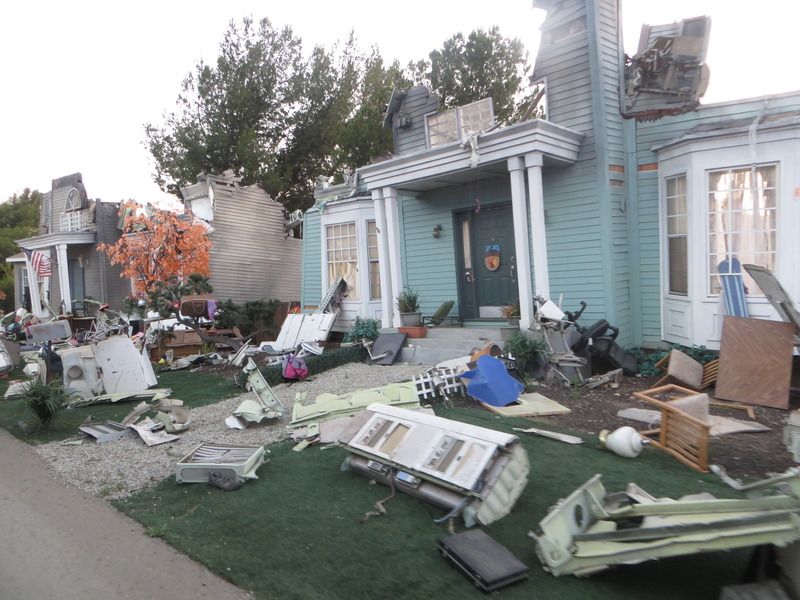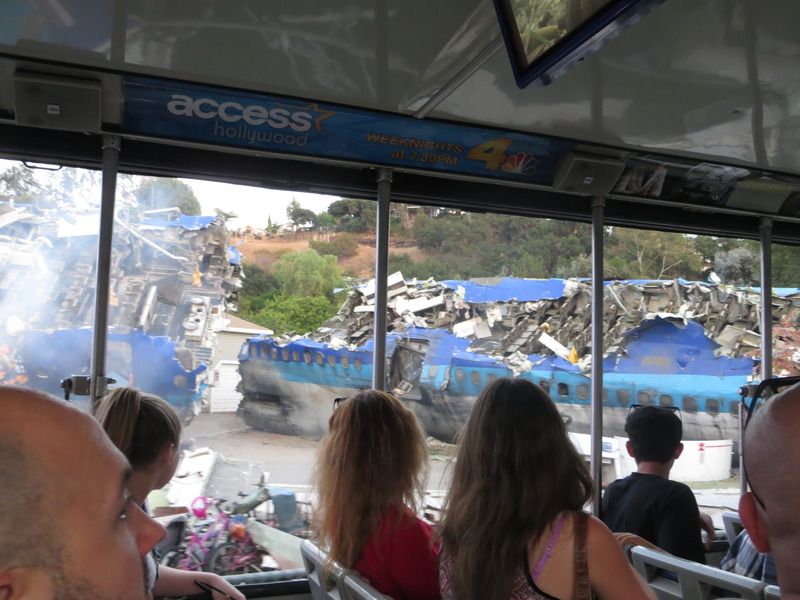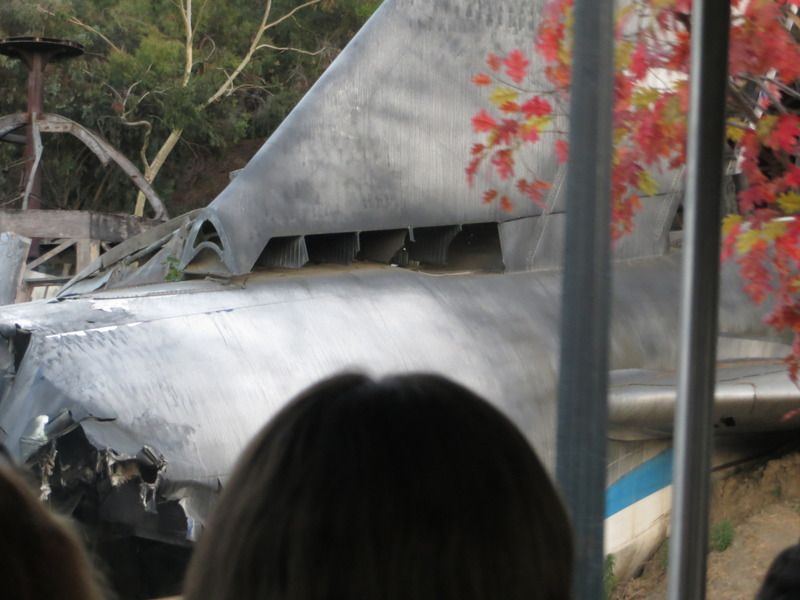 Big blue screen used for shooting several films. They make it look the ocean is going on forever in the background. One movie shot there was Apollo 13.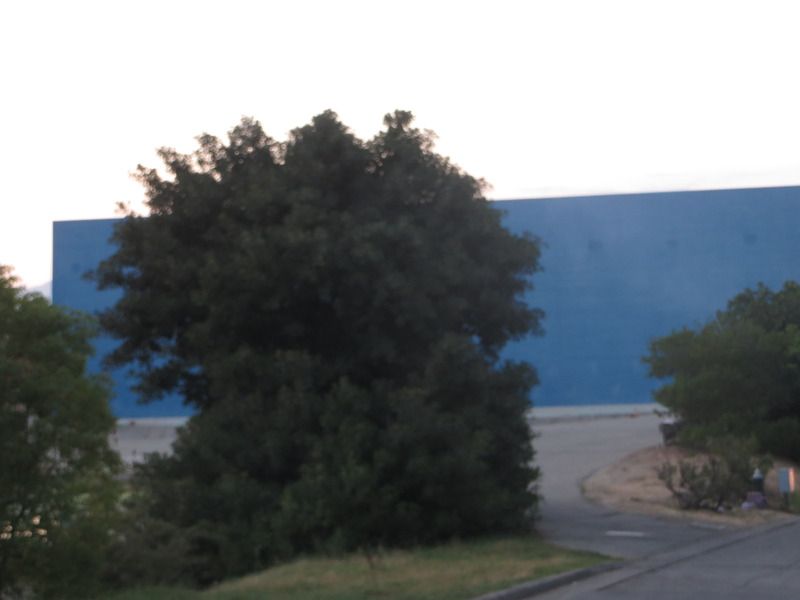 This cabin has been used in several films and tv shows.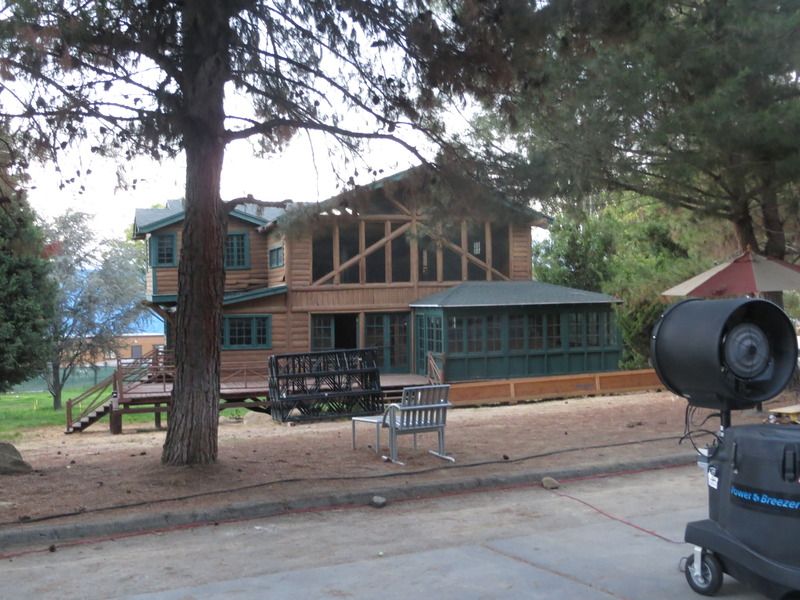 On her phone again!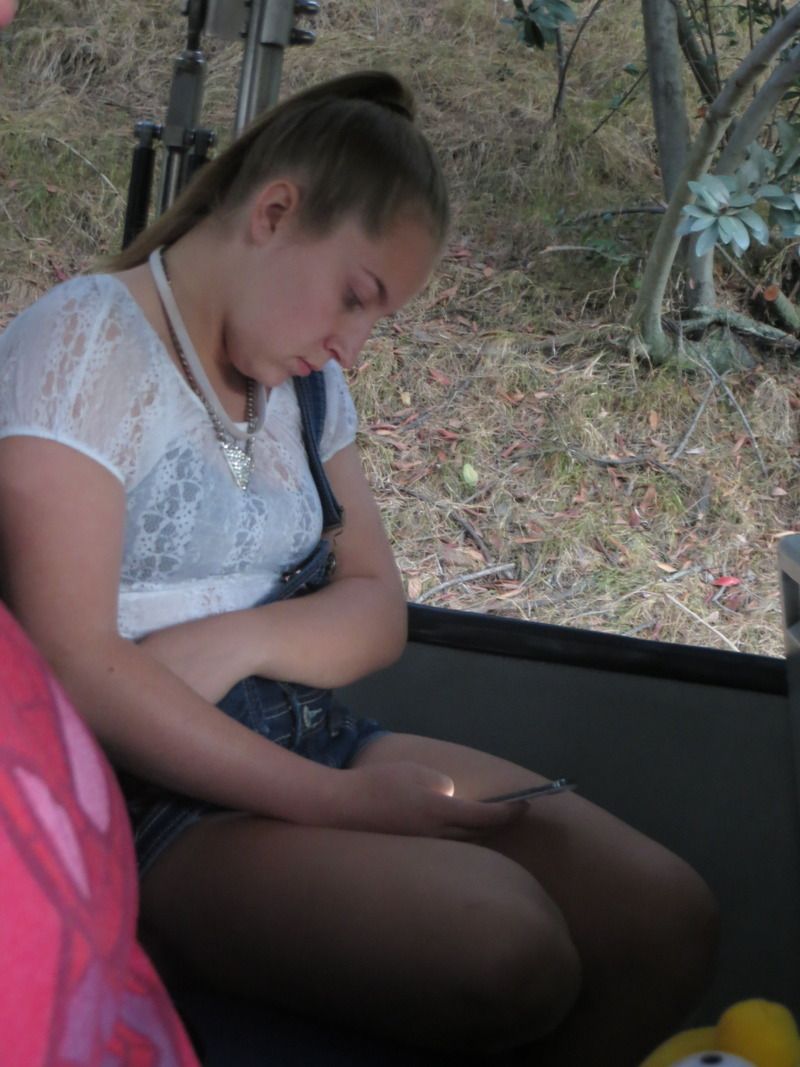 We got backed up for quite a while at the Fast & Furious area. Apparently it had broken down earlier and some people's tour missed it, so they were going back through. It was super cool though!
More pretty views.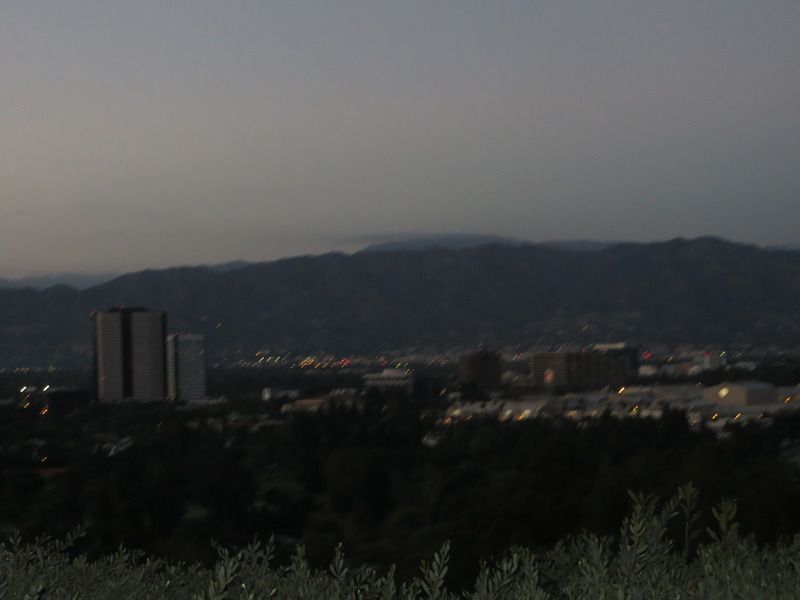 Just like Papa's except with a sidecar.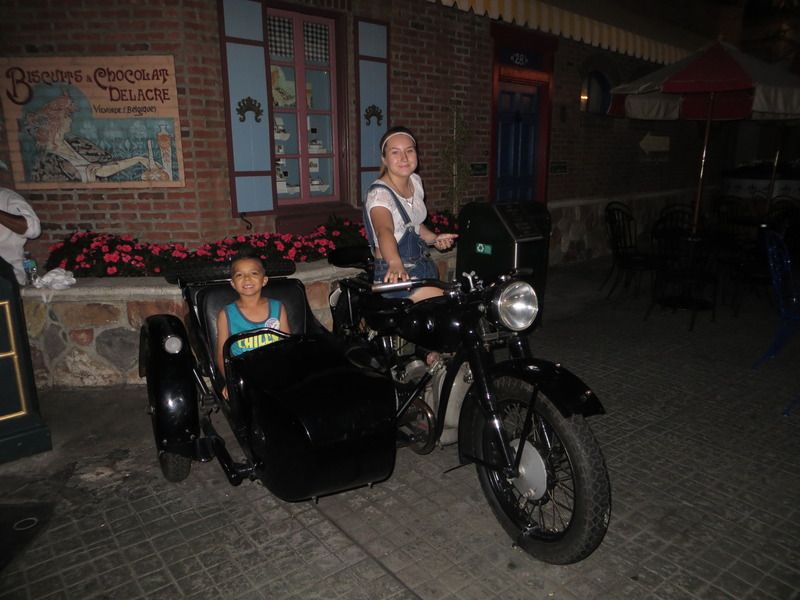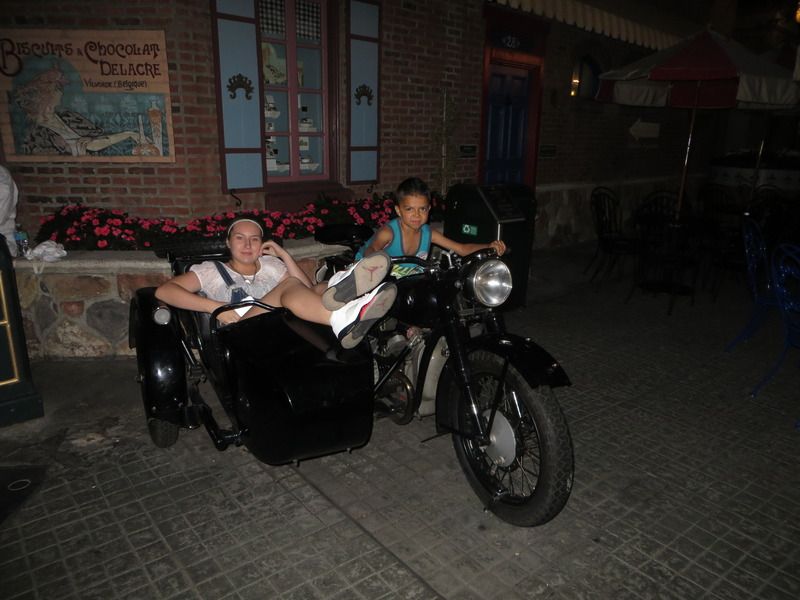 We had to go back over to the Minion area to use our carnival game card. Unfortunately, we didn't win.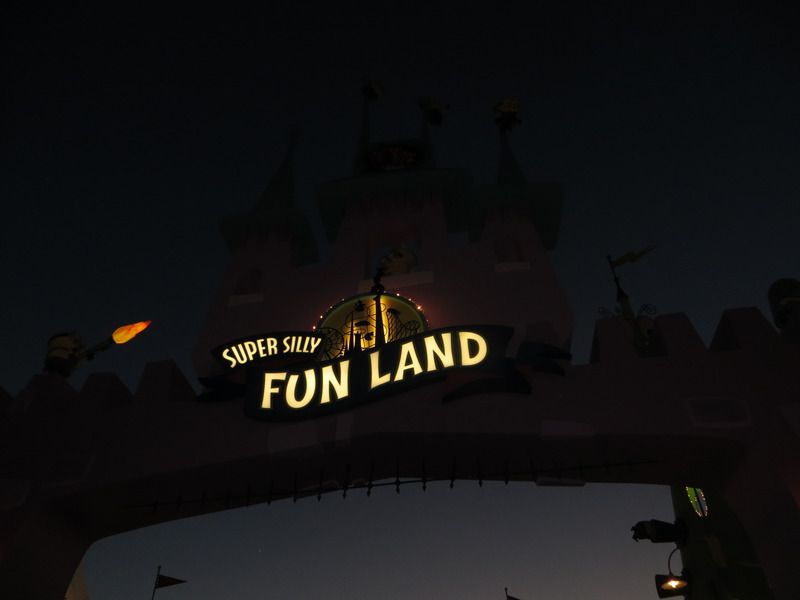 One more Simpson's game.
Then, Halie had to go back to the basketball game and try again. This time she won!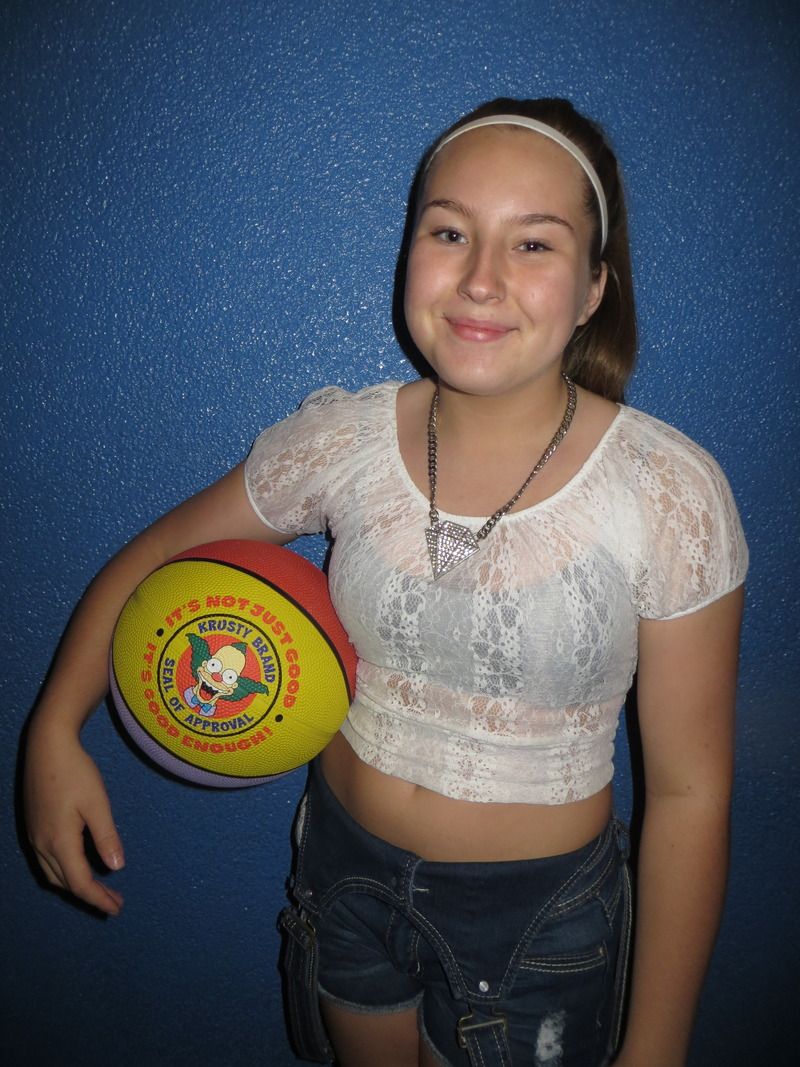 Then we rode the Simpsons ride, right before the park closed.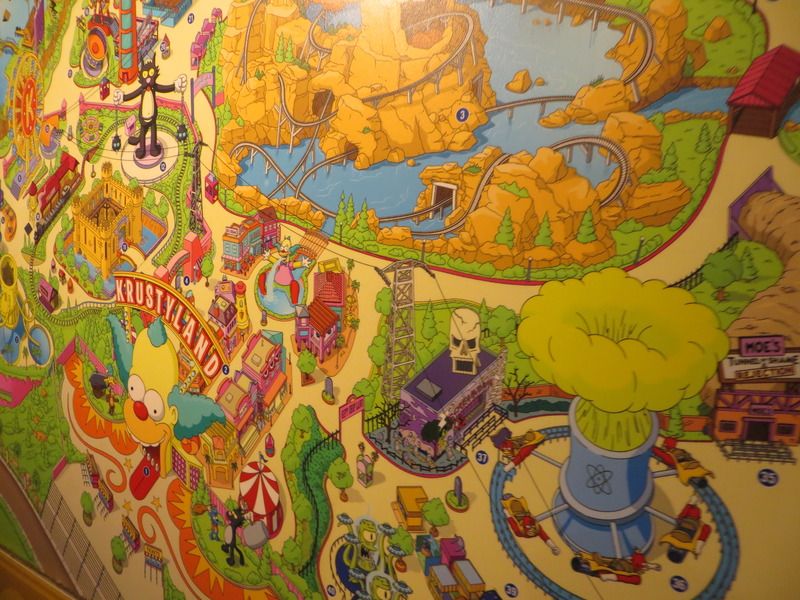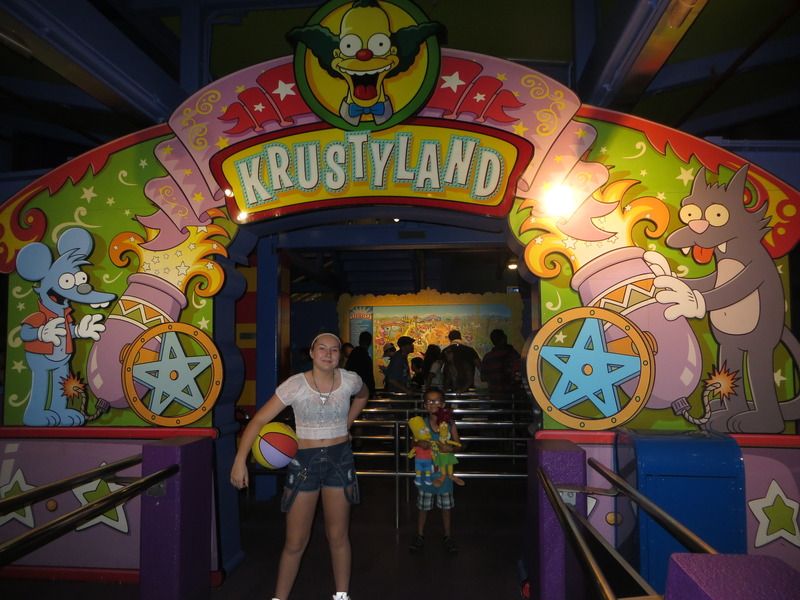 Antonio had to try on the silly shark hat on the way out.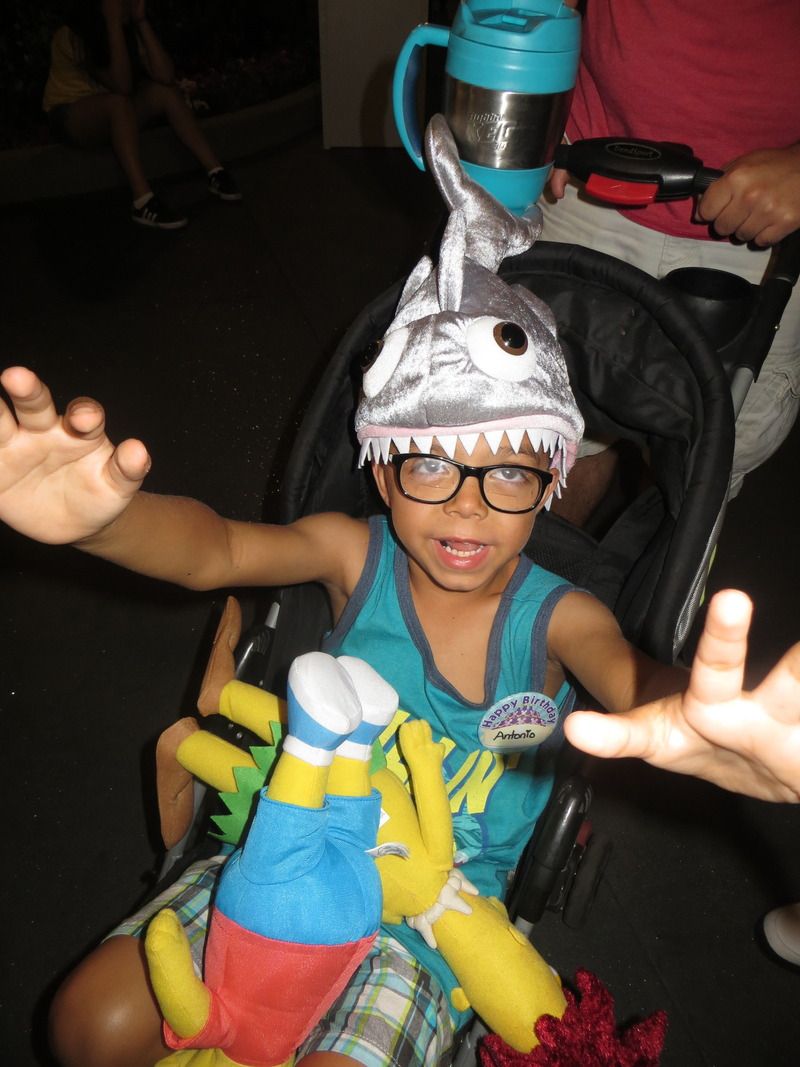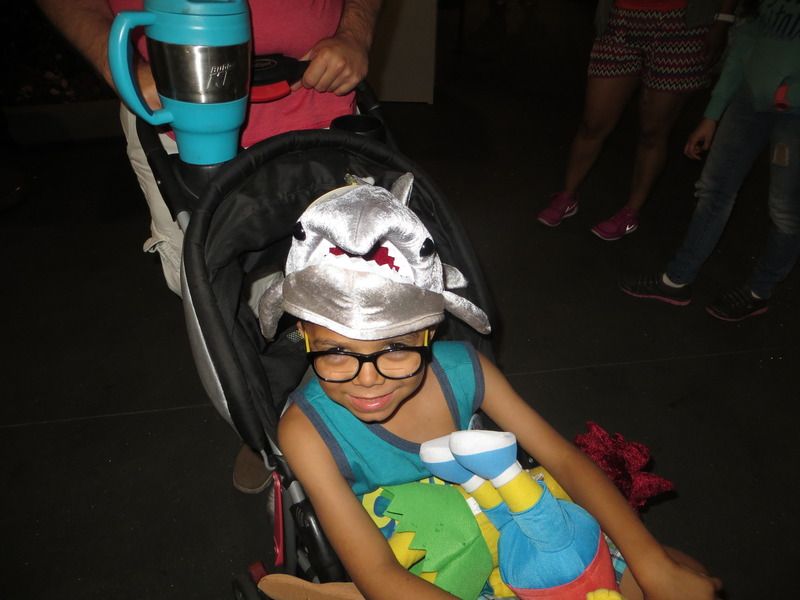 He made sissy try it on too.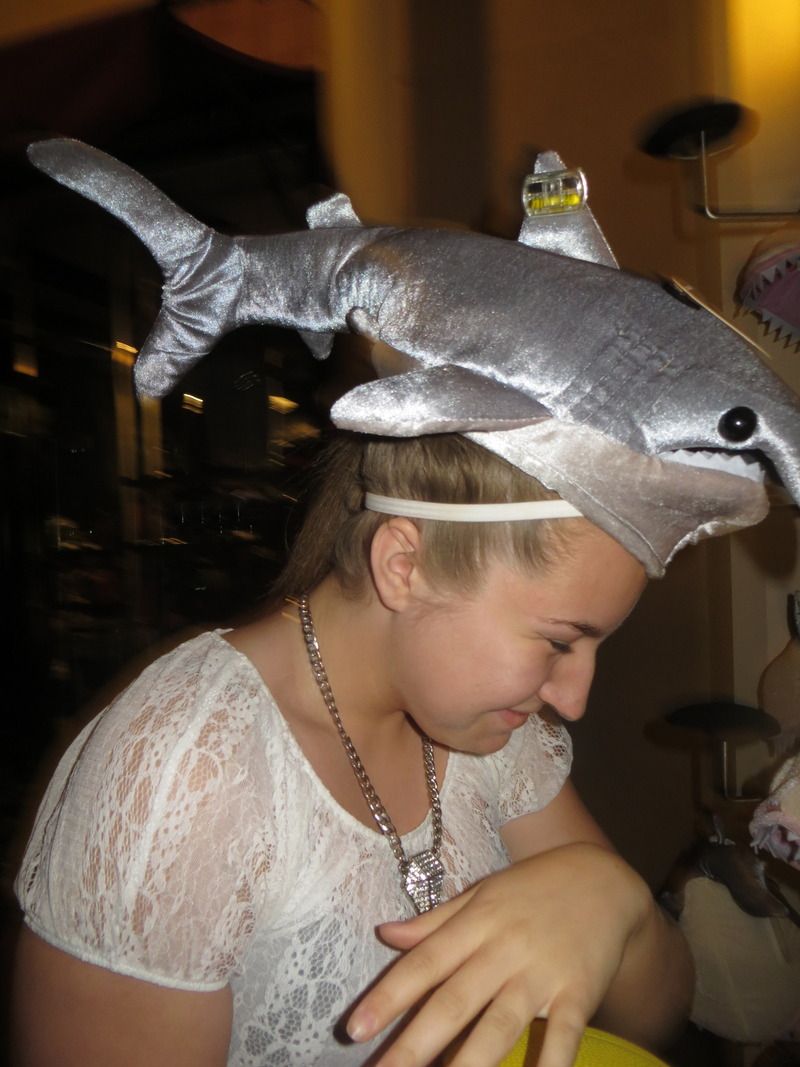 After we left, we went to City Walk and ate at the Mexican restaurant we had spotted earlier. We were able to be seated right away. The service was bad. The food was worse. Nothing about that place was good.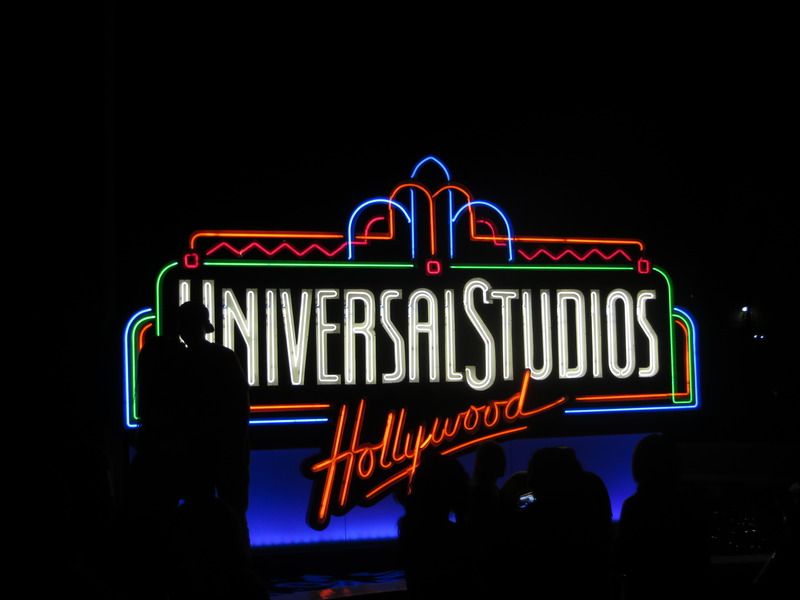 Both kids fell asleep in the car on the way back to the hotel.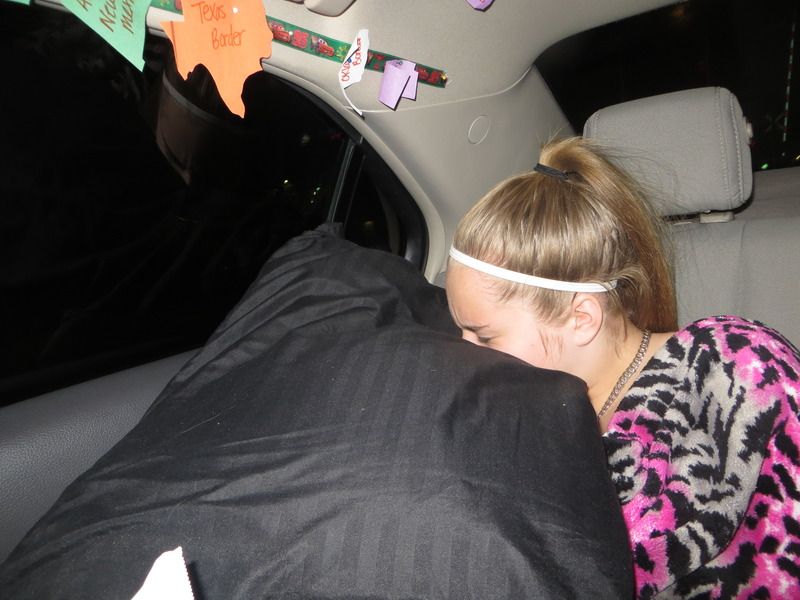 This is where the other glitch with our hotel came up. There was no parking when we got back. NONE! We parked about 6 buildings away from ours. It was pretty frustrating.
Posted by MarathonMama629 16:38 Archived in USA Tagged road_trip kids hollywood universal universal_studios_hollywood