Day 2
7/7/15 - 7/7/15
Day Two July 7
By 8:00, I was waking up the kiddos.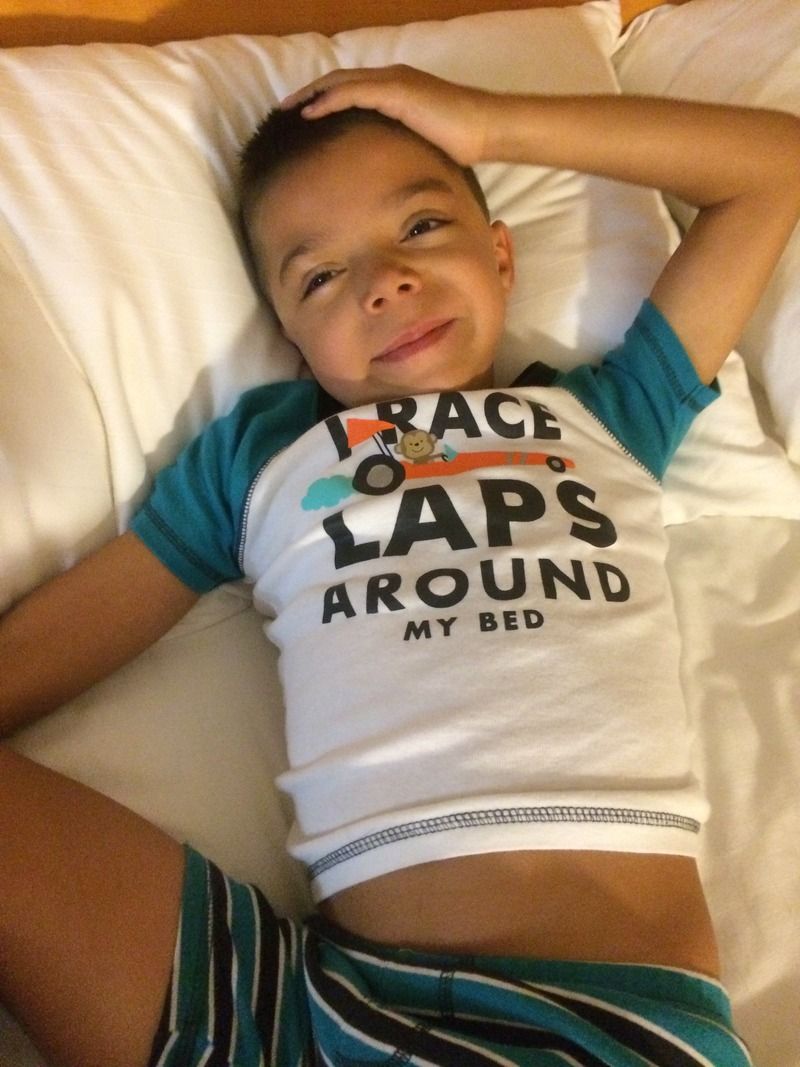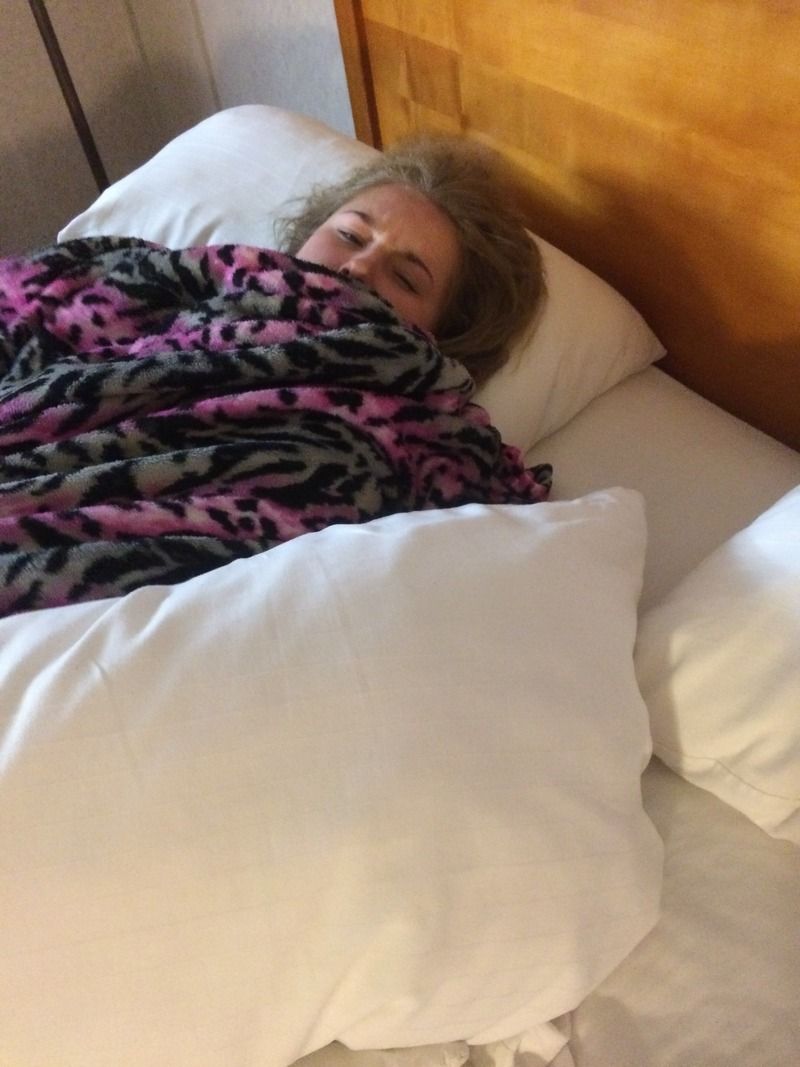 We made our way over to the breakfast. The food was delicious! They had premade cheese omelettes, cinnamon rolls, a pancake machine, and all the other standard hotel breakfast food.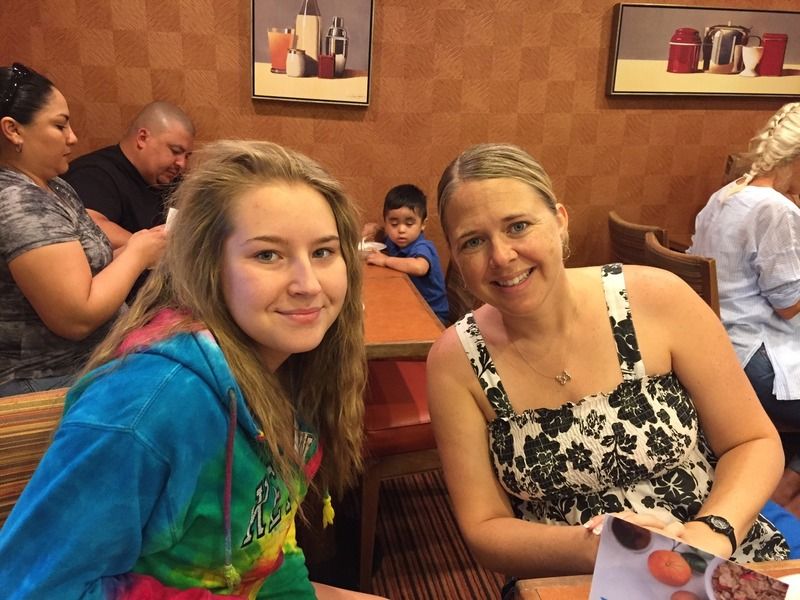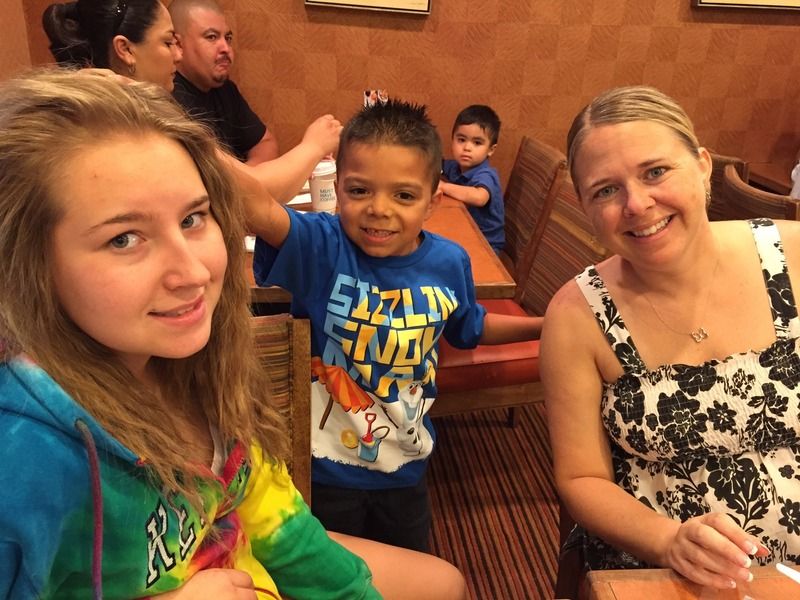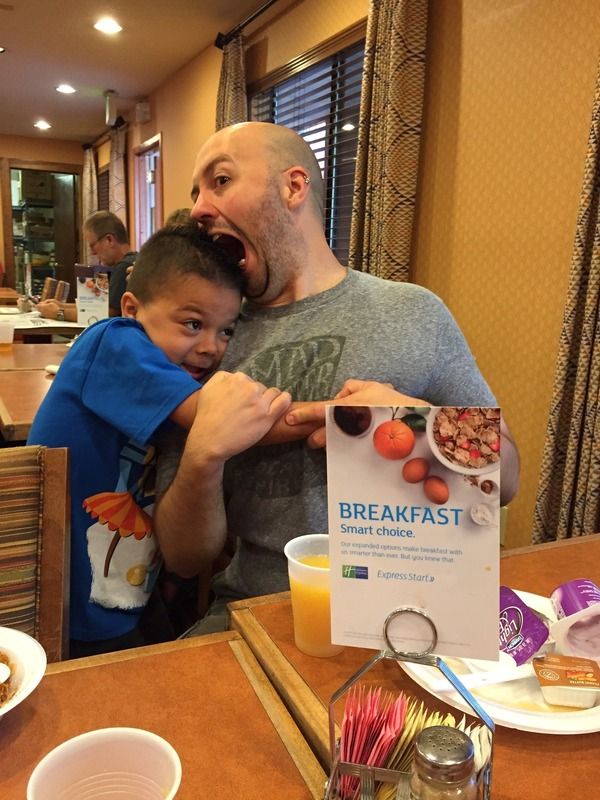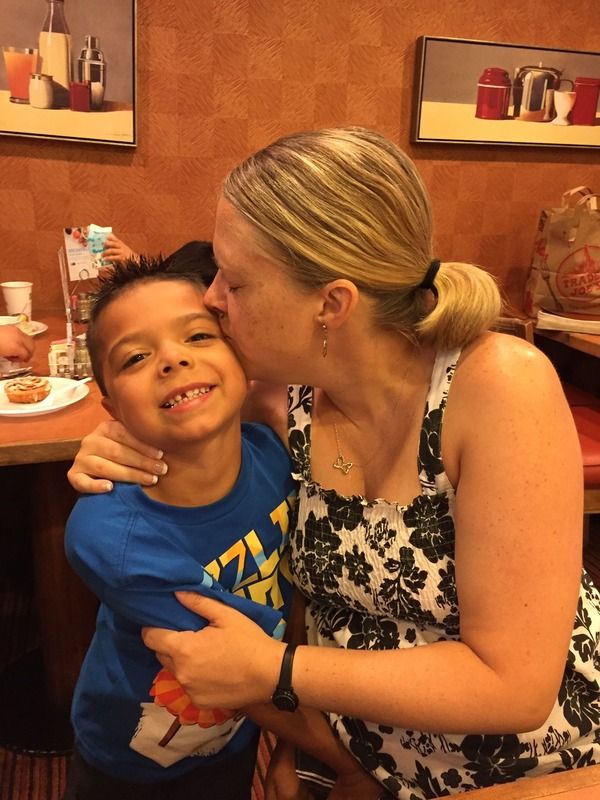 Antonio was excited to see a cat in the parking lot. It's the little things that are the most fun to him!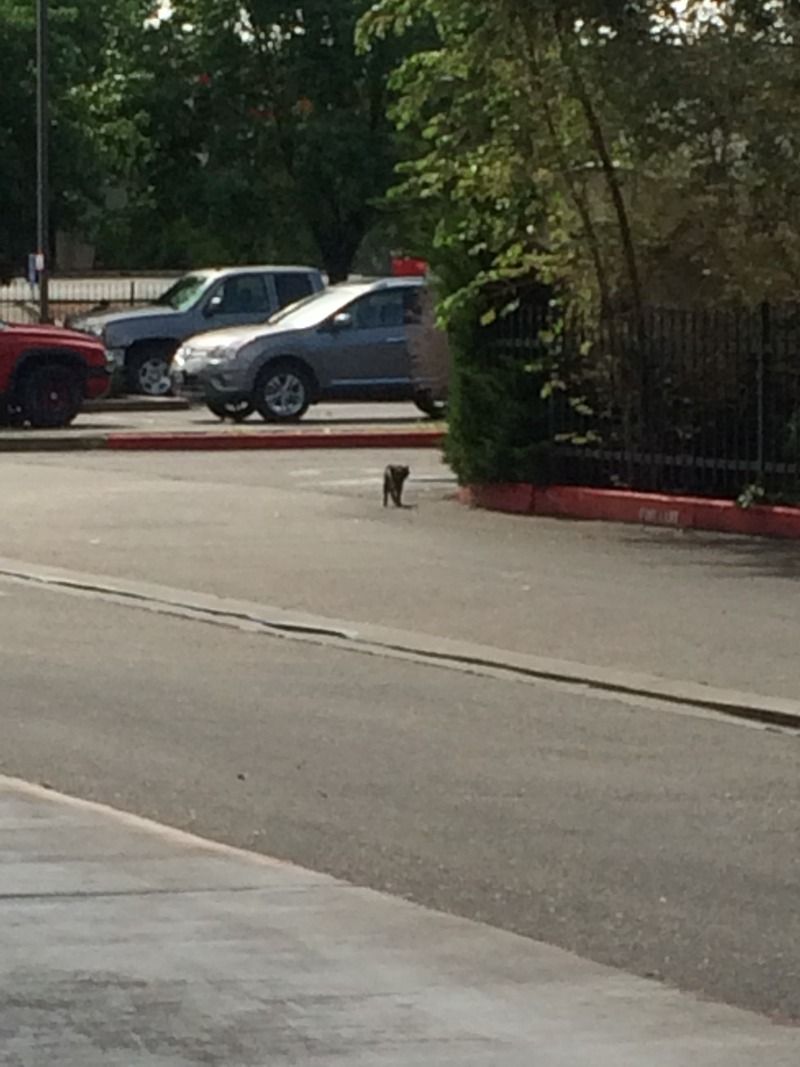 We were packed and on the road by 10 am. We loved seeing all of the beautiful mesas as we drove. Much better scenery than Kansas!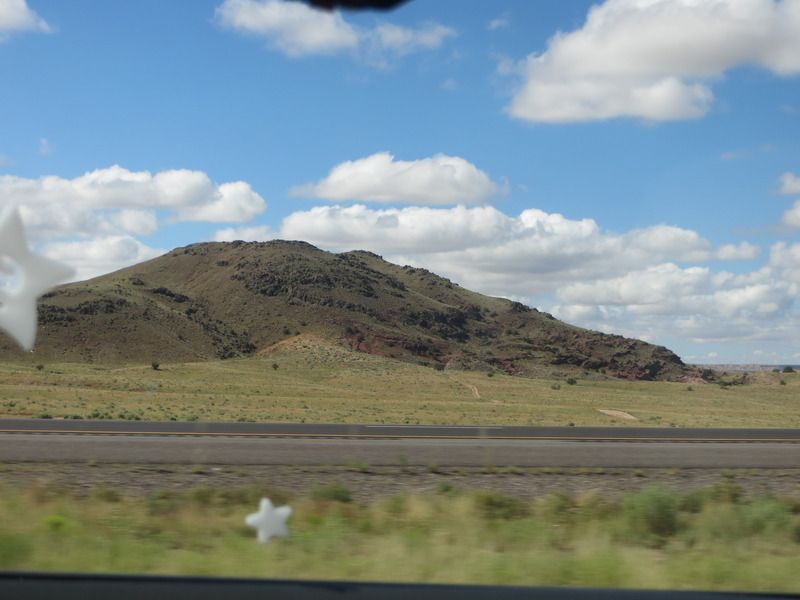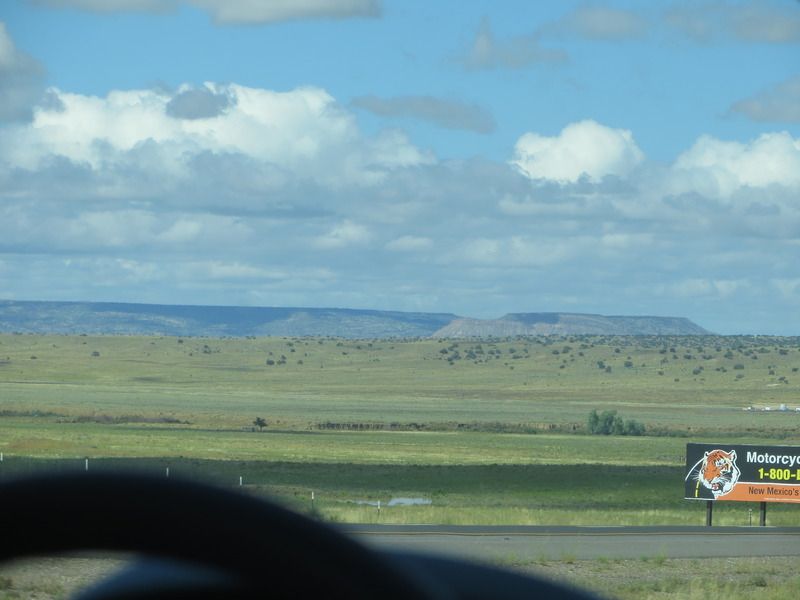 At noon we made it to Arizona. We stopped at a Welcome Center.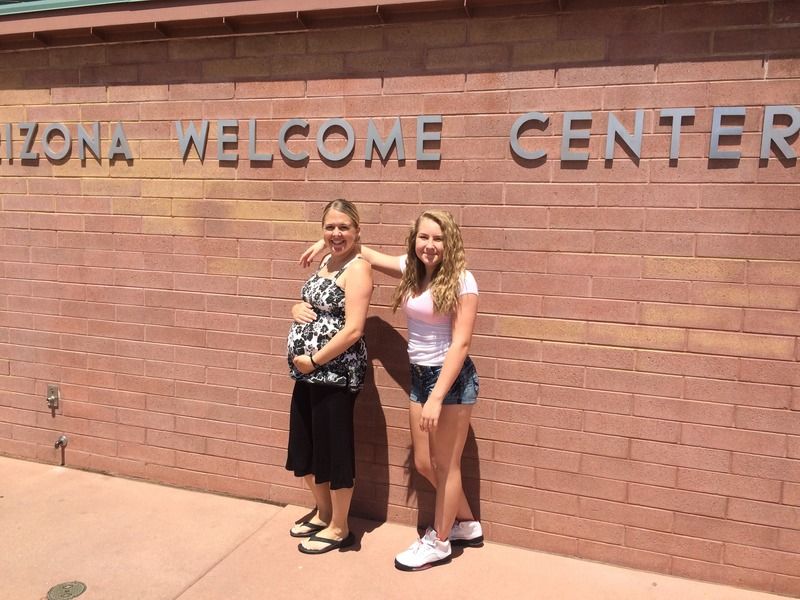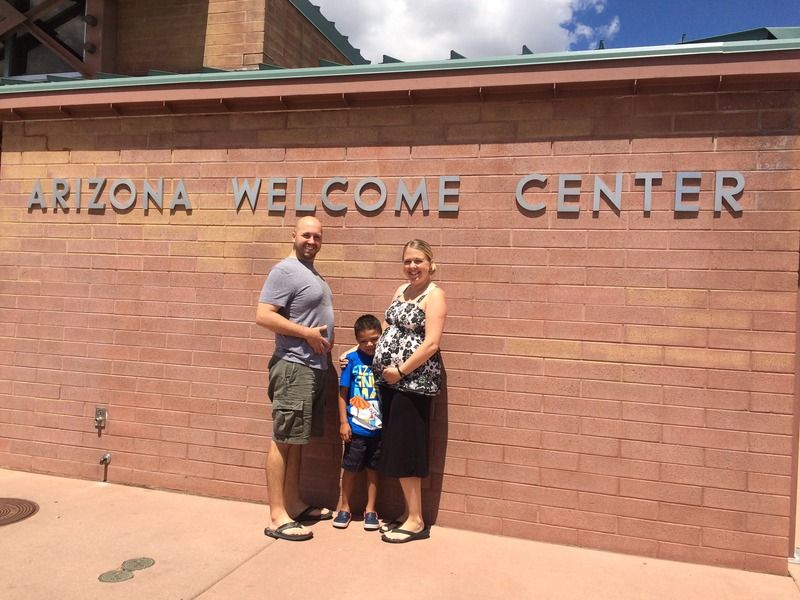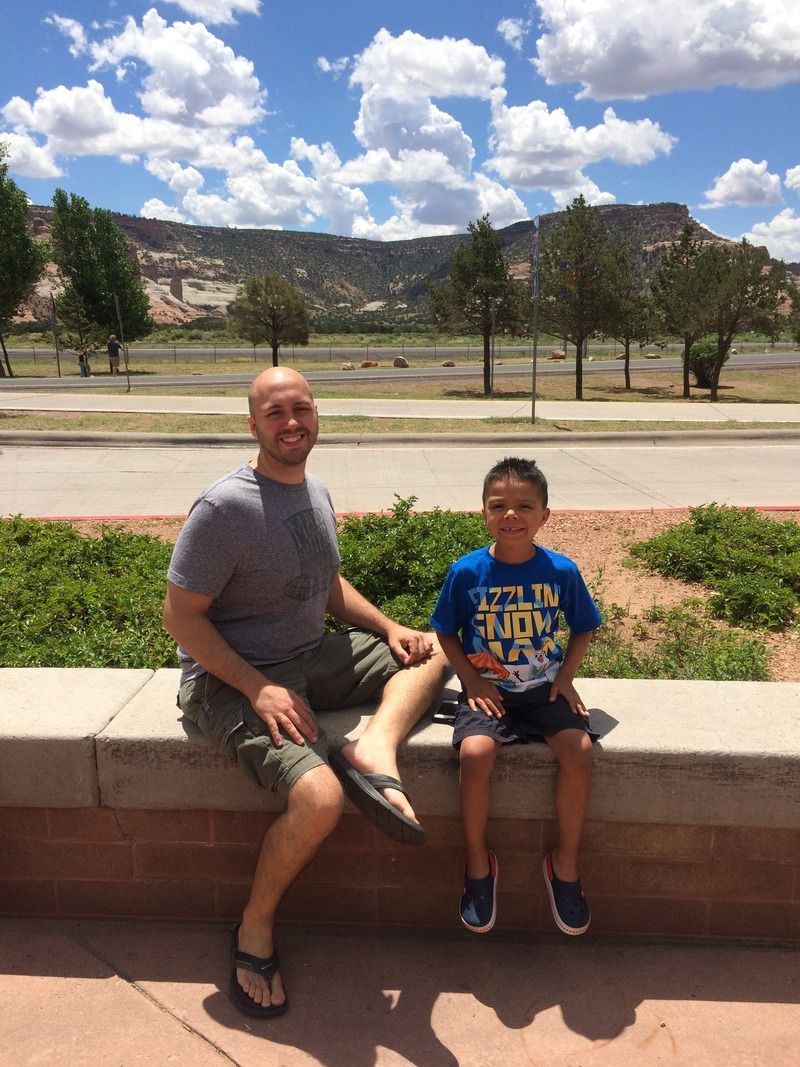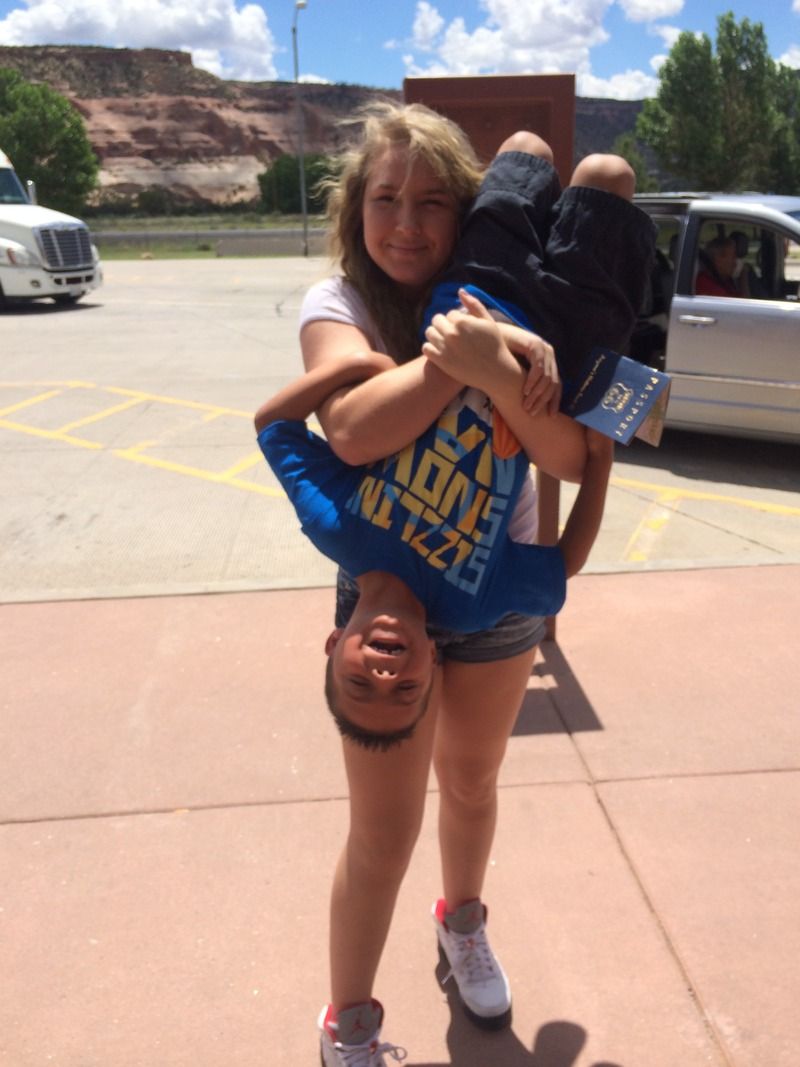 This was Halie's new pose! You'll see it a lot.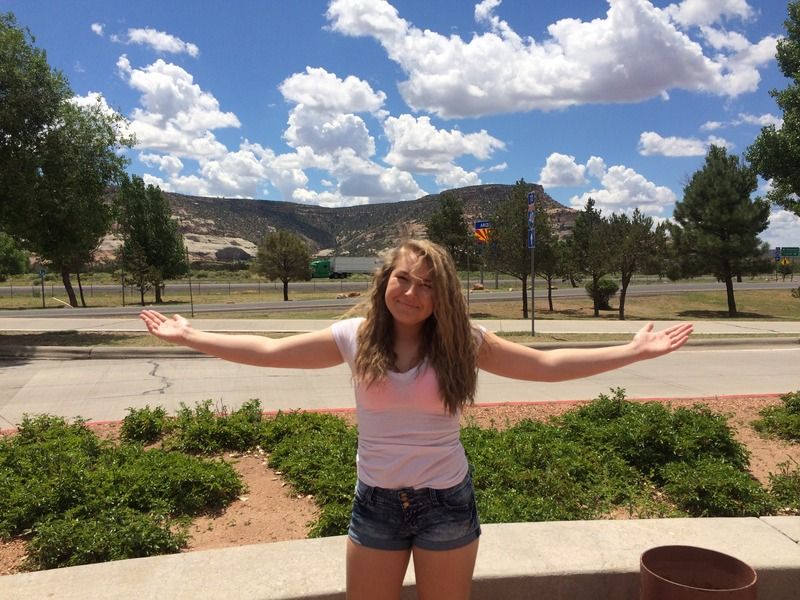 Arizona is beautiful!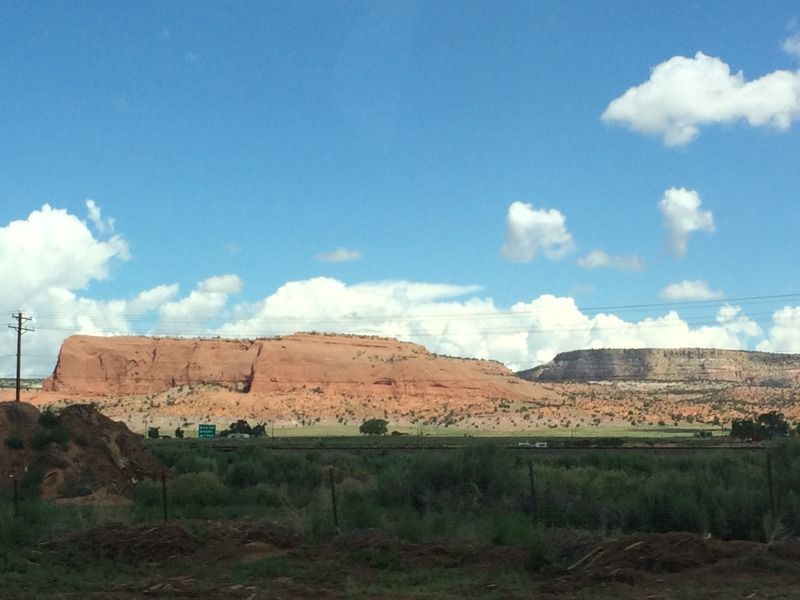 The kids saw a sign that said beware of poisonous insects and snakes and immediately went over to check it out. Goofballs!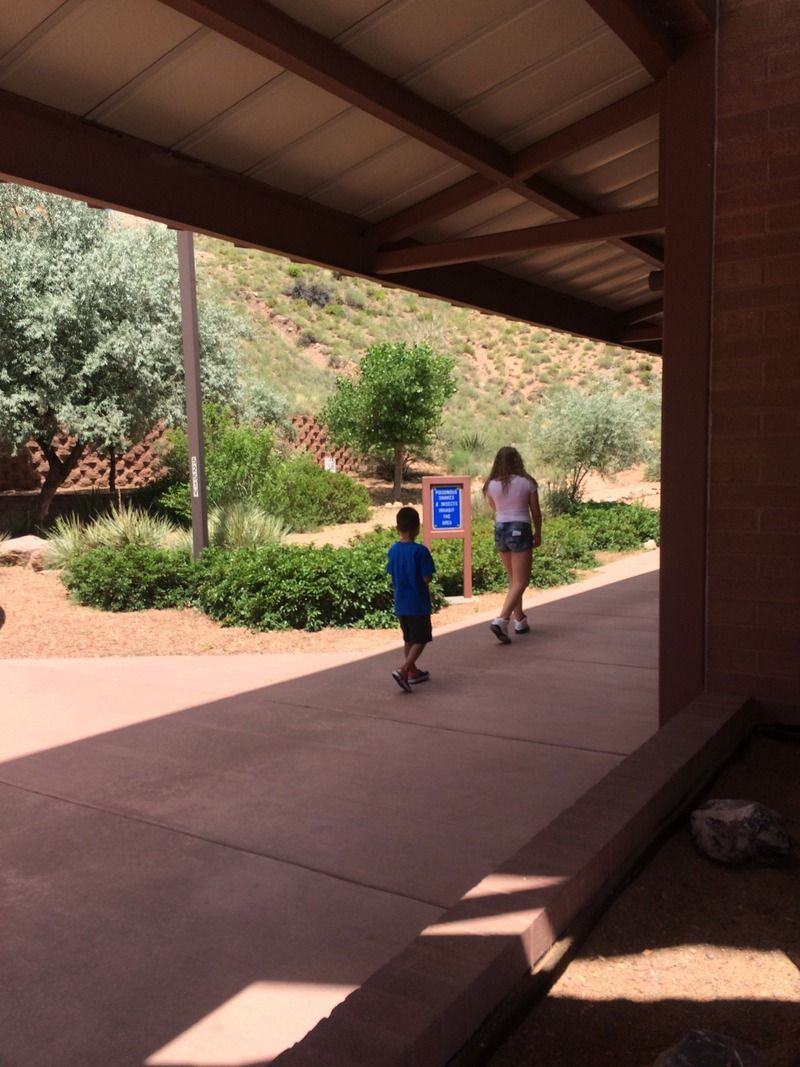 Halie signing us in.
Down the road from the welcome center were some Native American shops. We bought postcards and magnets. Halie bought a Native America made in China blanket.
They also collected some sand in a little baggie since it was so fine. Antonio earned another prize about an hour and a half away from the Grand Canyon. It was a cute little craft. He wanted my help, so to Halie's dismay, I climbed in the backseat to work on it with him. Halie got a craft too.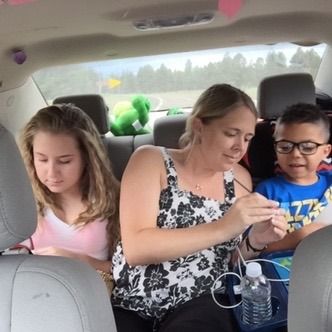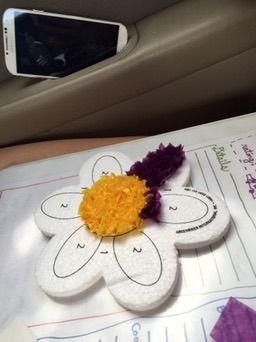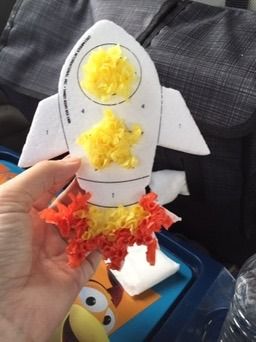 By 5:00 we were at the Grand Canyon. We had decided to visit the South Rim Visitor Center. We were able to get a great view from there. Halie was stressing me out by stepping off the path to stand on rocks. Antonio would then want to step off the path. I was scared most of the time we were there!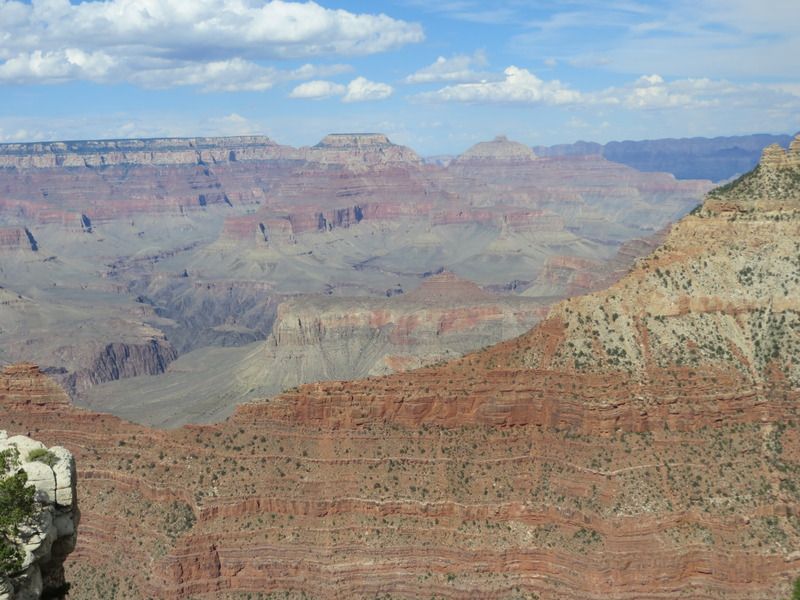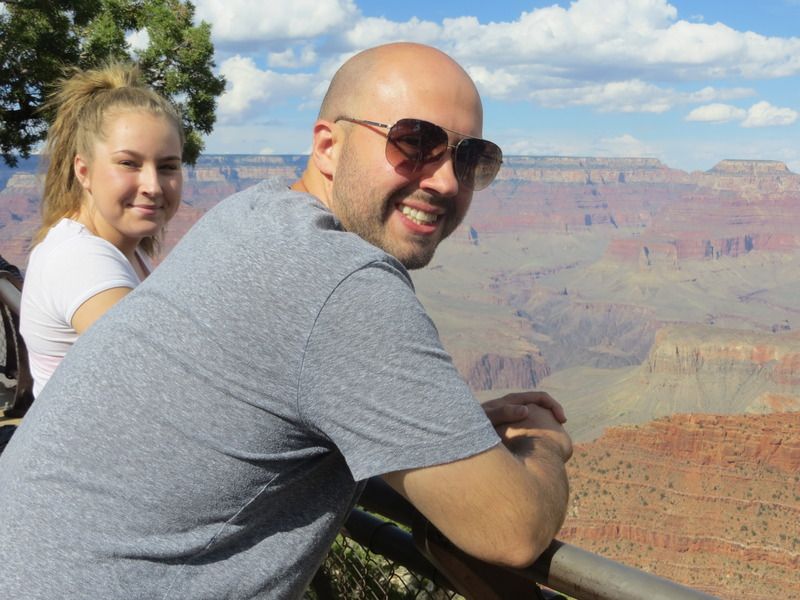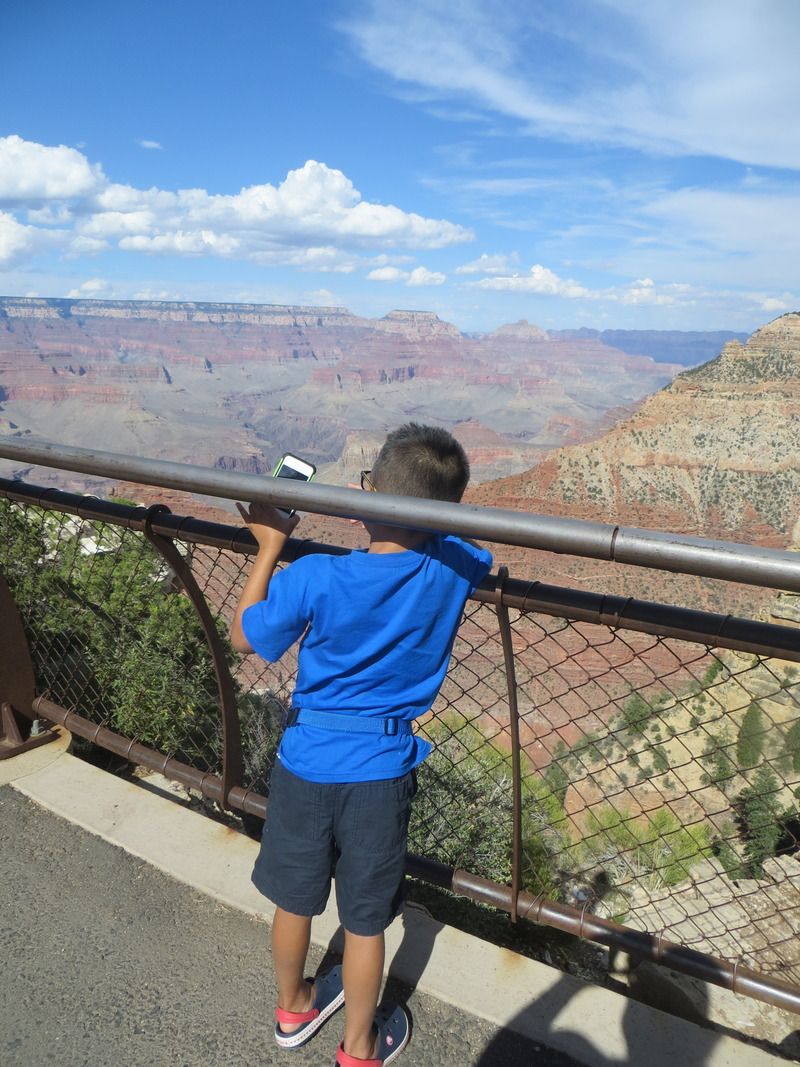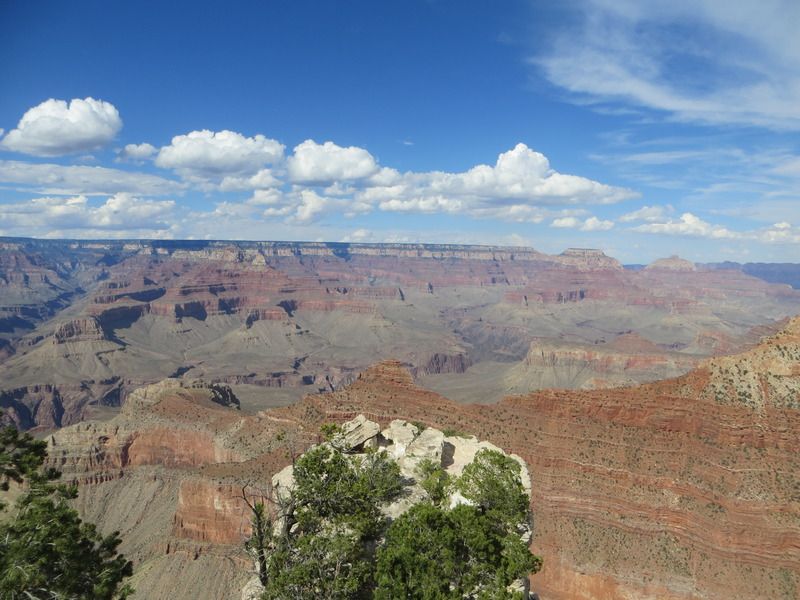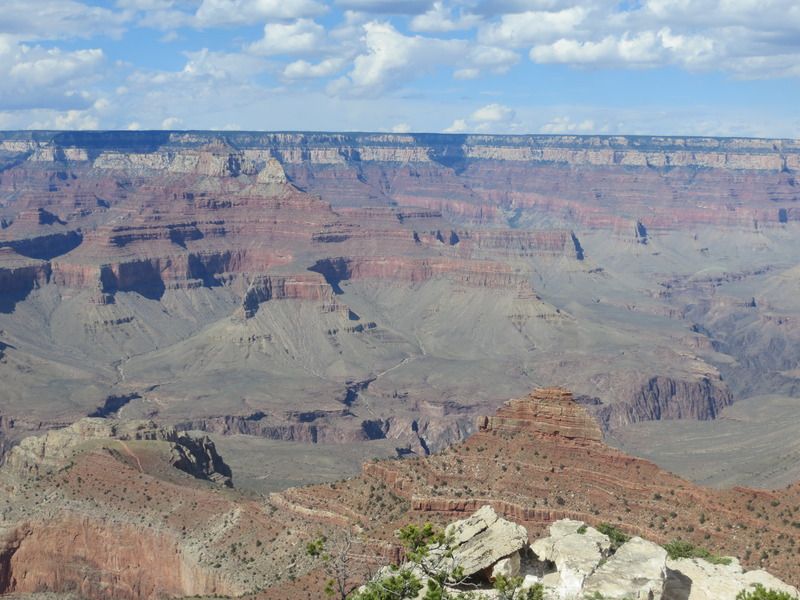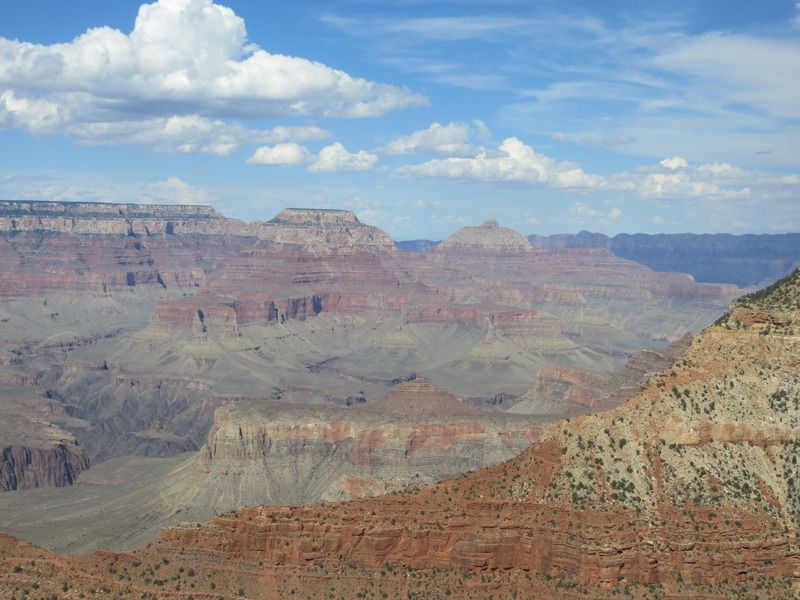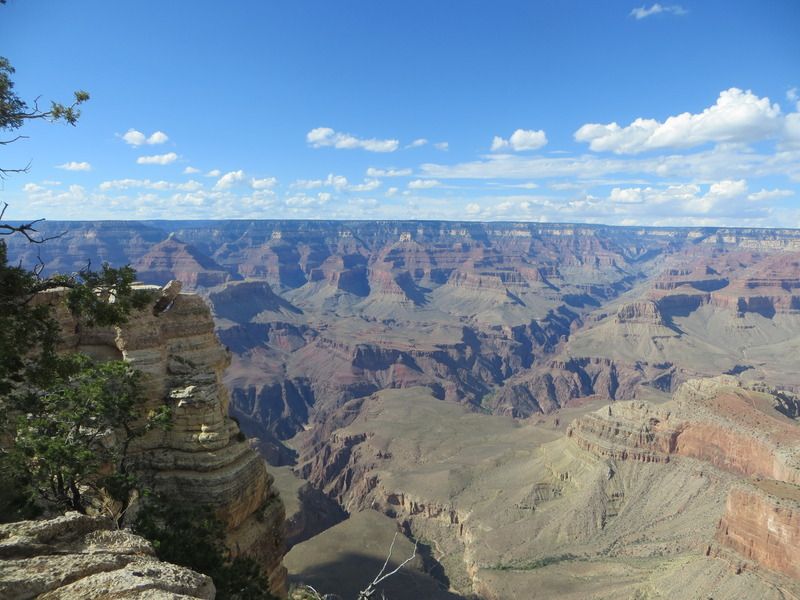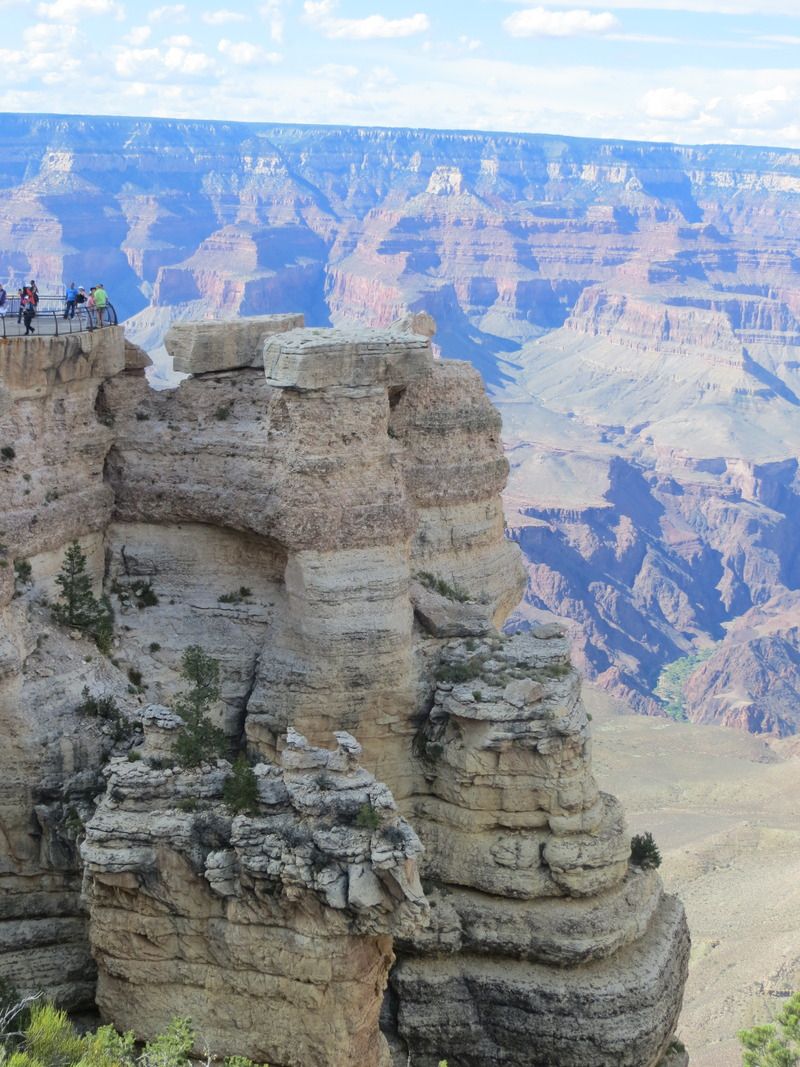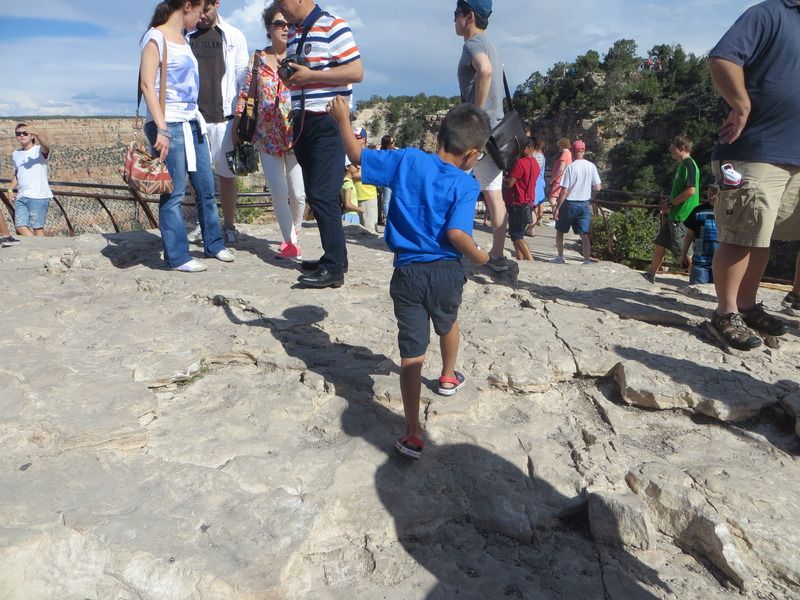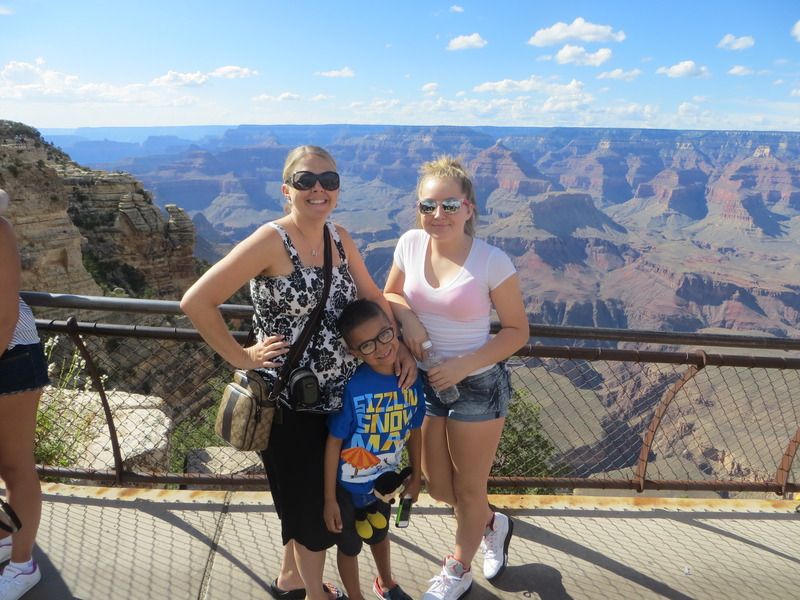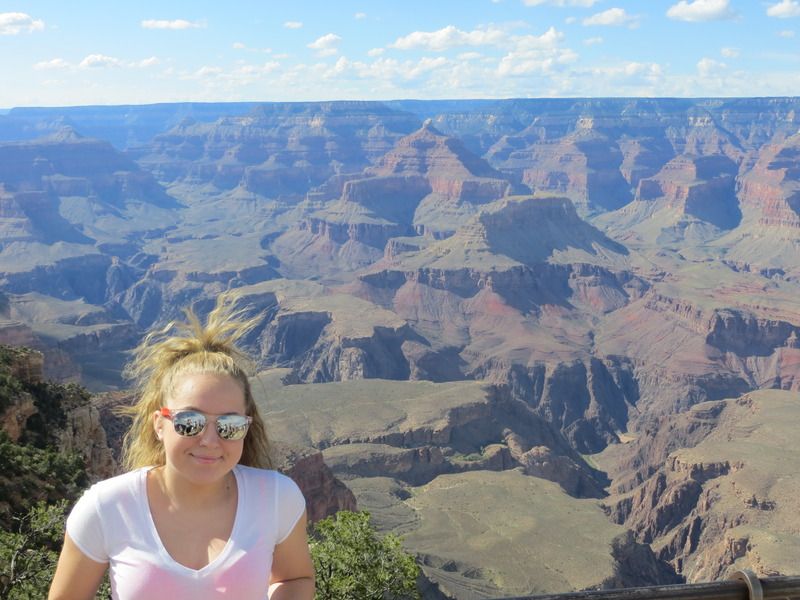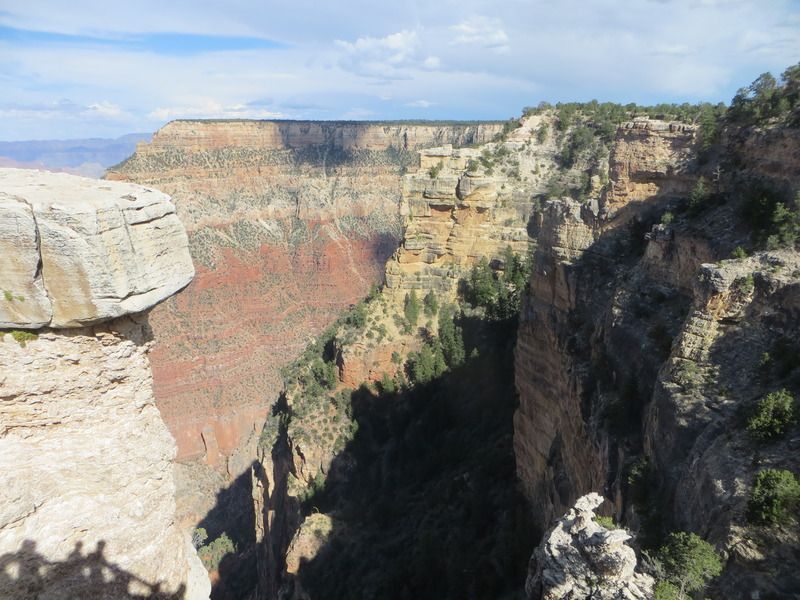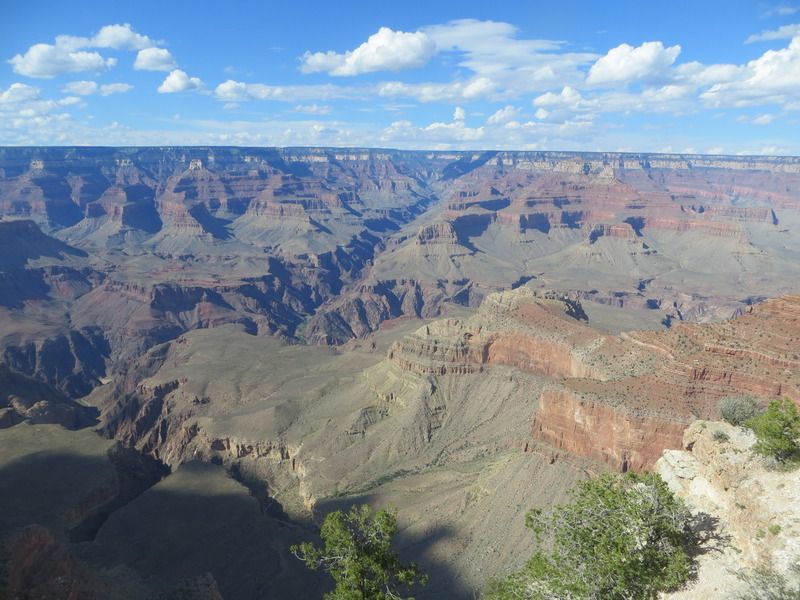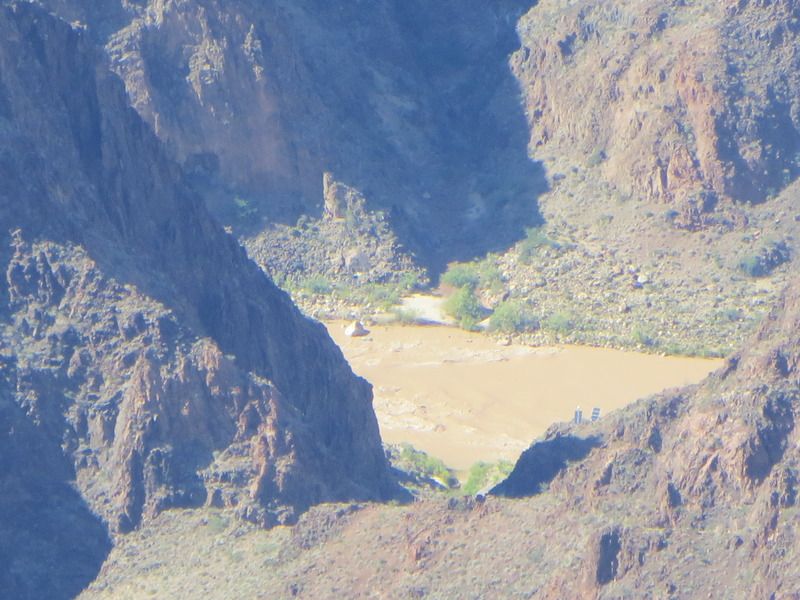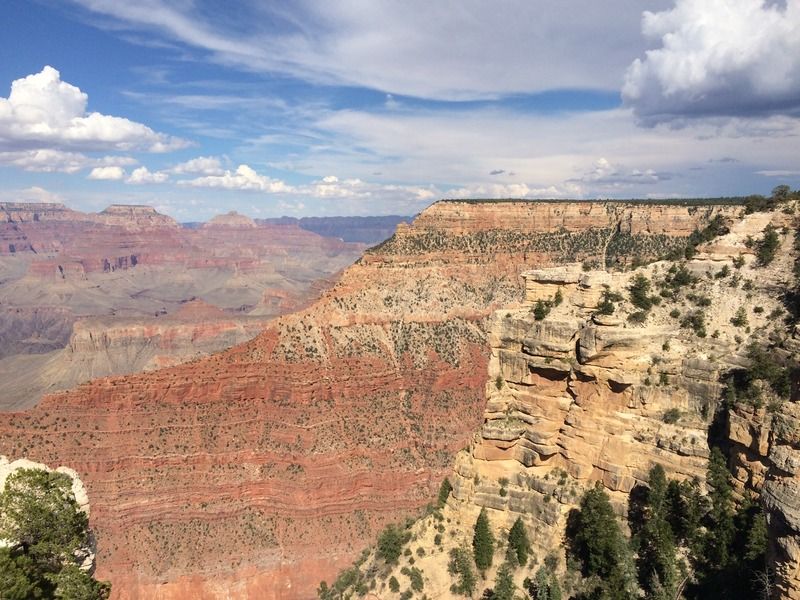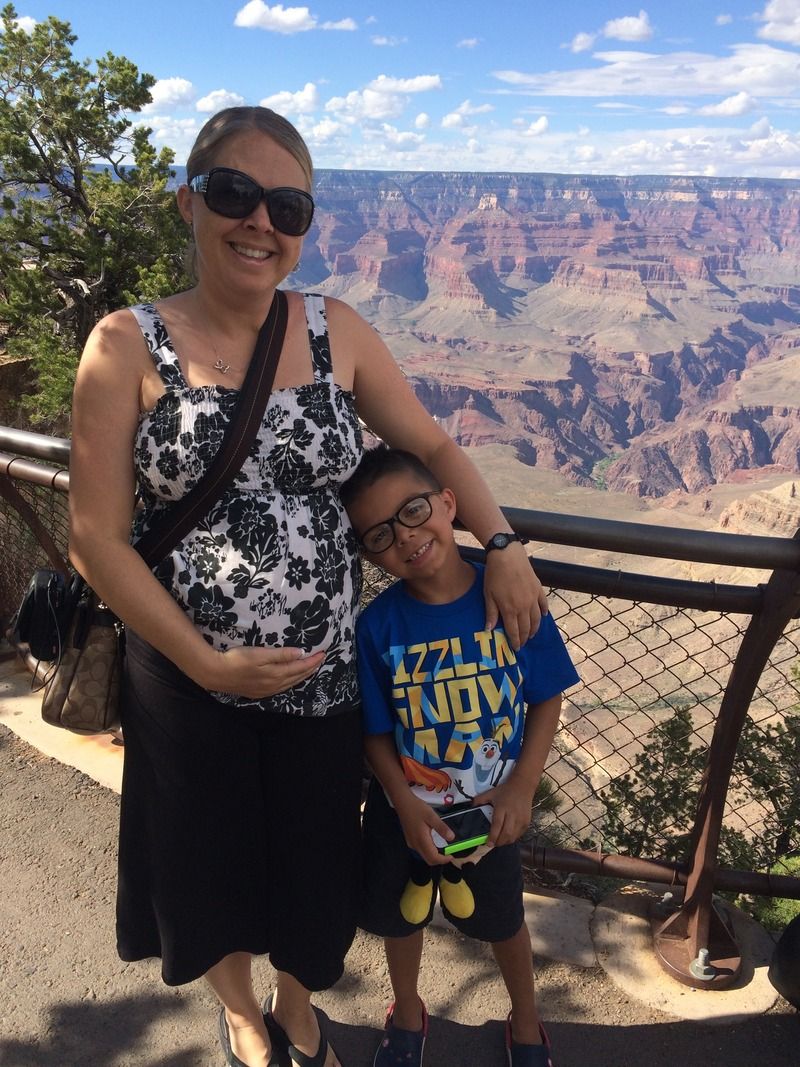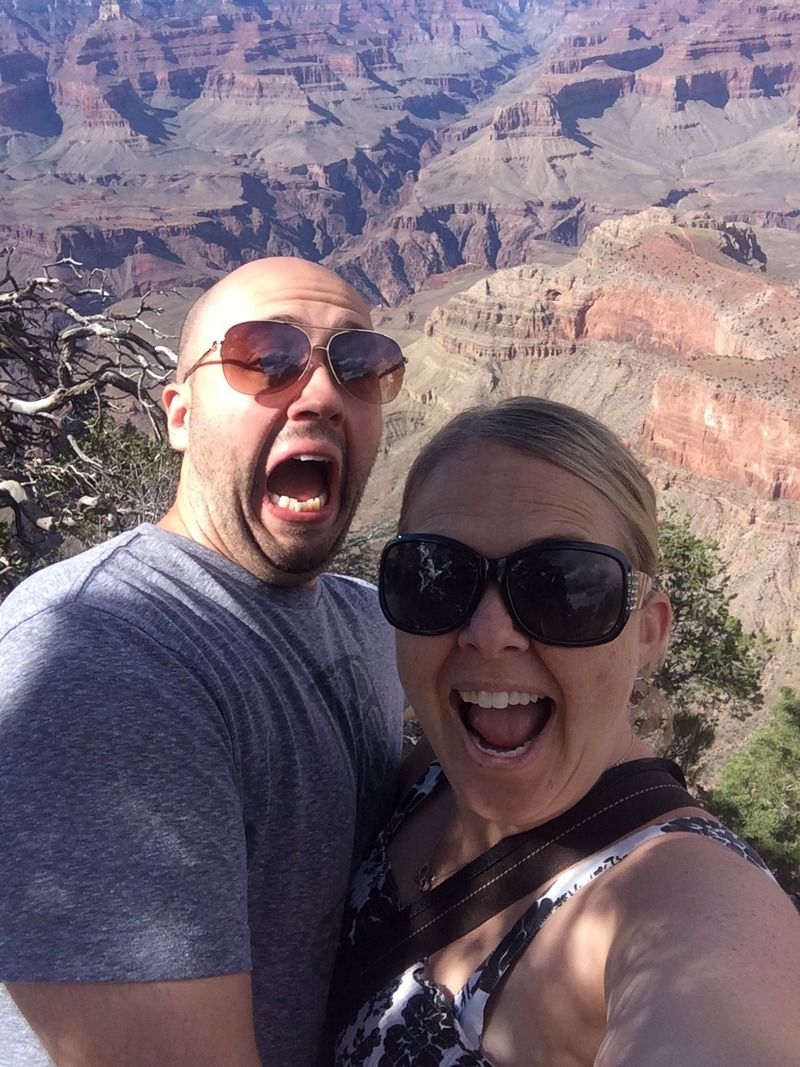 There were a lot of dogs at the Grand Canyon. I was surprised by that.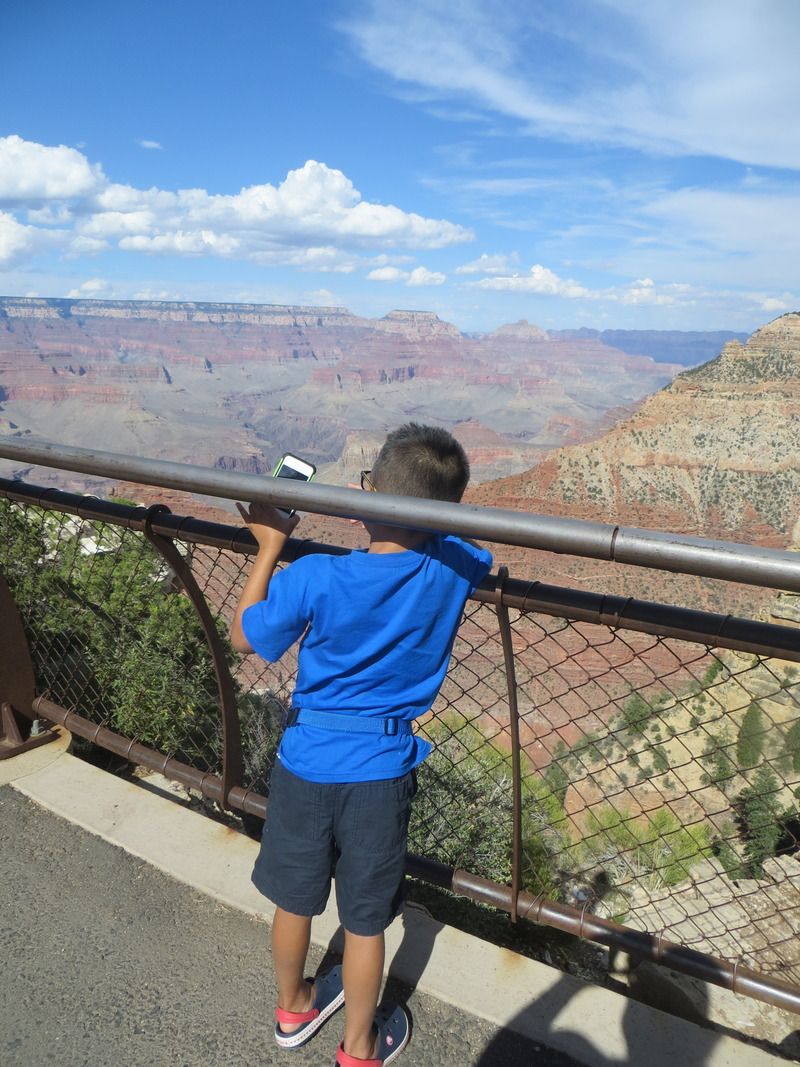 We then took a shuttle bus over to the Observatory and got a different perspective of the canyon. We bought some postcards and magnets. Antonio bought a book about animals pooping in the Grand Canyon. Then we took the bus back to the visitor center.
We saw this spider in the observatory. The kids were very interested in it.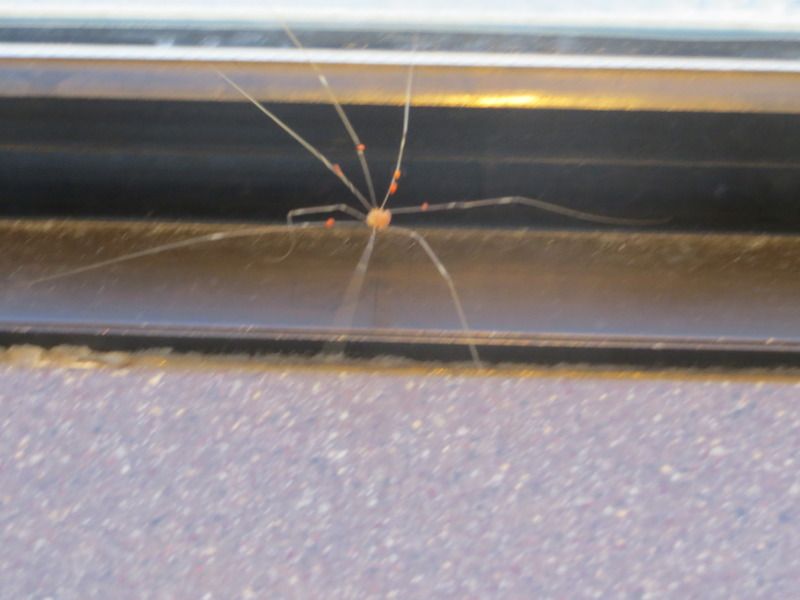 It was a very different view from the visitor center and less crowded.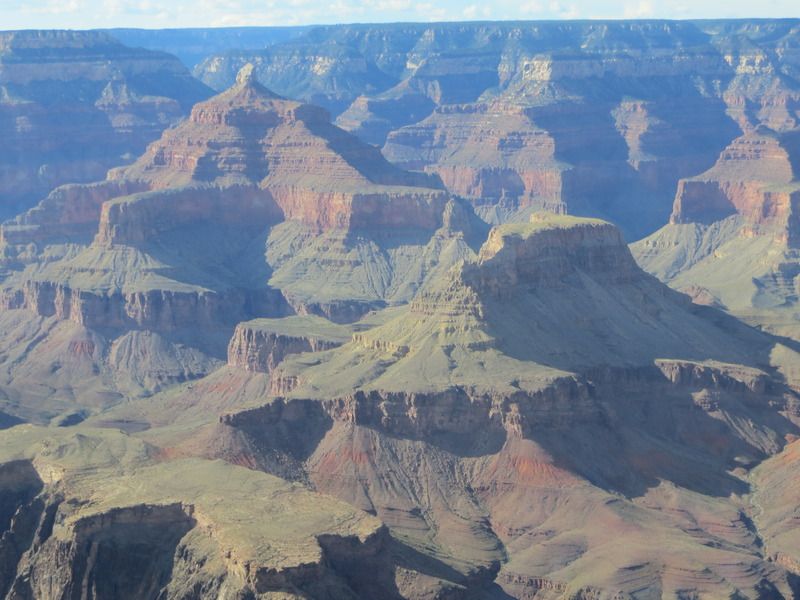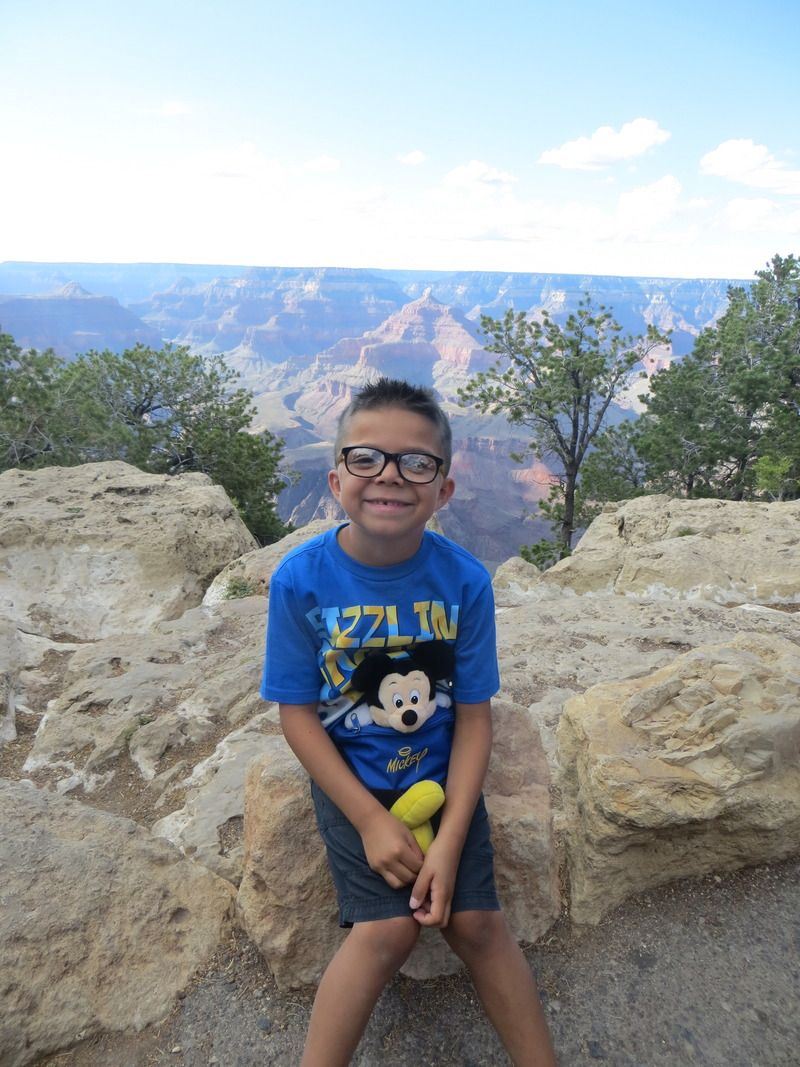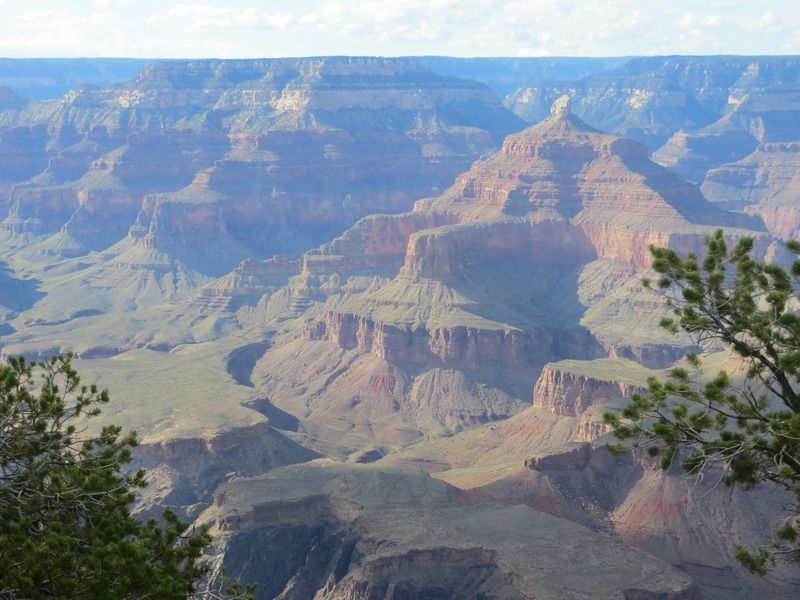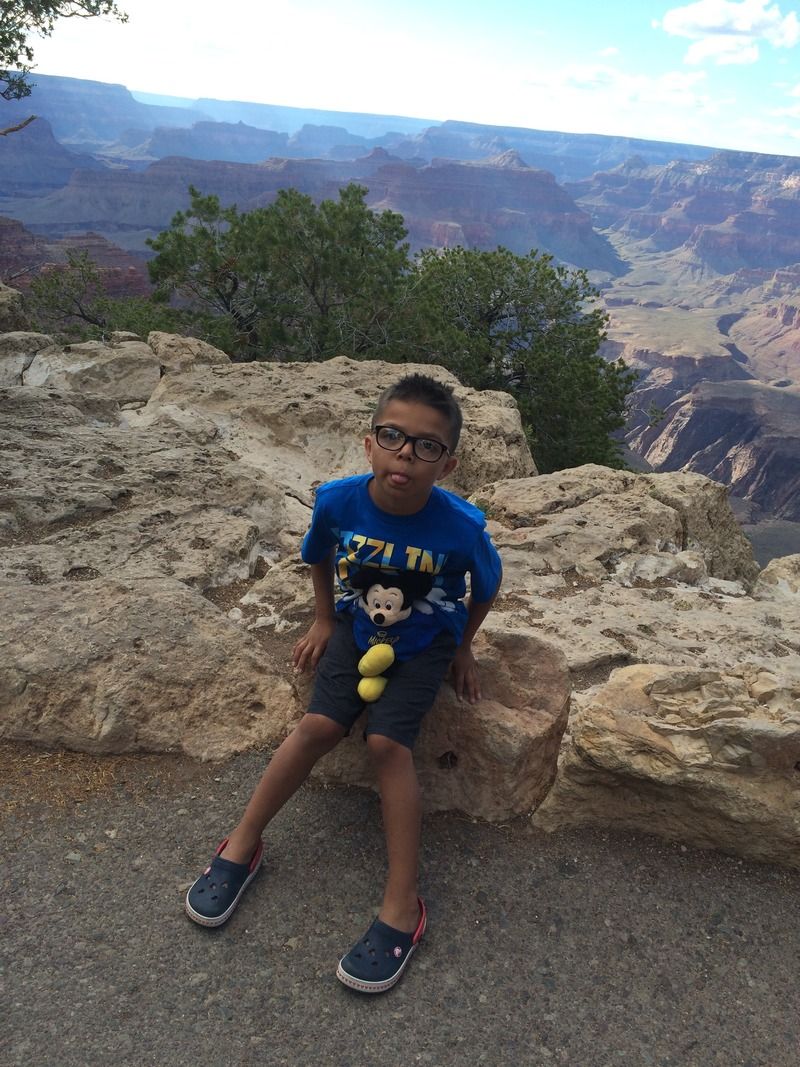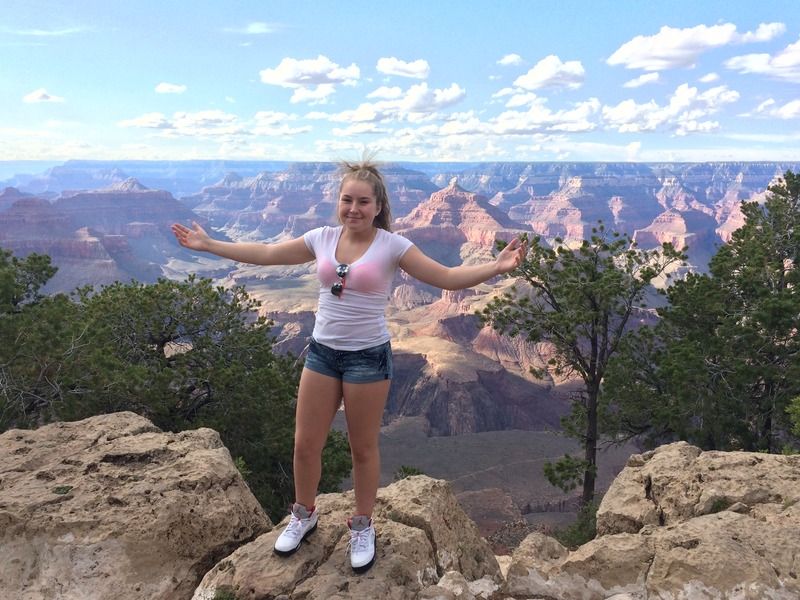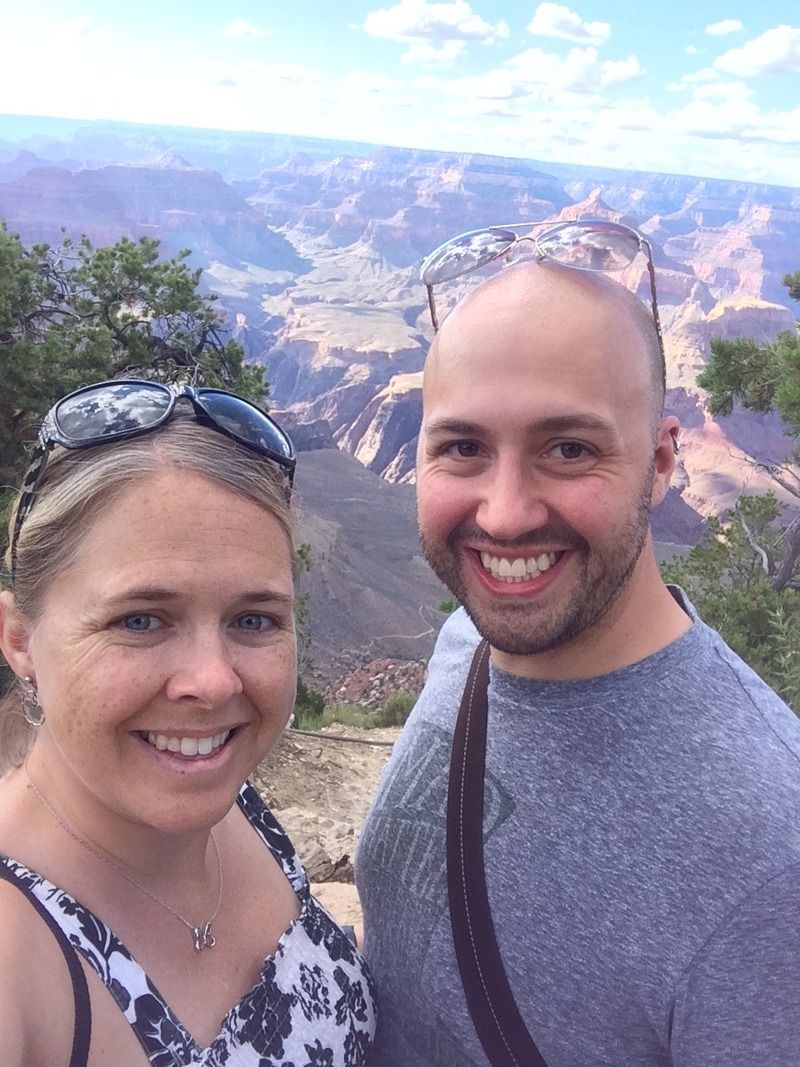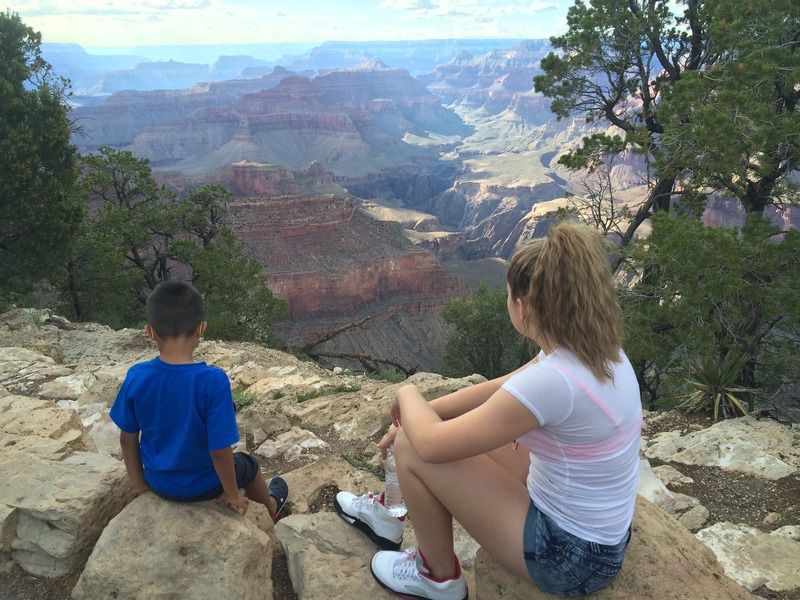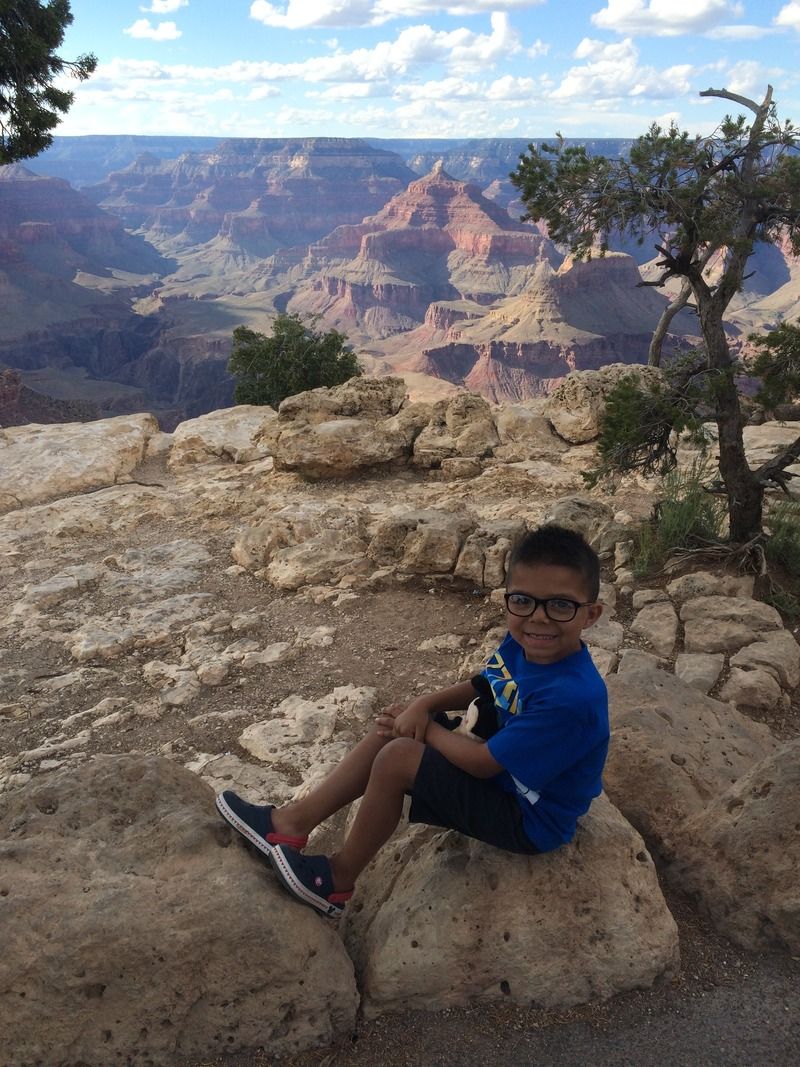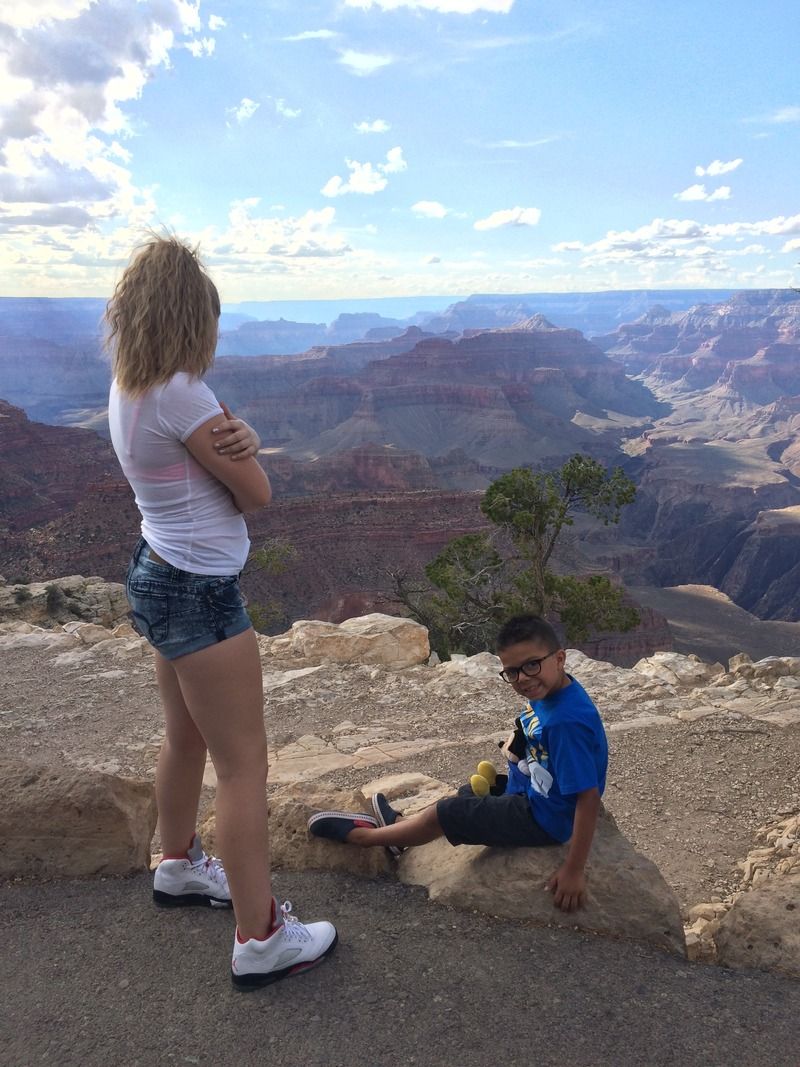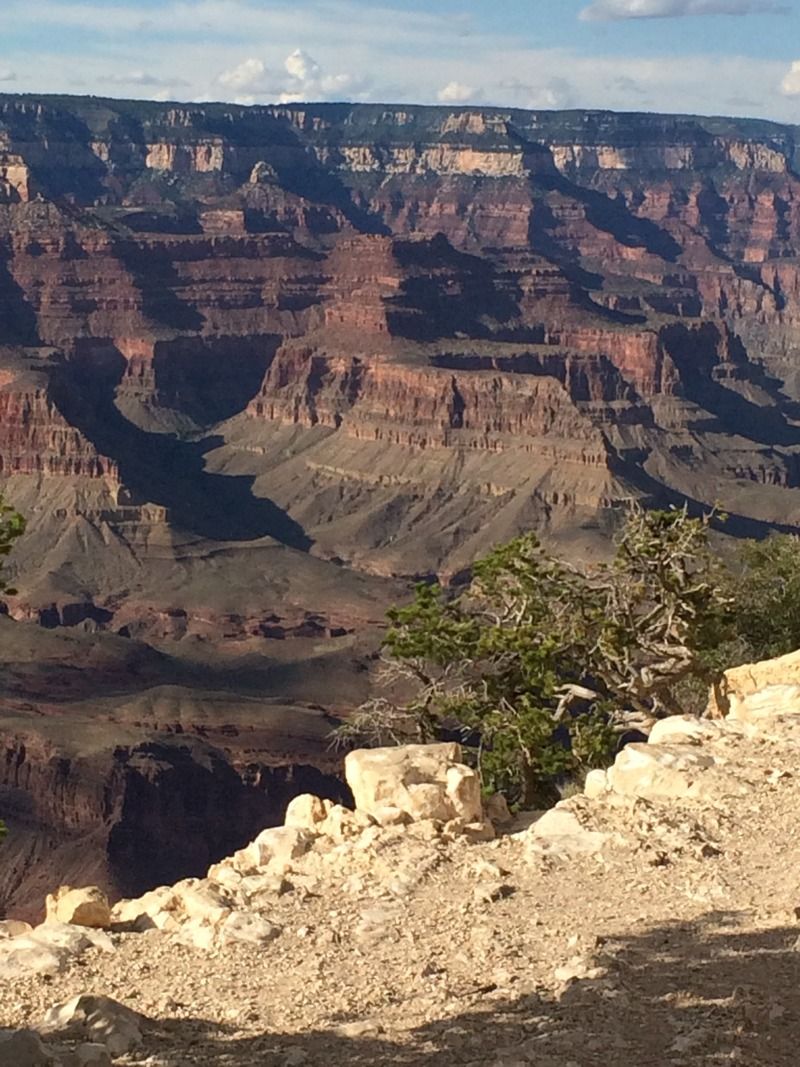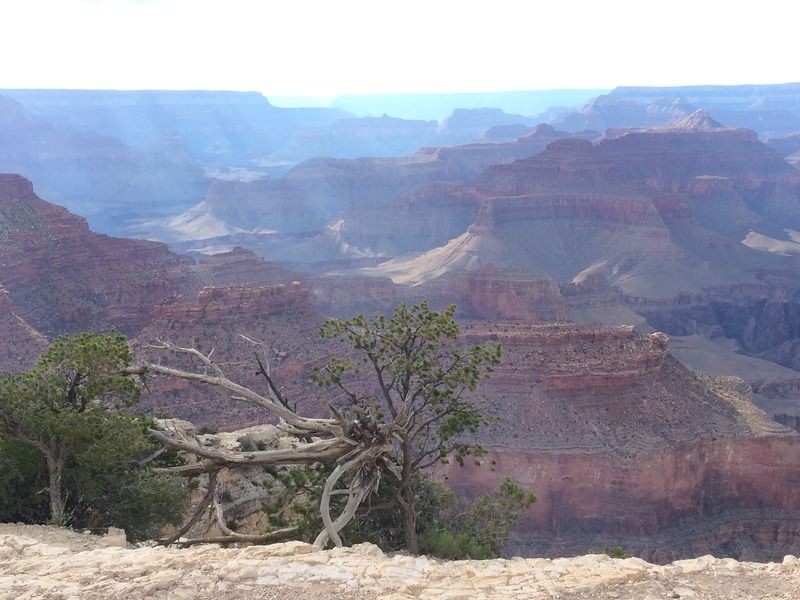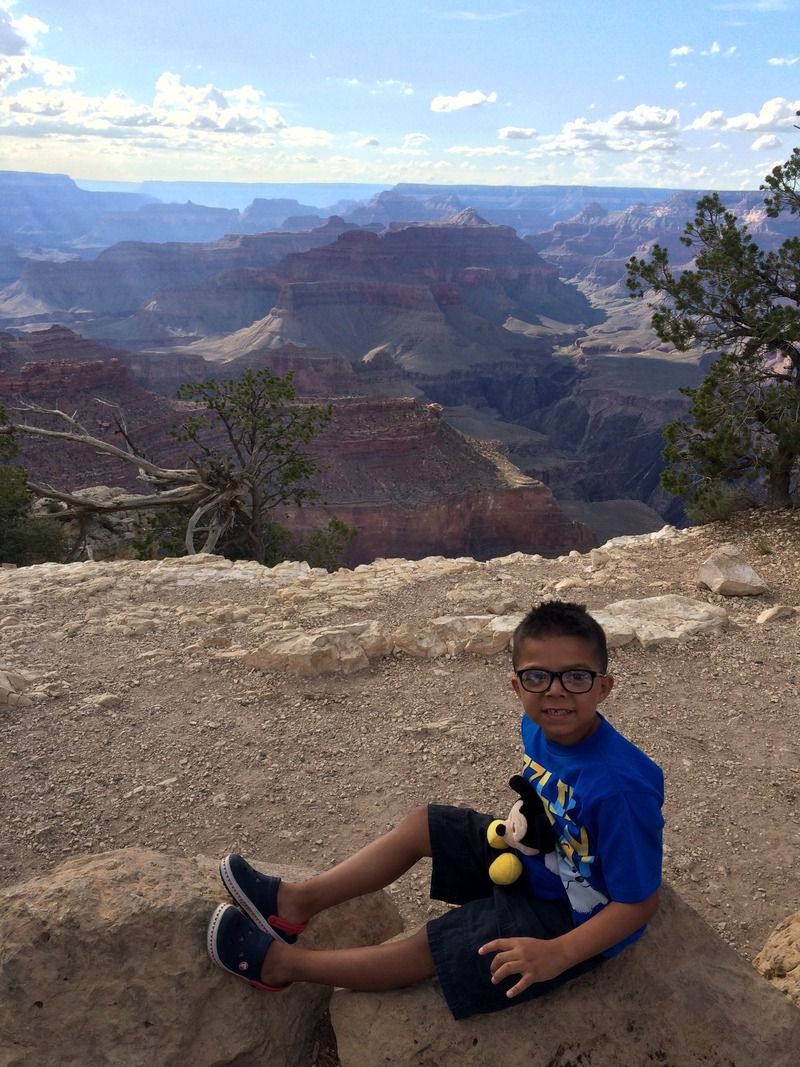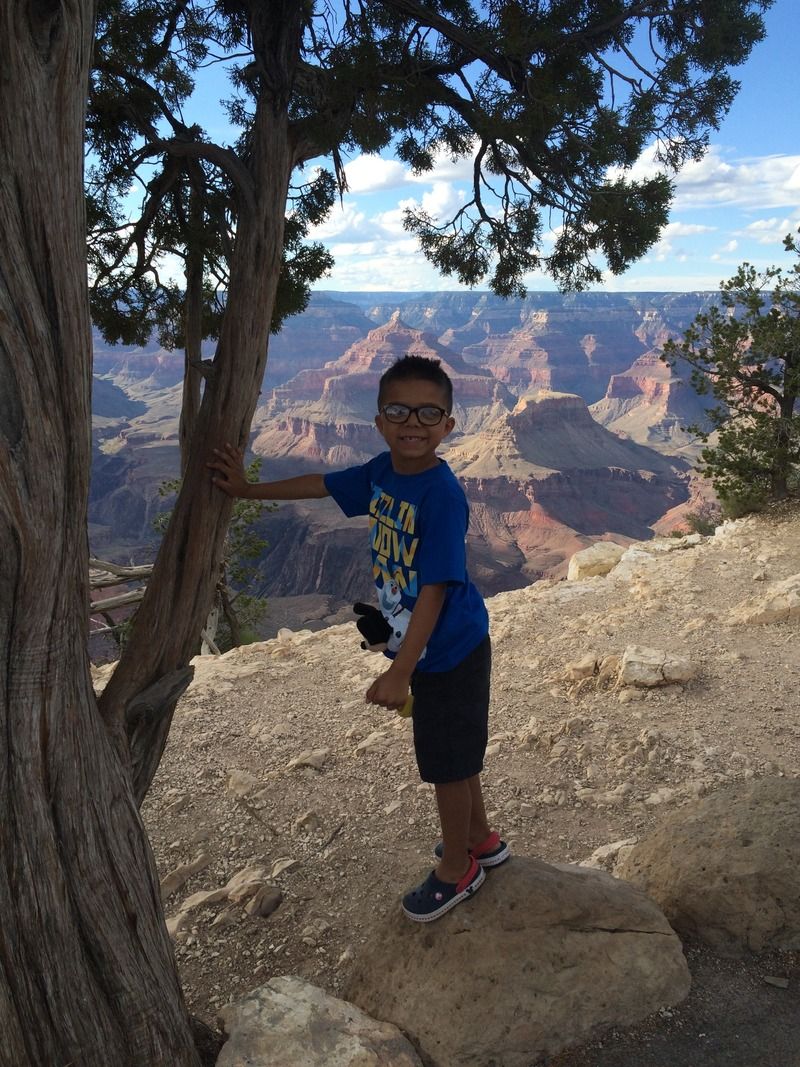 We made some sandwiches with stuff from the cooler and ate by the car. Then we were on our way!
We saw some Elk on our way out of the park.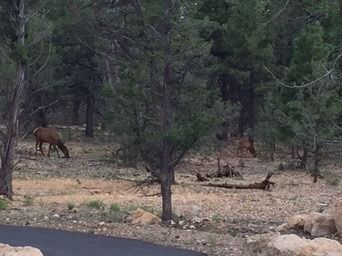 Antonio filled out his trip journal from yesterday. So cute.
We saw some clouds that we thought looked like different things.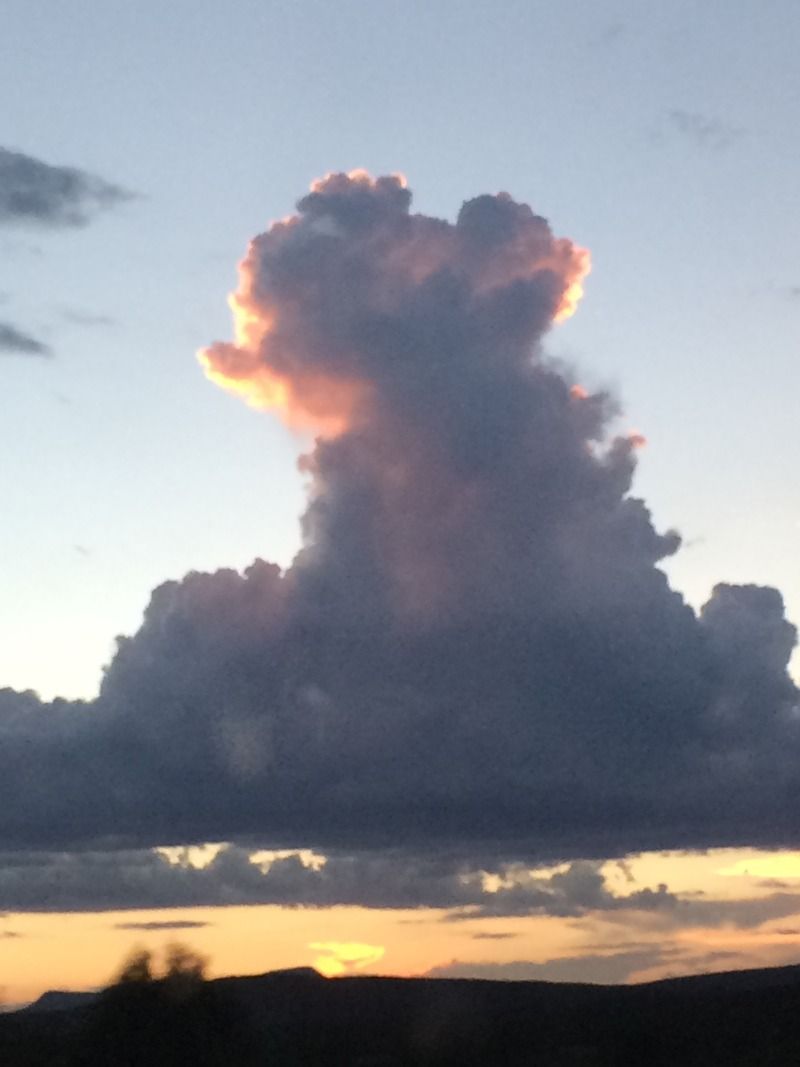 Dopey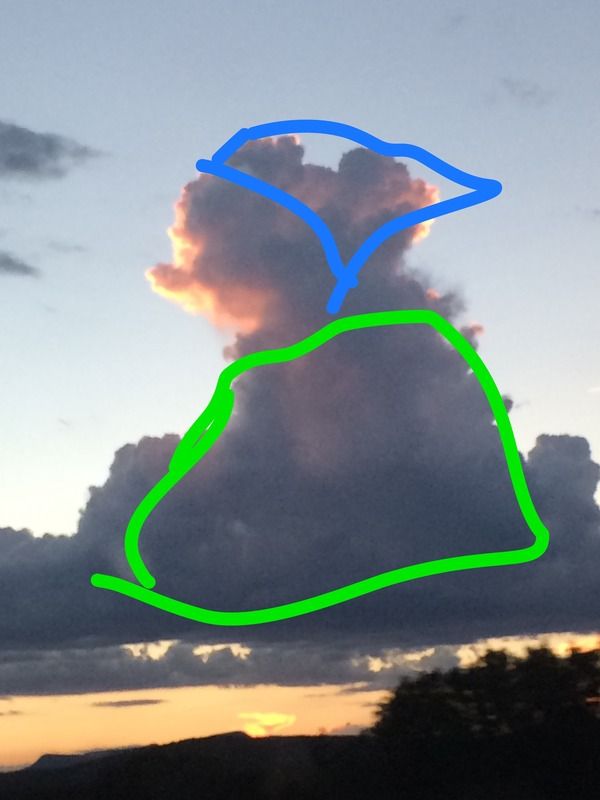 Mickey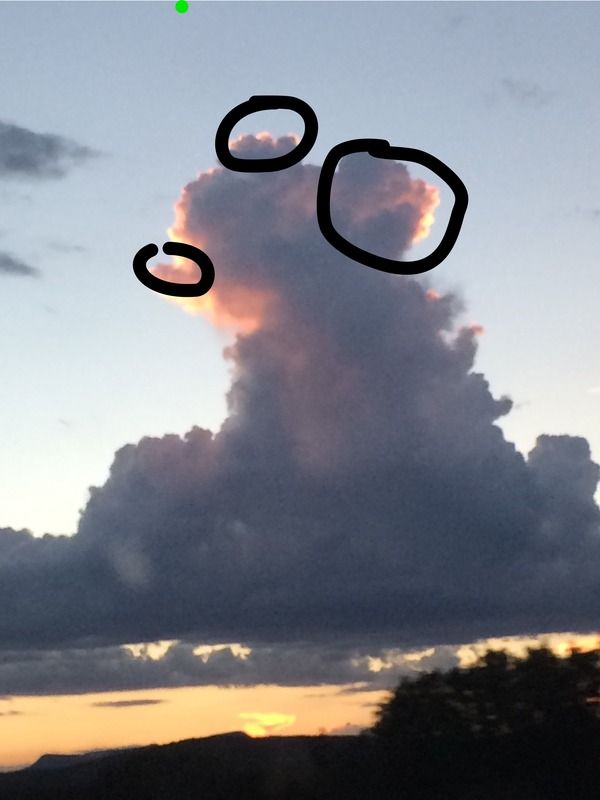 Pooh Bear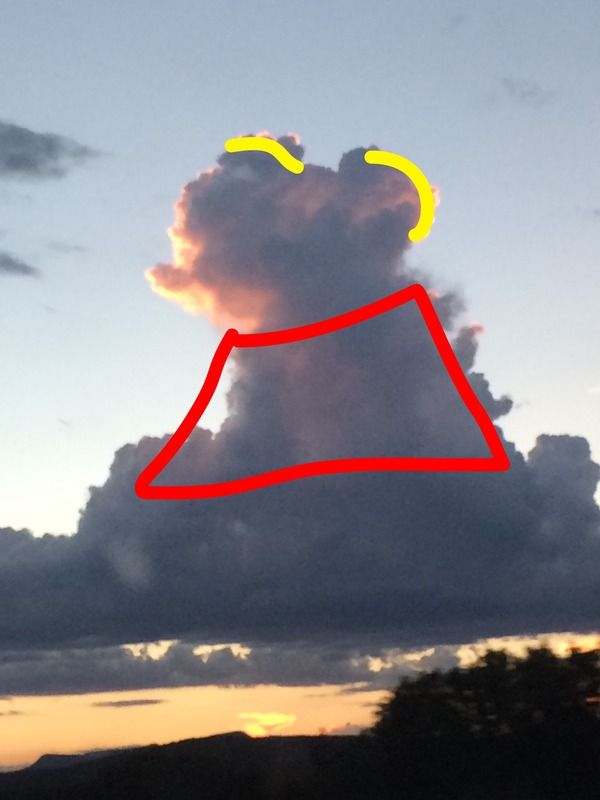 We made it to Las Vegas around midnight. As we rolled in to town we blasted Viva Las Vegas! Quentin and I had never driven there before, only flown so it was a neat perspective. We were staying at the Hooter's Hotel and Casino. We had gotten a great rate online of only $25 a night. Too bad when we went to pay it pretty much doubled with resort fees and taxes. I'm not sure what resort fees they are charging for, it wasn't a very nice "resort."
Our room was in the beach tower. It had a nice view of the pool. Antonio went straight to sleep and Halie went straight to a charger for her cell phone. Quentin and I decided to go down and gamble a bit. I played some craps, then we played blackjack. I stayed even. Quentin won like $60. We only stayed down there about an hour because we were so sleepy.
Posted by MarathonMama629 18:15 Archived in USA Tagged grand_canyon road_trip kids scenery beautiful route_66