Day 1
7/6/15 - 7/6/15
Day One July 6
Antonio and I were up bright and early to go to the dentist. I had booked our appointments in December knowing that we always travel at the end of June. Then we decided to change our trip to July this year, but I didn't want to cancel. It was okay because Quentin had a lot of stuff to get done for the leeemo company before we left.
After the dentist, we picked up Quentin from our house and got the rest of the luggage and the cooler full of snacks for the drive down. We had a couple more delays and by the time we got to Halie's house, she was calling us and bugging us about where we were! We were finally on the road at 12:30 PM.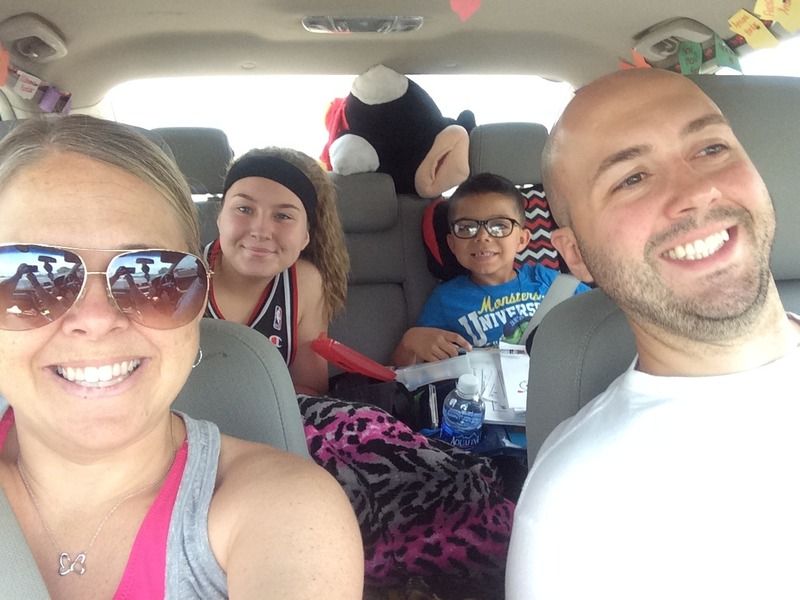 Our route took us through the very scenic Western Kansas. Oh wait, it's not scenic at all. It's a very boring drive. Antonio did a couple activities on the drive. We also put a post it note by the clock that would have a time usually about an hour away that would indicate a prize being earned if his happy face was on green.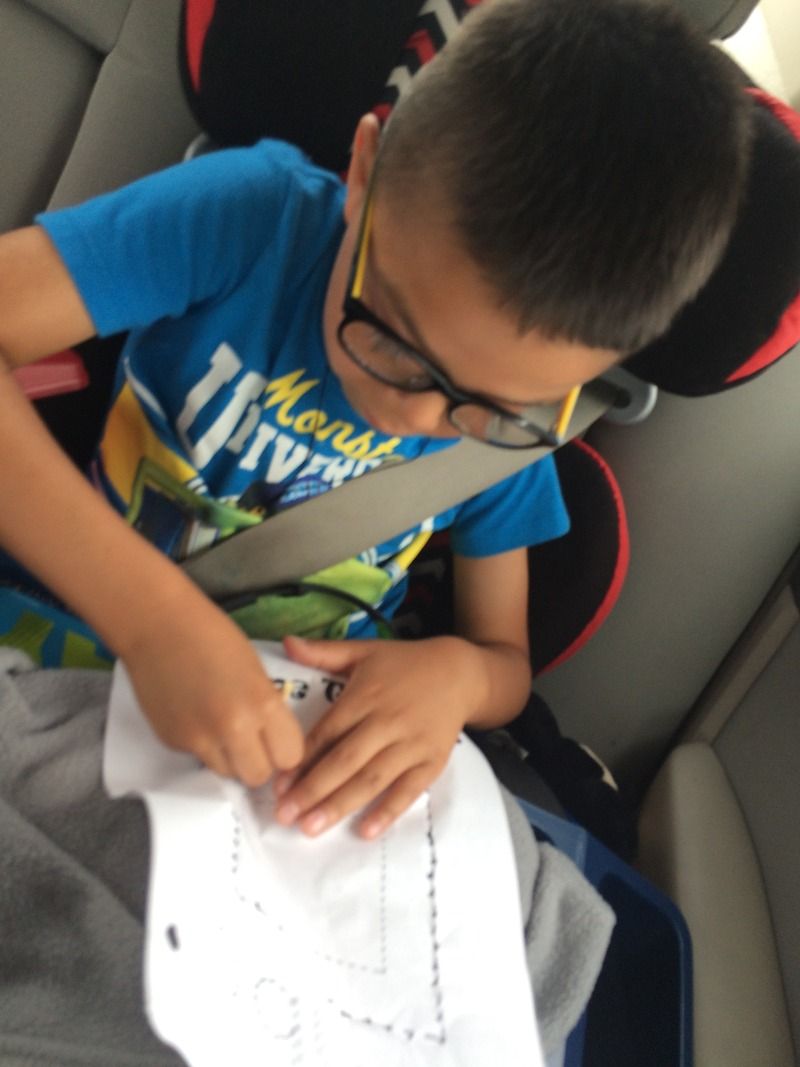 One of his first prizes was this Ninja Turtle scratch off picture.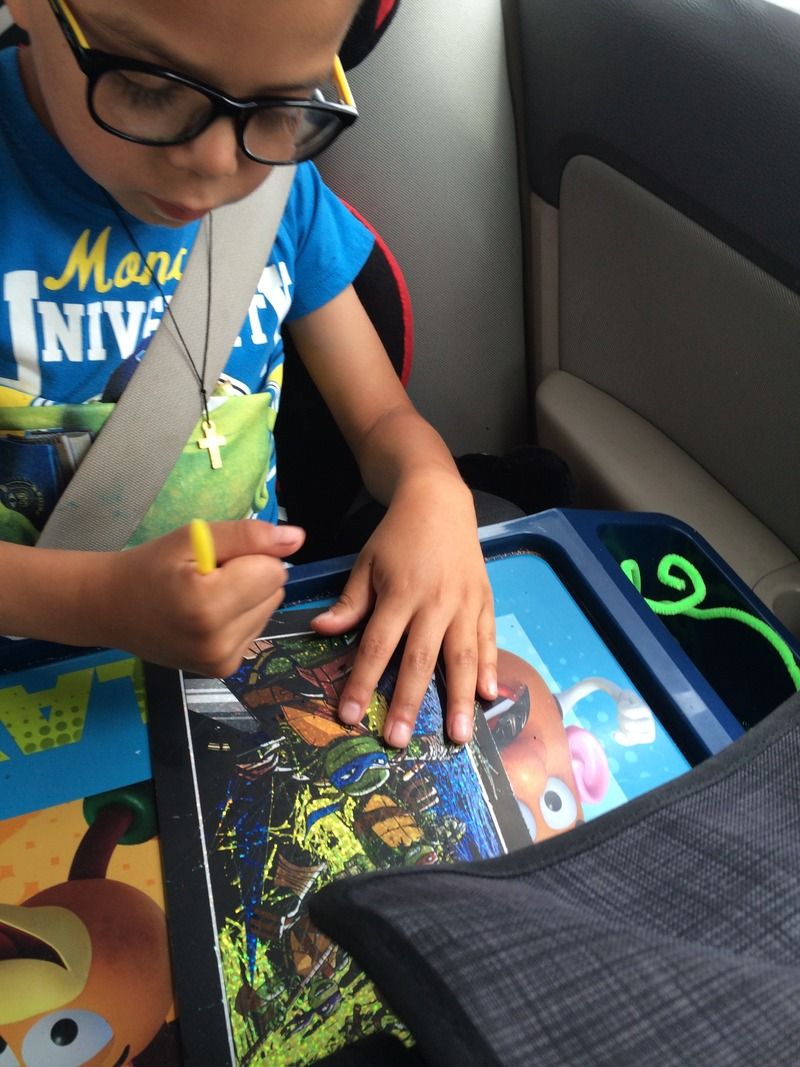 Halie sleeping was a common sight.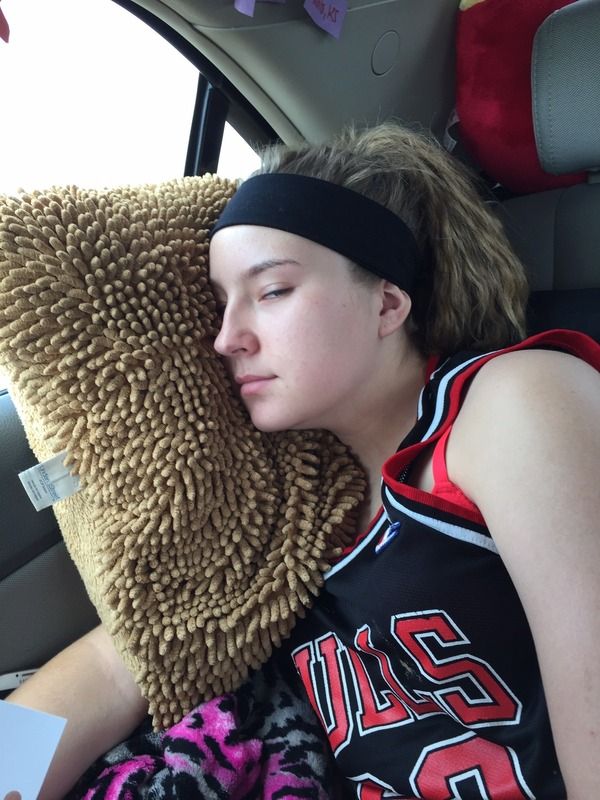 A few hours later, he earned some pipe cleaners and made us some awesome jewelry and headwear. We all wore our pipe cleaner creations in to a gas station. When we got out, we were shocked to find how cold it was! The plan was to make sandwiches with stuff from the cooler, and I was standing by the trunk freezing my butt off trying to prepare them. This led to the first minor meltdown of the trip where there was a bit of yelling. What can I say, we aren't a perfect family!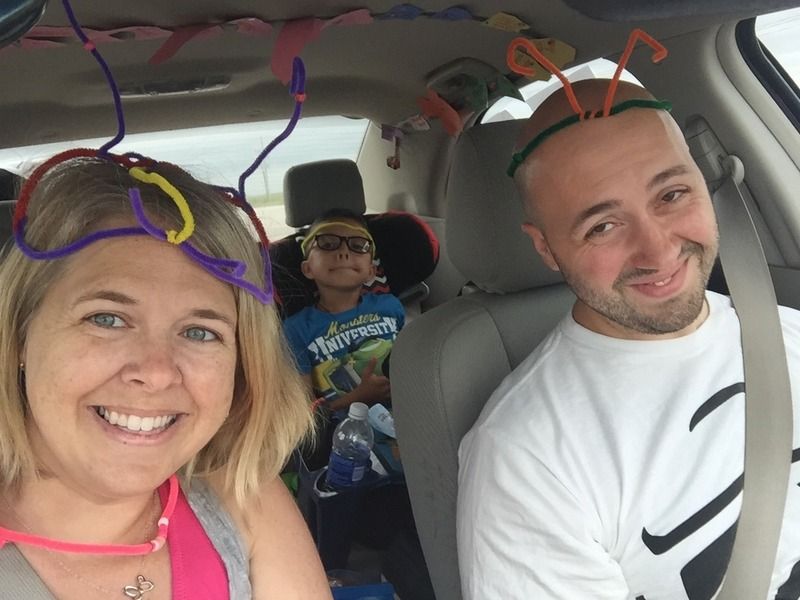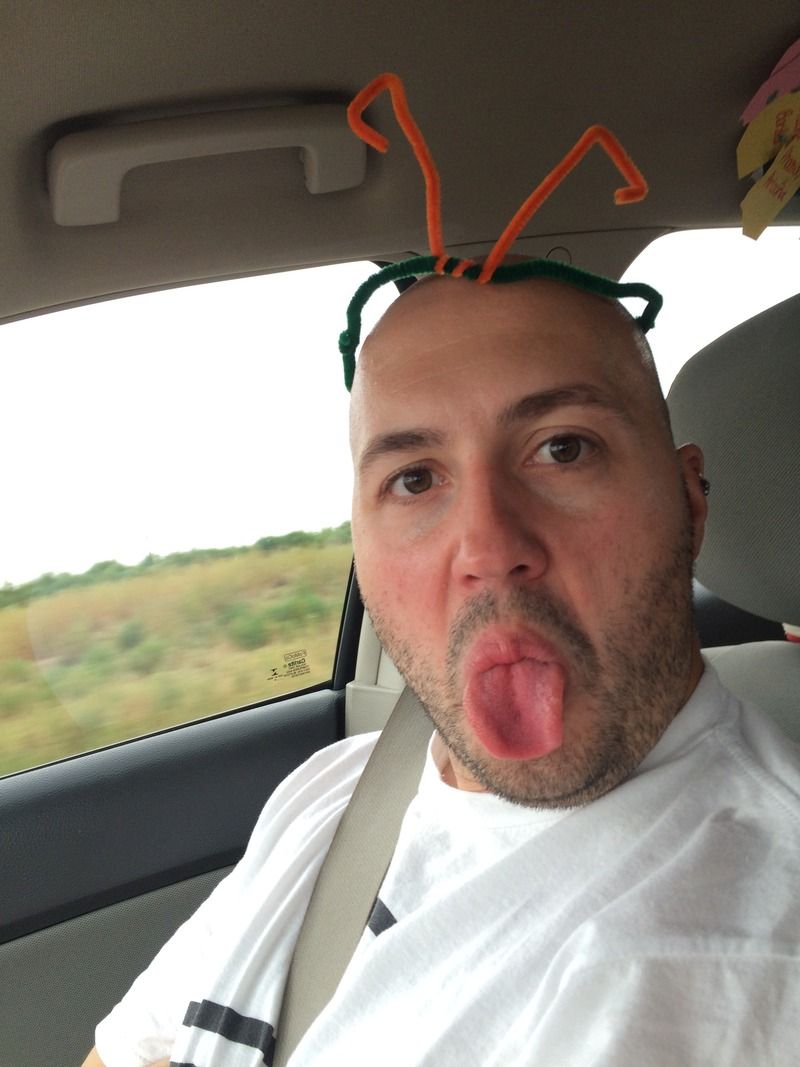 At 6:45, we made it to New Mexico. We pulled over for a picture. Also for a pregnant side of the road potty break!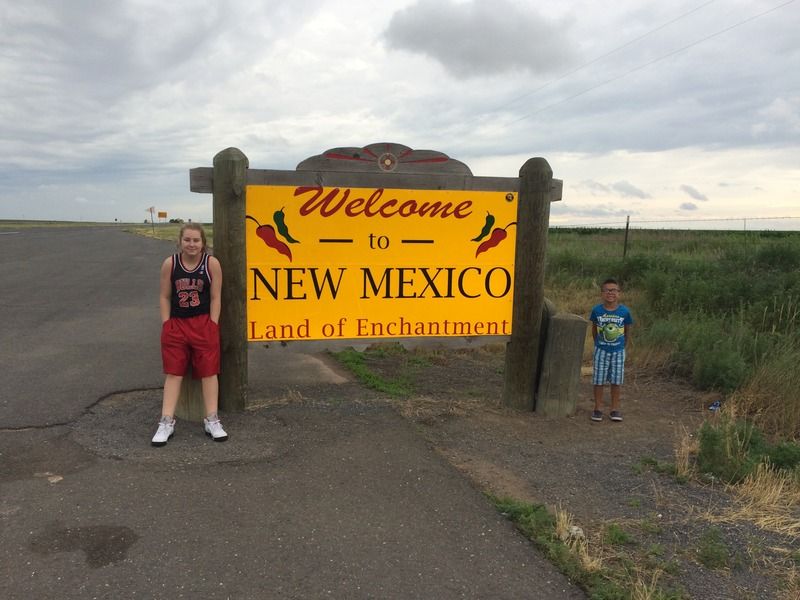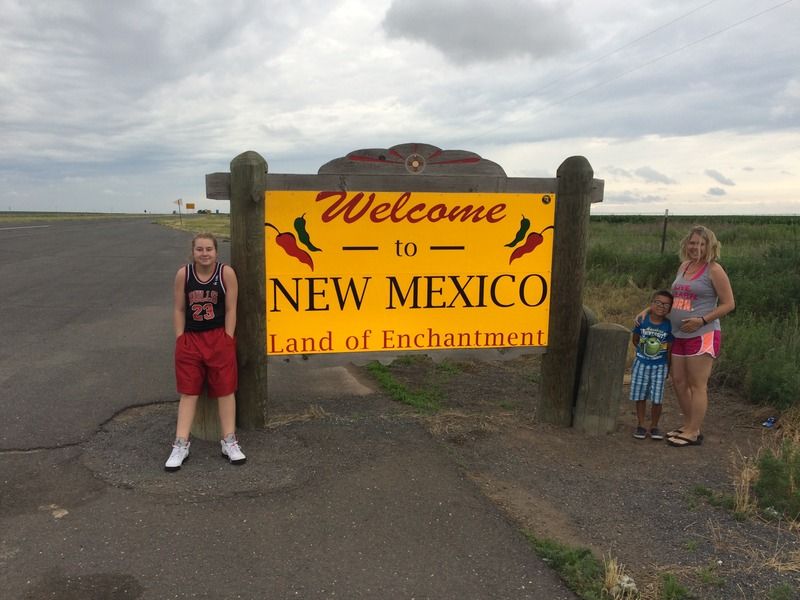 A bit after that, Antonio earned another prize. Pineapple note paper! We spent about an hour writing notes back and forth. By then, I was getting a little sleepy and weird. I wrote some notes to the bread apologizing for Halie smashing it, to Halie's beats headphones for being broken, to the bananas for turning brown, and to Antonio about whining and the possibility of him being strapped to the roof of the car.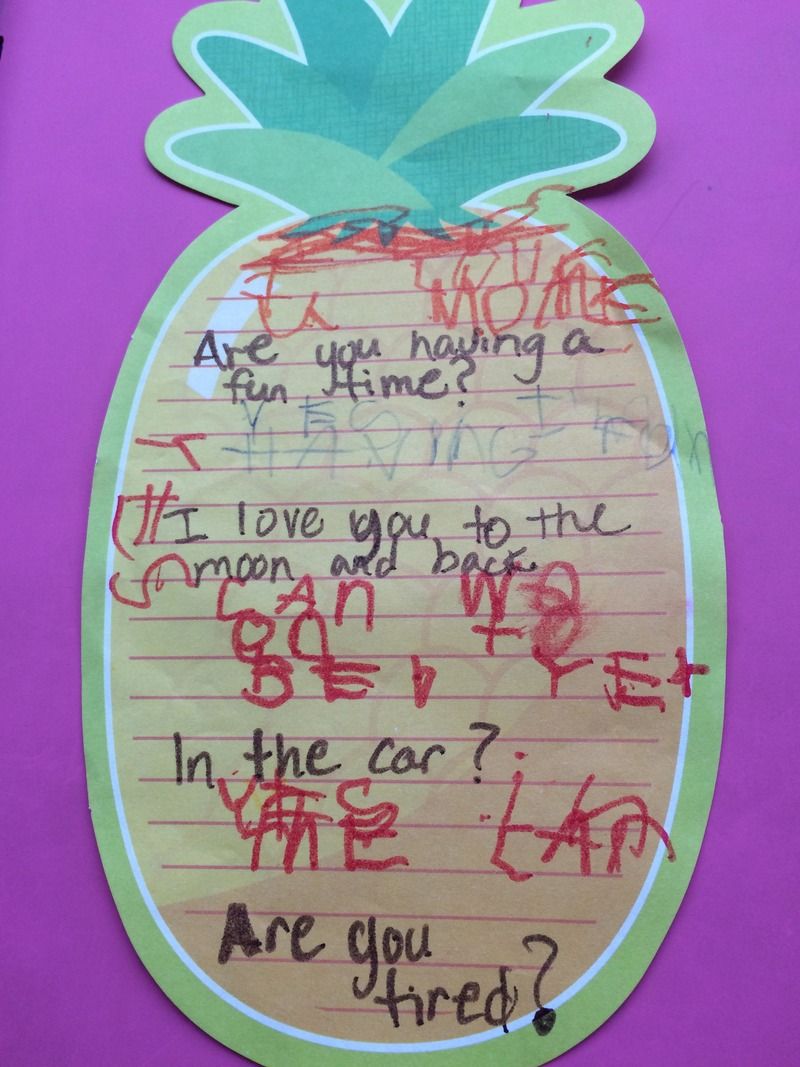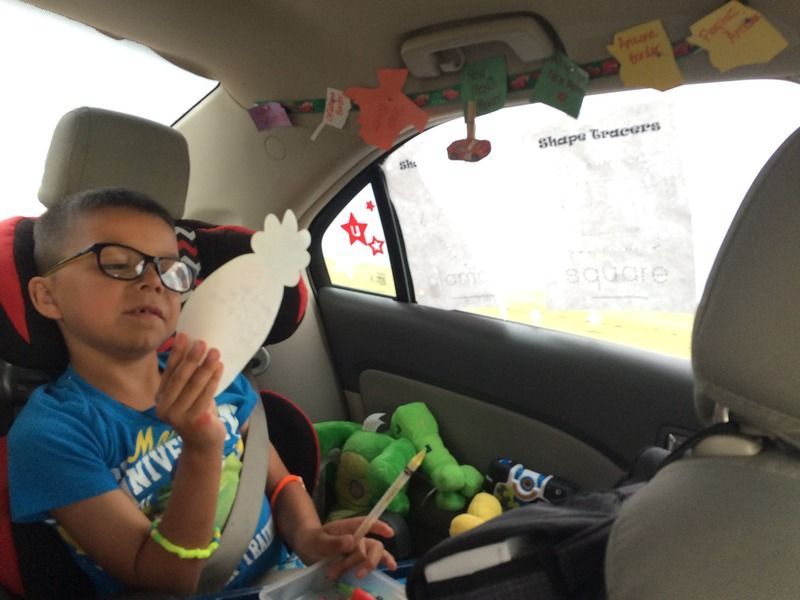 Antonio stole my phone and took about 100 photos that look just like this. You can see gel cling window decorations he earned for another prize. Also some of his workbook work that he hung on the window. You can kind of see our Lightning McQueen road map in the shadow.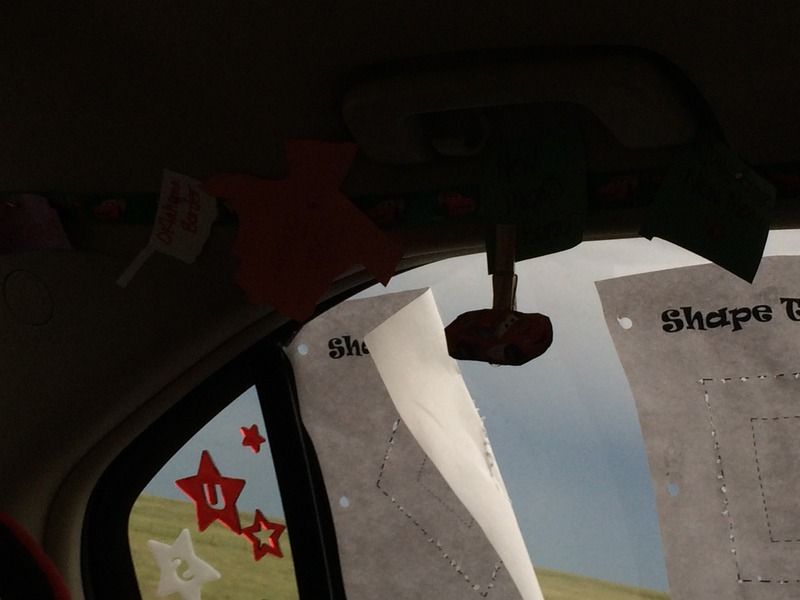 Finally, we made it to our first stop, Albuquerque, New Mexico. We stayed at a Holiday Inn Express. It was nice. It had a door in the room that would connect to the indoor pool, but you couldn't unlock it. Very strange. Must have been a rule change at some point.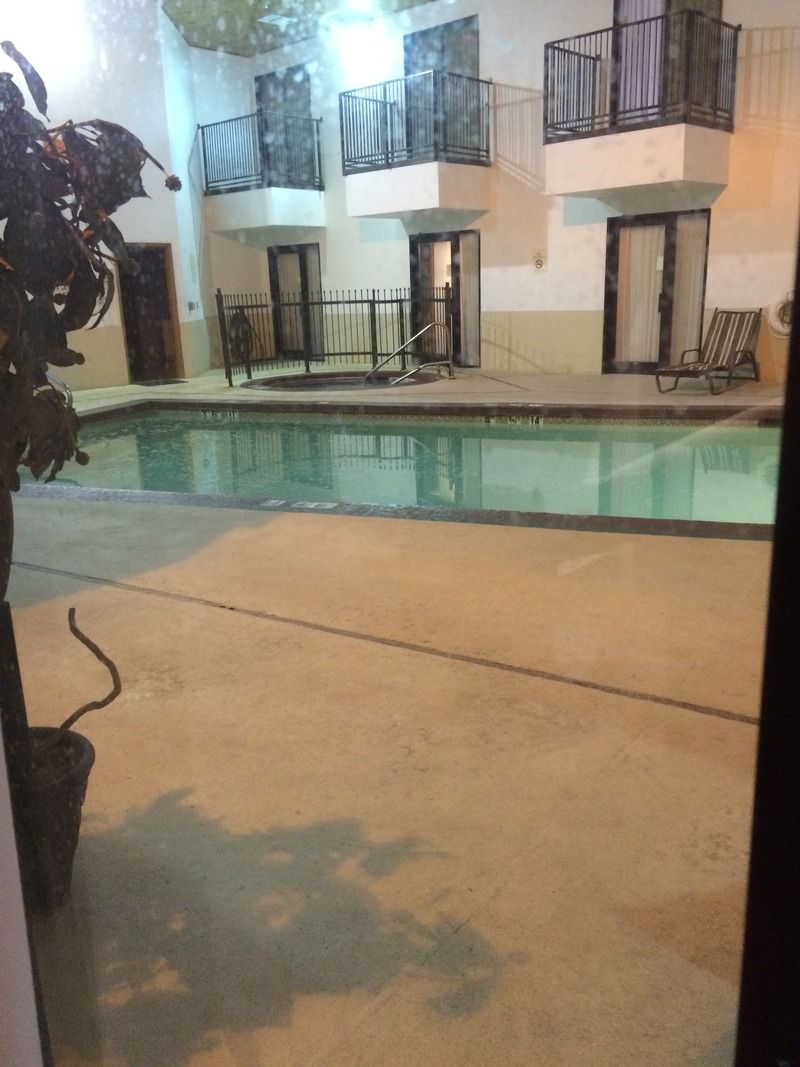 Pretty soon we were all passed out dreaming of fun days ahead!
Posted by MarathonMama629 13:03 Archived in USA Tagged road_trip kids new