6/4/14 - 6/4/14
We woke up bright and early as usual and headed out to the balcony expecting to see land approaching. Then we remember we wouldn't dock in Puerto Rico till much later. We had some time to kill.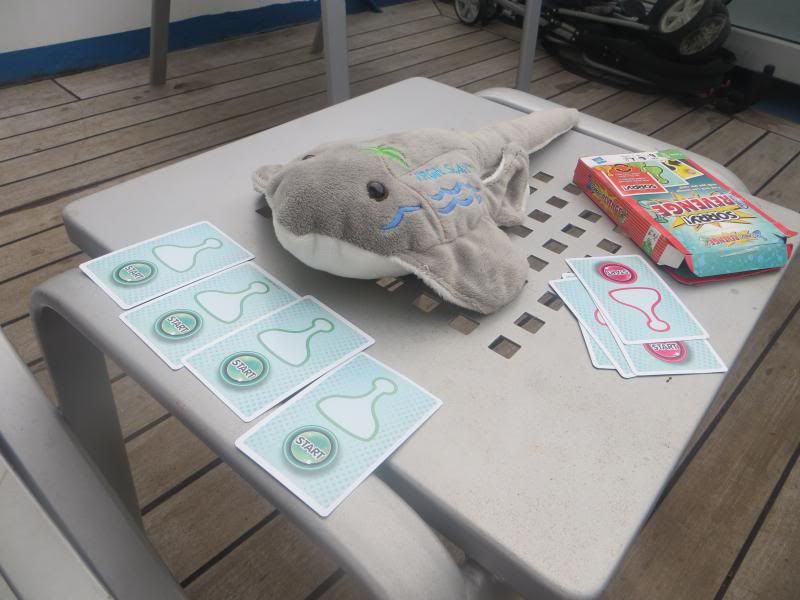 Quentin and Antonio played "fishing."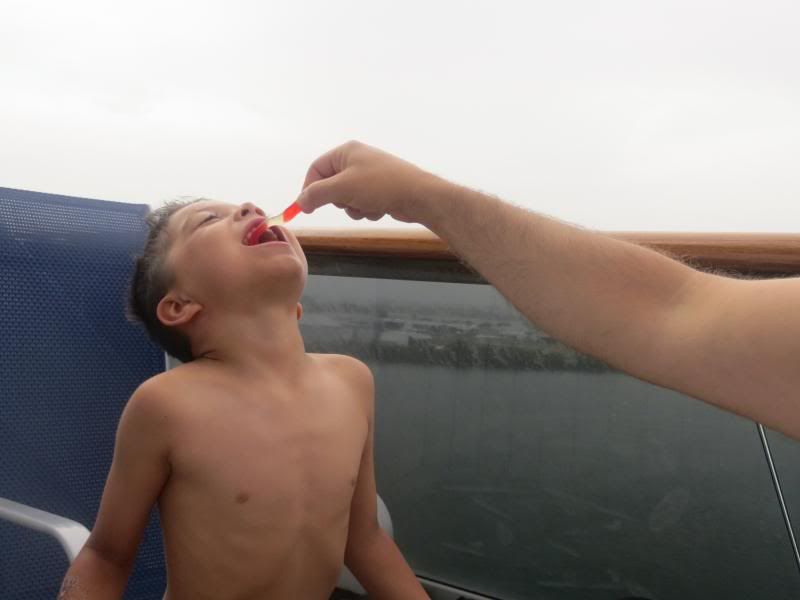 I tried to go back to sleep.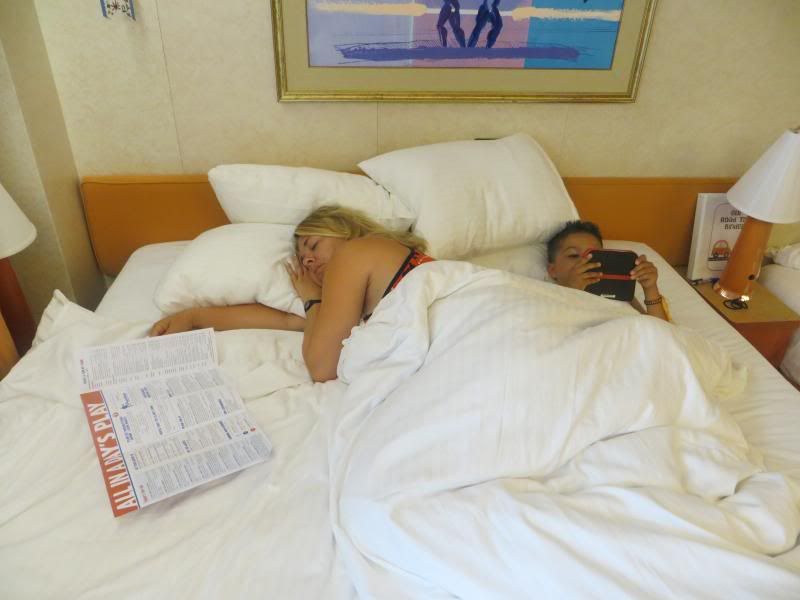 Awesome Quentin brought us breakfast to have on the balcony.
Finally we docked in Puerto Rico and we headed out to explore. We had no real plans today other than to try to see a fort.
Ready to explore!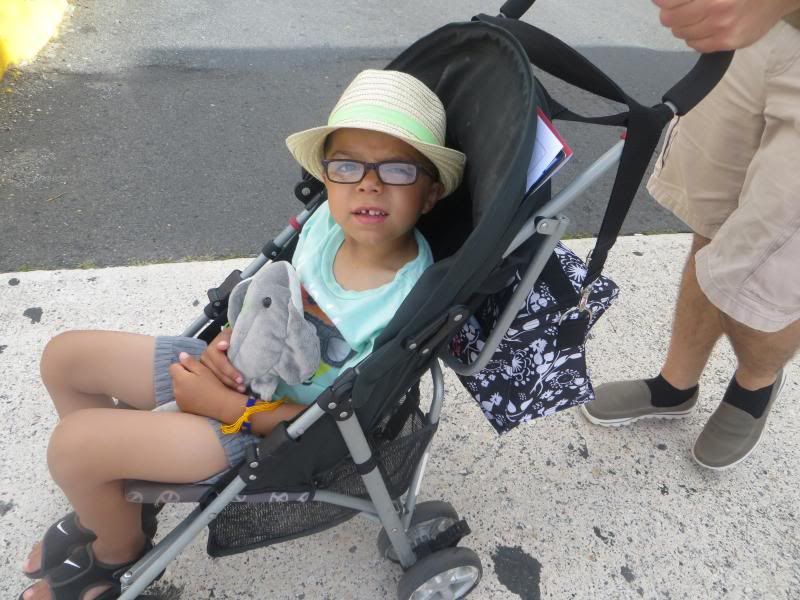 Our first stop was a Drug Store where I picked up an energy drink and a magnet for my collection. I think Antonio got a stuffy too. We brought home about 25 new stuffies from this trip.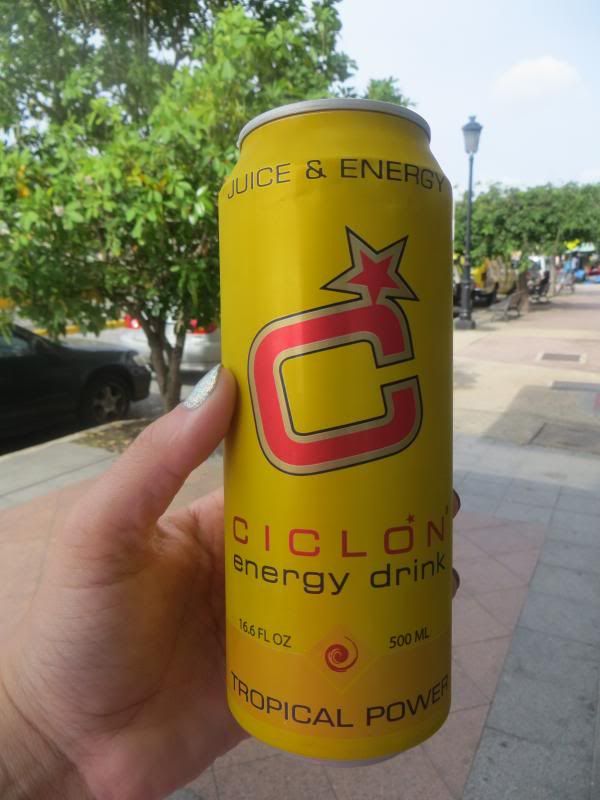 Then we saw a visitor's center. We stopped in there. I saw an advertisement for a race! I wish I could have done it!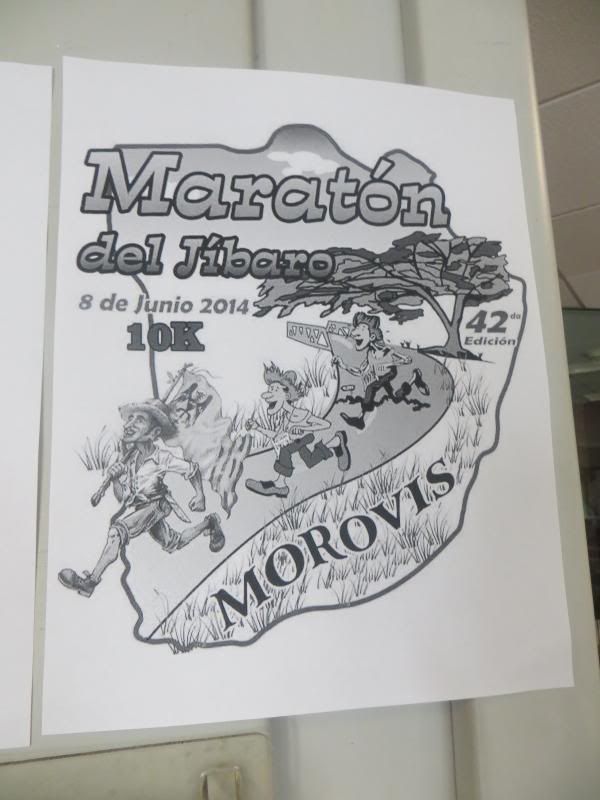 At the visitor's center, we picked up a walking tour paper. It told you where to go and gave you information about the places you would visit. We thought this sounded like a good plan, so we headed on down the street.
There are a lot of pigeons in Puerto Rico!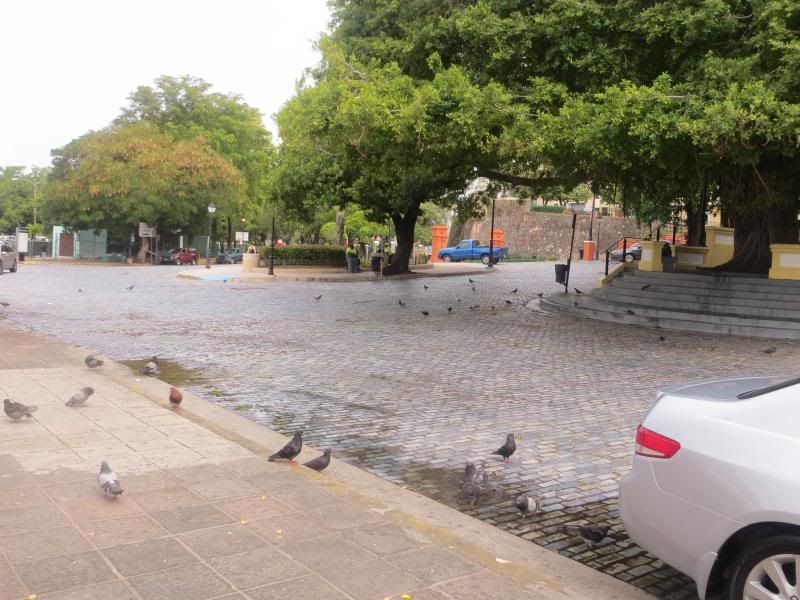 We had a great time just sightseeing today!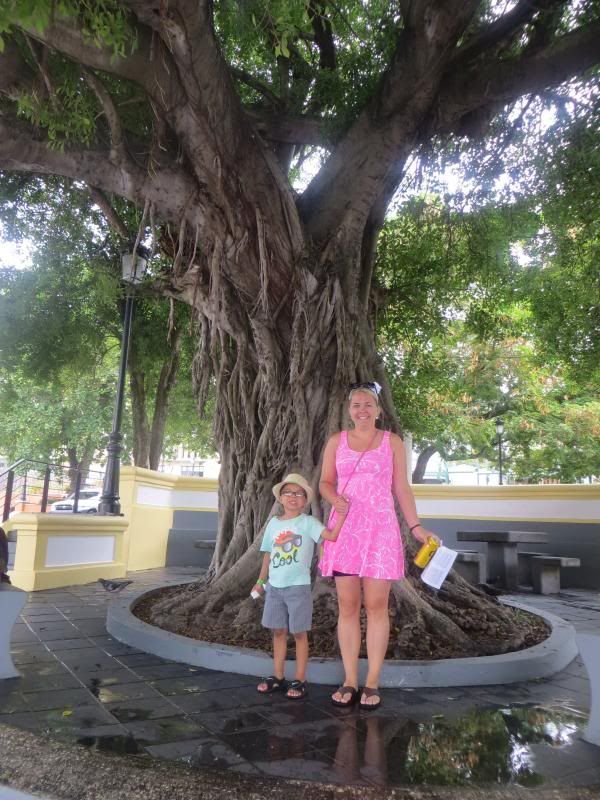 After we got up to this big tree, I realized there was somebody sleeping on the bench.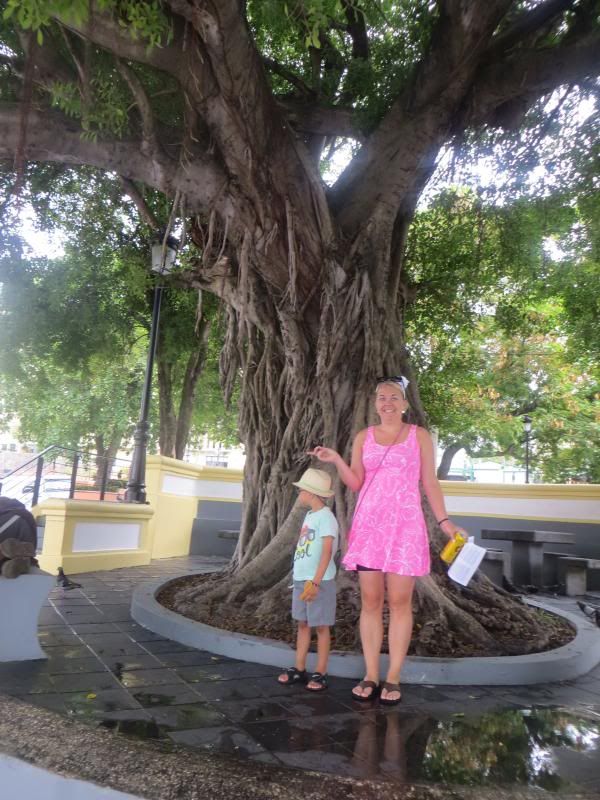 You can ride this for free. We didn't realize this at the time.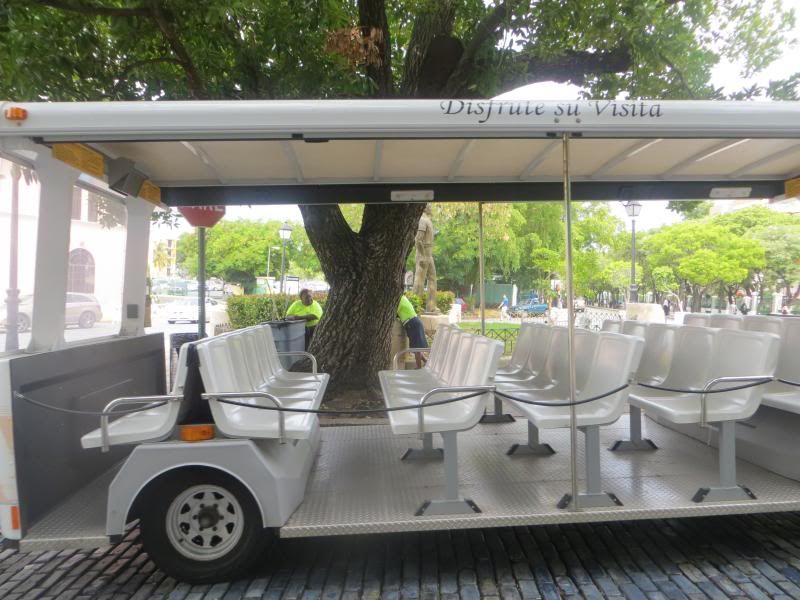 More sightseeing!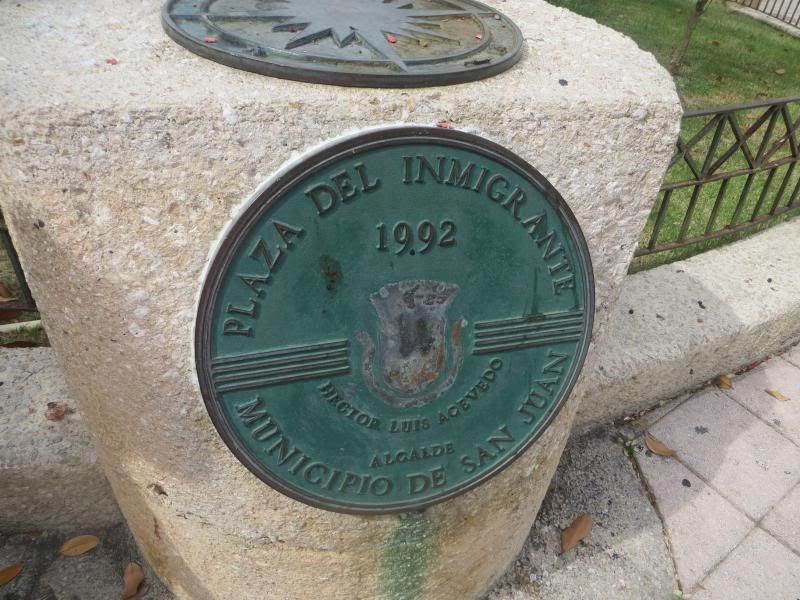 These walls were around the jail.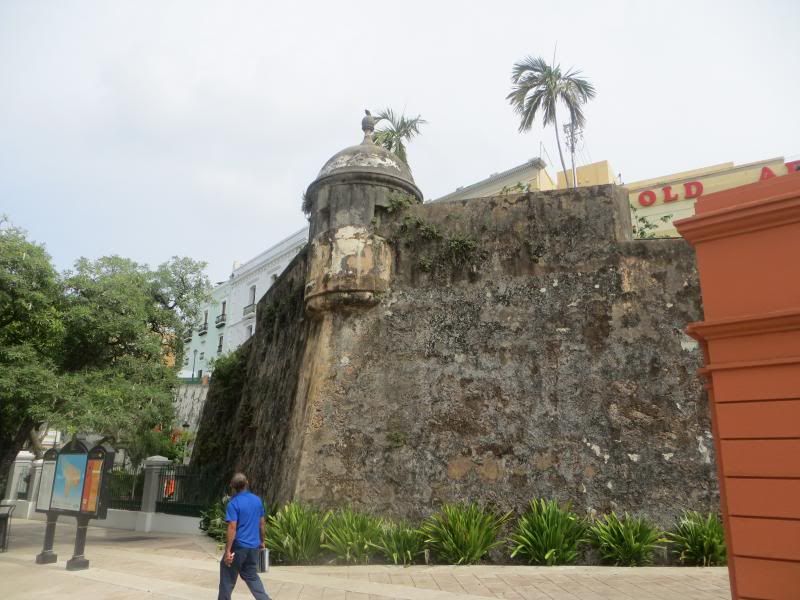 So beautiful!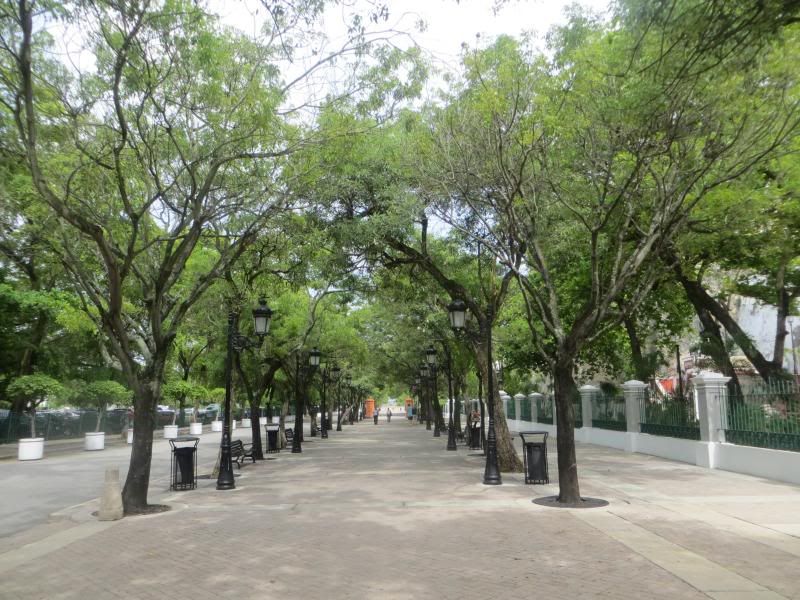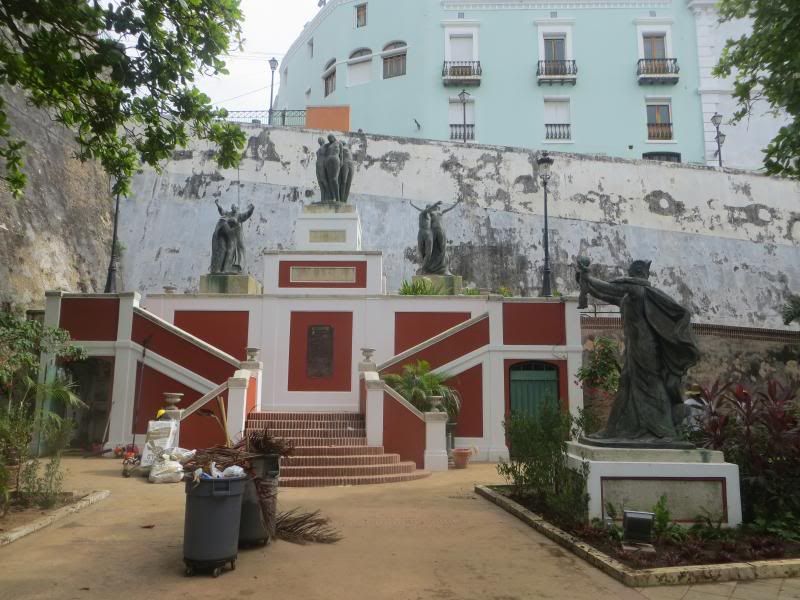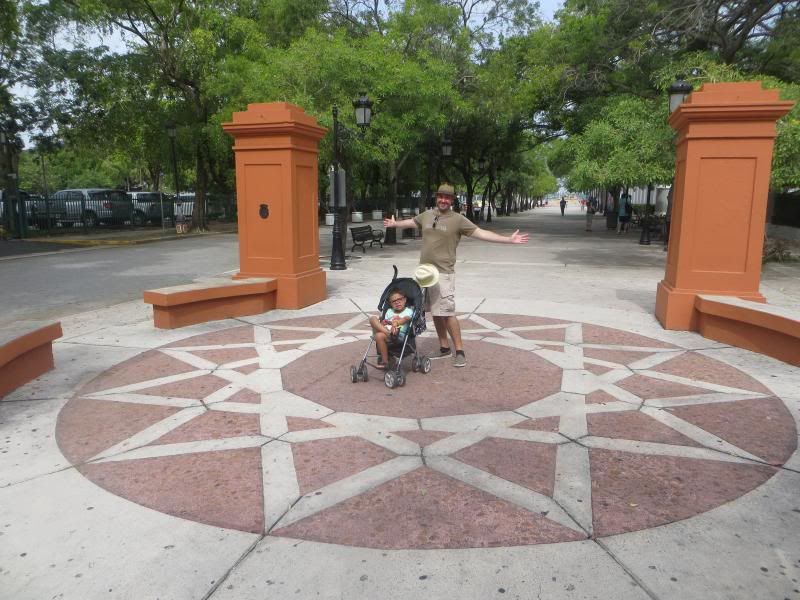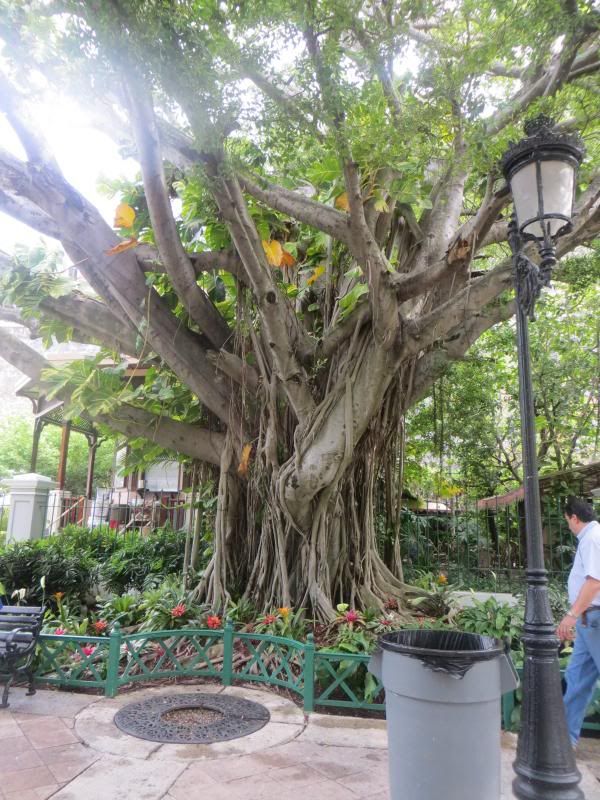 These walls were built in the 1600's.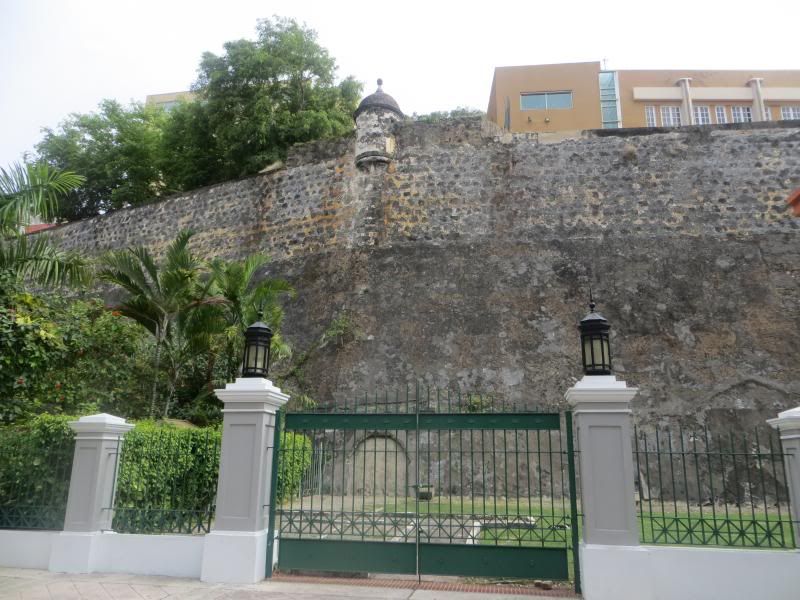 Break time.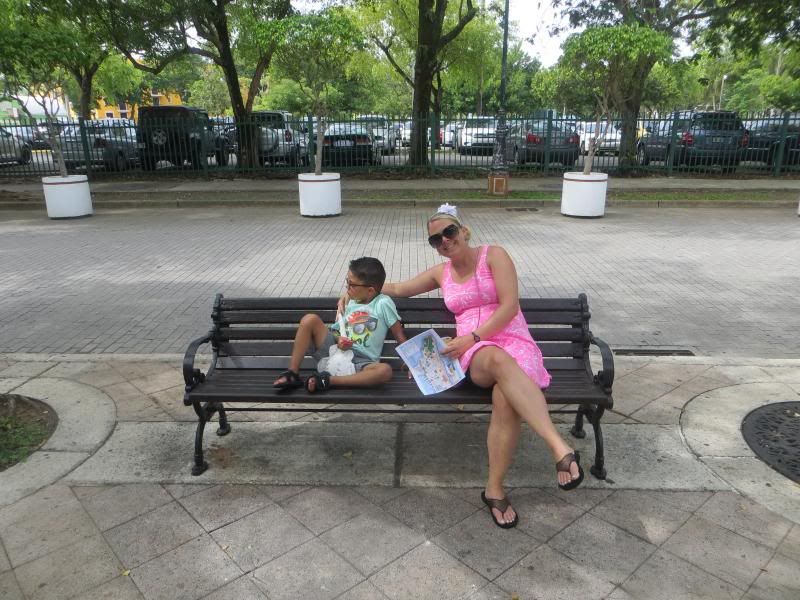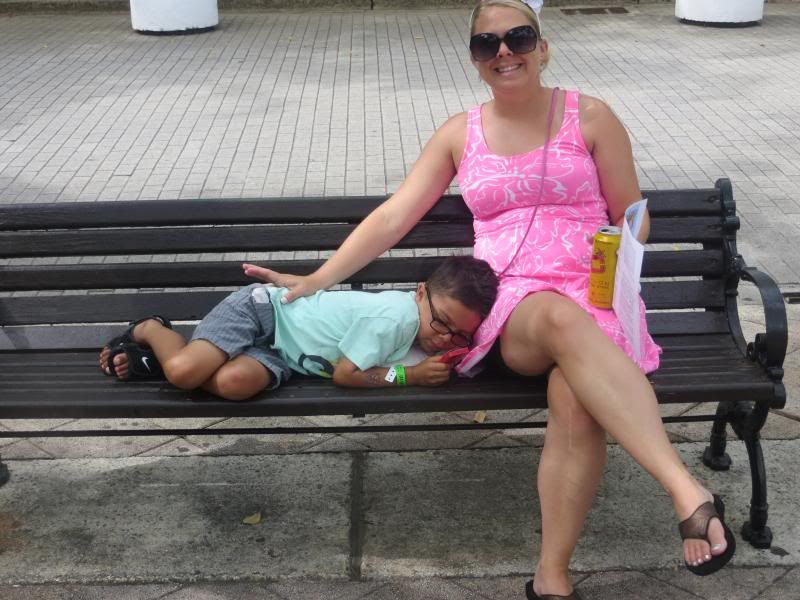 More beautifulness!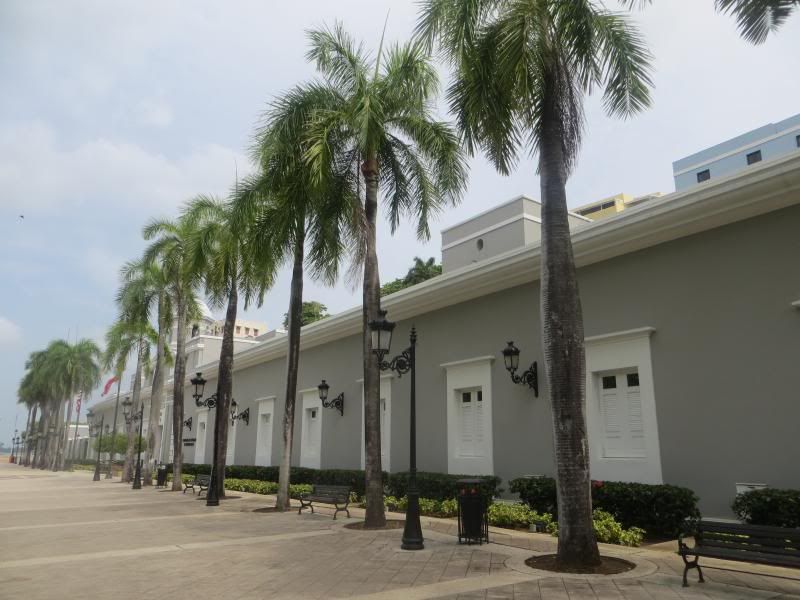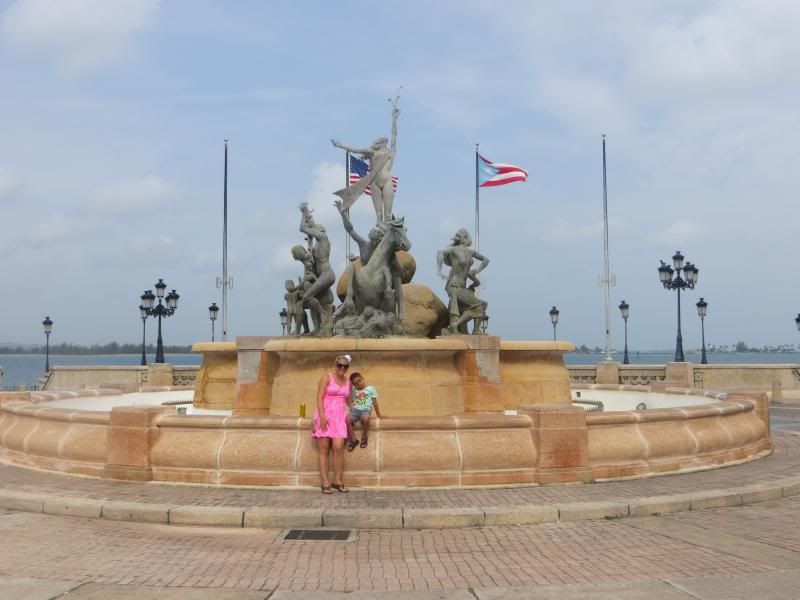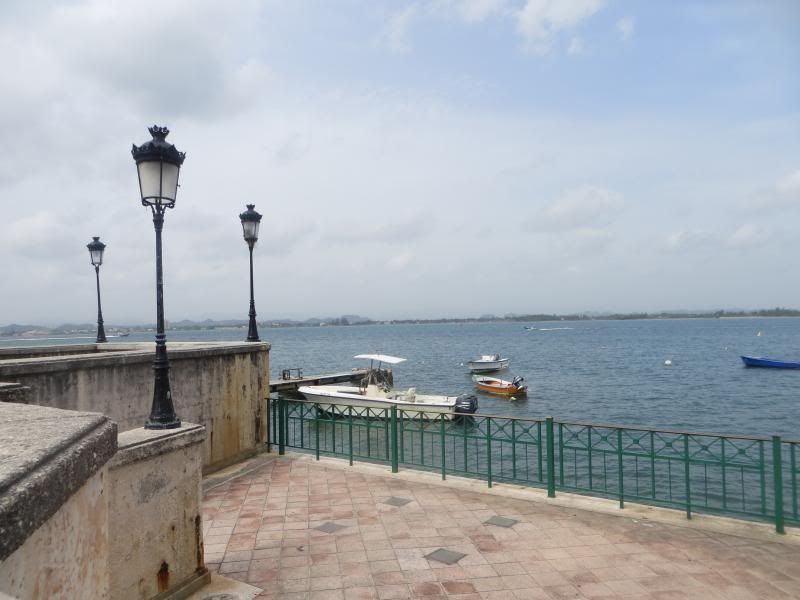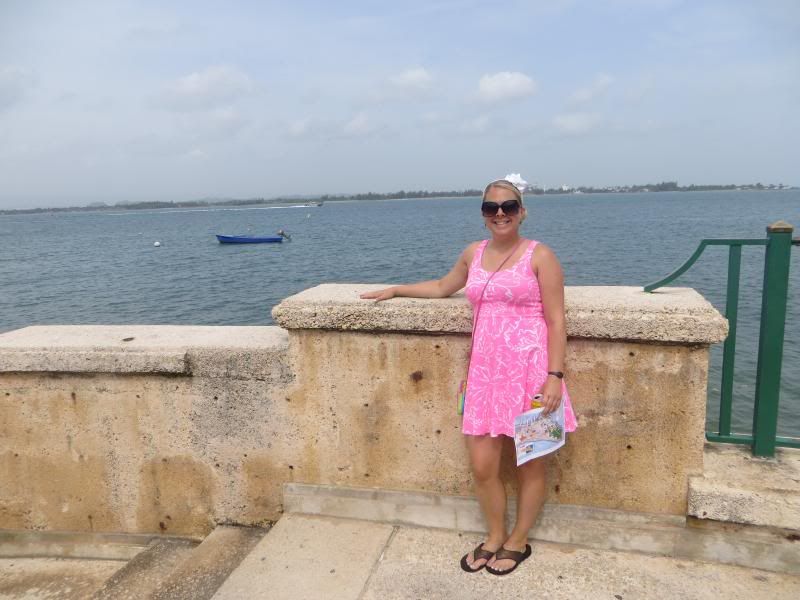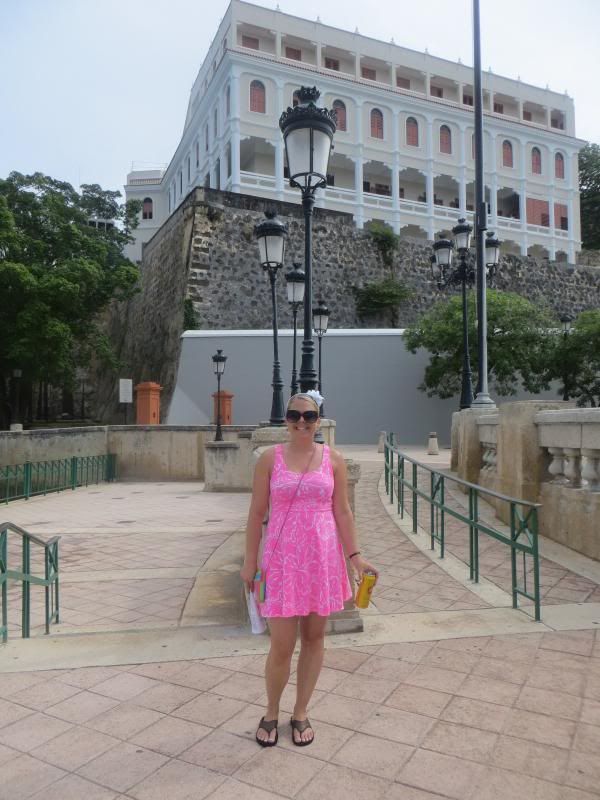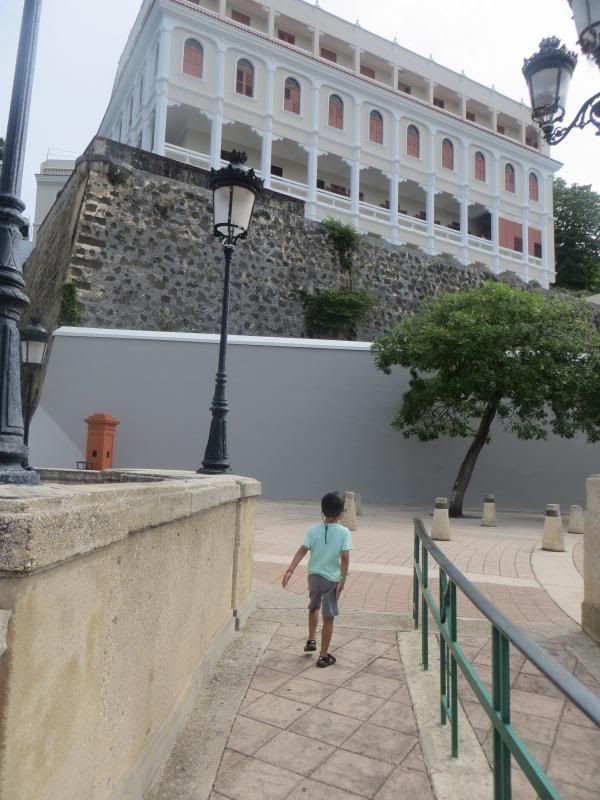 We decided to continue the walking tour along the coast. The whole city was guarded by a huge wall built in the 1600's.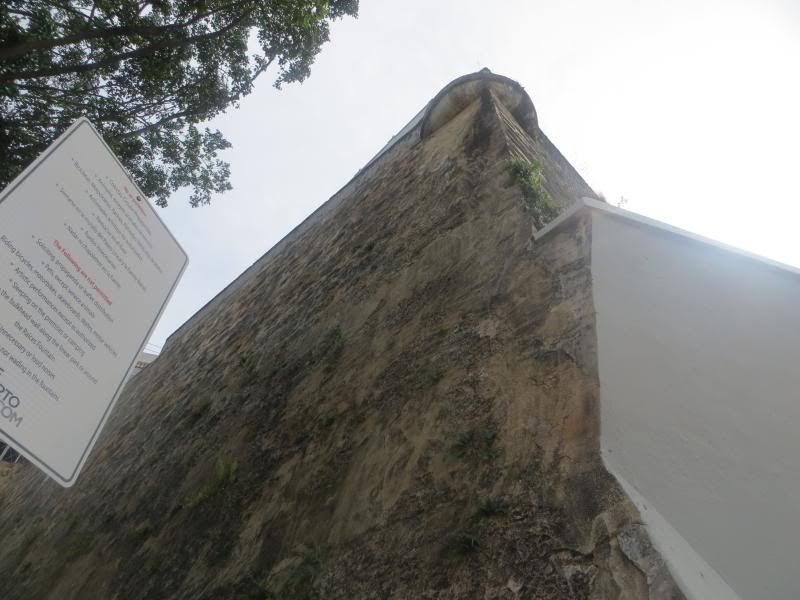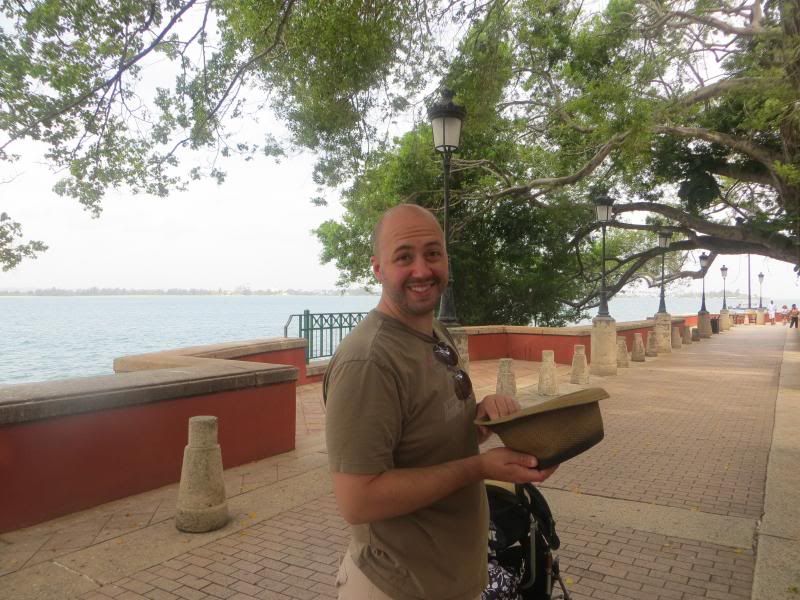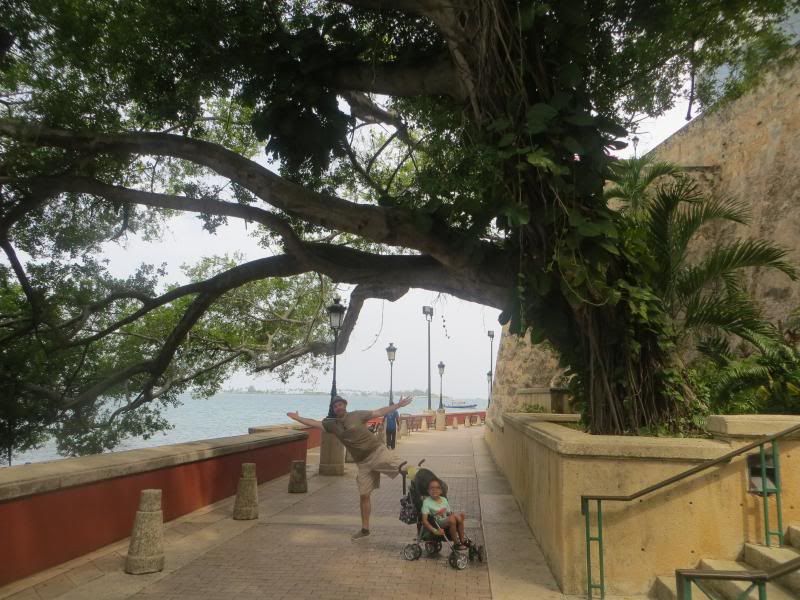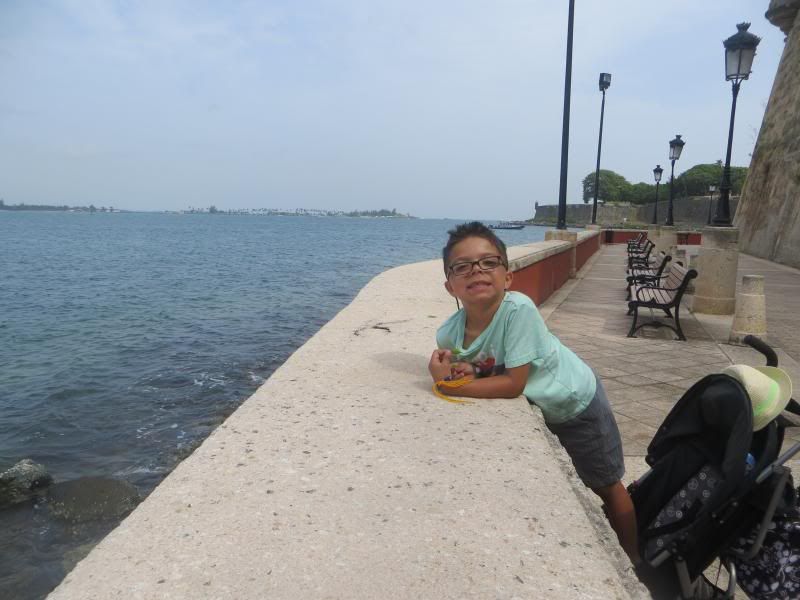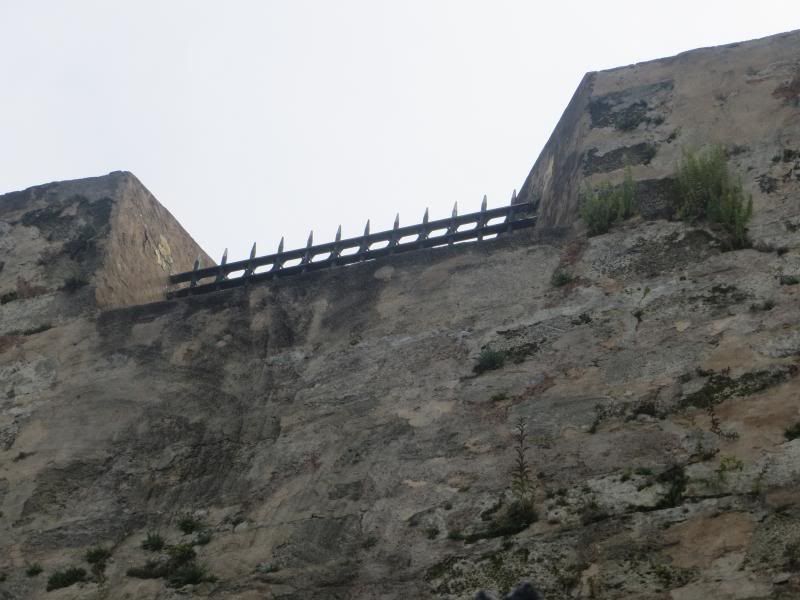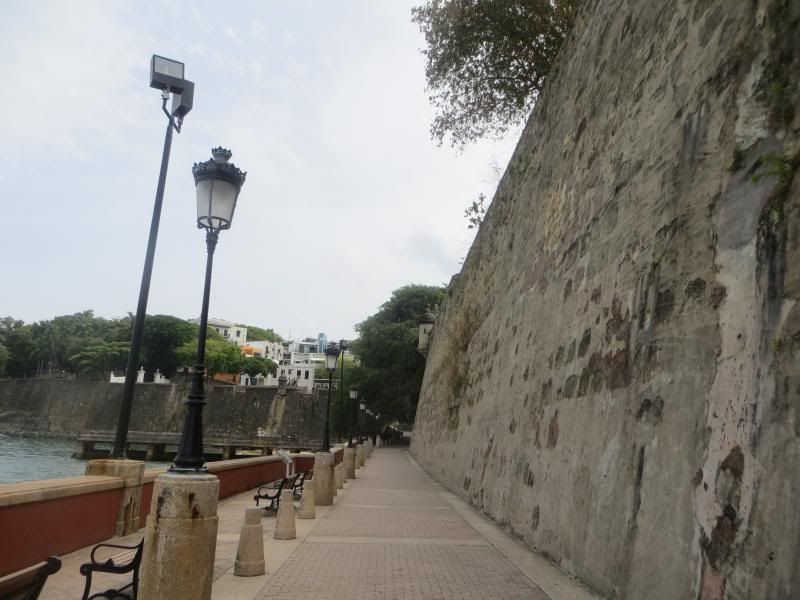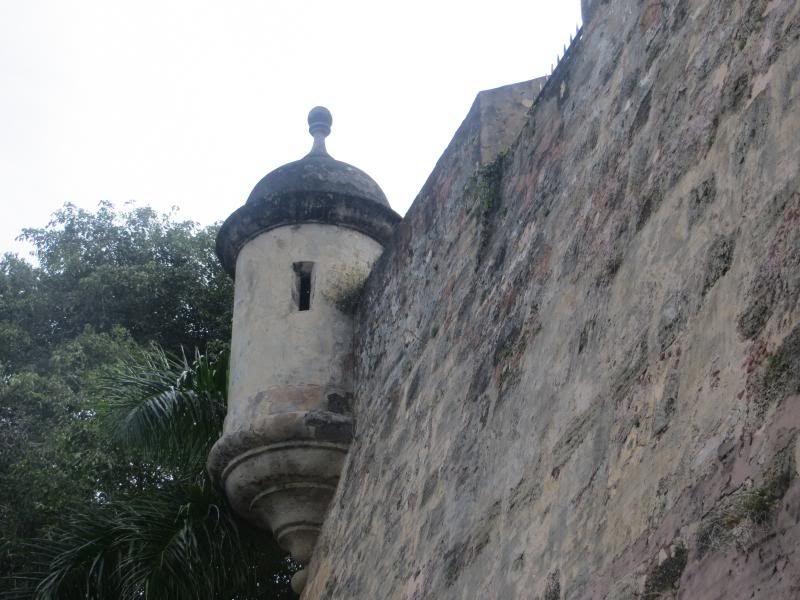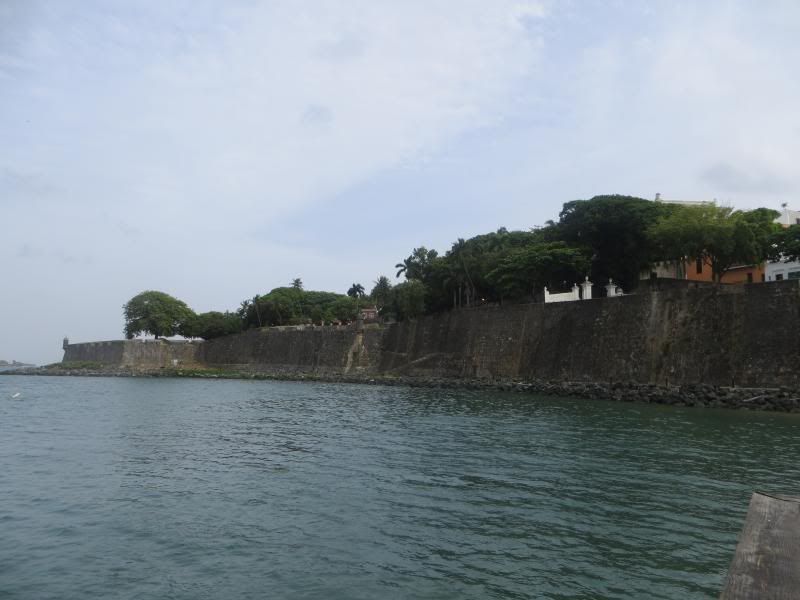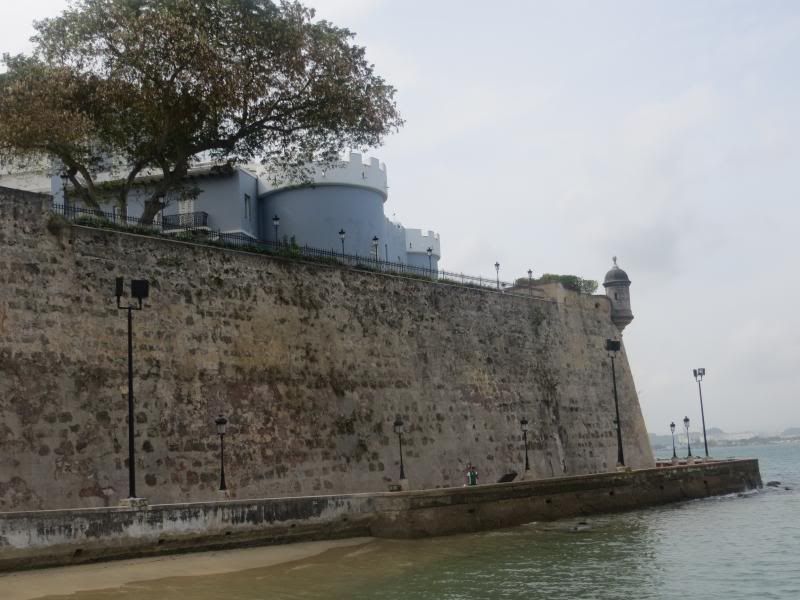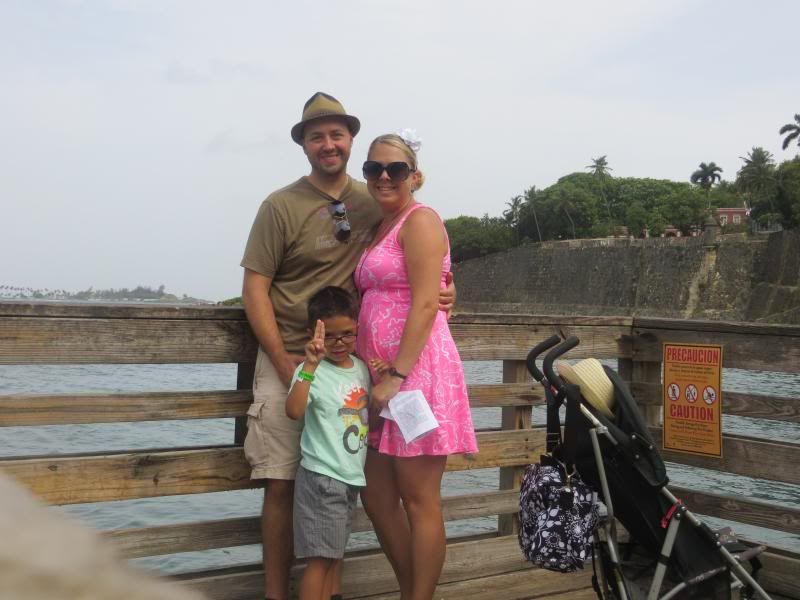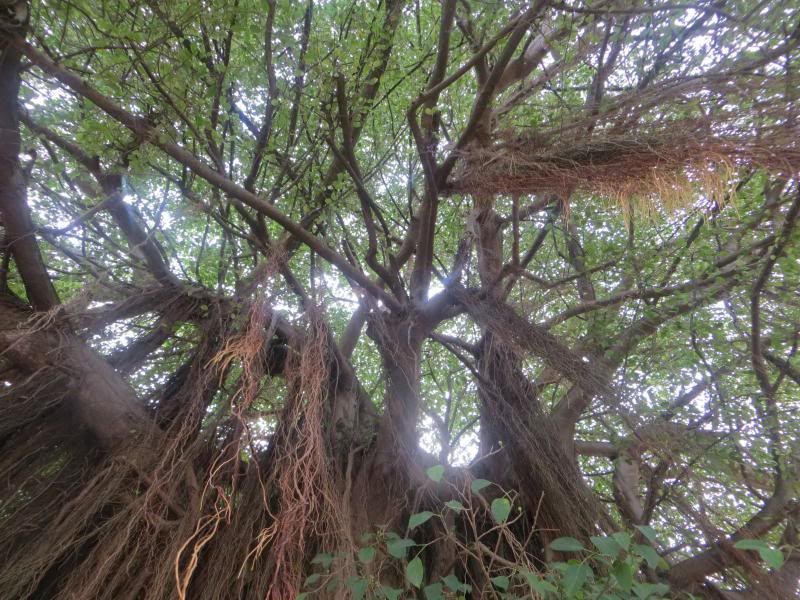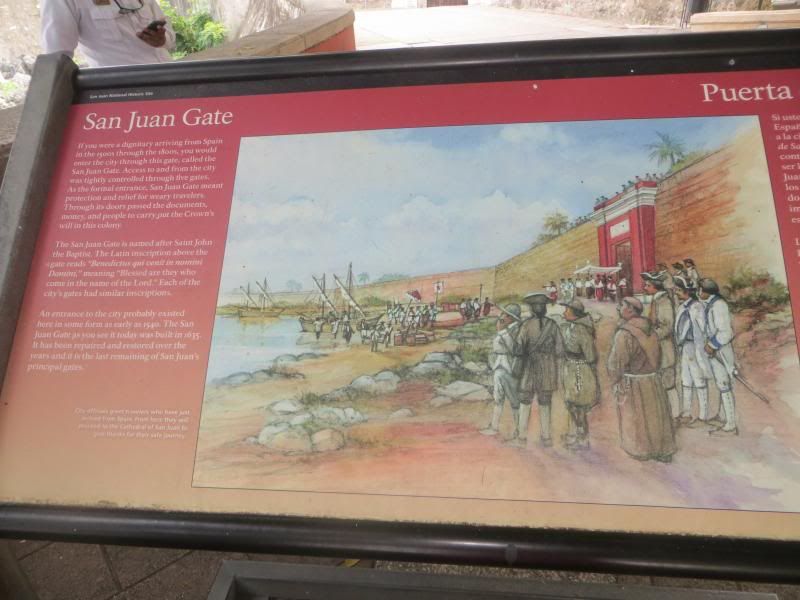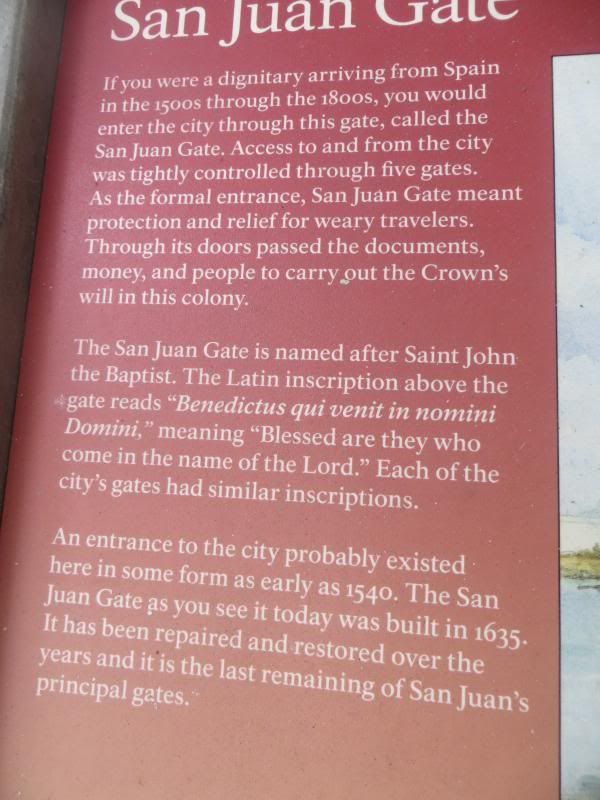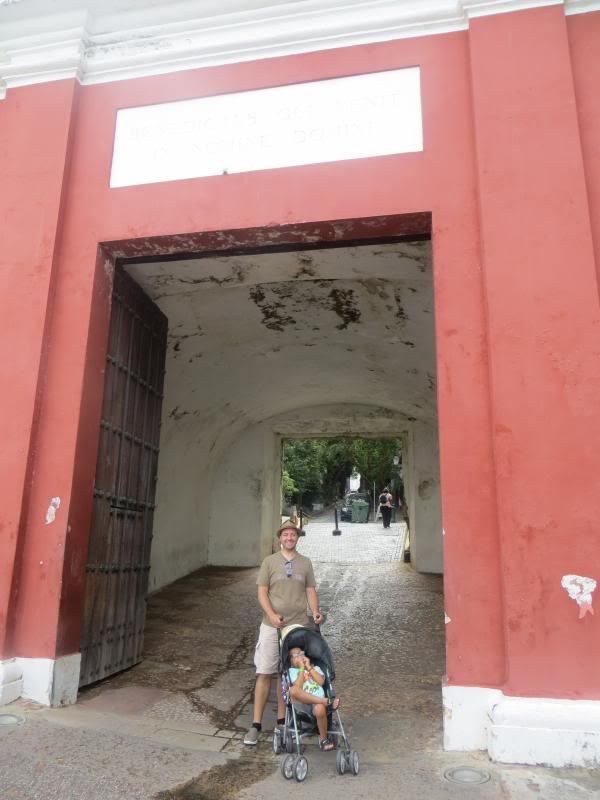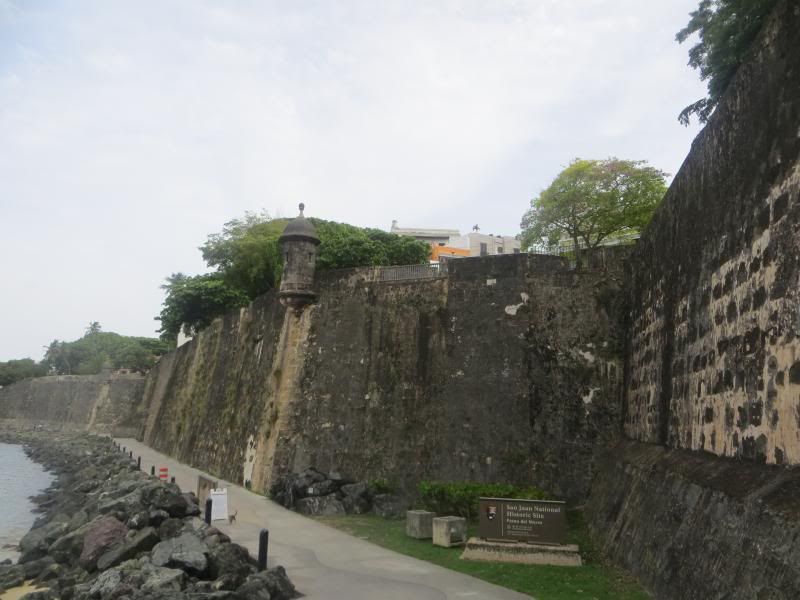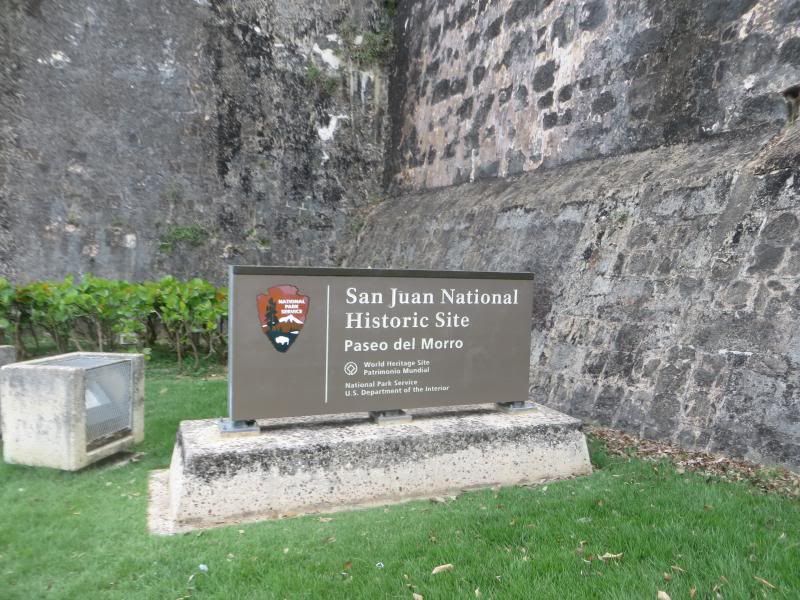 As we walked along the wall, we saw hundreds of wild cats. Antonio loved finding them. The problem was, he wanted to touch them. We told him he couldn't touch them because they may have diseases. Then we turned the corner and there was a crazy cat lady crouched down holding cats. He then was convinced that he could touch them too! Noooooo!!!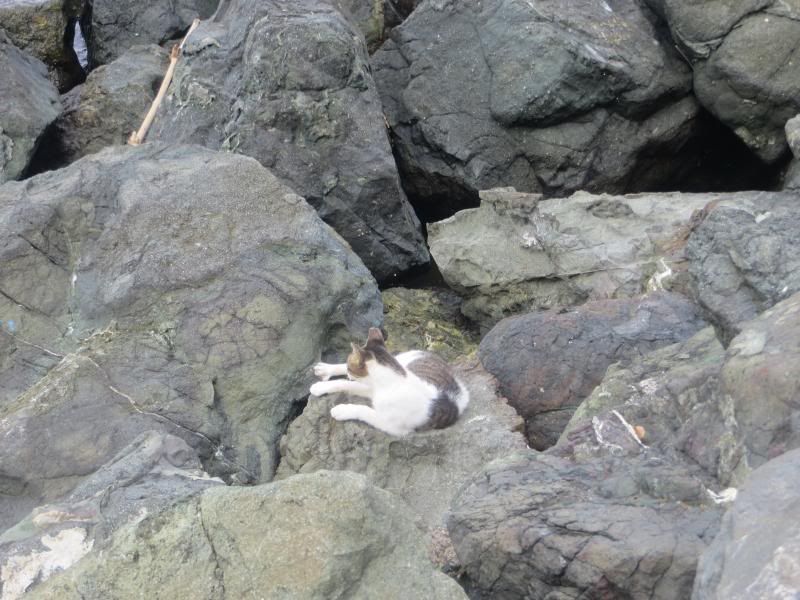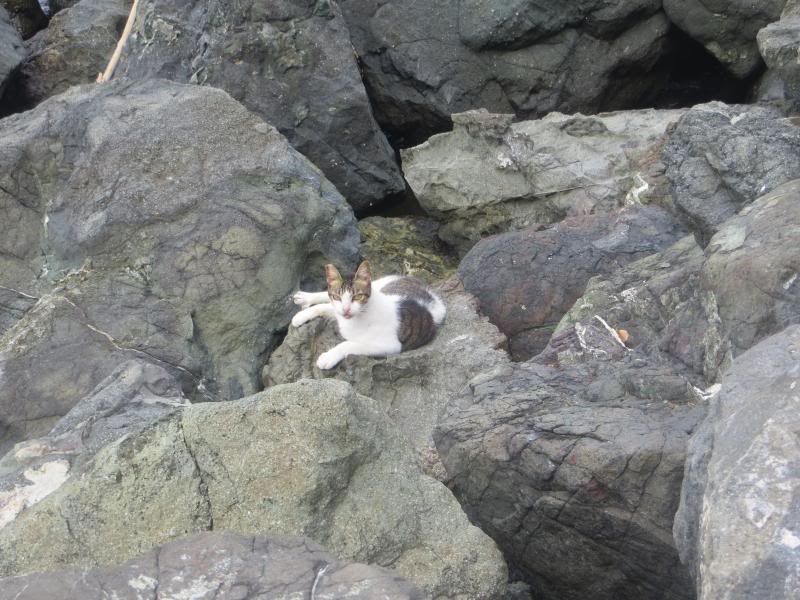 Tired of wall pictures yet?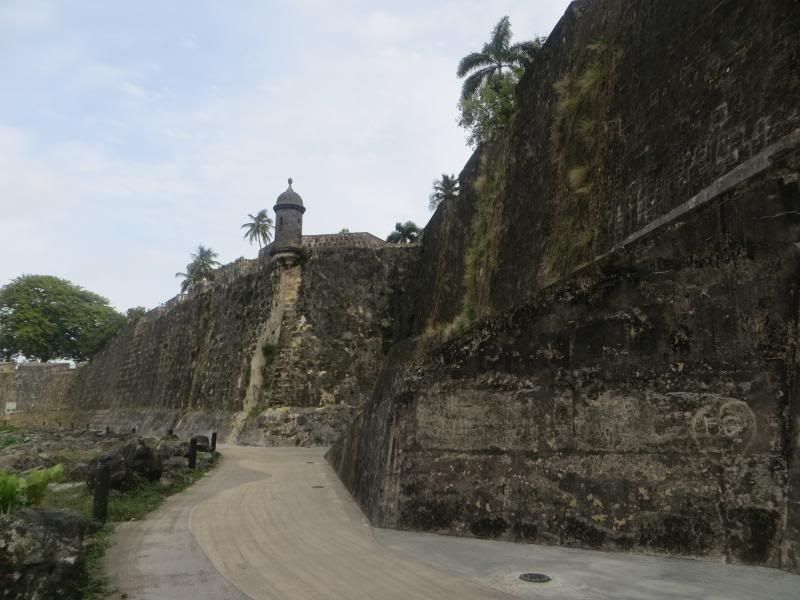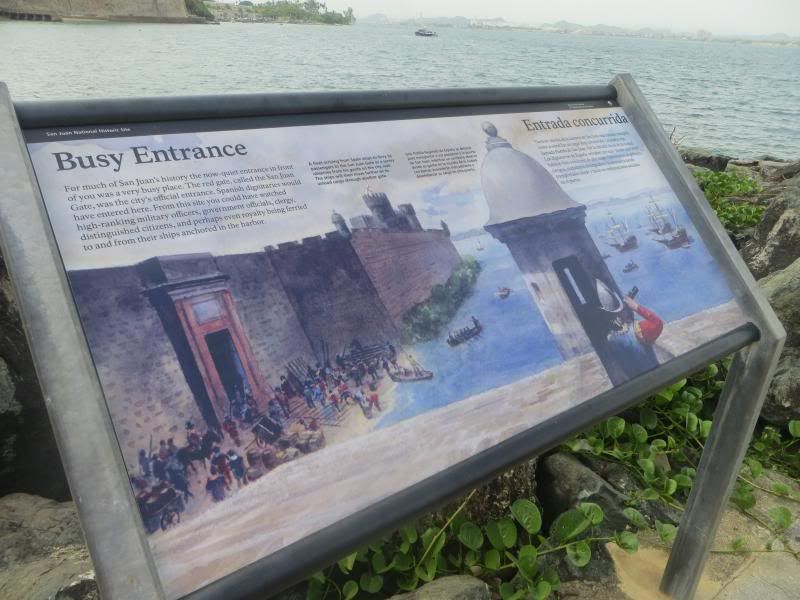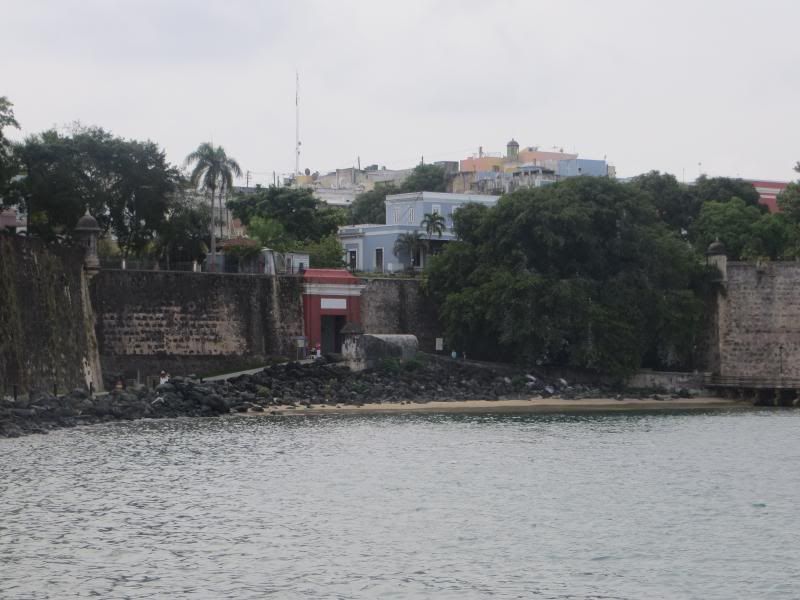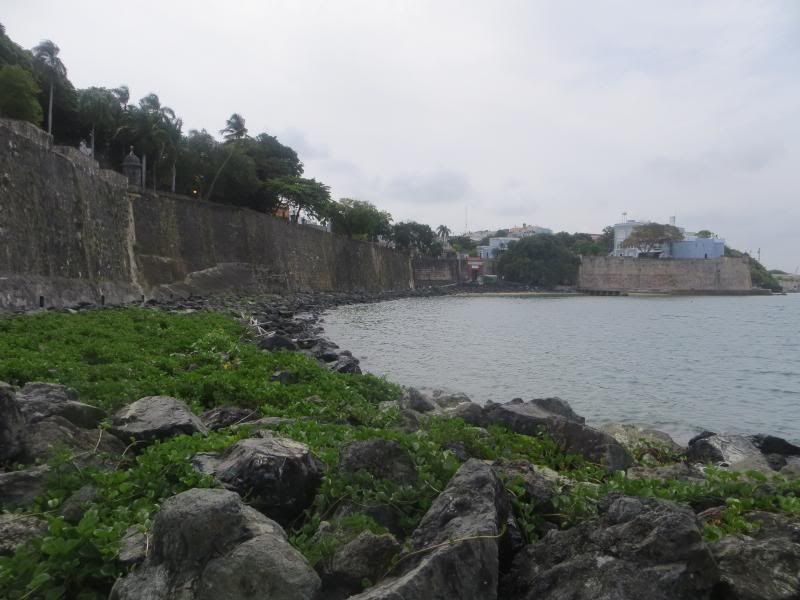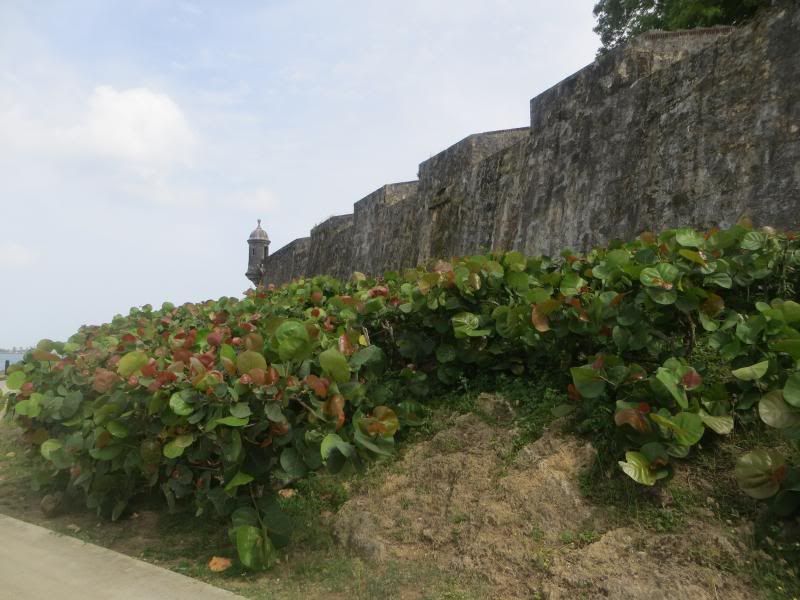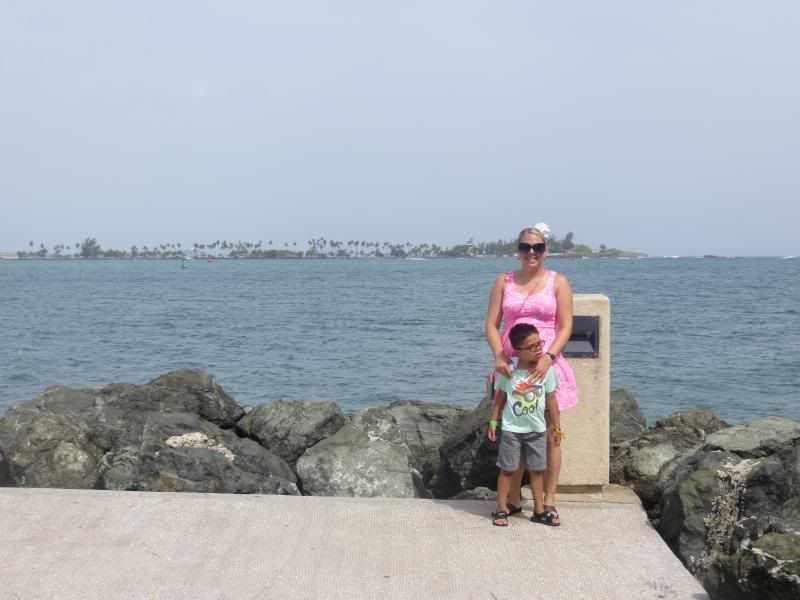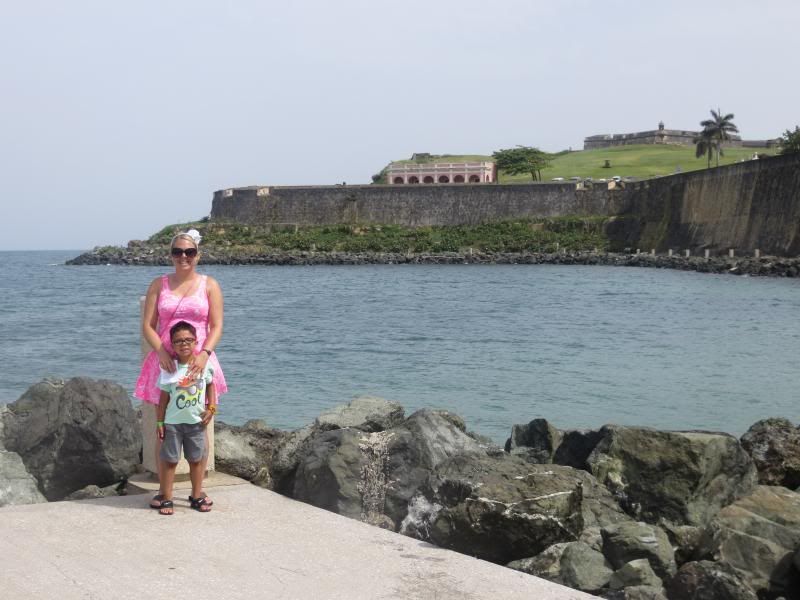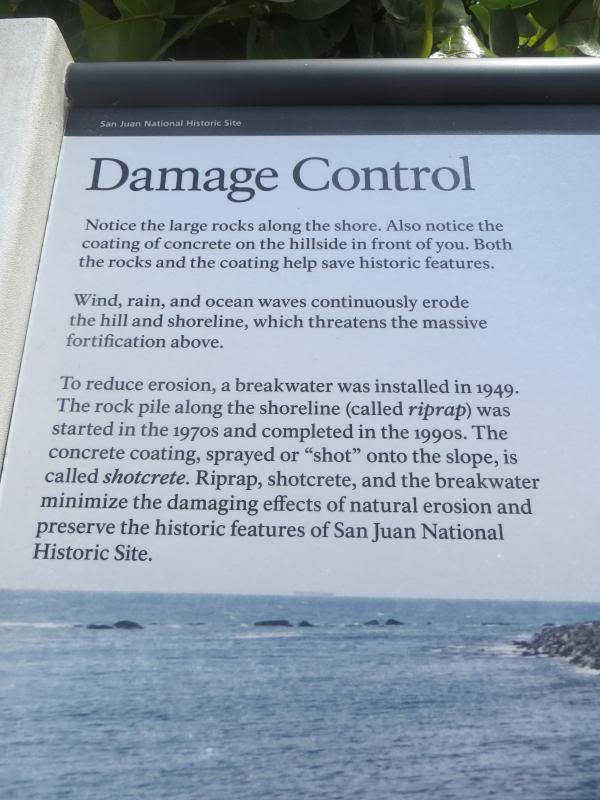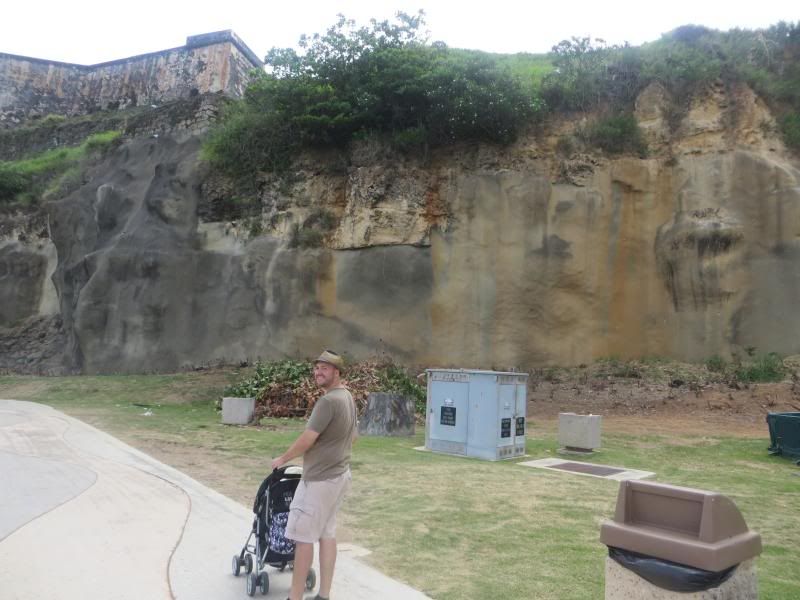 We had some pretzels from the ship and let Antonio break them up and feed the cats.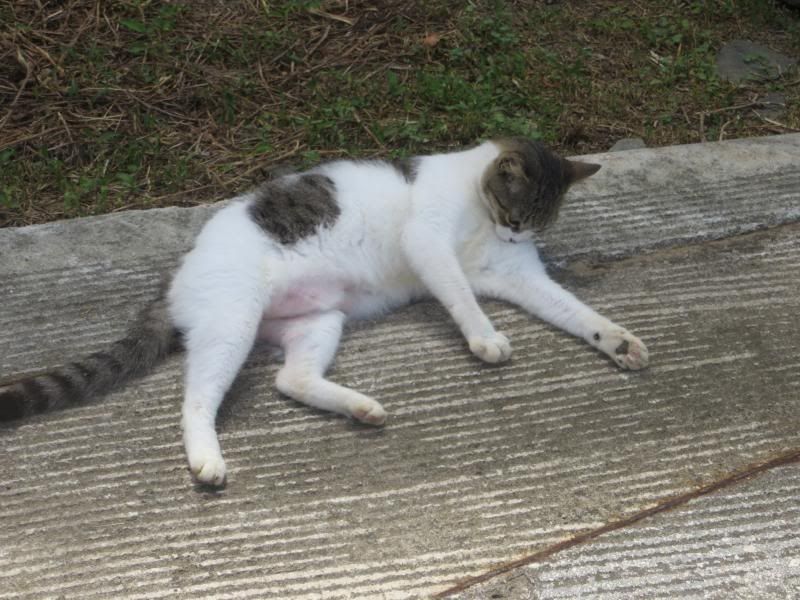 We got almost to the fort, and found a dead end! Oh well, it was a fun walk! Time to turn around!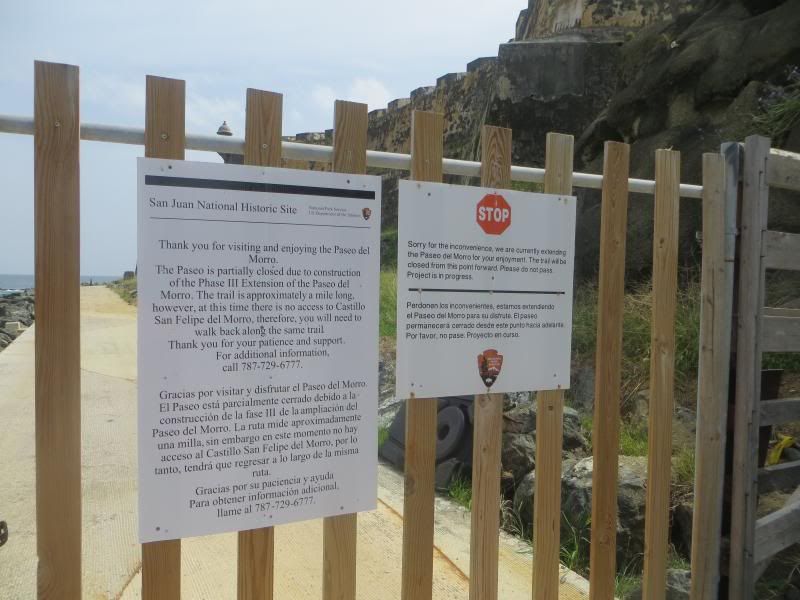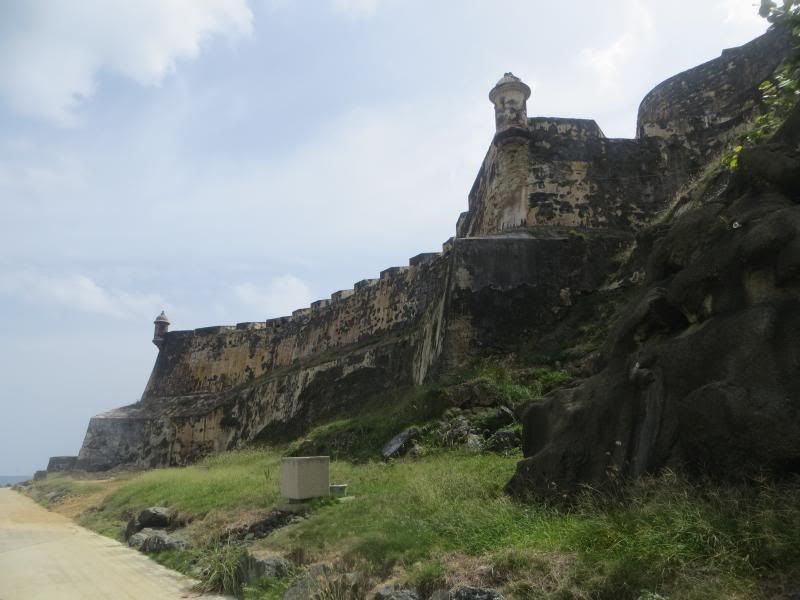 We went back to the big gate we had passed earlier and headed in to the city.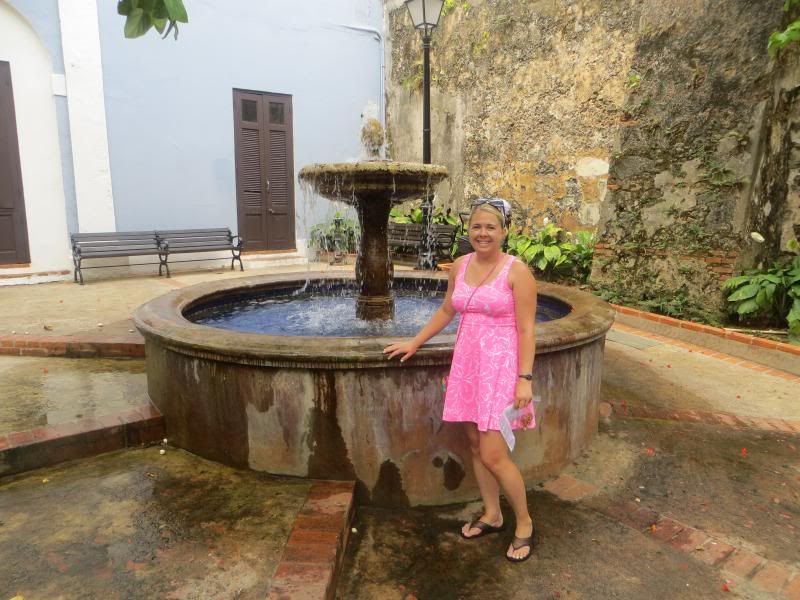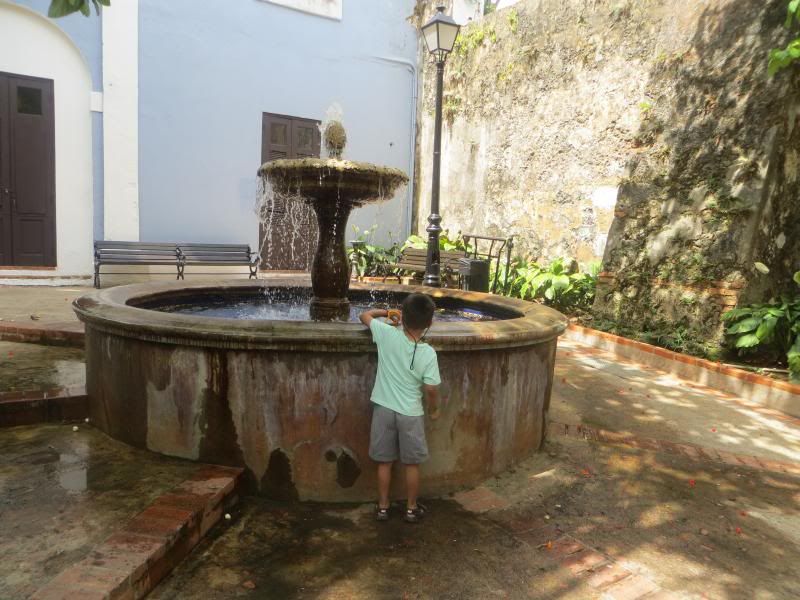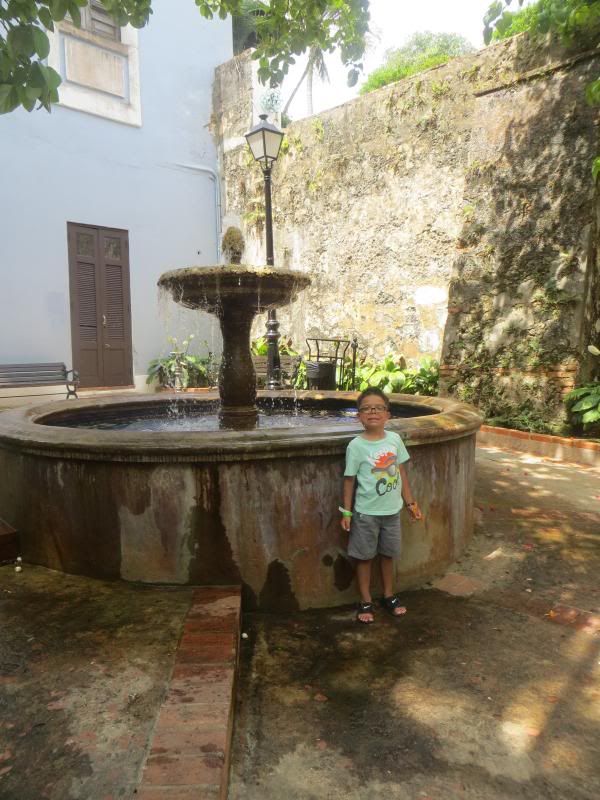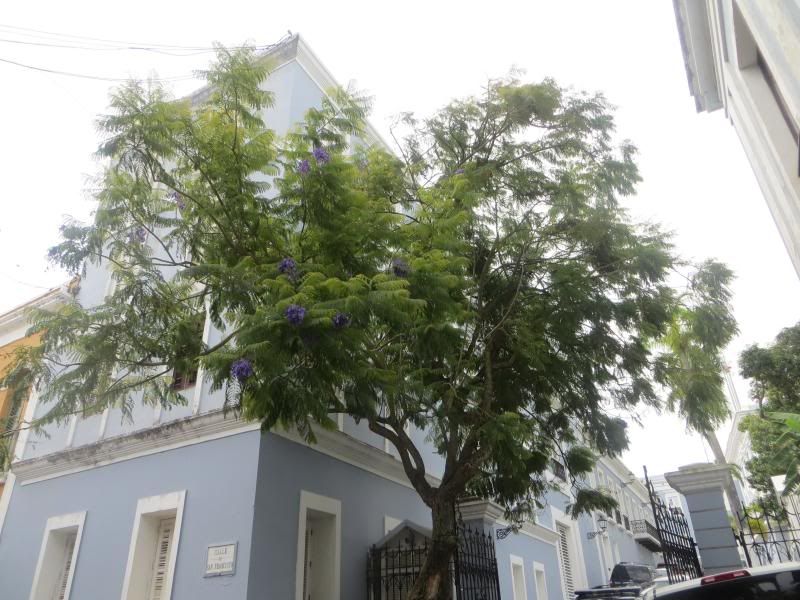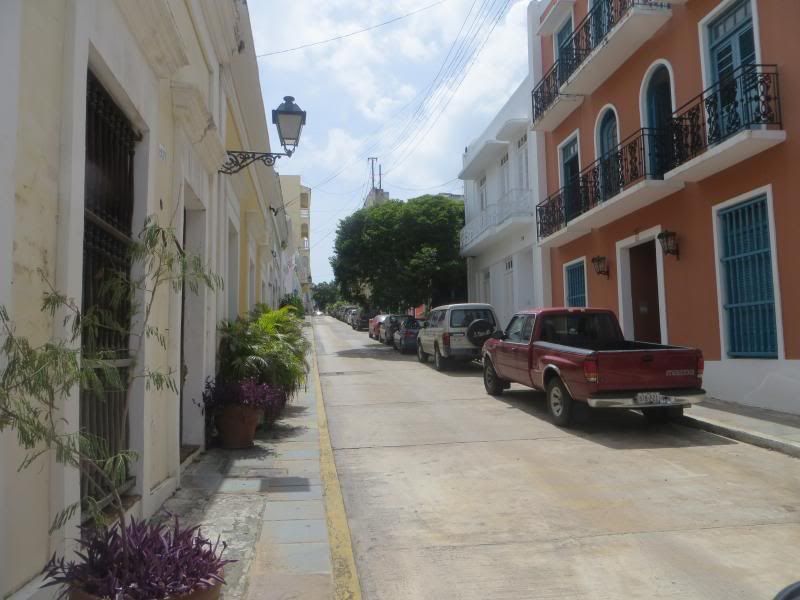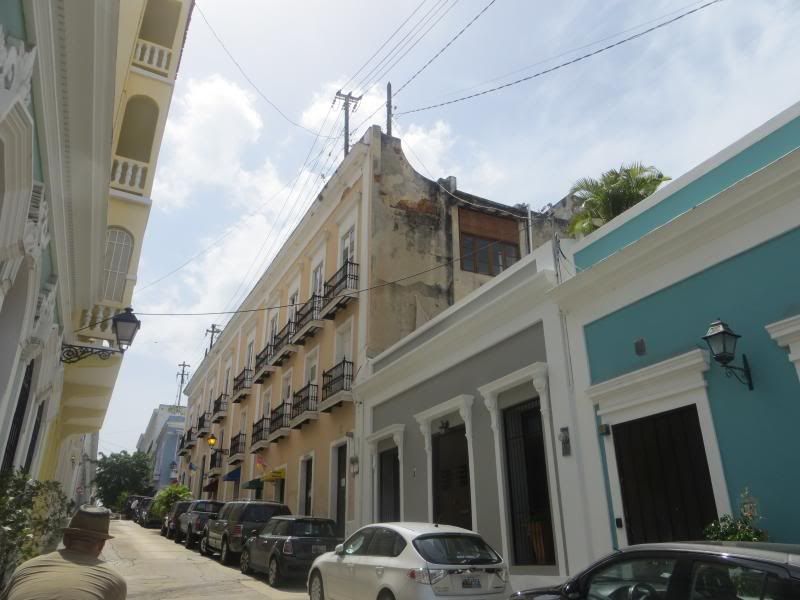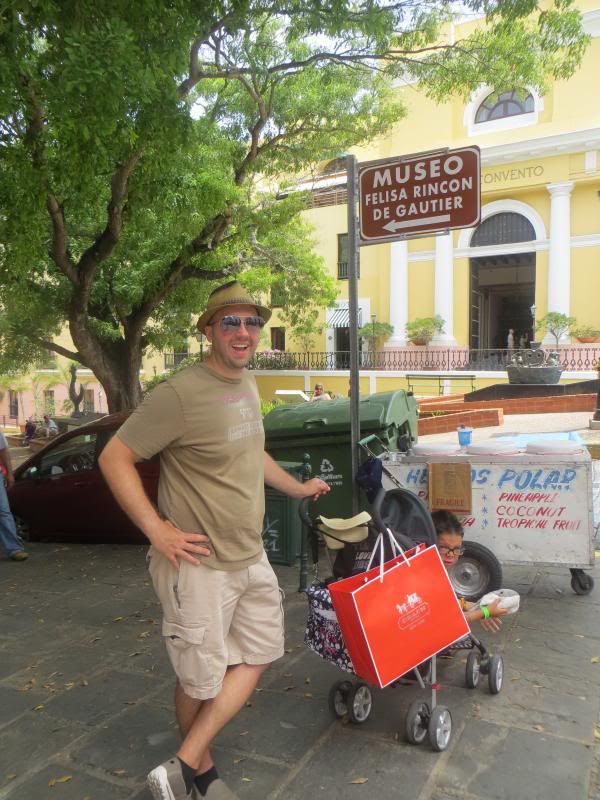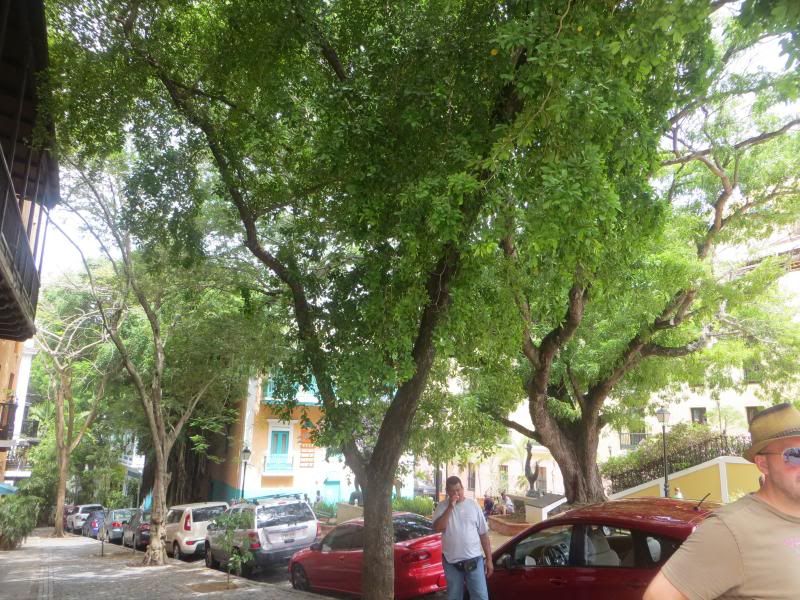 We got Antonio some mango ice cream from a street vendor.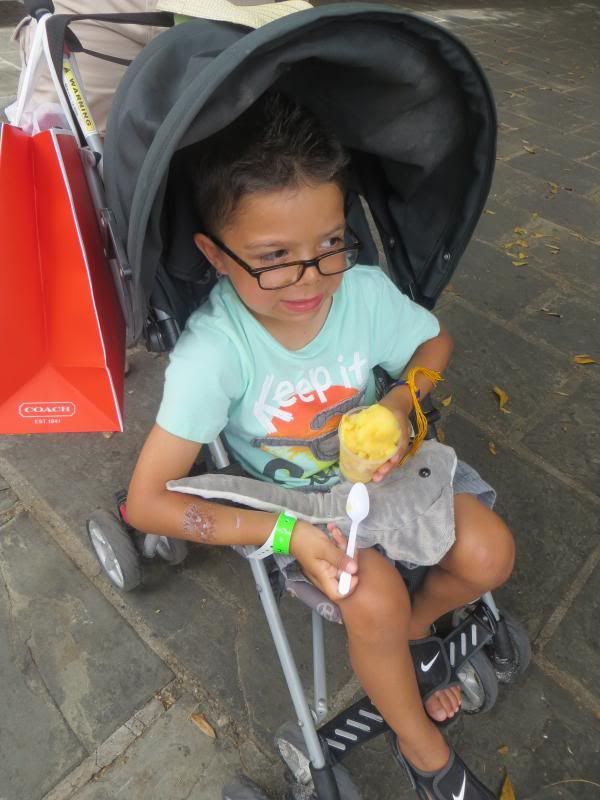 Quentin stayed out with Antonio, while I went to explore the cathedral.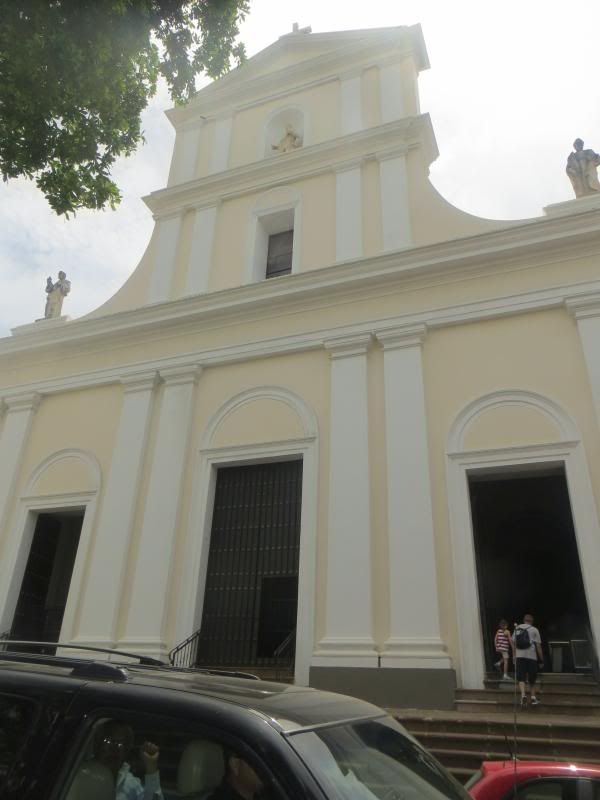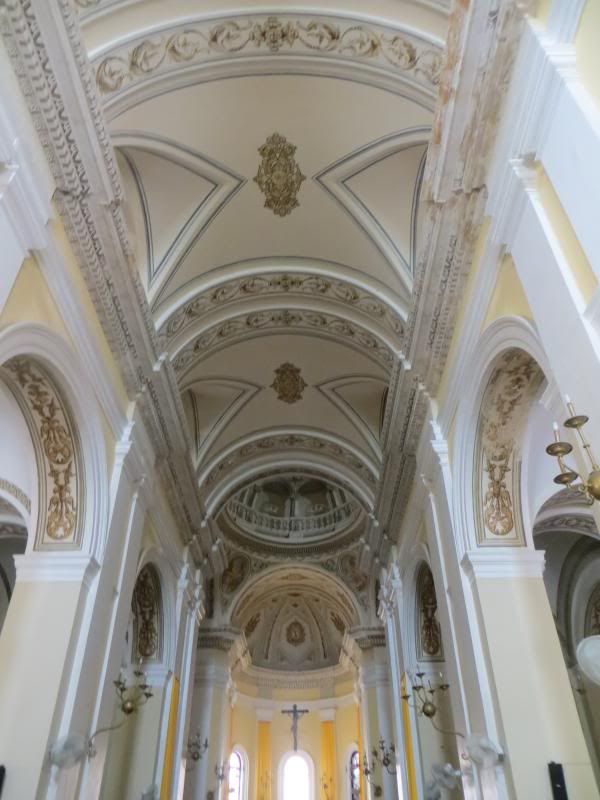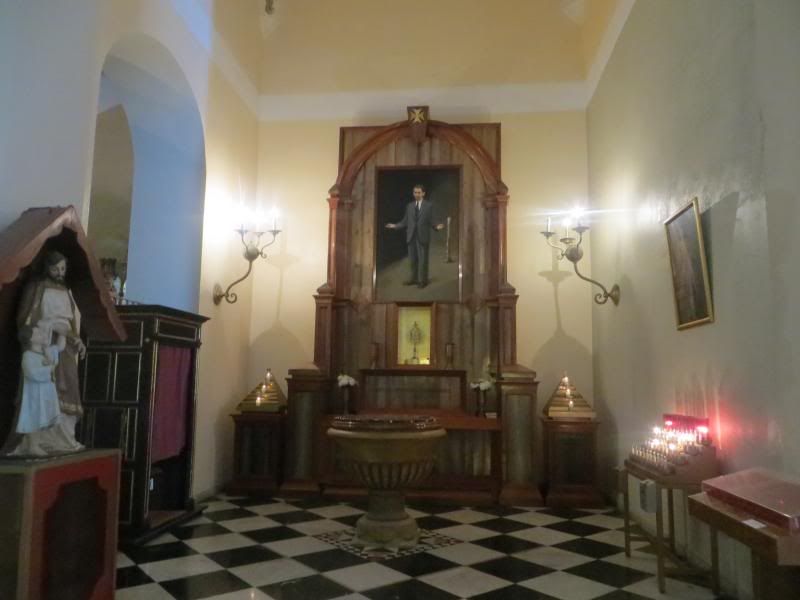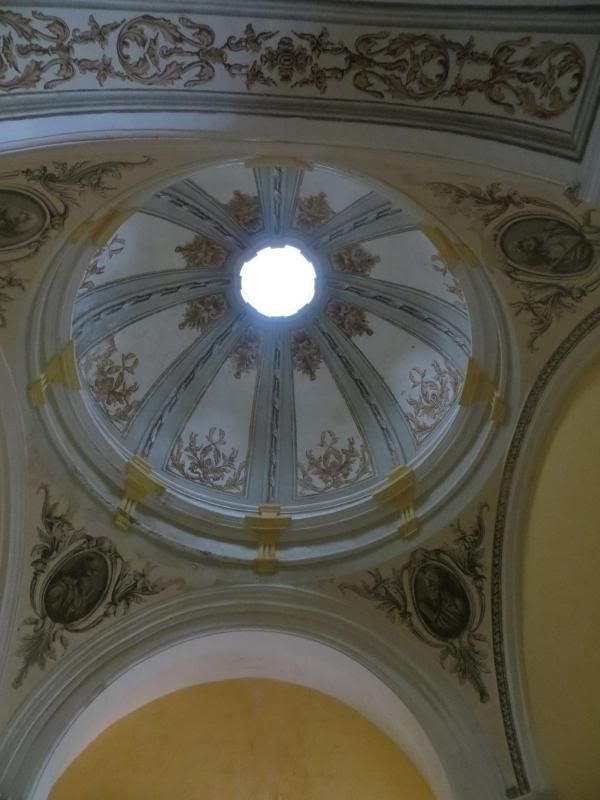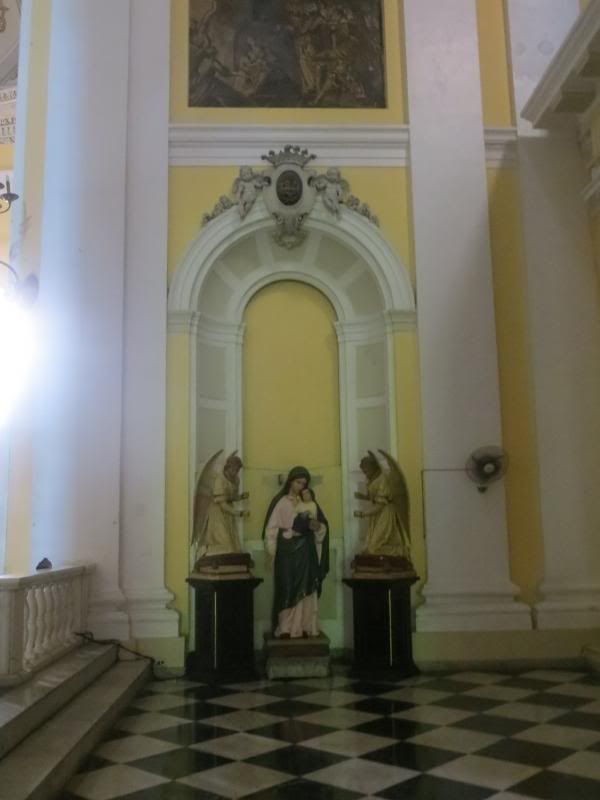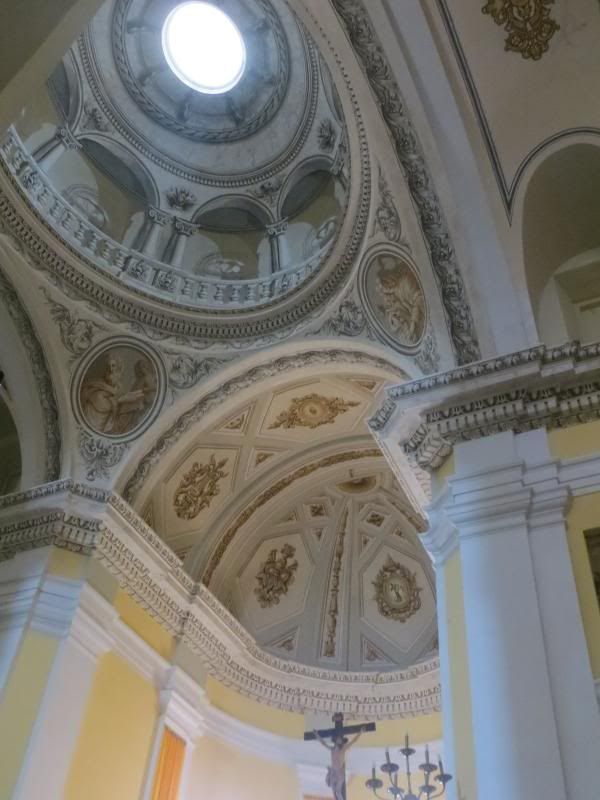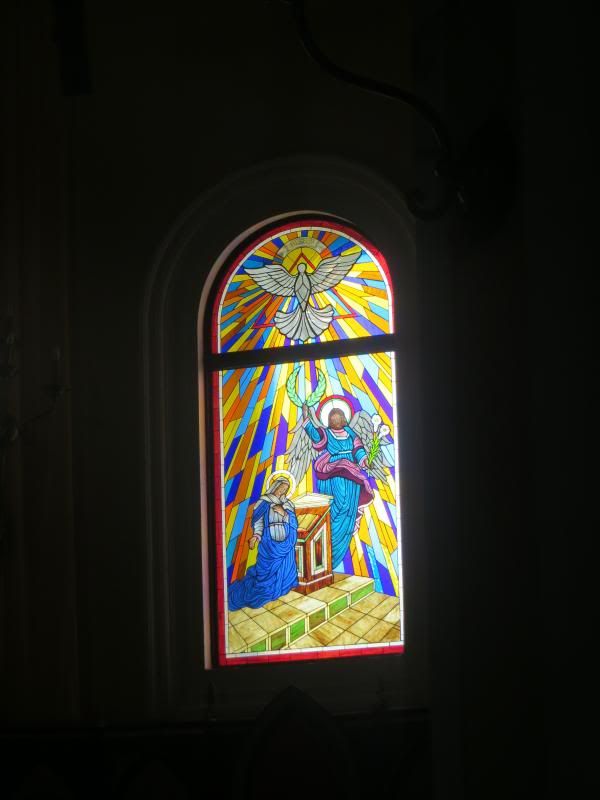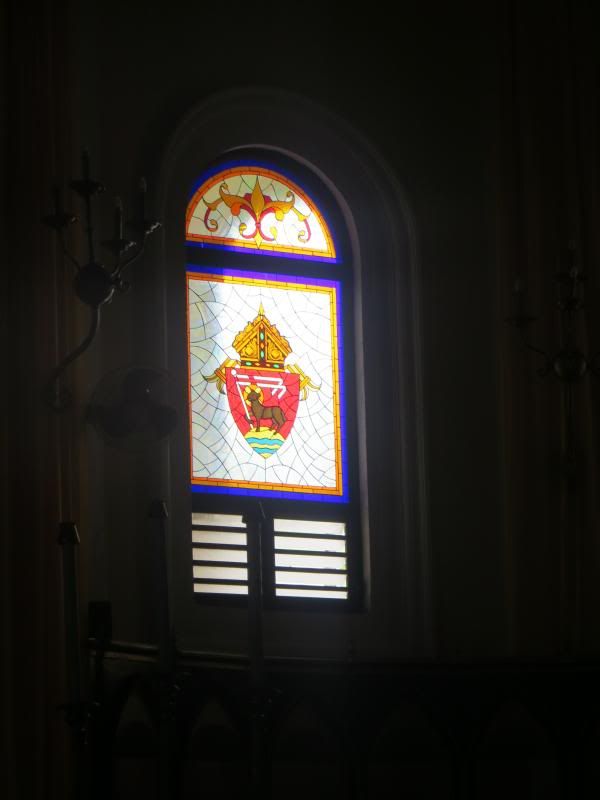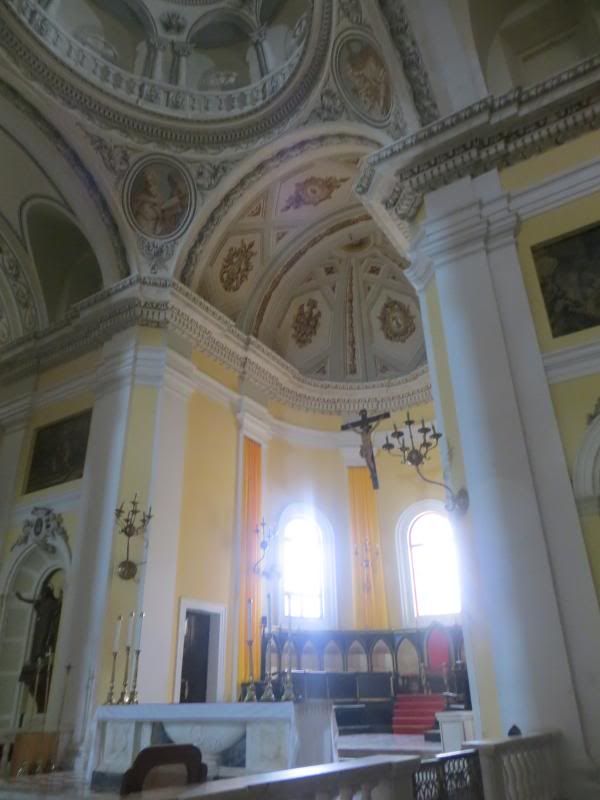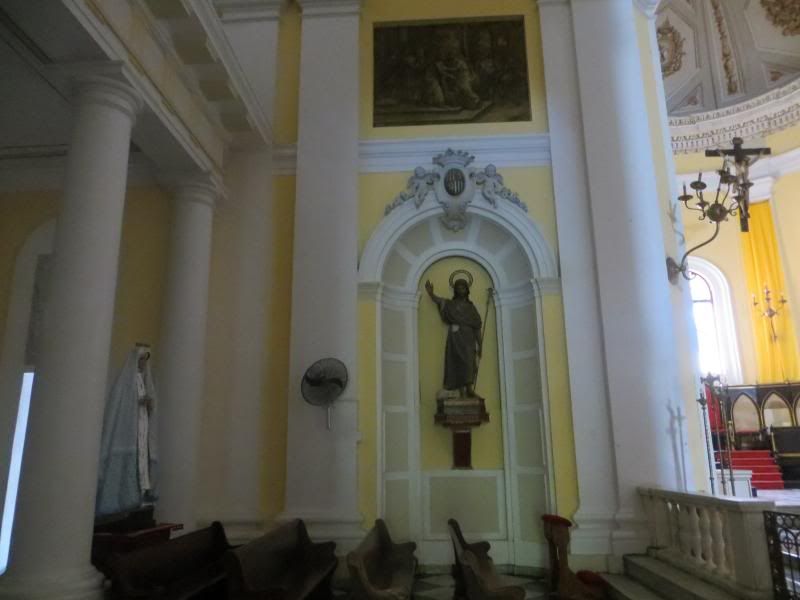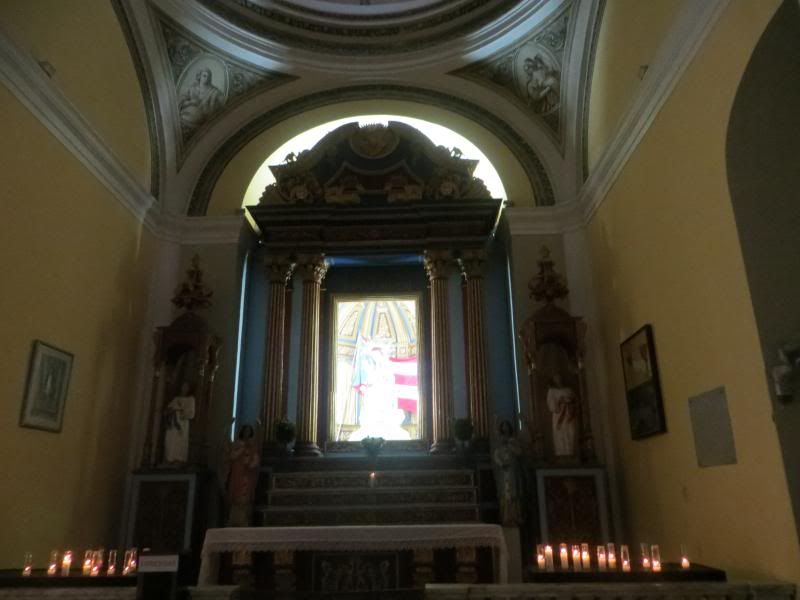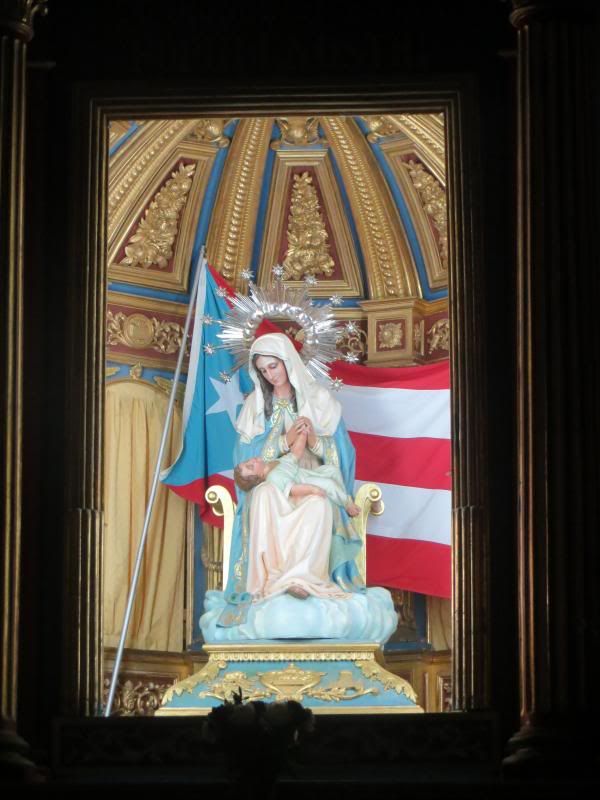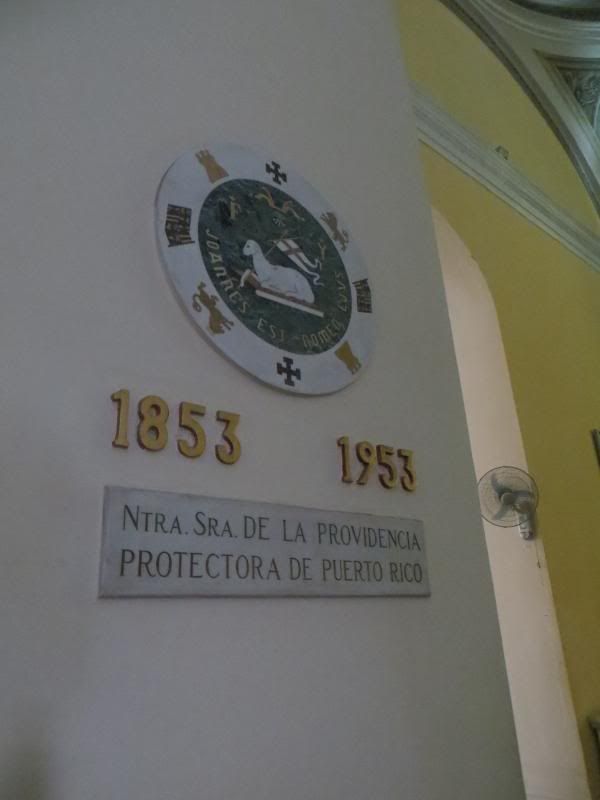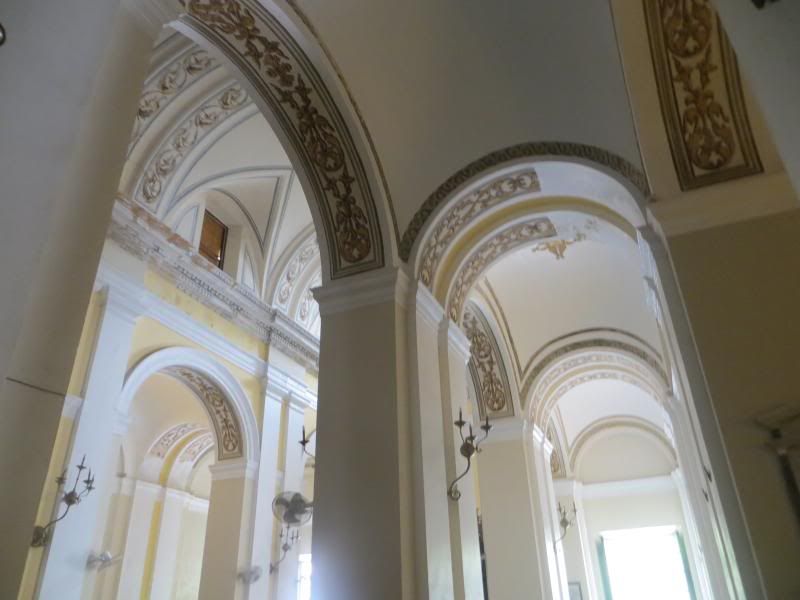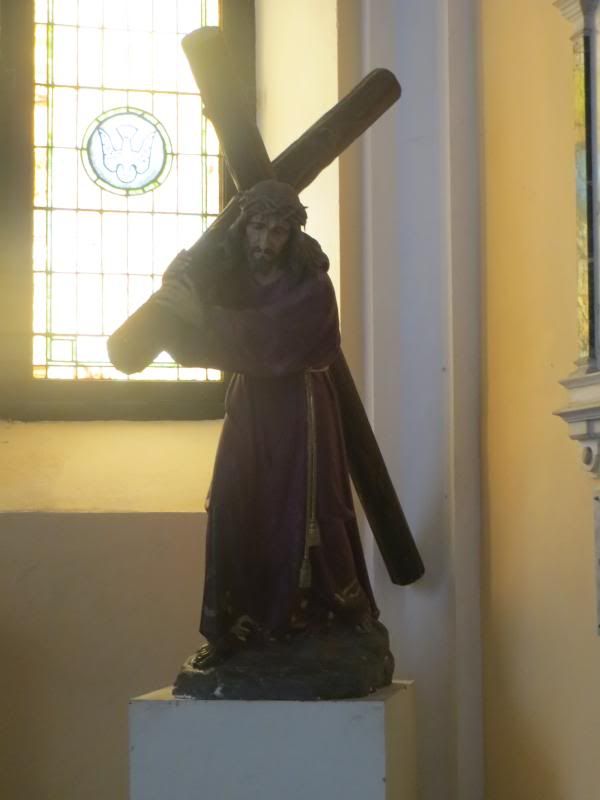 Back out to my boys!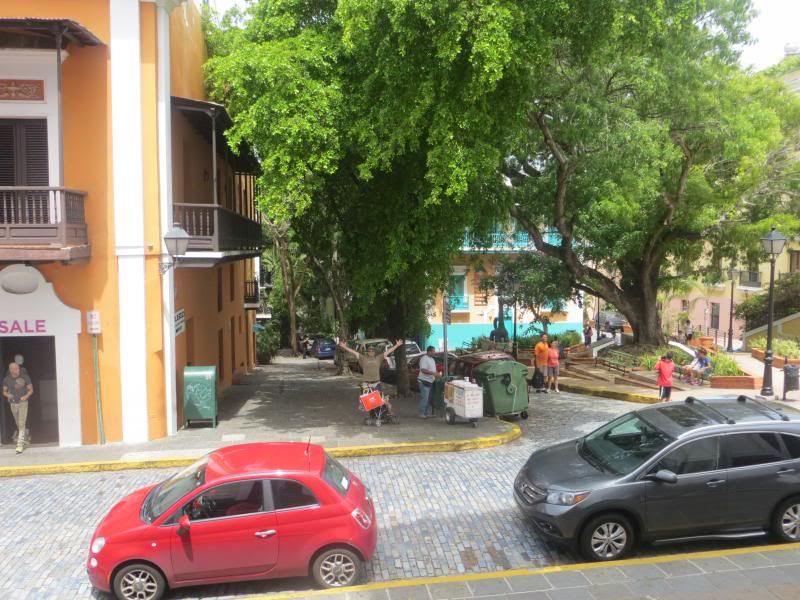 Such a pretty city!
There was a children's museum opening in a few minutes and I spent some time trying to convince Antonio we should go. However, Frozen would be showing on the ship's big screen today. He was much more interested in watching Frozen for the thousandth time. No museum today.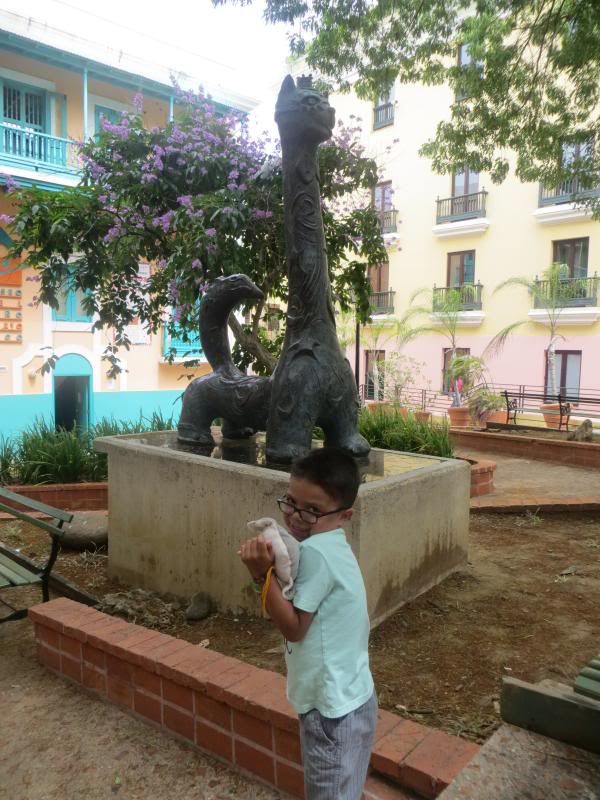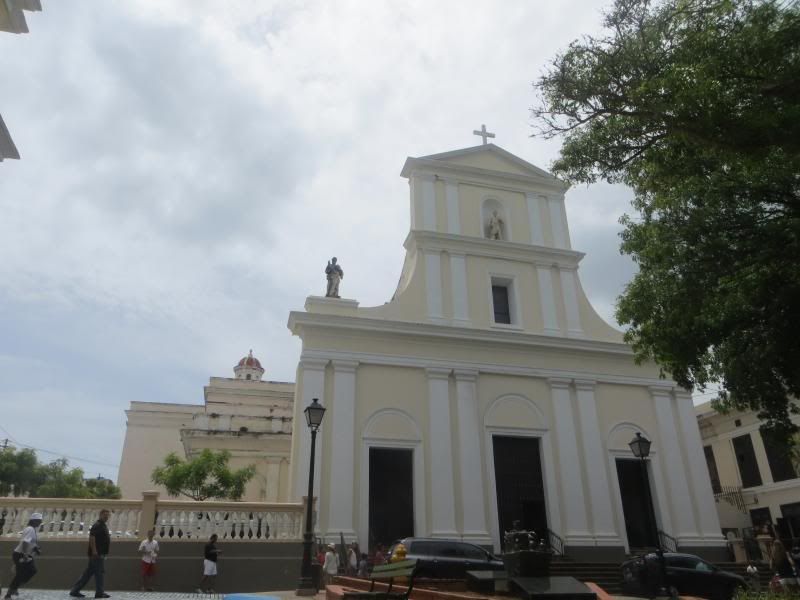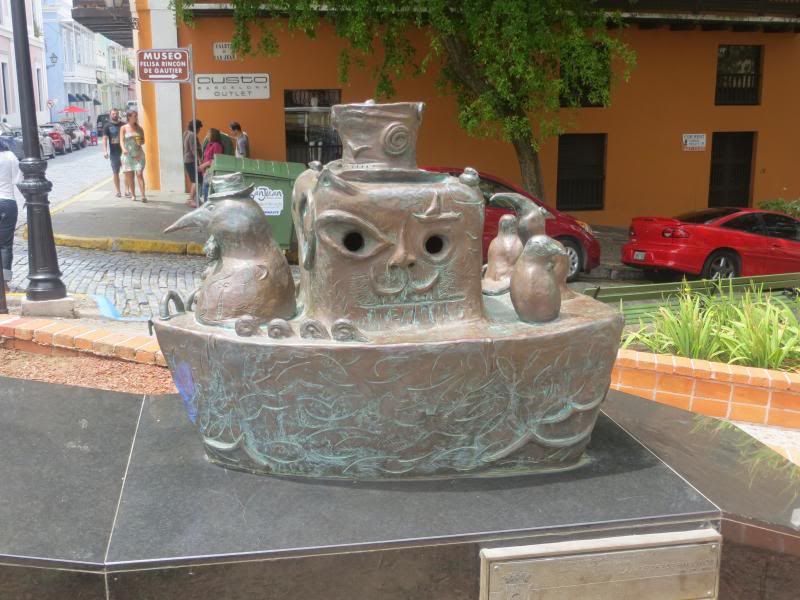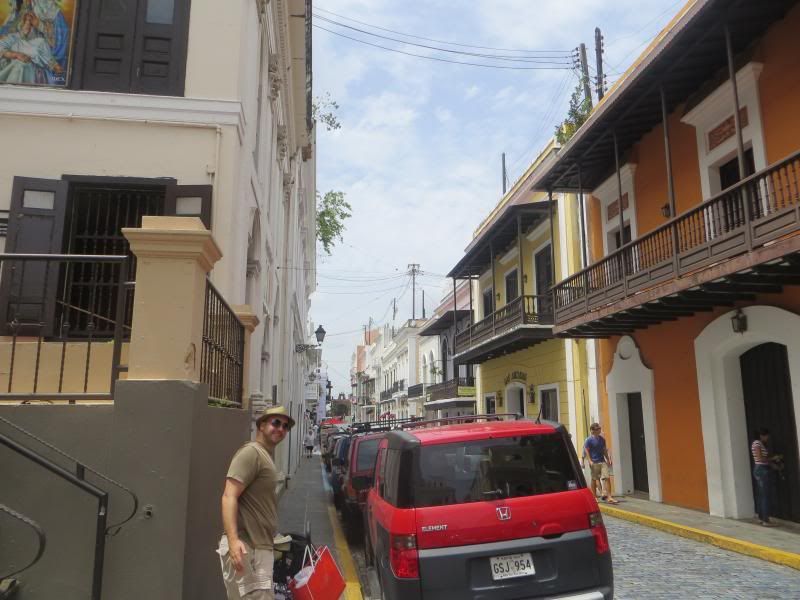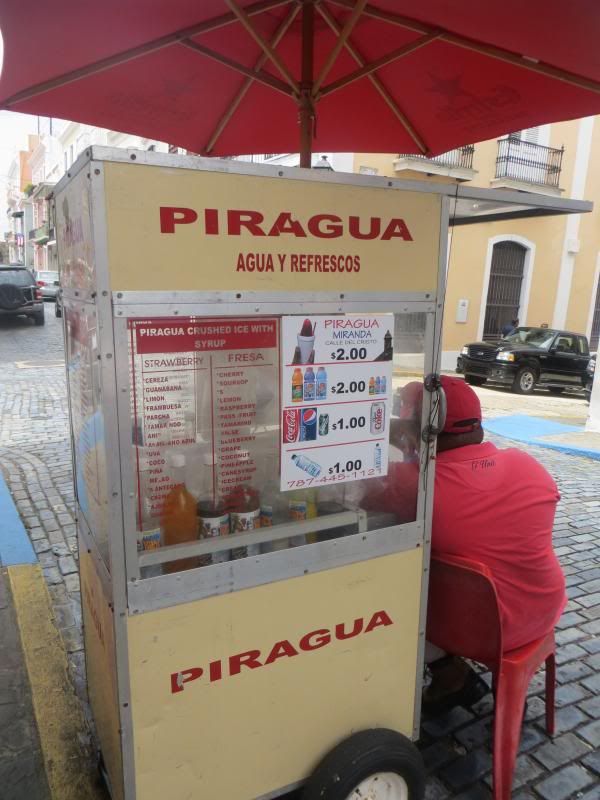 On our way back to the ship, we ran in to a Coach outlet store! I got a little crazy in there and came out with a new purse for myself and my mom. Yay! We also went by another store and got a couple t-shirts.
Looks so pretty, but you go inside and it's terrifying!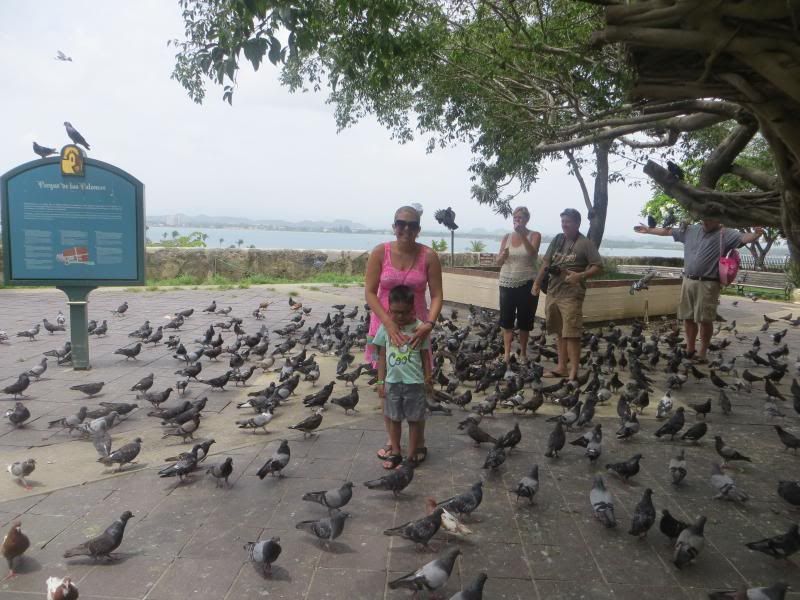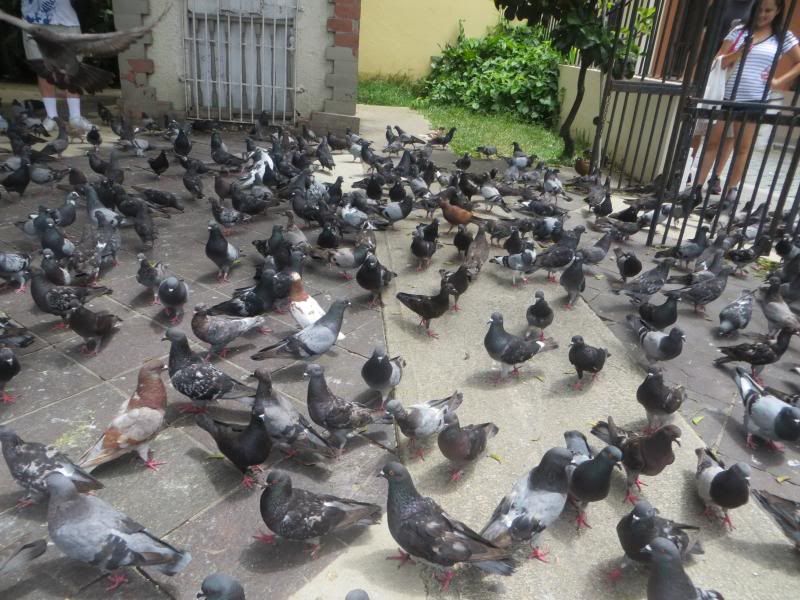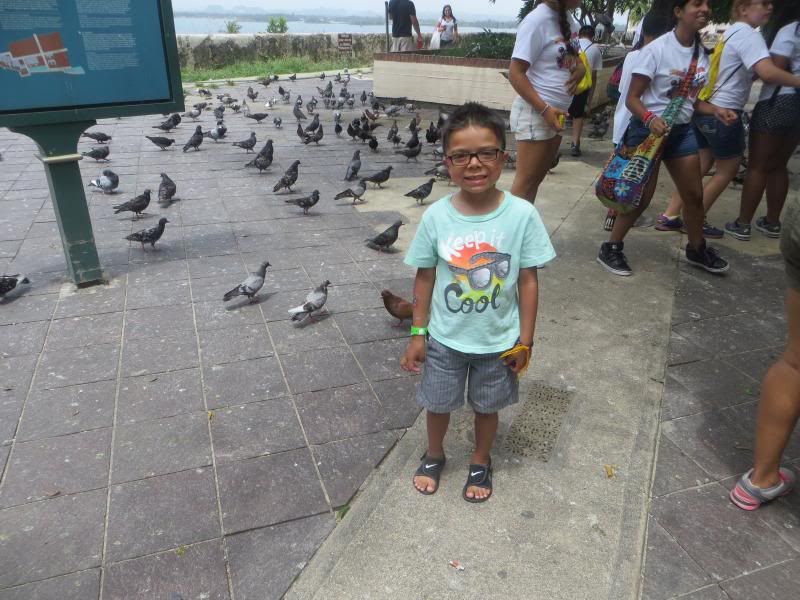 Quick back to the ship! It's almost Frozen time!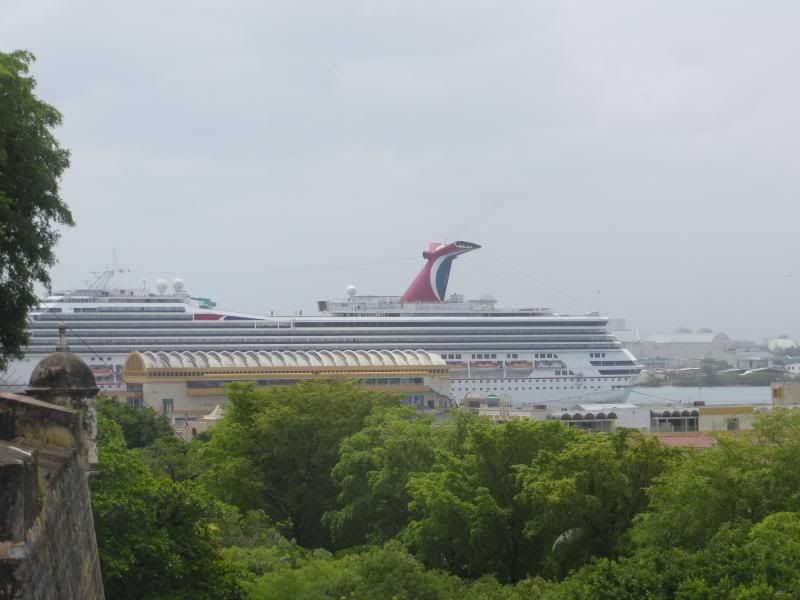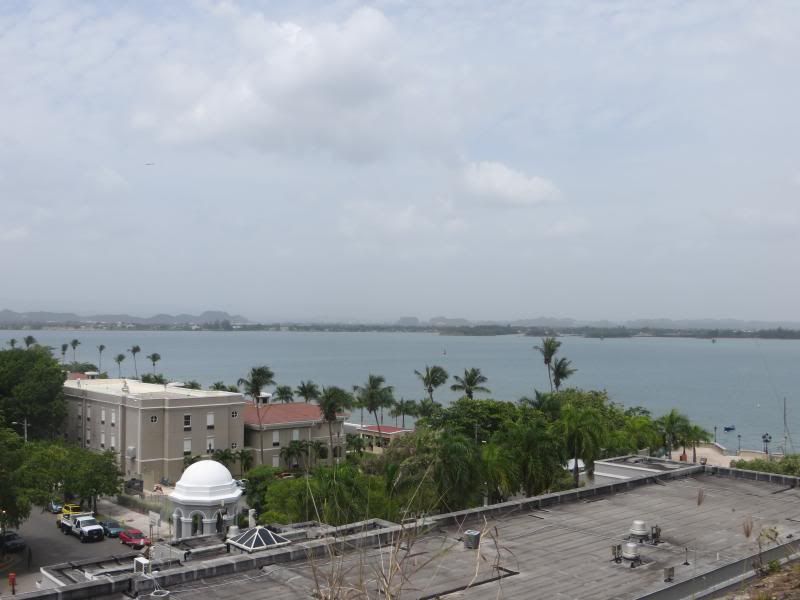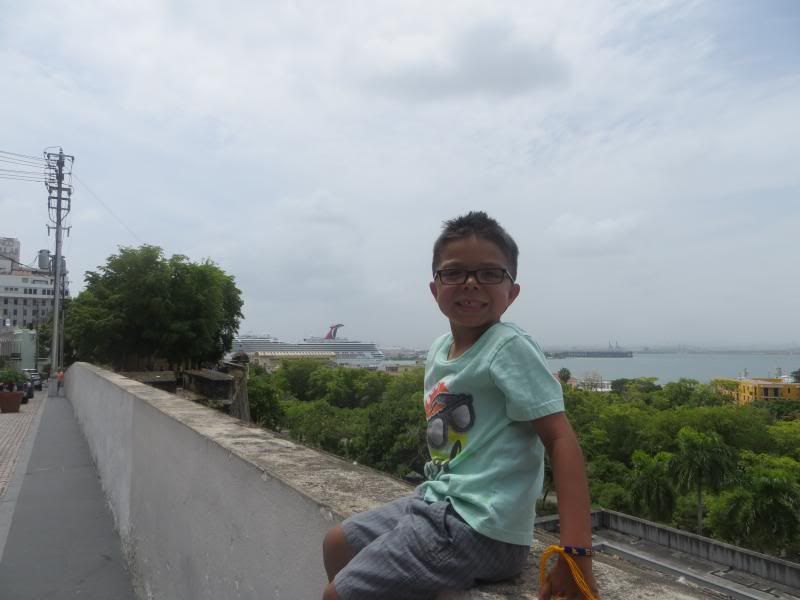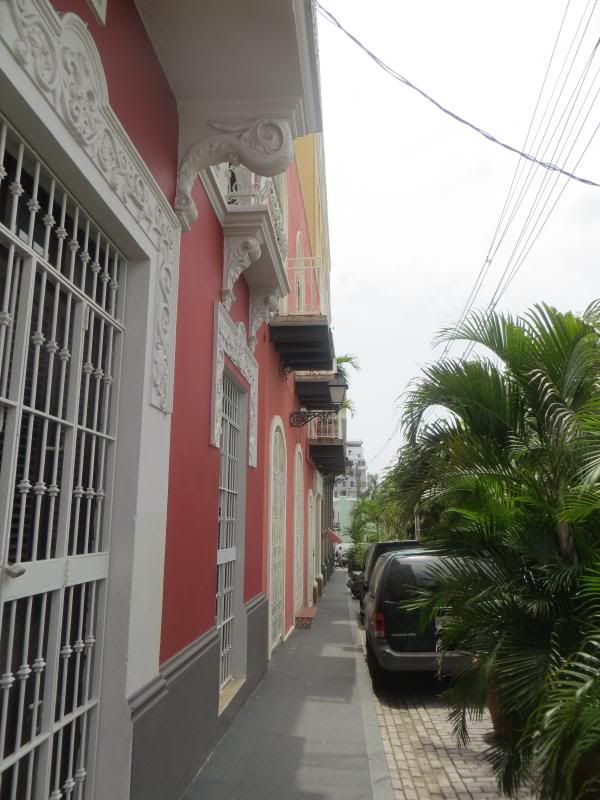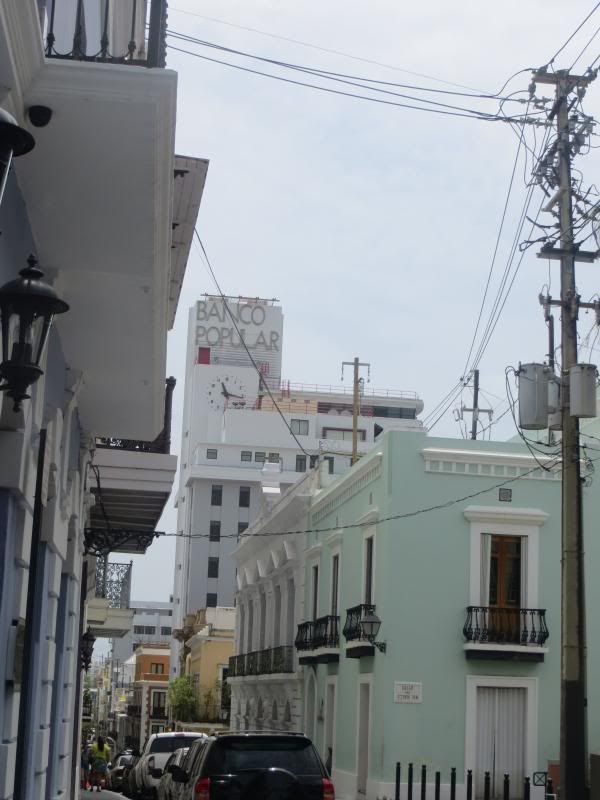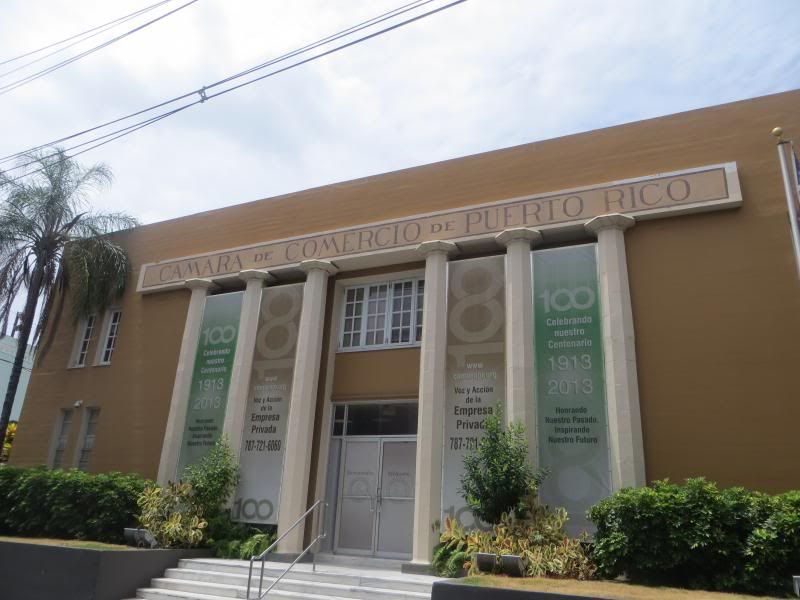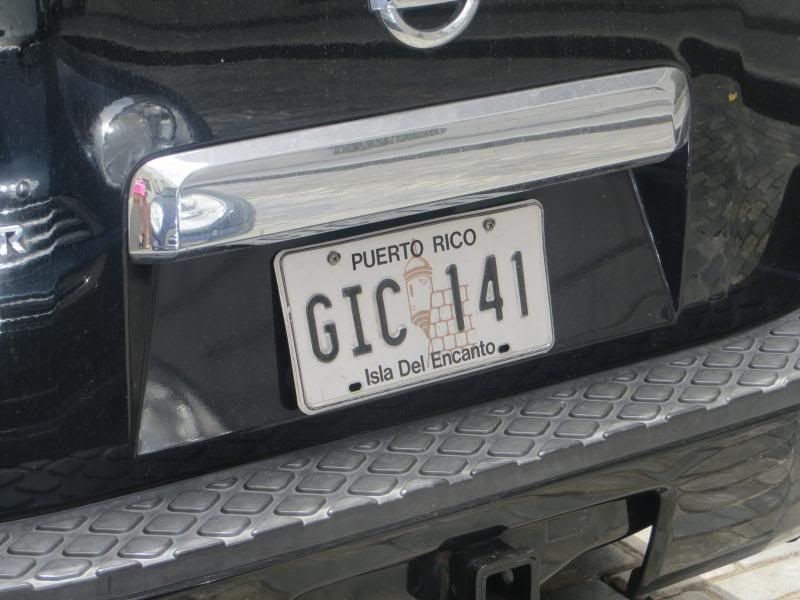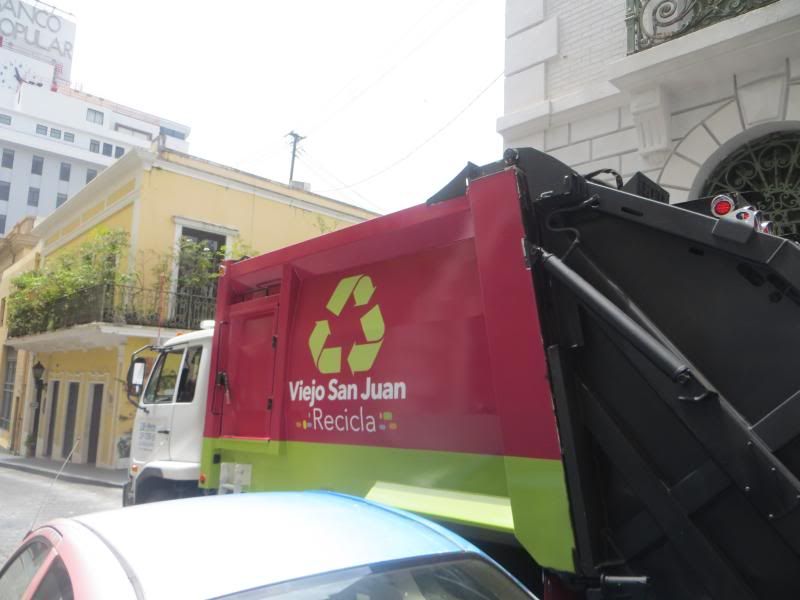 We are never getting back to the ship! I found my mom's dream store! She loves butterflies!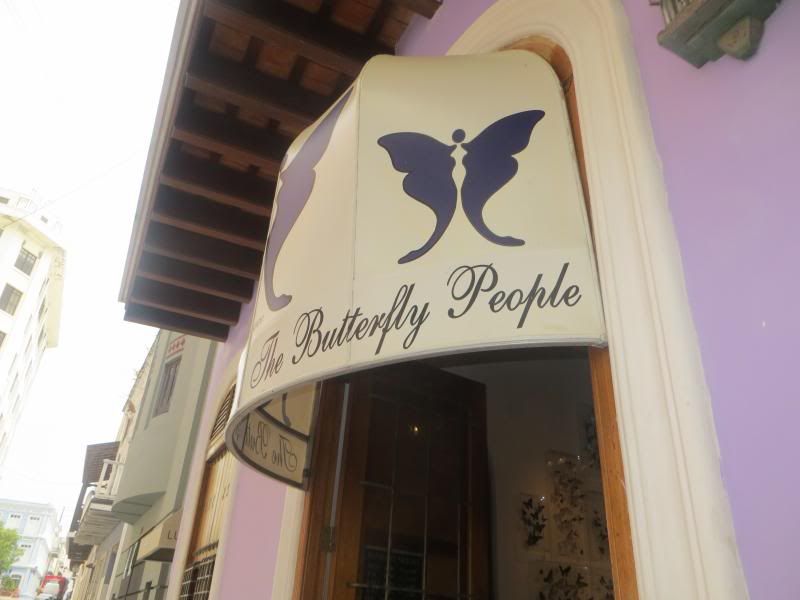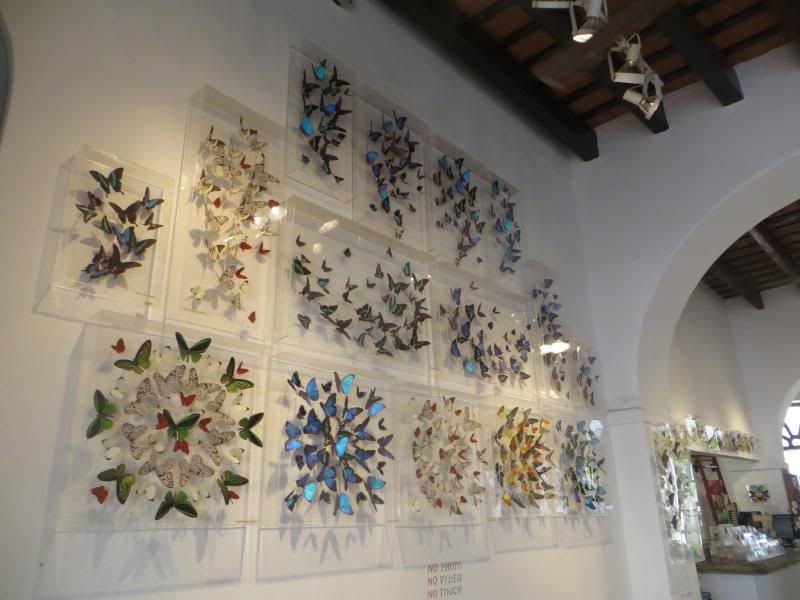 You weren't allowed to take pictures in the store. I realized after I took the first one. I did buy my mom a postcard.
I thought Puerto Rico had really nice trashcans. Is that weird?
Back towards the ship.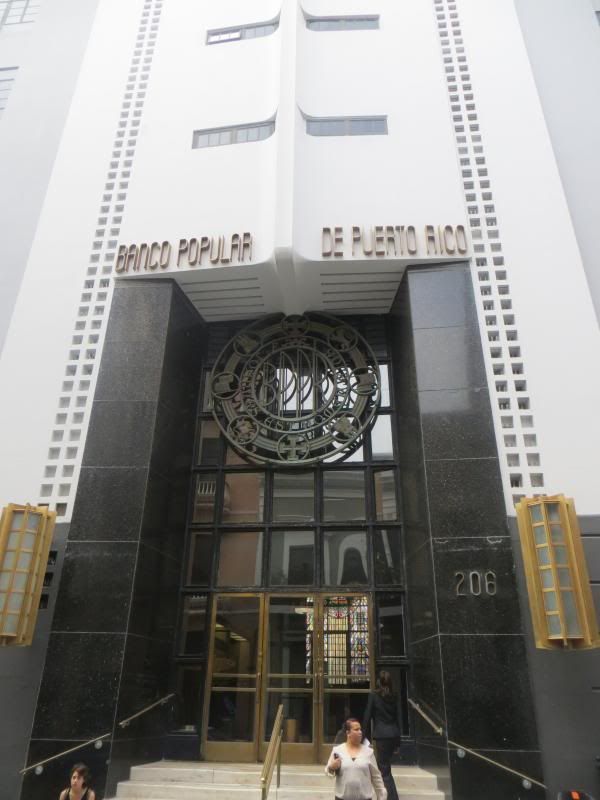 Wait, I found a Post Office! Have to send my mom's postcard.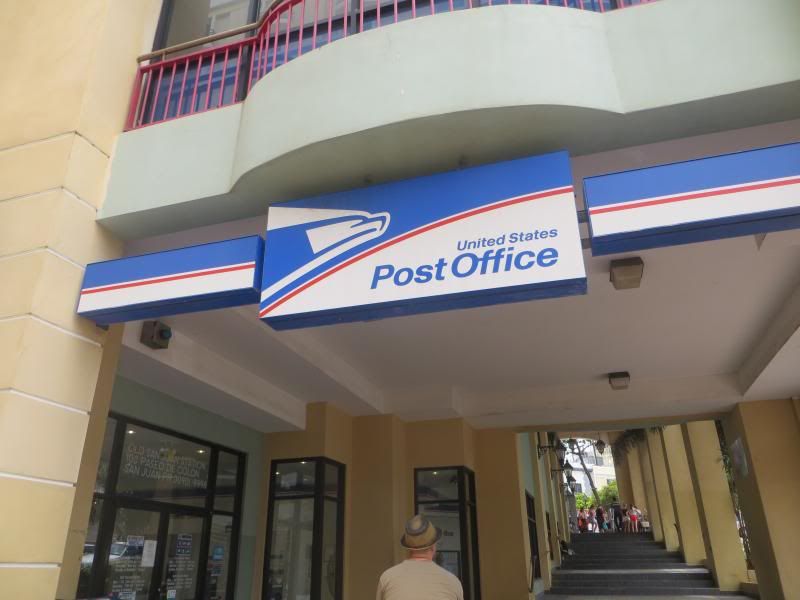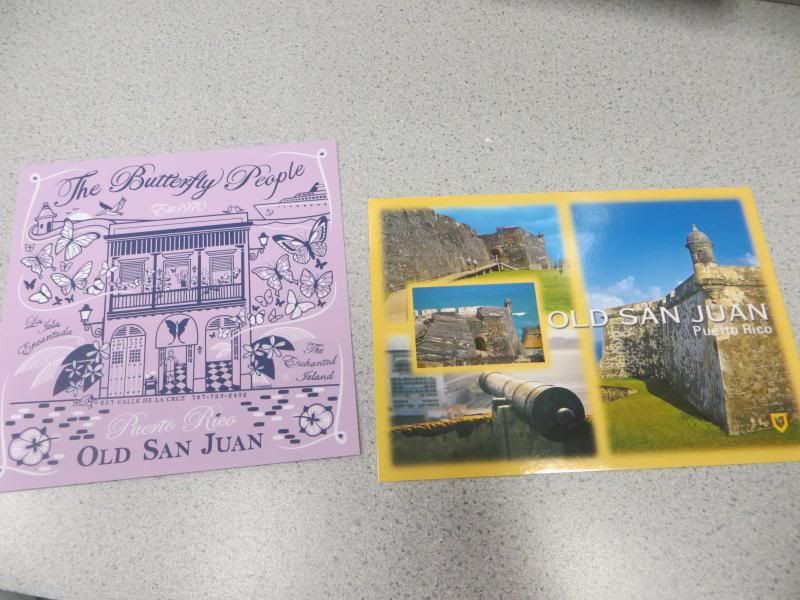 Now back to the ship for Frozen! Oh wait! A casino! Must go in!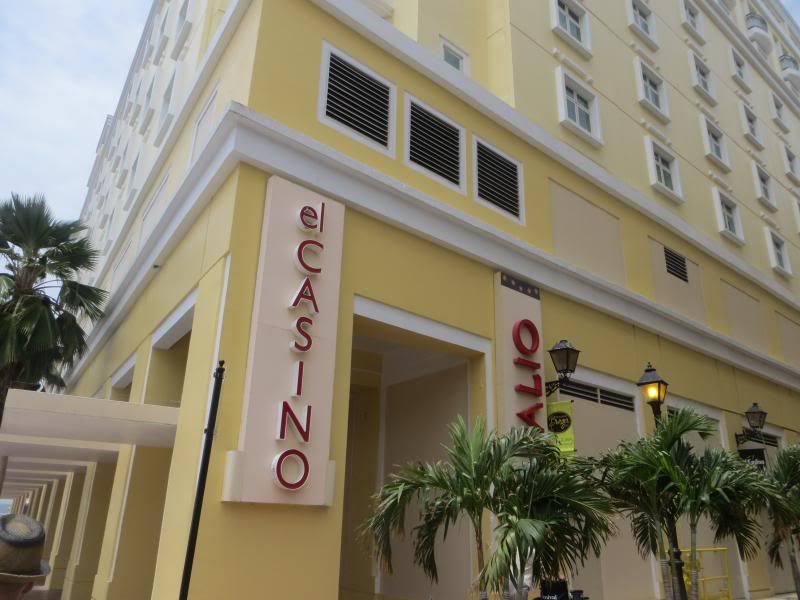 For real, back to the ship.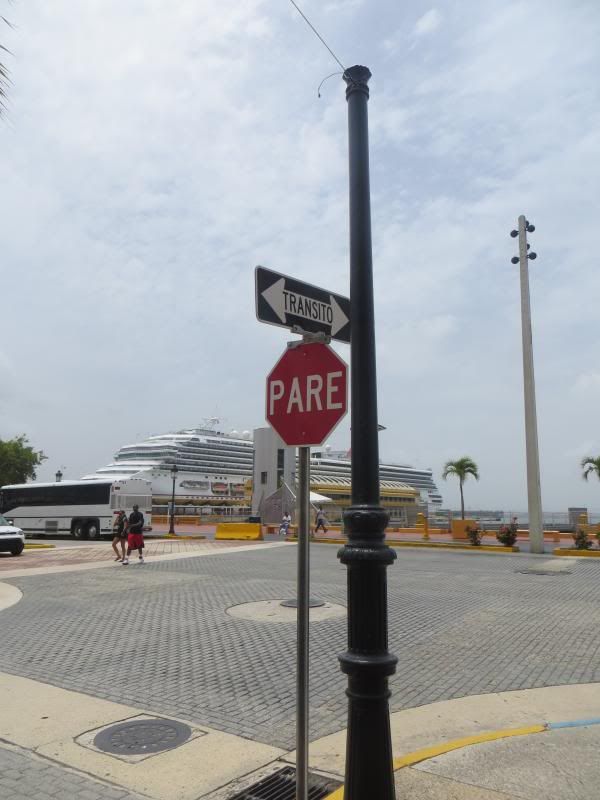 That's when I realized that I hadn't gotten my dad a Harley Davidson shirt. Quentin took Antonio back to the ship to watch Frozen while I went to get a shirt.
I did a bit more sightseeing on the way.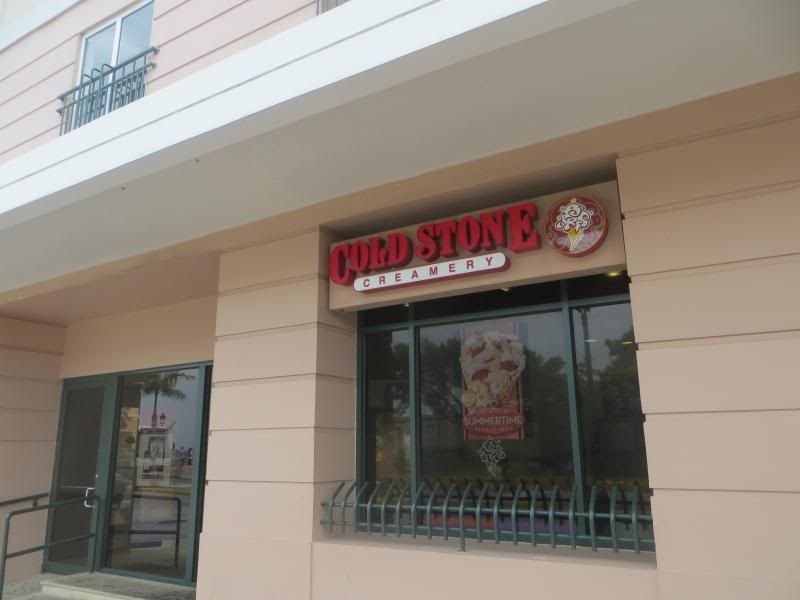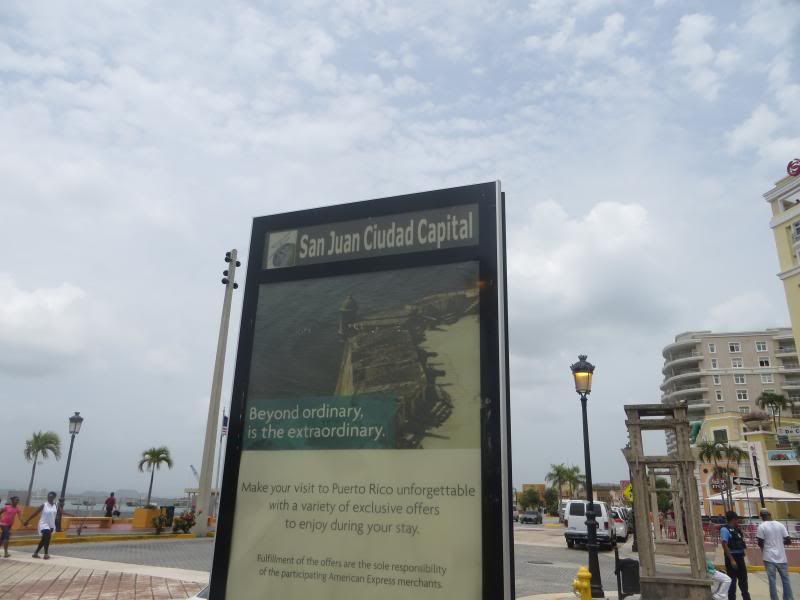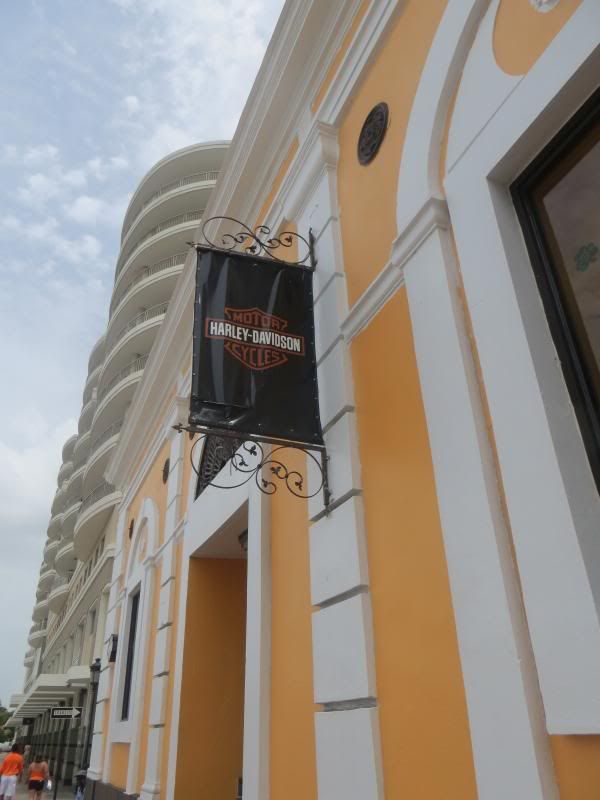 When I was at the Harley store buying an overpriced t-shirt (totally worth it though!) I asked where I could get free wifi. They gave me a card for a Fro-Yo place.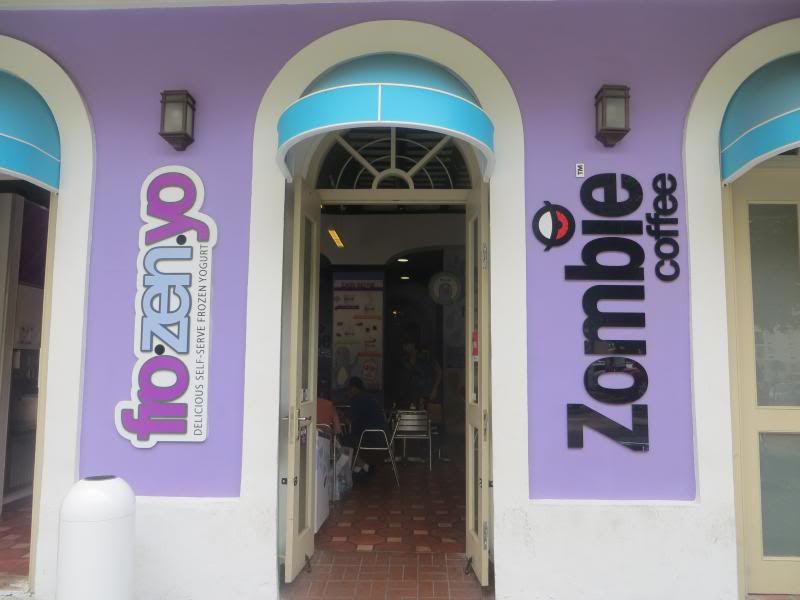 I got some delicious frozen yogurt and caught up on Facebook. I sent some voxers to my friends, bragged on facebook about my awesome vacation, and then felt guilty and figured I should get back on the ship to send Quentin to use free wifi to do actual work.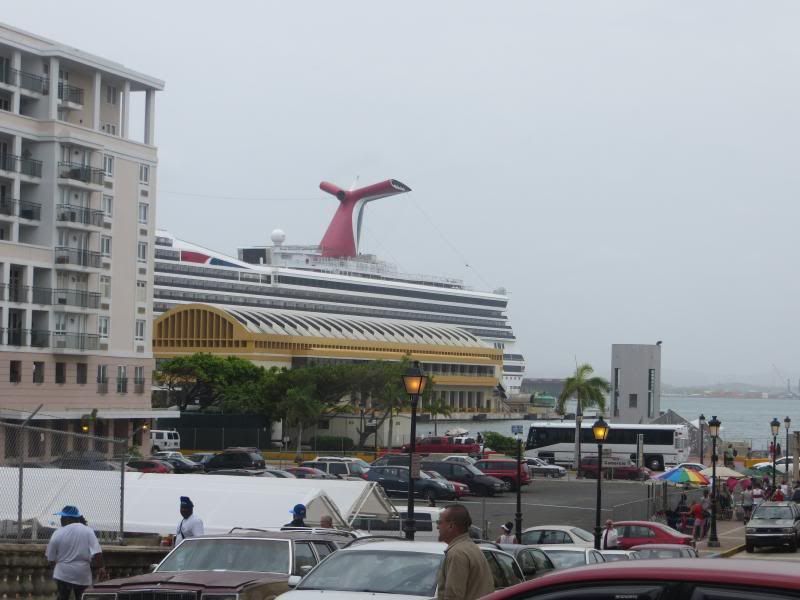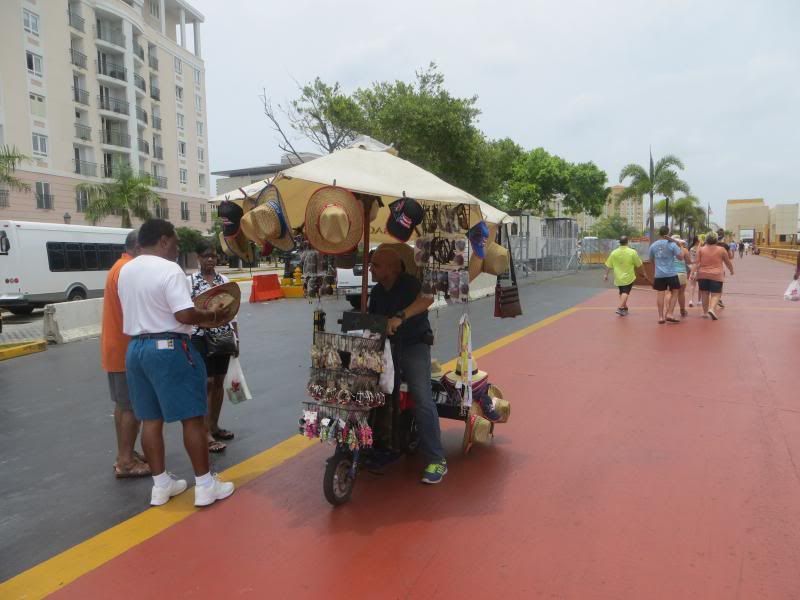 I got back on board the ship and took over kid duties. Quentin headed off to use wi-fi and I settled in to watch Frozen for the thousandth time.
Posted by MarathonMama629 09:08