6/3/14 - 6/3/14
This is why you write your report faster! I can't remember what we did after we got back on the ship. I'm pretty sure a nap was involved though. After our nap, we got ready for dinner. Of course we had to play a little Sorry Revenge on the balcony as well.
Bye St. Thomas!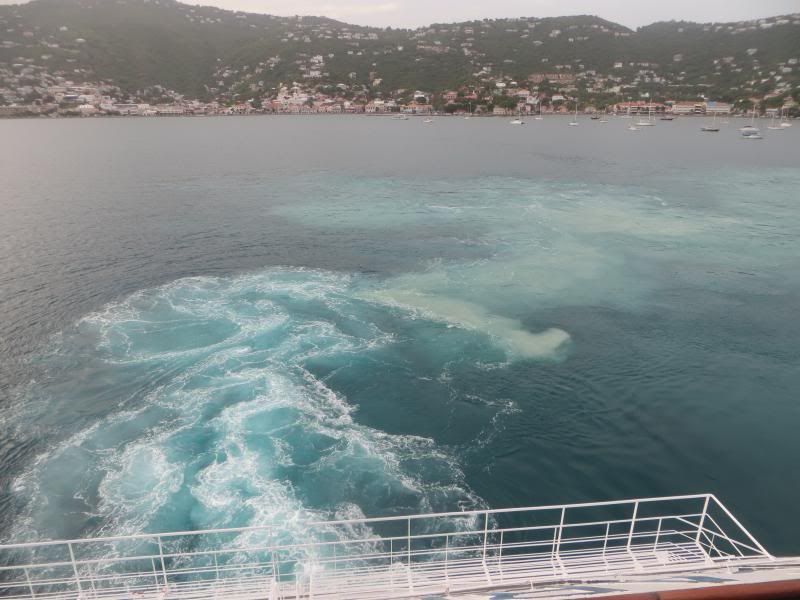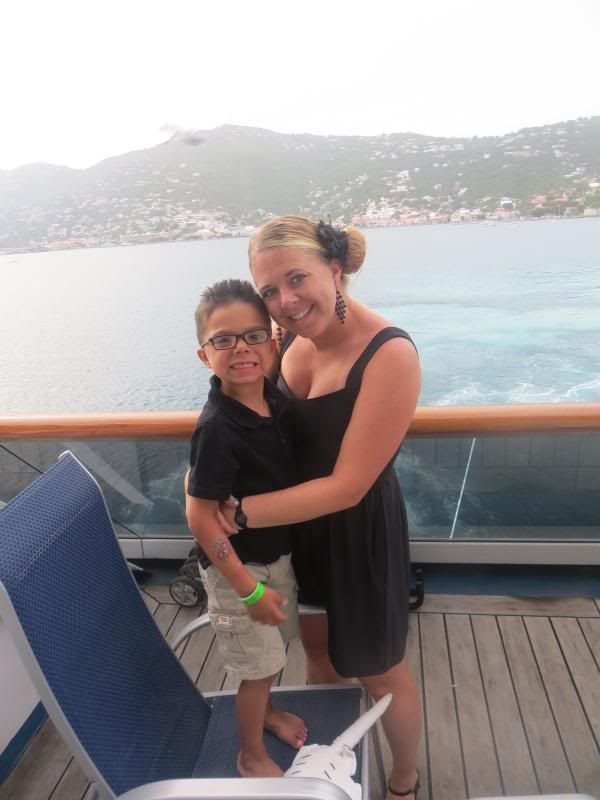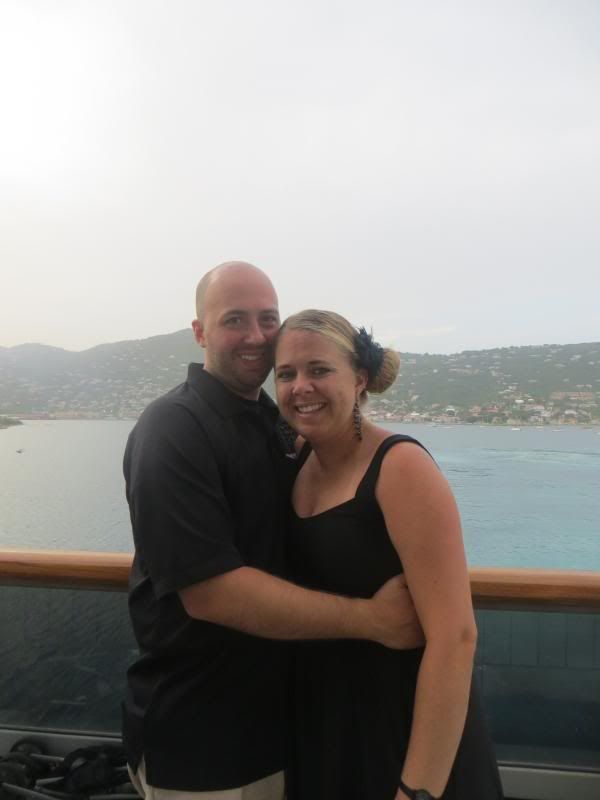 Beautiful island! I hope we get to go back someday!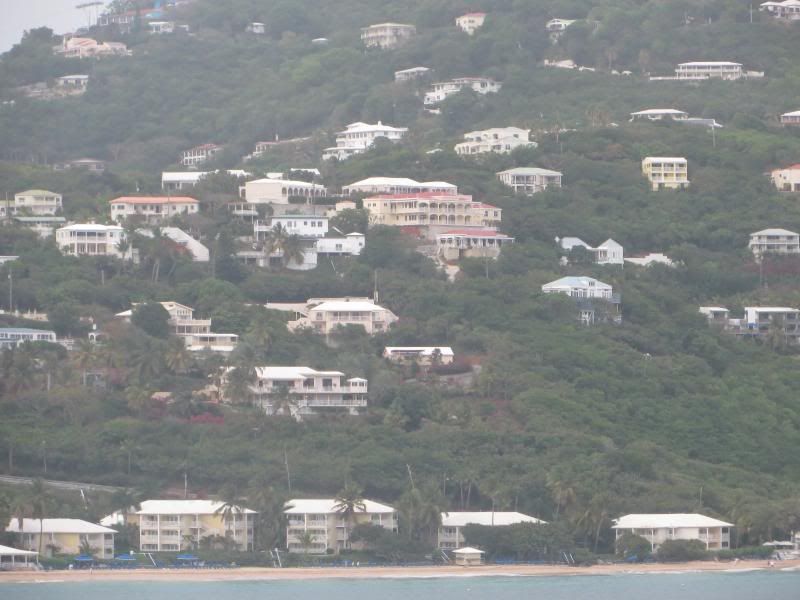 The water was so blue.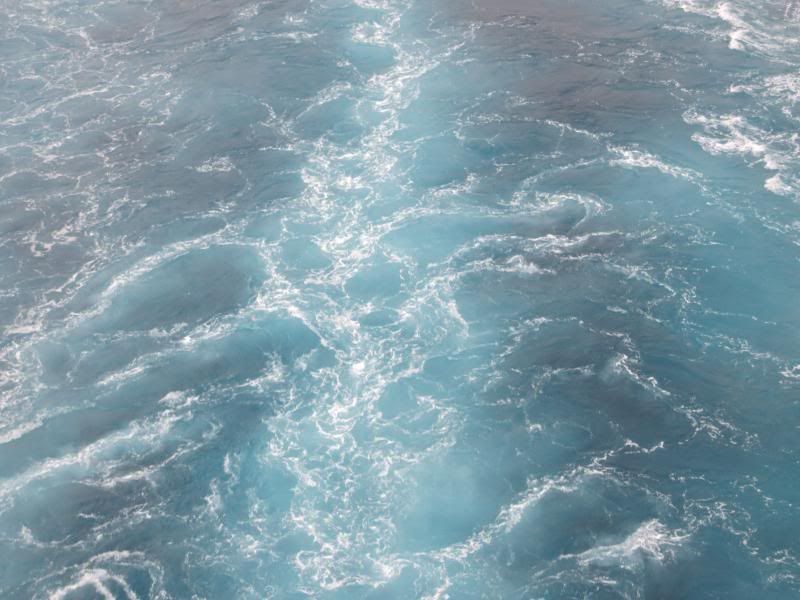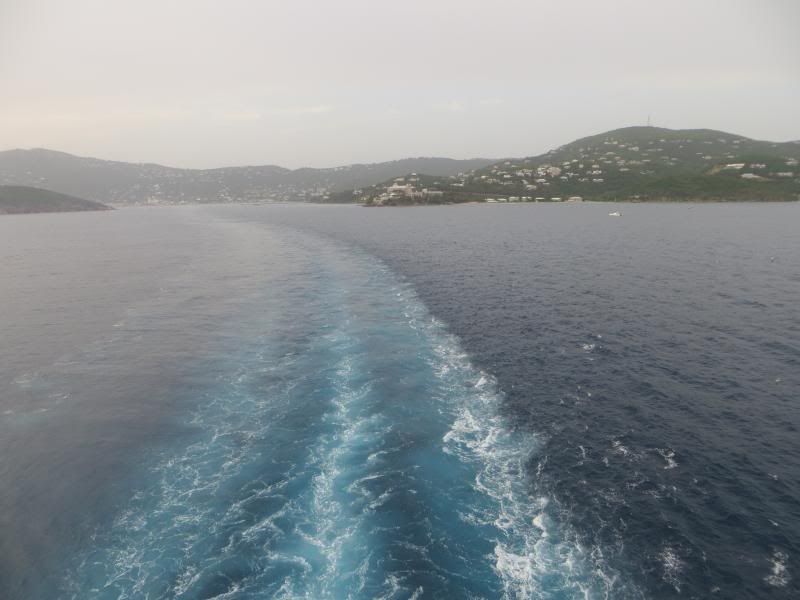 Birds were circling as we left.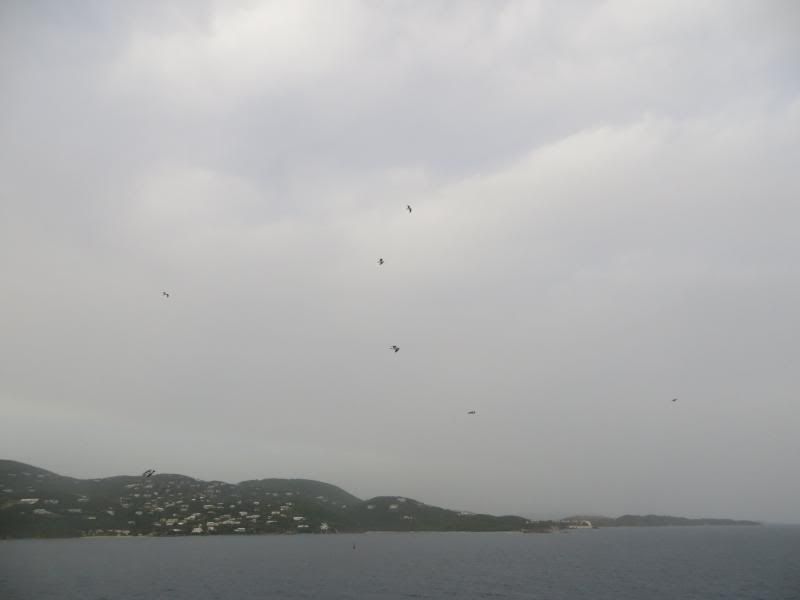 Dinner time! Again we couldn't shake the kid! LOL! He occupied himself watching Frozen though. Tonight is when he met his "girlfriend." She was at the table near us. Most adorable little 3 year old blonde girl. We would see more of her later in the cruise.
Antonio got his same fruit appetizer as every night.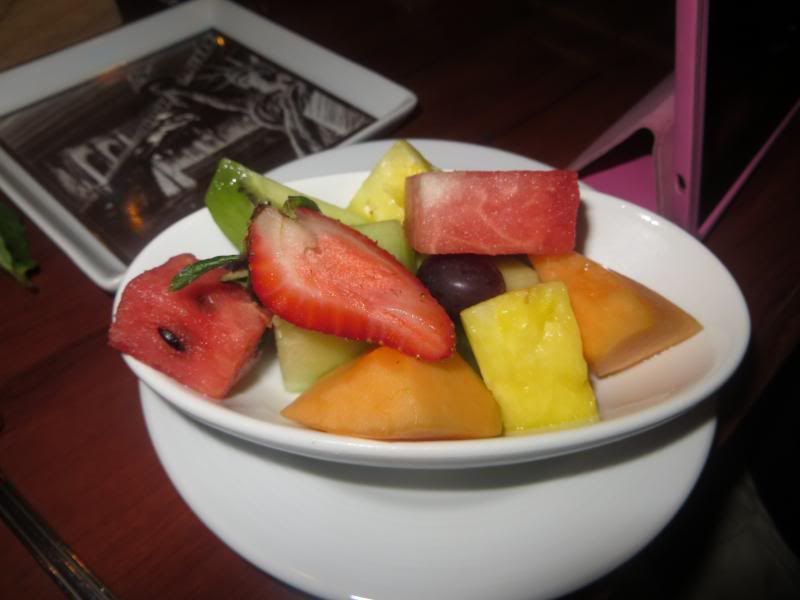 I got the special for the St. Thomas port.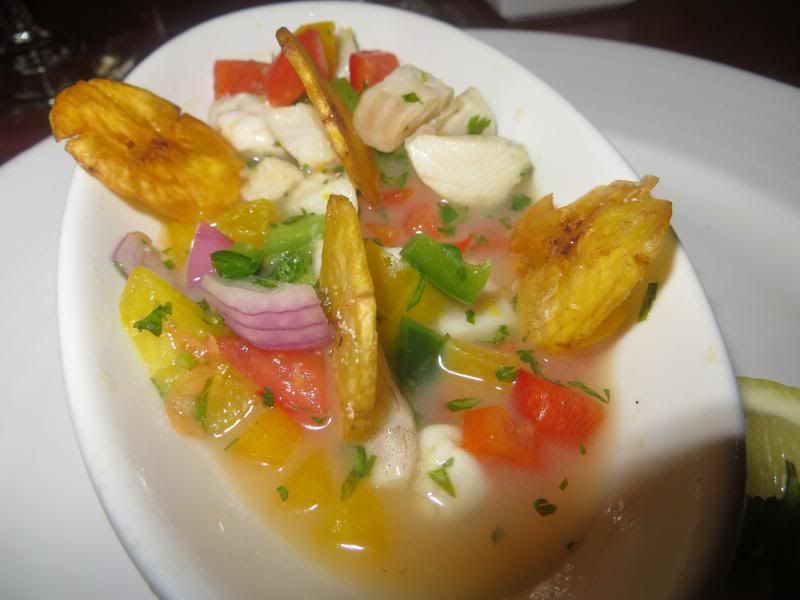 Quentin had cannelloni.
Of course, we had ceasar salad too. They are the best on Carnival!
The main food pictures are terribly blurry. I think I let Antonio take the pictures. I do have a good dessert shot!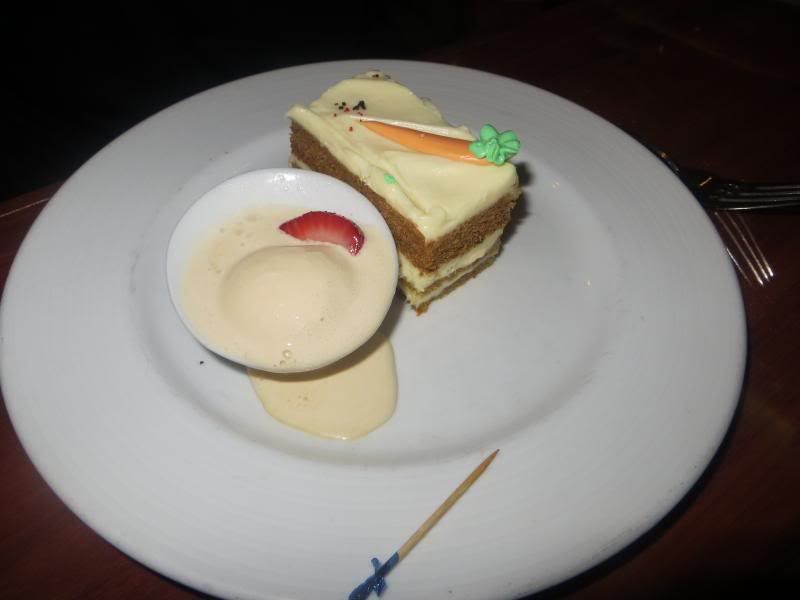 After dinner, I believe Quentin went to the show while Antonio and I headed to bed. We were greeted by a bunny!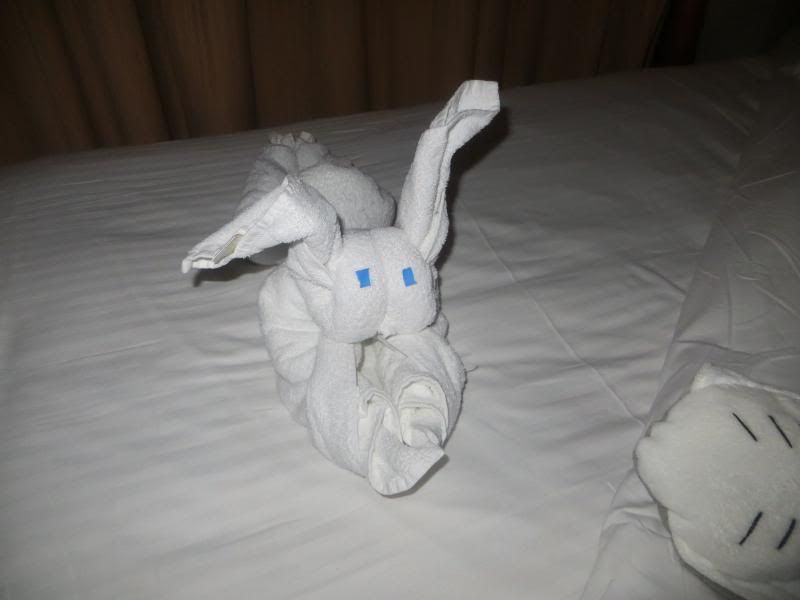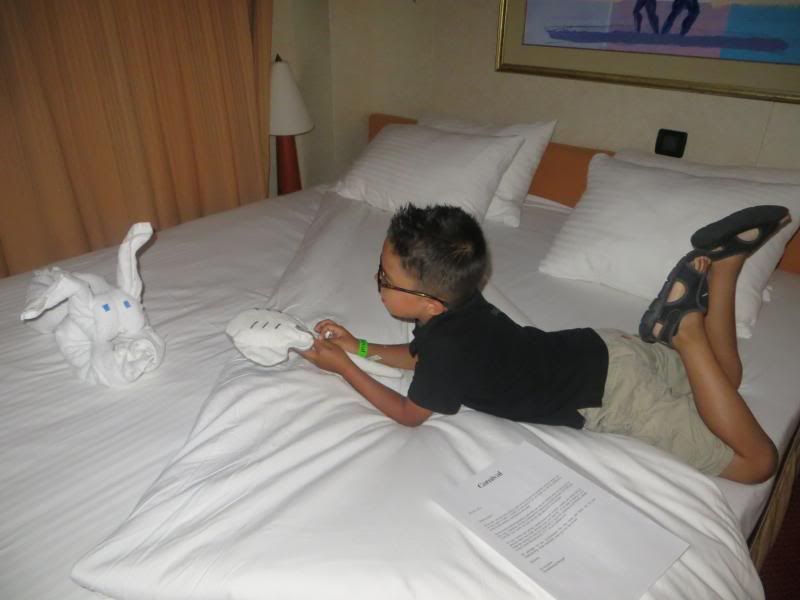 Big day tomorrow! Puerto Rico!
Posted by MarathonMama629 18:39