Cruise Day 4, St. Thomas
6/3/14 - 6/3/14
The best part of waking up on a cruise is going out on the balcony to see where you are at. When Antonio and I woke up, we were still sailing towards St. Thomas.
He looks like a sleepy pirate.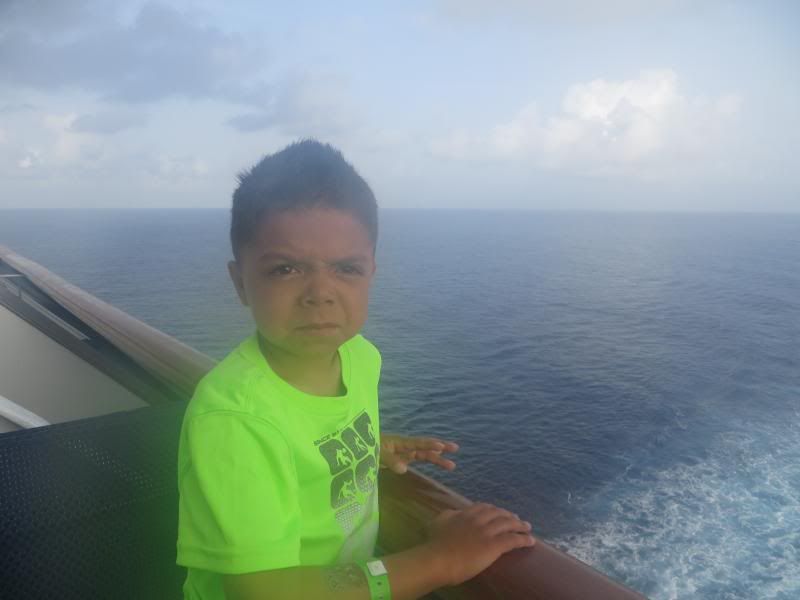 Have I mentioned that I loved my aft balcony?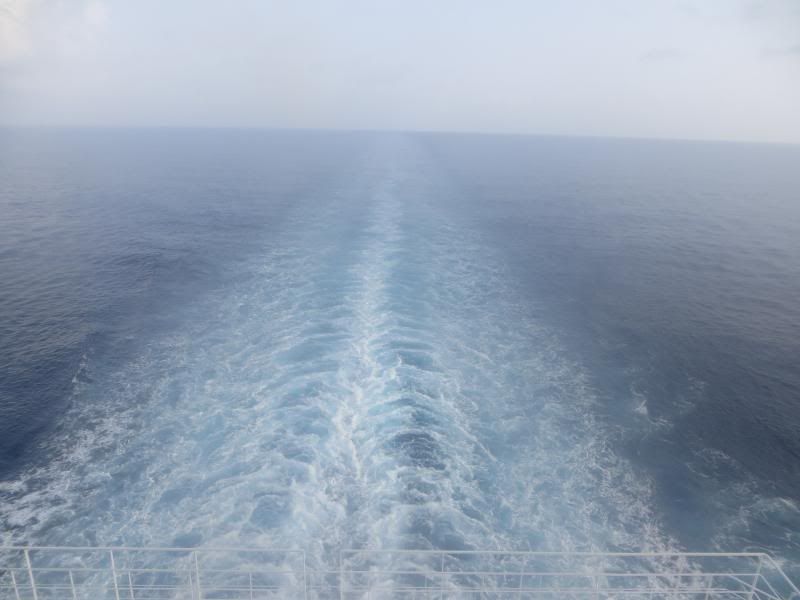 Every day after winning Sorry Revenge on the Hasbro Game Show, we had to play it on the balcony at least 10 times.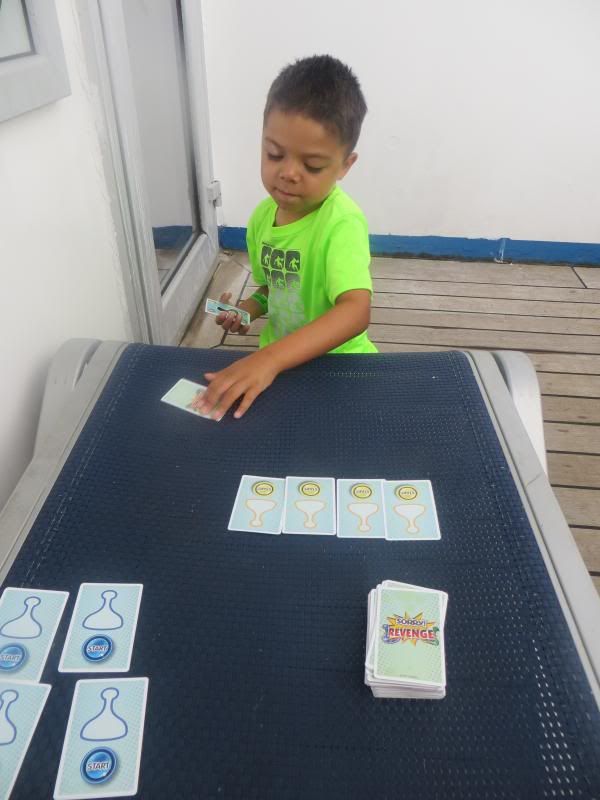 This balcony is huge!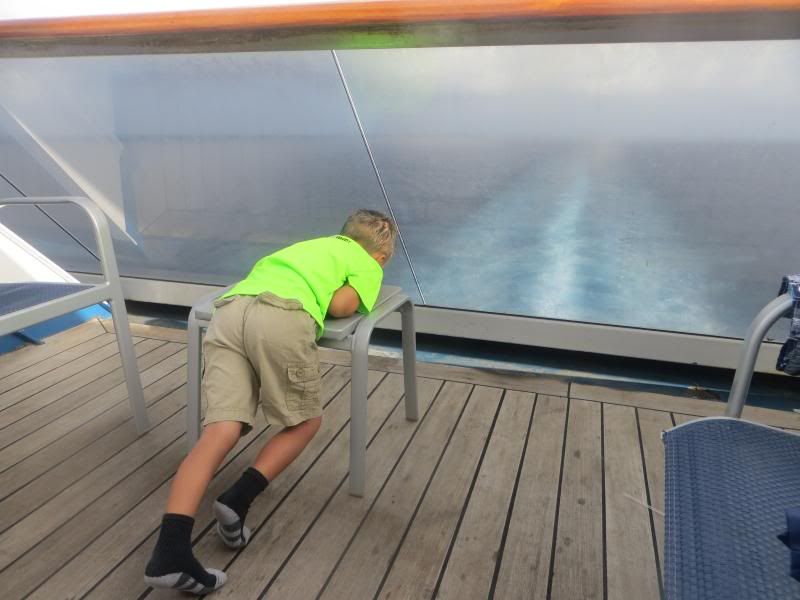 We actually all went up to the buffet together this morning instead of eating on the balcony. We had our usual omelets.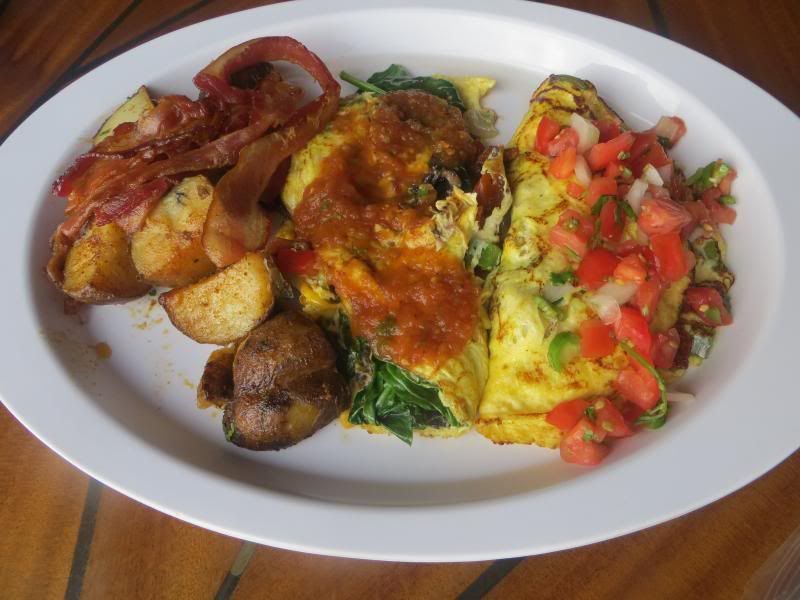 We sat by a window and could see that we were approaching some islands.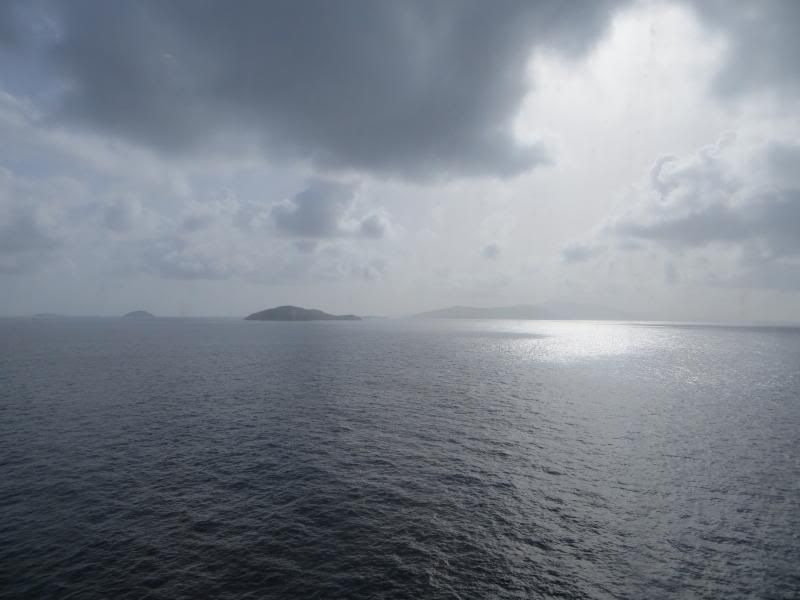 Antonio really wanted grapes and we couldn't find any today. We mentioned it to a worker and he went down to the storage area and got Antonio a bowlful of grapes. Customer service at its finest!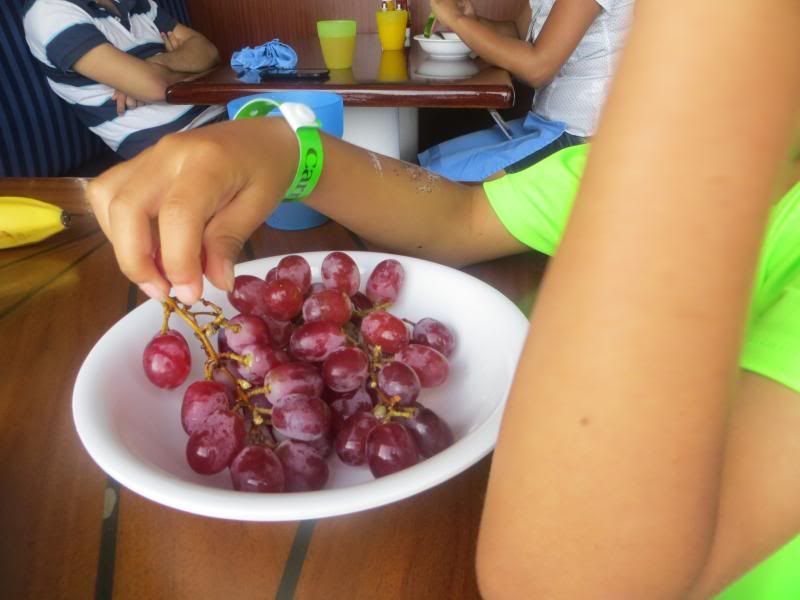 Goofy boy enjoying his grapes!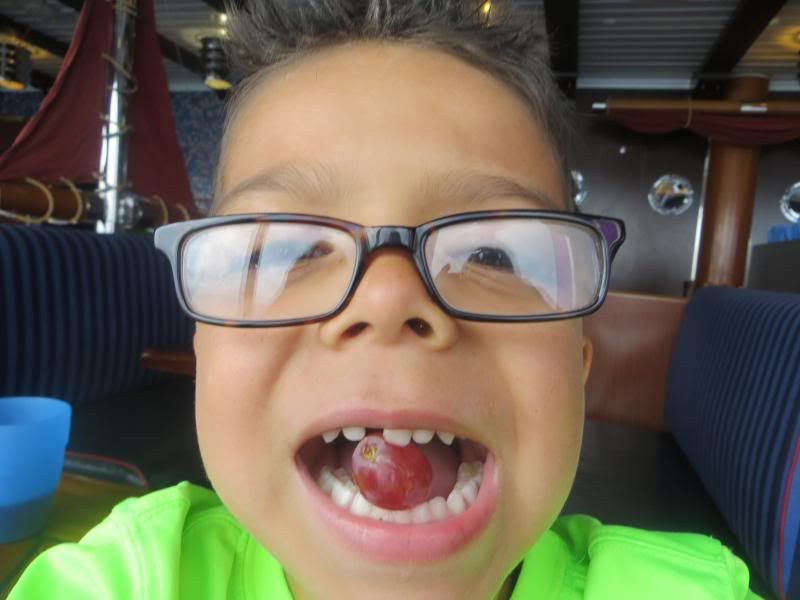 After breakfast, it was back to the balcony so we could enjoy the view of pulling in to St. Thomas.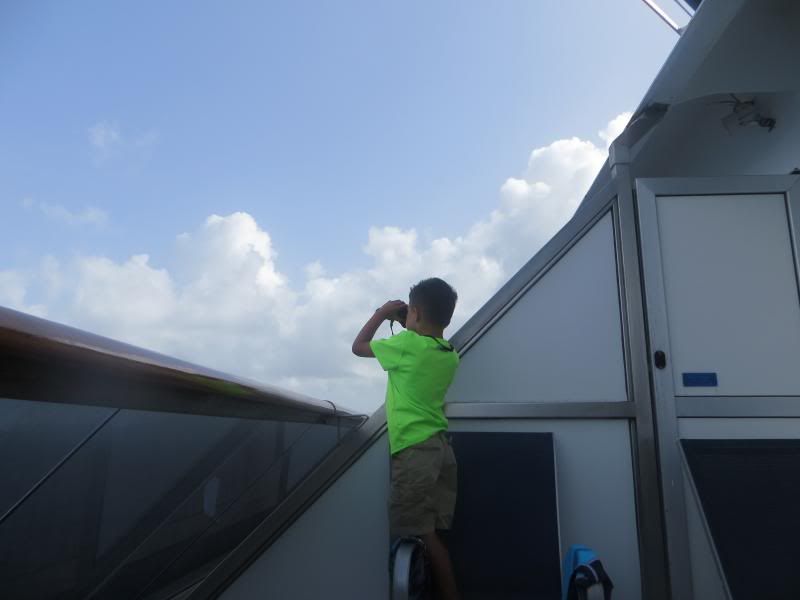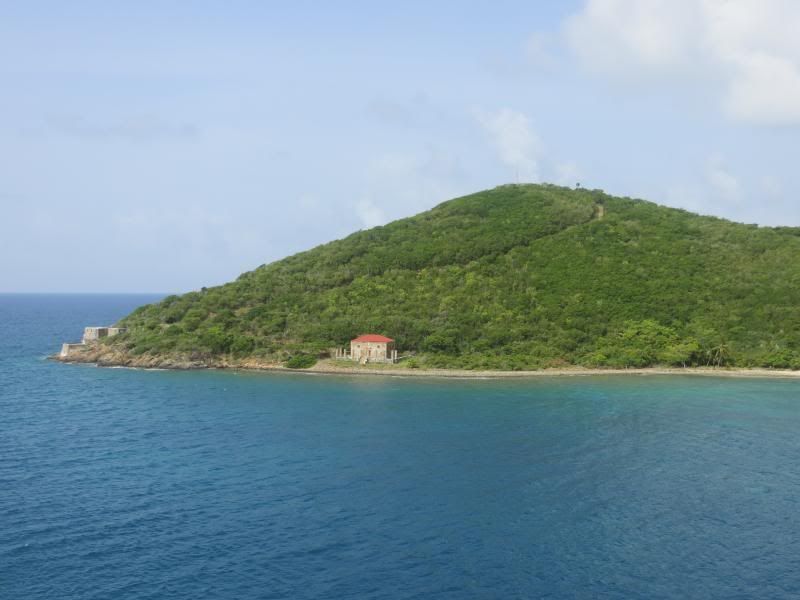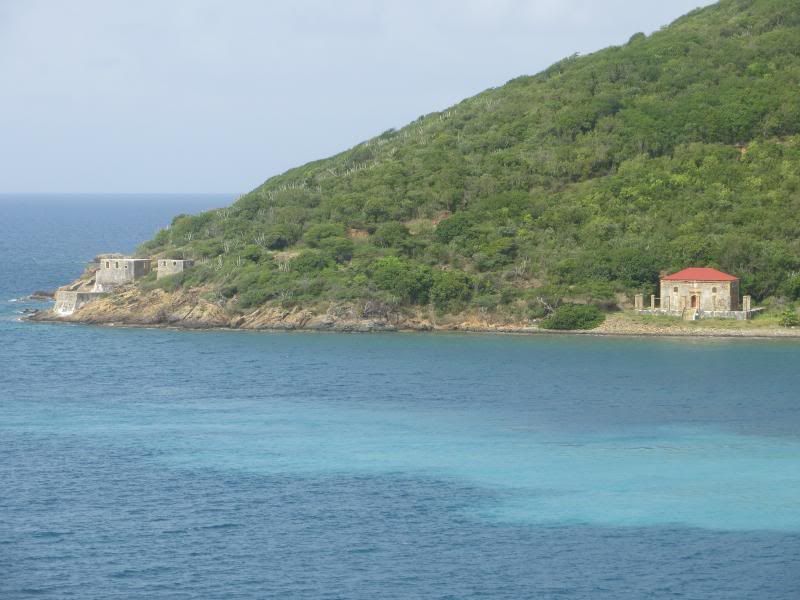 Don't do it Quentin!
We got to see this plane take off from the water!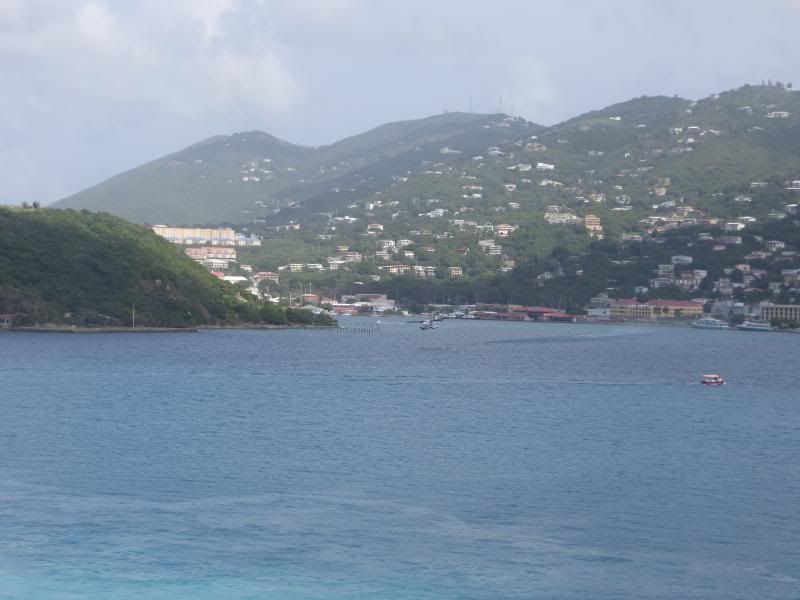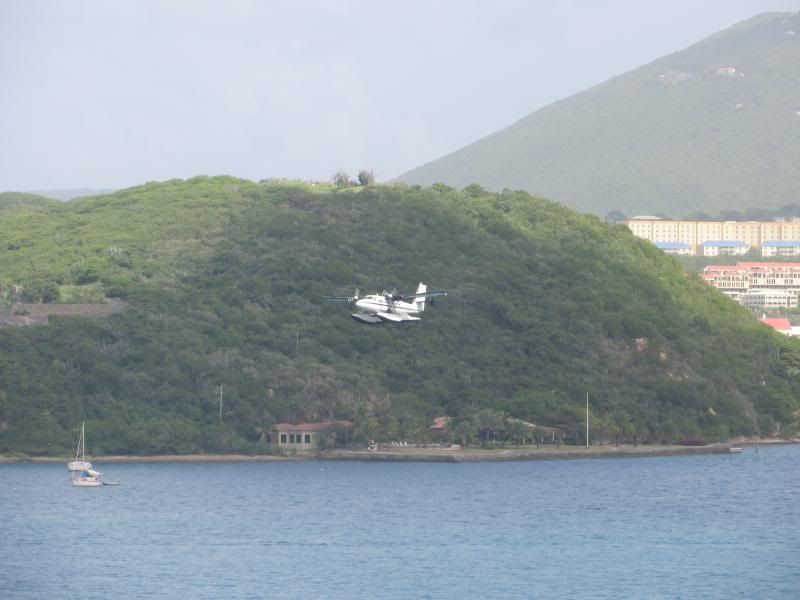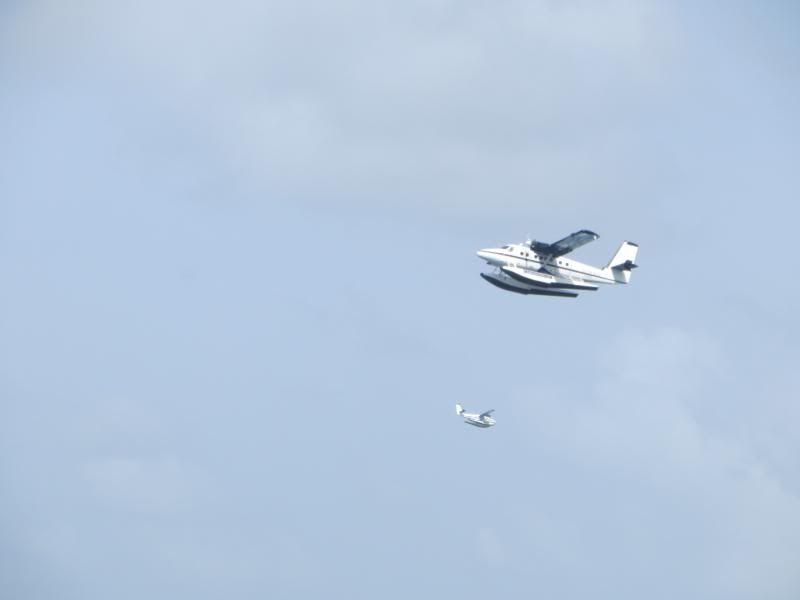 More of the view from our balcony.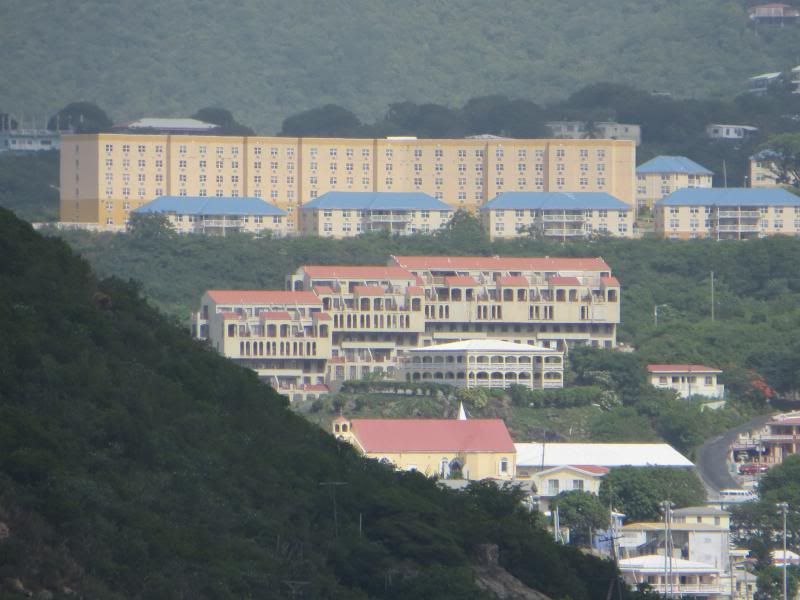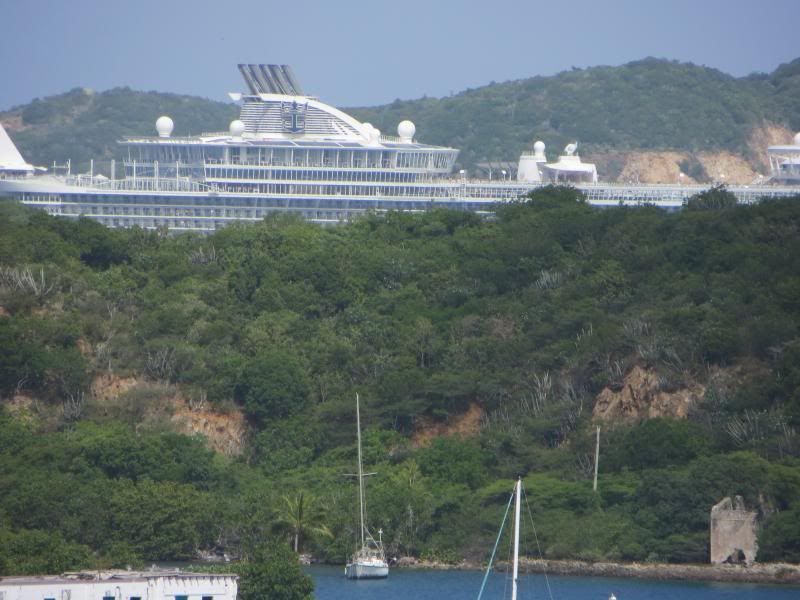 When the ship was in port, we got ready and headed down to start a fun day! I had done some research on Cruise Critic and decided we would take a taxi to Coki beach. We loaded down the stroller with everything but the kitchen sink and got going!
Nice picture Antonio!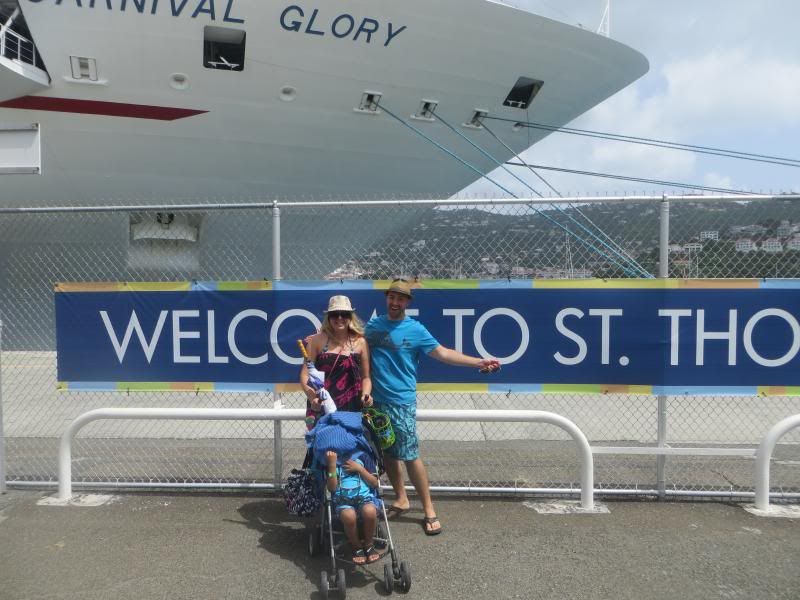 The first order of business was to find a place with free Wifi. We found a little bar that had wifi and stopped there and had a drink. It was kind of a pain because at the bar, they had swings, but Antonio wasn't allowed to be at the bar. He had to be at the tables away from the bar. He really wanted to sit on a swing!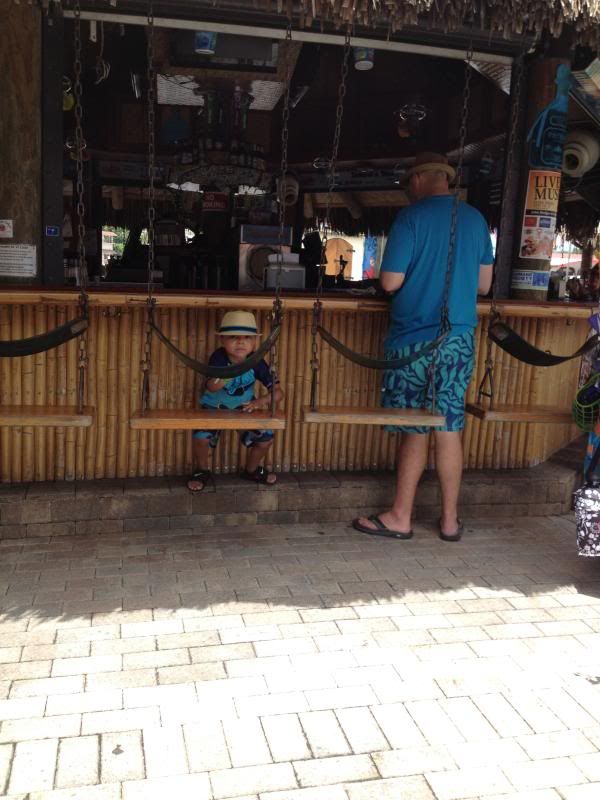 View from the bar.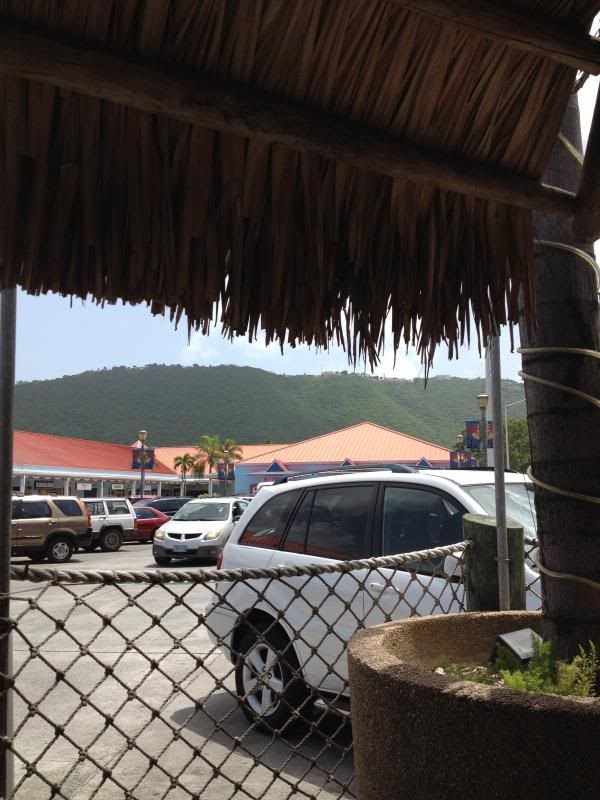 Shoe switch!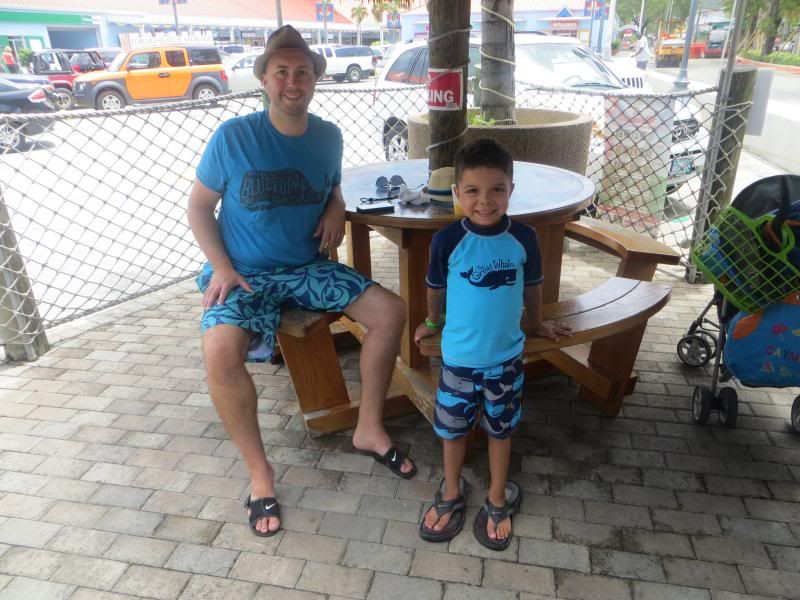 Quentin's phone never would work with the wifi which really sucked as he was the one who really needed to get some work done. Mine worked though and I got to talk to my mom and update Facebook!
After we were done with the wifi, we found a taxi that would take us to the beach. It was like an open air truck with no doors and I pretty much thought I was going to die the whole time. Quentin and Antonio sat in the row ahead of me. I sat behind them trying to hang on to all of our stuff so it wouldn't go flying out of the truck!
Even St. Thomas has McDonalds.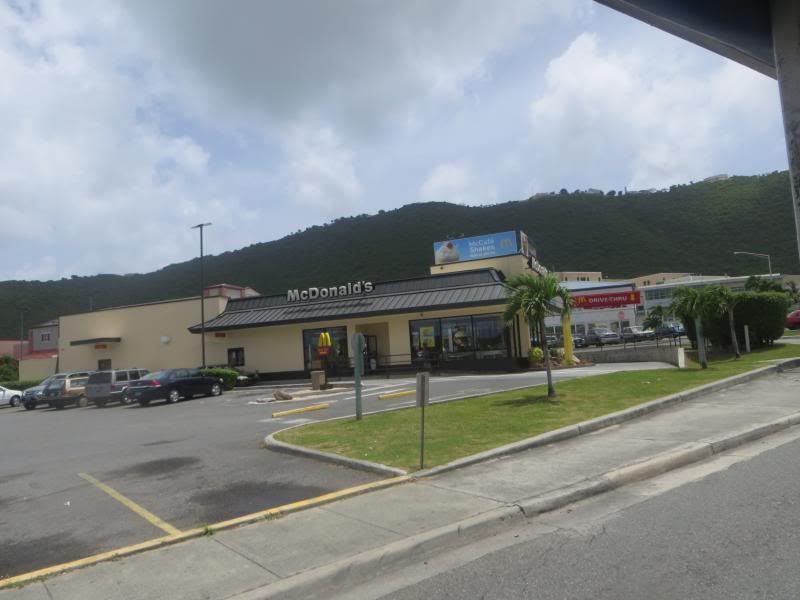 You can't see it very well, but this is a school. Perhaps my future job???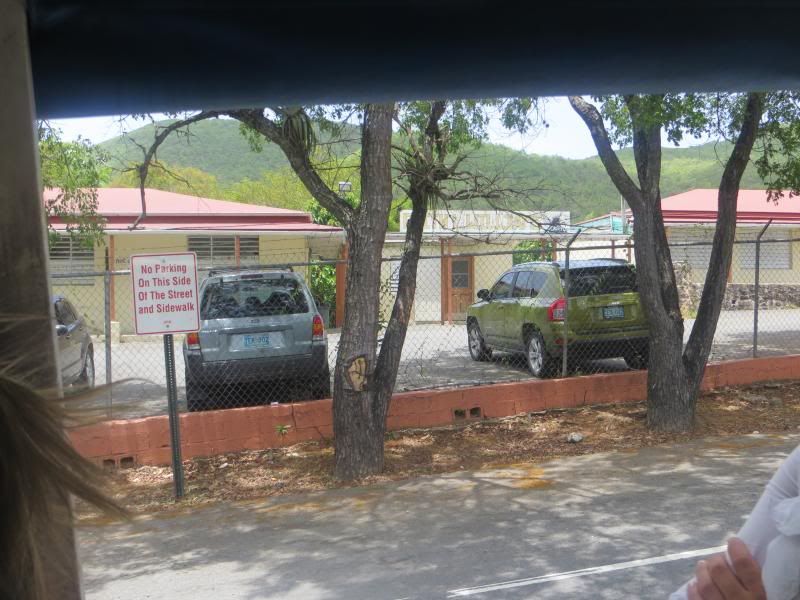 Gas is a bit expensive!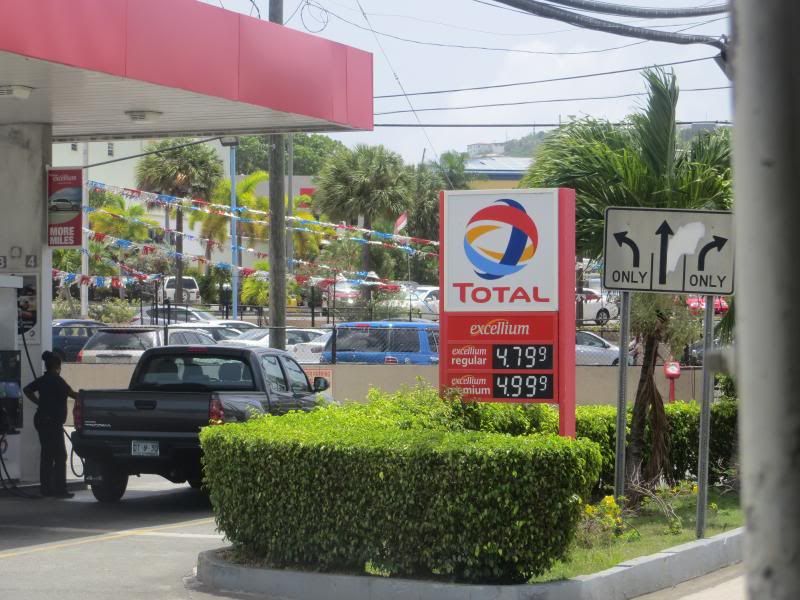 This is the truck we rode in. We were on the opposite side that was all open!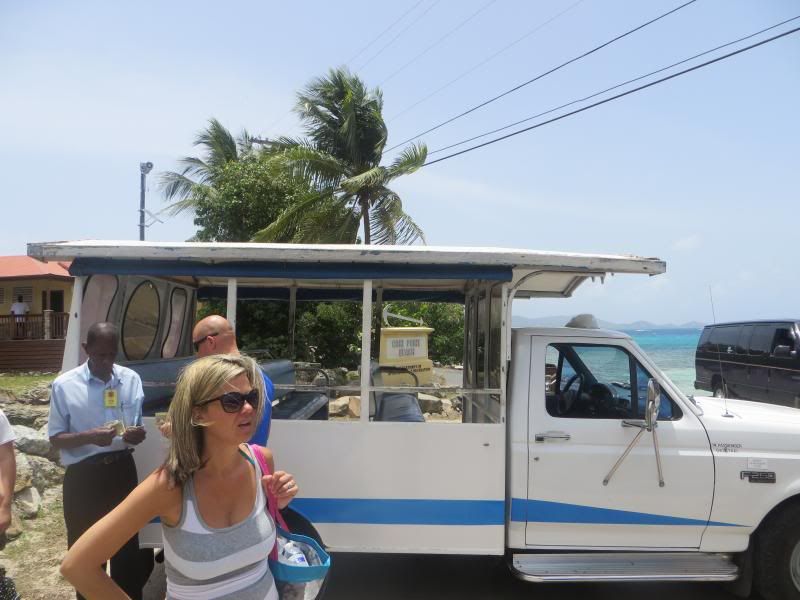 We got to the beach and found a spot to get set up.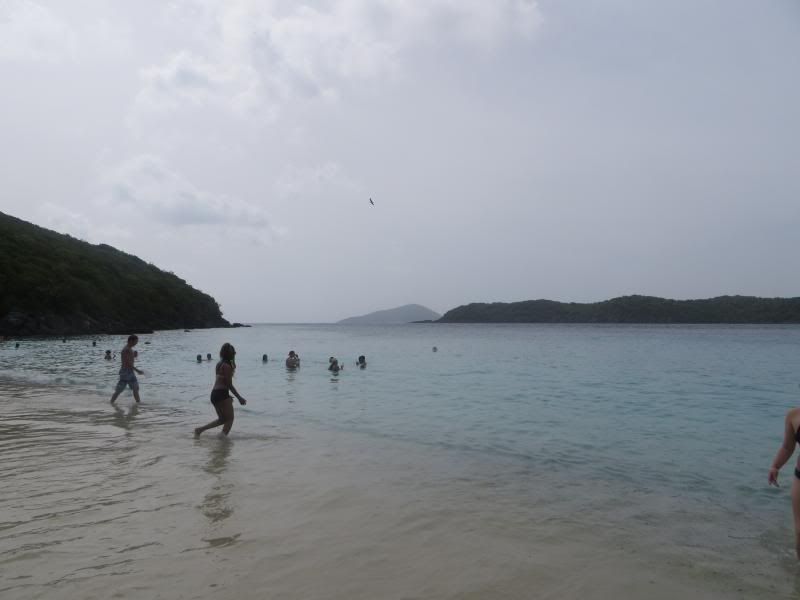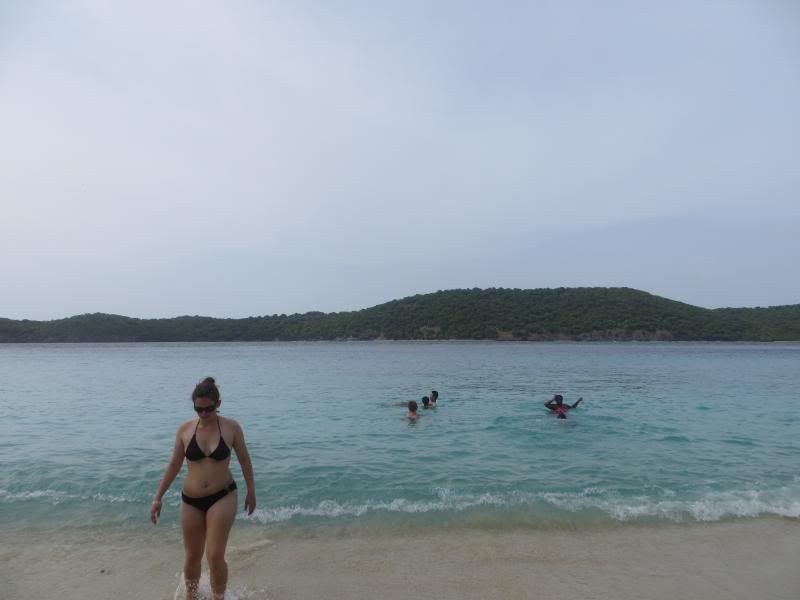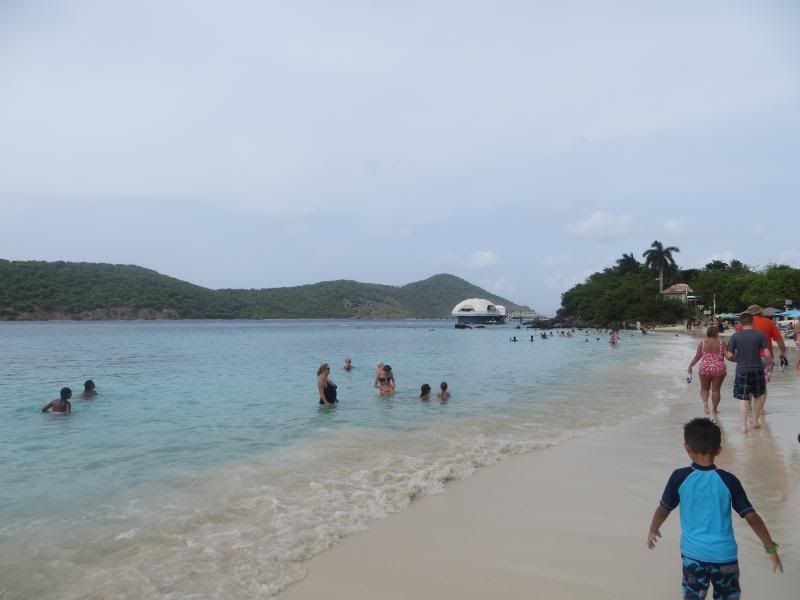 Look how clear that water is!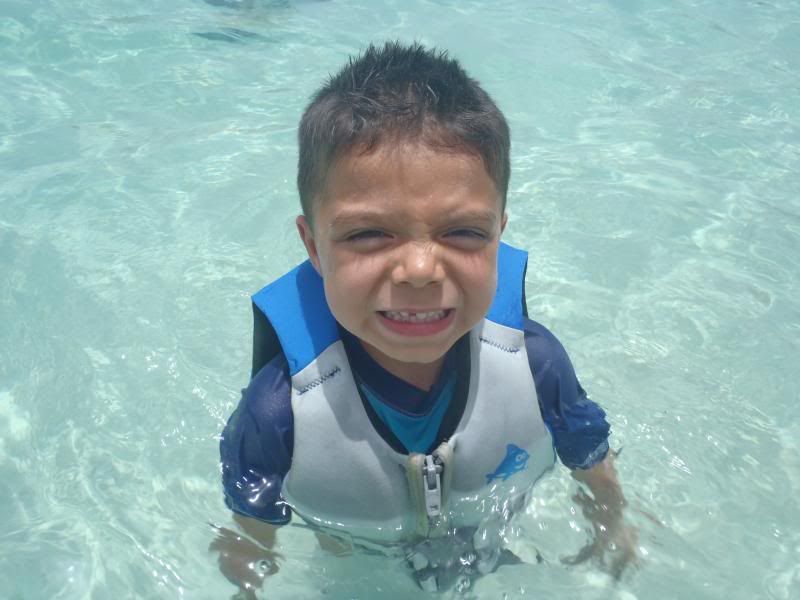 We didn't see many fish when we snorkeled. Just tons of these tiny fish.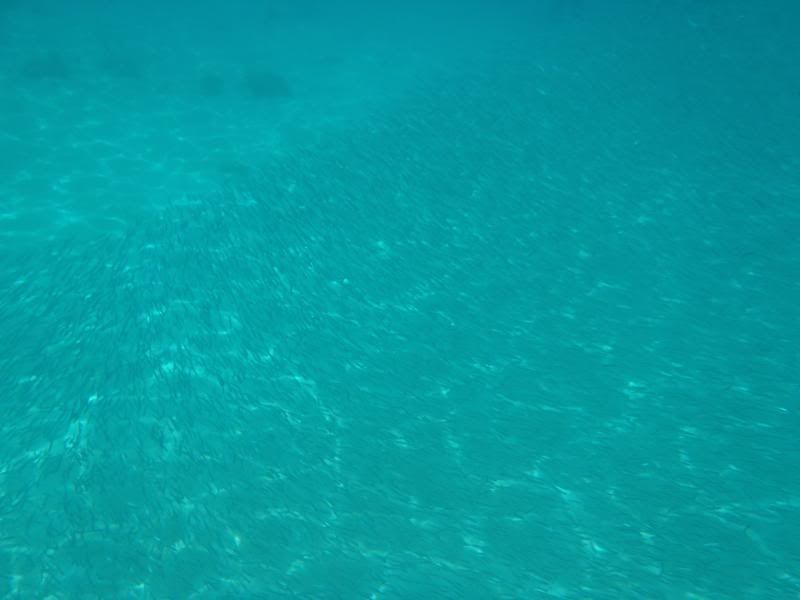 And we saw some scuba divers.
Q snorkeling.
Antonio's version of snorkeling. Hold his nose, look under, come up and breathe, repeat. Quentin bought Antonio some goggles from here because we lost his at the waterpark at Disney World.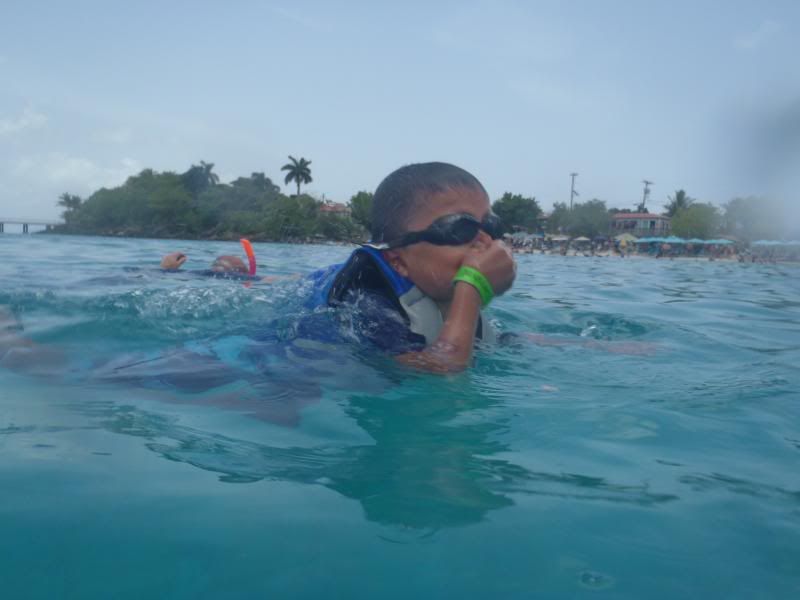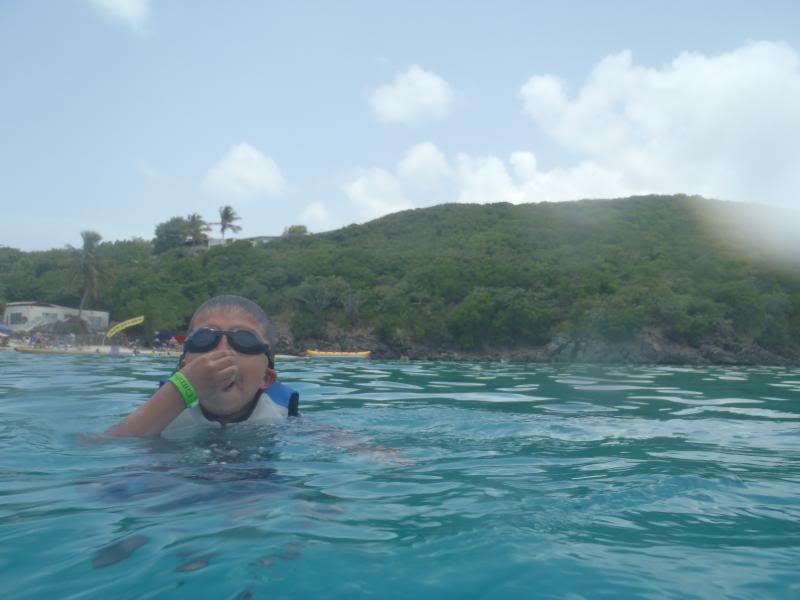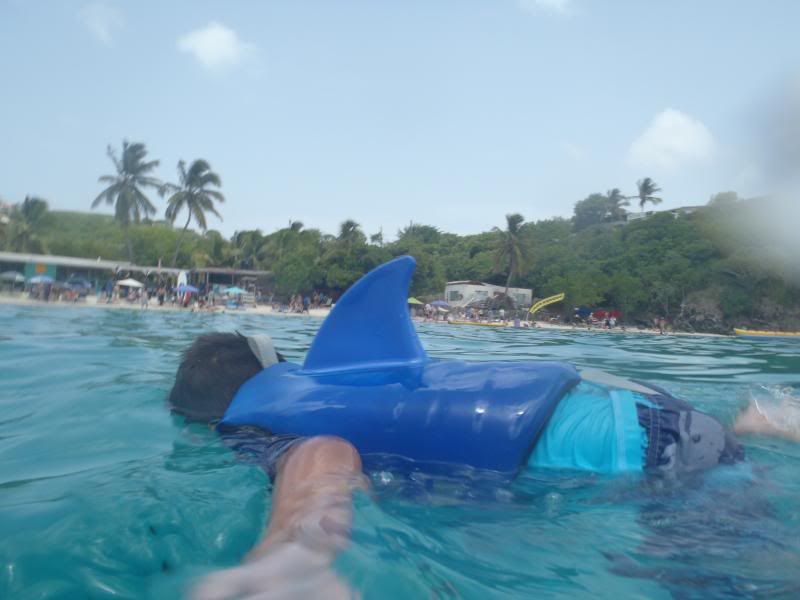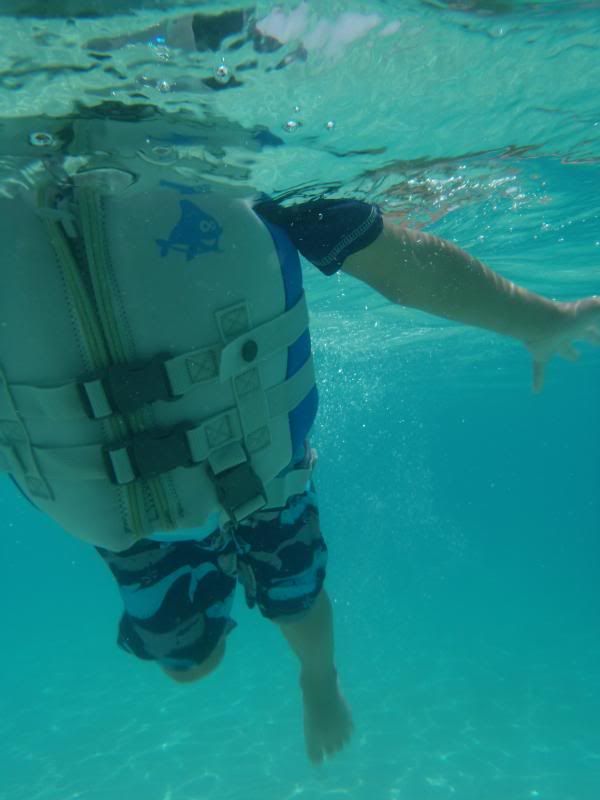 My awesome Shelter Insurance umbrella that I won from Deanna Polly-Faulkner came in handy!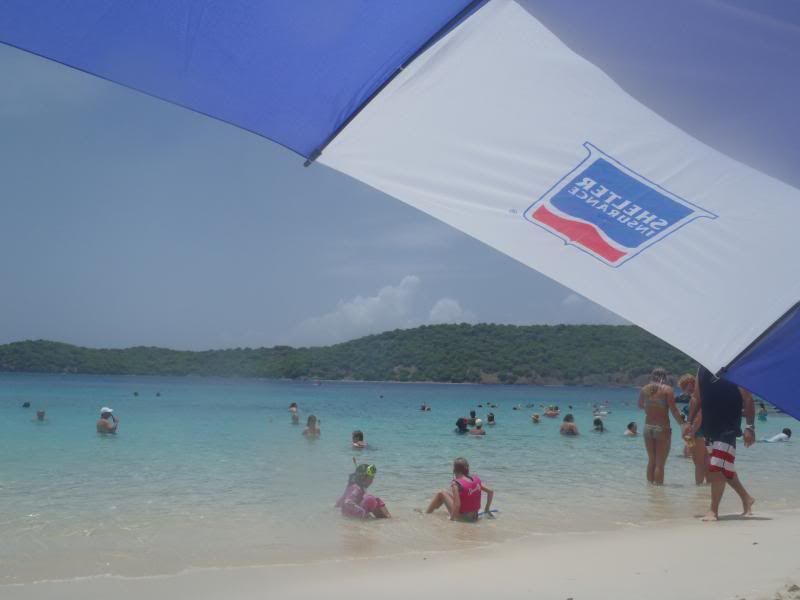 My boys having fun!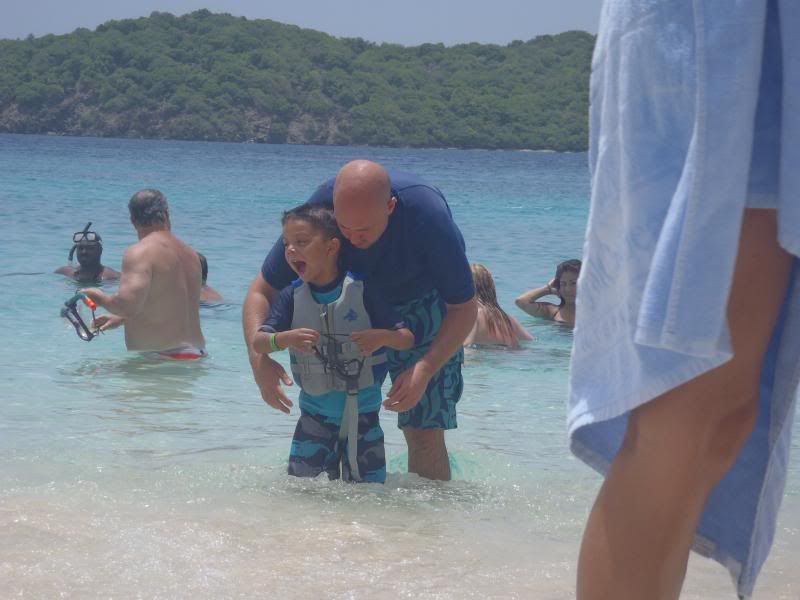 Mama relaxing.
I miss this clear water!
Yell Leader Quentin had us do some fun poses!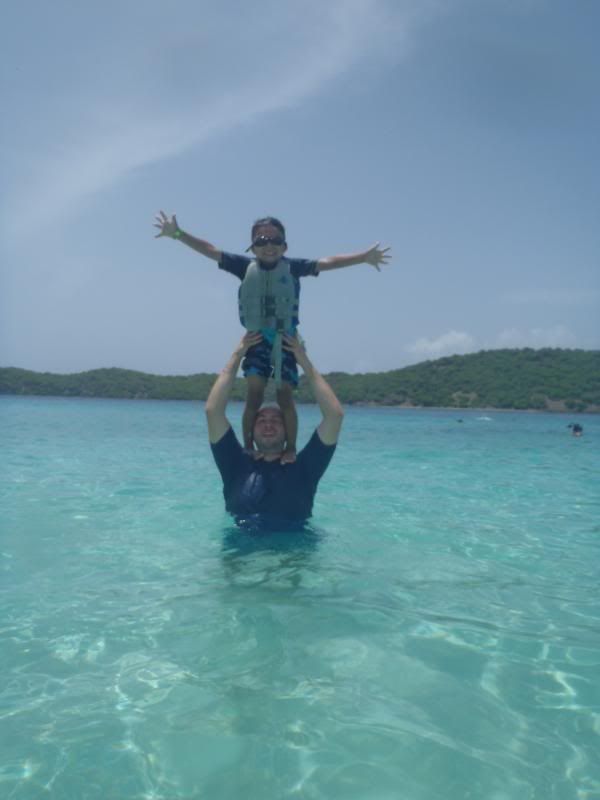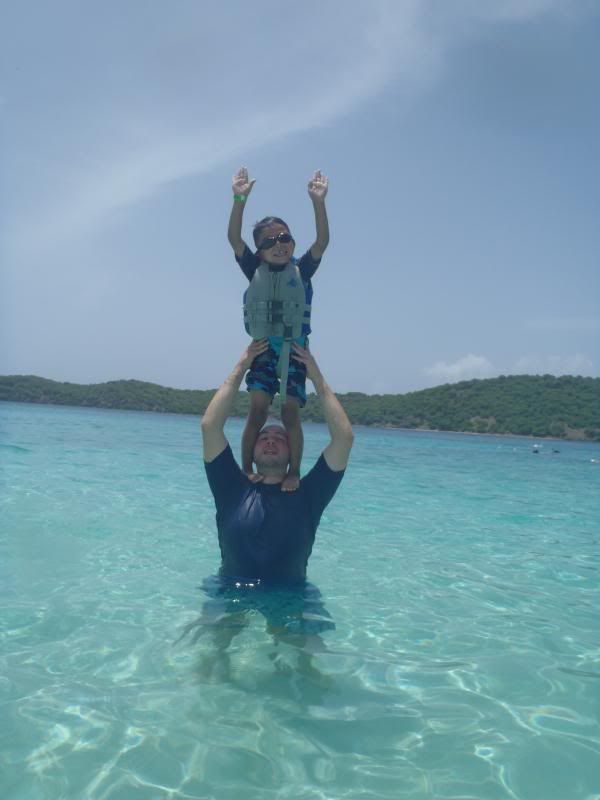 I tried to get in on the action!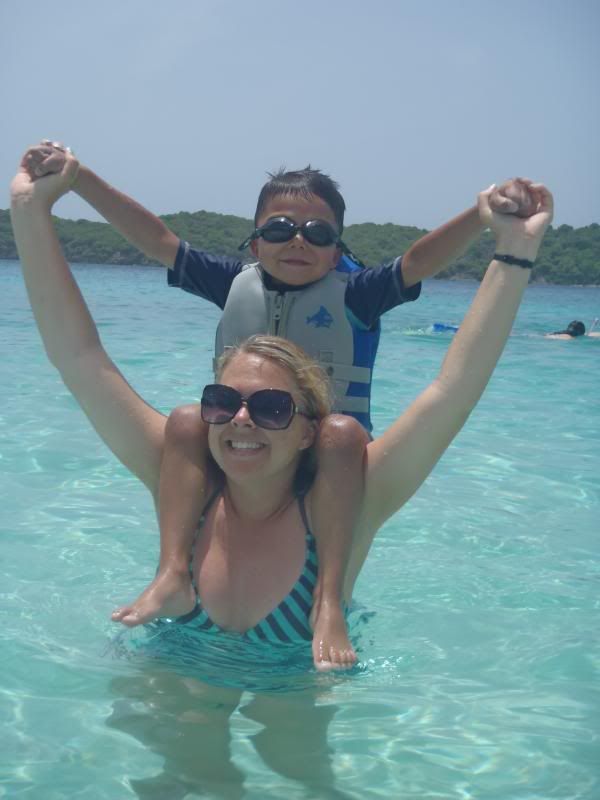 Quentin, Sports Illustrated Swimsuit model!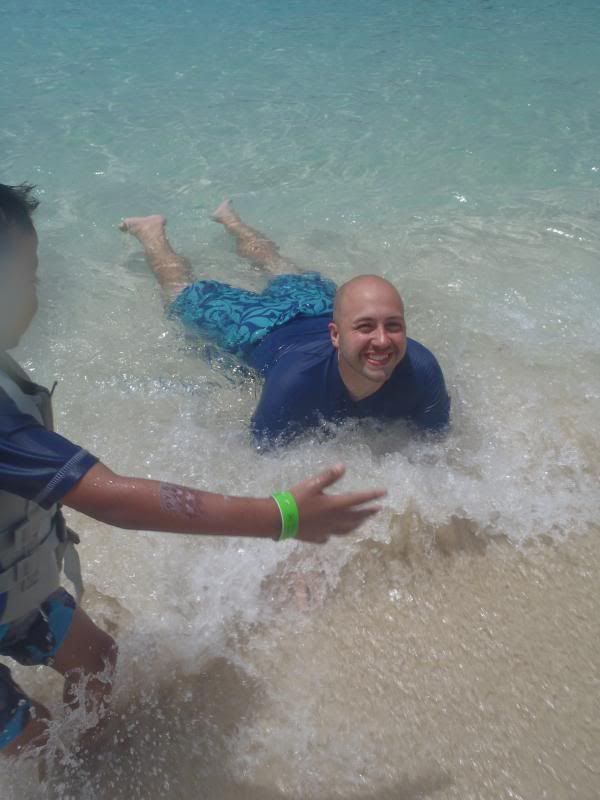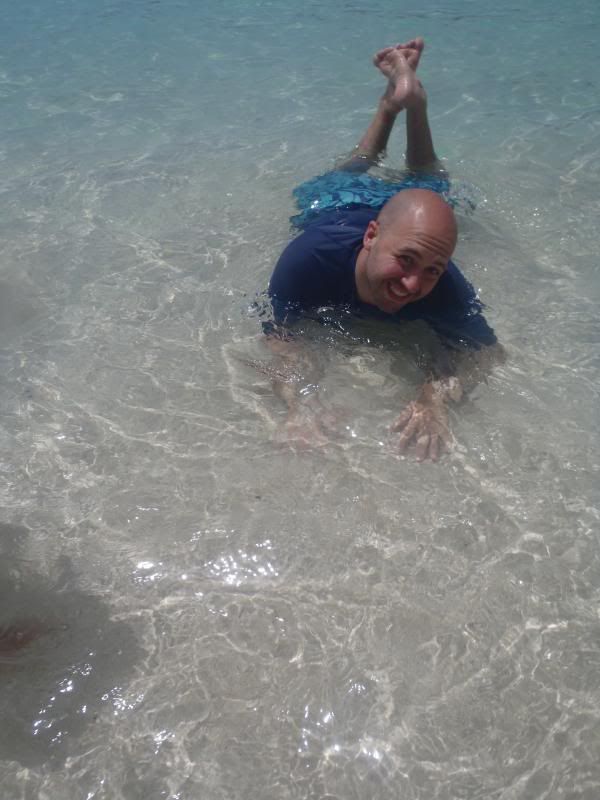 We ate lunch while here. Budget tip: We ordered room service and put it in baggies to take with us. We took a couple of BLT with no T, grilled cheese, pretzels, chips, and pickles. It worked out great and saved us money! We also brought bottled water.
Antonio played with his sand toys for a bit.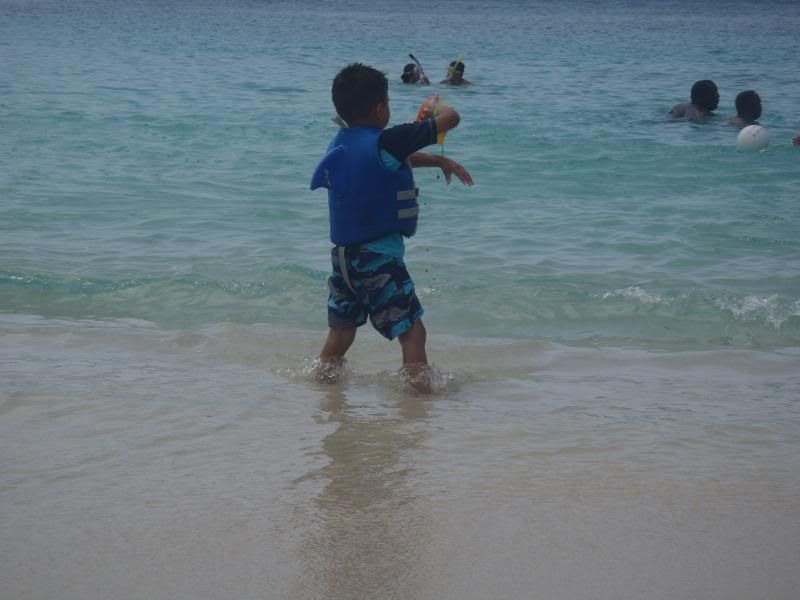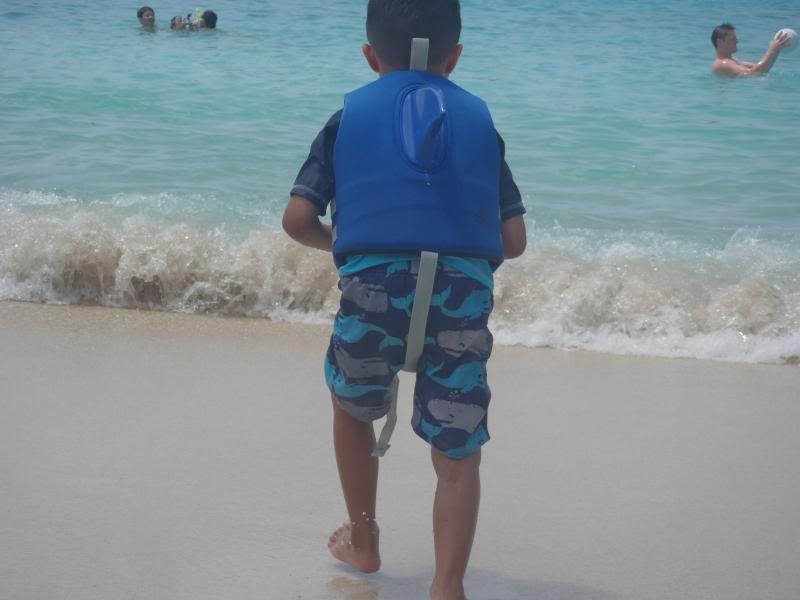 Quentin was starting to get a migraines, so Antonio and I decided to swim around and see if we could find more fish. We went towards the cliff to the left of where we were sitting. That's where we found these fish!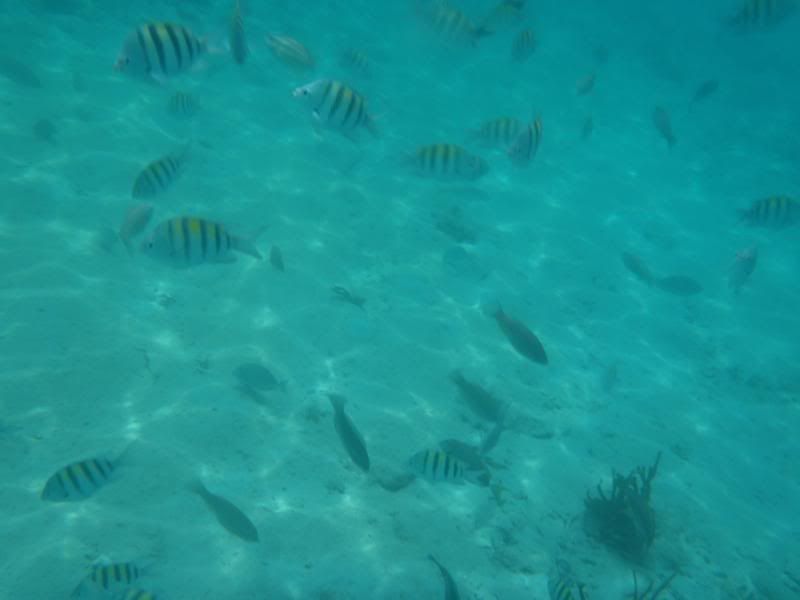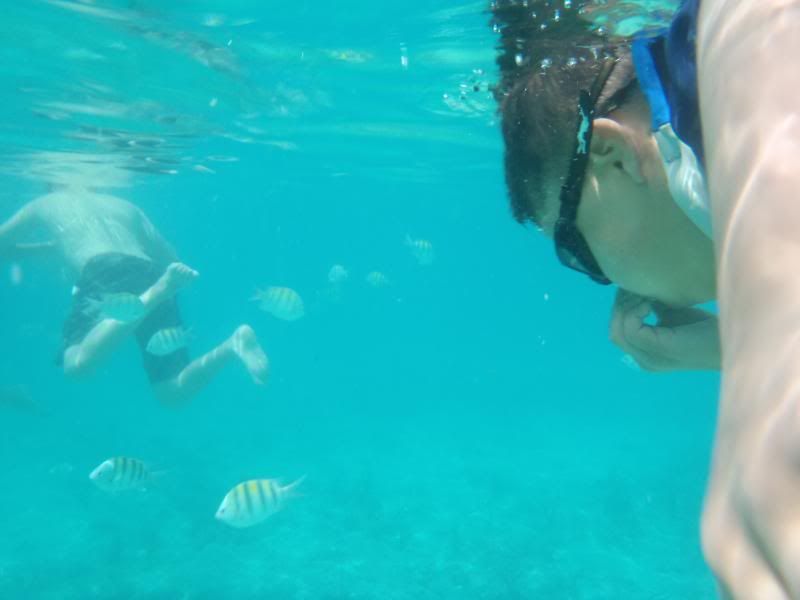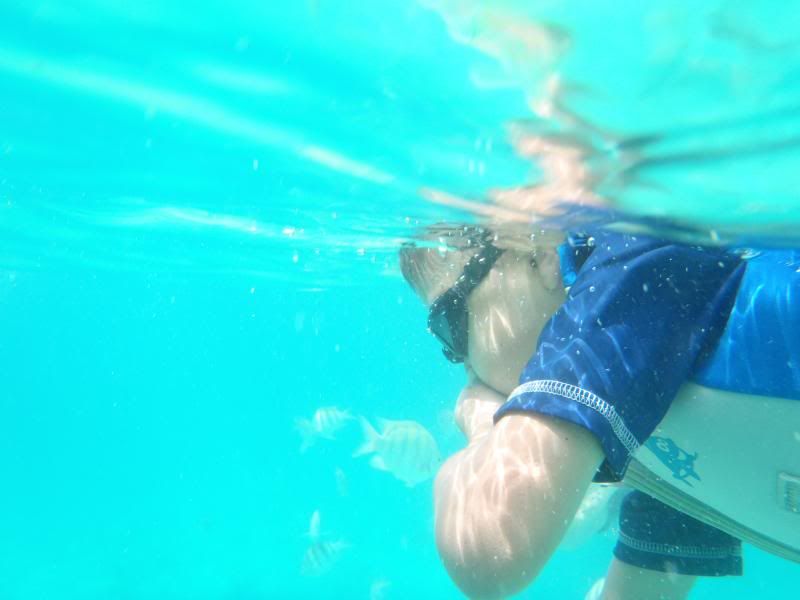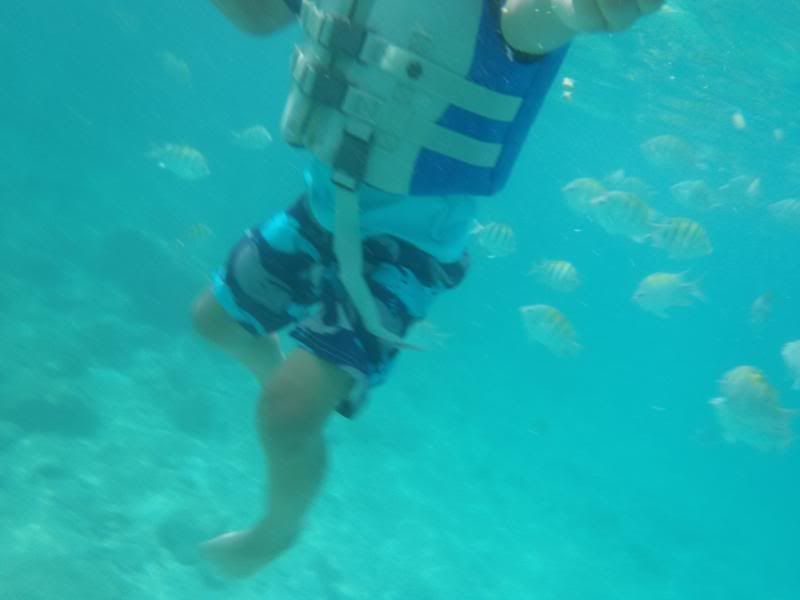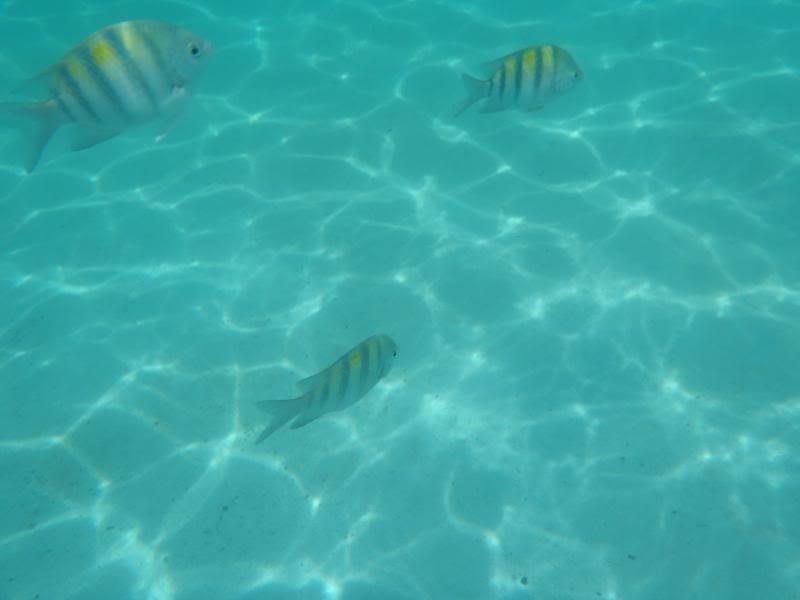 People loved Antonio's shark life jacket!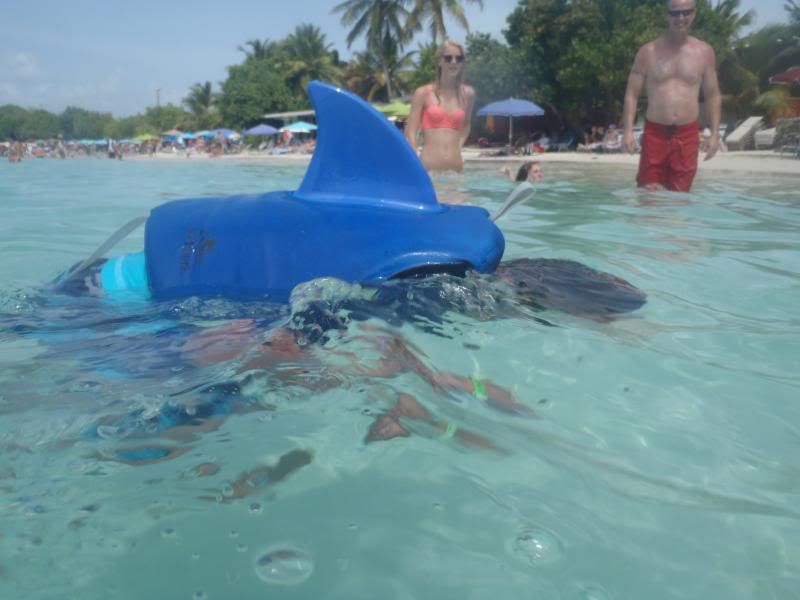 We found Noah, Naomi and Jason over here too! Our cruise peeps!
This is Antonio begging to go in the water without his life jacket.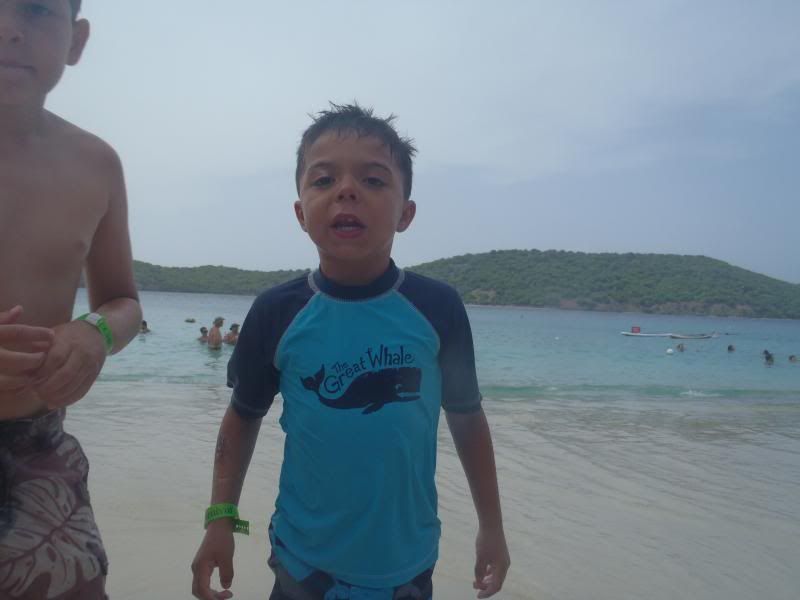 I went back to find Quentin.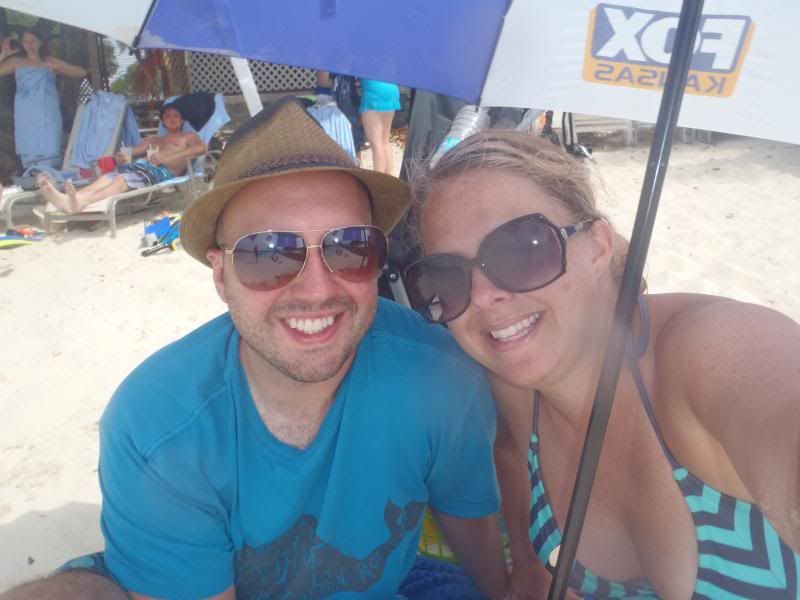 He wasn't feeling good.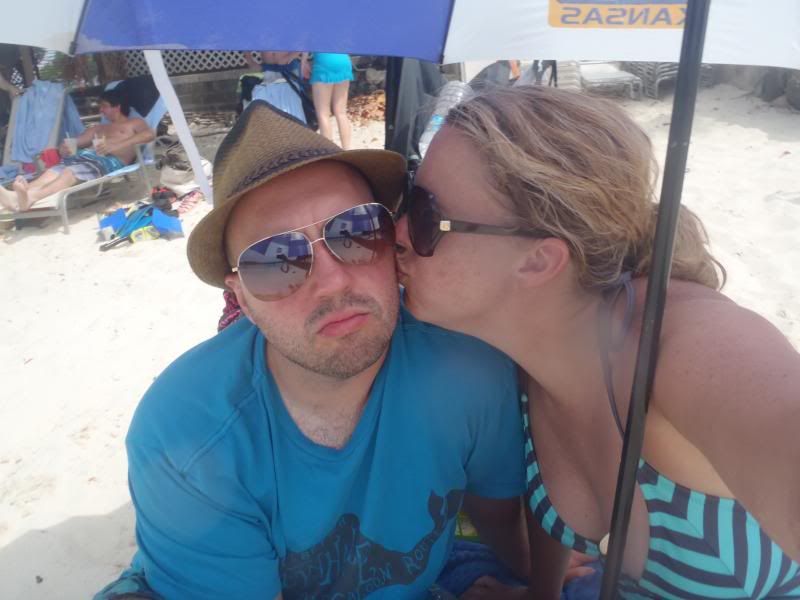 We brought all our junk down and sat by our cruise peeps for awhile.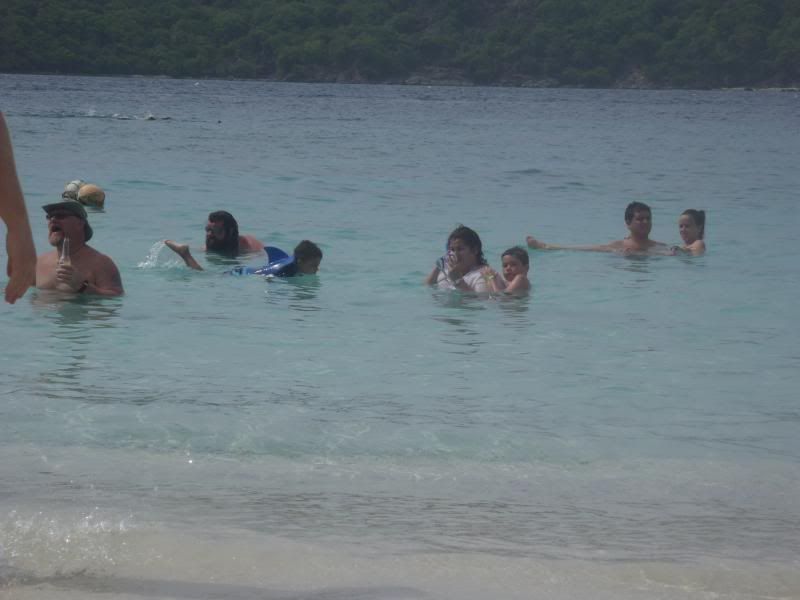 View from our new spot in paradise!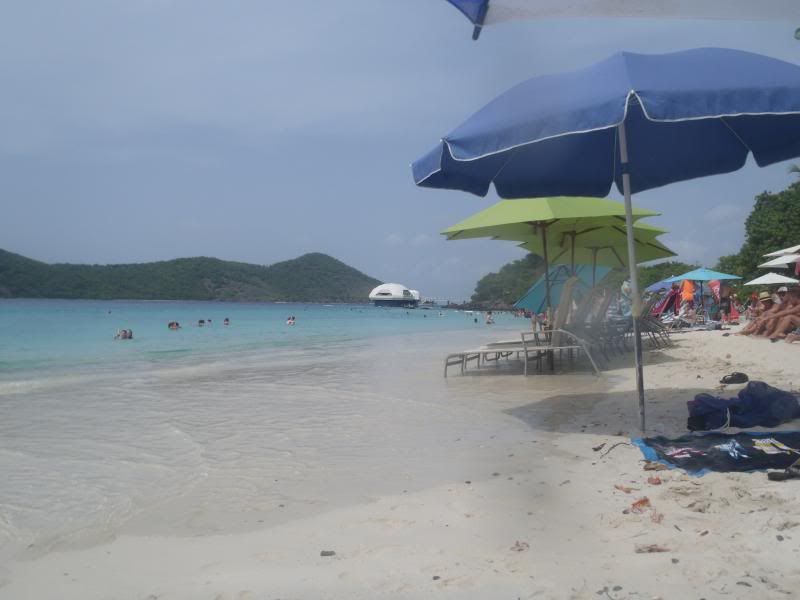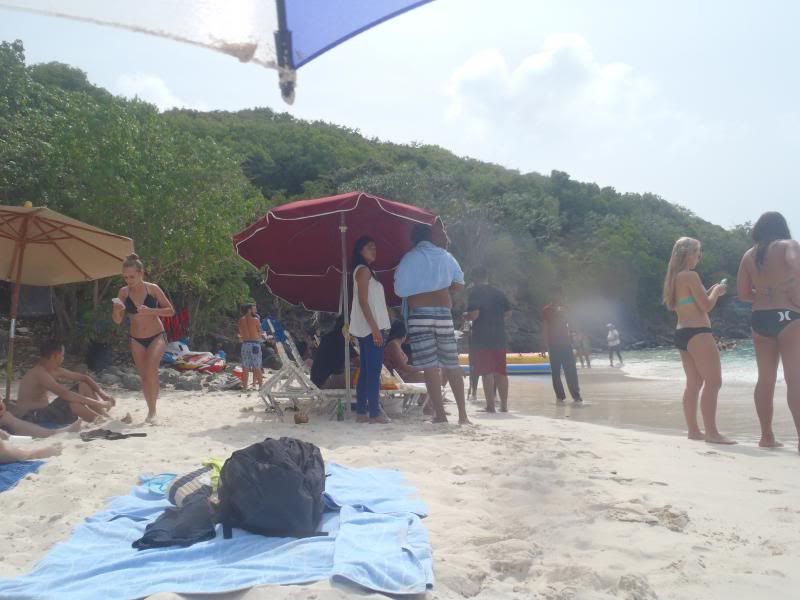 All too soon it was time to head back to the ship.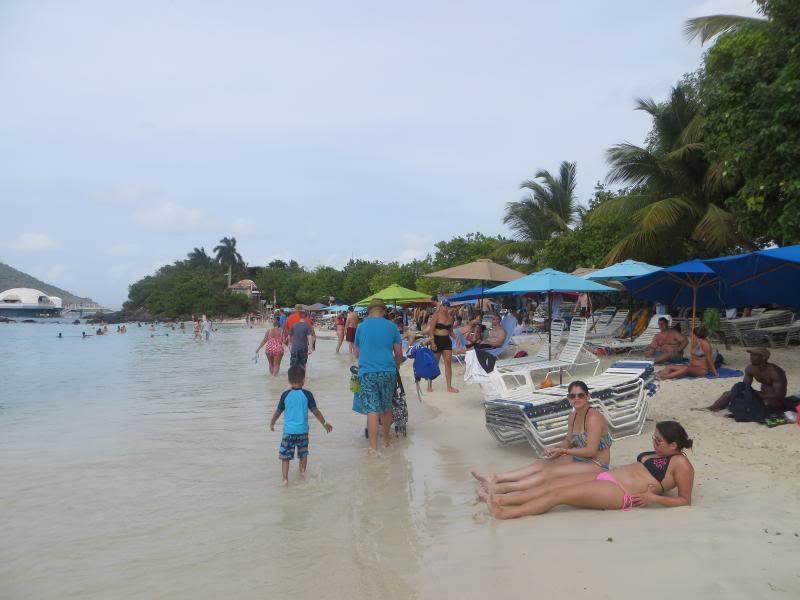 We showered off and tried to get all the sand off of us. Then we found a taxi to take us back to the ship.
Antonio finally had time to eat. He was too busy playing to eat earlier!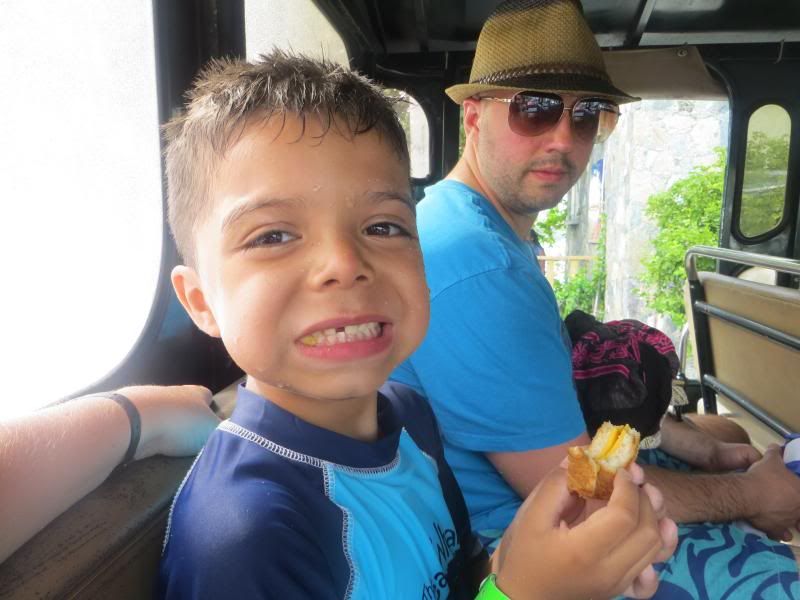 The foliage is beautiful in St. Thomas!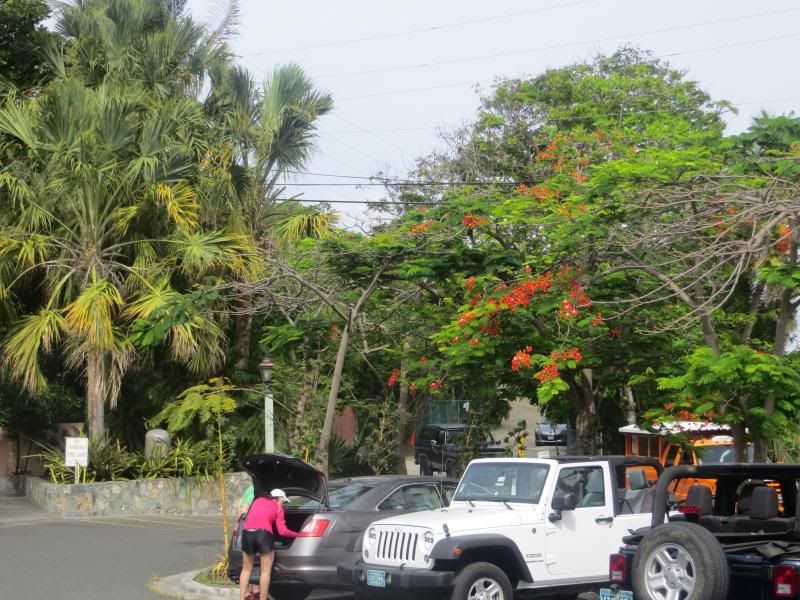 Beautiful license plates!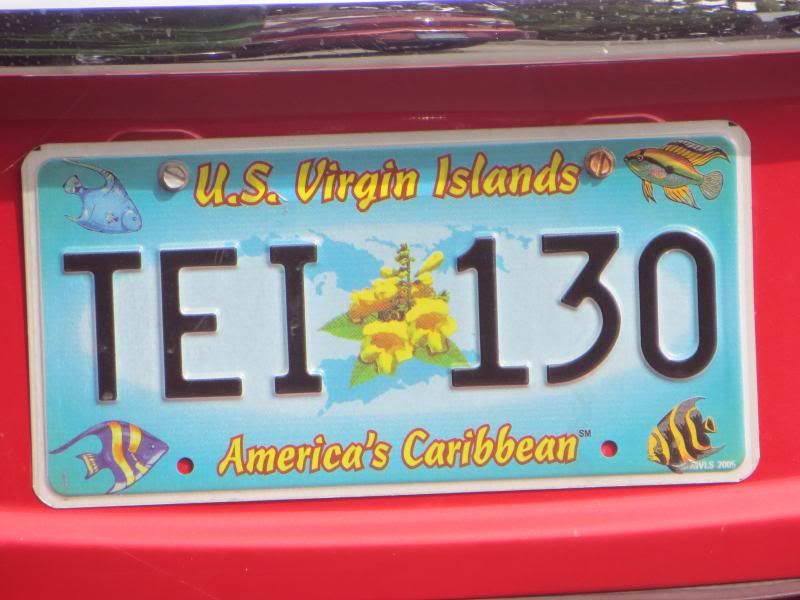 Every foreign country we go to, all the kids wear uniforms to school.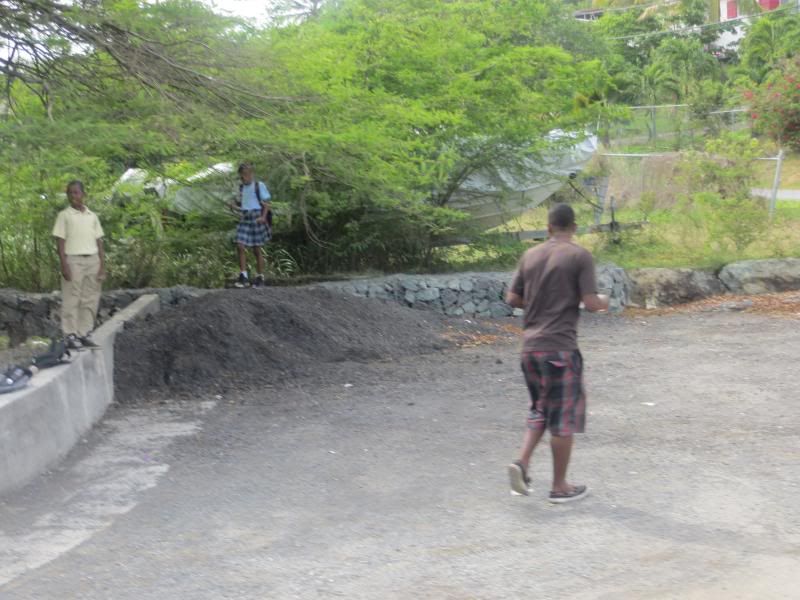 Sights on the way back to the ship.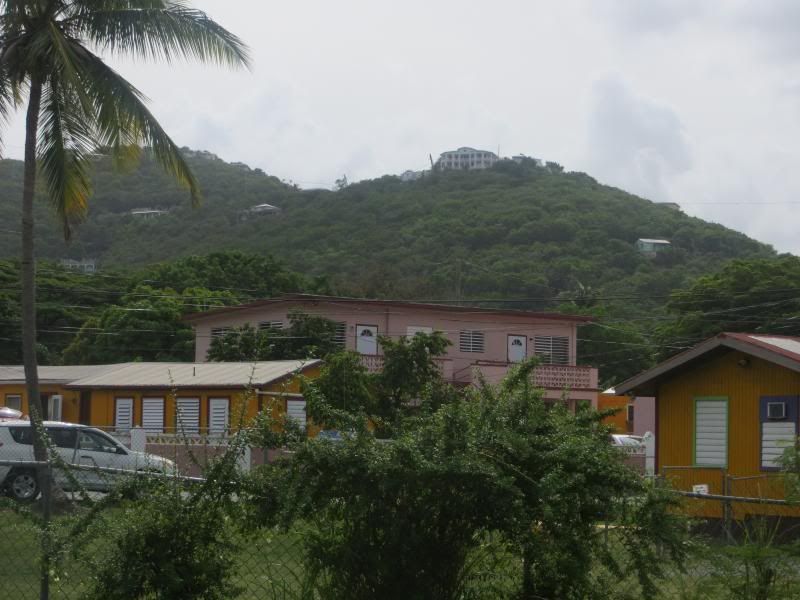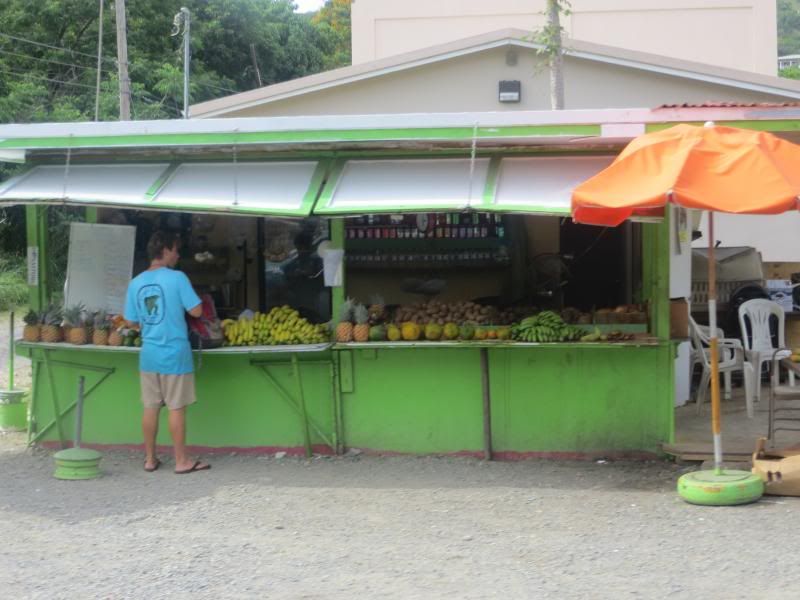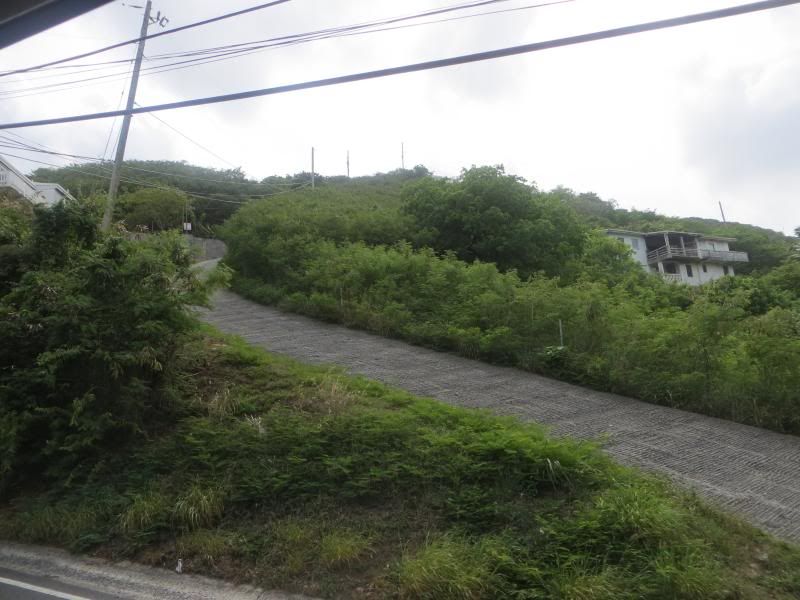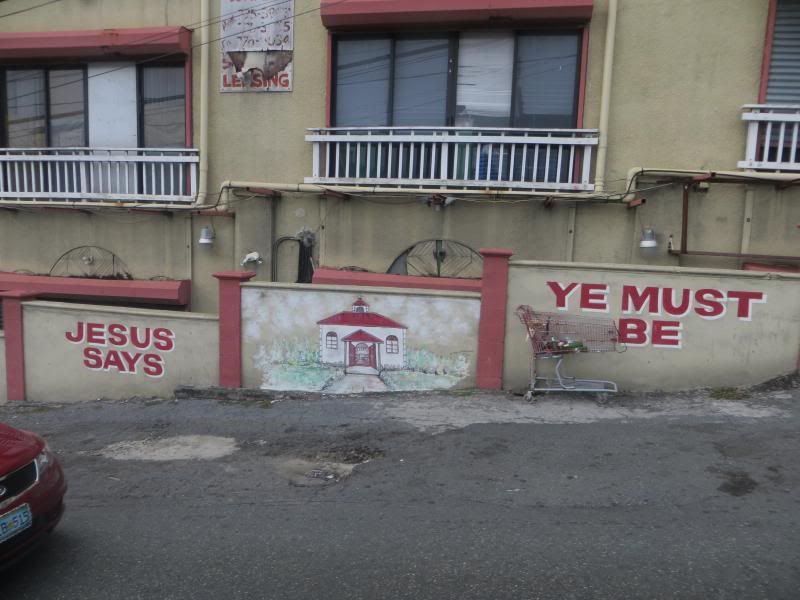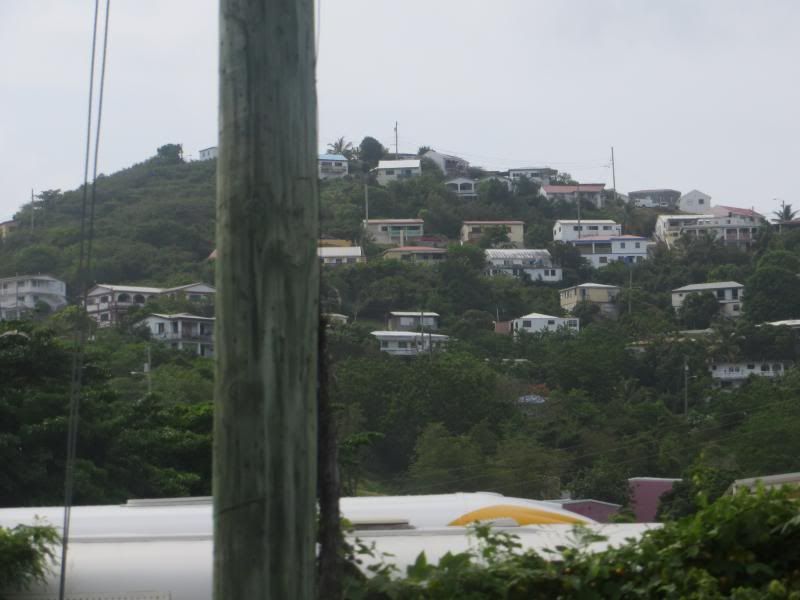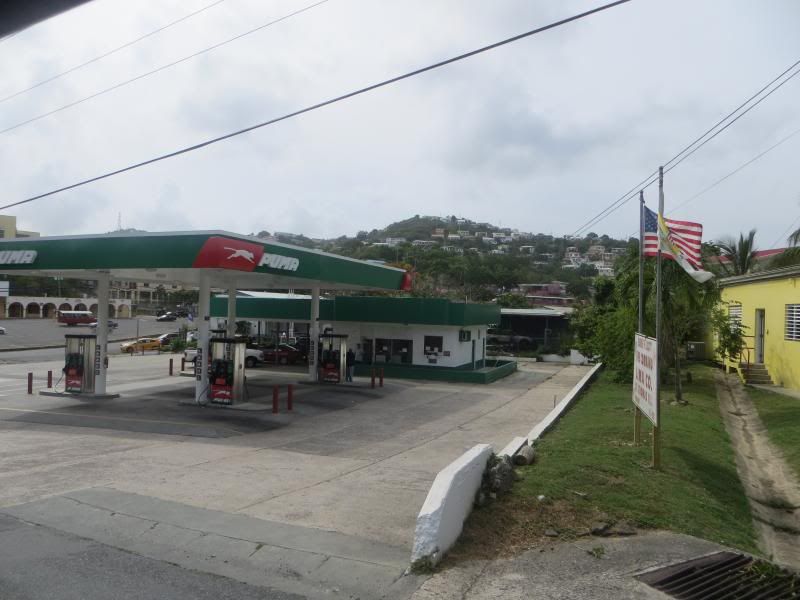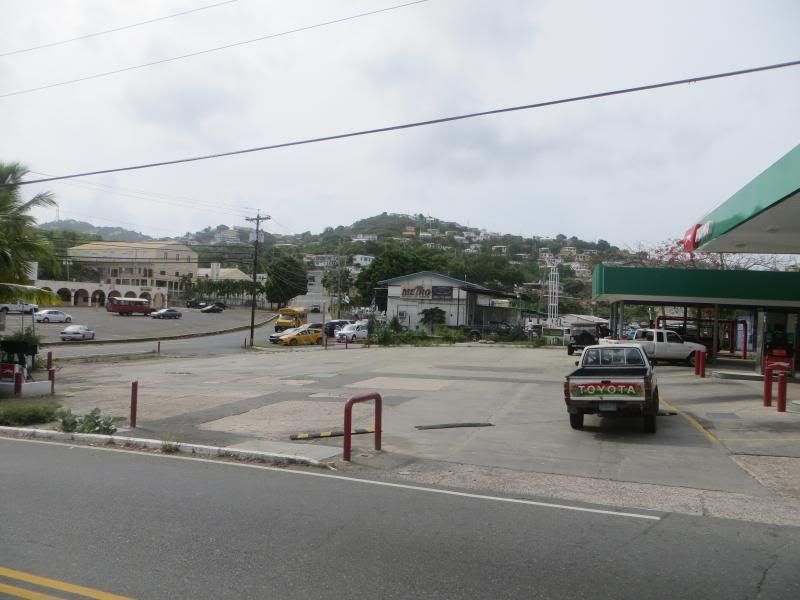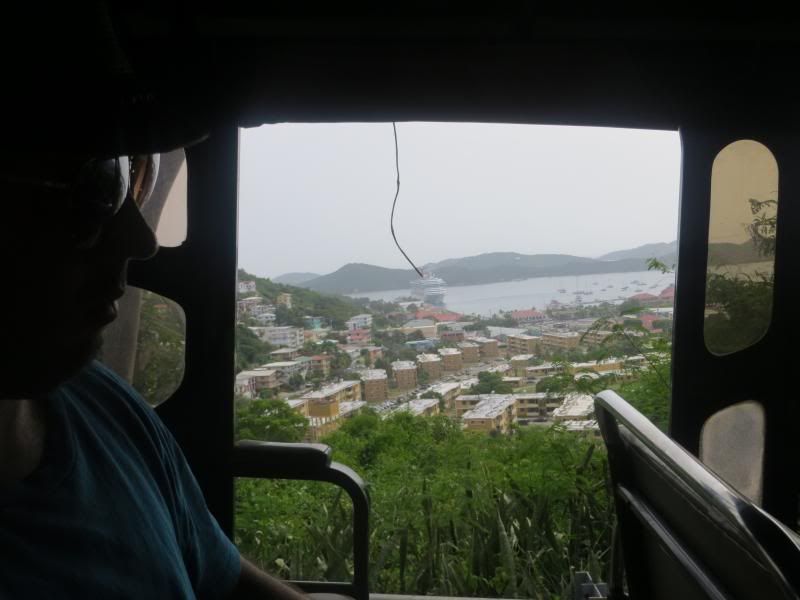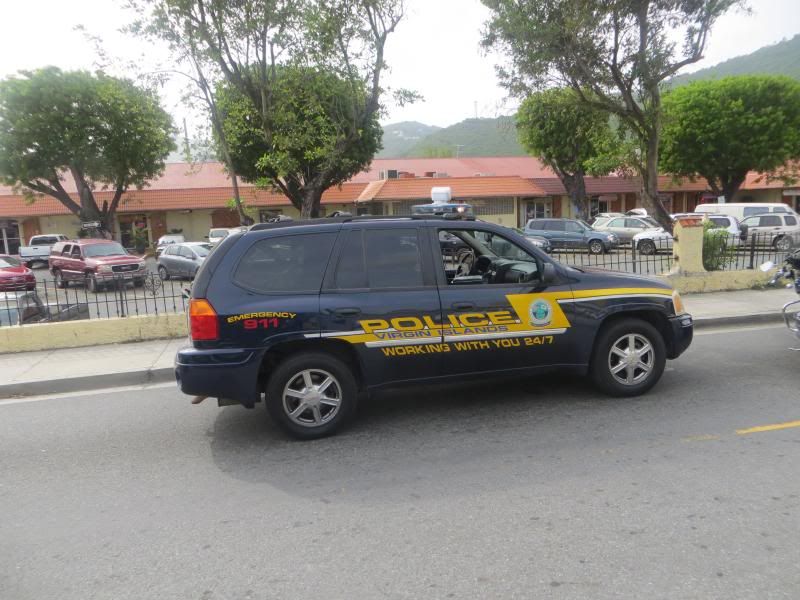 This little boy was passed out by the time we got back to the port.
His sleepy little sand covered face.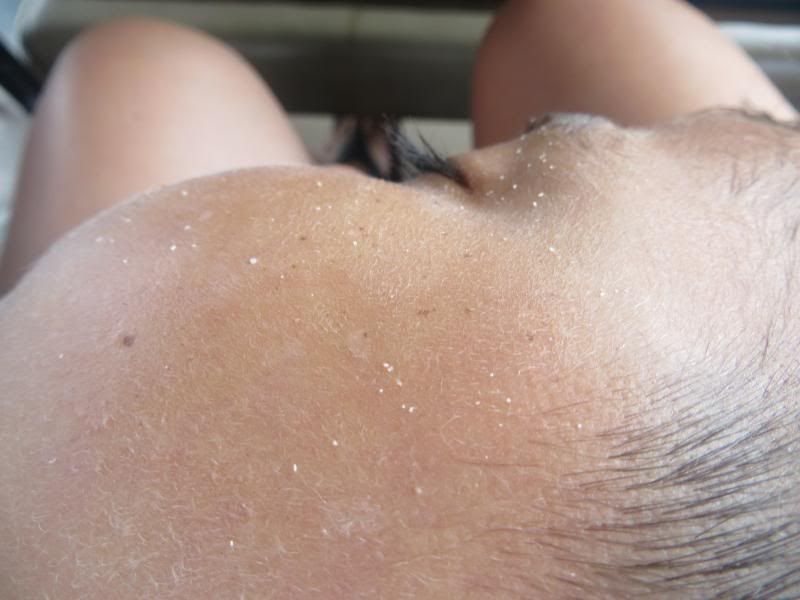 St. Thomas has K-Mart!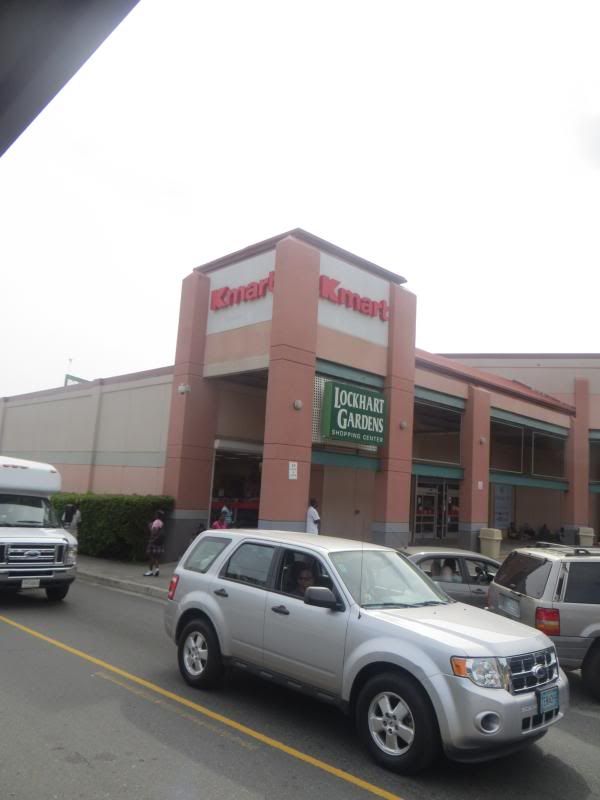 This is the bar we were at earlier.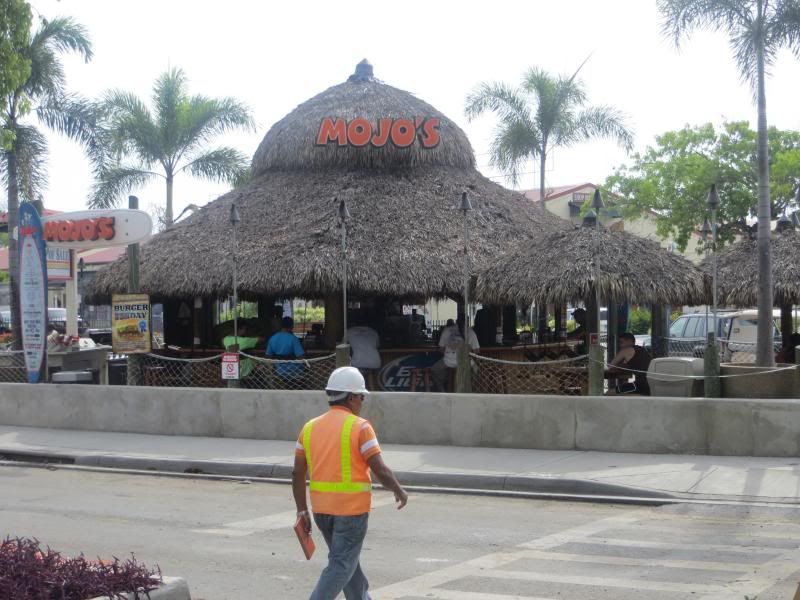 This is the taxi company we used. Highly recommended!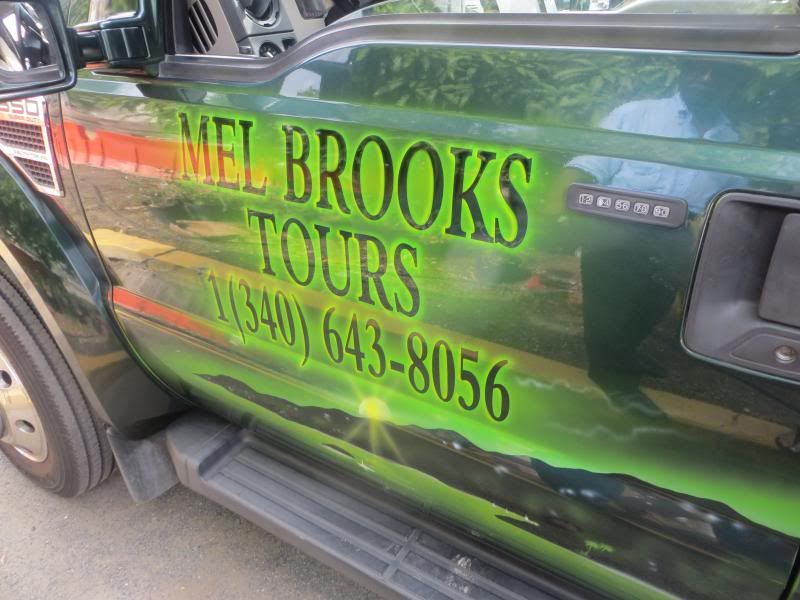 We decided to buy a case of water before we went back to the ship, so we went to a couple shops to find some. Antonio, of course, had to have a stuffy. And I, of course, had to buy a couple t-shirts and a postcard. Then I found a case of water and took it to the register. They told me it was $1.50 per bottle. So the case was like $30. Uhhhhh……what???? We decided to look elsewhere.
I found this pharmacy and was able to get a case of water for $5.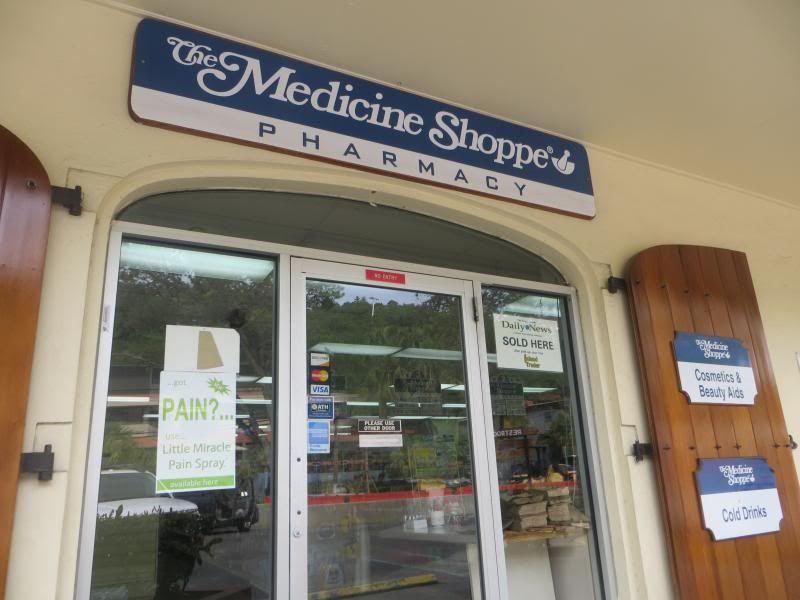 Time to go back to the ship!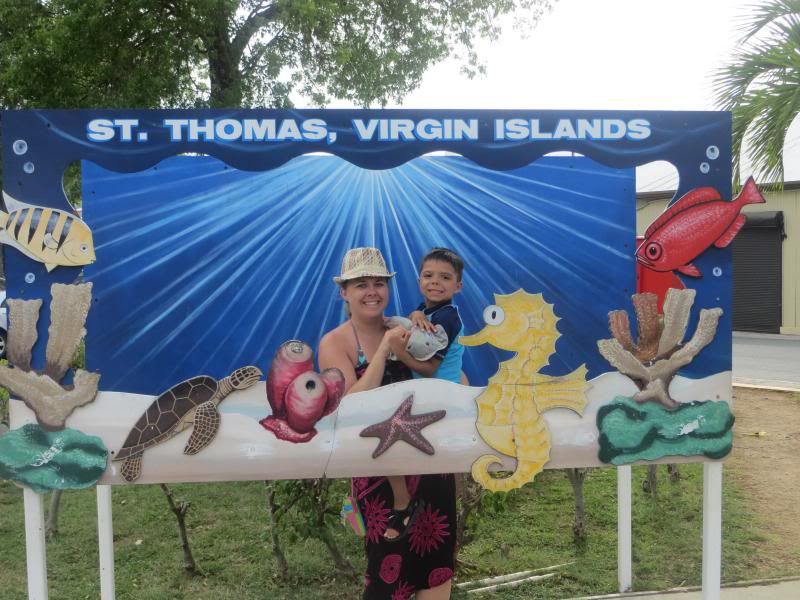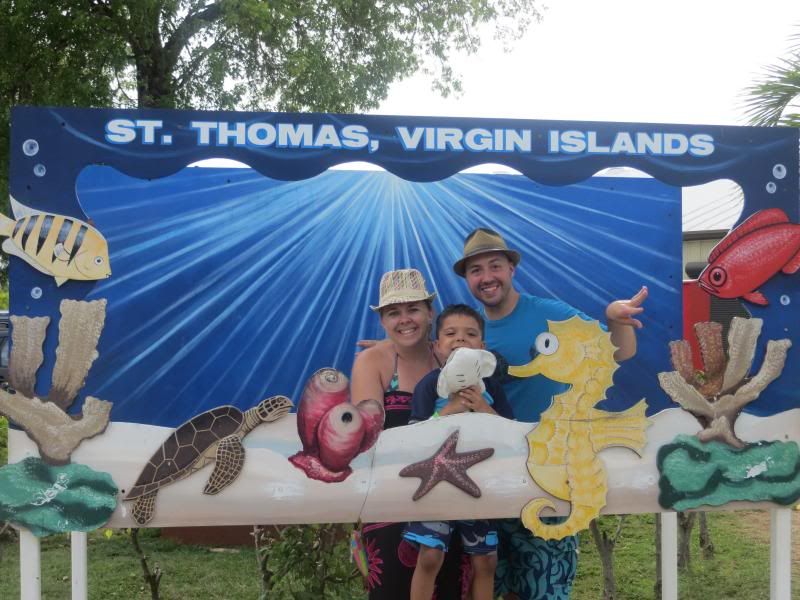 This stroller was carrying some serious cargo! See the case of water under Antonio?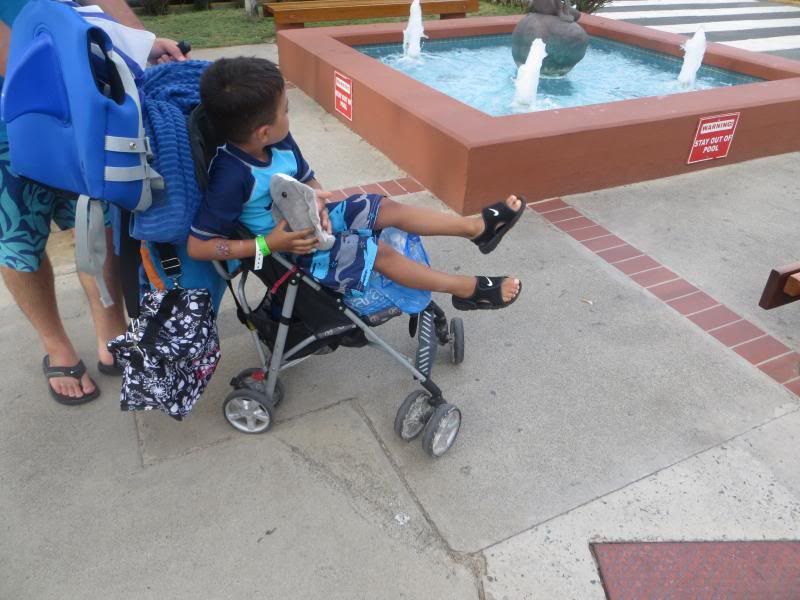 Bye St. Thomas!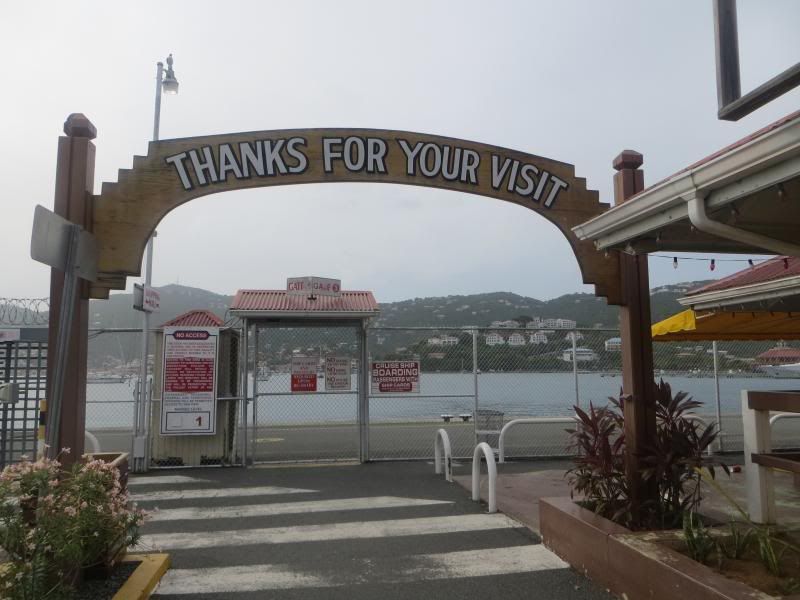 Hello Carnival Glory!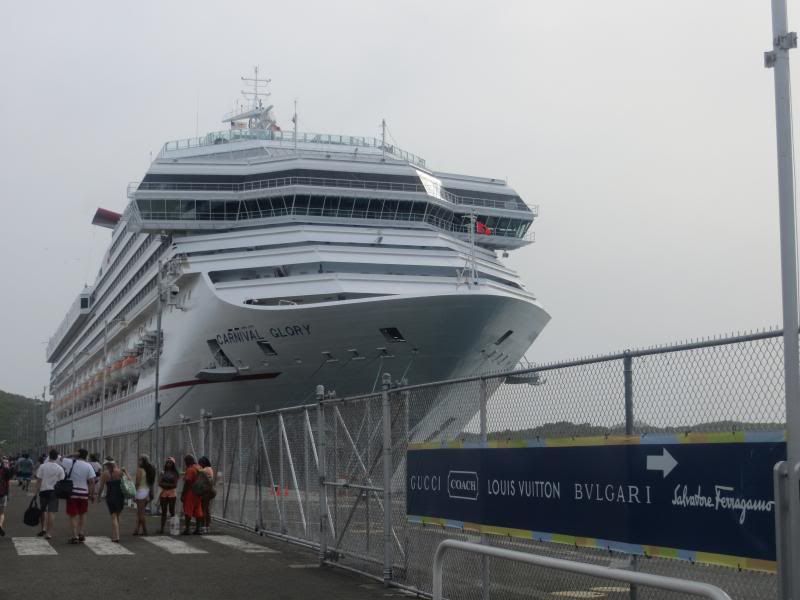 Posted by MarathonMama629 07:19 Tagged beach st._thomas carnival_cruise coki_beach