Cruise Day 3
6/2/14 - 6/2/14
Today was our first sea day. I woke up bright and early and headed out to see the beautiful ocean. I loved having an aft balcony.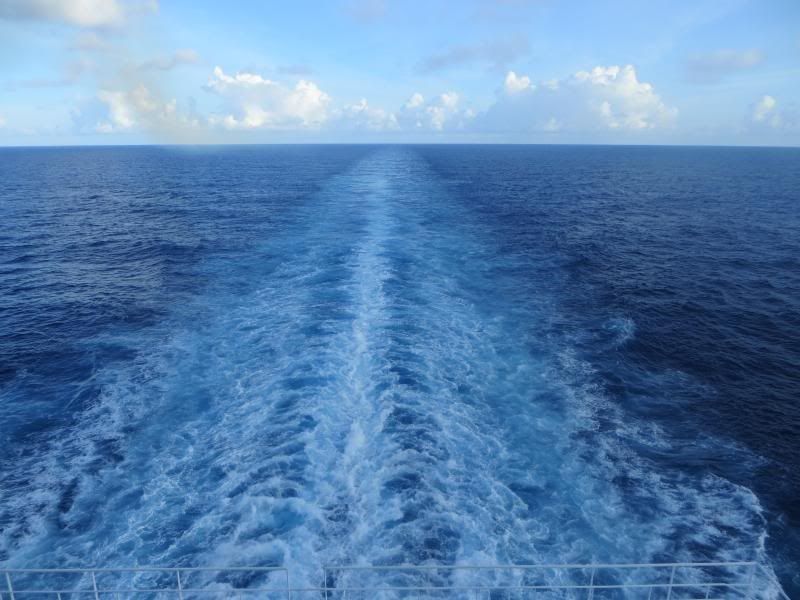 Antonio woke up soon after and joined me in admiring the view while Quentin ran up to Lido to get our breakfast.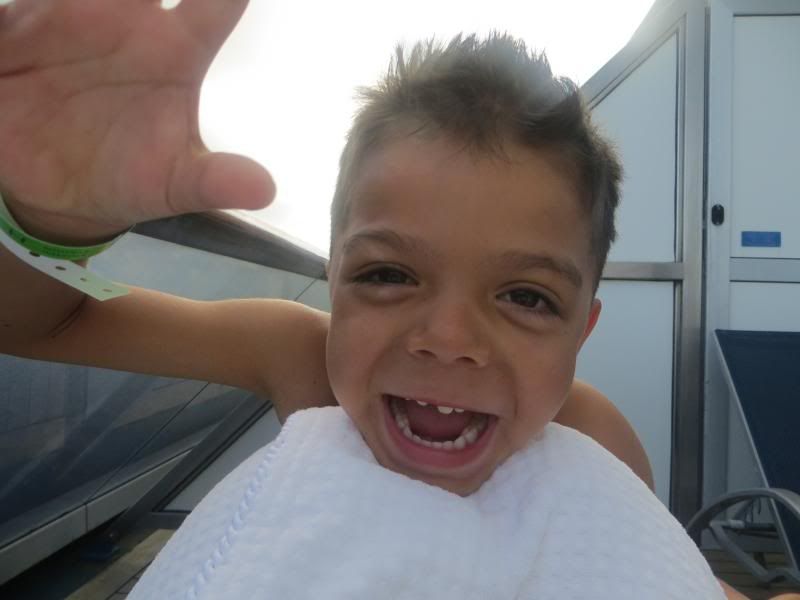 Spoiled kid playing iPad while cruising in the Caribbean.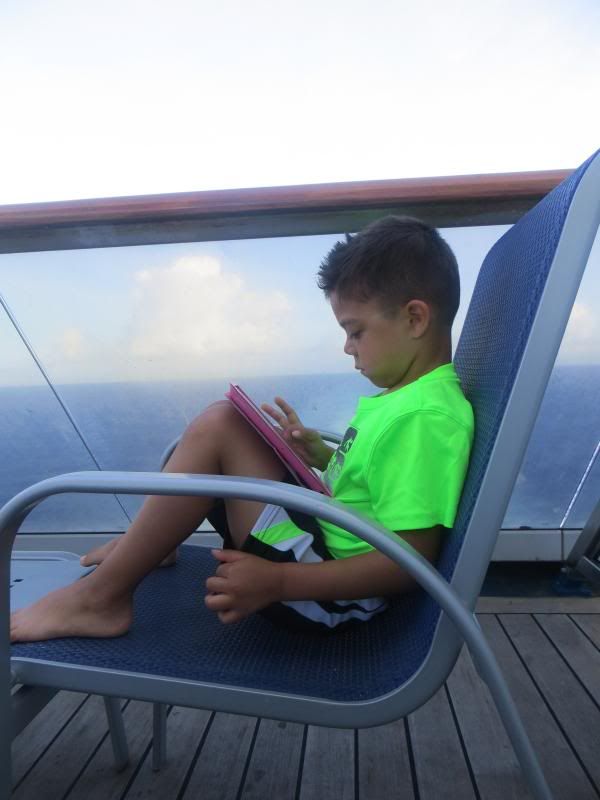 Mama chilling.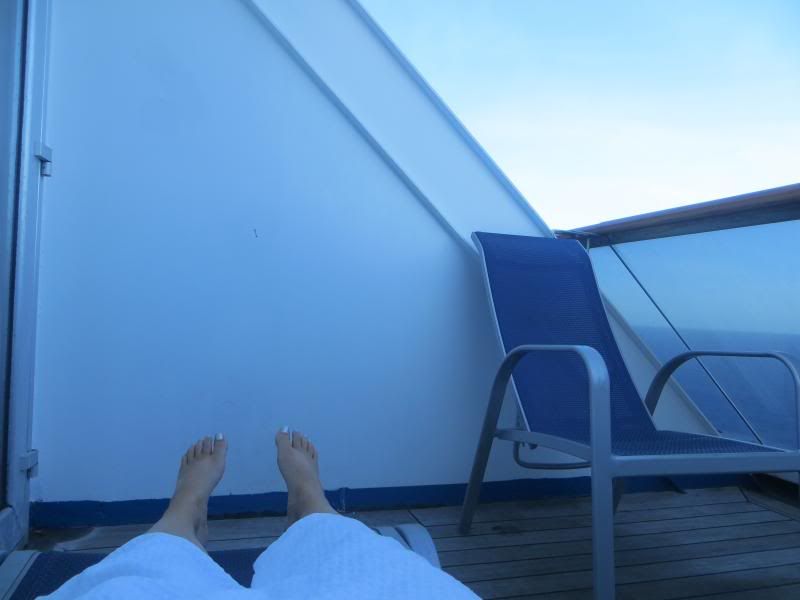 Breakfast time!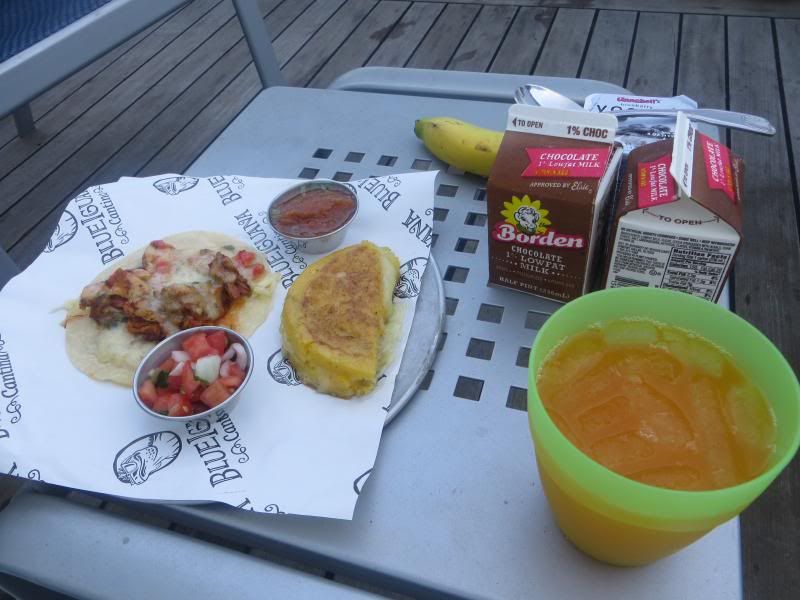 After breakfast Antonio was dying to play checkers. On the Carnival Sunshine there was an oversized chess board, but it also had checkers. Unfortunately, the Glory only had chess. We played it for a bit.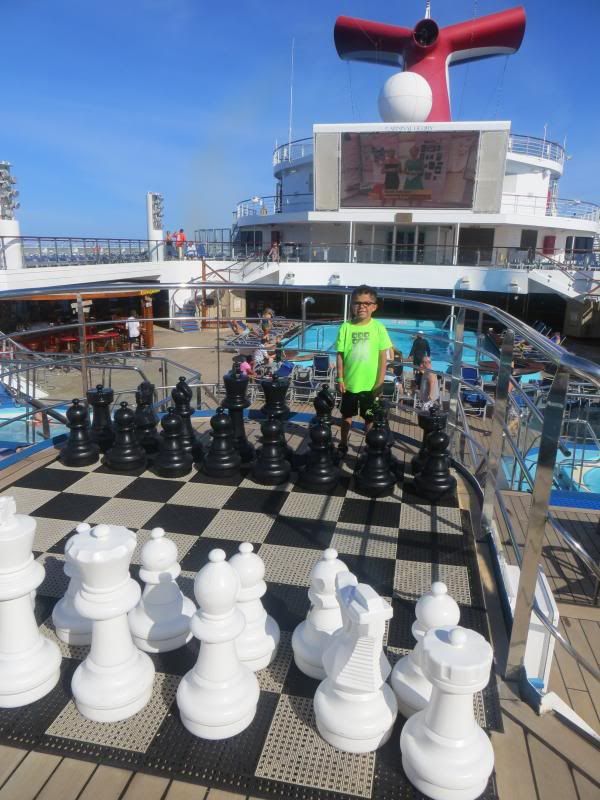 Lido was pretty dead at this point.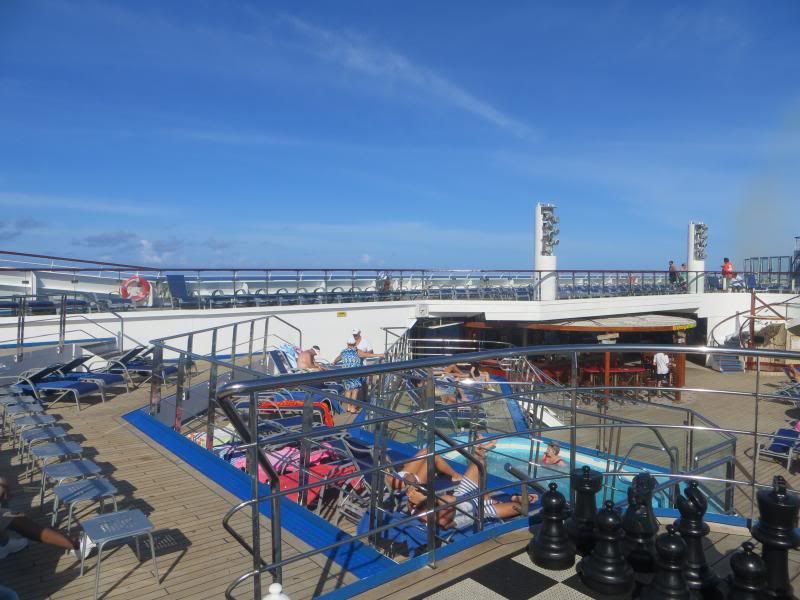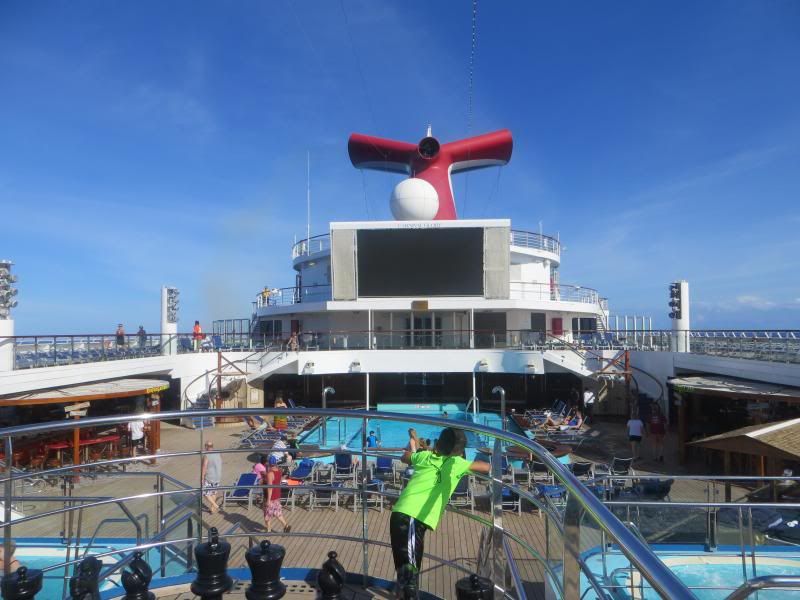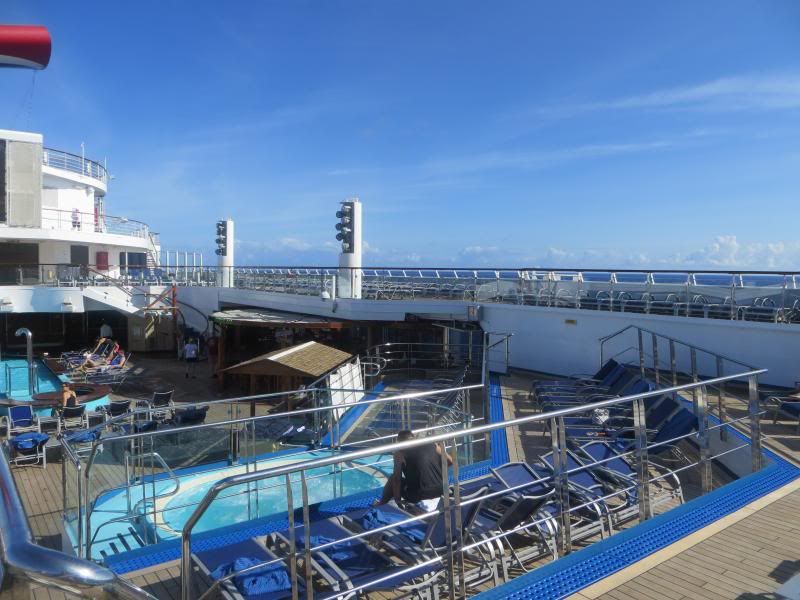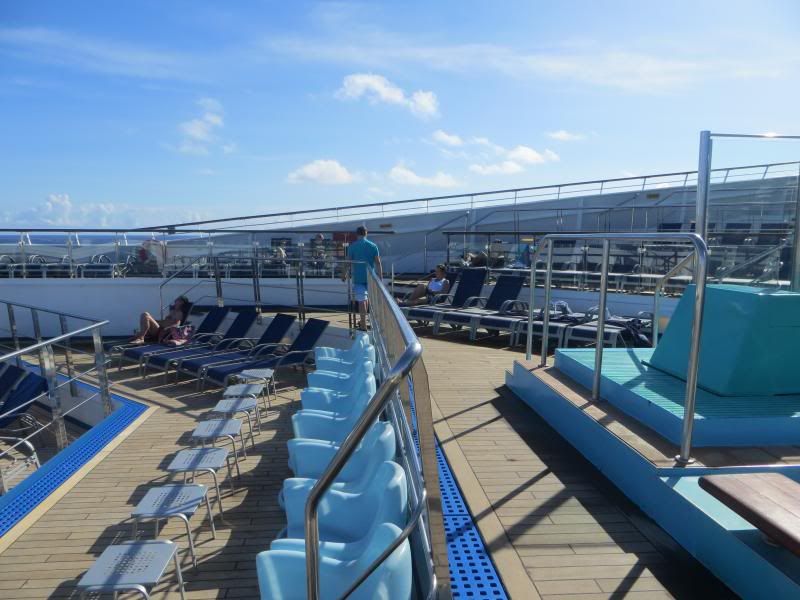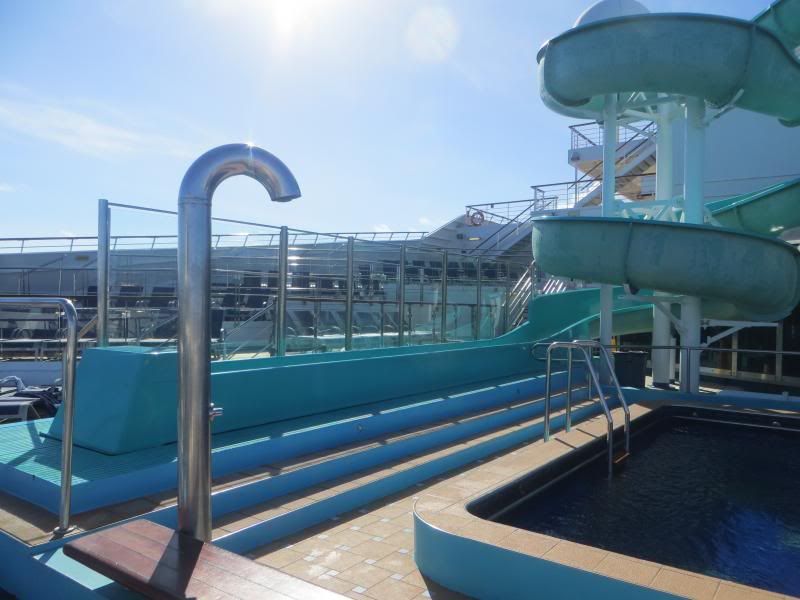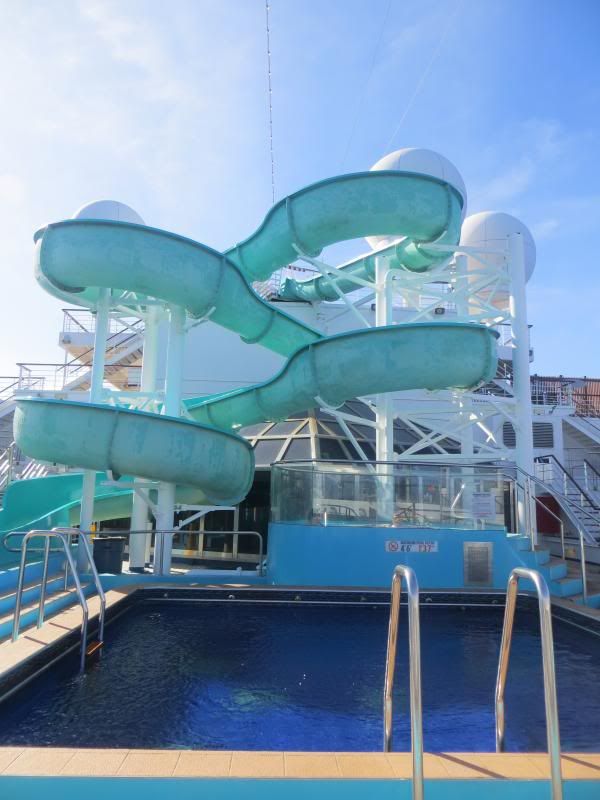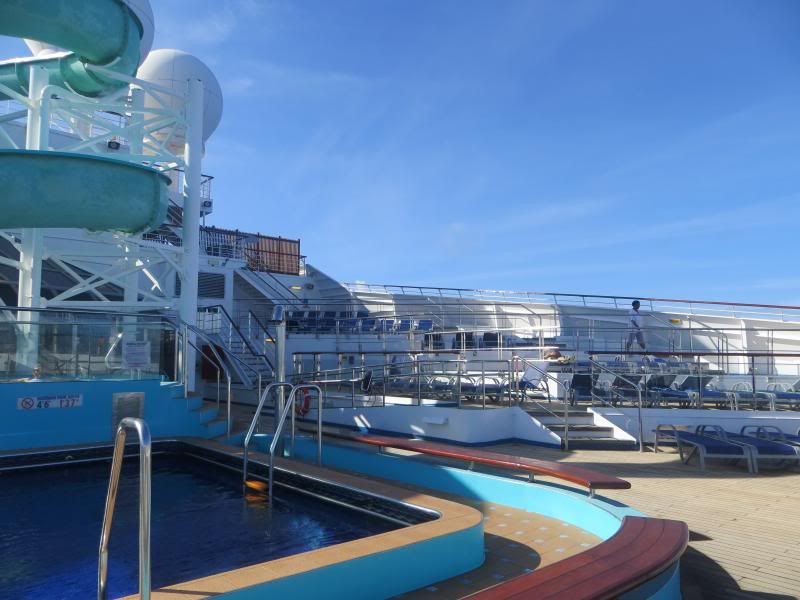 After Antonio got bored with chess we went up to play mini golf. I thought the course wasn't as cute as the Sunshine's, but Antonio enjoyed it and that's all that really matters.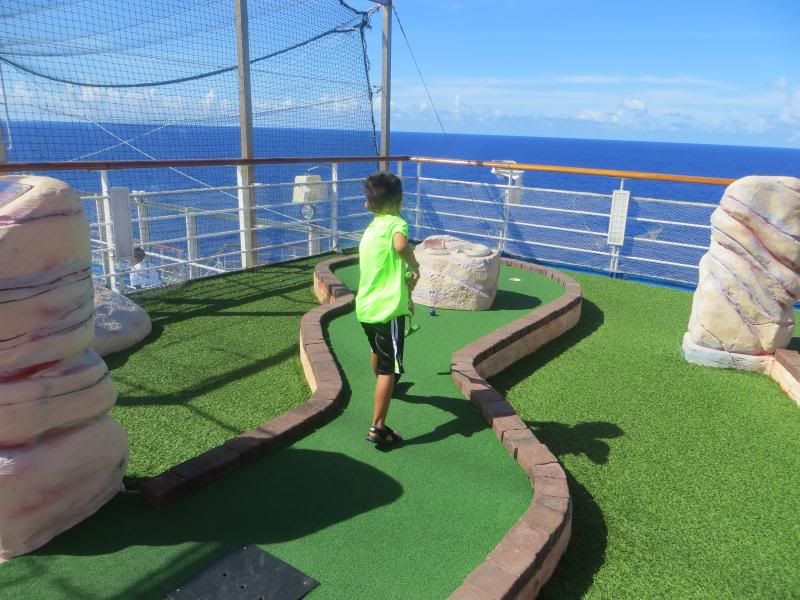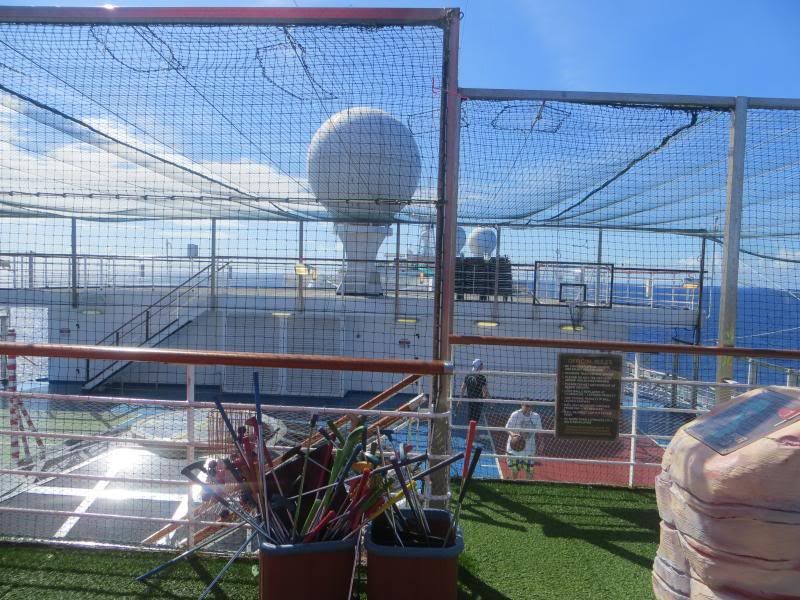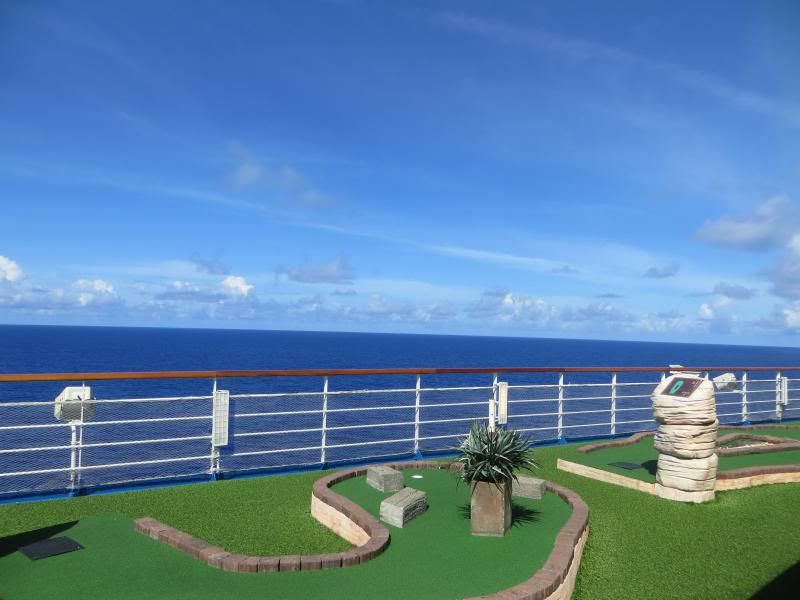 Since we were up so early, we got a really good spot by the main pool. We played Sorry Revenge for awhile on some deck chairs. Then I saw the morning show was coming on the big screen. My mom had called in once on a cruise and won, so I moved out so I could see the screen and took my Camp Carnival phone with me.
See the guy in the plaid suit? They were showing him on the show and he didn't realize. Then they had him do a cannonball.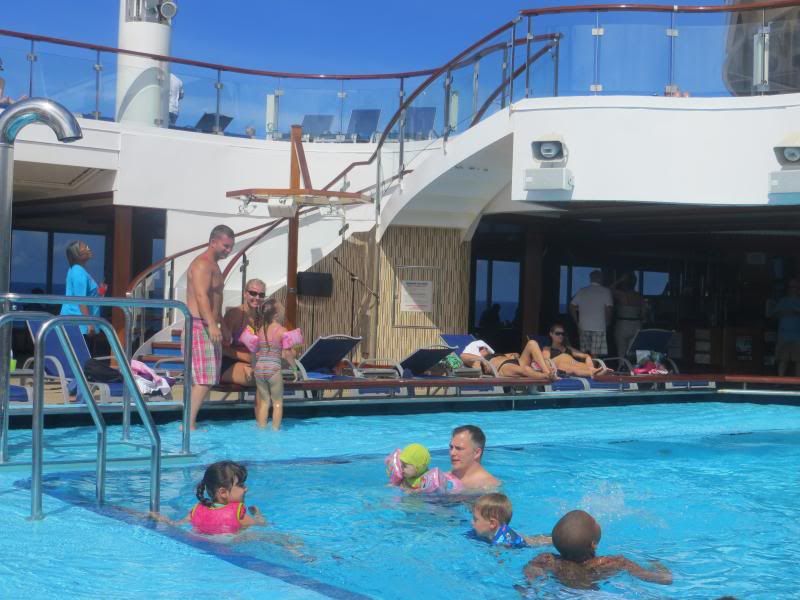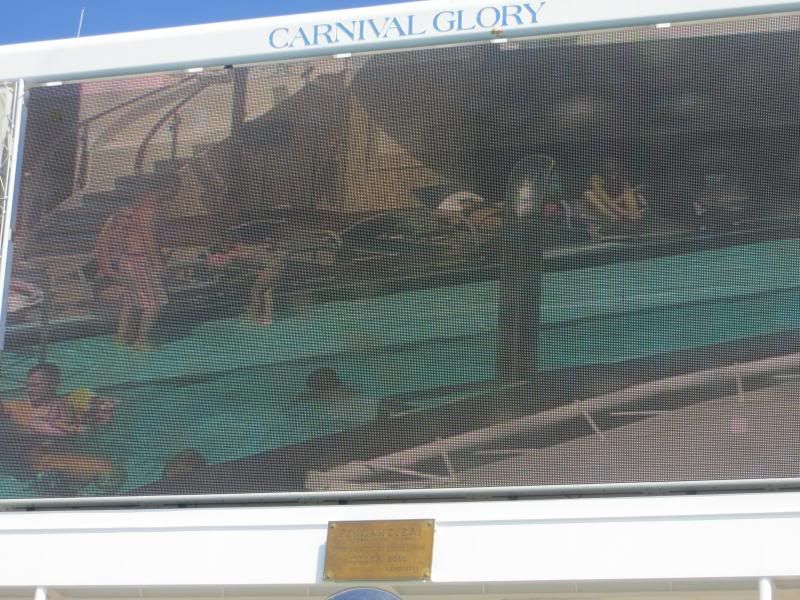 Then it was my chance! They asked for someone to call in to win a spa gift certificate. I called in and Dr. E remembered me from the Hasbro Game Show last night. He told me I had to go up a level on Lido and get these ladies to do a kick line with me. I went up there and the ladies didn't speak English! I told Dr. E they were Russian which was the only thing they would say. This other guy got up and did a kickline with me, but he wouldn't accept that. Finally, I got the ladies up to do the kickline! Quentin got it on video, but you can't see much.
Here I am happy that I won!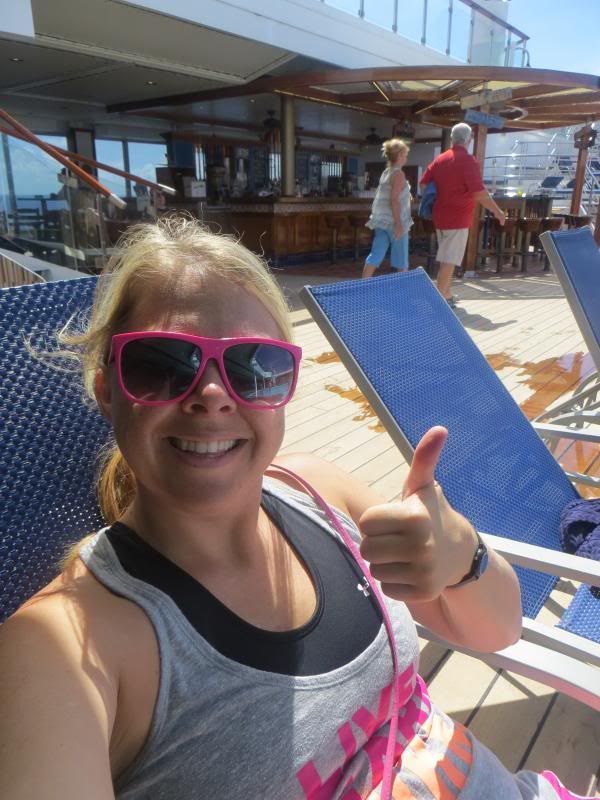 I went to the cruise talk show to get my prize and it was a $100 gift certificate towards a certain treatment. I was so sad! I thought I was going to get a massage. Oh well, it was cool to win even though I didn't use the certificate.
We spent the day swimming and lounging by the pool. At some point we ate lunch. I love the salad bar. Can you see my Fun times all highlighted behind my plate?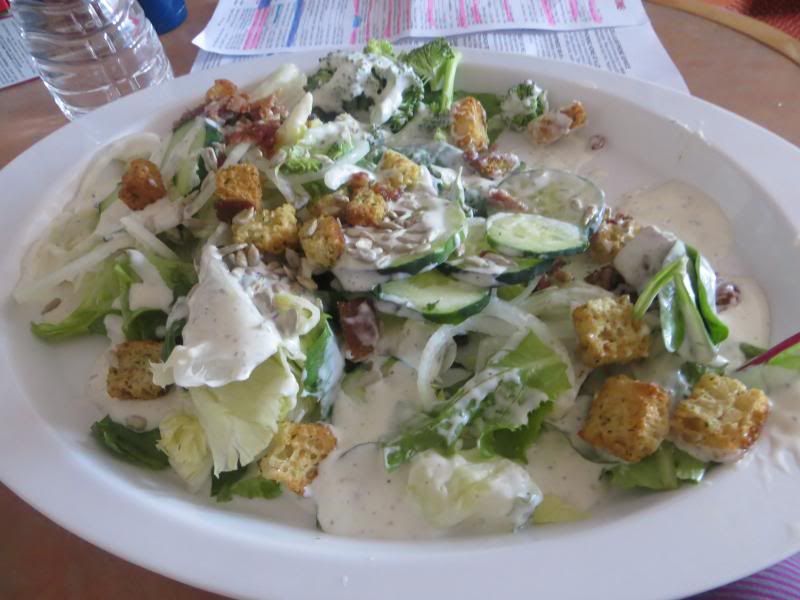 Antonio had his usual meat and cheese.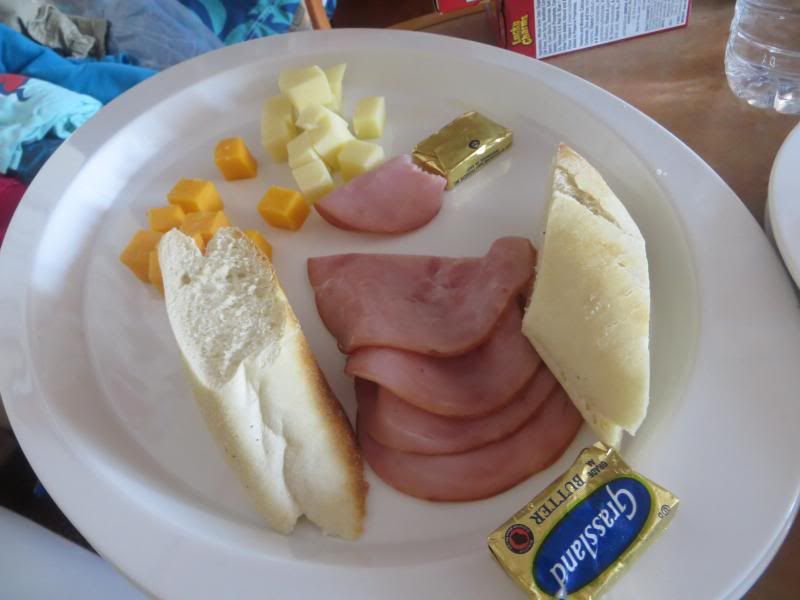 We went to the room to change and ordered milk, cookies, and a fruit bowl from room service.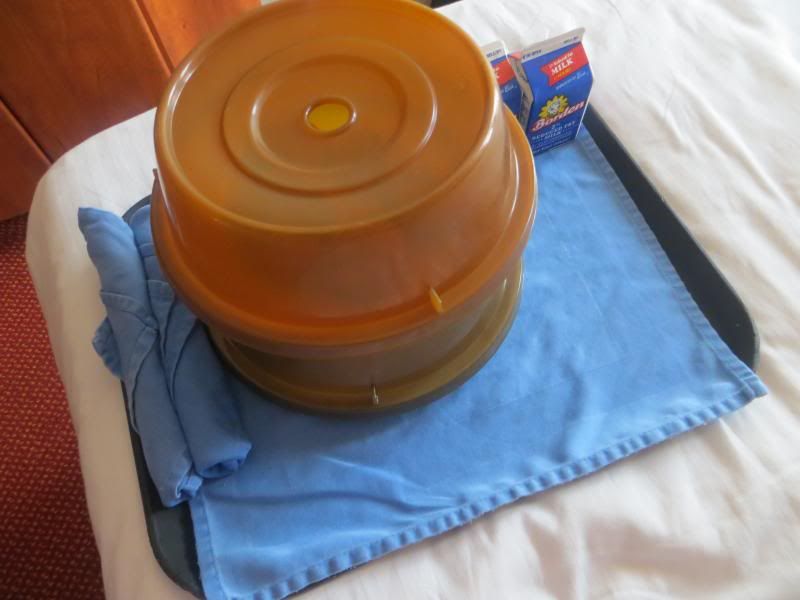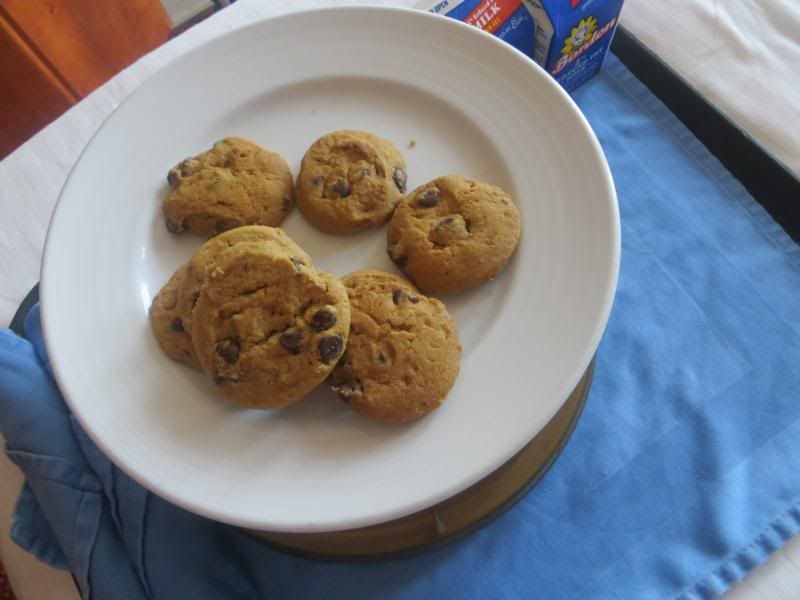 Then it was time for the photo scavenger hunt put on my Camp Carnival. The three of us headed over to the meeting area and got our list. We had a blast running around taking pictures of things.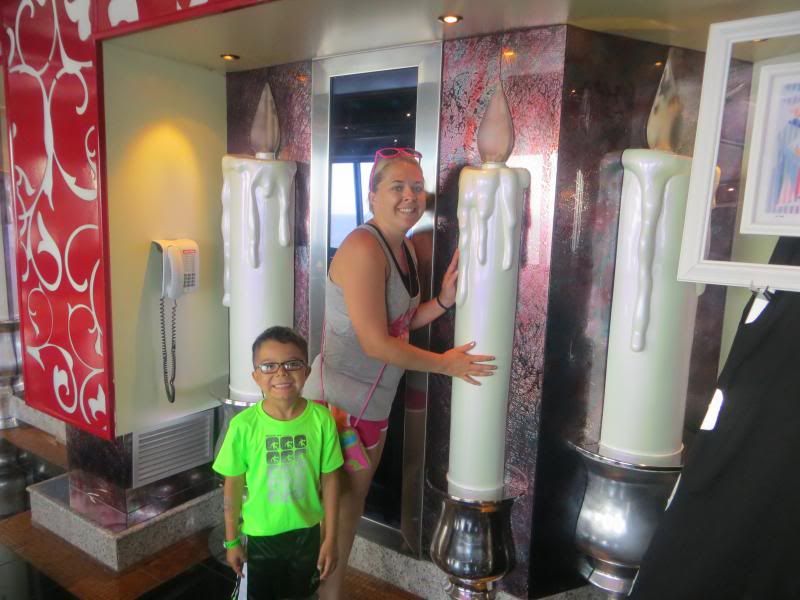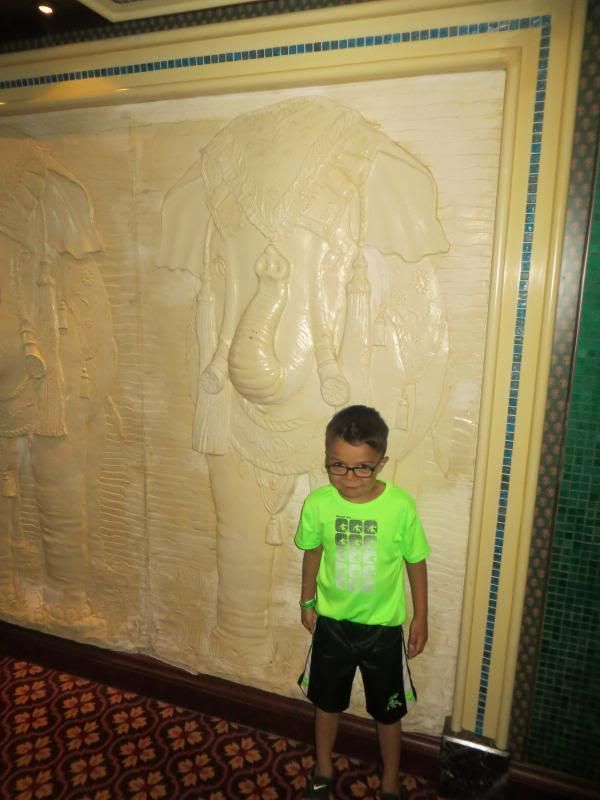 We got back in time and we won!!! We found every item on the list!!! Our very first "solid gold" Ship on a Stick! We also got medals and a deck of cards.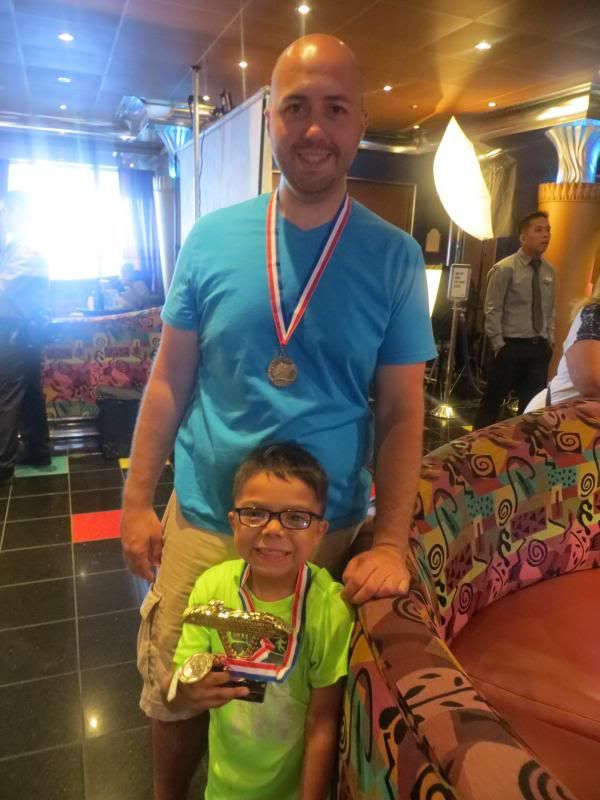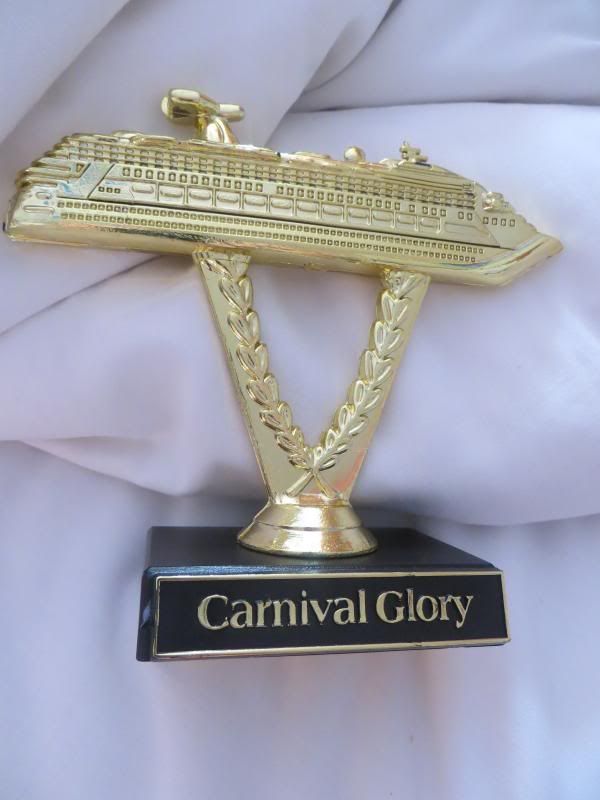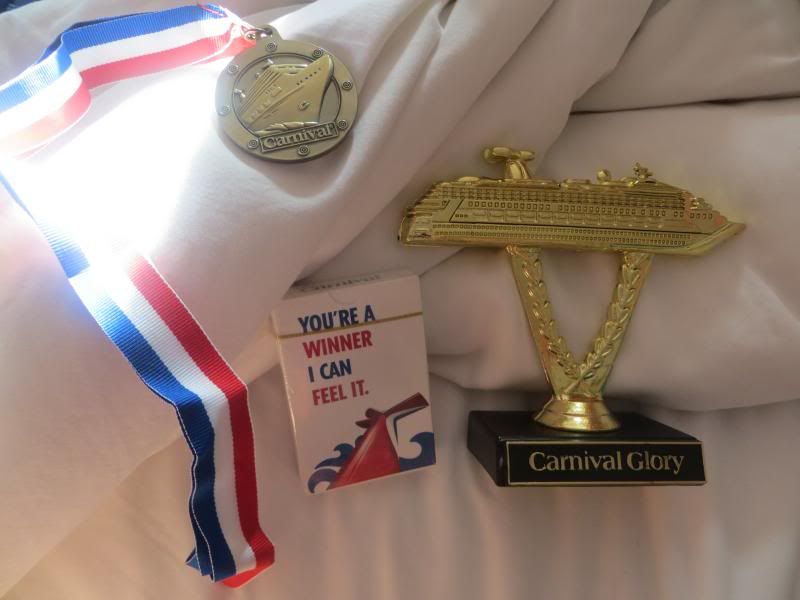 Quentin and Antonio changed back in to swimsuits and headed back down to the pool for a bit so I could start getting ready because tonight was formal night.
Antonio had a blast on the slide! The bad thing is the deck is crazy crazy hot on the way up to the slide, so you really need water shoes or flip flops.
It's definitely not the fastest moving slide. Click the picture to view the video.
Posted by MarathonMama629 15:28