Cruise Day 2 Part 2
6/1/14 - 6/1/14
While the little one slept, Q and I got ready for dinner.
Tonight was the Hasbro Game Show and I wanted to make sure we had good seats! I love this show! I was picked to participate on our Spring Break cruise a few months earlier. Our cruise peeps were going to join us tonight as well. While I got Antonio ready, Q went down and saved seats.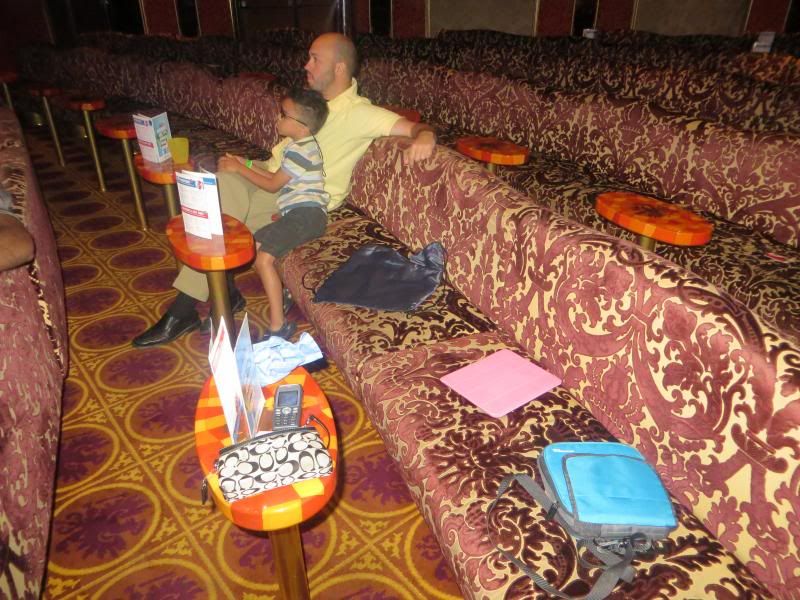 Buddies!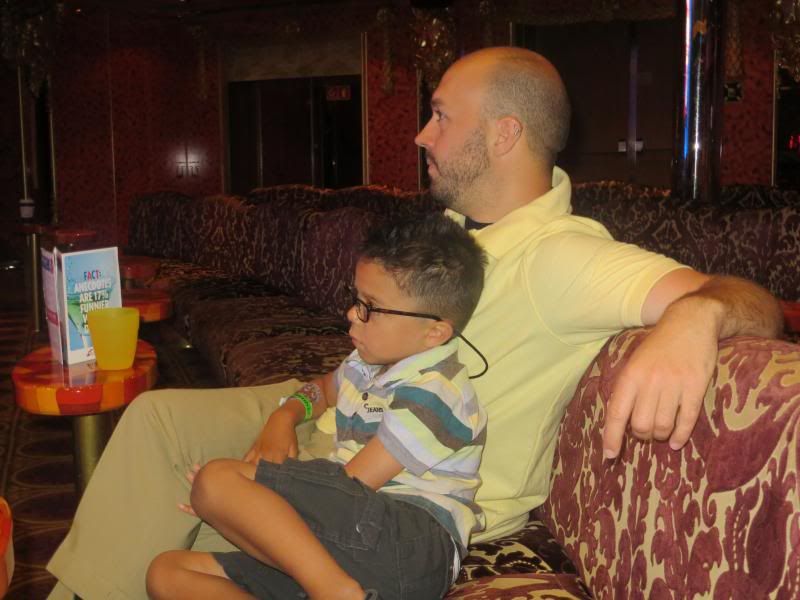 In this show, they pick four people for each team using different mini games. The cruise director comes out in to the audience and if you show that you are excited, you can get picked. If you get the answer to the mini game correct, you get to go on stage for the main show. Guess who was picked again!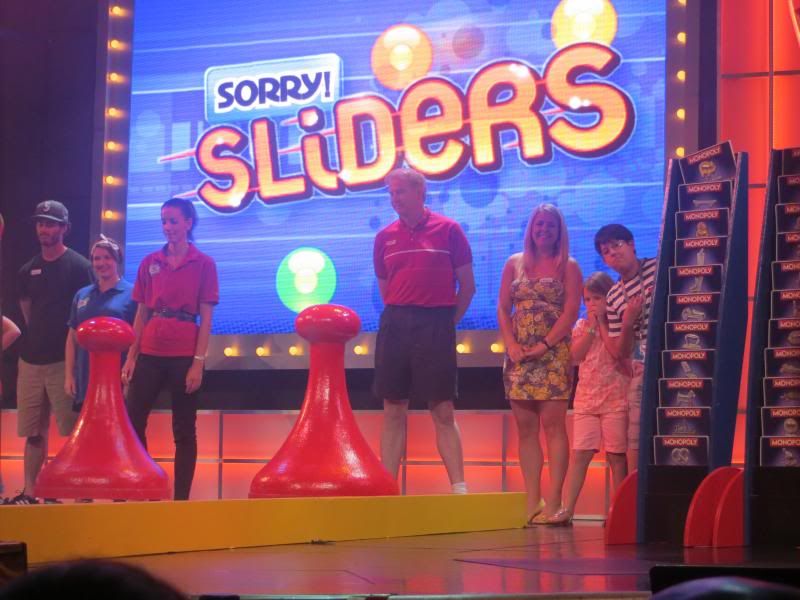 I got to play Sorry Sliders. You had to slide the Sorry piece out on to the board to try to get the most points.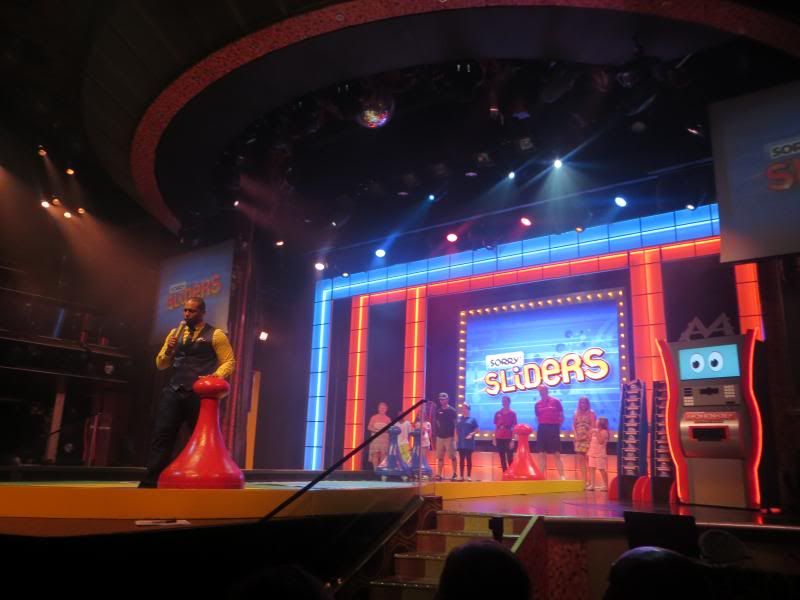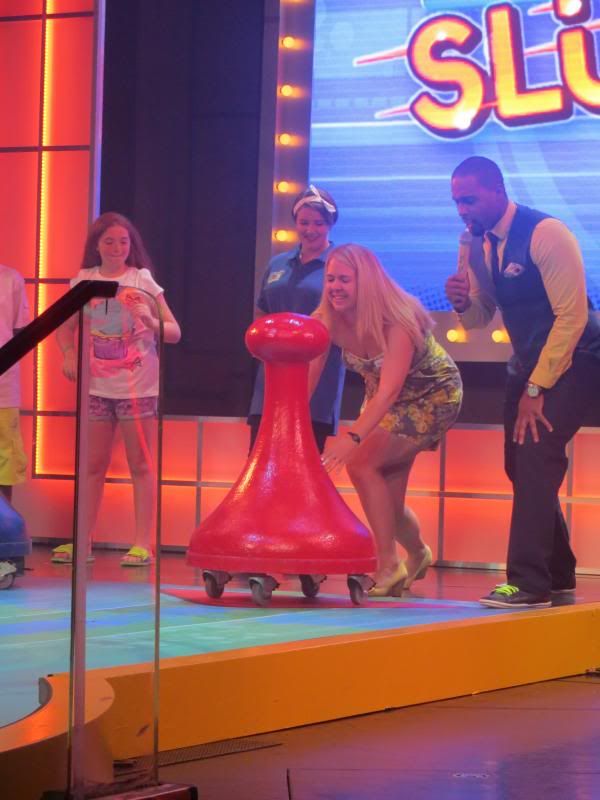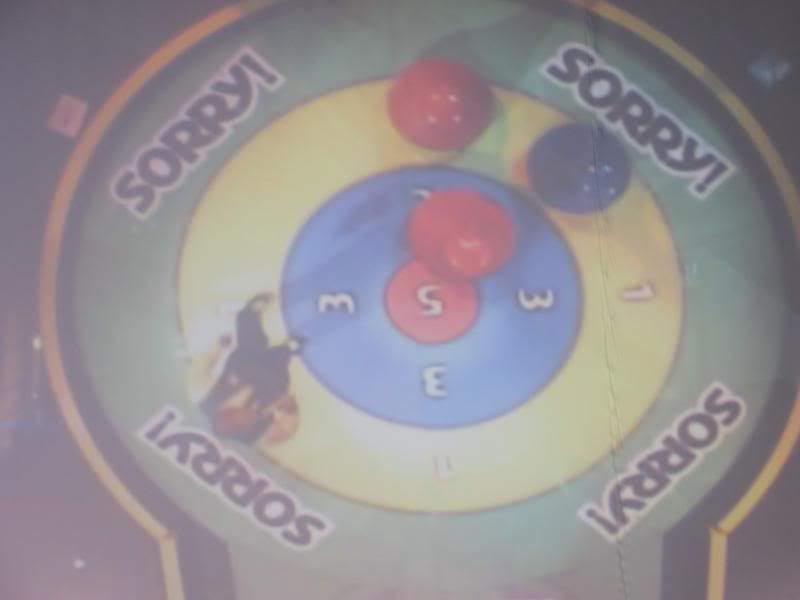 Unfortunately, my team lost! We still got a consolation prize, the card game Sorry Revenge. We put it to good use. Antonio wanted to play it constantly!!!
I had told our cruise peeps to try to switch to My Time Dining, but they weren't able to. I was a little confused and thought they had, so we all went to dinner together. The Maitre'D was not too pleased with us, but said we could all sit together tonight, but tomorrow they had to go back to assigned dining. Another reason My Time rocks! In case you meet cruise peeps, you can eat together!
The boys spent the meal playing Nintendo DS and iPad.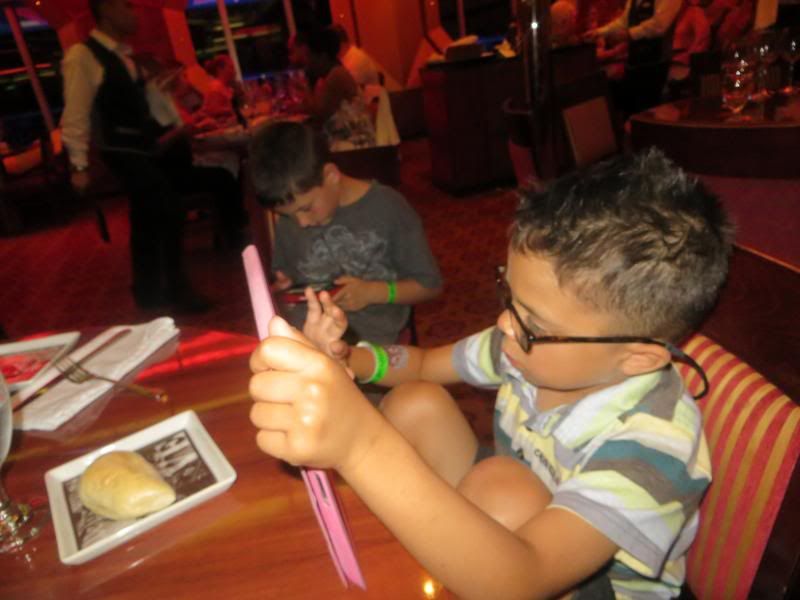 After dinner we took the boys to Camp Carnival Night Owls and the adults went to the comedy show.
After the comedy show we went to get the kiddos and they were asleep. Back to the room to our cute frog towel animal!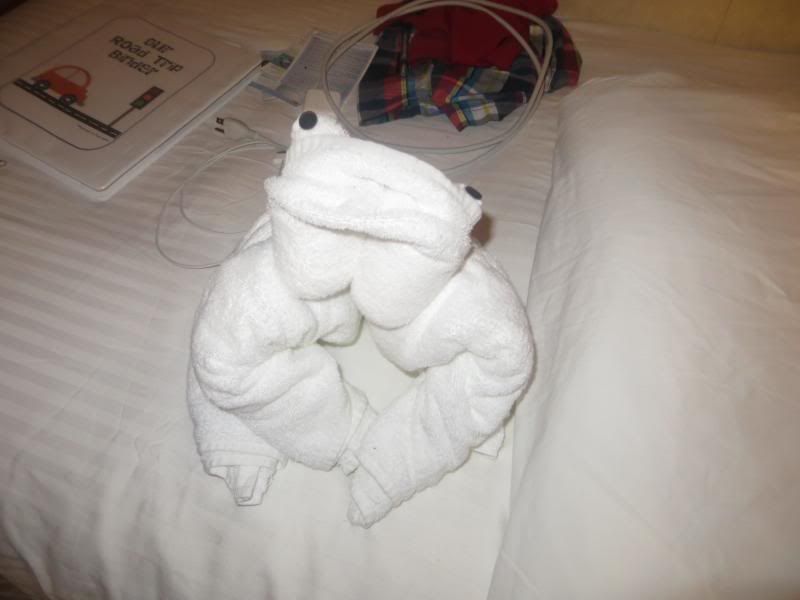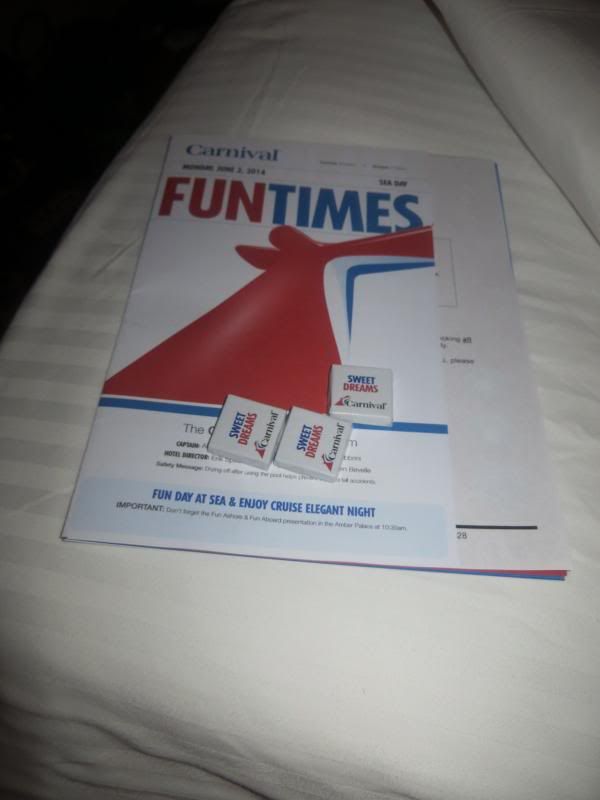 Posted by MarathonMama629 09:05 Archived in Bahamas Tagged cruise nassau carnival_cruise carnival_glory