Introduction
5/28/14 - 6/13/14
This is my first post on Travellerspoint.com, so I'm testing it out to see if I like it. I've taken Antonio to Disney World for his birthday every year since he was born. This year would be no exception! When I was planning the trip, I got an email from Carnival with last minute travel agent rates. We could take a 7 night cruise out of Miami for crazy cheap! The wheels in my brain started turning and I figured out that if we drove down, we could save enough money on flights and be able to do Disney and the cruise! I got Quentin (my boyfriend) on board and booked!
The plan....
Drive from Wichita, KS to Orlando, FL. No stops. Drive straight through and be done in 24 hours.
Spend two days at Disney in an off property hotel (At the time I could only get one travel agent rate per calendar year. Of course they changed that now!)
Drive to Miami to take a 7 night cruise on the Carnival Glory.
Drive back to Orlando and stay at Pop Century resort for 5 days.
Drive back to Wichita. Straight through in 24 hours.
Here's a picture of Antonio and I from our last cruise in March. Just testing out to see if Photobucket works on this blog.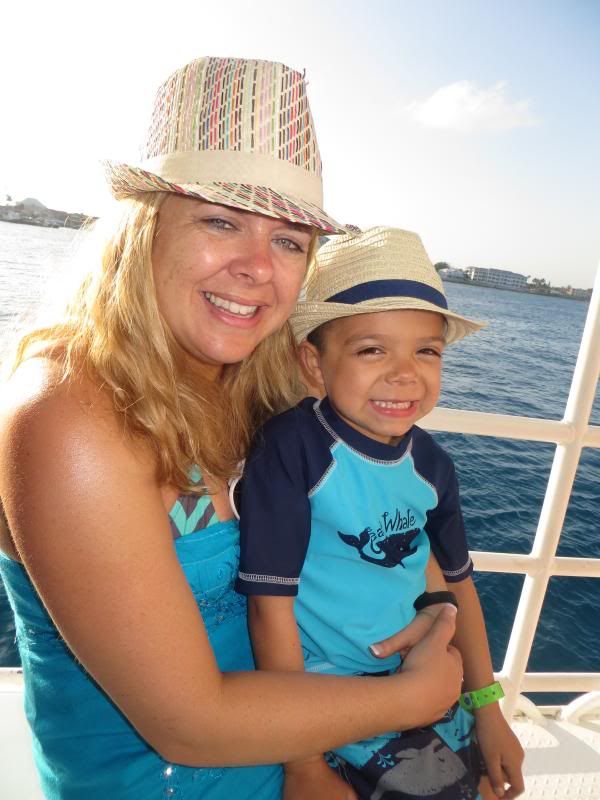 Posted by MarathonMama629 18:05 Tagged road_trip cruise carnival disney